Kate, 26 & Lachlan, 29
Kyneton, Australia
Wedding Date: February 25, 2012
Number of Guests: 70
Wedding Cost: $15,000
Wedding Ceremony Location: St. Agnes Homestead
Wedding Reception Location: St. Agnes Homestead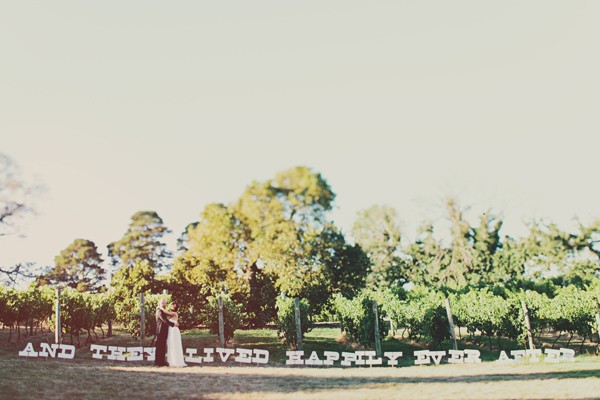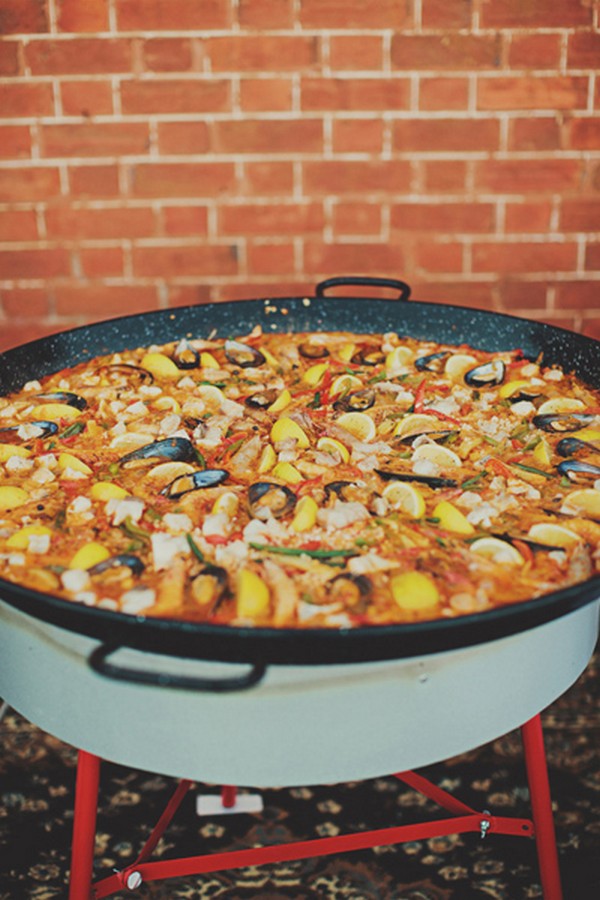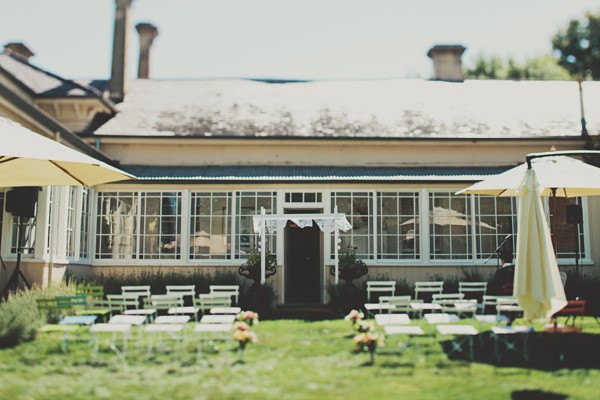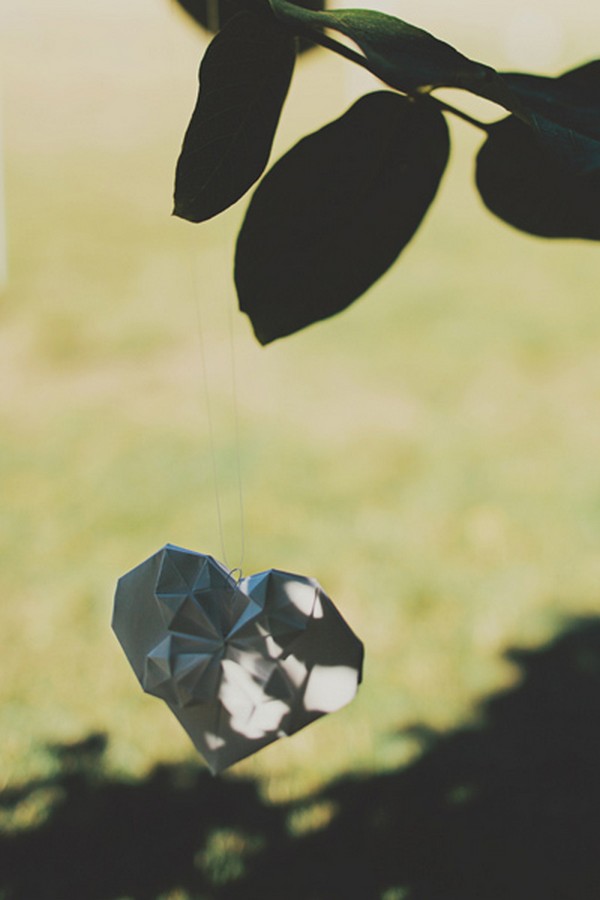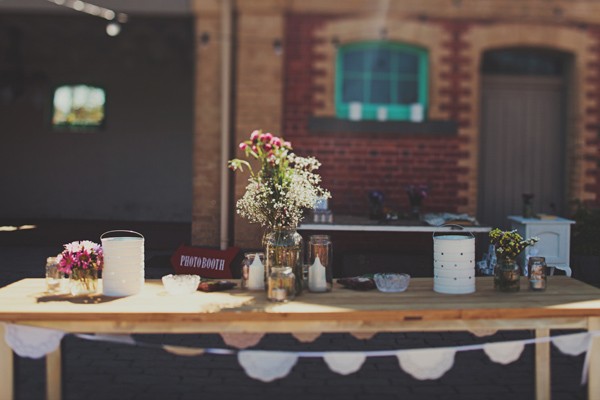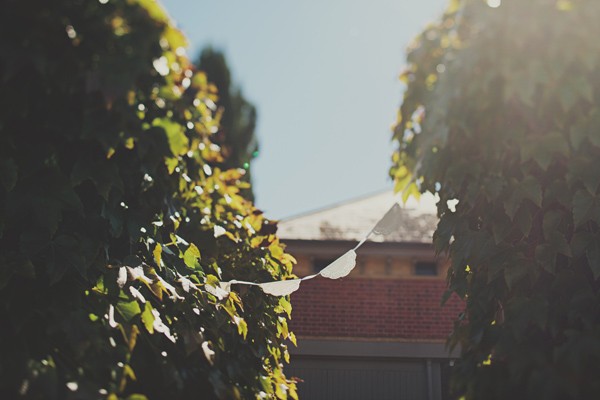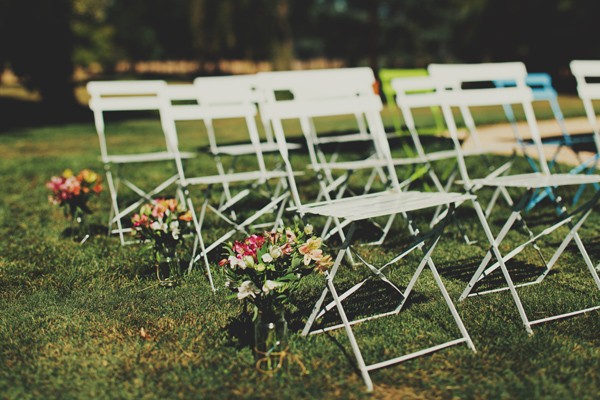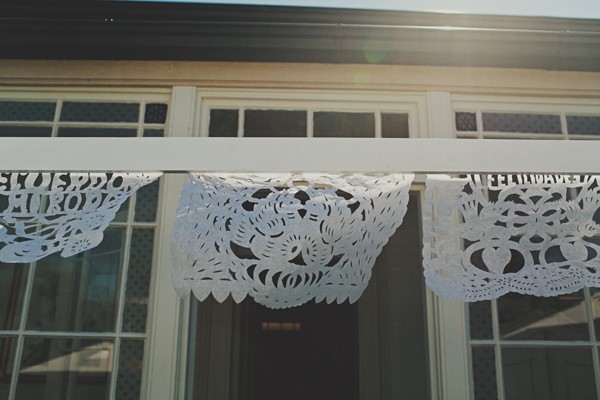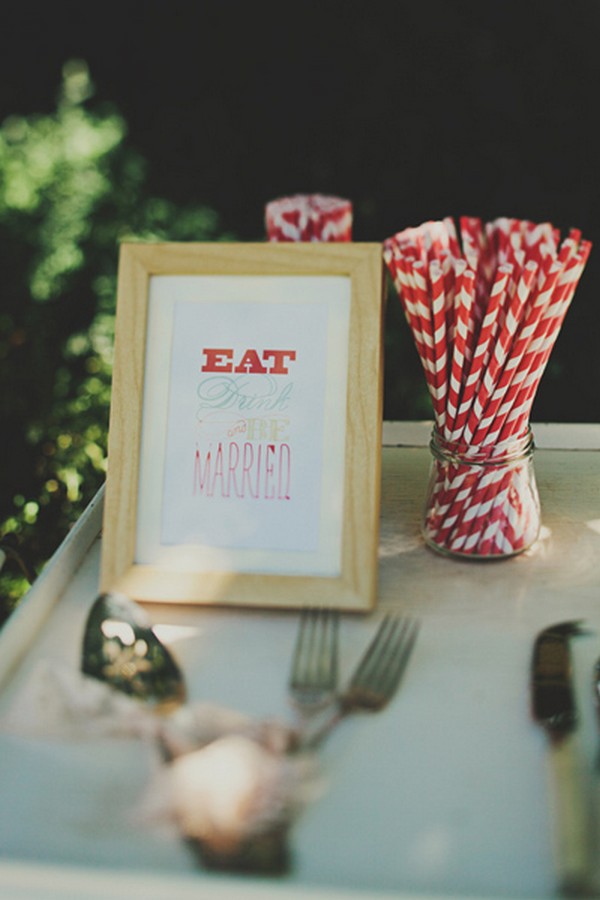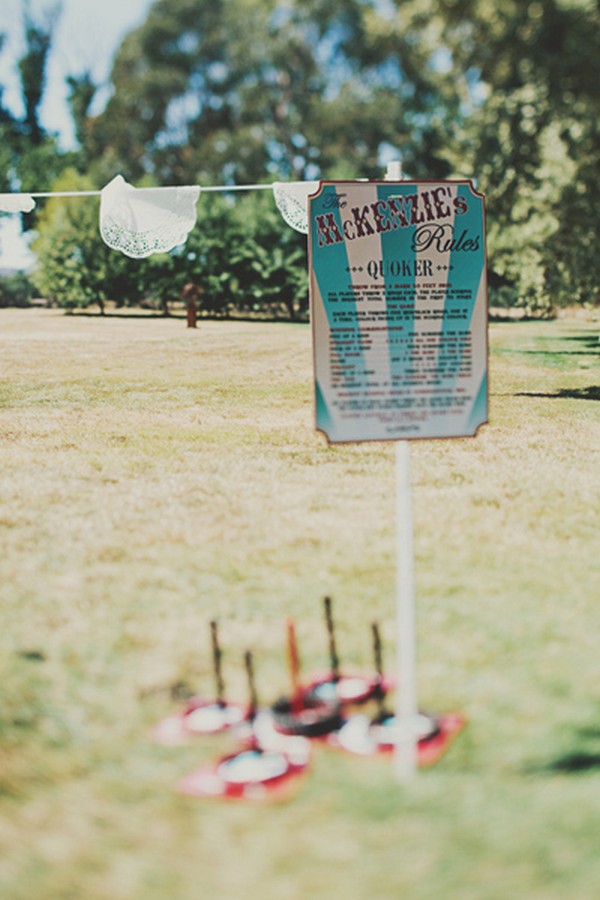 Why did you have an intimate wedding? 
We wanted to share our day with the closest of family and friends. With our gorgeous location, we were actually lucky enough to have our bridal party stay at the homestead with us the night prior to the wedding. We also had arranged to have dinner with our bridal party and close family on the night before. It was so nice to wake up and have everyone there with us and not have to rush about to get ready. Instead, the owners of the homestead organized an amazing buffet breakfast and we all got to sit back in the grand dining room and have a laugh. It was also really nice throughout the day/night to be able to actually spend time with each of our guests, instead of running between everyone. There wasn't one person that we didn't get to sit back and talk to. We both remember sharing a special moment with all of our guests.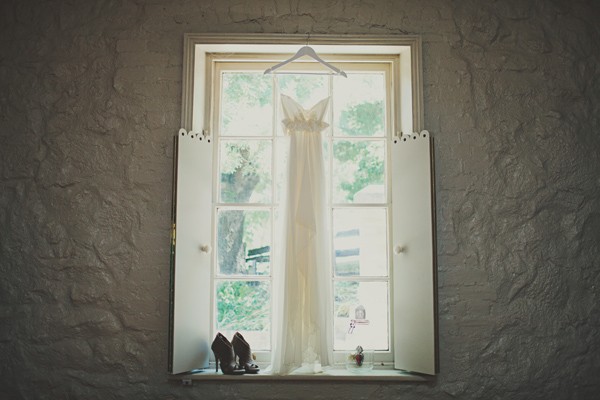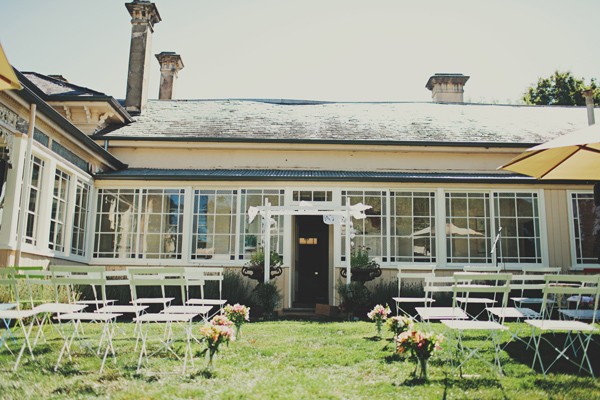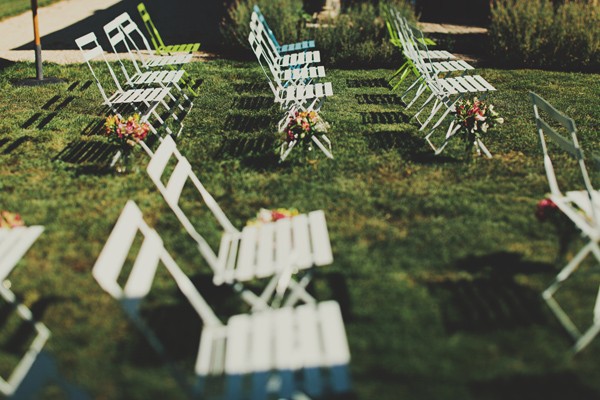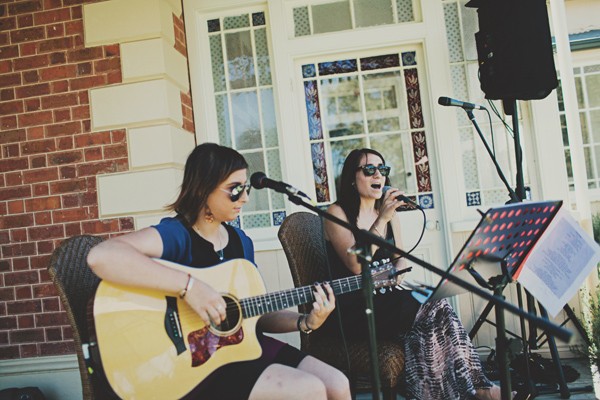 What are some of the challenges that you faced planning an intimate wedding? 
Our biggest challenge was with space. The homestead is actually quite large and with such a small number of people, we were conscious of making sure that everyone wasn't too spread out and that the space didn't feel empty. We also wanted to have our ceremony down on the main grounds, but then have the reception up in the beautiful old horse stables. To smoothly link the two areas together, we had set up lawn games and drinks in between to gradually move guests closer to the reception and fill in time while Lach and I had photos taken. We also had chosen a Cheese Wheel wedding cake with three different cheeses, this went perfectly with the wine and cider that we were serving and was a great way to ensure that people didn't get hungry before the reception. (I have never seen a wedding cake disappear so quickly!)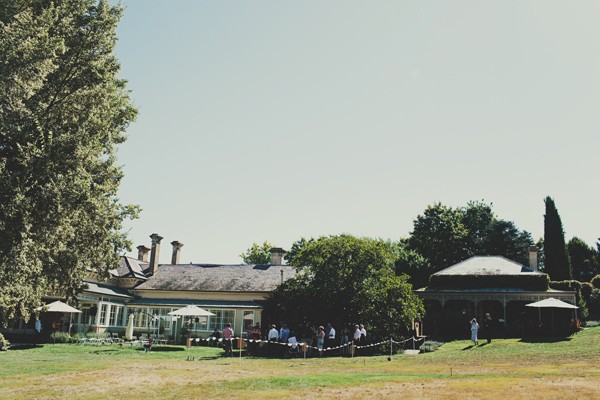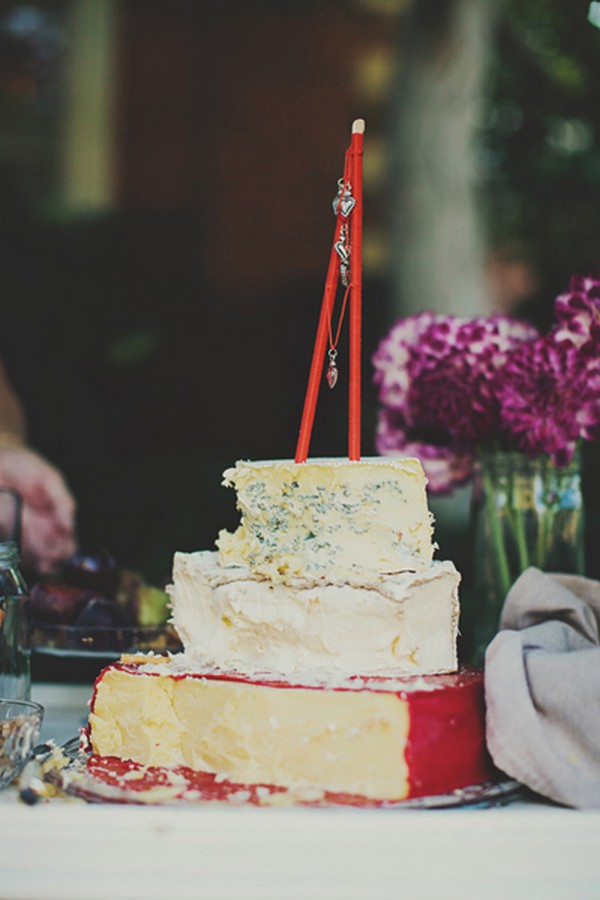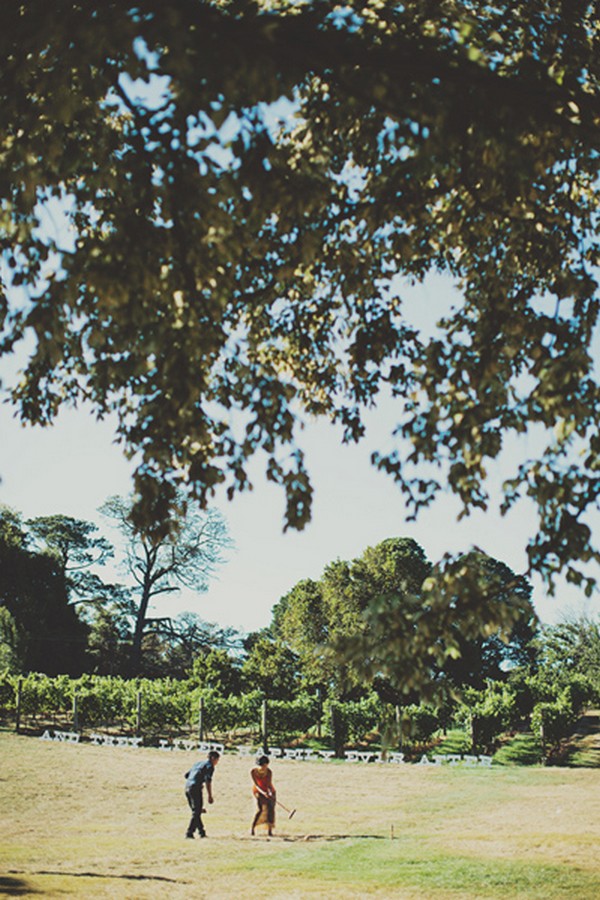 Was it difficult to pare down the guest list? 
Yes and no. Since our wedding was quite laid back, we wanted to try and make it so that everyone there had met each other at least once. We wanted everyone to feel comfortable and relaxed.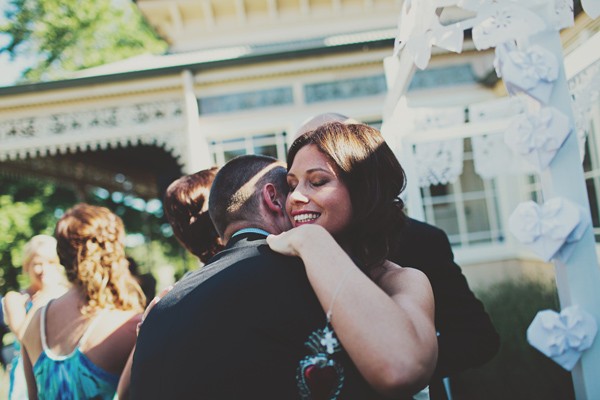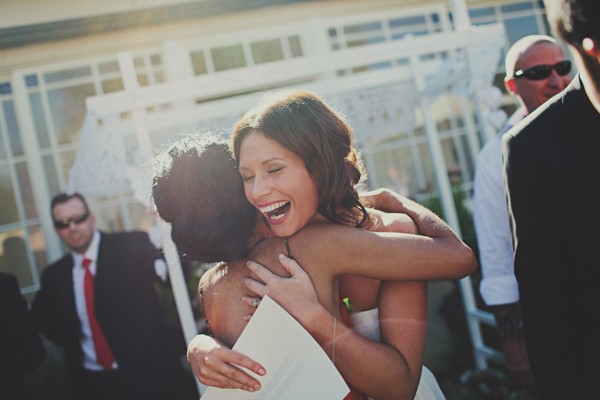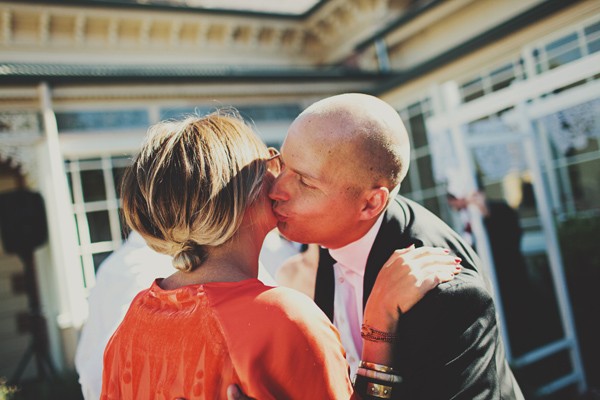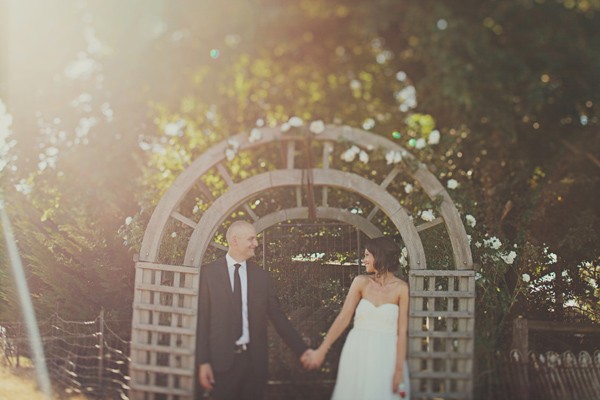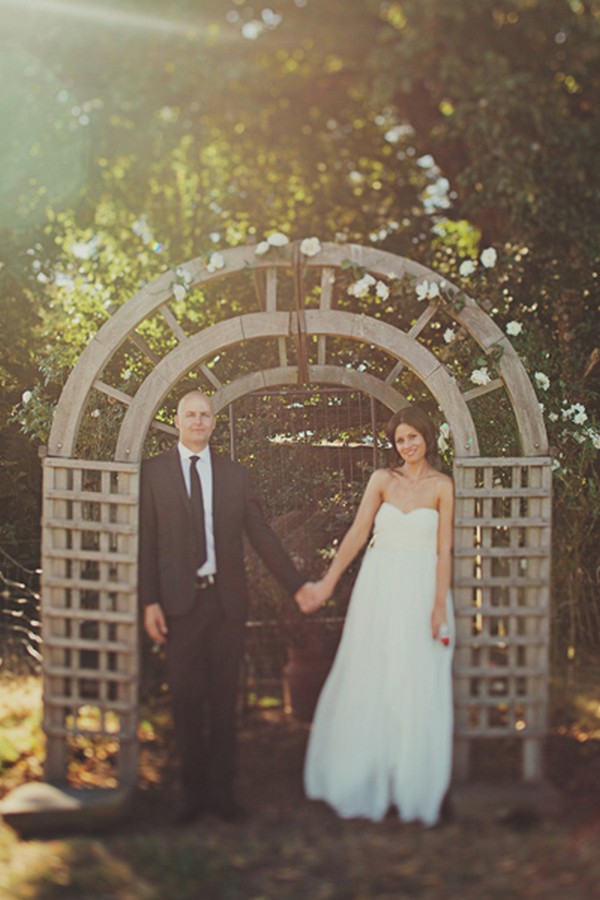 Did you have any 'issues' with the small guest list from friends and family? If so, how did you address them? 
No not really. Lach and I both have quite small families to begin with and have such a strong group of friends between the two of us. Everyone knew that we wanted to have an intimate wedding, which made it easier for people to understand.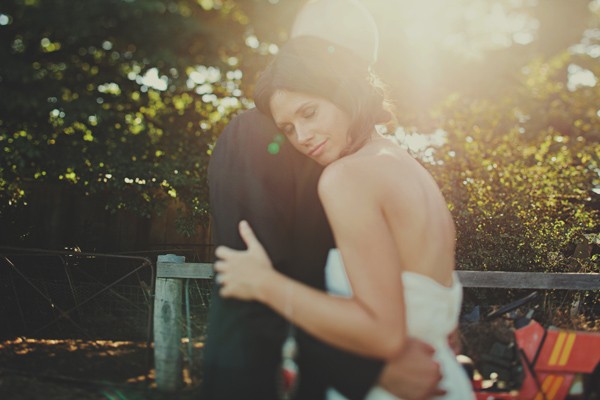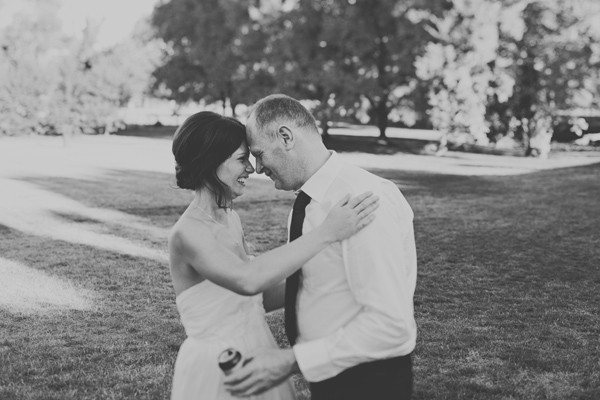 What were the highlights of the ceremony? 
There were a couple. First, one of my bridesmaids was chosen to walk down the aisle first and she was quite nervous. Just as she was about to start walking, the homestead's dog took off in front of her and run all the way down the aisle. Everyone was laughing, so it made us all feel more at ease. I had chosen both my mum and dad to walk me down the aisle, but instead of walking me the entire way to Lach, we stopped half way and Lach come to me, so that we could walk up together. It was really nice to share such an overwhelming moment with him in front of all of our friends and family.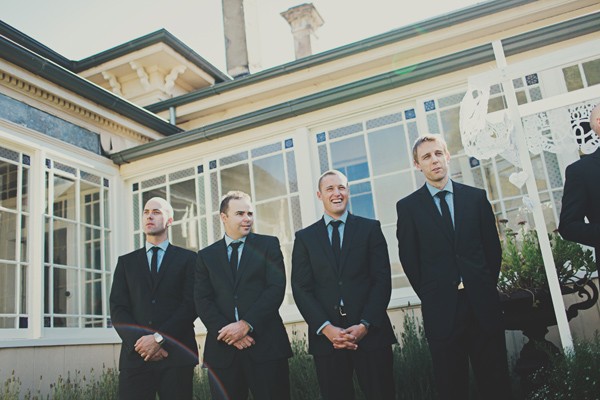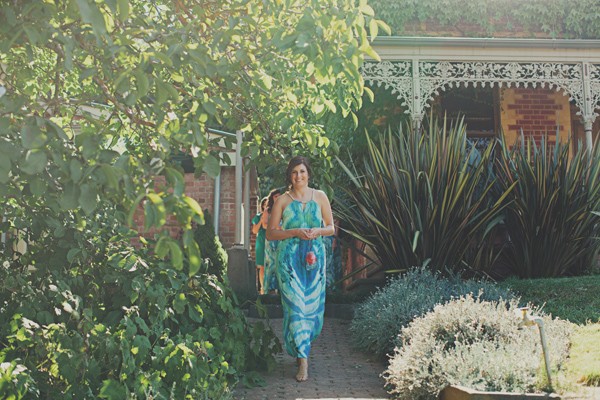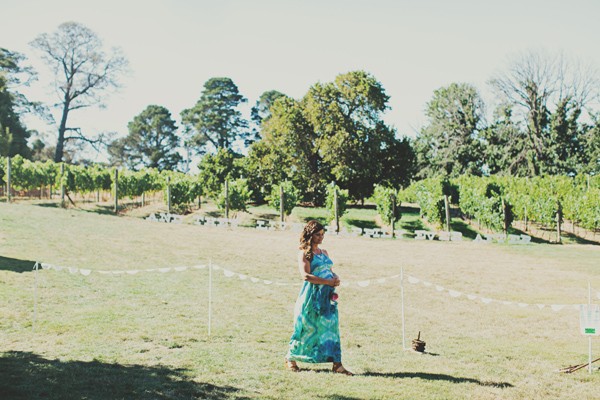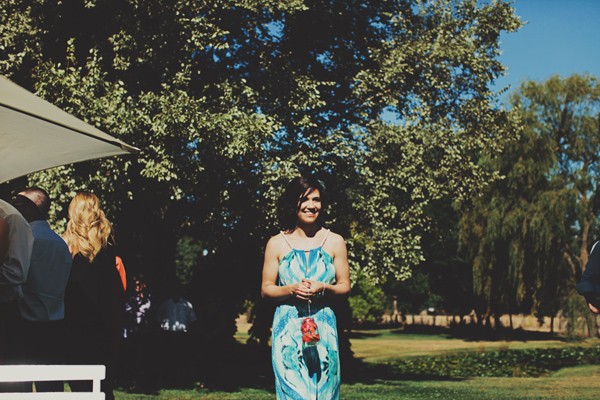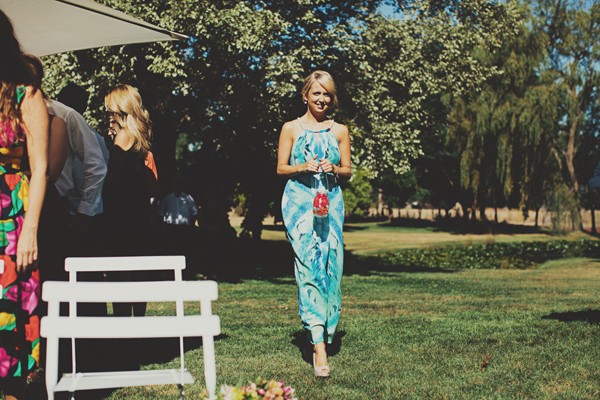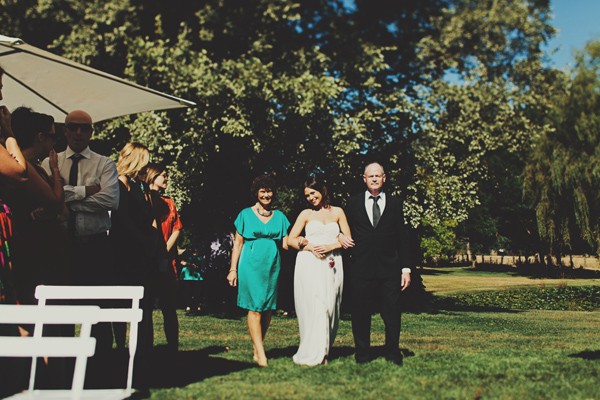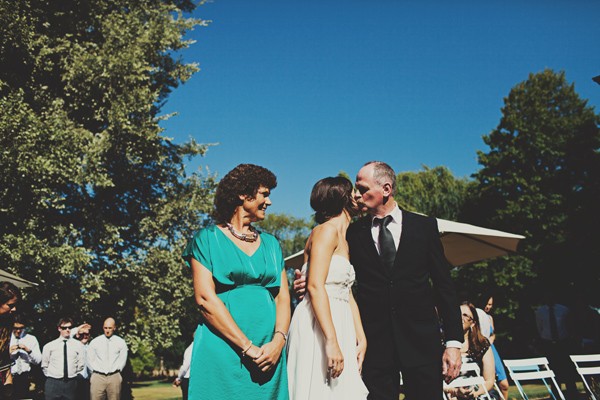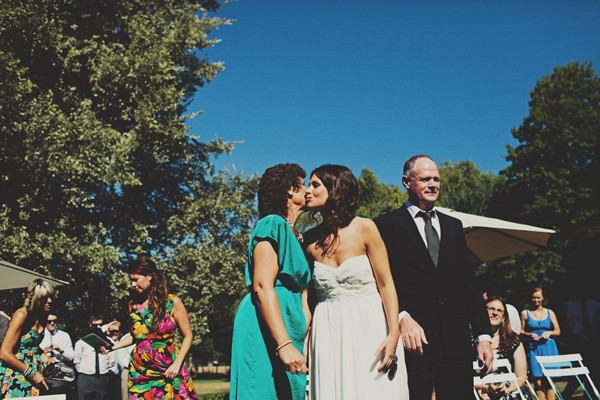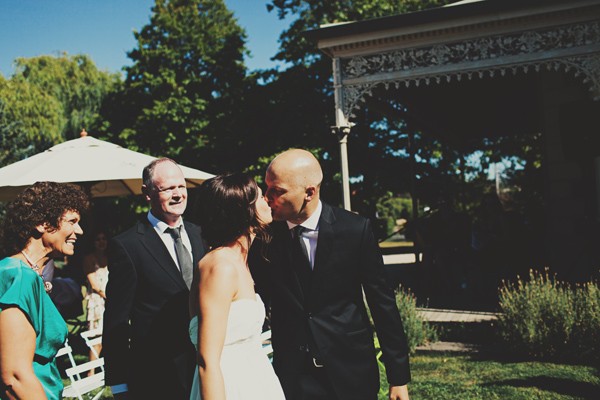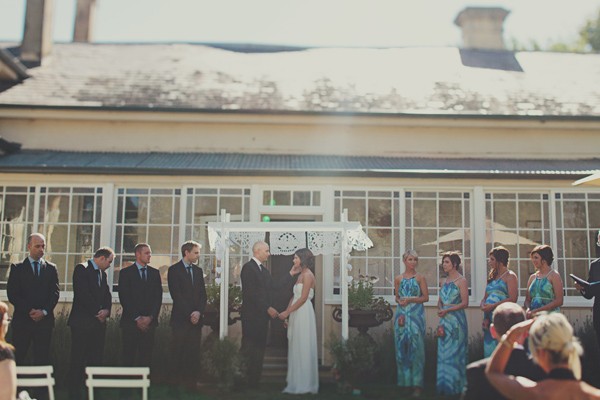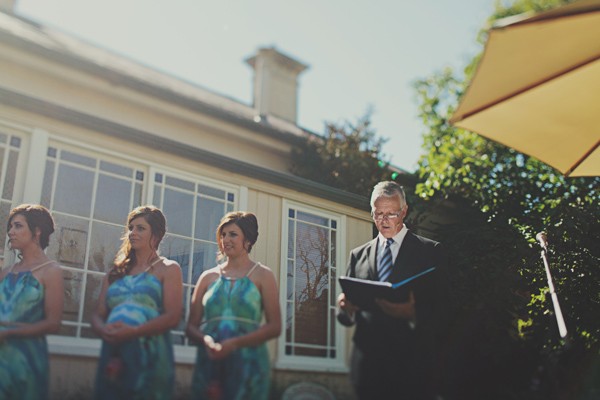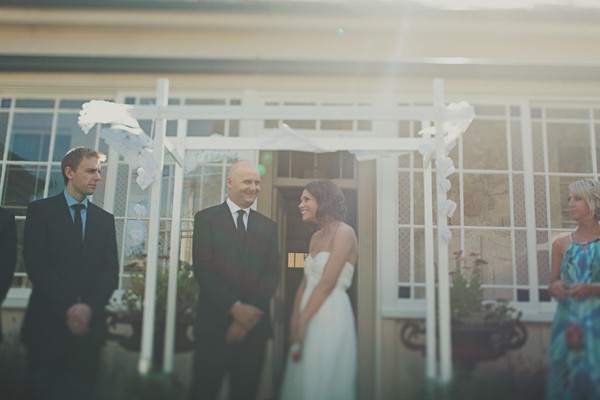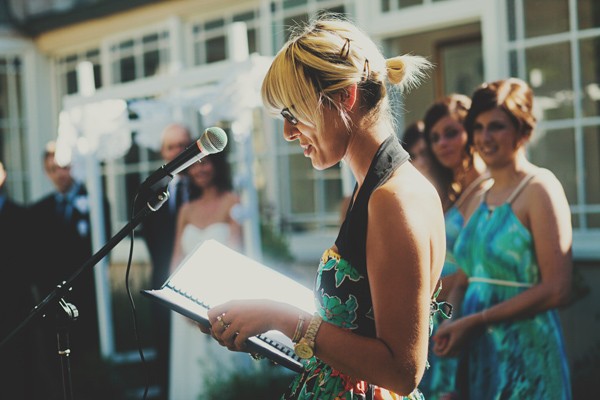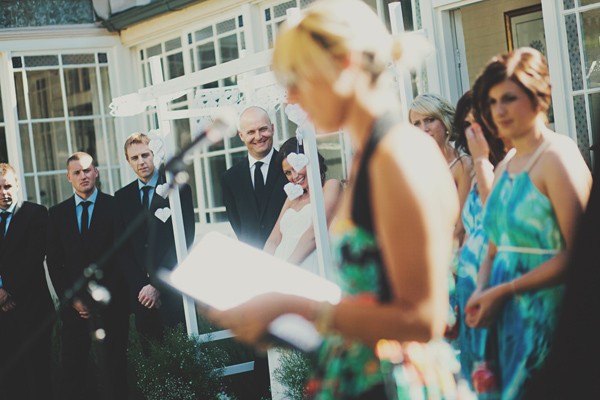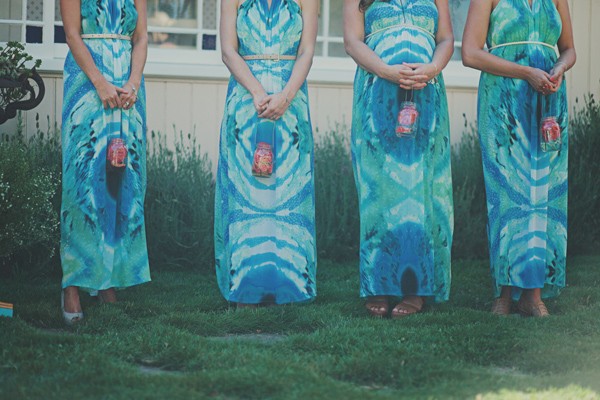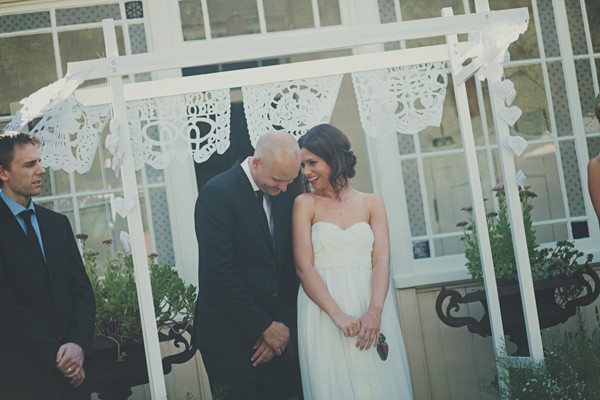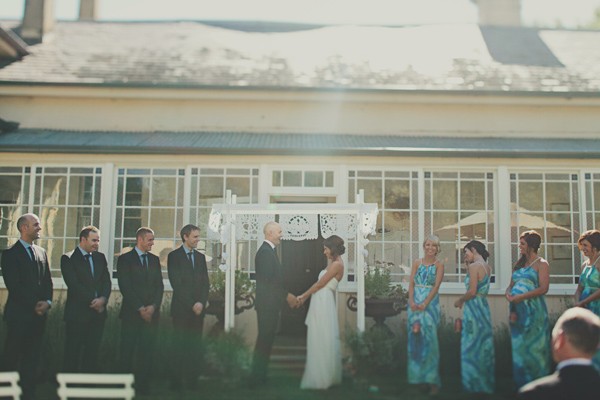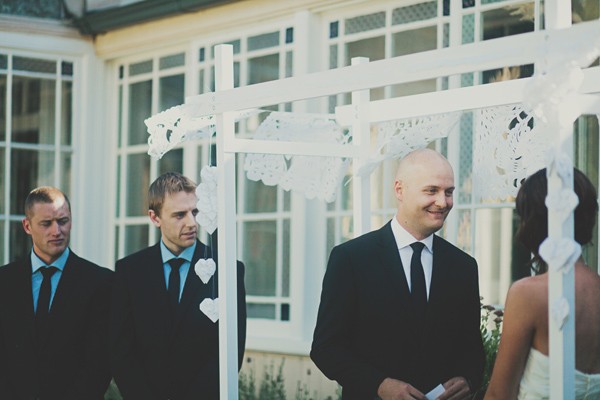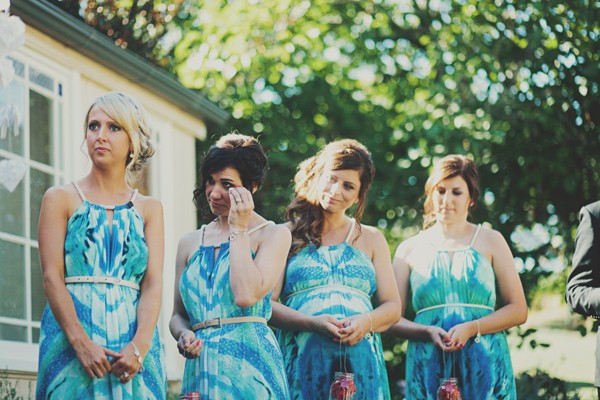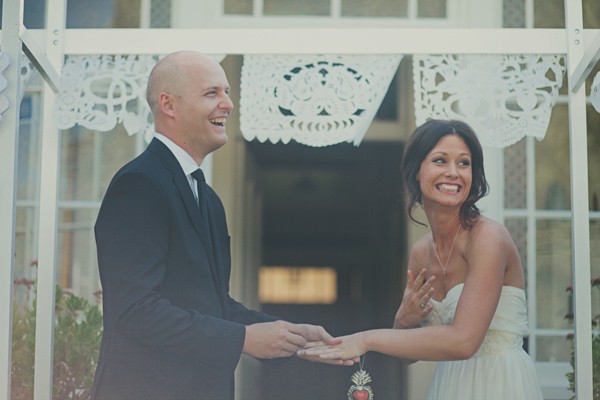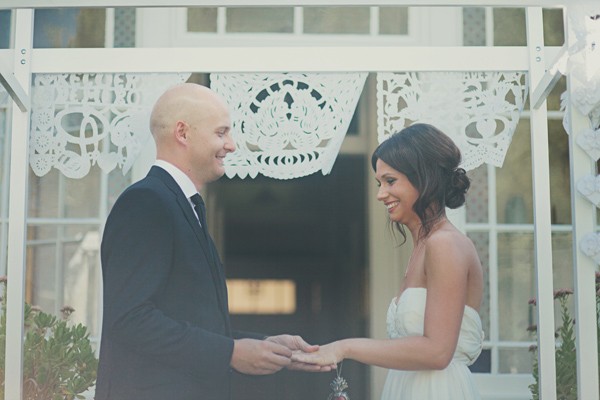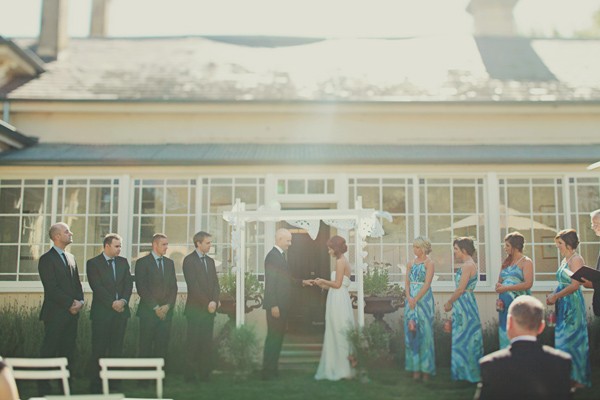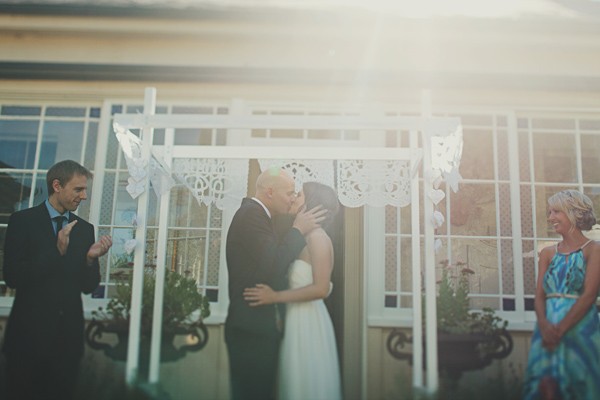 What were the highlights of the reception? 
We had organized a photo booth to be set up in one of the beautiful old wood paneled rooms, just off of the stables. Every time I walked past I would pop my head in and see what was going on, it was such a good way to get the party started. Everyone loved taking their own photos and by the very end of the night there were quite a few props that made their way onto the dance floor! Our bridal party and partners were also staying at the homestead on the wedding night, so once all our other guests had gone home, we all sat down together, opened a few bottles of wine and reminisced back over the day. It was so nice to be able to finish the night with the same people we were having breakfast with earlier on that morning Everyone went off to bed and Lach and I were left listening to our favorite song and staring up at the stars … it was kinda perfect!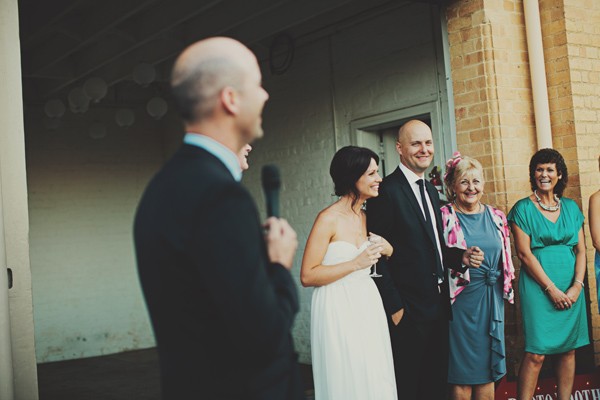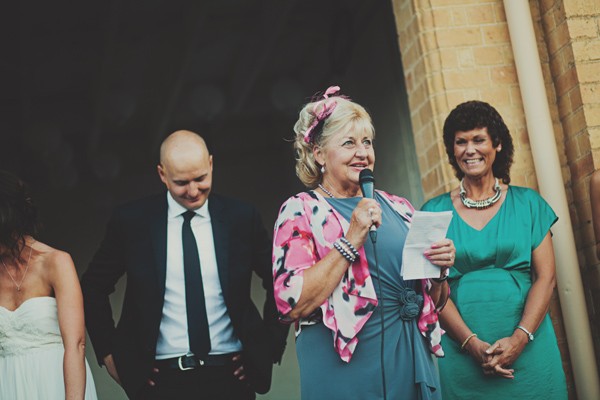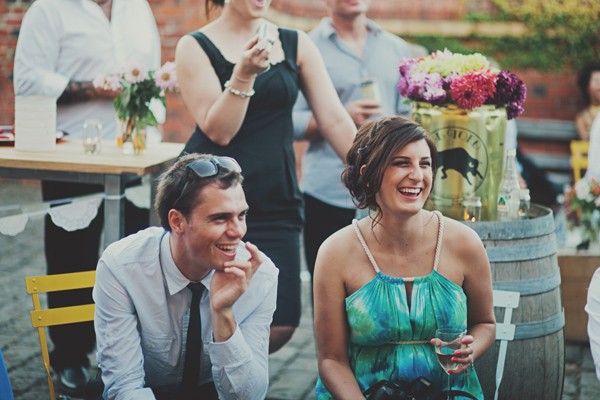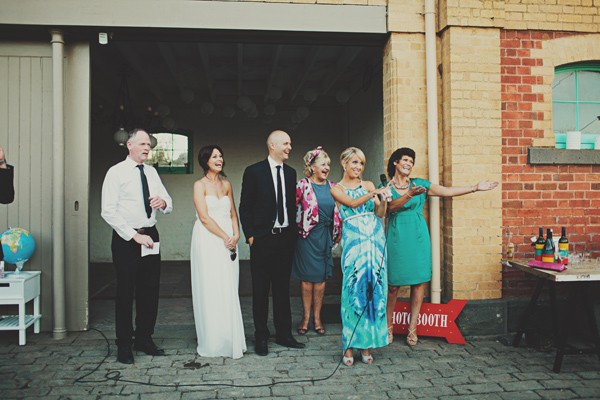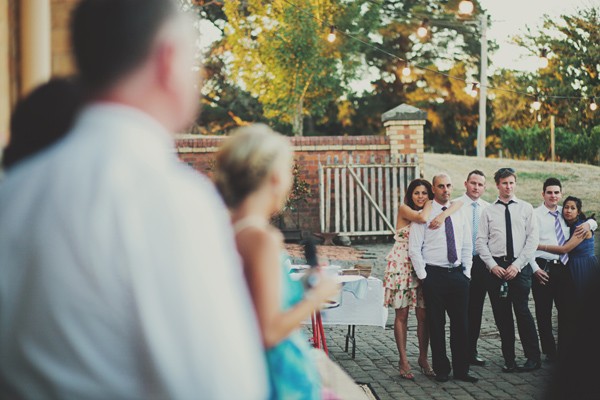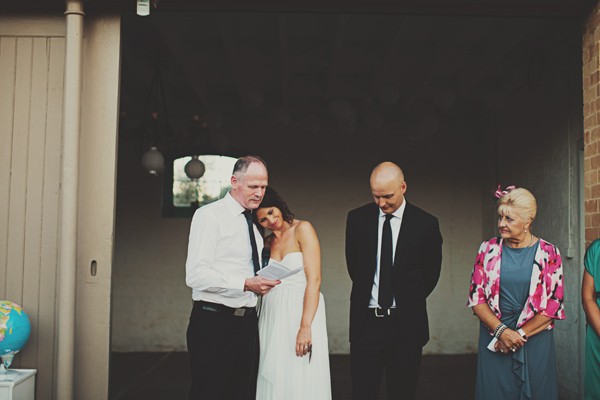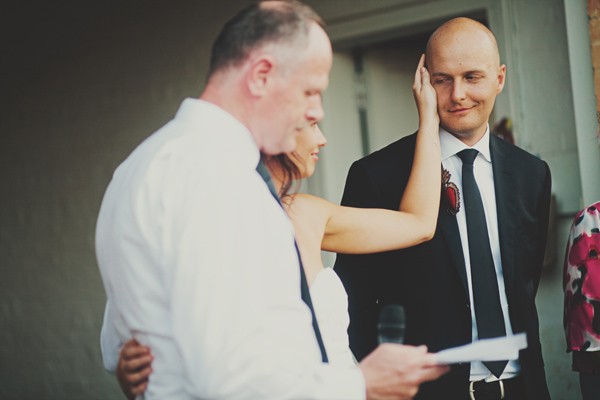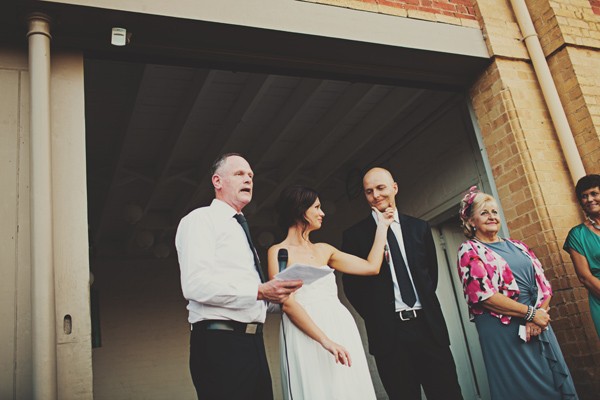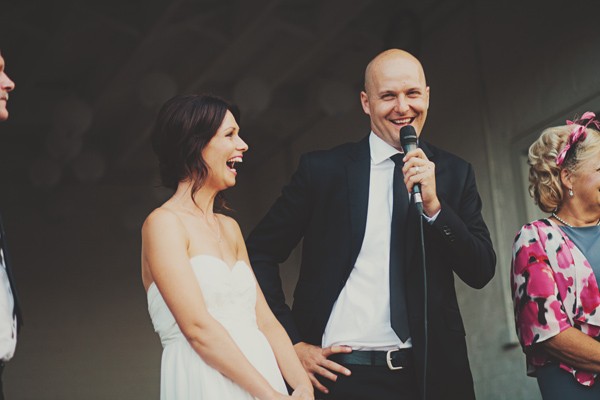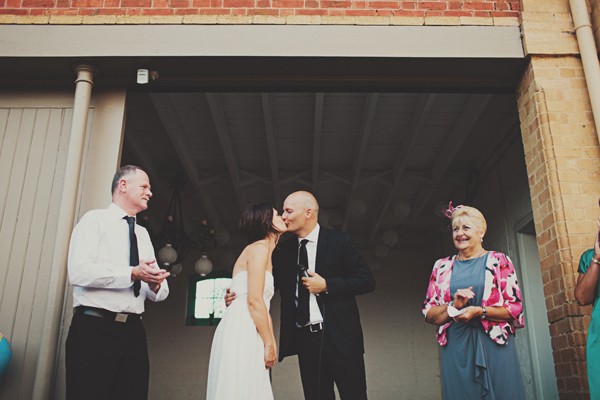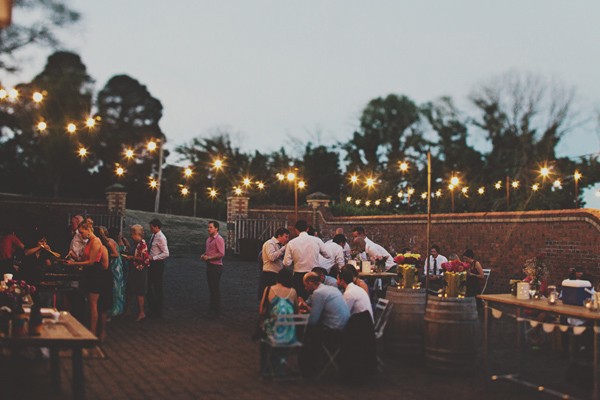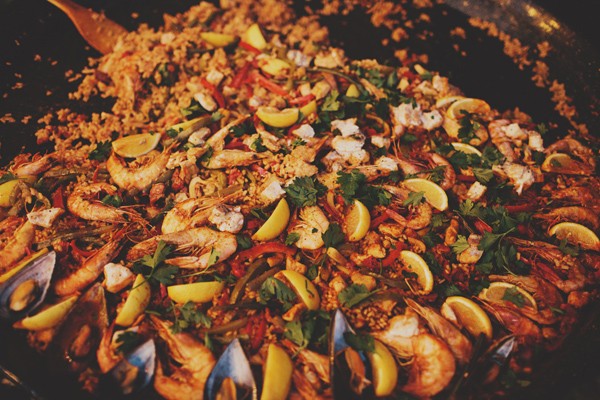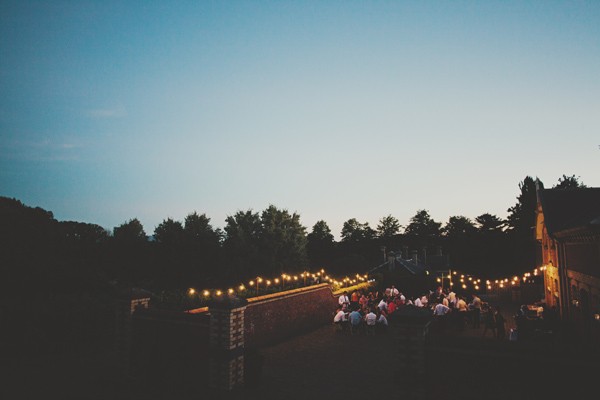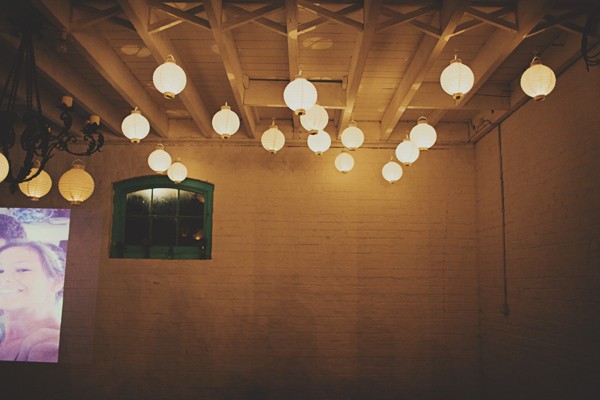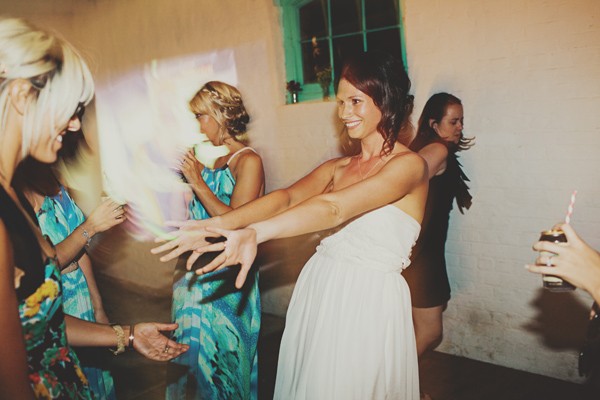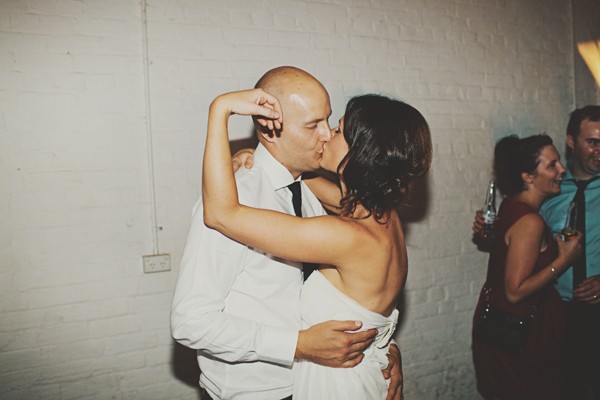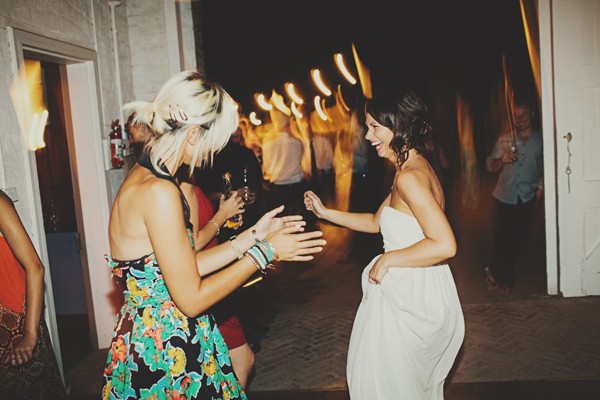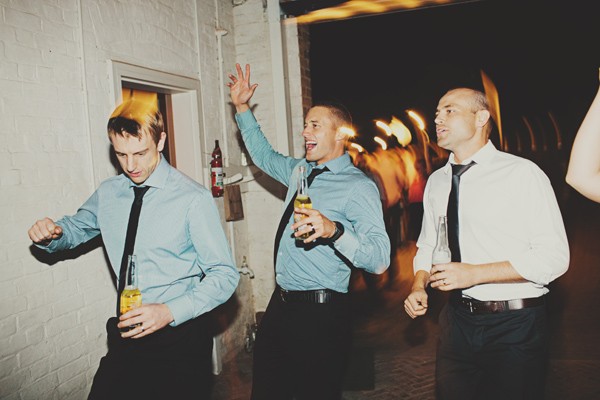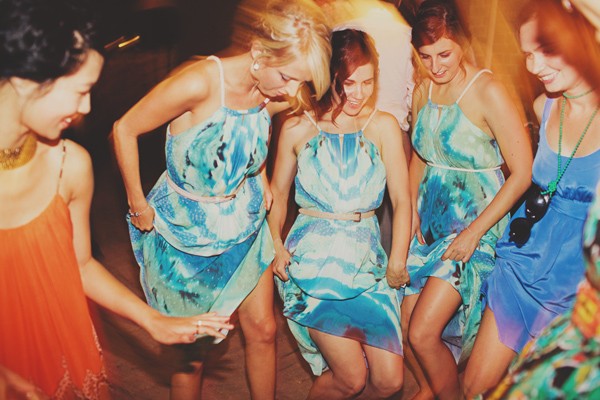 What was the best thing about having an intimate wedding? 
I think that the best thing for us was definitely being able to spend so much one on one time with all of our guests. By having a smaller wedding, we were able to really focus on the things that we wanted instead of losing our personal detail.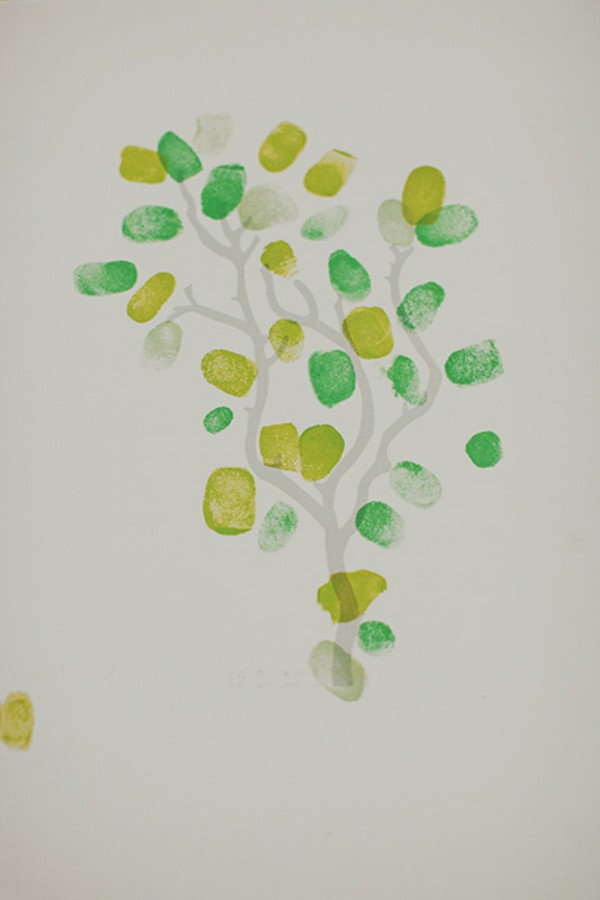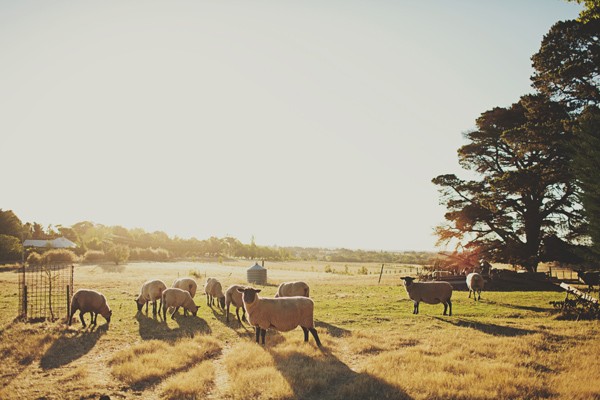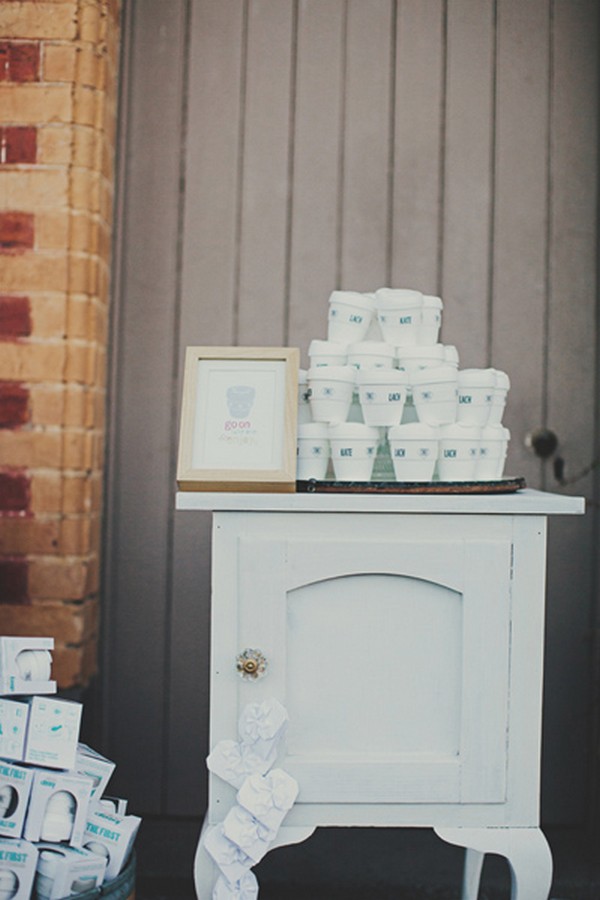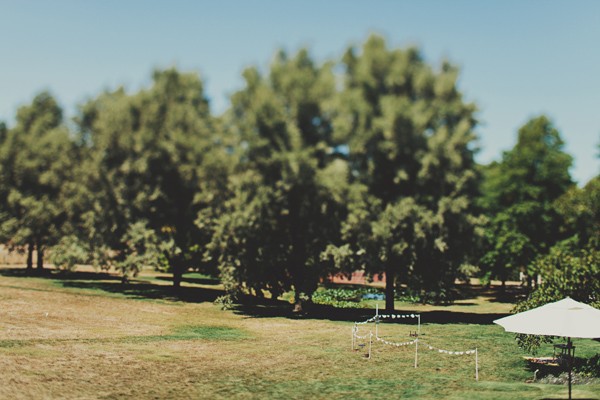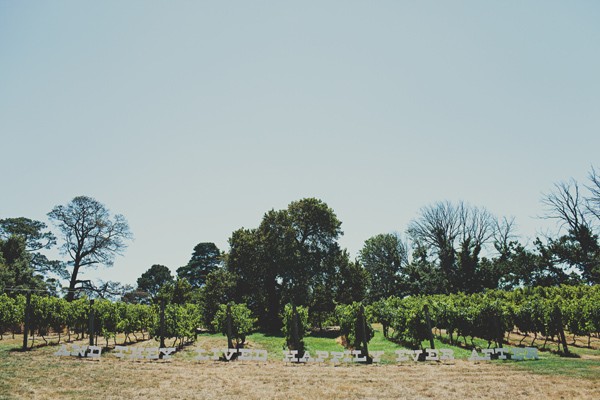 What advice do you have for couples who are considering an intimate wedding? 
Just put your heart into it. Make one of the most incredible days that you will experience on your own.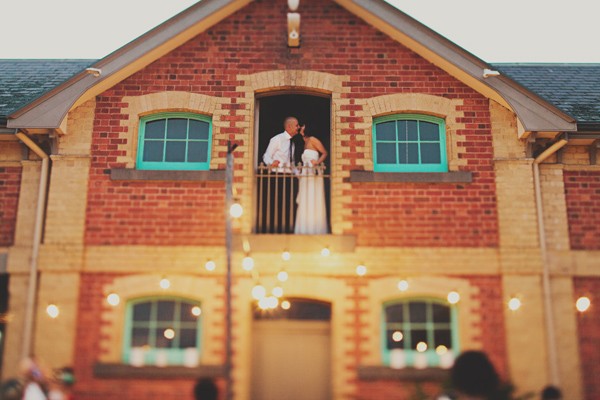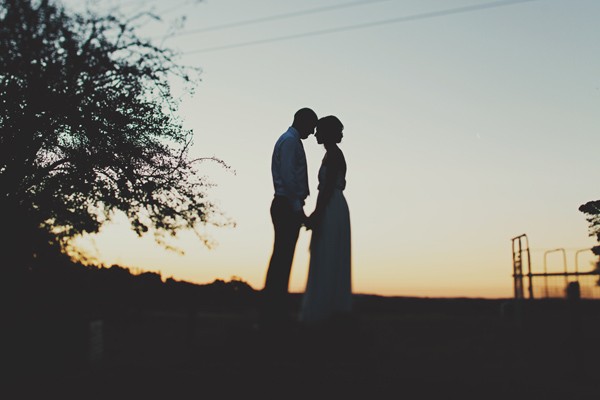 Venue: St Agnes Homestead, Kyneton
Wedding Dress: Anna Campbell
Bridemaids Dresses: Indiana by Freda
Brides Engagement Ring and Wedding band: Keshett
Grooms Wedding Band: Adzias Jewelry 
Photography: Jonathan Ong
Catering: Spanish Home Catering
Wine: Put a cork in it
Wedding Cake: Curds and Whey, Queen Victoria Market
Flowers: Queen Victoria Market
Mexican Soft Drinks: Jarritos