The ocean, the breeze, gourmet tacos and ice cream treats. Now that's my kind of wedding!
Kristen and Cody tied the knot at a beach house in Oxnard, California surrounded by 30 of their nearest and dearest.
"Our friends are spread all over the country, and we don't get to see them as often as we'd like. We chose to have an intimate wedding so that we spend the majority of our budget on a beach house, where we invited our friends to stay with us for the weekend," says Kristen.
This fun and simple wedding was beautifully captured by Adrienne Gunde.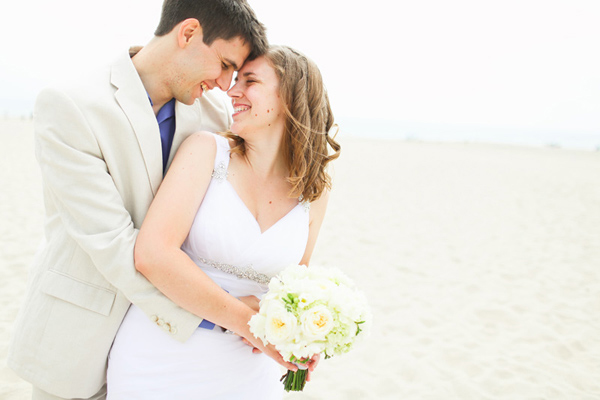 Kristen, 29 & Cody, 28
Oxnard, CA
Wedding Date:  July 7, 2012
Number of Guests: 30
Wedding Cost: $15,000
Wedding Ceremony Location: Mandalay Beach, Oxnard, CA
Wedding Reception Location: Mandalay Beach House, Oxnard, CA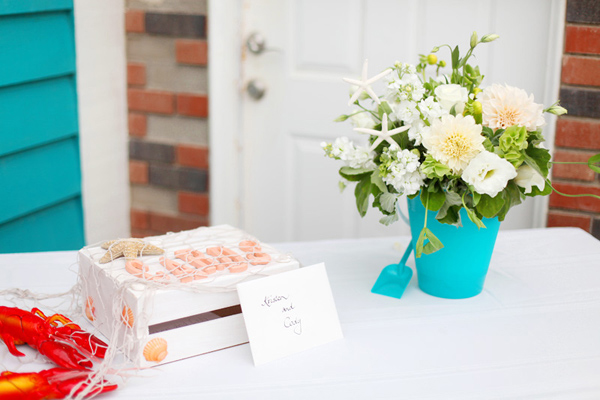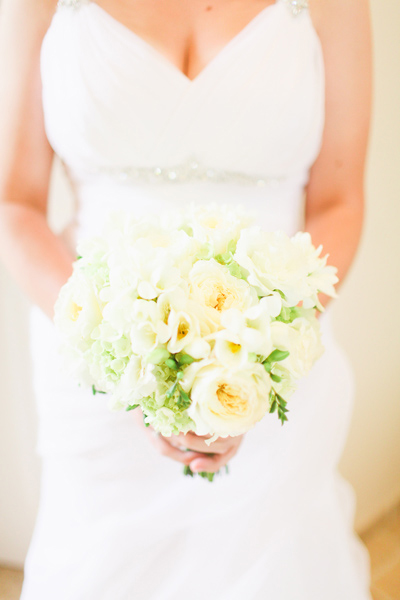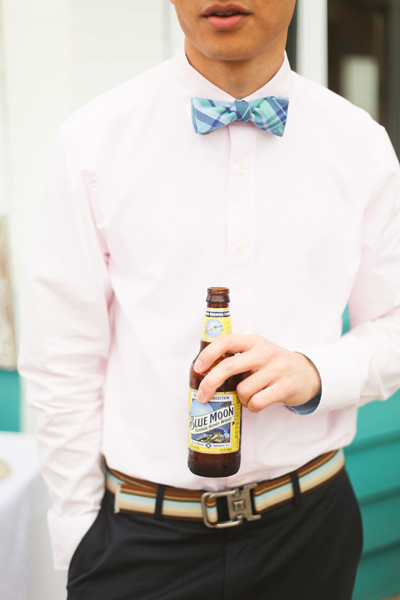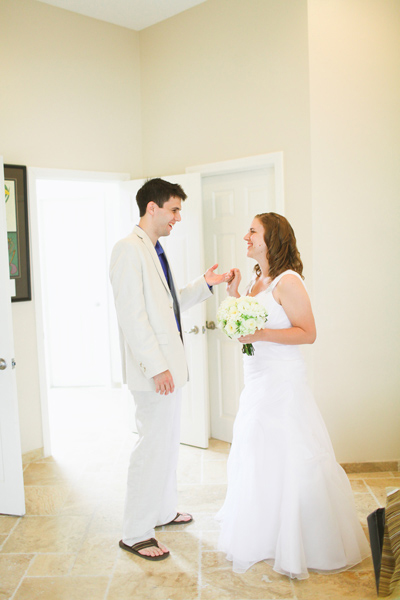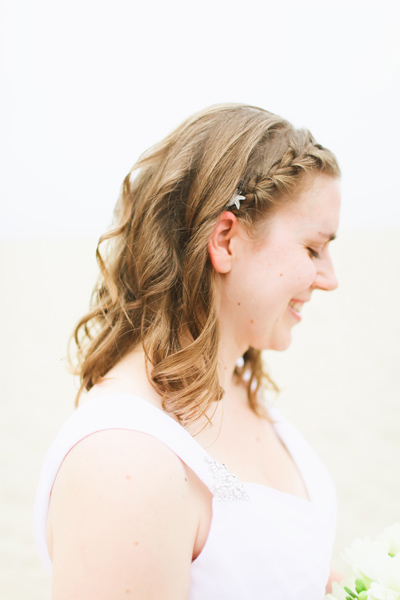 Why did you have an intimate wedding?
Our wedding was not only to celebrate our marriage, but also the people who have played the biggest part in supporting us throughout our lives and our relationship.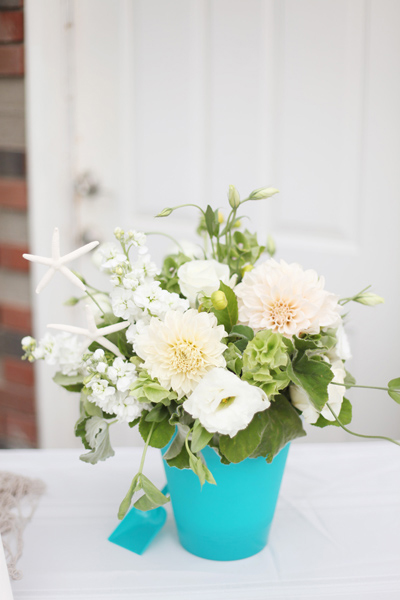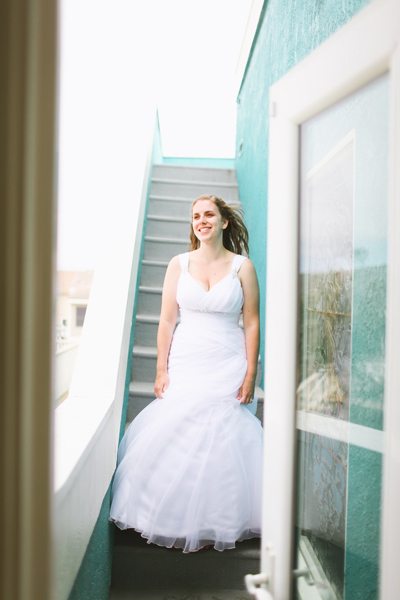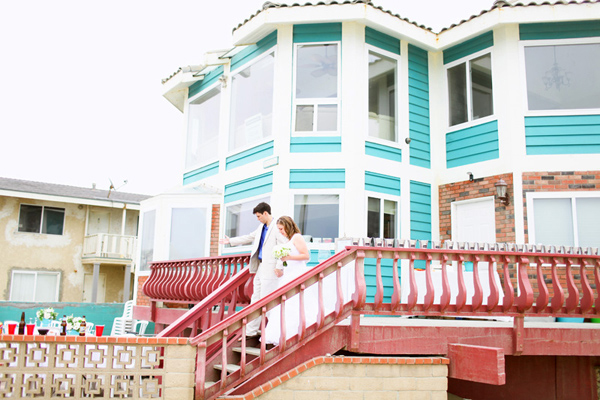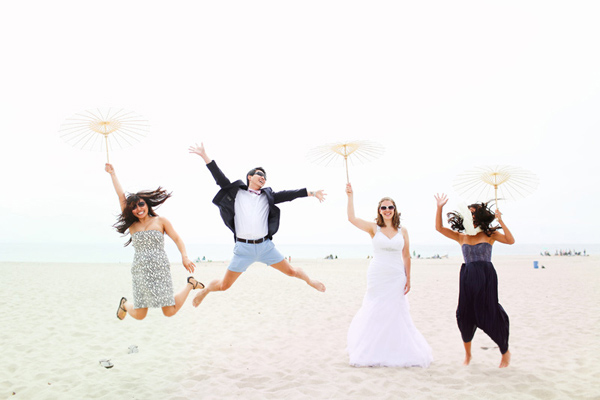 What are some the challenges that you faced planning an intimate wedding?
The hardest part for us was finding a beach house with enough beds for the majority of our guests, that also wouldn't charge a budget busting event fee.  We live in Los Angeles, but looked along the coast from San Diego to Santa Barbara to find the perfect place.  We were hoping for a house with a private beach to hold our ceremony, but we sacrificed the private beach to fit more of the people we love in an awesome house.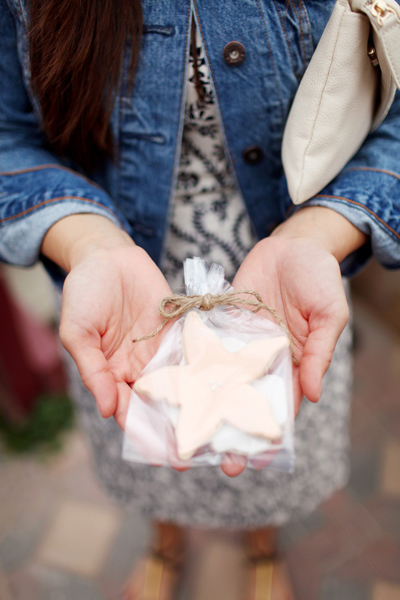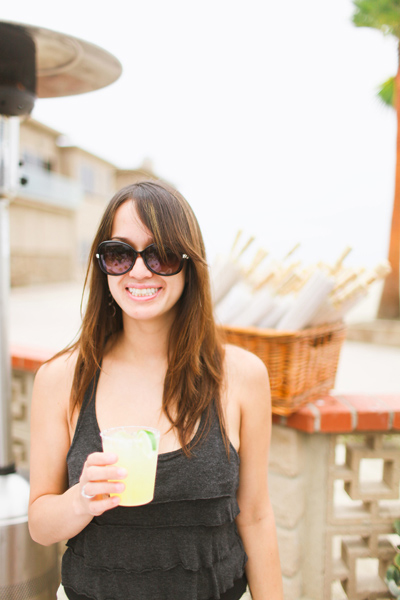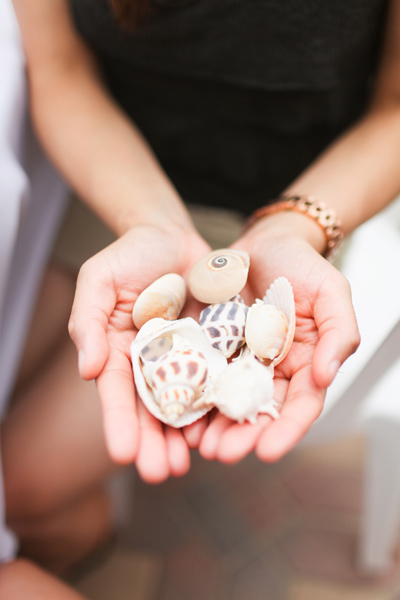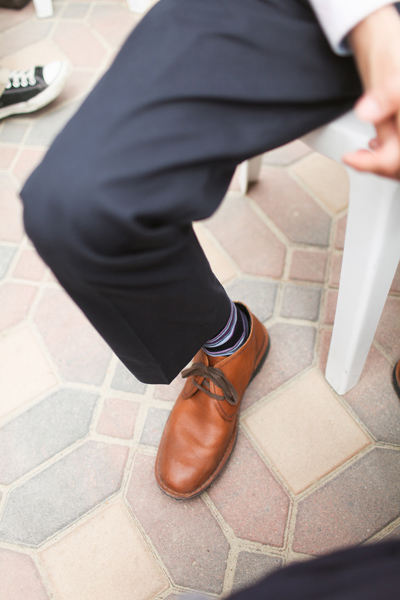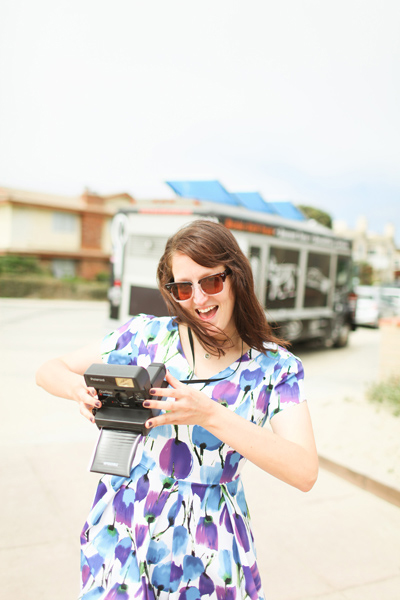 Was it difficult to pare down the guest list?
We sort of had two guest lists in mind.  Once we decided to rent the house for our guests to stay in, we knew we had to go with the shorter list.  We knew that list was full of the essential people to make it feel like our wedding, and it was a little bit of a relief not to have to worry about having so many more people.
There were people that probably assumed they'd be invited and there was a little worry that we'd hurt someone's feelings, but we decided we just had to have our wedding the way we wanted and hope people would wish us the best.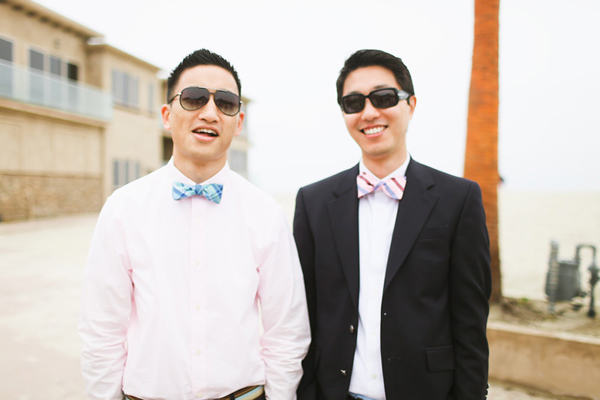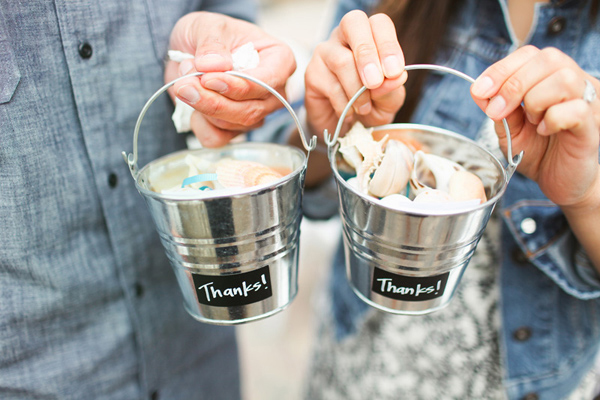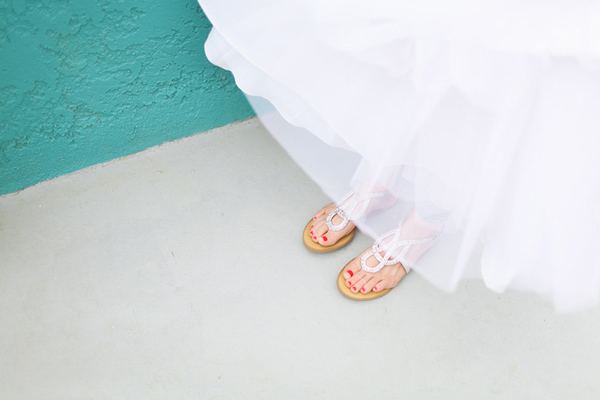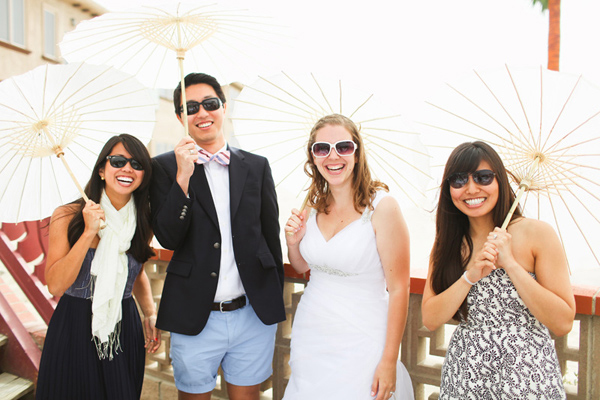 Did you have any 'issues' with the small guest list from friends and family? If so, how did you address them?
We had no problem with family – we invited immediate family only, and our parents supported our decision not to increase the size of the wedding by inviting our somewhat large extended families.
Aside from family, our guest list was made up of our closest friends and the significant others we had spent time with and had come to consider our friends in their own right.  One guest was the groom's close friend, and she mentioned she was bringing her new boyfriend, whom we had never met.  We discussed how to handle the situation, and in the end decided one more person wouldn't change how we felt about our wedding.  And, if he was important to her, he would likely become important to us eventually, so we welcomed him.
FYI – he turned out to be a great addition to the group, and one of the most helpful in fixing things and cleaning the house before we left at the end of the weekend!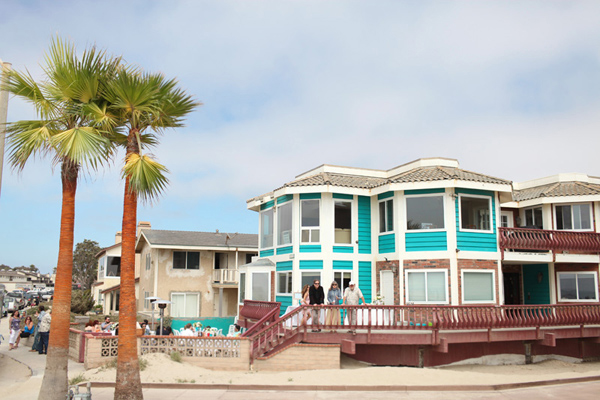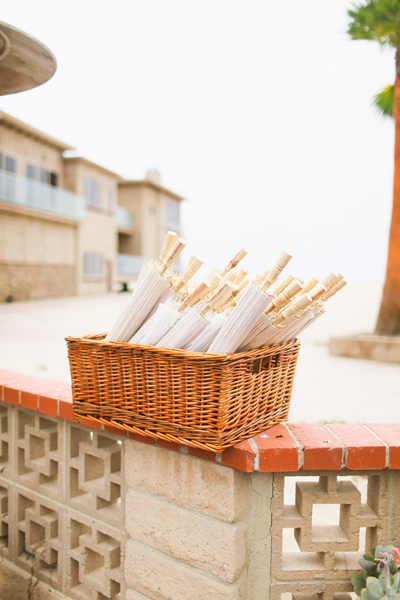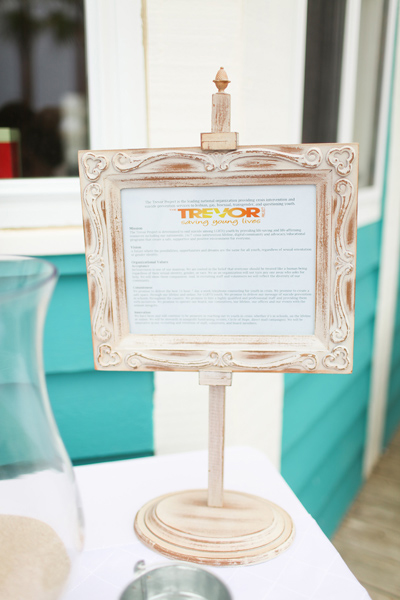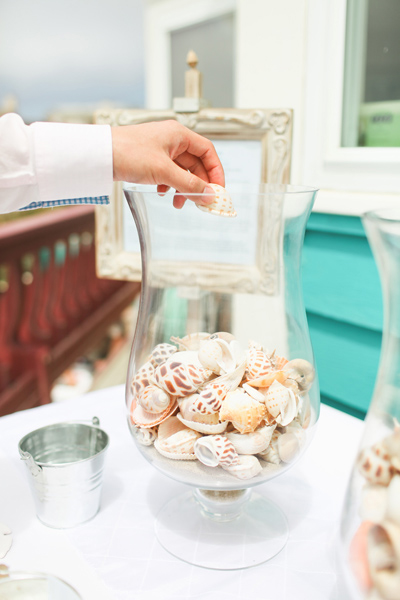 What were the highlights of the ceremony?
Well, the officiant getting my name wrong until I had to stop and correct him was quite a highlight!
The real highlight for me was realizing that although any kind of attention focused on me or public setting makes me nervous, I felt completely calm looking into my partner's eyes and promising to choose him every day for the rest of our lives.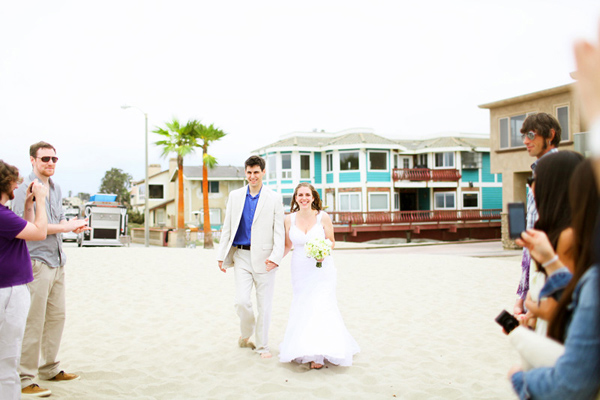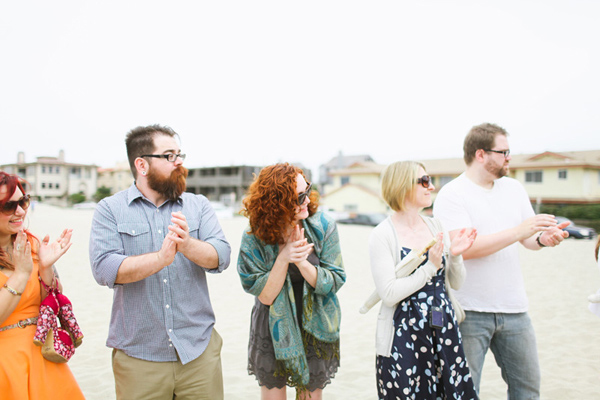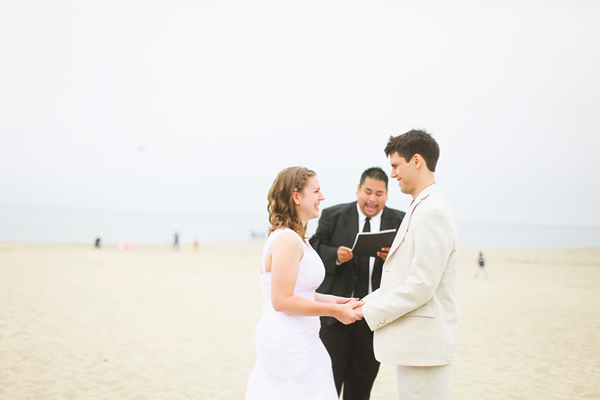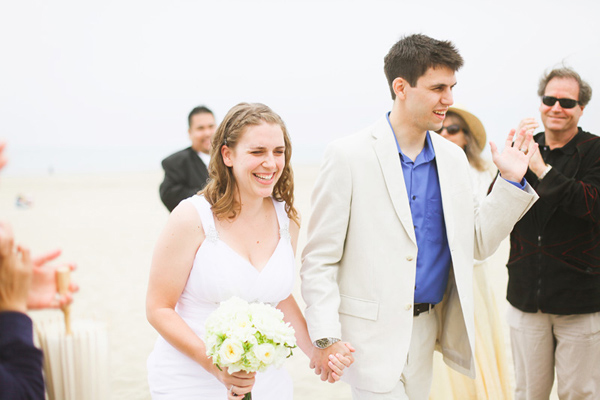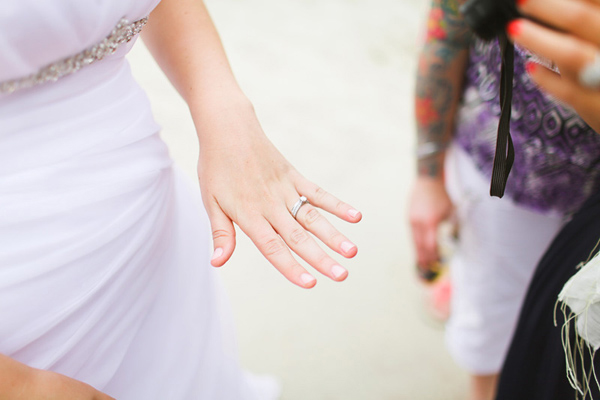 What were the highlights of the reception?
Everyone loved the gourmet taco truck and margaritas.  My personal favorite was the hand painted ice cream cart, filled with all my favorite novelty ice creams.  When they started to melt, I ate one of everything.  There's nothing like eating a choco taco in a wedding dress!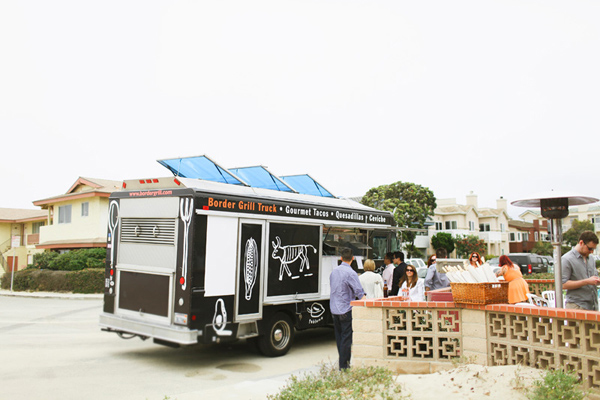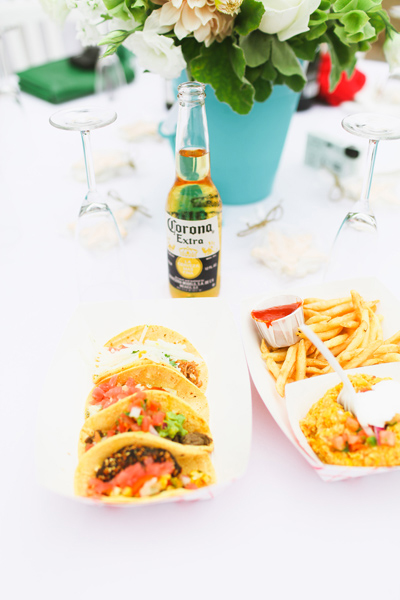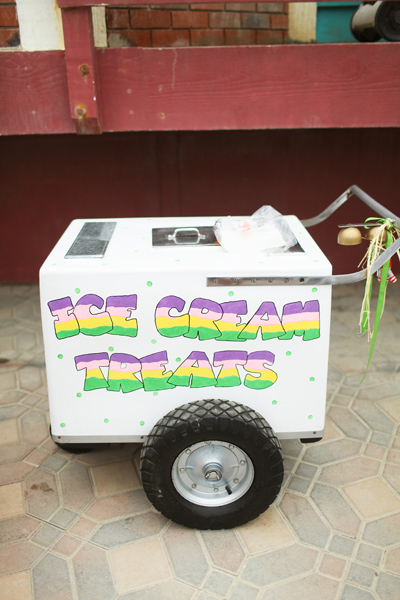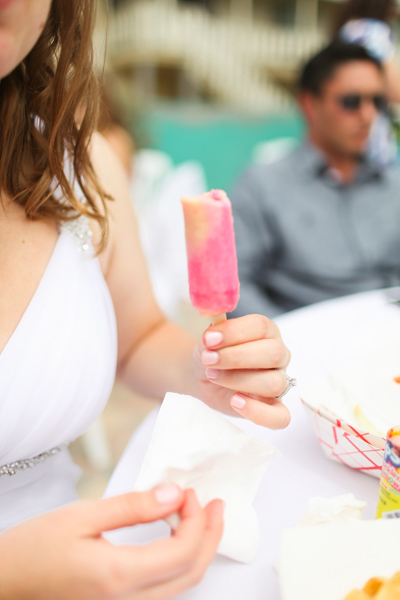 What was the best thing about having an intimate wedding?
During the reception itself, the best part was being able to sit and talk to everyone, never feel rushed, and never feel awkward or formal.  We both knew (almost) every single person there, and we got to talk to each and every one of them.
But more importantly for us was being able to invite our friends to stay the whole weekend without having to ask them to contribute more than their airfare.  Having an intimate wedding allowed us a lot of flexibility with our budget, and we were able to have a great weekend surrounded by our closest friends and our families.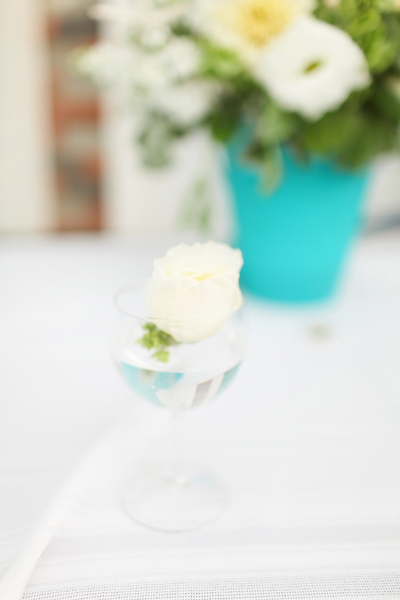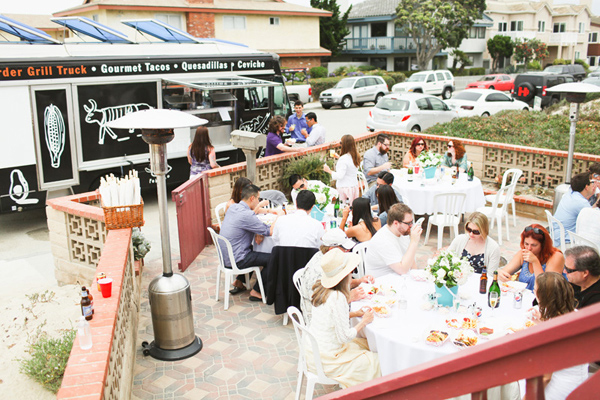 What advice do you have for couples who are considering an intimate wedding?
Your wedding belongs to you.  Everyone will give you opinions or suggestions, but feel free to do what makes you happy.  But even if you give in to someone's request, know that it won't matter, because at the end of the day it isn't about the type of chairs you rented, or that extra guest you didn't invite – it is only about you and your partner promising to take on every challenge that comes along…. together.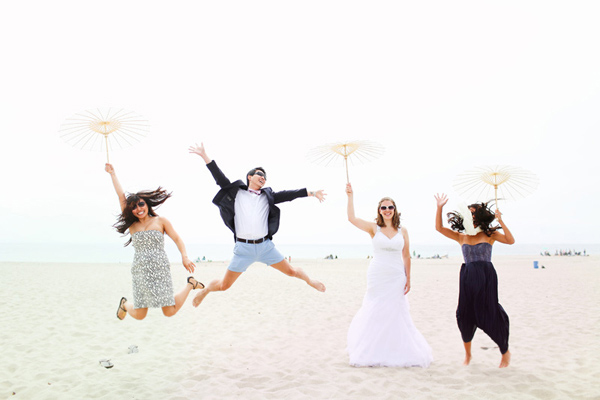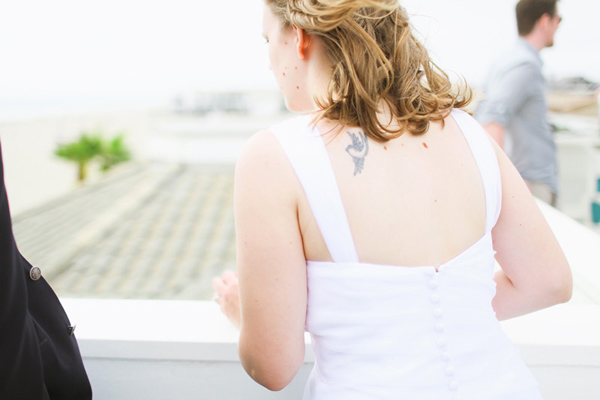 Vendors:
Photography:  Adrienne Gunde
Flowers: Roxana Rodriguez – 310.347.9535
Catering: Border Grill Truck
Tables: Amigo Party Rental
Venue: Mandalay Beach House