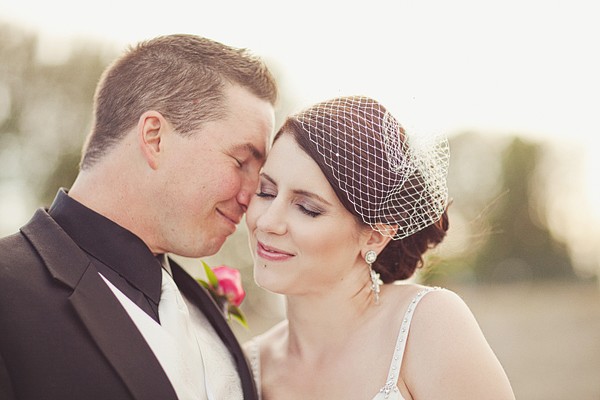 Kylah, 26 & Clint, 36
Delta, BC
Wedding Date: July 8th, 2011
Number of Guests: 60
Wedding Cost: $10,000
Wedding Ceremony Location: Outdoors at Cammidge House, Boundary Bay Regional Park lawn
Wedding Reception Location: Tents on Cammidge House lawn (one larger for tables, one smaller for the dance floor)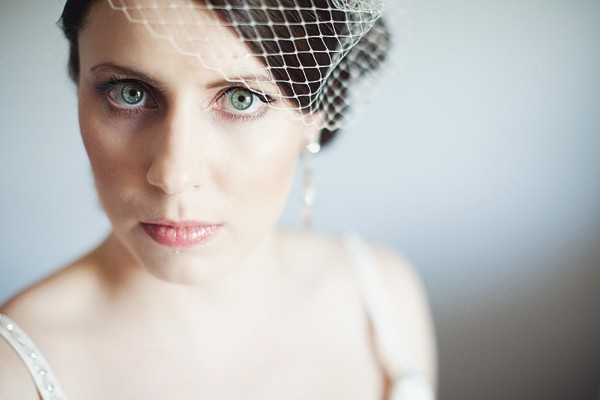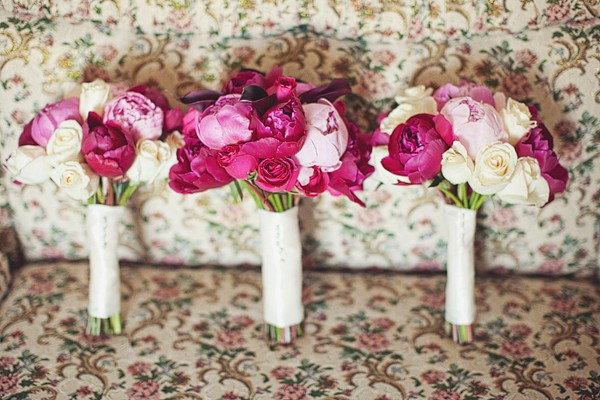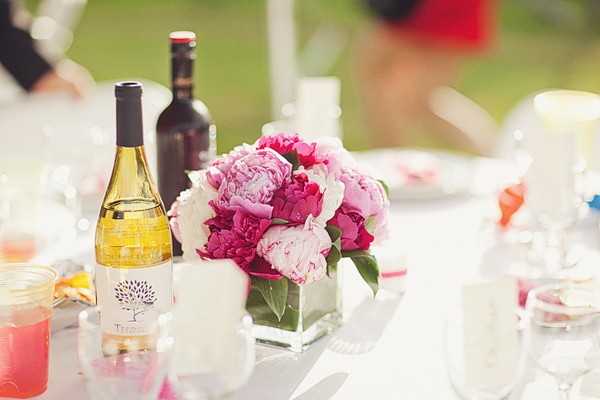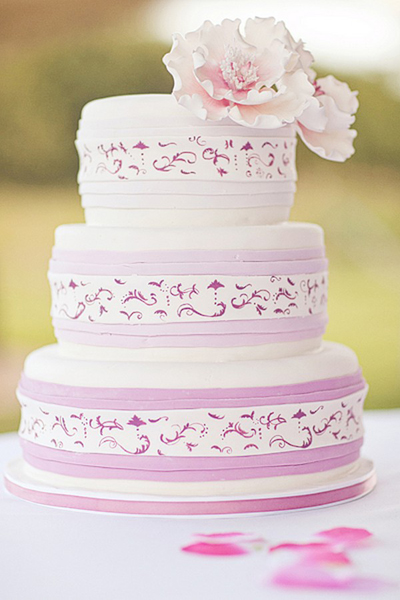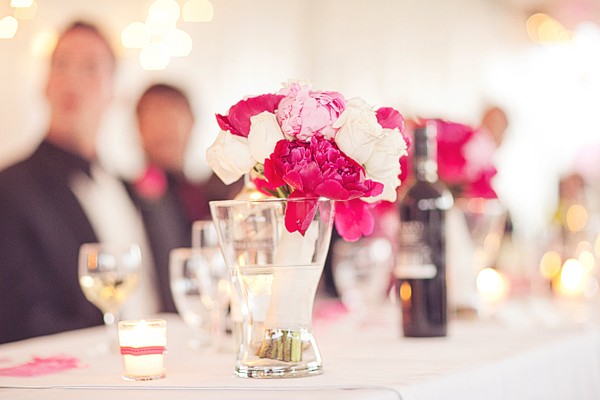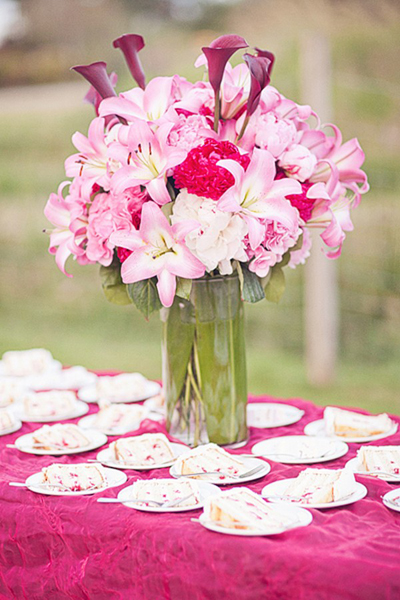 Why did you have an intimate wedding?
Partly due to cost, partly because we wanted it … well … intimate!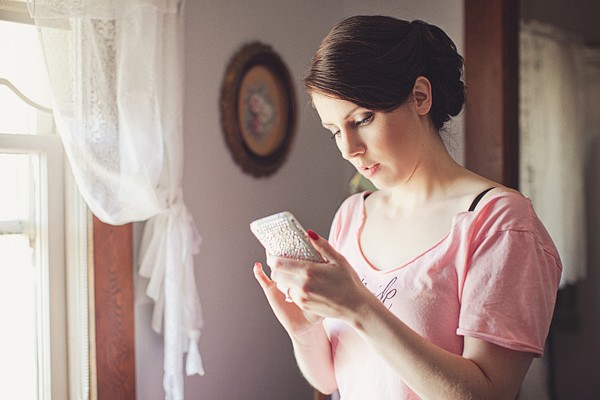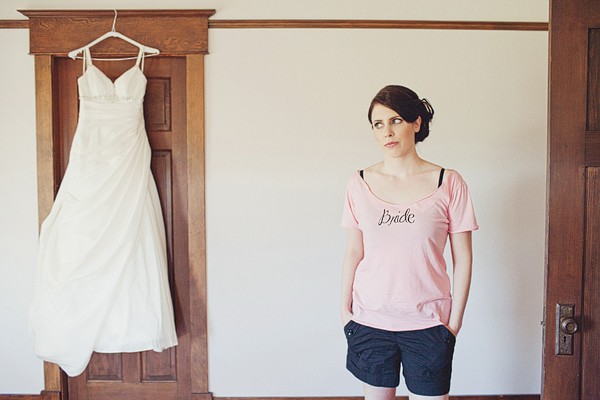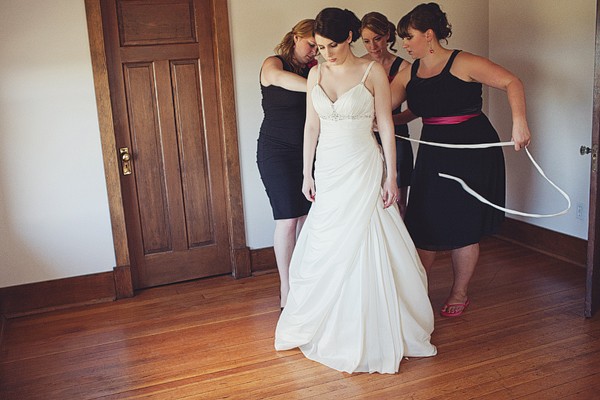 What are some of the challenges that you faced planning an intimate wedding?
Finding an appropriate location was the most challenging (especially remotely, as we had to book the wedding venue and the majority of the vendors from Prince George via phone and e-mail.)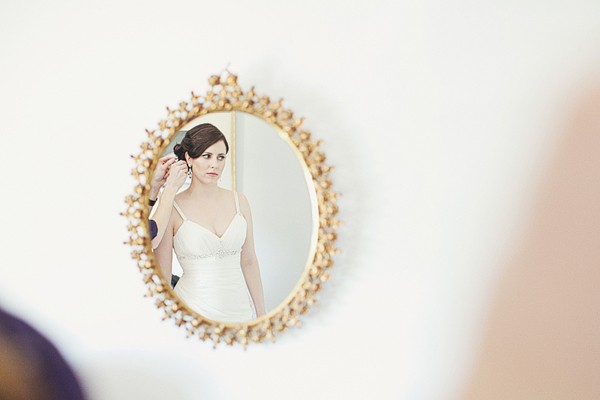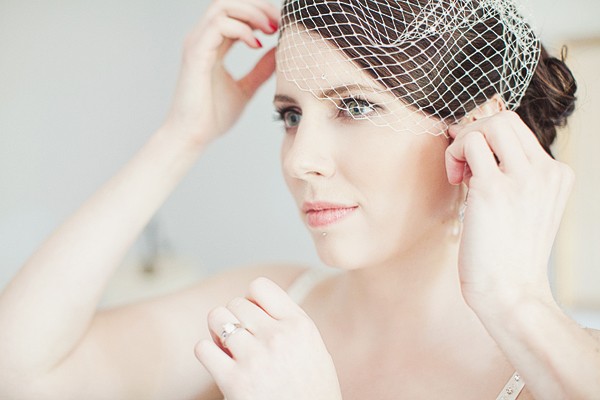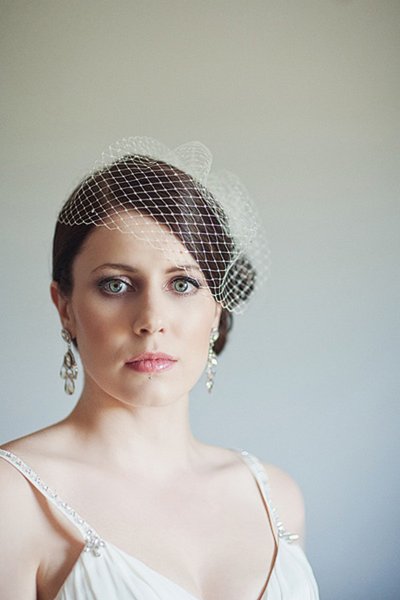 Was it difficult to pare down the guest list?
Yes! There were several drafts.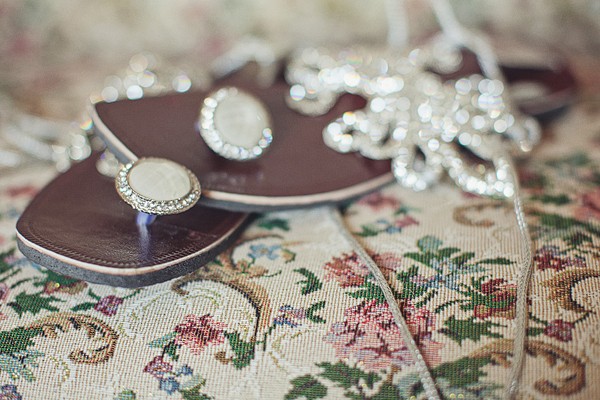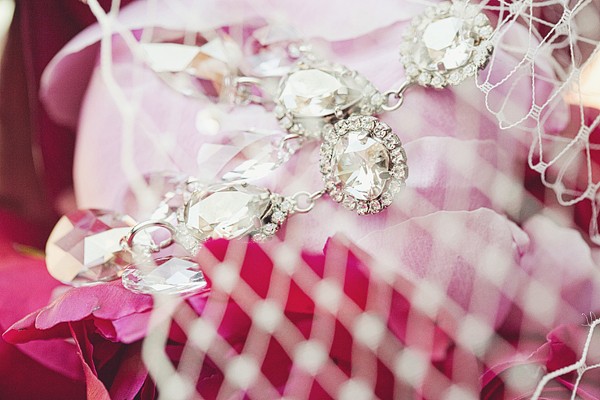 Did you have any 'issues' with the small guest list from friends and family? If so, how did you address them?
Somewhat, yes. At first we weren't sure if we should say no children to accommodate the limit of guests placed by the parks district (there was an option to have the ceremony on the beach if you had under 75 guests). Once we got most of the RSVPs and it was looking like we wouldn't have too many people, we told most people it was fine to bring their children, but forgot to mention it to some. It was kind of awkward, but I'm pretty sure everyone forgave us. We ended up having the ceremony on the lawn anyway.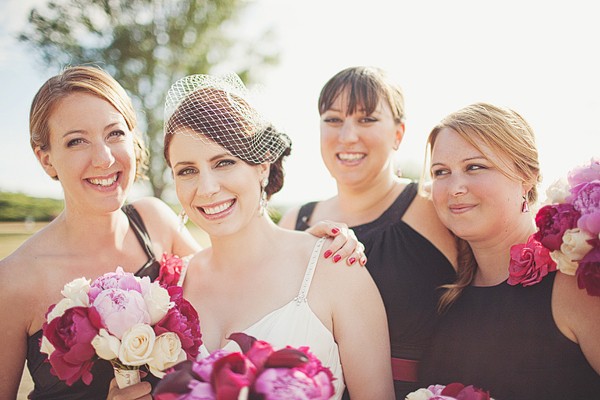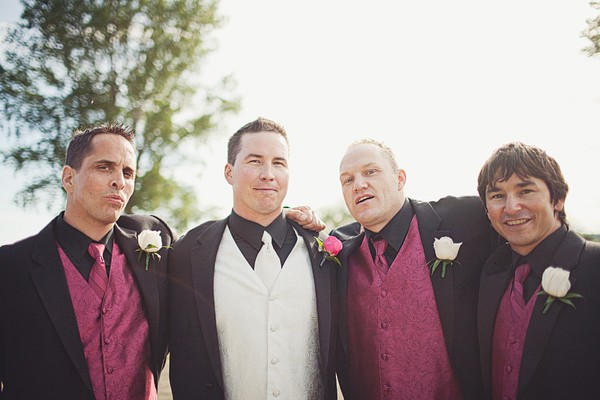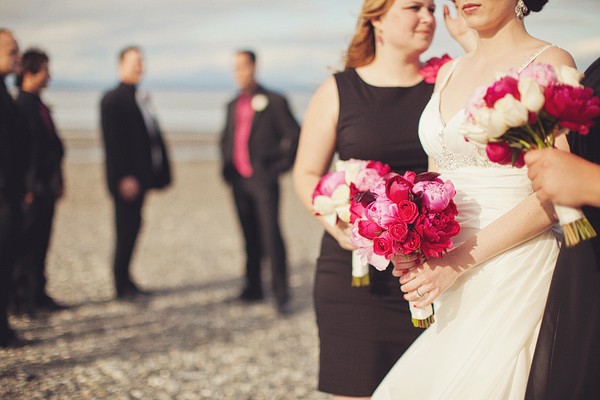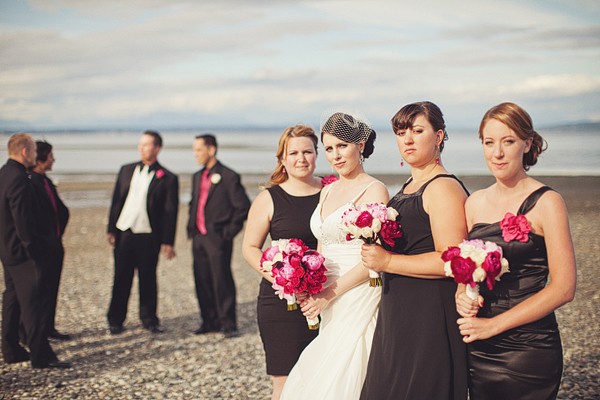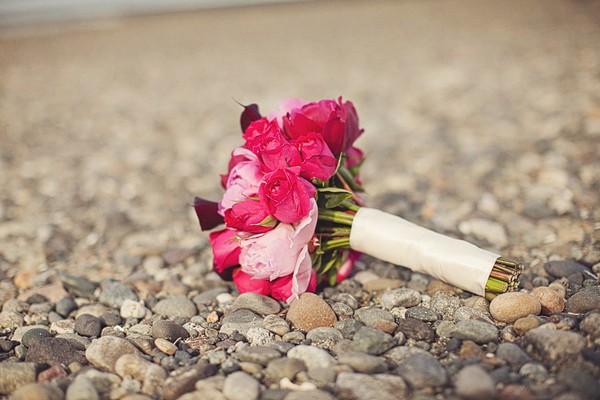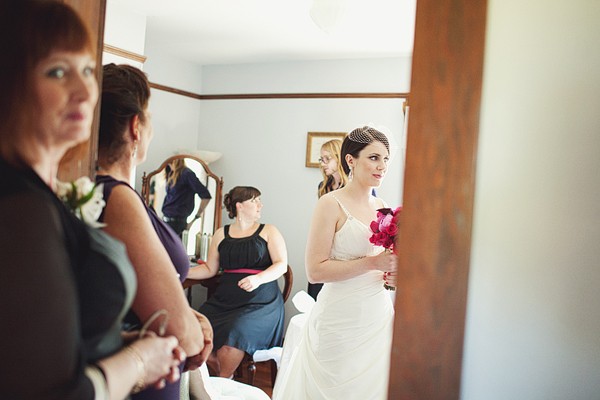 What were the highlights of the ceremony?
Our wedding commissioner, Marilyn Knipp, passed a handmade glass heart through the rows of guests for them to hold and bless with good wishes for us. It sits on our table now.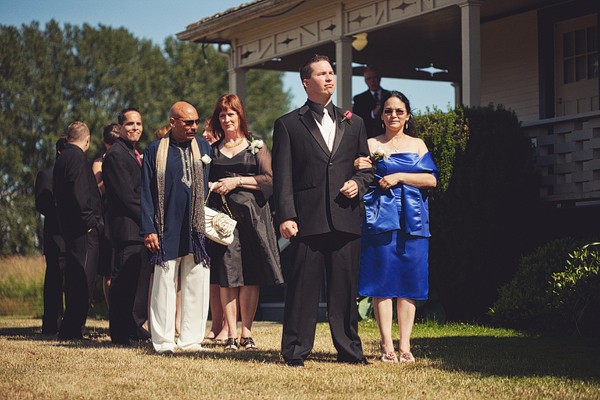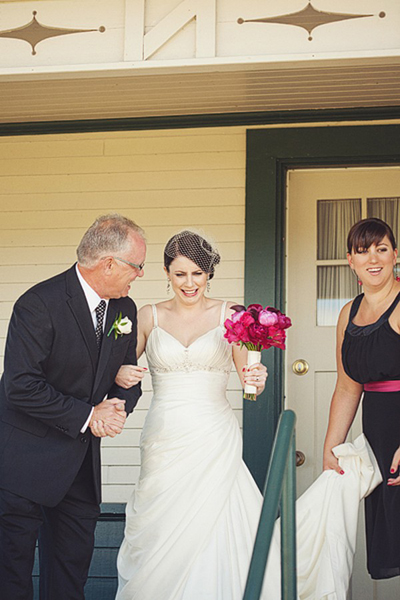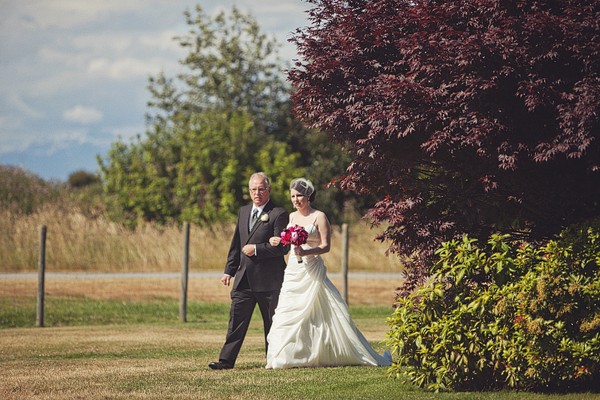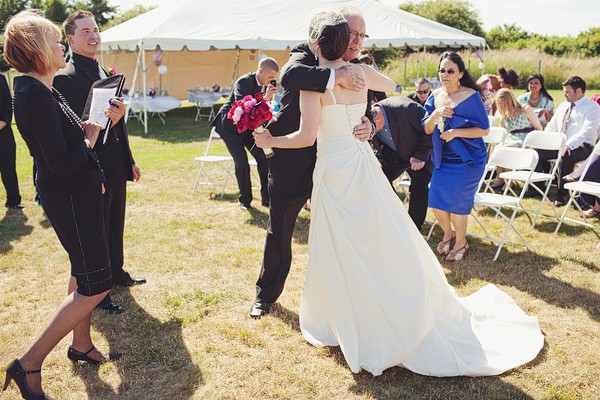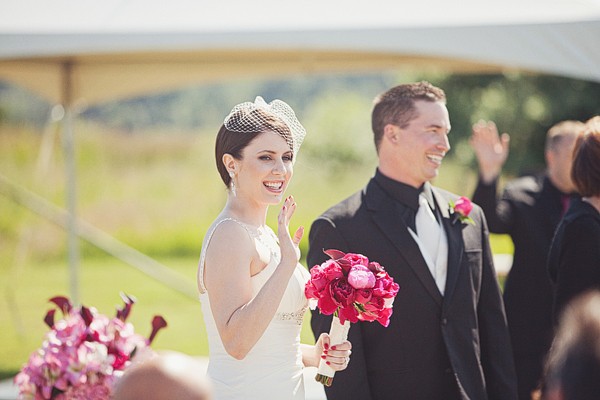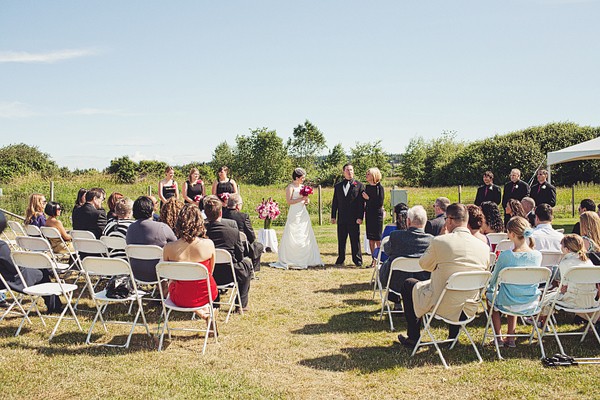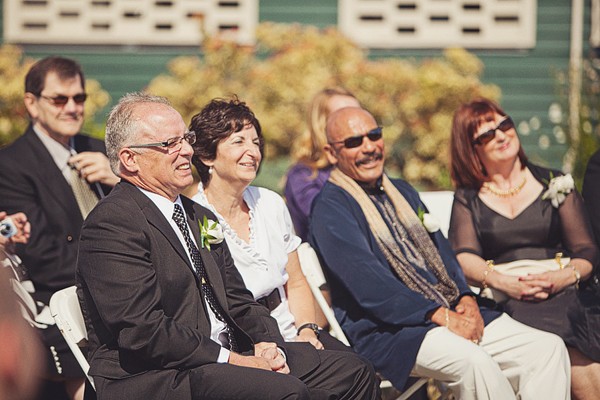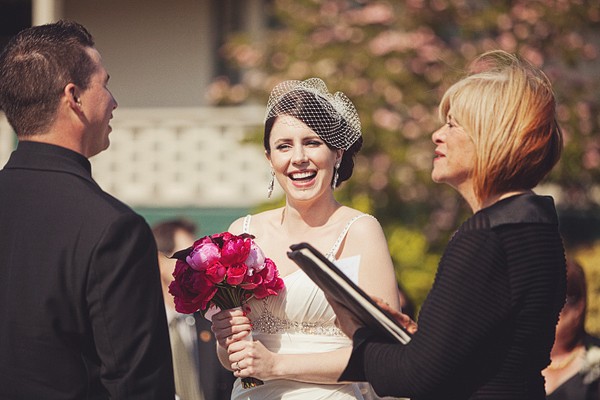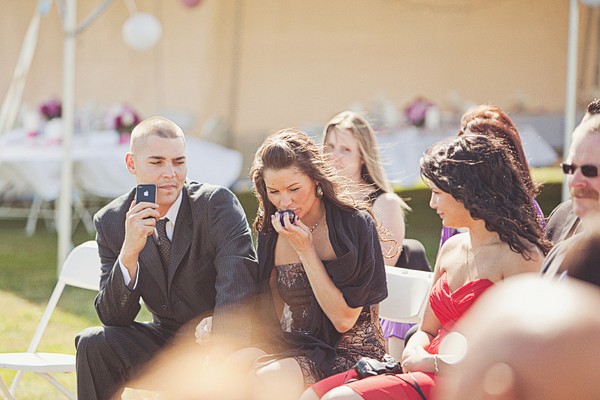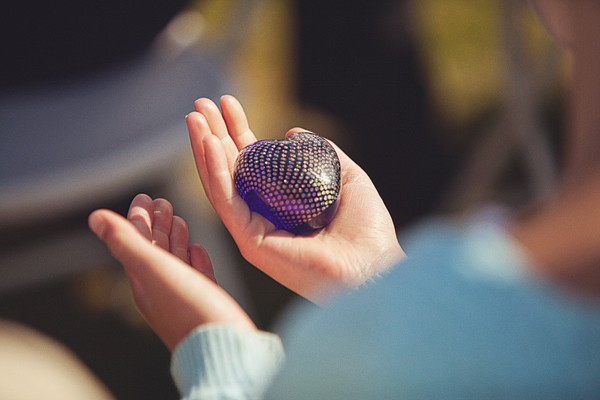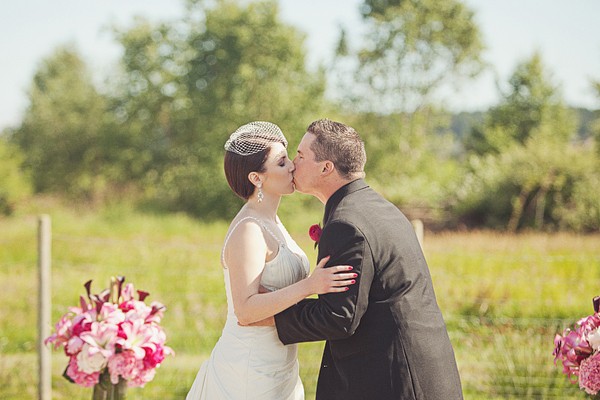 What were the highlights of the reception?
I would say the highlights were the speeches and dancing under our dance floor tent illuminated with little white lights in the open air. Also, running across the lawn and leaping into the air while my sister snapped some interesting action shots of me in my dress.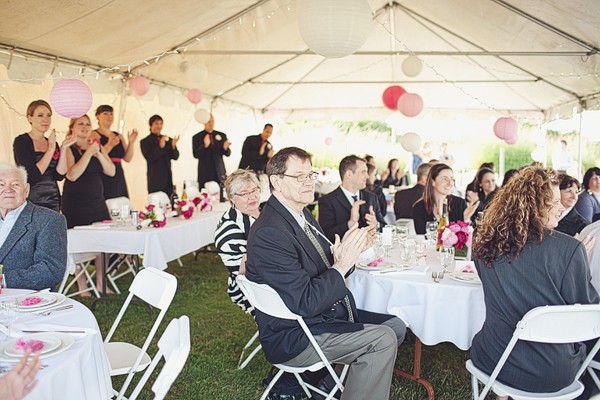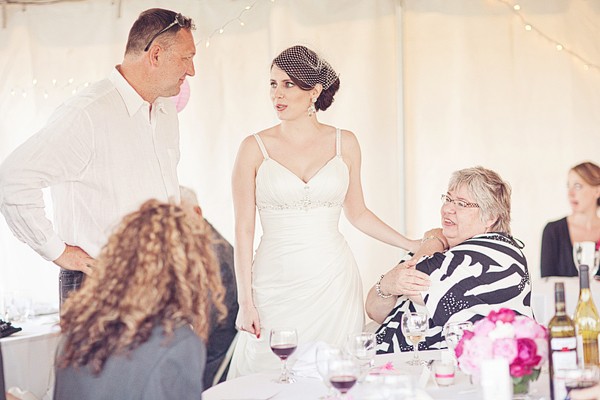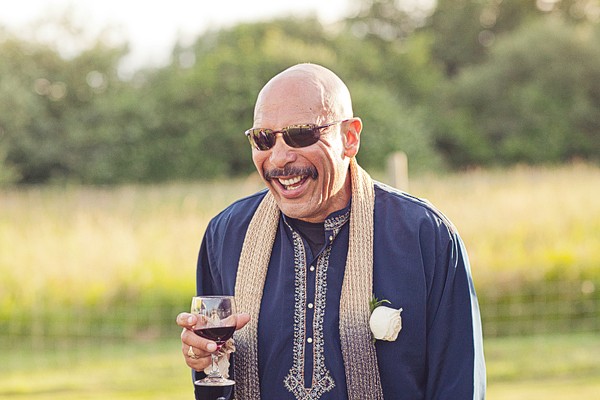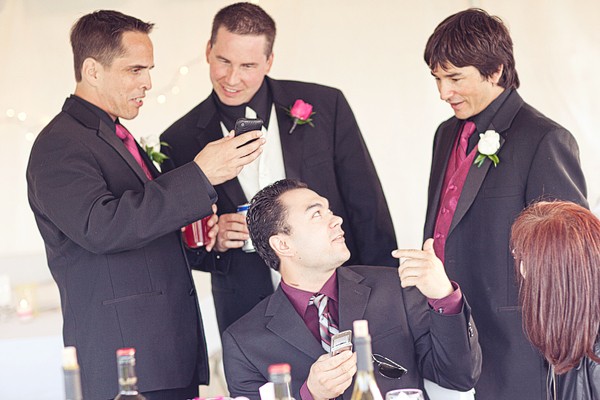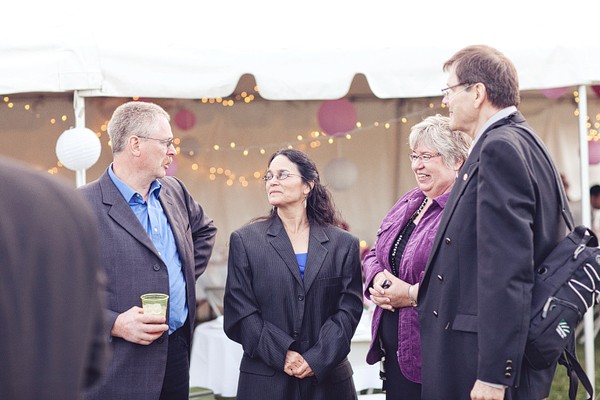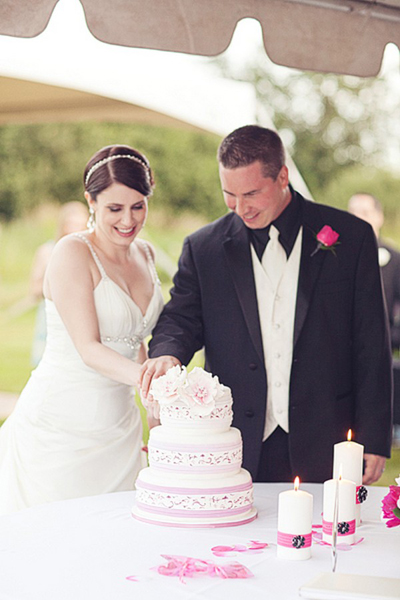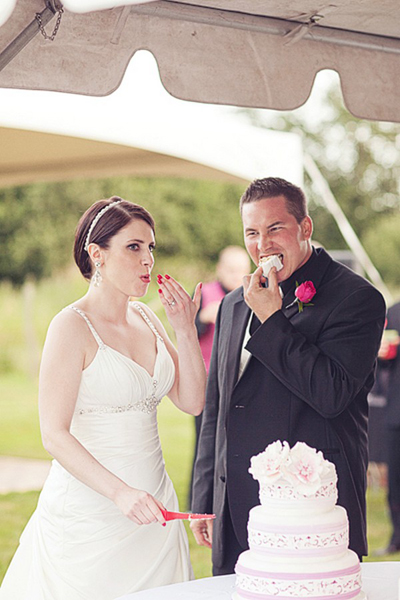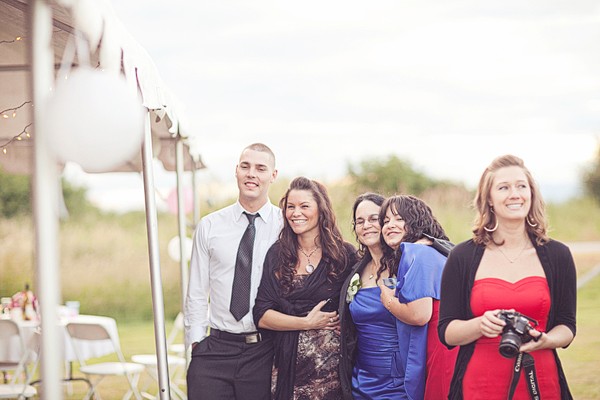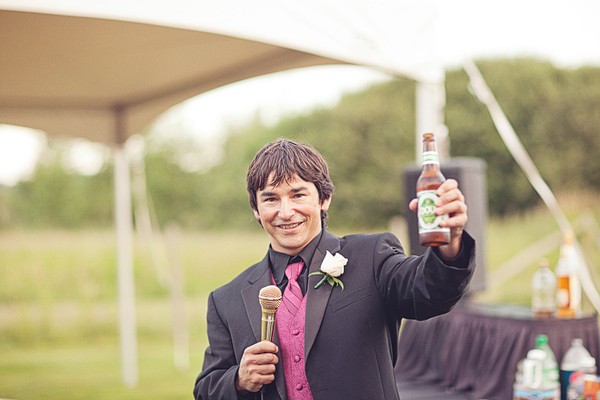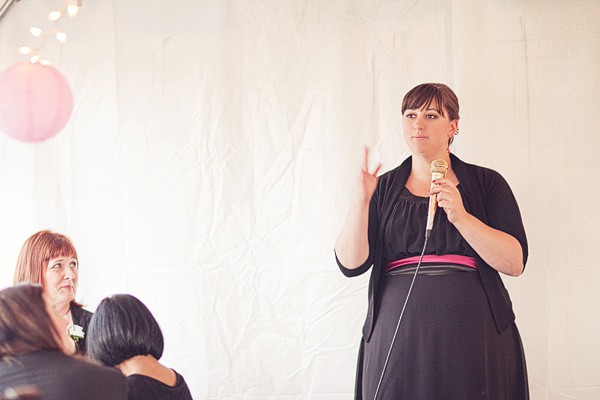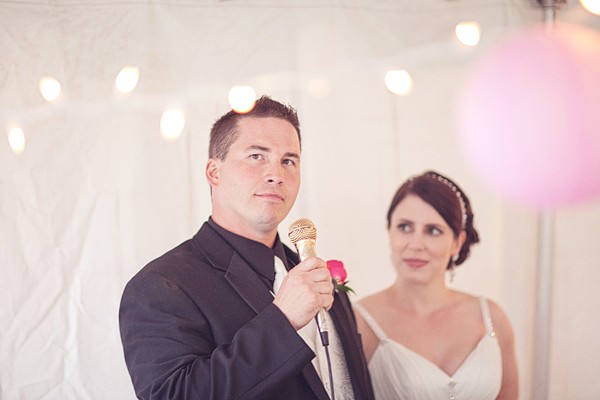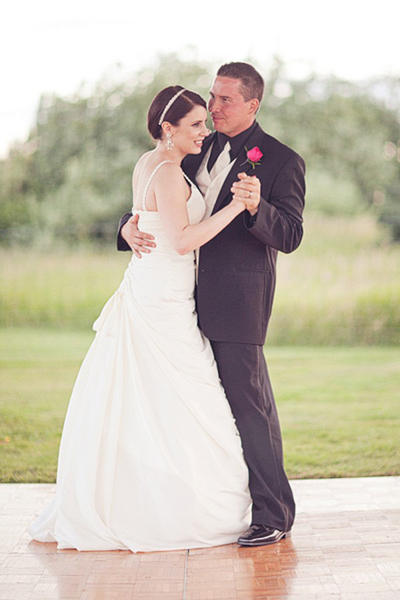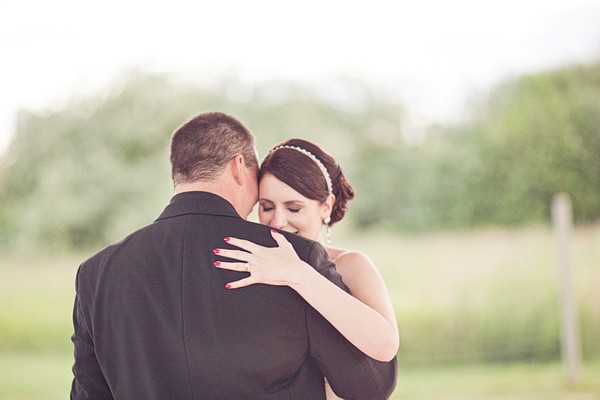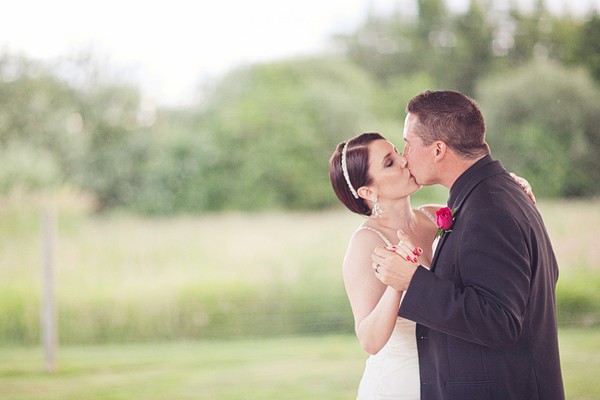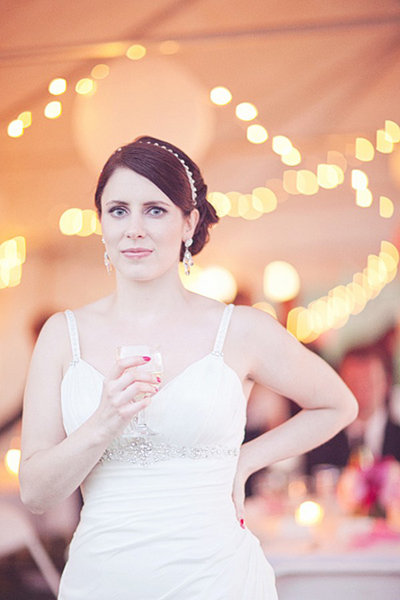 What was the best thing about having an intimate wedding?
It was far less nerve wracking having only people who we were really close to. I'm not big on being the center of attention, so that helped a lot. Also, being able to spend more time with each guest was nice.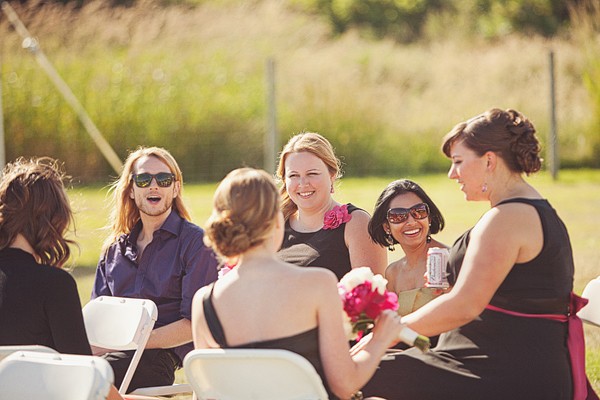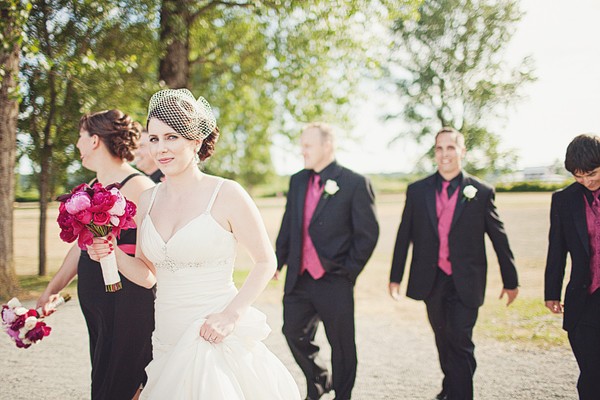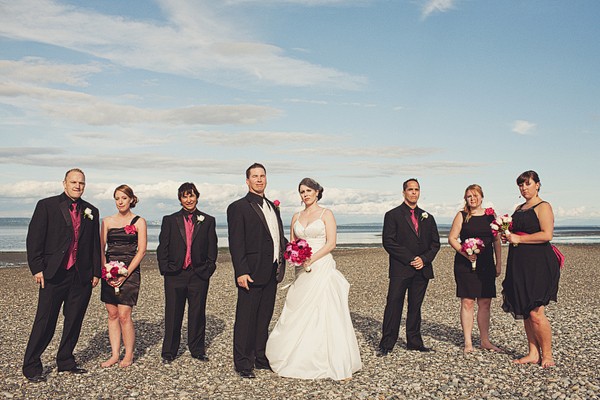 What advice do you have for couples who are considering an intimate wedding?
Do what you want to do! Don't let anyone tell you what is "supposed" to happen if it's really something you're not into. Like everyone says, it is your day.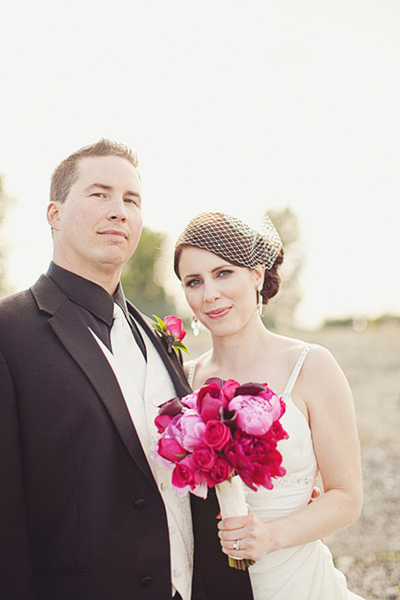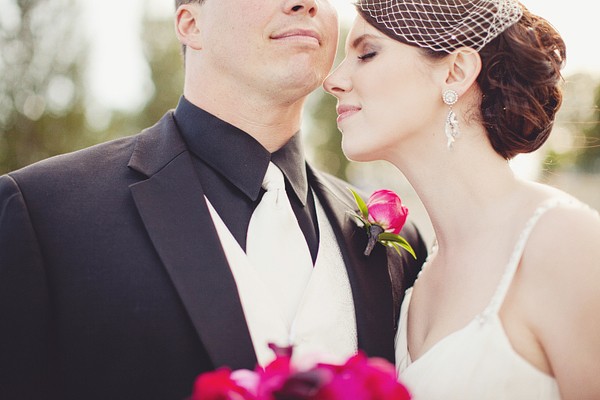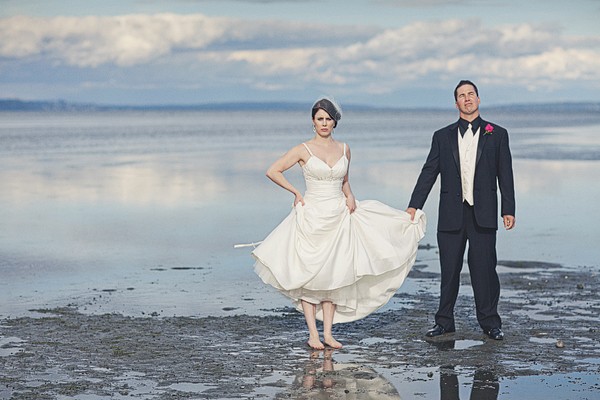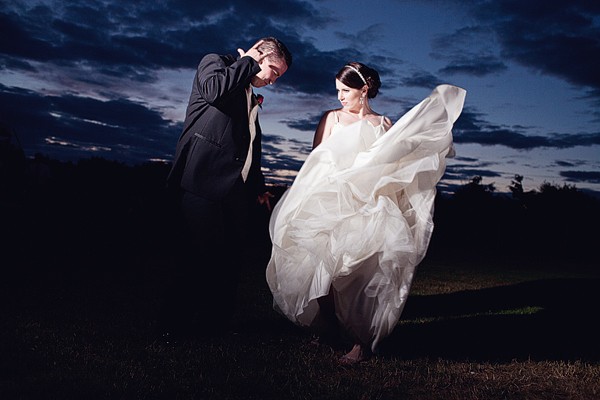 Vendors:
Wedding Photographer: Lucinda Photography (bride's sister)
Cake: Anna Elizabeth Cakes

Tent/Dance Floor/Dishes/Linens: My Party Rentals

Makeup: Jessica at MAC in The Bay (Richmond)
Hair: Spencer Jensen – Coup Salon
Flowers: Kits Market
Wedding Sandals: Feesk on Etsy