Melissa and Michael had me at coffee!
I am a java freak, so naturally, I am in love with this down-to-earth coffee-themed wedding! I love its rustic charm, and relaxed vibe. You just know that everyone there had a great time – including the couple's five children, each of whom played an integral role in the intimate wedding. (They were the wedding party!)
Perhaps the best thing about this l'il wedding is that they had it at their own home.
"I  look out my back window and begin to giggle with memories," says Melissa, who adds that having a small wedding was the 'best decision' she made.
Thanks to Traci Giles Photography  for the splendid photos!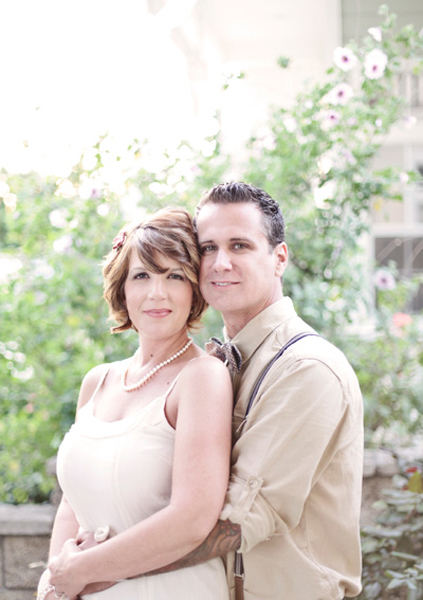 Melissa, 38 & Michael, 41
Rancho Cucamonga, California

Wedding Date: February 25, 2012
Number of Guests: 47
Wedding Cost: $5,000
Wedding Ceremony Location: couple's backyard

Wedding Reception Location: couple's backyard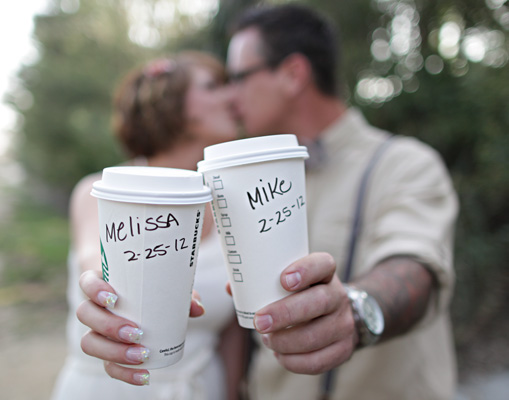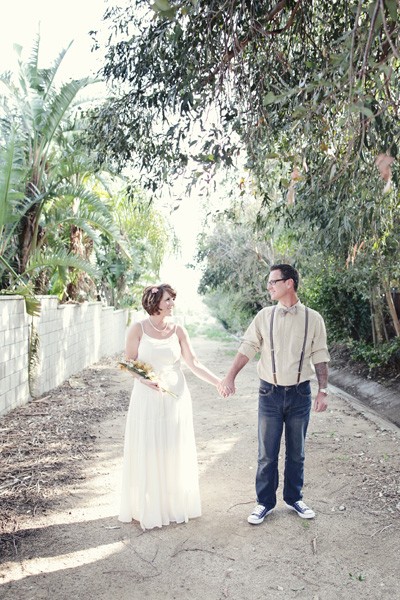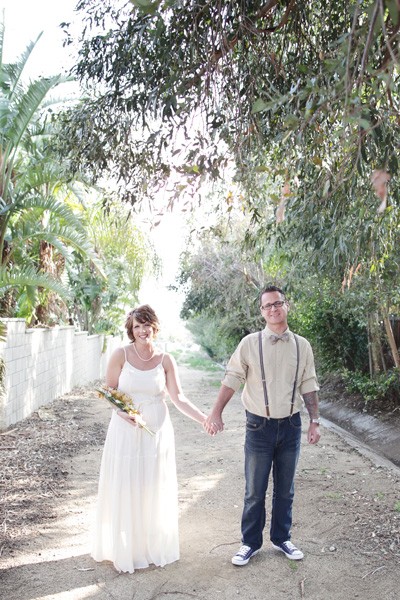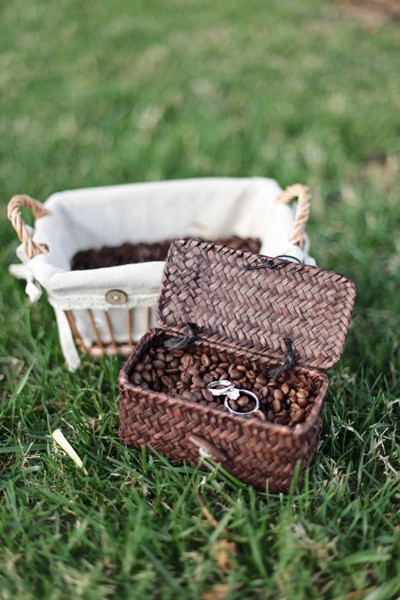 Why did you have an intimate wedding? 
We wanted something special because we found something special in each other. We are very intimate and wanted that intimacy in the ceremony. We have a big blended family, 5 kids in all, and it made it special.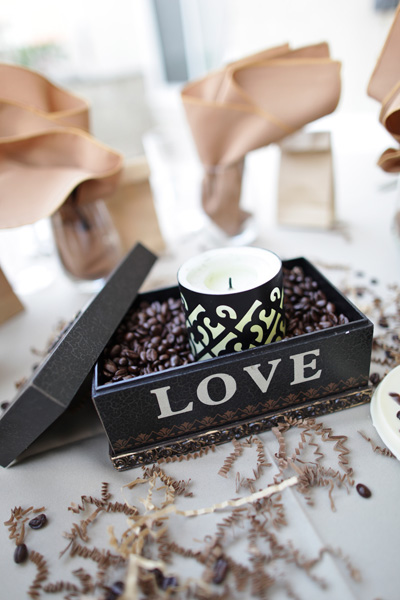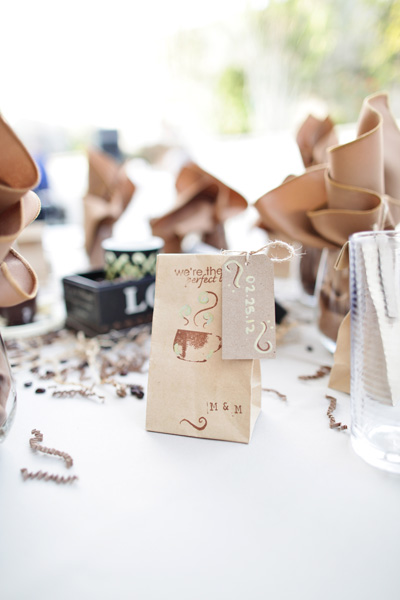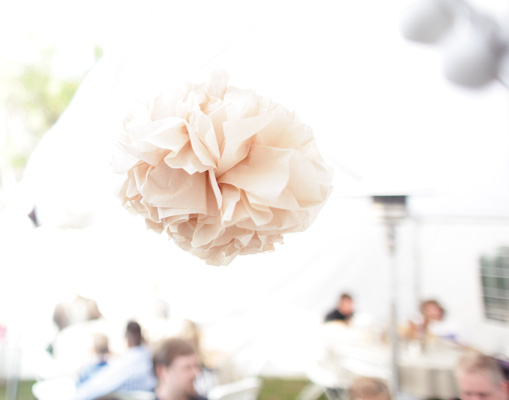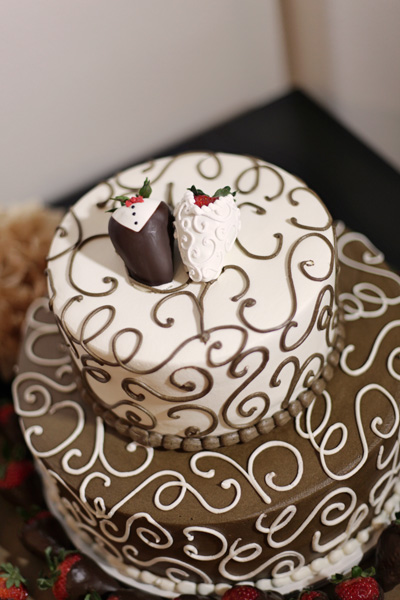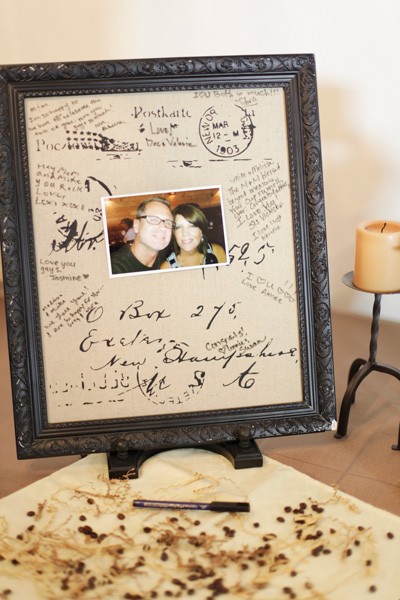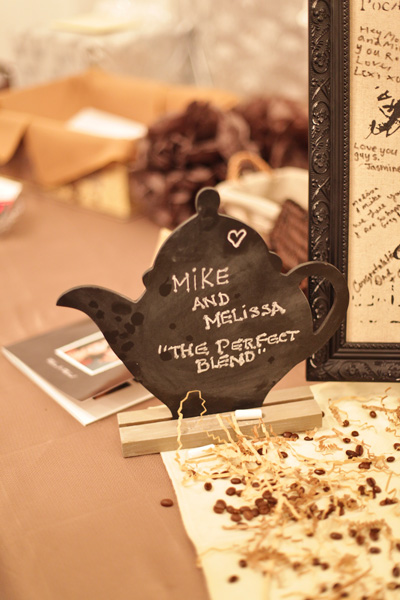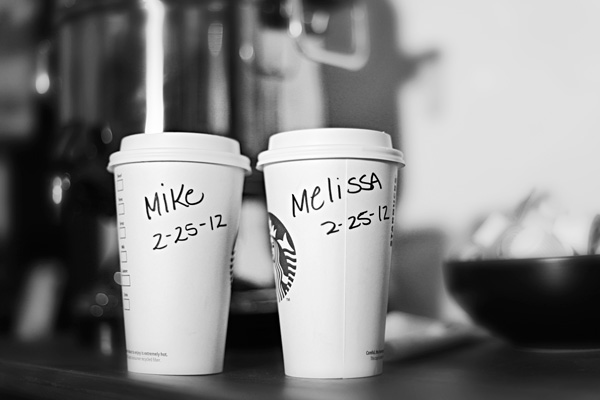 What are some of the challenges that you faced planning an intimate wedding? 
We wanted our wedding to be nice and elegant with a warm feeling. We wanted to share it with all our friends and family, but realized if we kept it small we could not have everyone. This wasn't our first rodeo, but we didn't want to downplay this wedding simply because we had one in the past. We found true love and that is something to be celebrated. We gave up the idea of best man and maid of honor and thought it would be more intimate to just have our kids as the wedding party.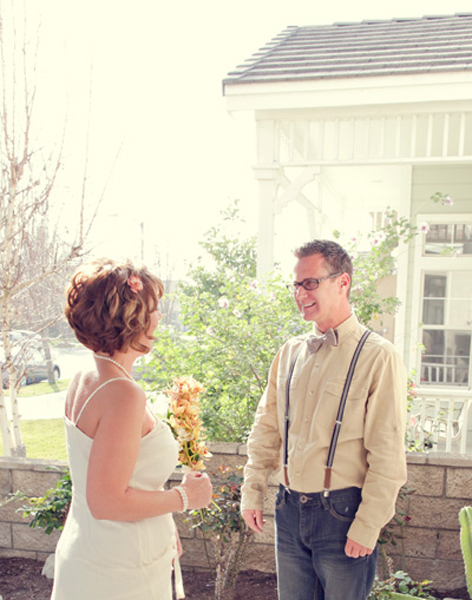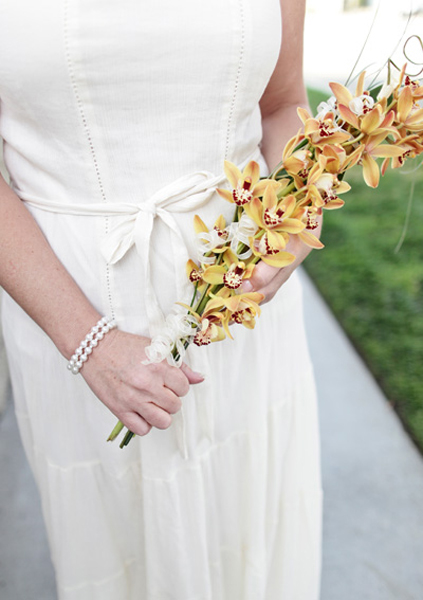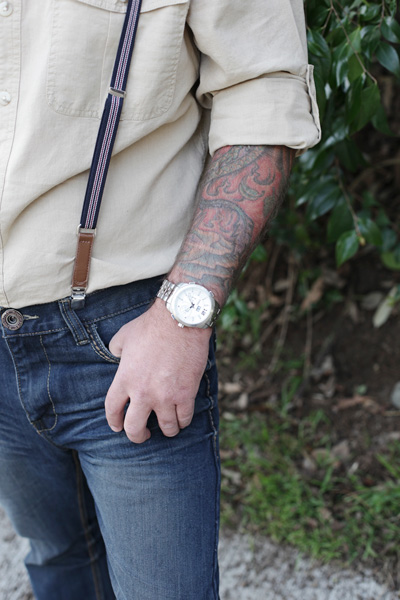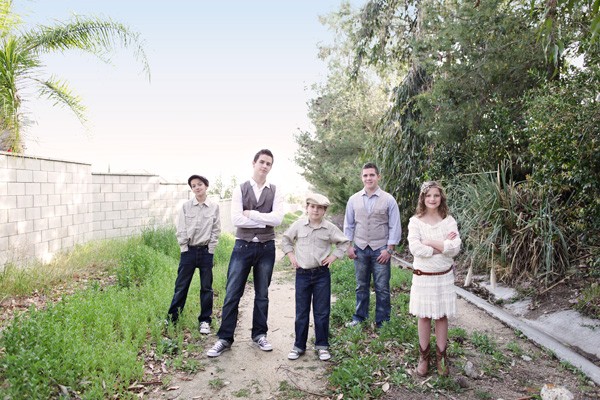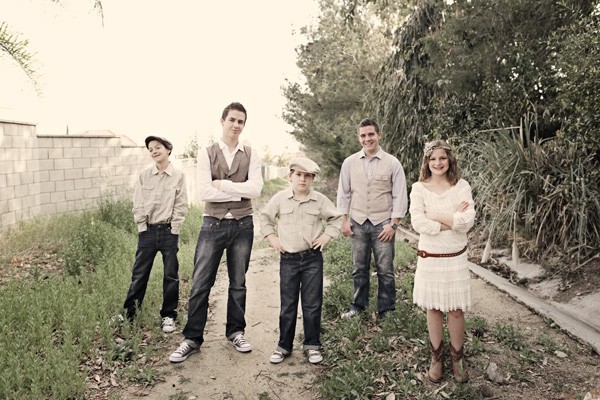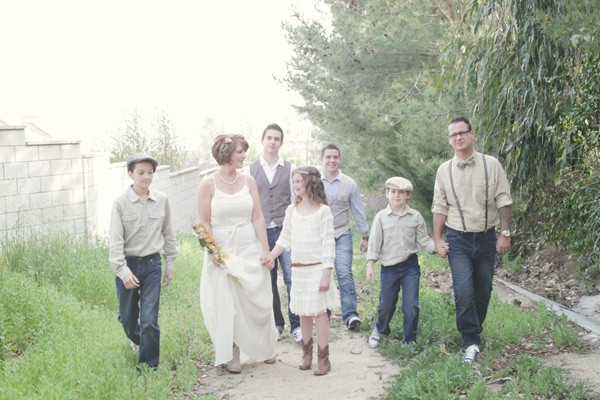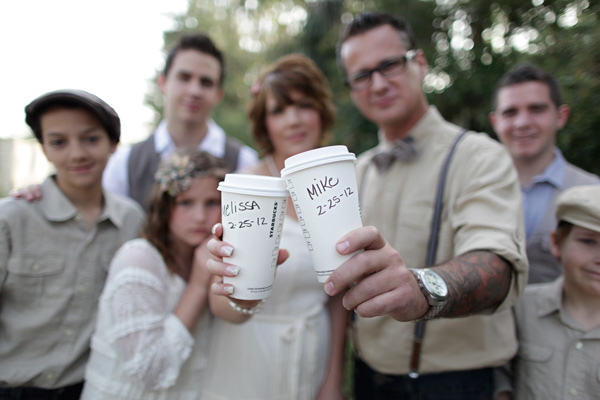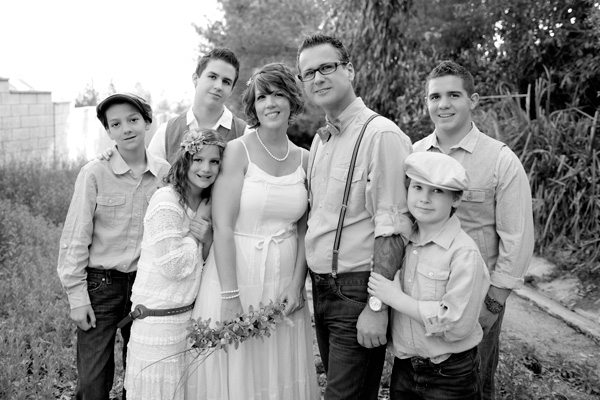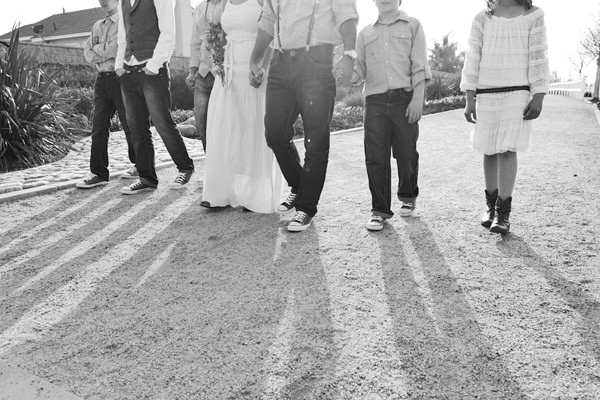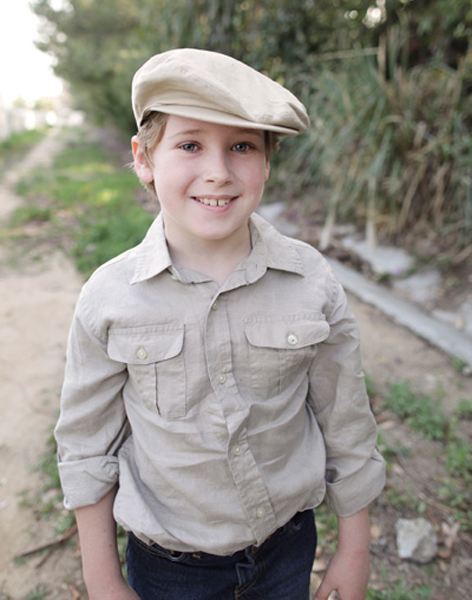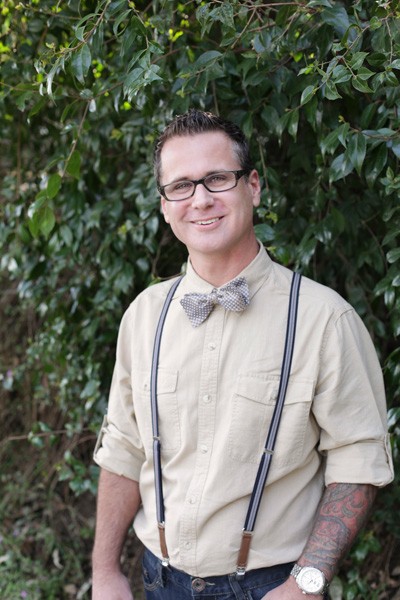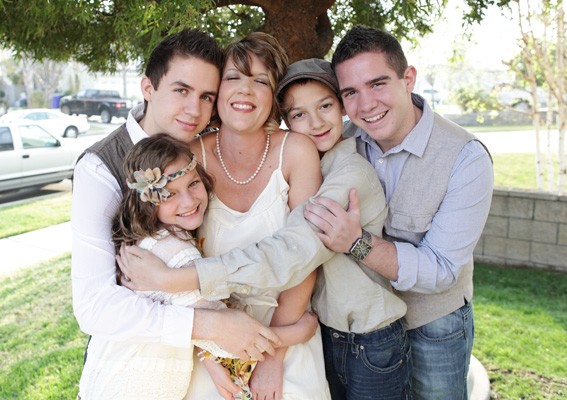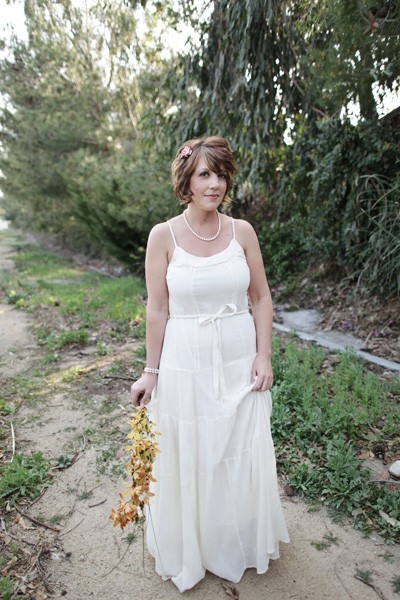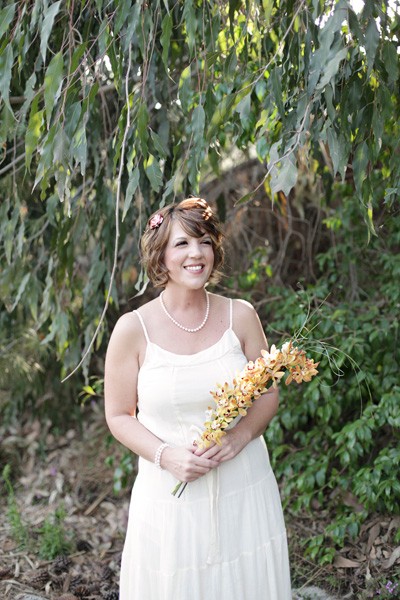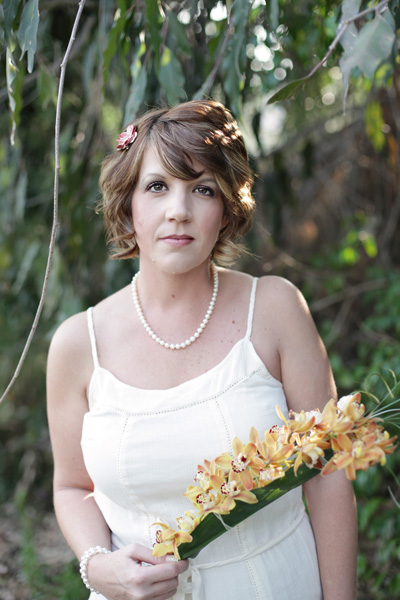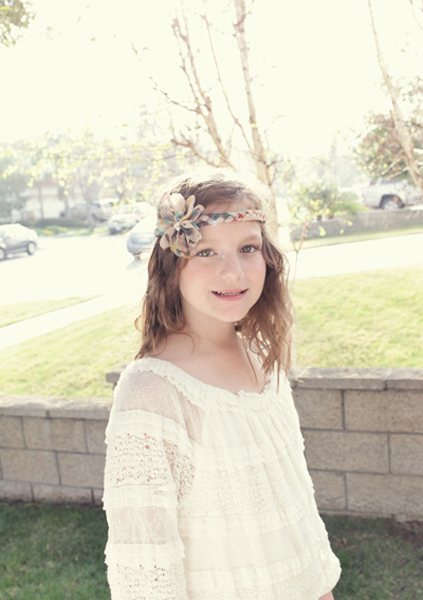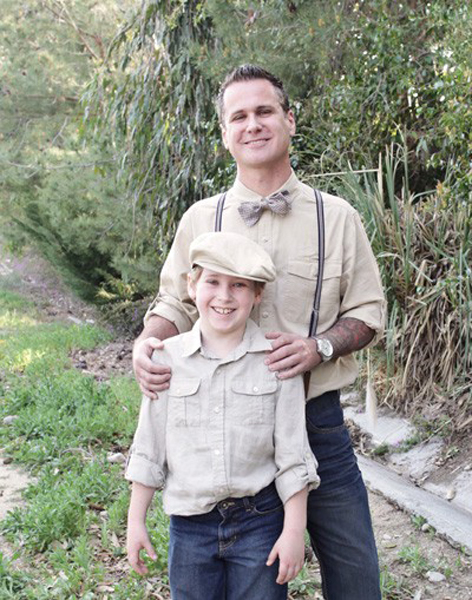 Was it difficult to pare down the guest list? 
It was because we didn't want to hurt feelings. We went with just family and a couple of close friends.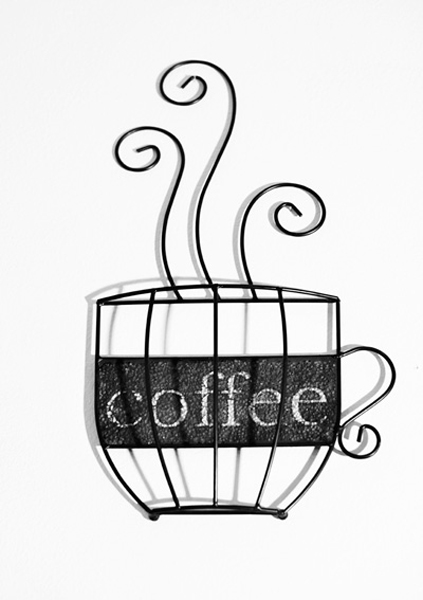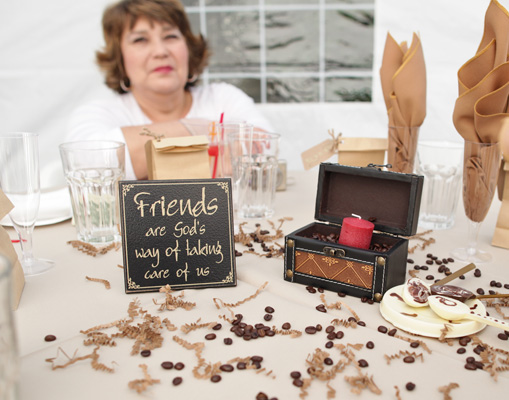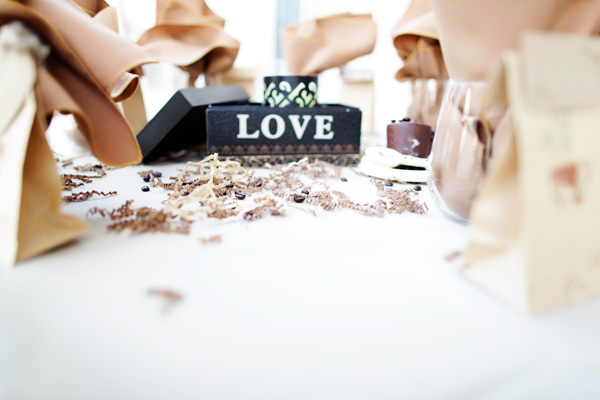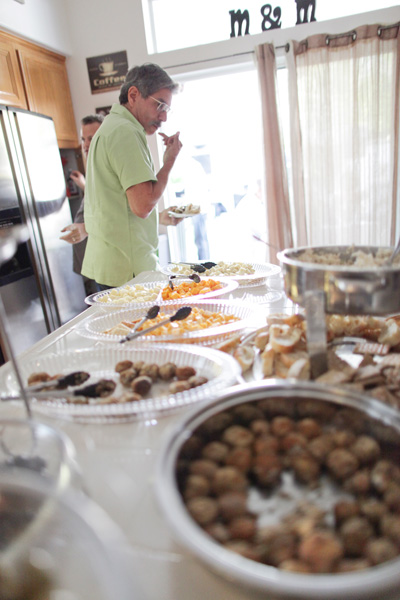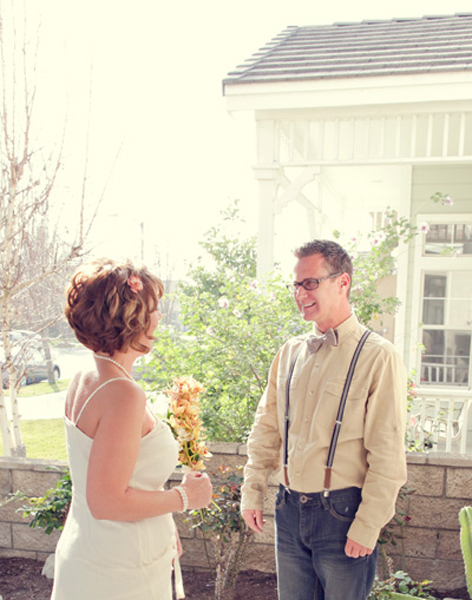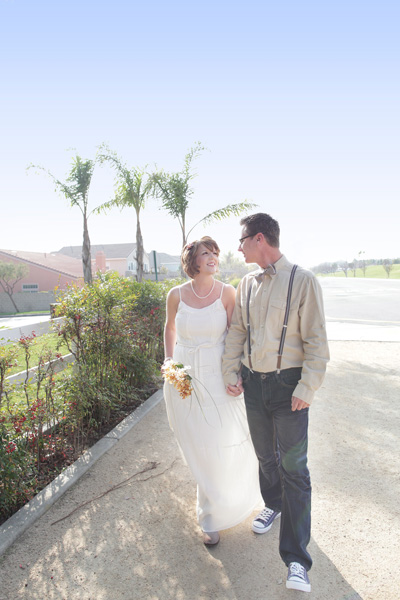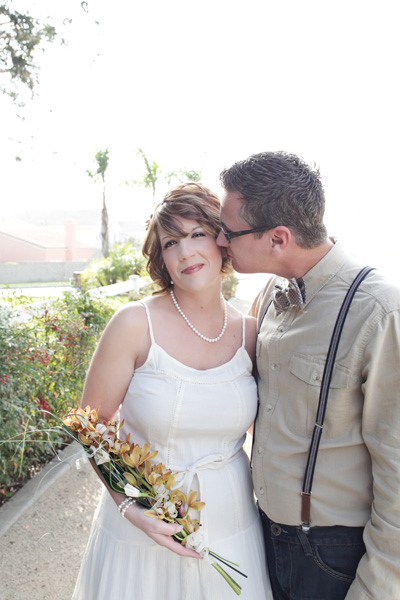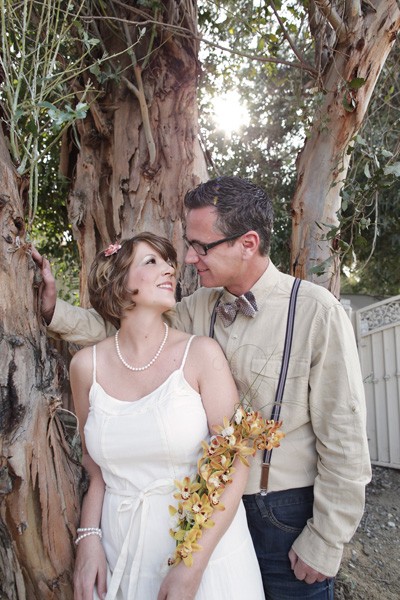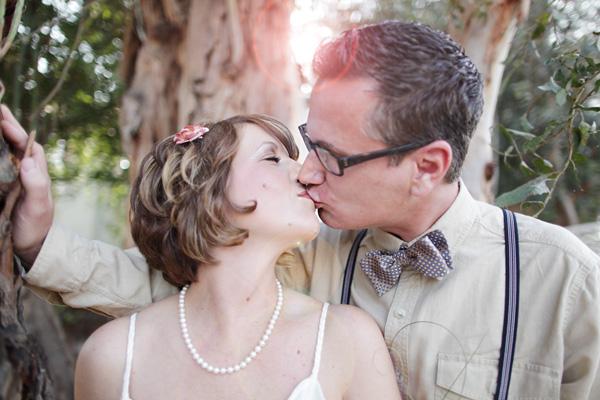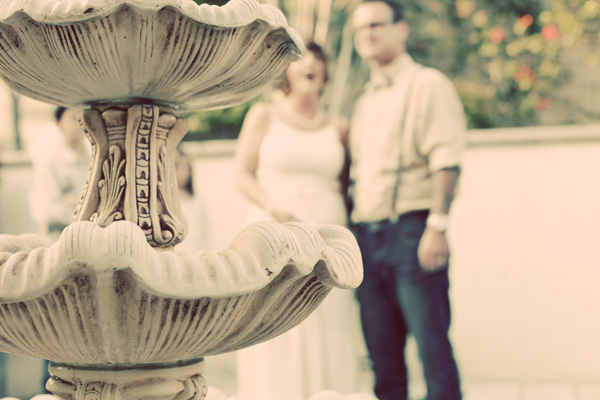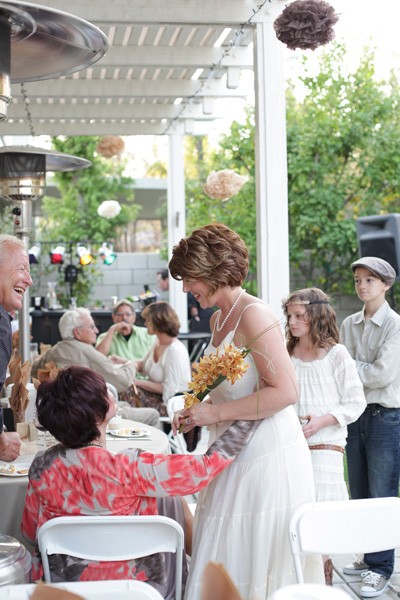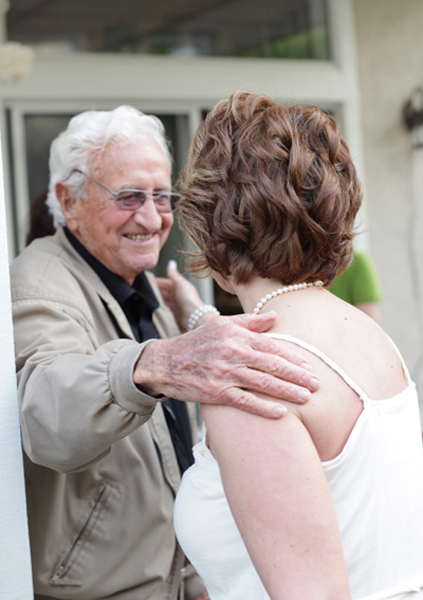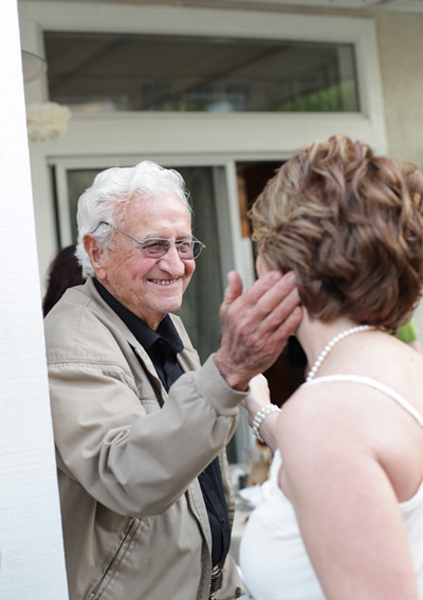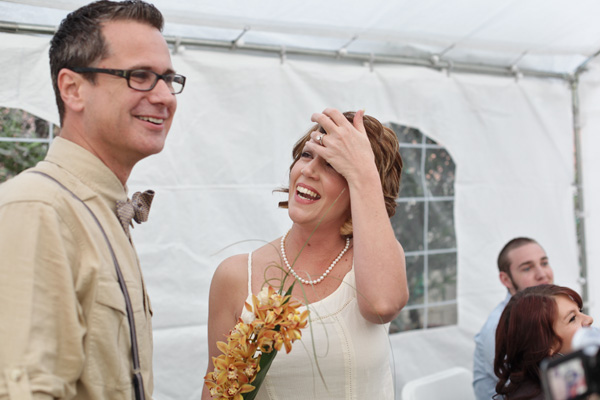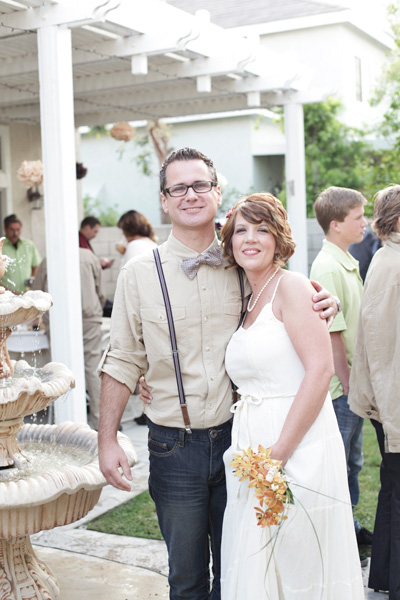 Did you have any 'issues' with the small guest list from friends and family? If so, how did you address them? 
Yes, some friends did want to come. We sent out an email and created a website so they can see our special day. Some were disappointed, but understanding. It's hard when you have a group of friends from a church because if you invite one couple then you have to invite them all, so we didn't invite any to remedy that.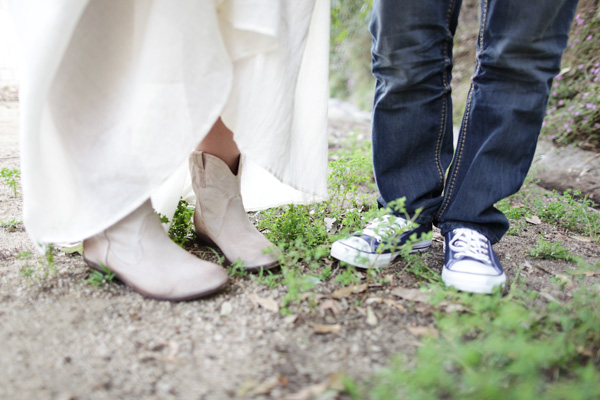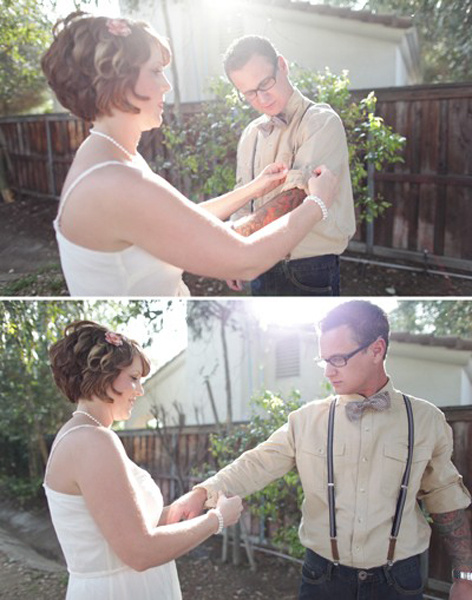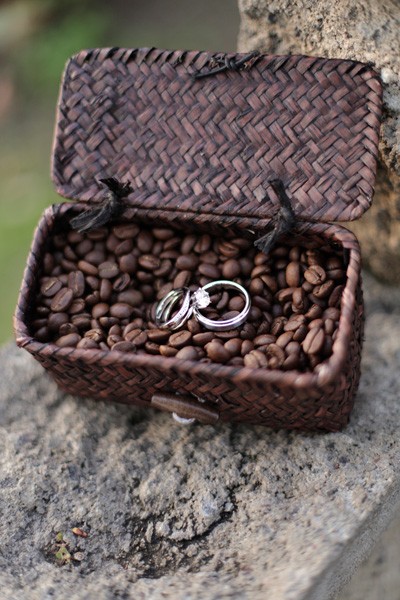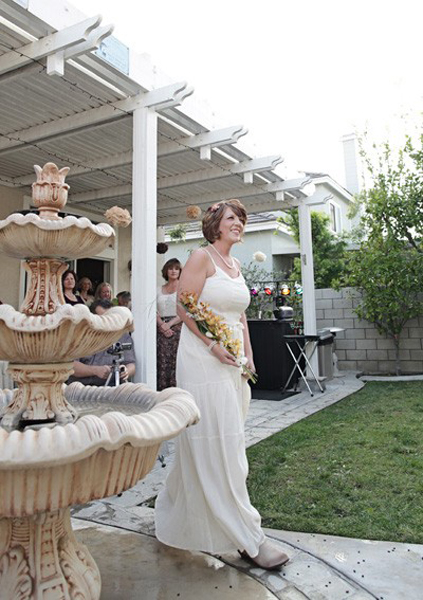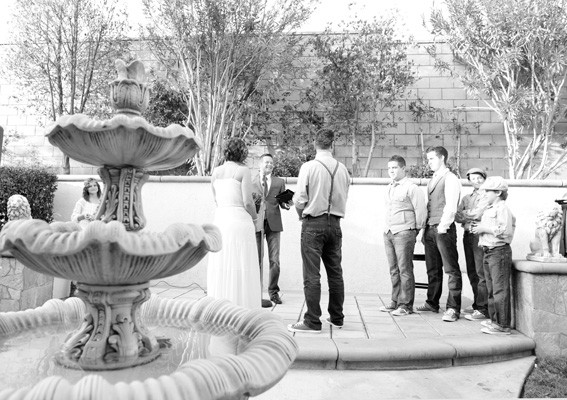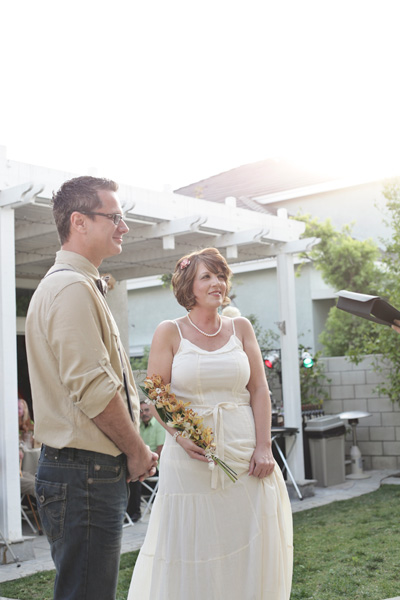 What were the highlights of the ceremony? 
We wrote our own vows and it was so romantic. I loved walking out to Bubbly (Colbie Calait) instead of traditional music. We also had our best friend marry us who happens to be a pastor. It was just perfect and lovely! My daughter threw coffee beans vs. petals and Mike's son carried the rings in a small box filled with coffee beans. We went with a casual dress theme, very fun and coordinated.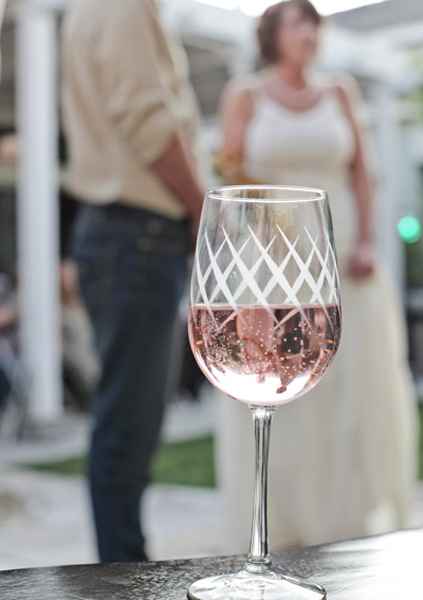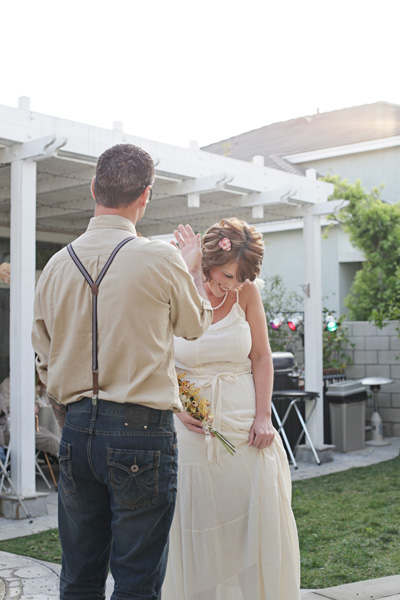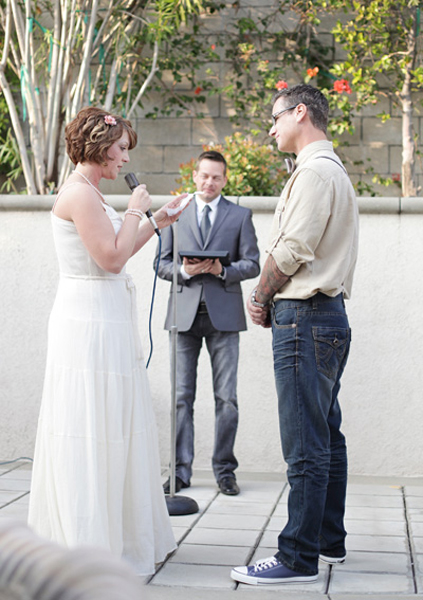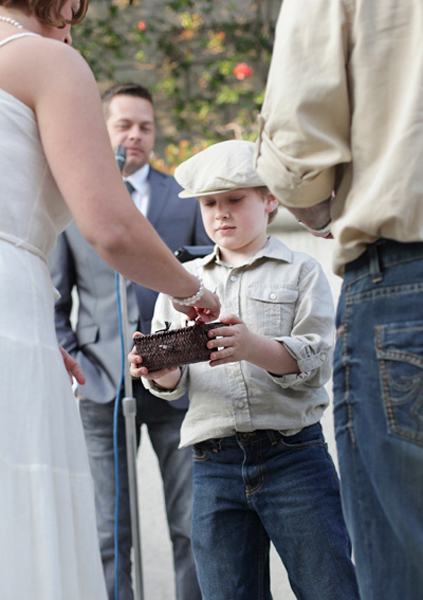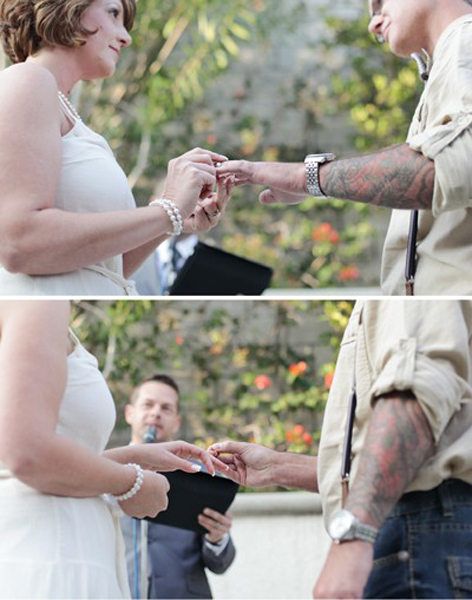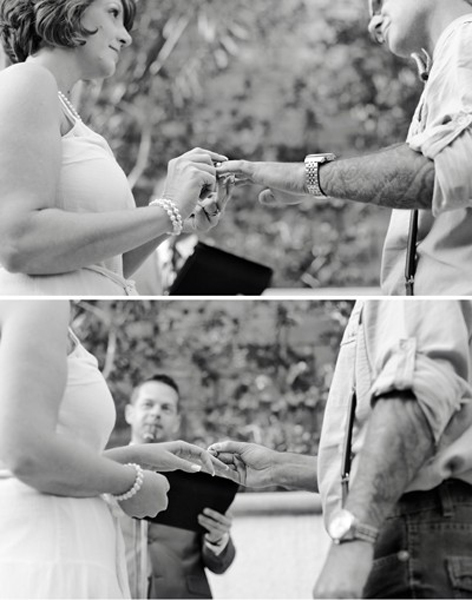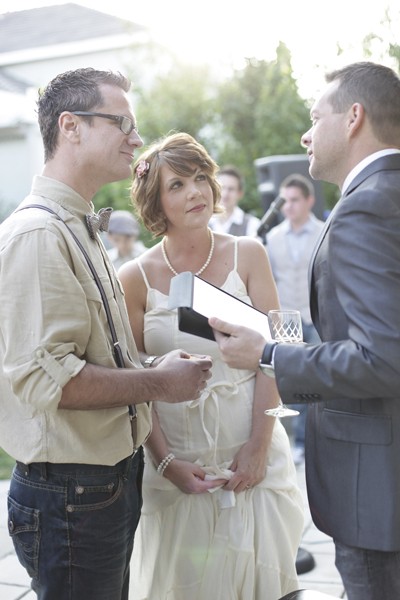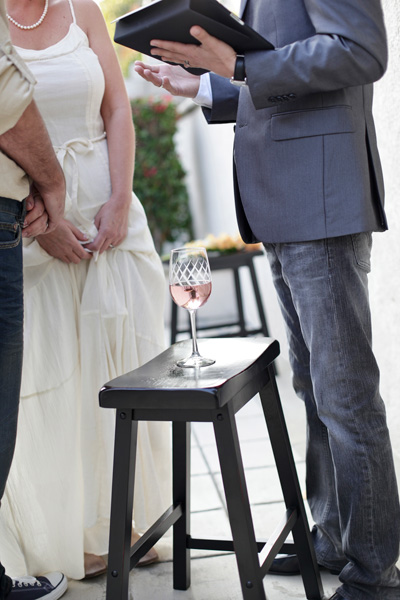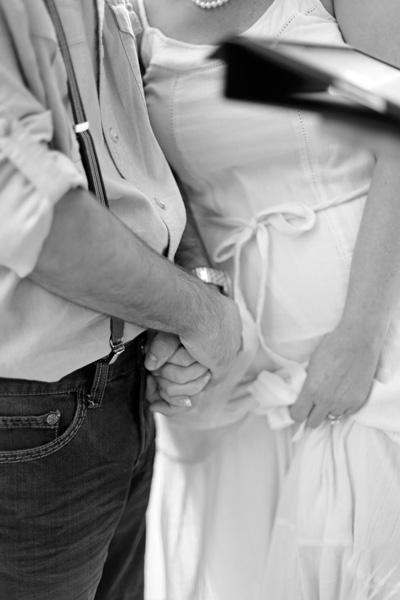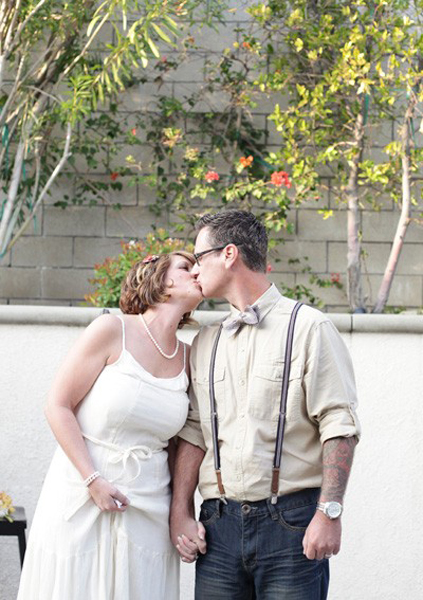 What were the highlights of the reception? 
Wow. The dancing, the open bar, the food!!! Everything! We started with a slow dance and broke out into a fast song, which was pretty funny! I have to say my mother's toast was probably the highlight! The bartender said it was by far the best he has ever heard!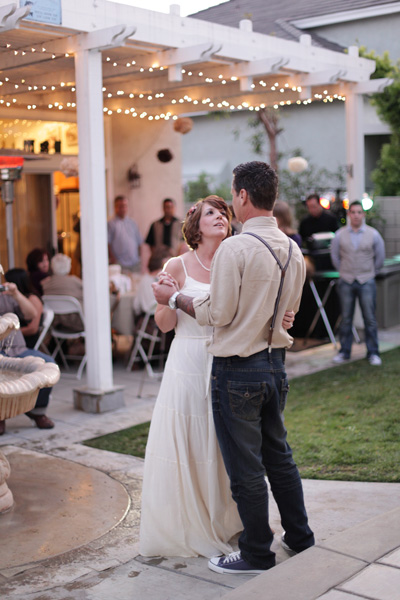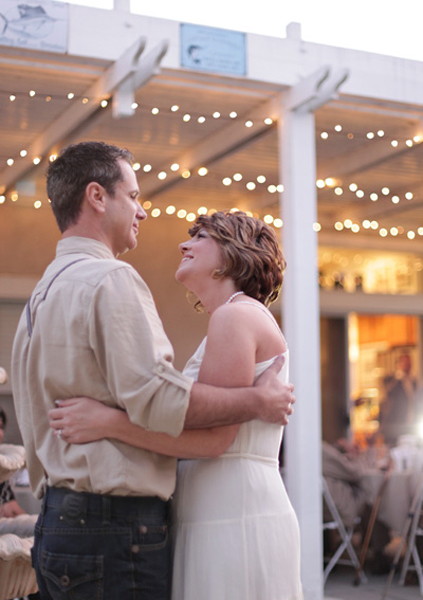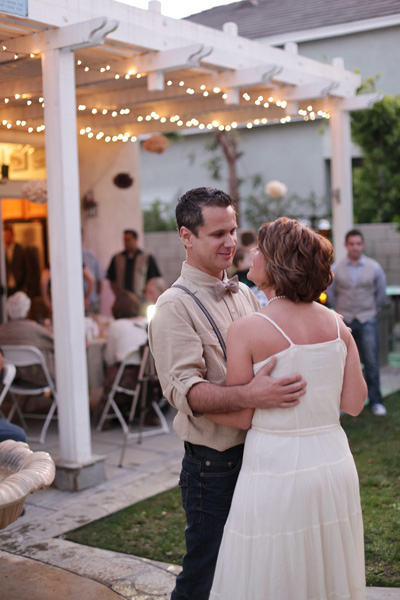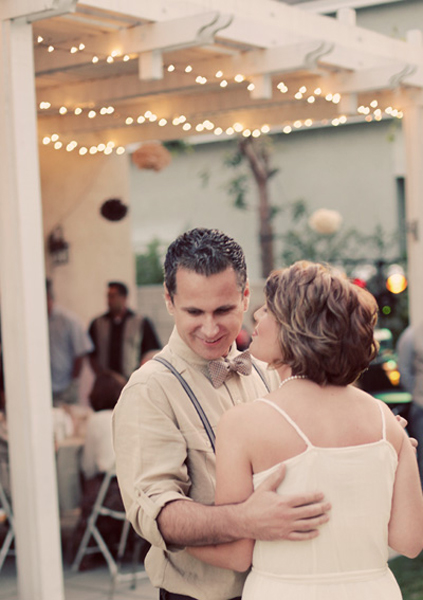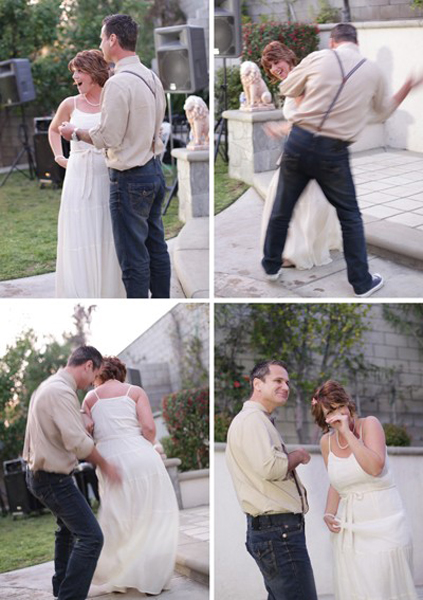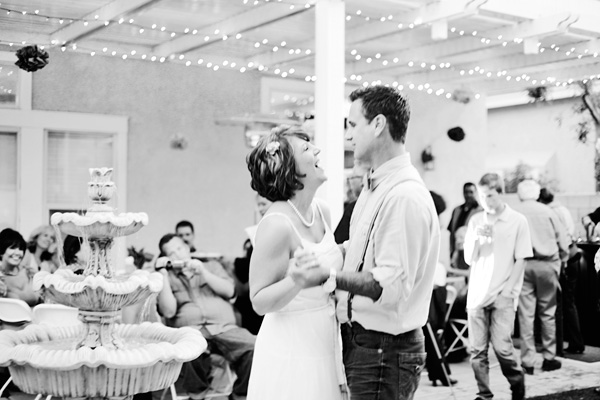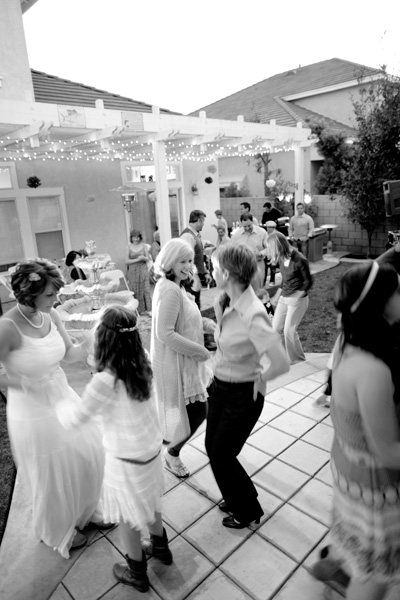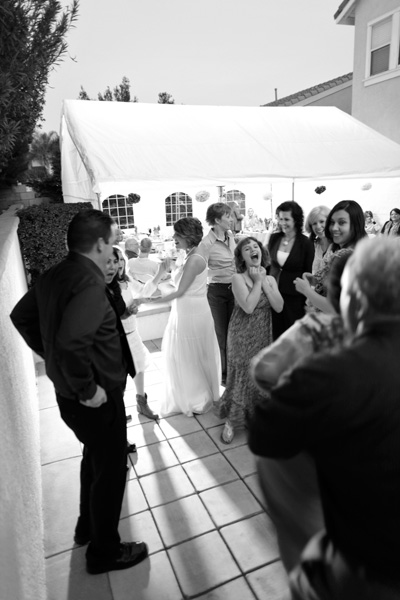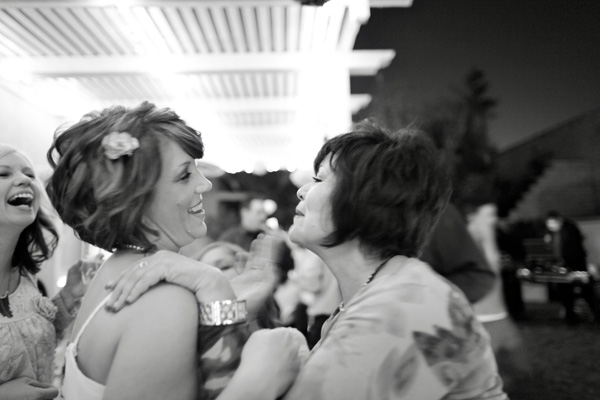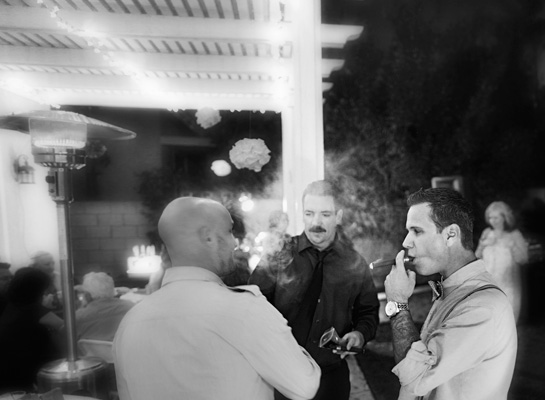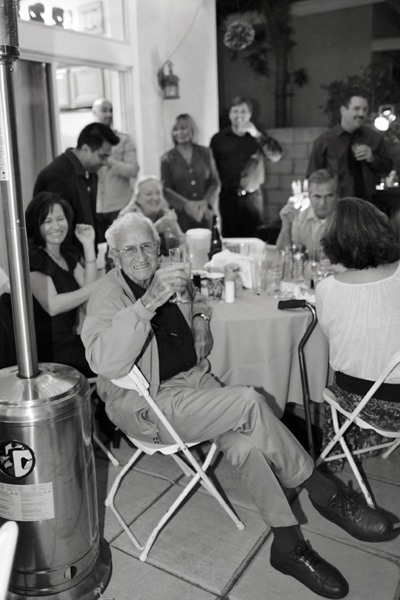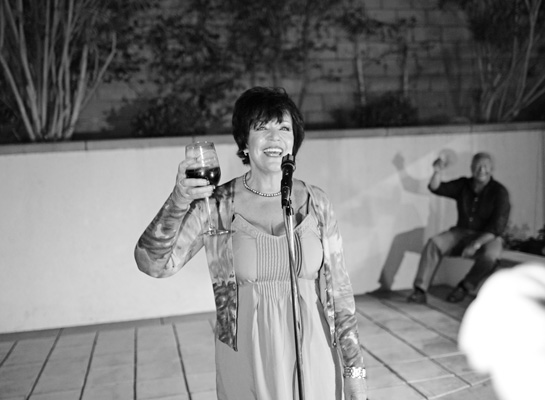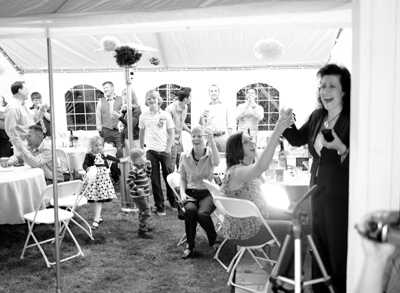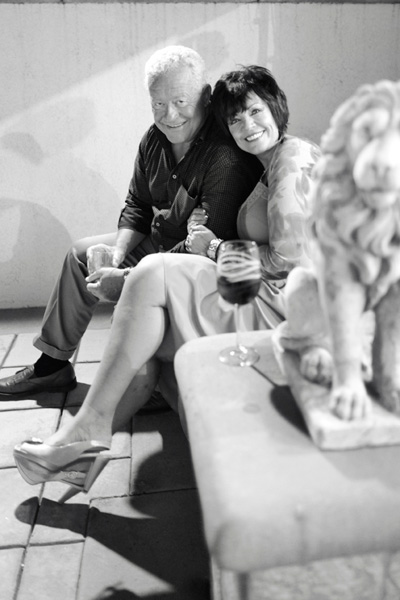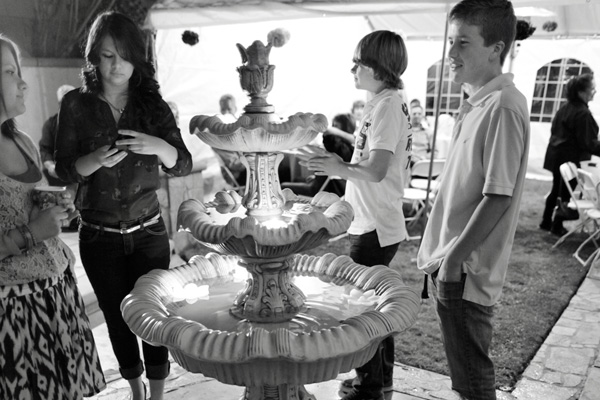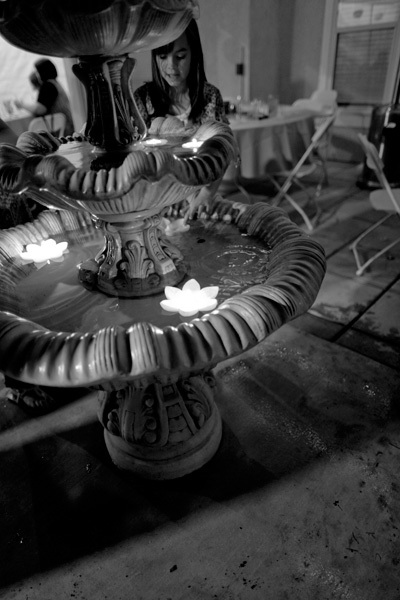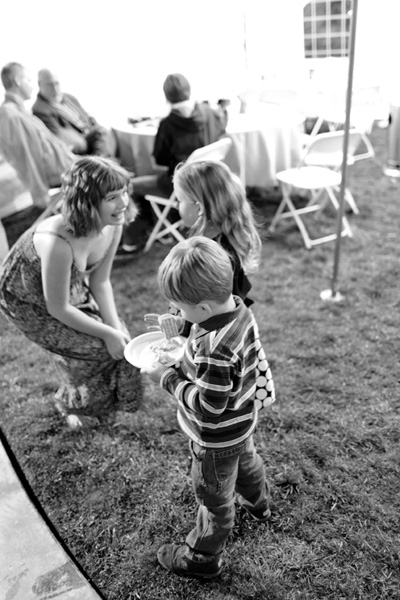 What was the best thing about having an intimate wedding? 
Being ourselves and enjoying the moment! It was nice not putting on a production and sharing our love and commitment in a fun way with our children, family and friends. It was relaxing and went with our "enjoy a cup of coffee" personalities.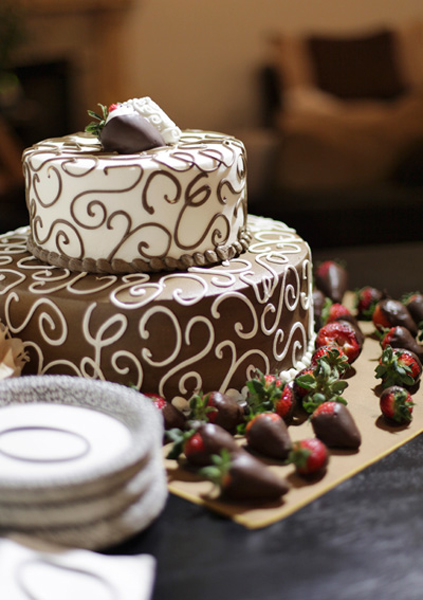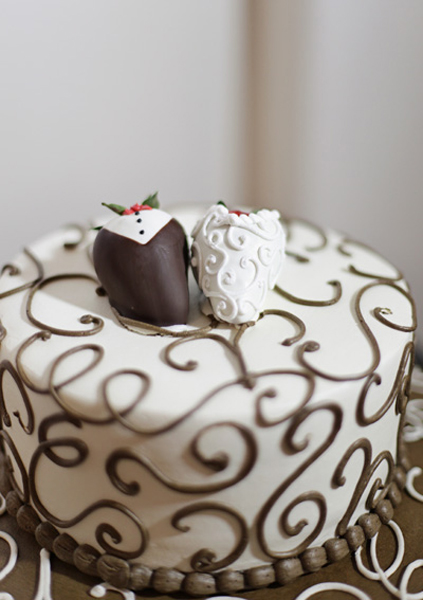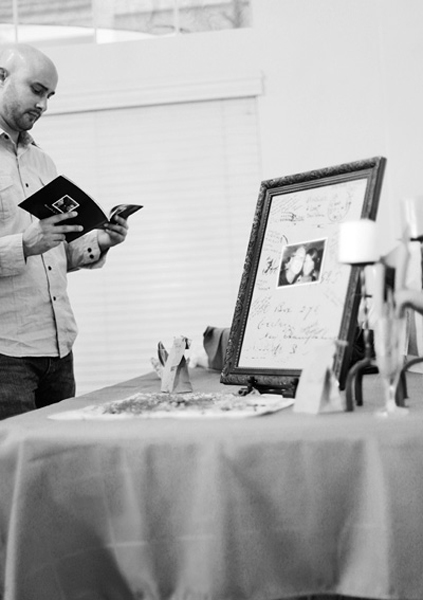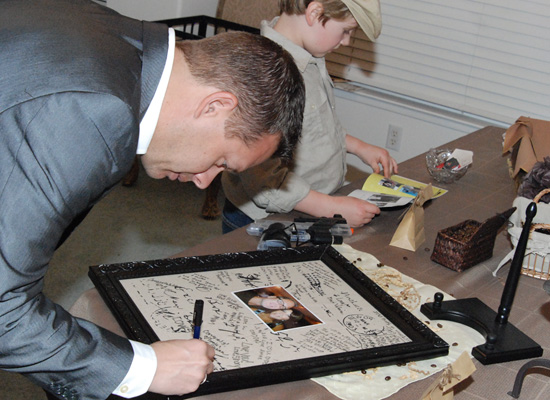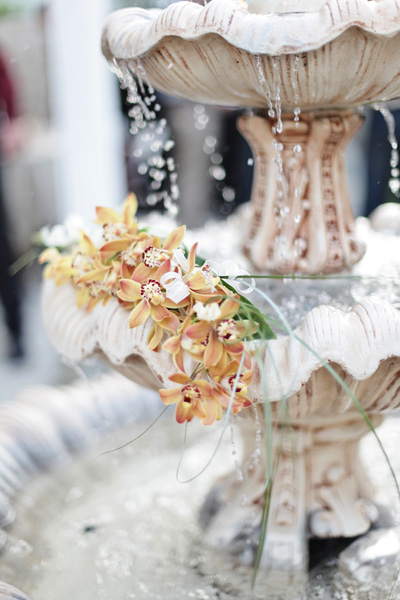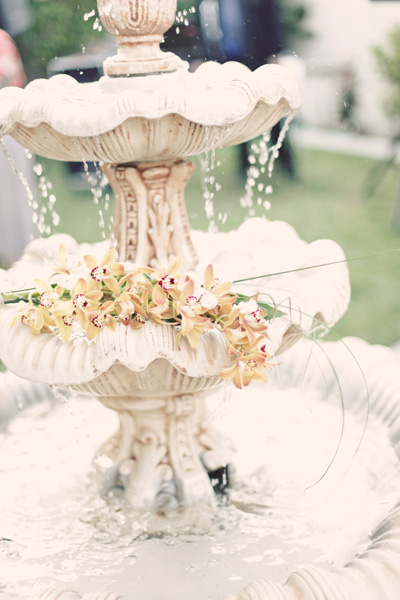 What advice do you have for couples who are considering an intimate wedding? 
I would say it was the best decision ever. The nice thing about having it at home and small is the decorations you purchase can be used in your home for years to come and a reminder of the special day that took place right there. I can look out my back window and begin to giggle with memories. The lights we bought for the back yard we can enjoy year round. I filled my hutch with the table centerpieces because they go with the theme of our home and we sprinkled coffee beans in the hutch, it's so very special. Be creative and find something that brought you together. With us it happened to be coffee, but whatever it is, it makes who you are and fits your personality and that makes for a very special day. I would recommend getting a bartender and caterer and dj, someone that can coordinate so that you can enjoy the moment. And of course a wonderful photographer to capture the memories!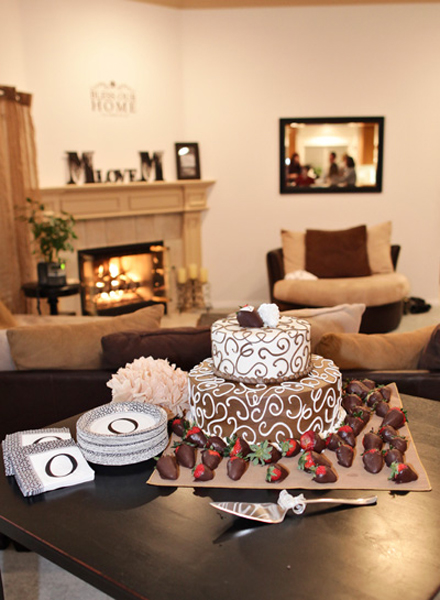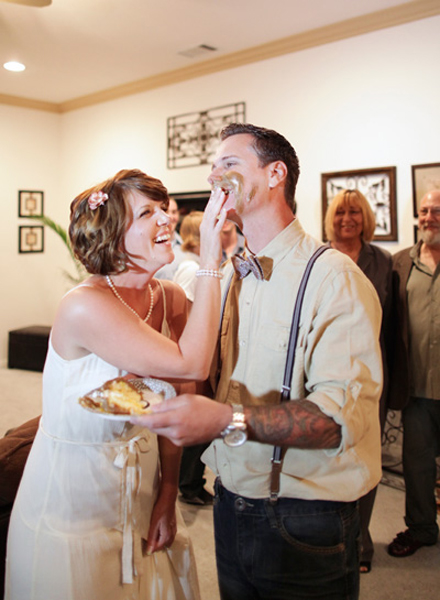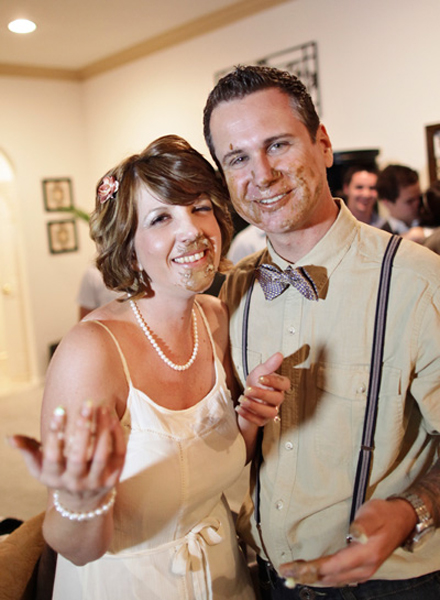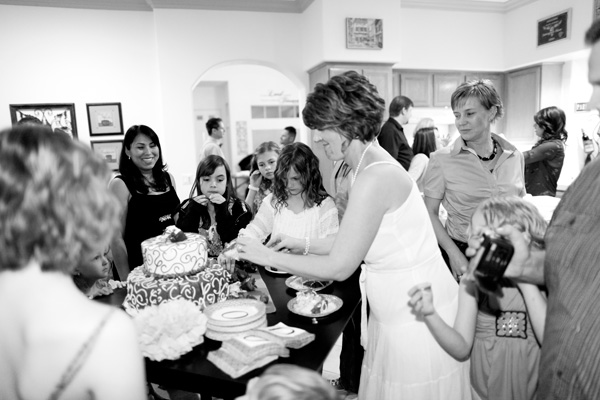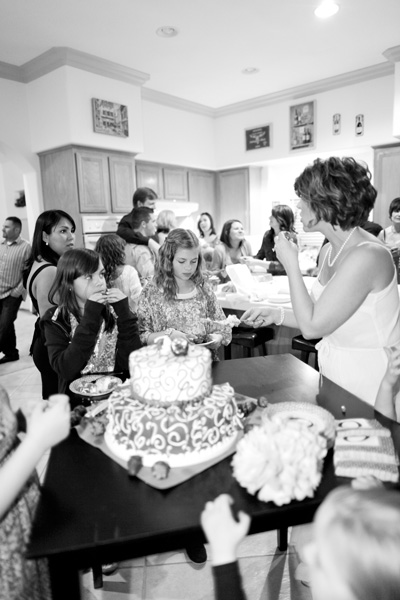 Vendors:
Caterer: Flo's Catering in Diamond Bar, CA
Bartender: Martini Express in Rancho Cucamonga, CA
Cake: Ontario Bakery
DJ: Kenneth Hidgens
Photographer: Traci Giles Photography