Sarah and Travis added so many special, sentimental touches to their dazzling 70-guest ranch wedding including: the 1929 Ford Model getaway car that belonged to Sarah's grandpa; the family heirloom quilts used as reception decor; the veil made by Sarah's mother; the brooch on Sarah's bouquet that belonged to her grandmother. Just about everything in their DIY wedding had a sentimental attachment – or was lovingly handmade.
"In the eleven months of planning our wedding we spent countless hours … searching through thrift stores all over the state, rummaging through neighbors and family member's houses, attending garage sales and swap meets just to find that perfect whatever it was that we needed. Anything we could not find, we made (which was almost everything I must say). I cannot thank my mom enough for her tireless efforts to make my dreams come true. She spent hours in front of a sewing machine," says Sarah.
Thanks to photographer Sarah Kathleen for sharing this amazing intimate wedding! You can check out the couple's engagement photos here.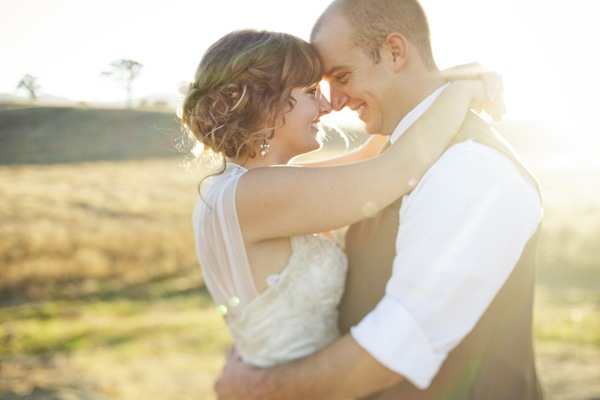 Sarah, 24 & Travis, 24
Santa Margarita Ranch, Santa Margarita CA
Wedding Date: October 16, 2011
Number of Guests: 70
Wedding Cost: Our original hope was to keep it under $10,000, but we splurged on catering and location putting us at just under $15,000.
Wedding Ceremony Location: The garden at SMR
Wedding Reception Location: The amazing barn at SMR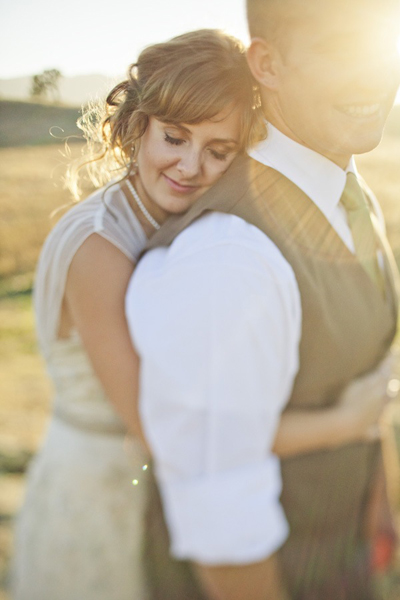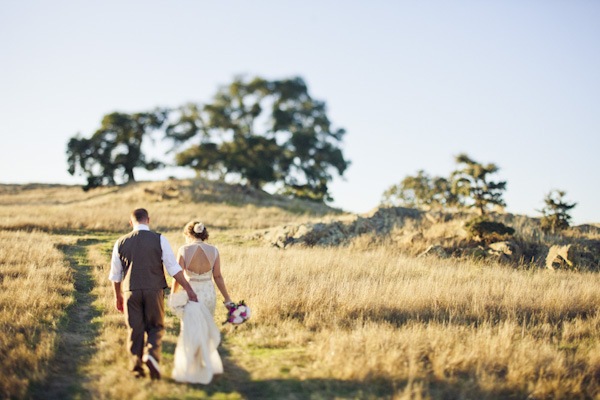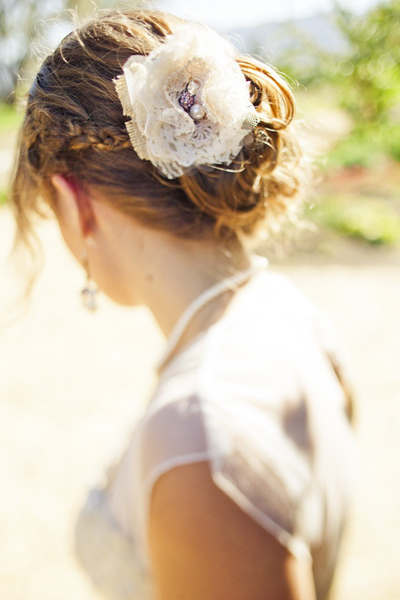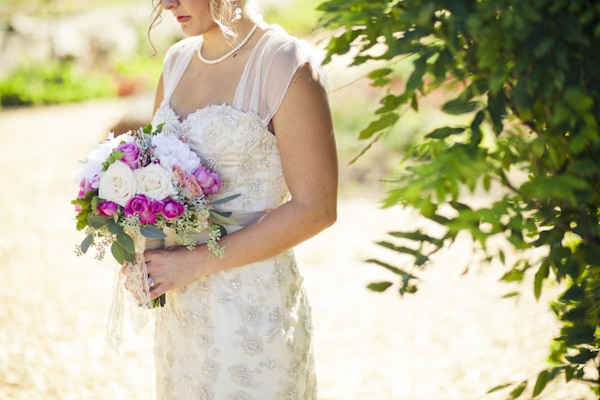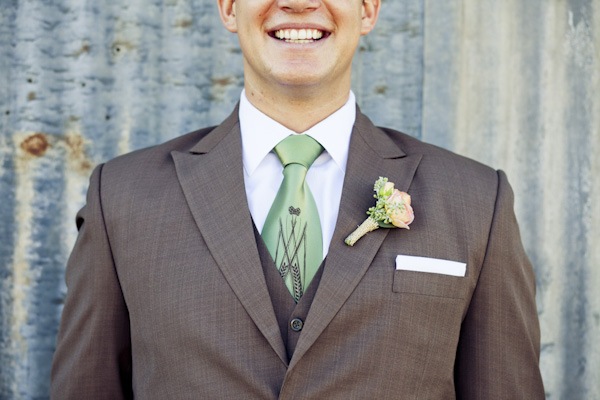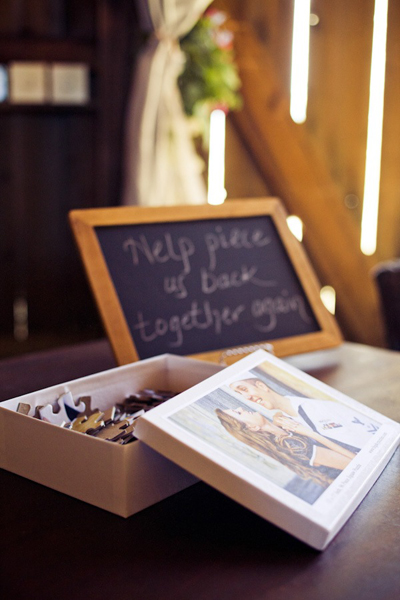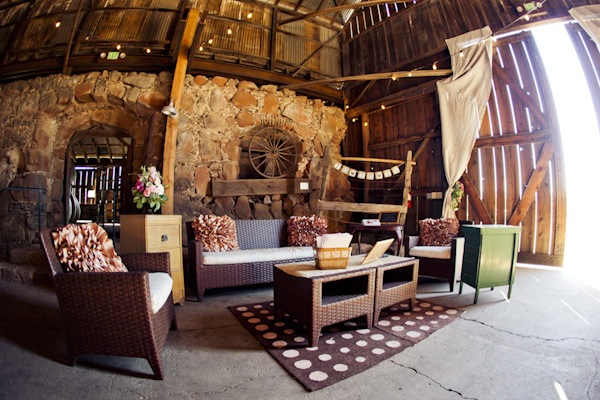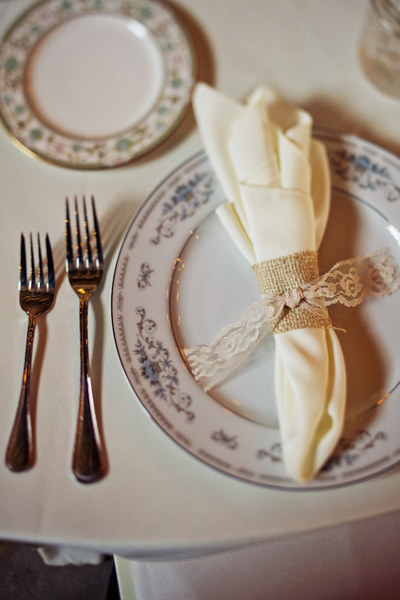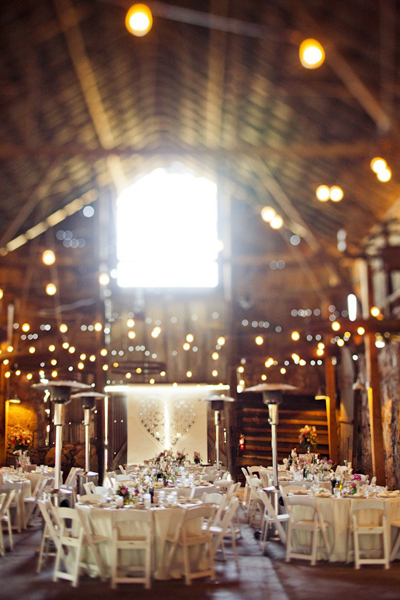 Why did you have an intimate wedding?
We imagined our wedding to be about fifty guests or less. Travis and I are both pretty shy people and we just couldn't imagine 100 plus people watching us the entire night. What we really wanted was for our wedding to feel like a family reunion type of event, where we knew every face in the crowd or we were meeting new relatives for the first time.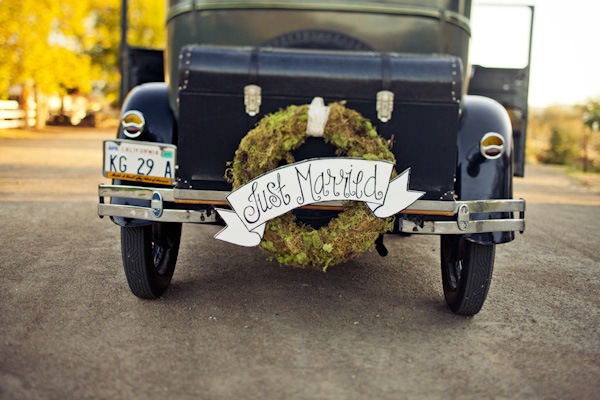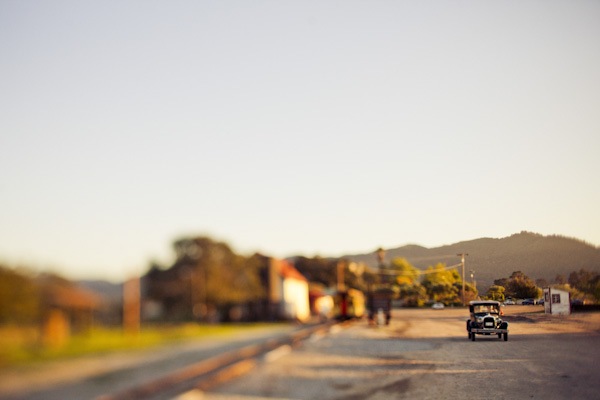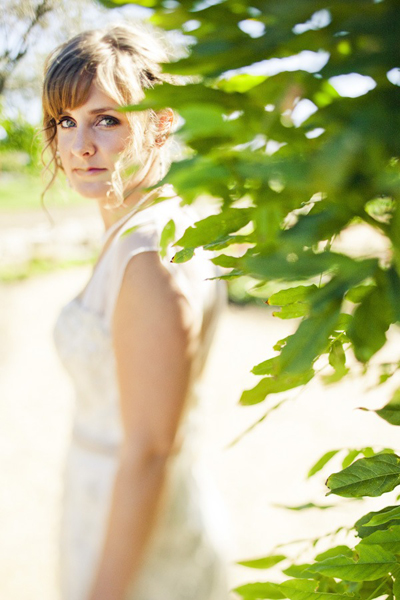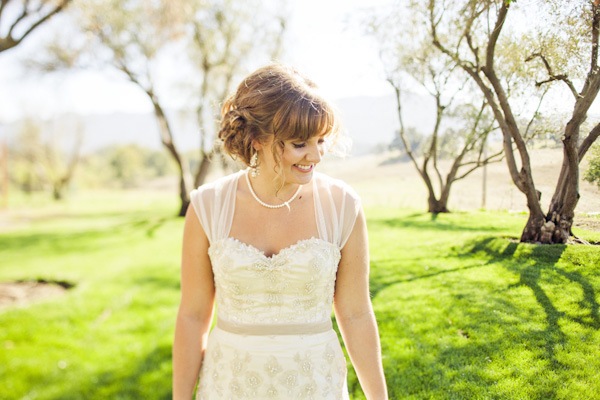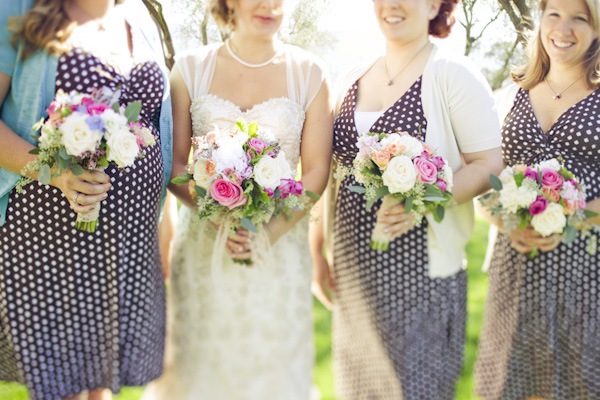 What are some of the challenges that you faced planning an intimate wedding?
One challenge was finding just the right wedding venue for our guest count. Many small wedding venues in our area can only accommodate up to 50 guests. We ended up choosing SMR for its charm and true representation of the beautiful California we grew up in, despite its enormous size. The next challenge was creating the homey feel we wanted without getting lost in all the space, which we think we accomplished.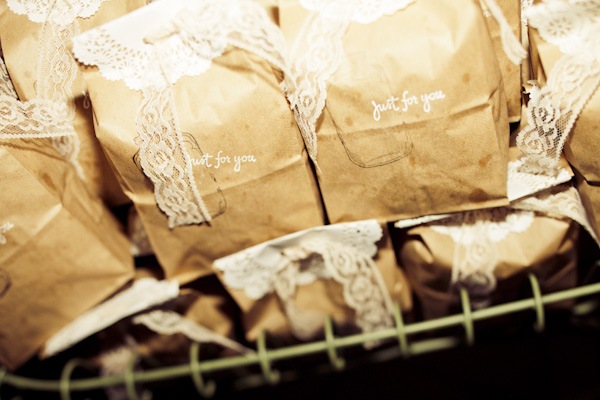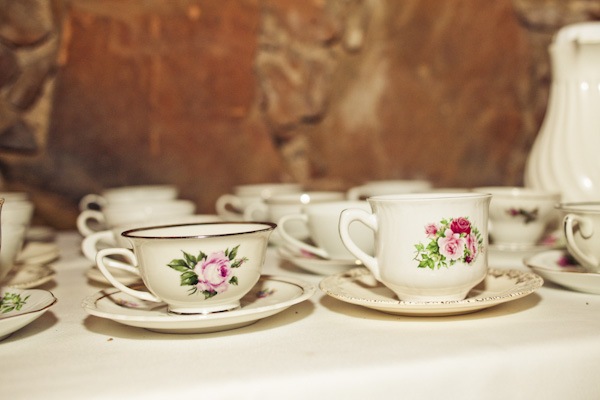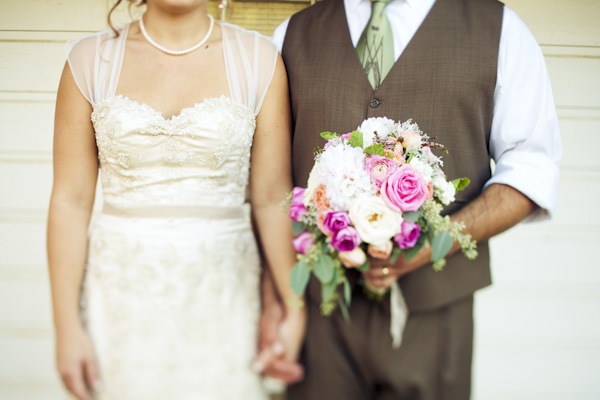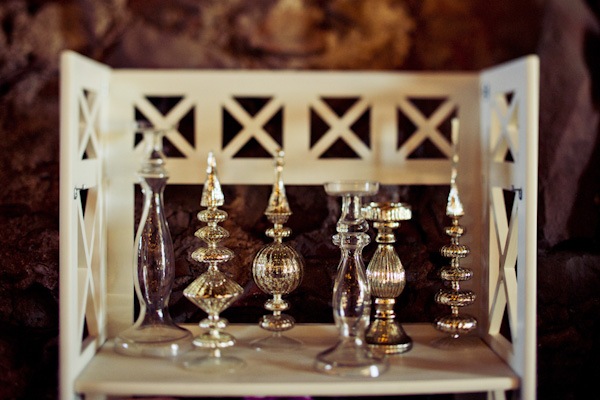 Was it difficult to pare down the guest list?
As we talked to our families, we realized that our desired number of guests was a little low according to our parents' hopes for the guest list. We read up on a lot of etiquette guidelines from several different sources. In the end we went with a system of immediate and extended family first, followed by long time family friends, and our close and immediate circle of friends. We considered how many memories we had growing up with these people in our lives. If they had in some way help to shape us in becoming the people we are today, we wanted them to share in the joy of our wedding day.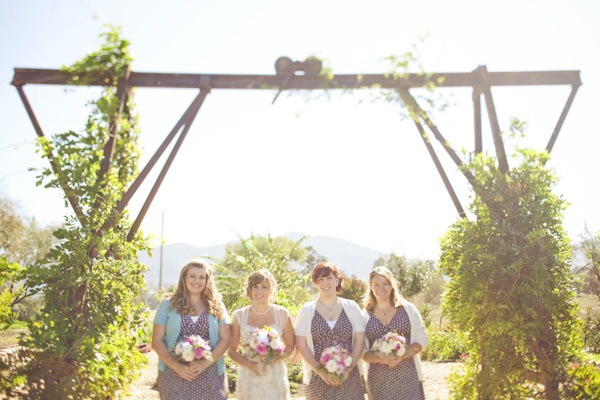 Did you have any 'issues' with the small guest list from friends and family? If so, how did you address them?
We definitely encountered more than a few nudges and suggestive questions when it came to the issue of 'are we invited or not'. We dealt with this by simple telling the truth in an honest and polite way. We explained that we were having a small, mostly family wedding and that we wished it were possible to invite every person we knew, but it just wasn't.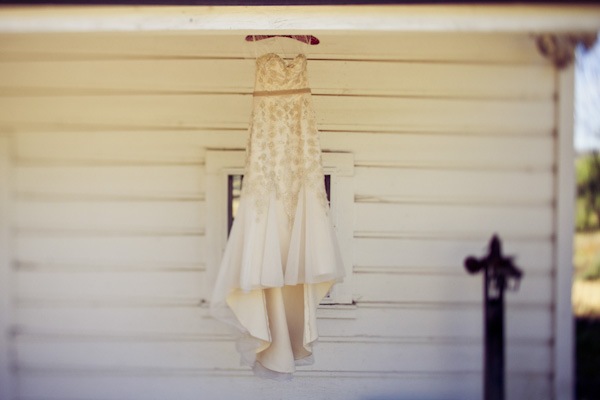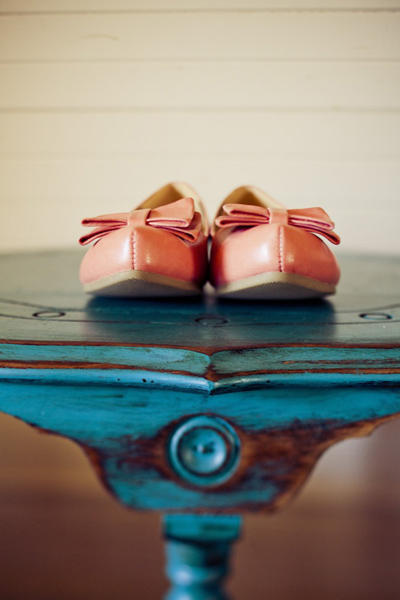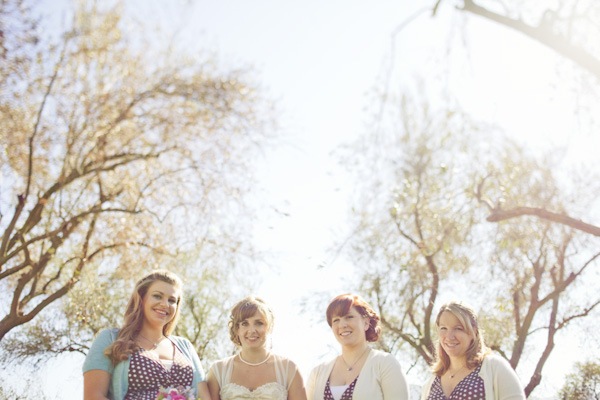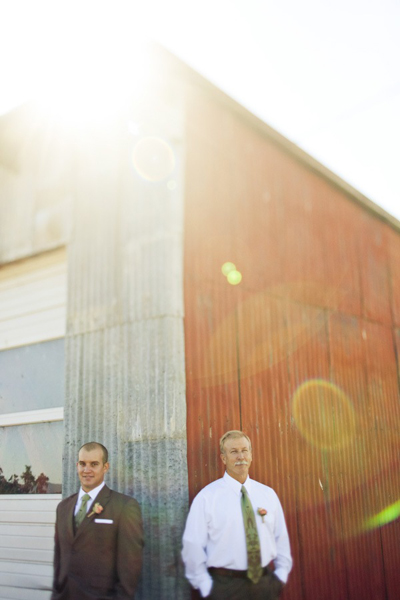 What were the highlights of the ceremony?
My favorite part of the ceremony was holding Travis' hand and looking over at him. His smile melts my heart and when he giggled and mouthed "I love you" it made my heart race. Second favorite moment was walking back down the aisle as man and wife – a euphoric feeling. We had the type of smiles that make your face hurt.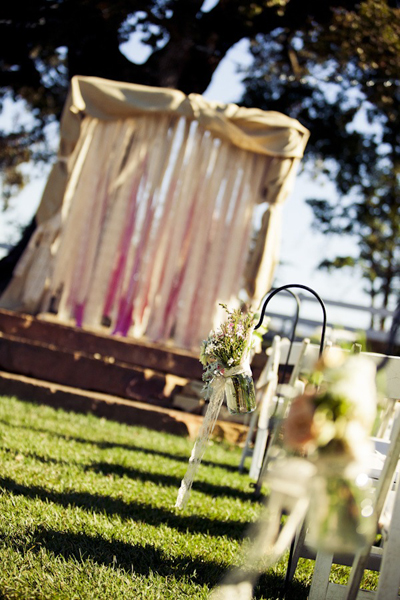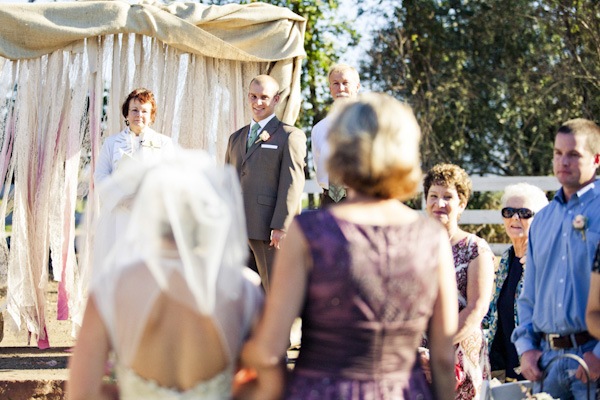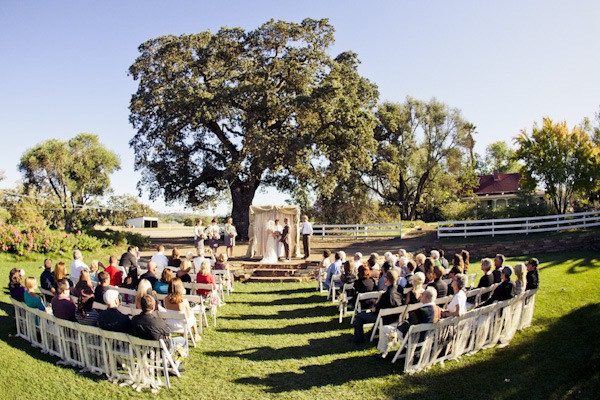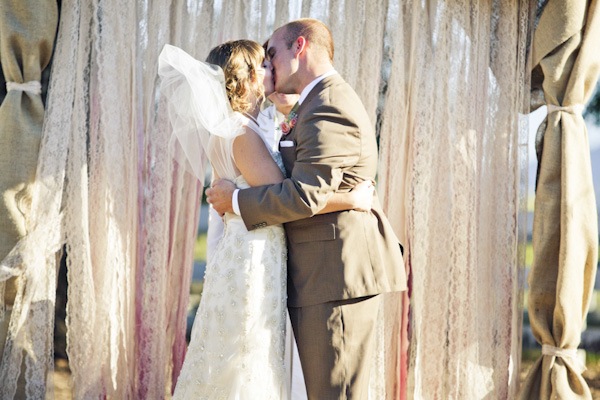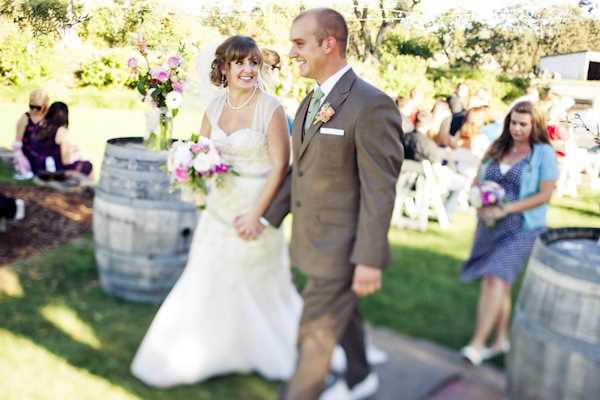 What were the highlights of the reception?
We really enjoyed getting silly in the photo booth with all our friends and family. It allowed for special time to talk with each person and let loose after all the craziness of planning. Another highlight was a spin off the traditional bouquet toss. Instead, we held a "who's been married the longest dance". The couple that won have been married 62 wonderful years! Our first dance was a highlight for me, my husband would not agree, but it was the first time we actually danced together. Last, but not least, the food! I still have guests tell me how much they enjoyed the food months after the wedding!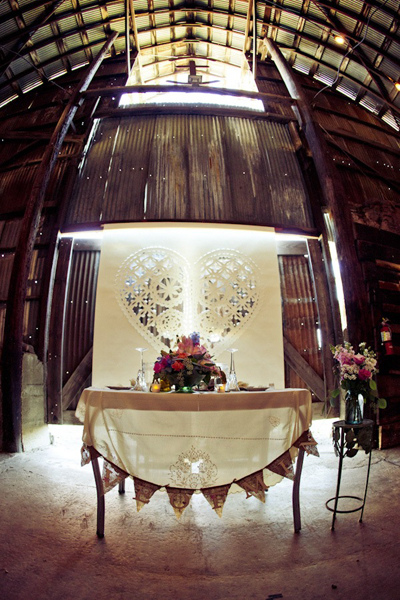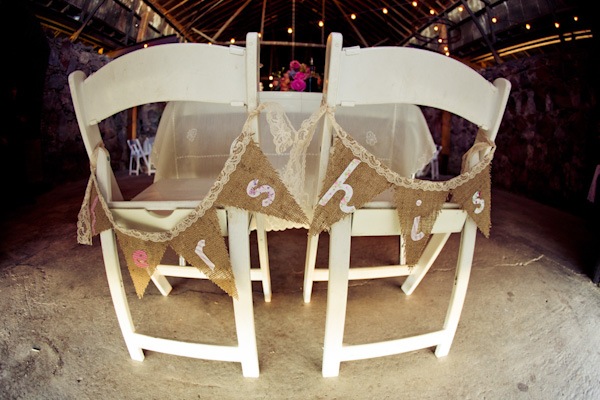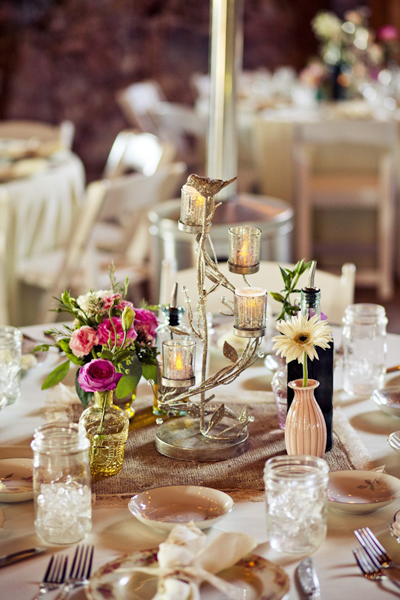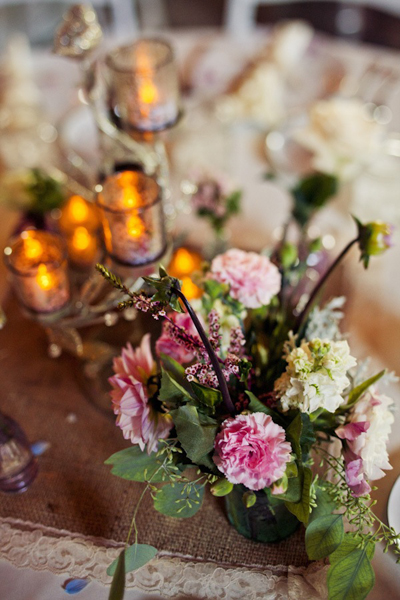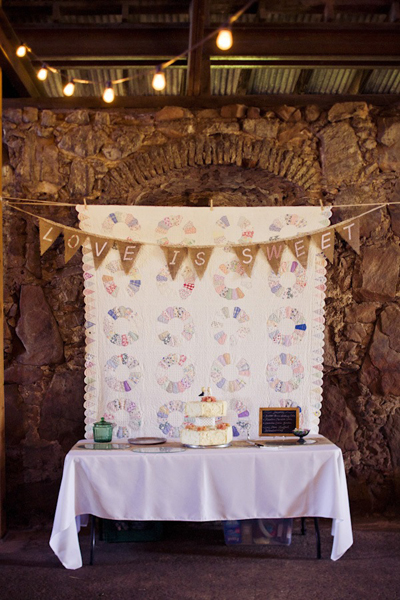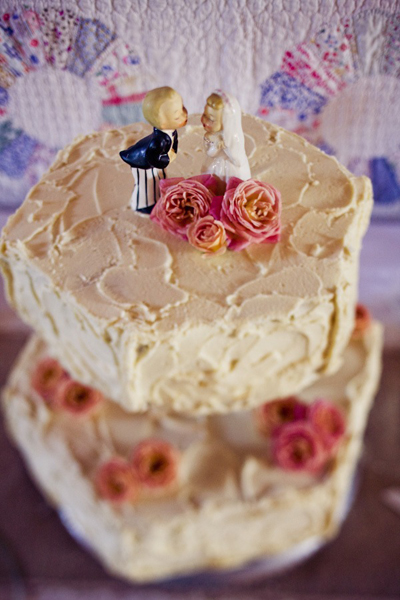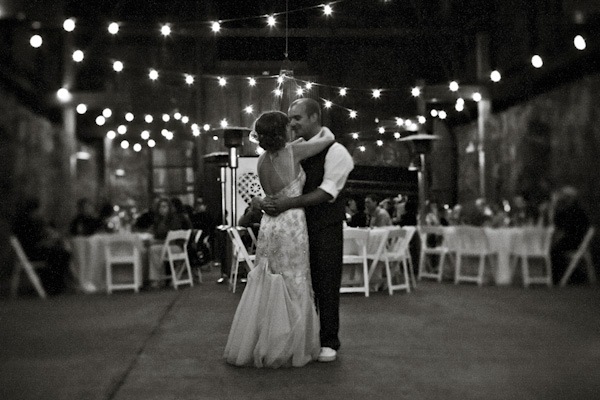 What was the best thing about having an intimate wedding?
We were able to actually talk to every single guest! I think this is one of the best things about having an intimate wedding because you invited these people there for a reason – to share your joy and wish you happiness. Talking with every guest let us express ourselves in those moments and that is a beautiful thing.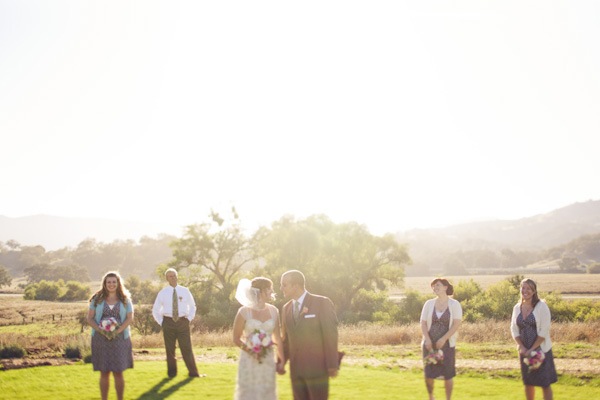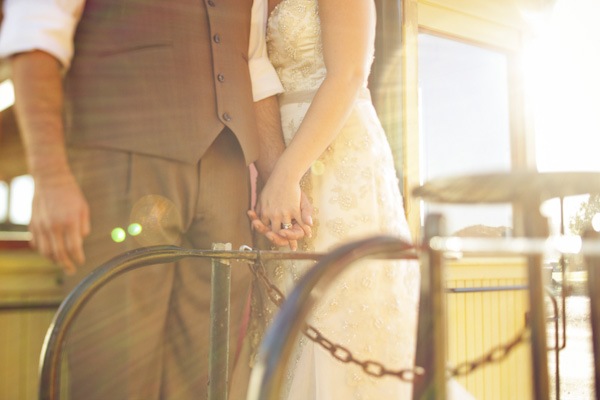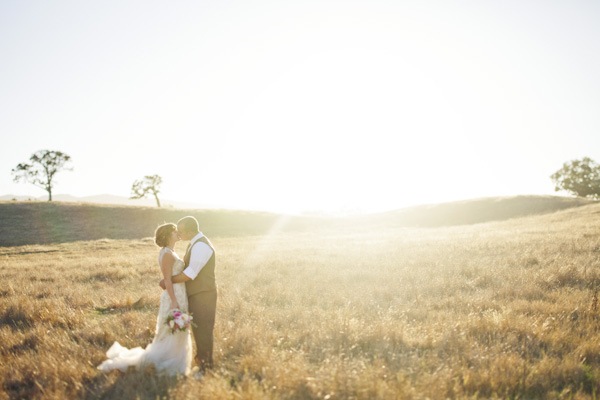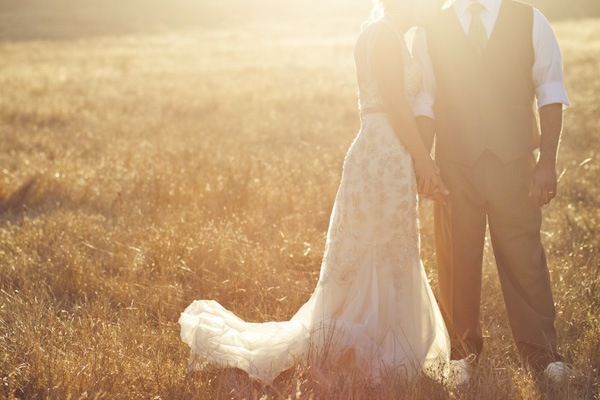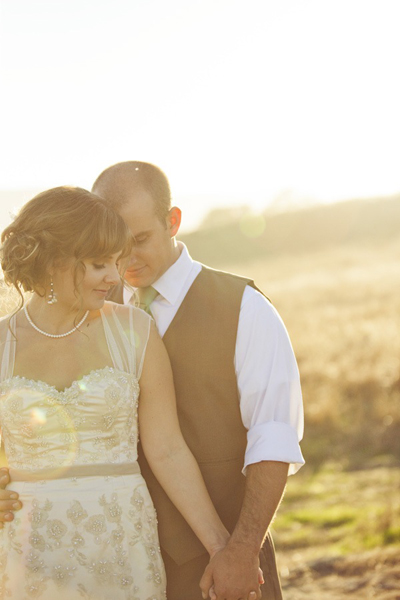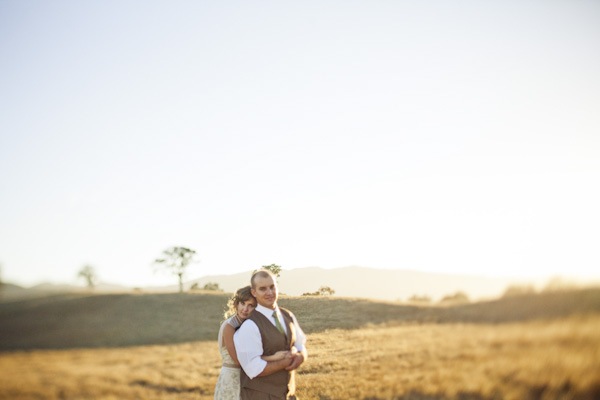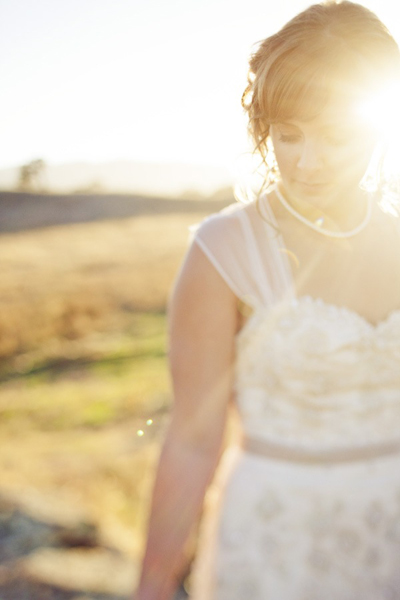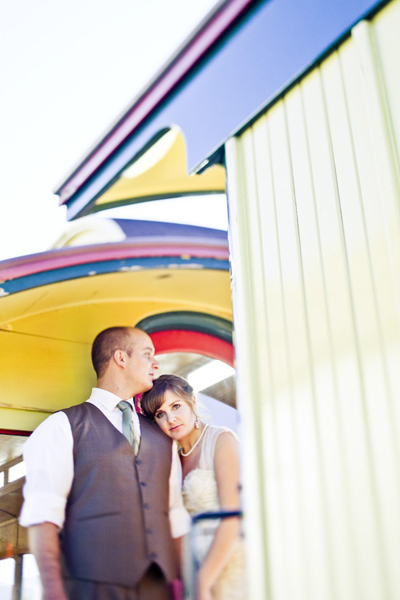 What advice do you have for couples who are considering an intimate wedding?
Have your celebration be a reflection of who you are as a couple. If you and your fiancé really want an intimate wedding, but family is suggesting otherwise, stick up for what you want. It is, after all, your wedding day. Also, from the mastermind brides perspective – delegate! I was very wrapped up in every detail because I wanted everything to be just the way I had envisioned it. In the end, it was beautiful, no matter the details that didn't work out. Most of all, you're married to your best friend, forever, and that's all you need.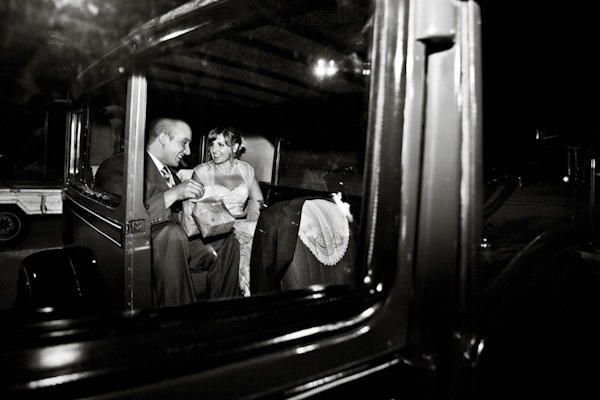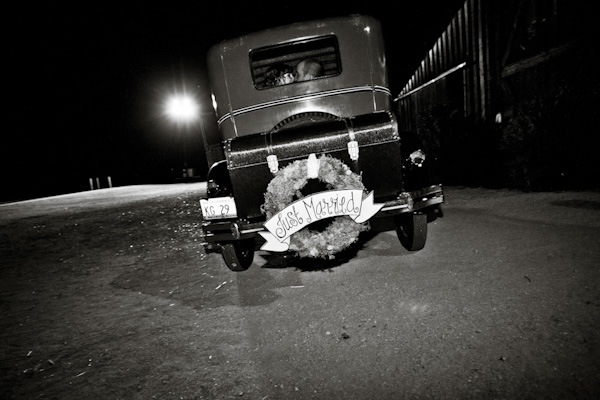 The Vendors:
Venue – Santa Margarita Ranch
Photographer – Sarah Kathleen
Coordinator – Love Me Simple
Caterer – Catering by Chef Charlie
DJ – Malik Miko Thorne
Dressmaker – Something Blue, Jennifer Blue
Baker – Artisan Cakes by Emily
Florist – Julie Haggie
Hair and Makeup – Lovely Chic Weddings
Rentals – All about Table Tops
Favors – Old West Kettle Corn
Invitations – event123, Etsy
Ties – Cyberoptix, Etsy
Guestbook Poster – DefineDesign11, Etsy
Sweetheart Table Banner – Lemonade Design Co., Etsy