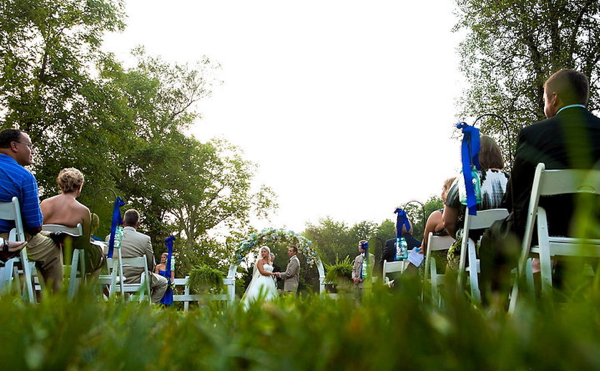 Shantel & Drew
Nashville, Tennessee
Wedding Date: July 29th, 2010
Number of guests: 57
Wedding Ceremony Location: Historic Cedarwood
Wedding Reception Location: Historic Cedarwood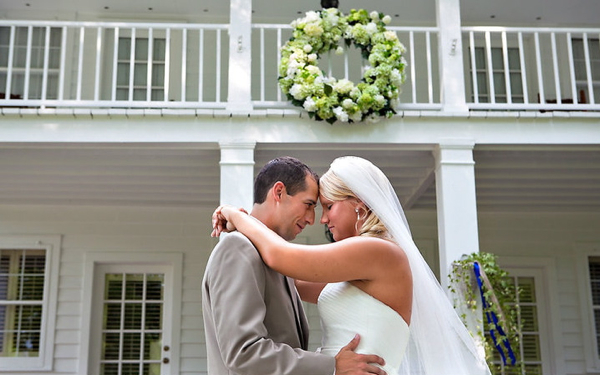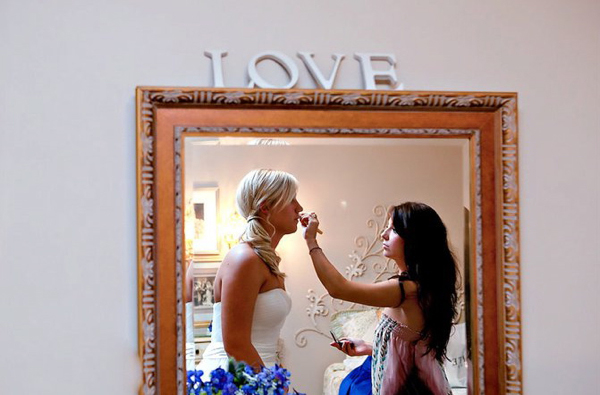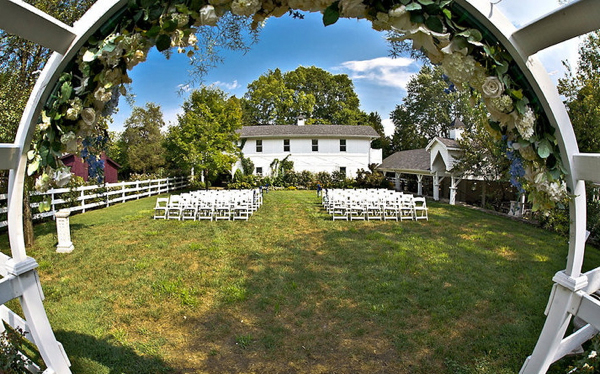 Why did you have an intimate wedding?
The main reason we had an intimate wedding was because we wanted to be able to enjoy every aspect of our wedding and not have to worry about mingling with a large group of people.  July 29th was our special day and we wanted everyone who was special in our lives there.  You could really feel the love in our quaint group of guests.  Our personalities are ones that don't scream "Big Wedding".  We just wanted to be married and all the focus to be on our love, not how much we spent on the big day.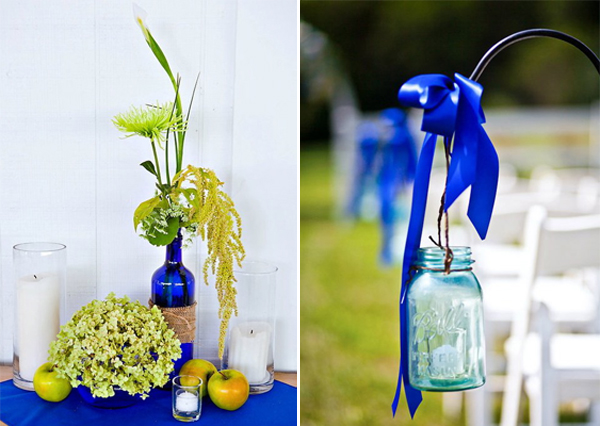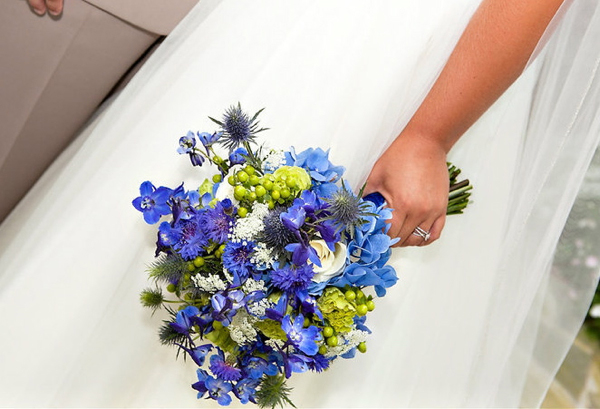 What are some the challenges that you faced planning an intimate wedding?
After speaking with friends and other brides, I must say that we had it pretty easy as far as our planning went – thanks to our venue, Cedarwood. Finalizing the guest list was probably the hardest thing to deal with because we could only have so many people attend in order to achieve our special horse shoe dining table shape.  Deciding on music was also tough because we weren't sure if anyone would feel comfortable dancing in such a small group.  Luckily we knew our friends pretty well and decided that they would probably dance if given the chance, and they did!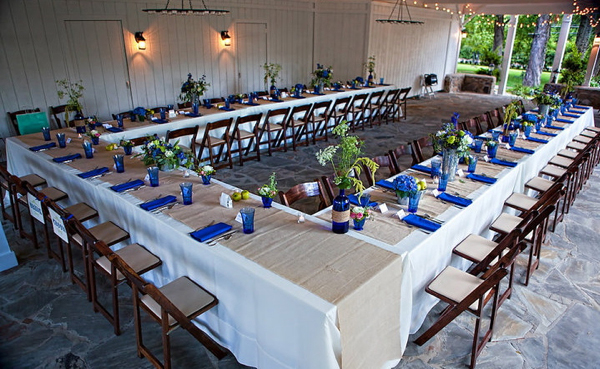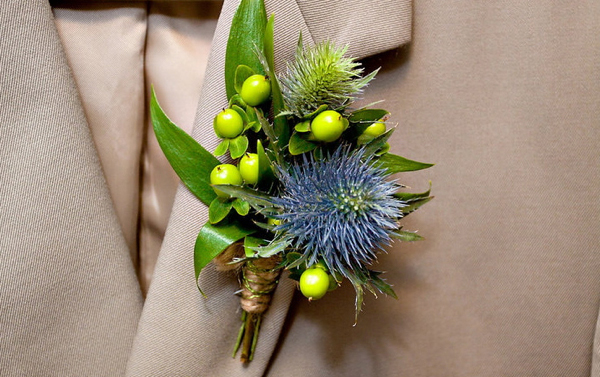 Did you have any 'issues' with the small guest list from friends and family? If so, how did you address them?
Everyone we knew was aware that we were having an intimate wedding, so we didn't really run into any issues.  We did, however, have trouble trying to decide where to seat people since the table we used placed people in such close proximity to one another.  We didn't want people sitting next to others they may not exactly "mesh" well with.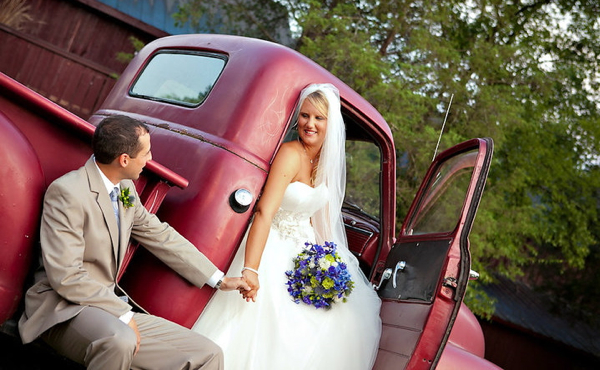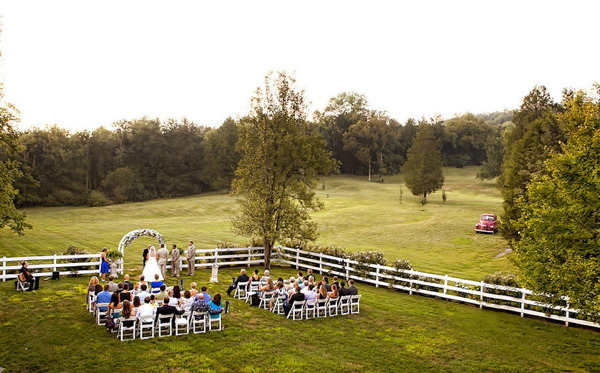 What were the highlights of the ceremony?
The highlight was having Drew's Grandfather, Bill Perry, officiate the ceremony.  It was so nice to have "Pawpaw" add personal touches about Drew and I that I am sure no one else would have been able to do.  He completely designed the ceremony to fit us and it was beautiful.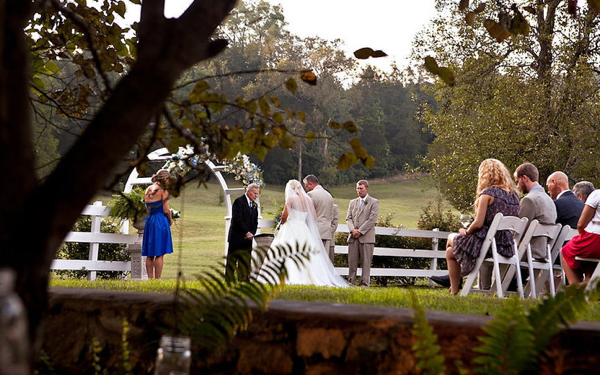 What were the highlights of the reception?
Some of the most poignant moments of the reception were the speeches.  My Dad gave the most touching speech that I will never forget and Drew's best man, Kyle, added touches of humor within his moving words to his best friend.  I'll also never forget watching my parents and grandparents dance with all my friends.  It was a first and will probably be the last time I see that happen!  We used an iPod and near the end of the night some of our guests decided to take it upon themselves to go off the play list which wasn't the greatest of ideas.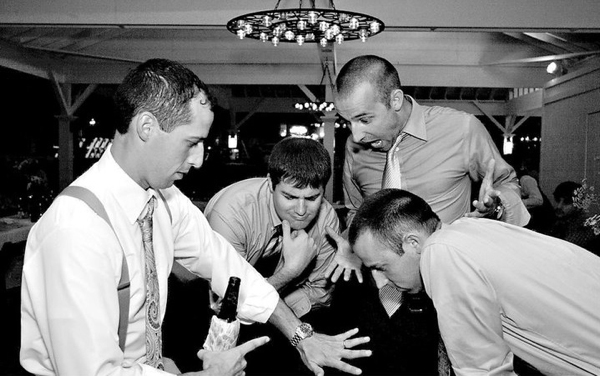 What was the best thing about having an intimate wedding?
The best part was that we had the chance to spend all of our time with friends and family that mean the most to us.  Everyone could see everything that was happening and could hear everything being said.  Having an intimate wedding also allowed us to cut down the planning time to 4 months!  I didn't have time to stress.  Being at Cedarwood felt like a big family vacation that was over too fast.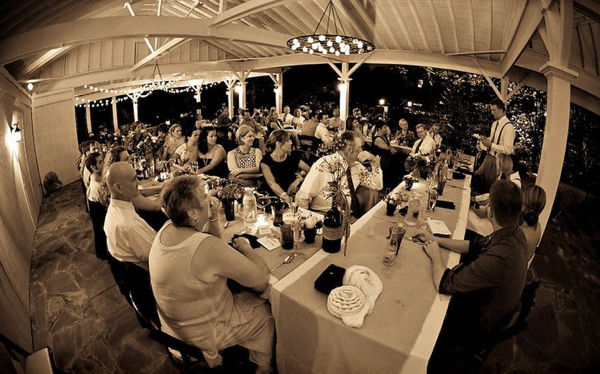 What advice do you have for couples who are considering an intimate wedding?
I would say make sure that you check in with yourself every once and while and make sure that all the decisions you are making are ones that YOU want.  It's was great feeling leaving for our honeymoon knowing that we got to talk to every one of our guests and didn't leave out a third cousin or a parent's co-worker who we only met once before the wedding.  I had so many compliments from people who go to tons of weddings.  They say our wedding was the most fun because it didn't feel like a typical modern wedding.  In the end, we got everything we wanted, everyone had fun, and we get to spend the rest of our lives together.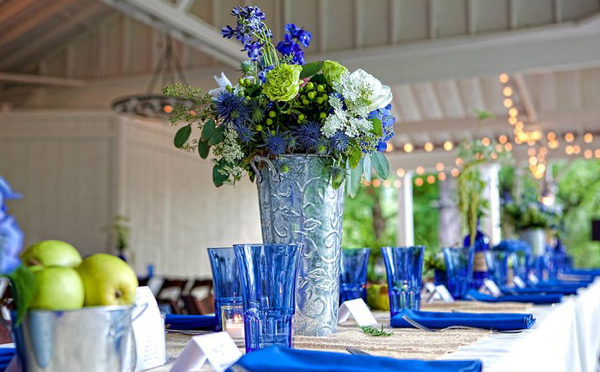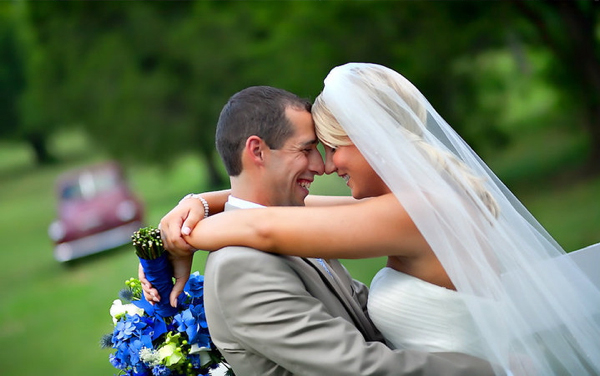 From the Wedding Planner/Venue:
Shantel and Drew had no shortage of "something blue" at their intimate farm wedding. Blue flowers, butterflies and rainbows graced gorgeous blue skies in a perfect setting for a summer country wedding. Intimate reception seating involved every guest in the gala with table top style.  Cobalt blue details and decor paired with burlap, galvanized pails of green apples, and wildflowers in French flower buckets pulled together a rustic chic vibe perfect for a southern farm wedding. Blue and green are a perfect pairing for summer, especially with the 'just picked from the field' bouquets and floral décor.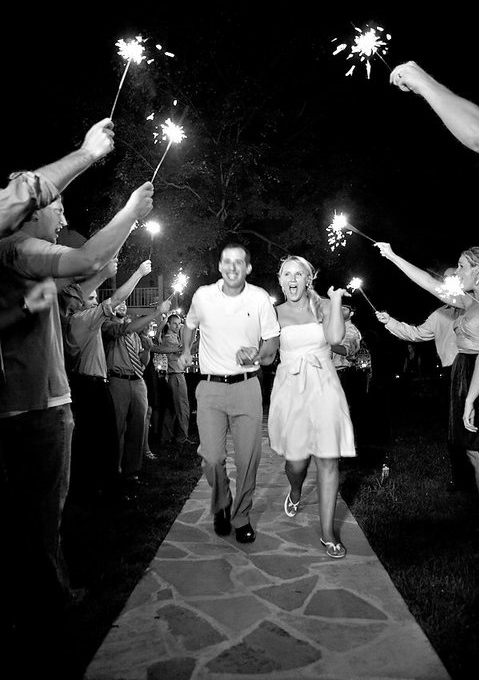 Vendors:
Photographer: Divine Images
Venue: Historic Cedarwood
Flowers, design & décor, planning: Cedarwood Weddings
Officiant: Bill Perry (Groom's Grandfather)
Cake: Patty Cakes
Catering: A Dream Come True Catering
Ceremony Music: Rob Higginbotham