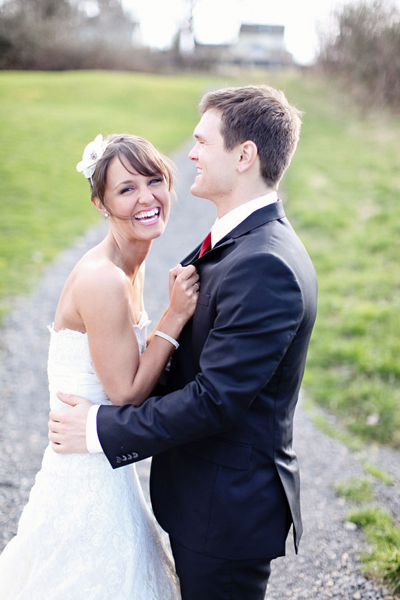 Teal, 23 & Joshua, 28
Troutdale, OR
Wedding Date: February 19, 2011
Number of Guests: 52
Wedding Cost: $9,654
Wedding Ceremony Location: Edgefield Winery Ballroom
Wedding Reception Location: Edgefield Winery Ballroom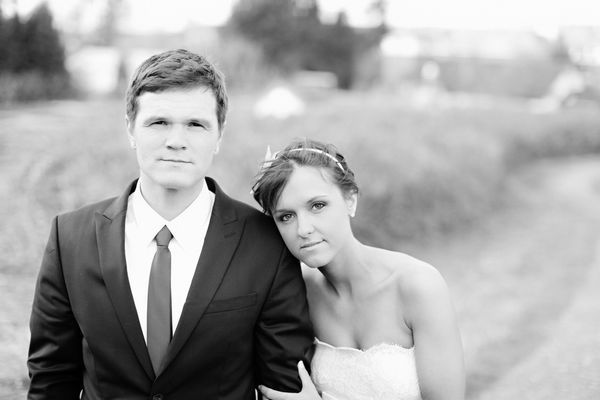 Why did you have an intimate wedding?
We wanted to share our day with the people who were closest to us, and we wanted to be able to add special details so the people who were there could have a wonderful experience, while we still stayed on a small budget. Also, a lot of the details were DIYed by bride (save the dates, invitations, place cards), so a smaller guest list made it less daunting of a task.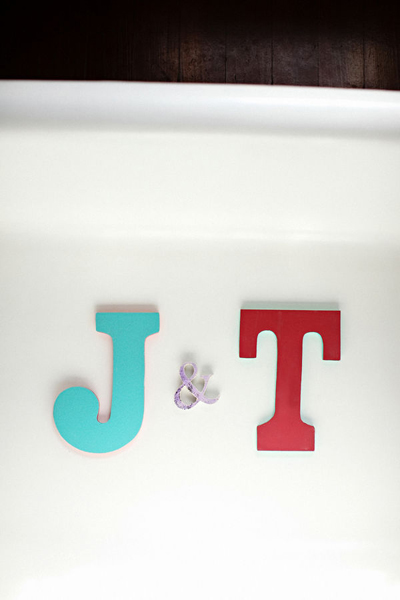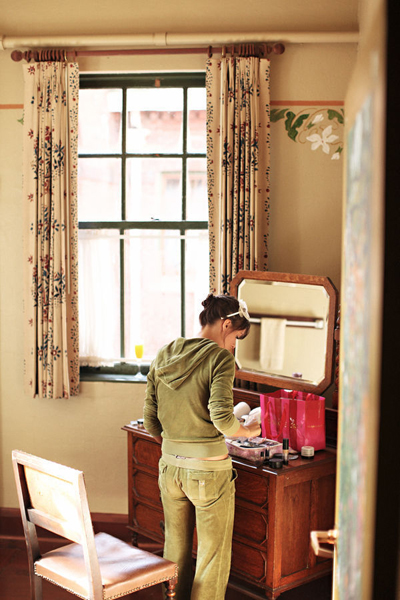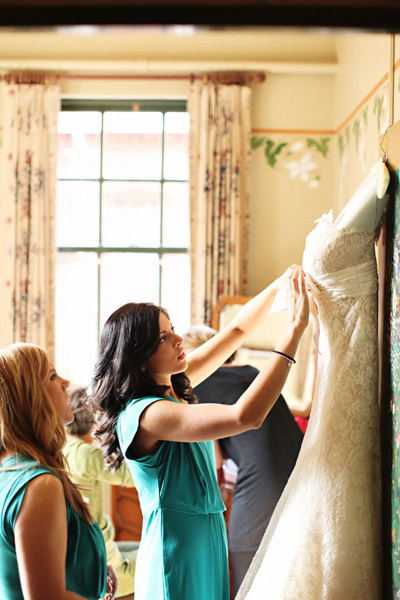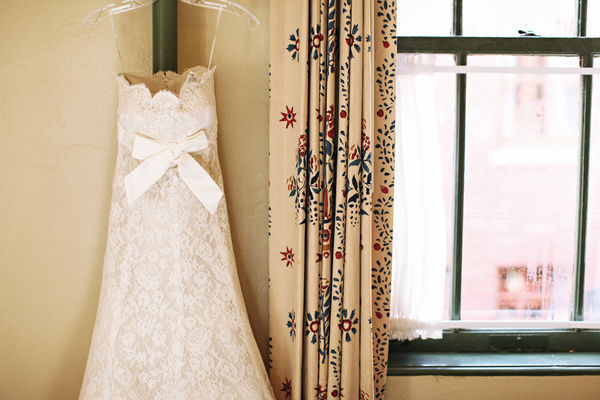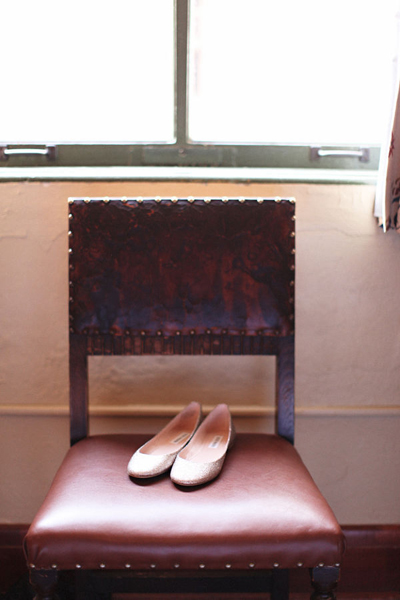 What are some of the challenges that you faced planning an intimate wedding?
The biggest difficulty was nailing down the guest list. There are always more people that you want to or feel that you should invite, but at the end of the day we really wanted to keep it intimate. There were also pressures from our families to invite some of their friends or favorite relatives. We actually started out with the idea of having just about 20 guests, but we decided in the end that it was important to have our friends and family be able to bring their significant others so that they could hopefully enjoy the day as much as we would.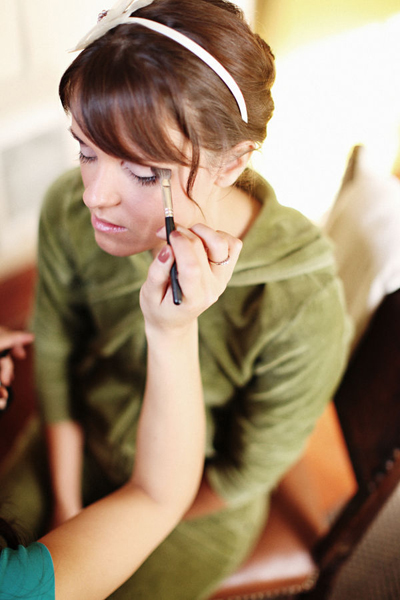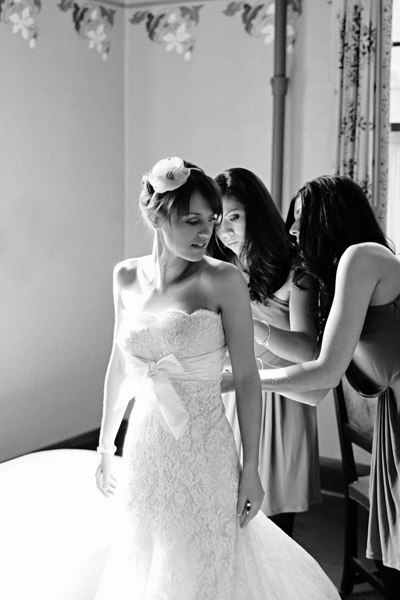 Was it difficult to pare down the guest list?
VERY! There were definitely some people that we left off the guest list that we would have really loved to be there. There were also some hurt feelings from people who were left off of the list. It was also difficult to leave off a good friend in place of a family member that we felt we "should" invite.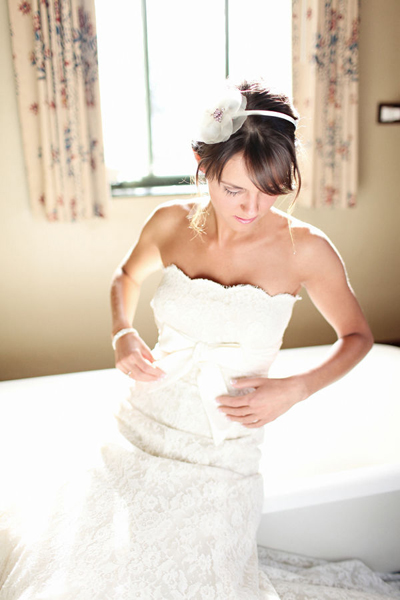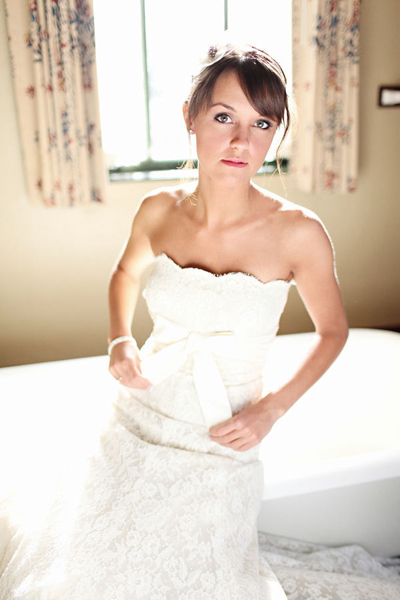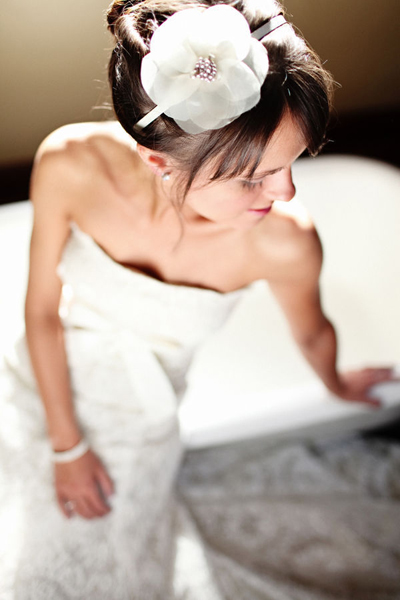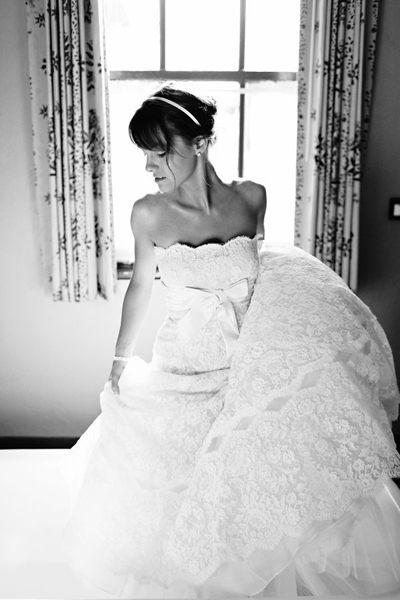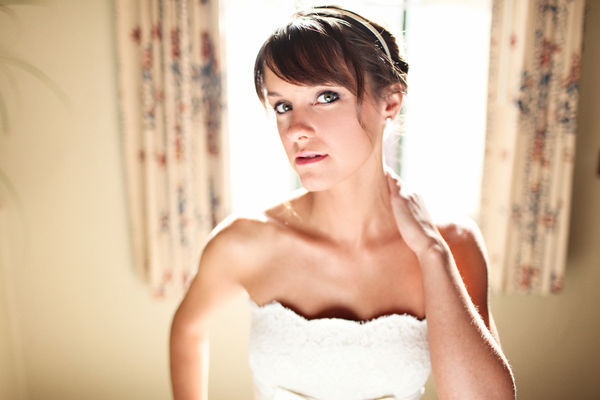 Did you have any 'issues' with the small guest list from friends and family? If so, how did you address them?
Absolutely. We both have large extended families and we had to leave out quite a few people. We only invited those that we were really close to and those that were actually involved in our day-to-day lives. We tried to avoid inviting the people that we didn't necessarily want, but "should" invite, as much as possible. We also had pressure from our family and friends to invite other people that they wanted to be there. We had some of our guests assume that their friends or other family members could just tag along. In each case we had to make the decision if we could squeeze in a couple more guests, or if we would have to sit down and talk to them and explain the situation.
We just tried to be really upfront with people and let them know that we really care about them, but it was a very small wedding and we just couldn't invite everyone on our budget. We had to keep reminding ourselves that it was our day and we needed to do what felt right for us. It also helped that we were paying for the wedding ourselves, so we didn't feel as obligated to oblige our parents wishes for a guest list.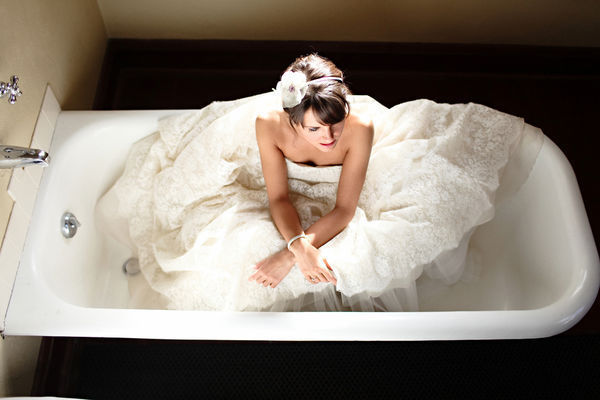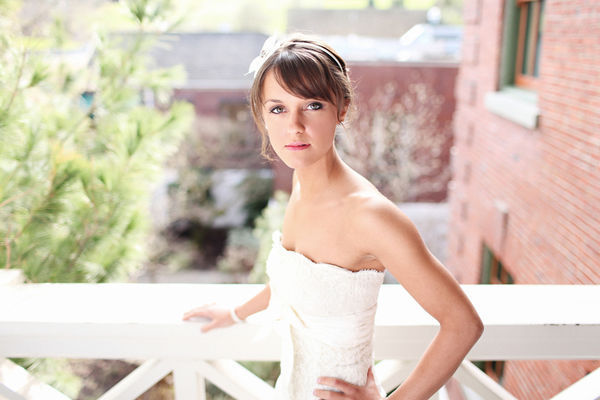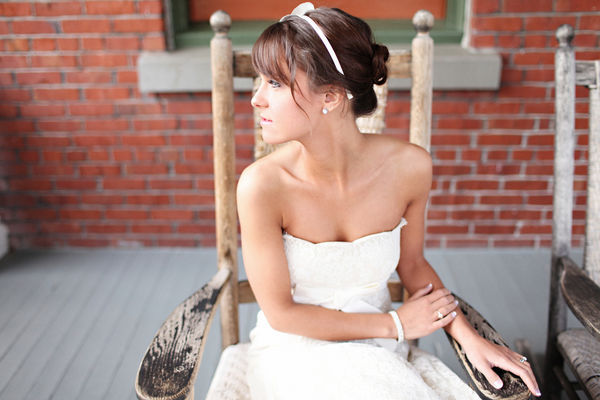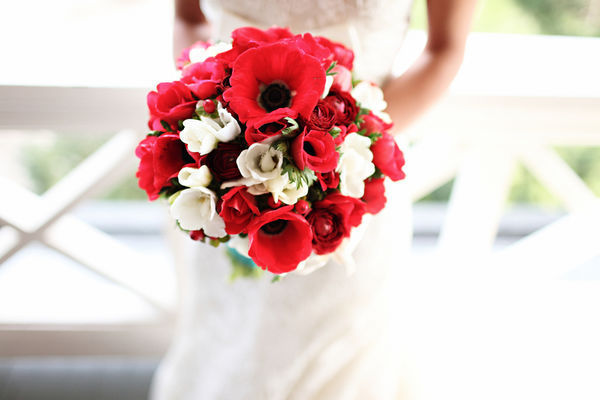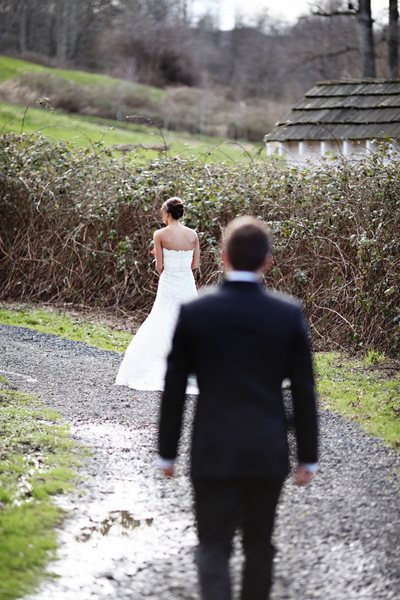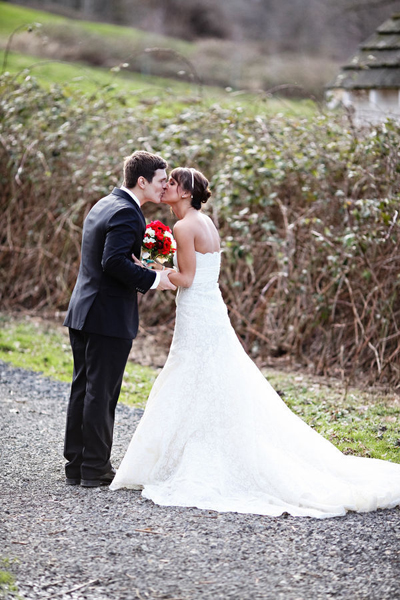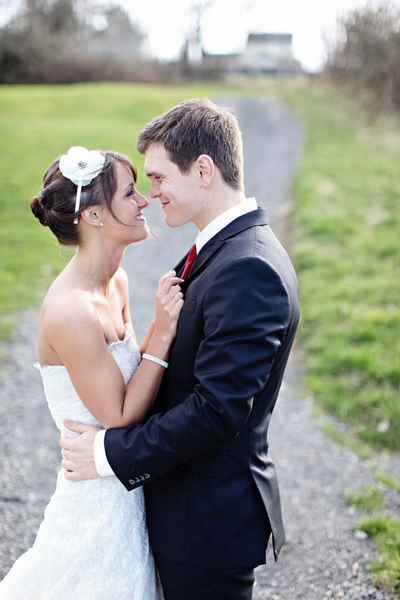 What were the highlights of the ceremony?
The ceremony was so special because we were so close with everyone there. It made it so much less nerve-racking and I think we were able to make everyone feel special and included.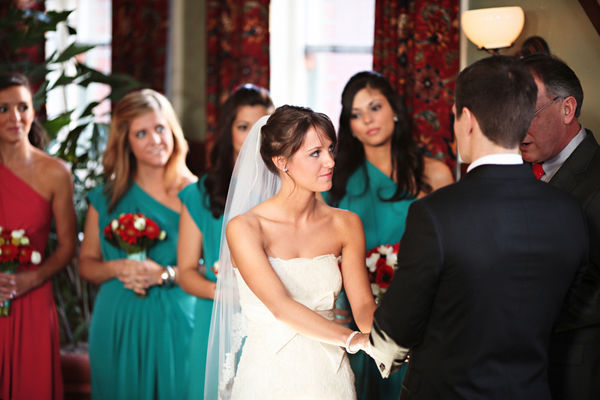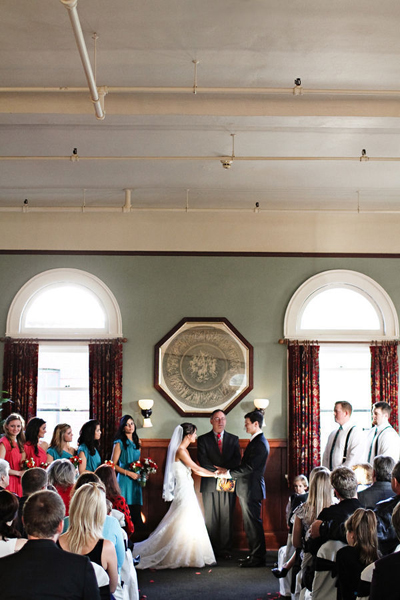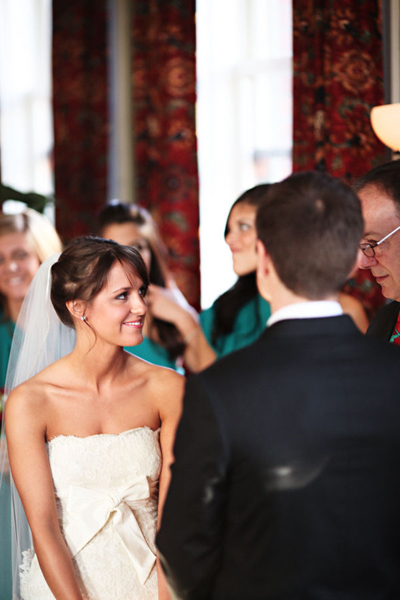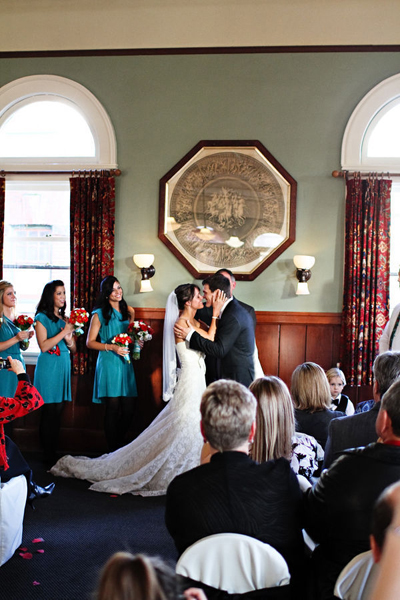 What were the highlights of the reception?
The reception was great because we really felt that we had a chance to truly interact with everyone. We also were able to incorporate some games, which would have been a harder task if the guest list were much larger.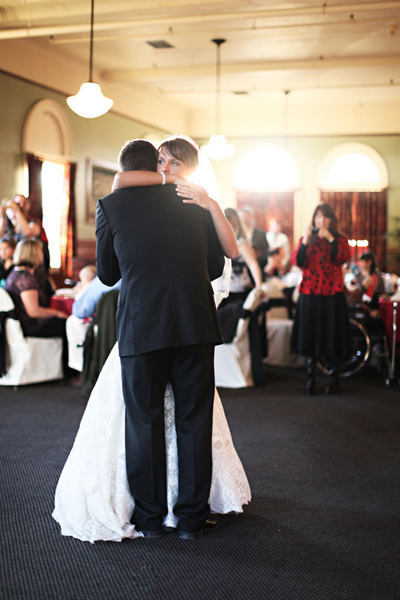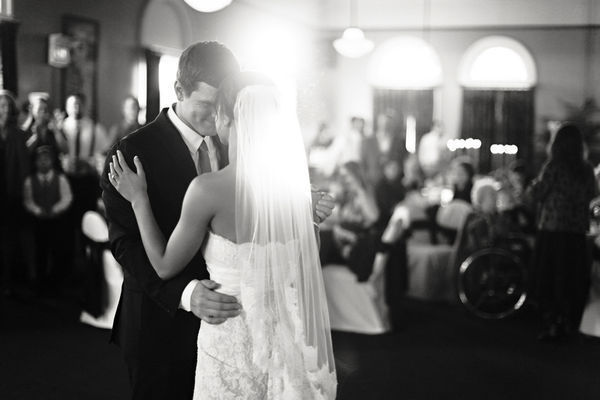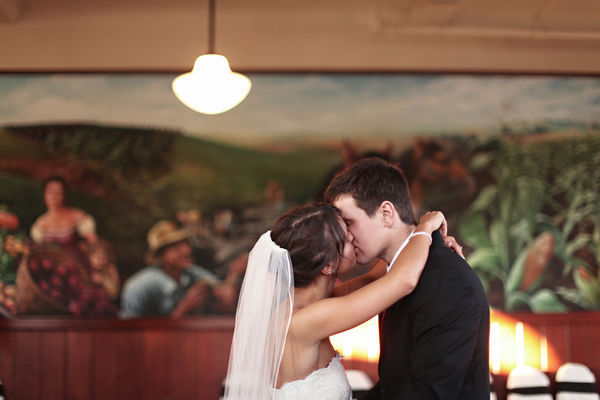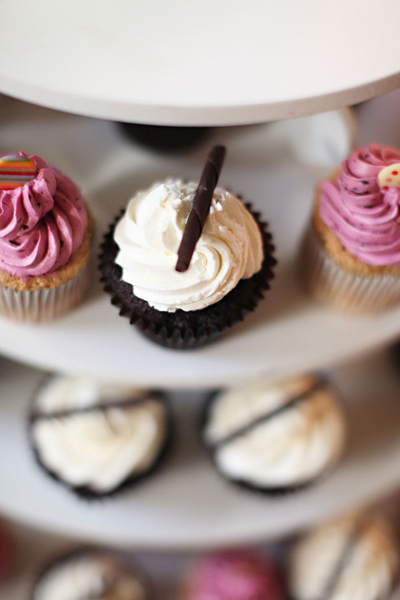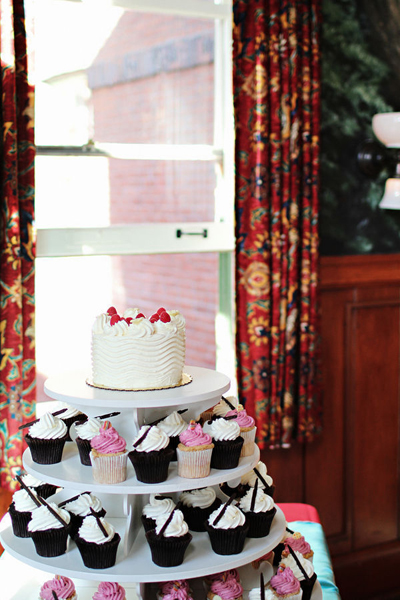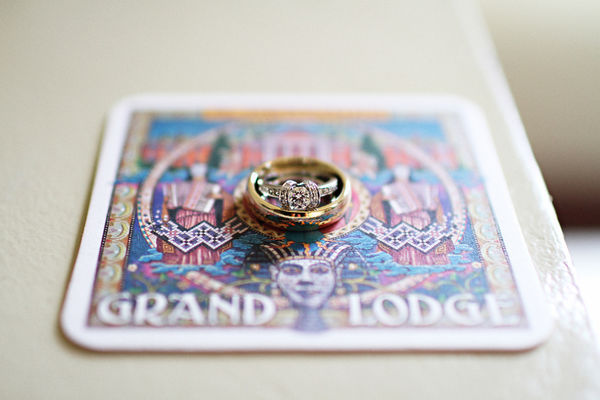 What was the best thing about having an intimate wedding?
I really felt like we were able to have one-on-one time with all of our guests. The whole day also seemed very relaxed because I knew that everyone there was having a good time. We also were able to stay under our budget, while still feeling like we did not have to give up any details or special touches. I felt that we were really able to make the experience more special for the people that we really cared about.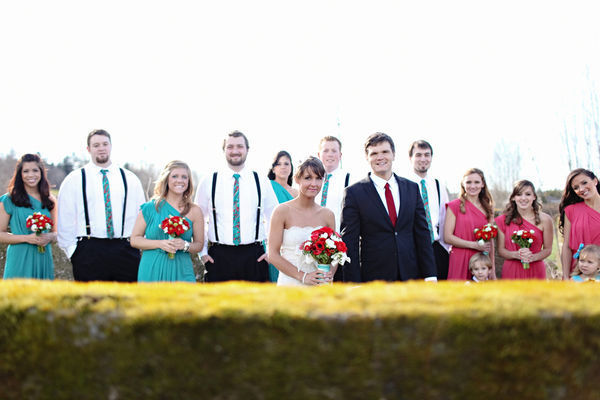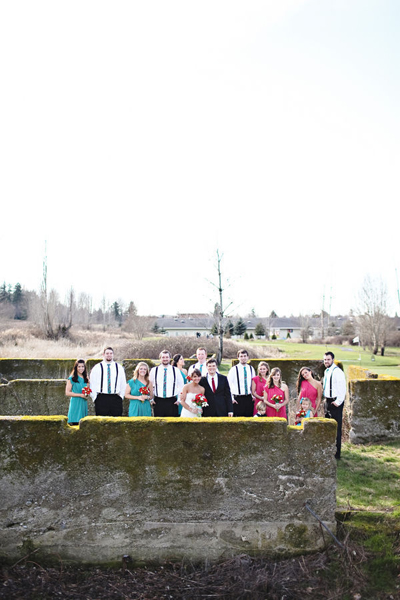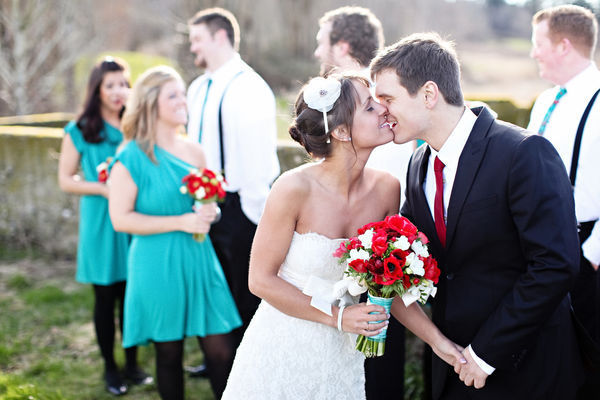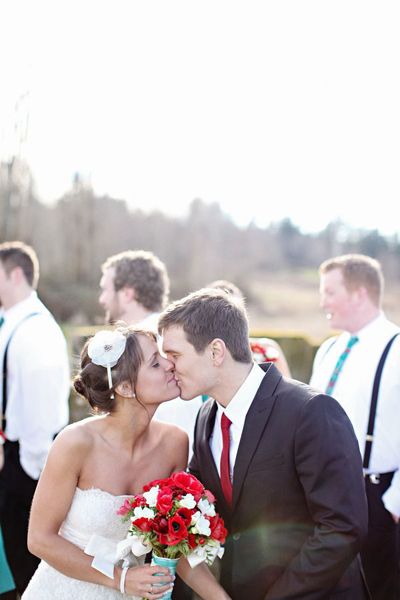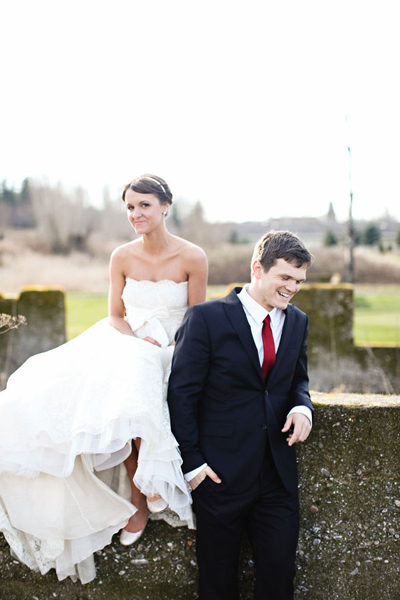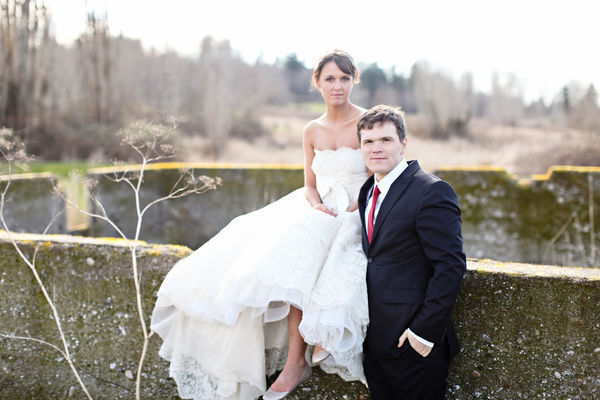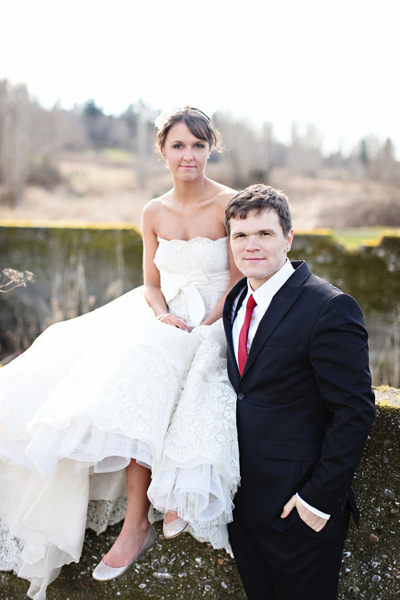 What advice do you have for couples who are considering an intimate wedding?
Come up with an actual list of people before you start planning the details, chances are that you will have more "must have" guests than you think. Once you are decided, stand firm in your decision and don't let people make you feel bad about it. There are always going to be a few people that you don't really need there, but they are people that are really important for someone close to you to have there. This is bound to happen. Sometimes it is best to consider adding a few people like this, because at the end of the day, you want your guests to be as happy as possible. A few concessions will not make your day any less special. Just make sure to not do this with everybody!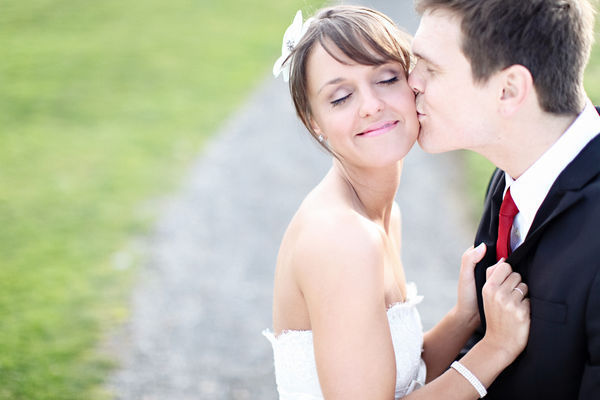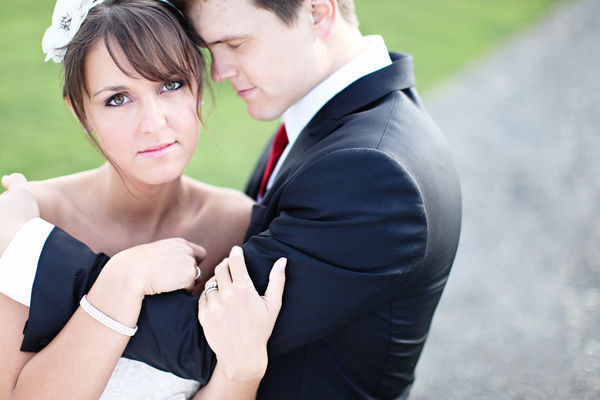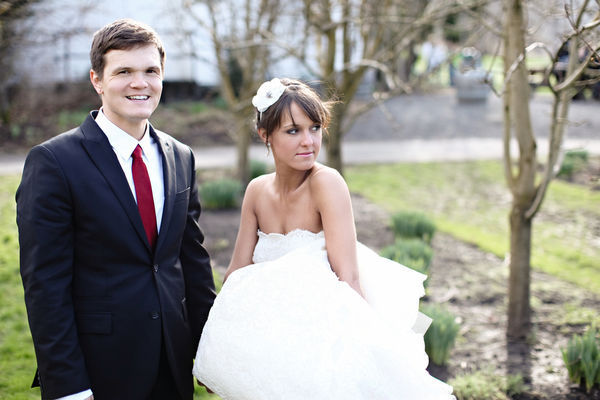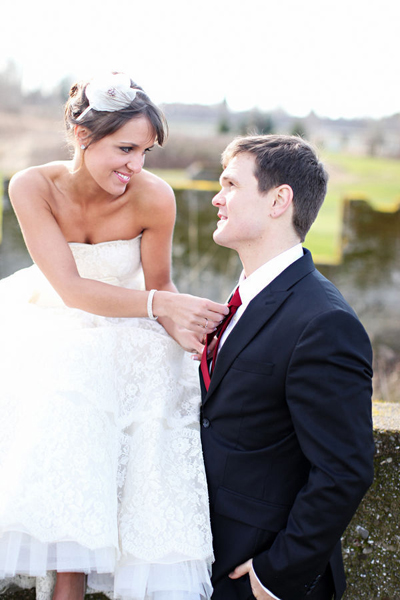 Vendors:
Photographer: Troy Grover
Venue: McMenamins Edgefield