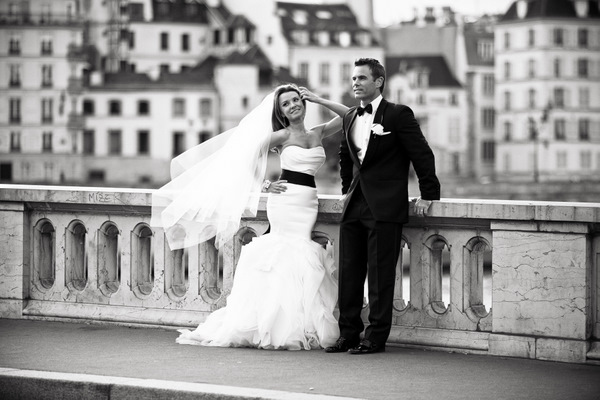 Tiffany & Brian
Paris, France
Wedding Date: October 19th, 2010
Number of Guests: 2
Wedding Ceremony Location: A Chapel located in 8th arrondissement
Wedding Reception Location: Lapérouse- A private room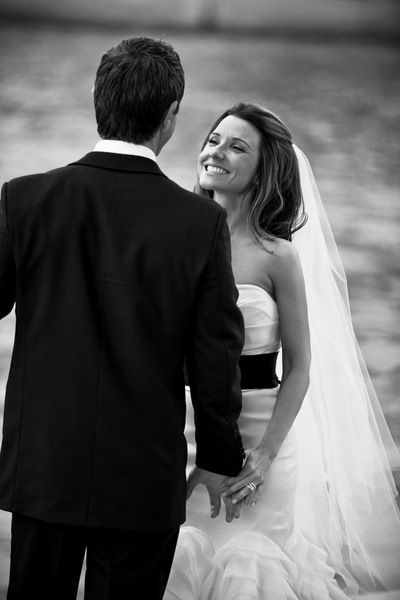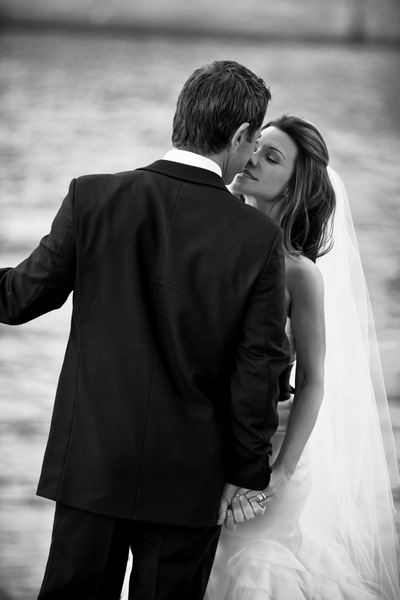 Why did you have an intimate wedding?
After our engagement, we began brainstorming about a wedding in New York, South Florida or Philadelphia. Brian and I are from different states and while I had spend the past 12 years in NYC, Brian had moved around from Med school to residency so we knew we would have a tough challenge ahead trying to bring people together from all over. We changed our minds a dozen times, as we searched for smaller destination wedding venues such as Napa Valley or the Caribbean. Late one evening while discussing who, when, where and how, we decided to stop worrying about a conventional wedding and decided to think outside the box. One thing was certain, we were ready to start our lives together as husband and wife sooner than later. There were many opportunities to get married abroad in the most spectacular places. We imagined such places as St Bart's, Italy or the Maldives. All would have been beautiful in their own way. In the end we decided what better place than Paris "the city of love" to begin our life together. We had already planned a trip to Napa for the month of October so we cancelled that trip and booked Paris instead. It was only 4 weeks away … the wedding was ON!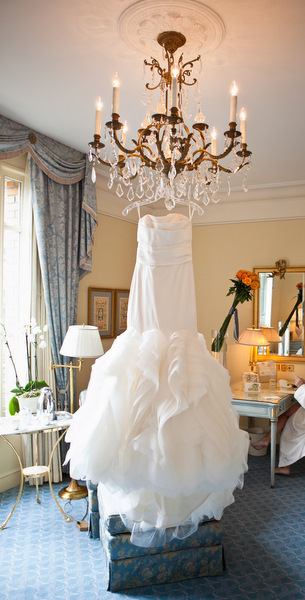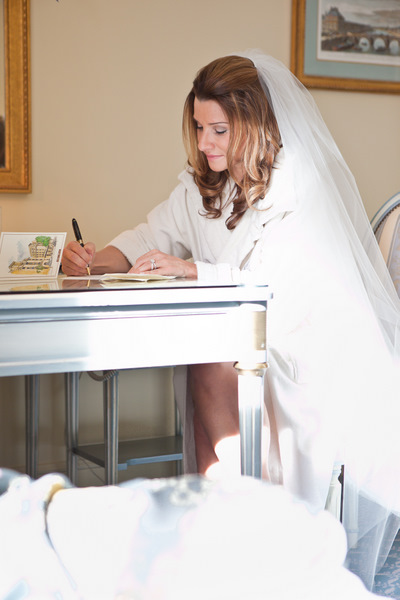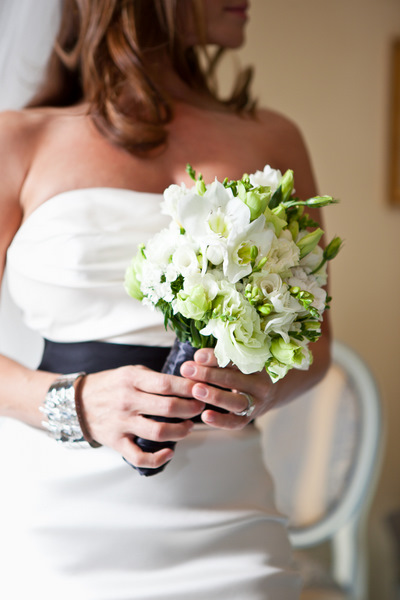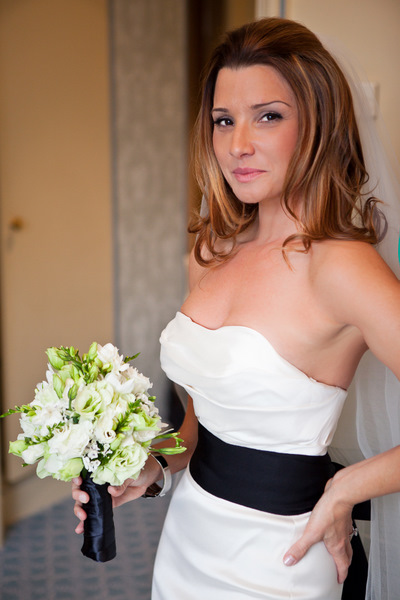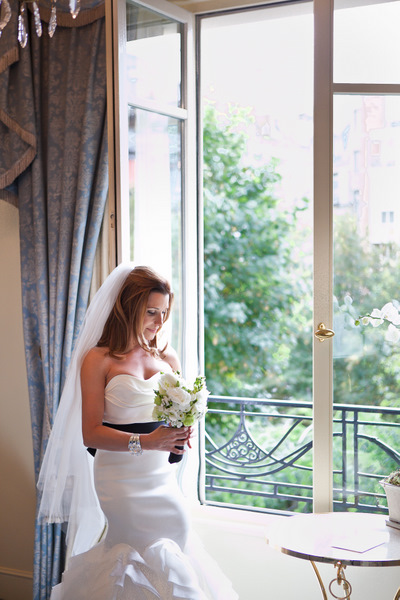 What are some of the challenges that you faced planning an intimate wedding?
The biggest challenge we faced was deciding to elope. Once we decided that an elopement was what we wanted, we were faced with challenges of planning an expedited wedding in a foreign country. I immediately began searching for a wedding planner that would help us with the coordination of vendors. Another challenge we faced was finding smaller venues that would accommodate just the two of us. We wanted the venue to be private, but did not necessarily want to book out an entire restaurant or reception room.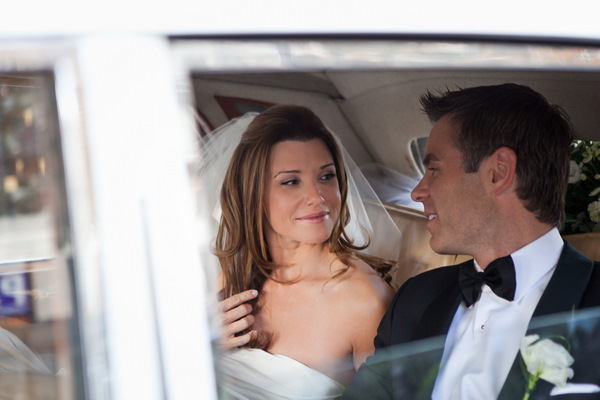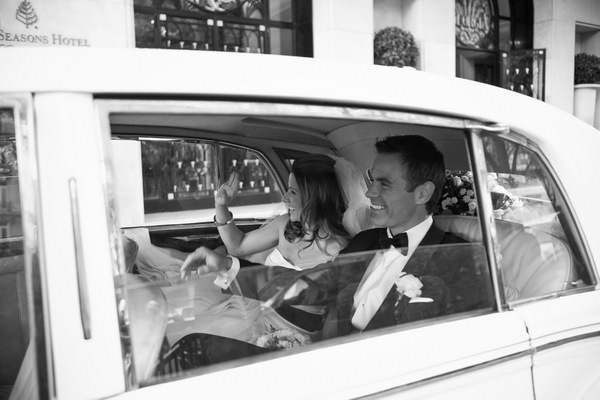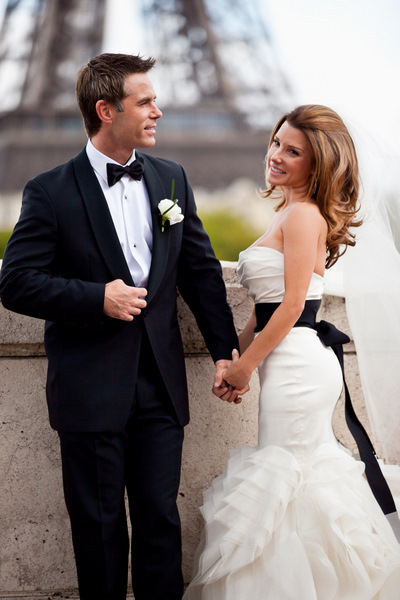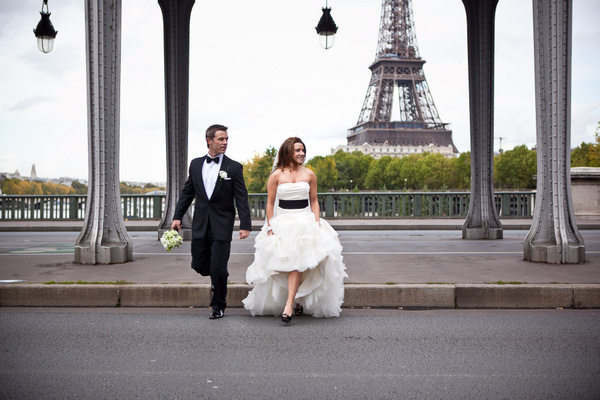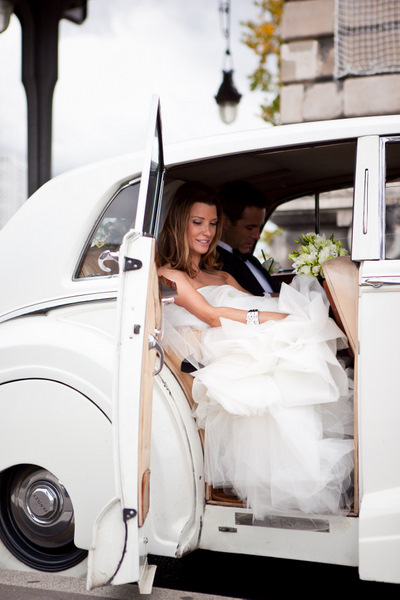 Any challenges getting married in Paris (with legal requirements etc.)?
Yes, French law requires couples to reside in France, in the general district around the city hall where they plan to marry, for at least 40 days before the ceremony. Of course, I offered to move to Paris for the 40 days prior, but Brian was not so keen on that idea……lol. We officially got married here in the states. We flew our Mothers in for that ceremony. They were so happy to be with us for that day and we were so happy to have them here.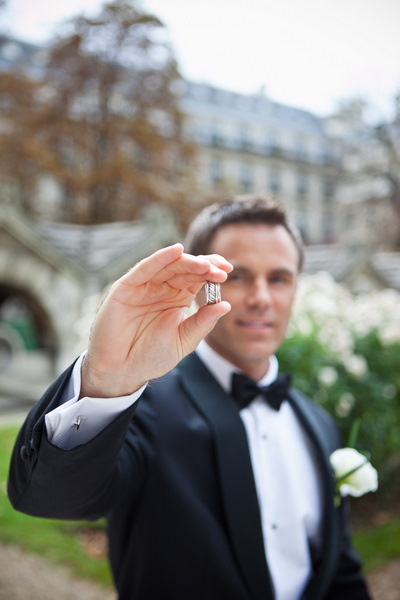 Was it difficult to pare down the guest list?
It was at first until we finally decided to elope. Once we committed to having a private ceremony in Paris, we stopped worrying about all the typical wedding planning stressors like table placements, flowers, and accommodations and were able to focus on our trip, our dream wedding and us.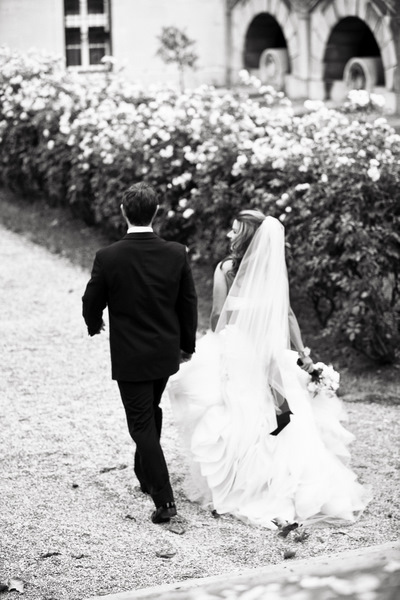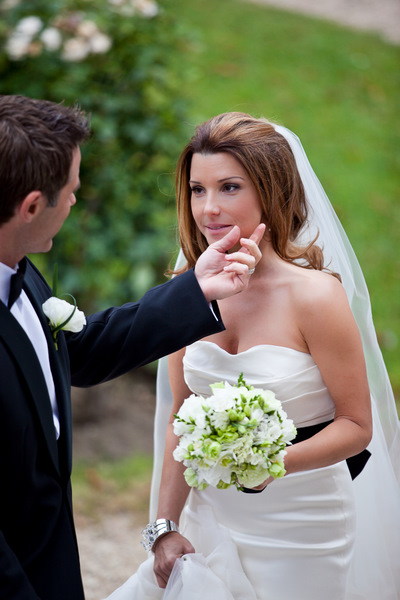 Did you have any 'issues' with the small guest list from friends and family? If so, how did you address them?
Our friends and family were supportive once we explained that we were planning to go to Paris. We are in our thirties so that made it a little easier to explain. We made sure to pay special attention to the selection of the photographer and videographers so that we could document all the details of our day to share with our family and friends. We had a website designed and up shortly after the wedding with all of our photos and video posted. That was a fun way to document the wedding and everyone loved it.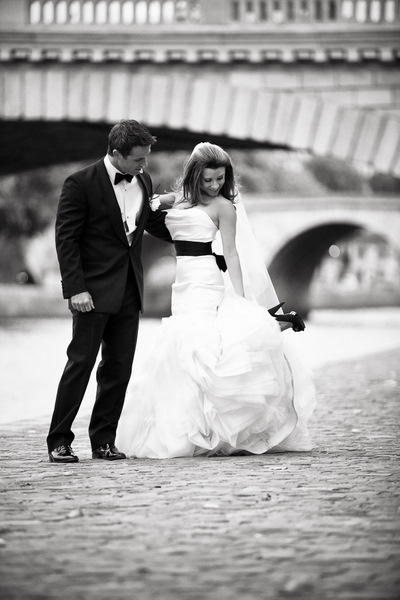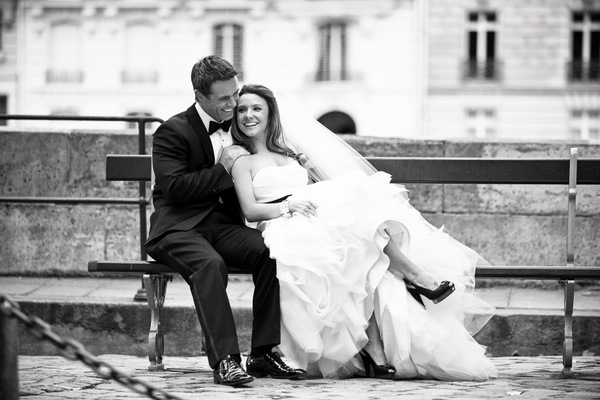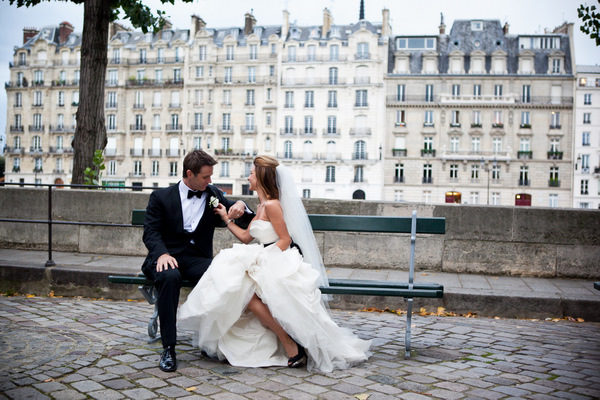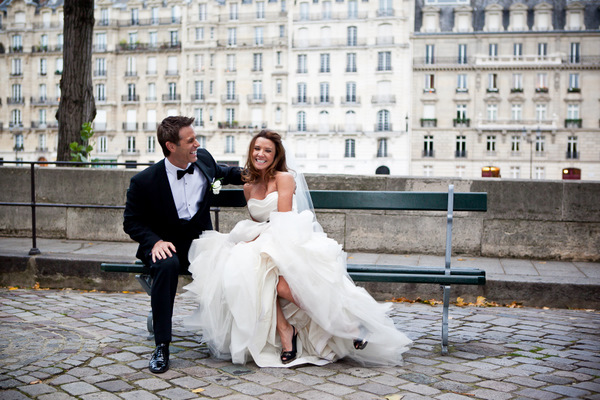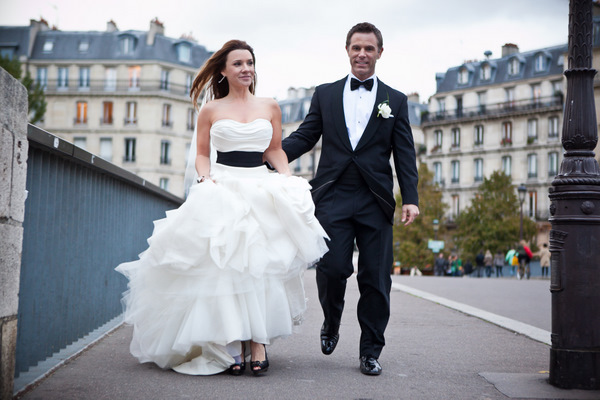 What were the highlights of the ceremony?
Where do I start?The elegance of George V Hotel; seeing each other for the first time at the hotels historic staircase; driving around Paris in the vintage Bentley; the photo shoot at such beautiful locations. There were romantic moments when it felt as if we were the only two people on the street. Our photographers made us feel very comfortable. We were overwhelmed with warm Parisian wishes along the way. At one point when we were taking photos along the Seine River, one of the Bateaux Mouches was passing by and the entire ship cheered us on. We chose to be married by a French officiant at a private chapel in the heart of the city's 8th arrondissement. Upon our arrival, the chapel exceeded all expectations, and we felt as if this was its only purpose. The candlelit ambiance was perfect as we shared our handwritten vows. A harpist played as we arrived at the chapel and following the French and English ceremony allowed us to have our first dance as husband and wife!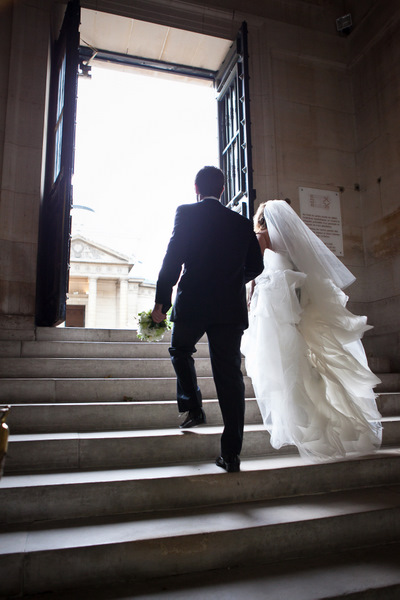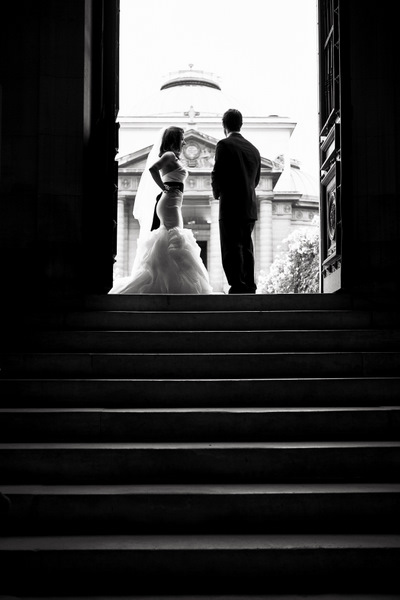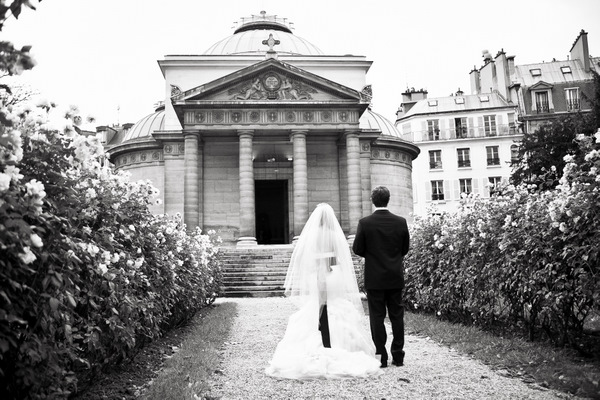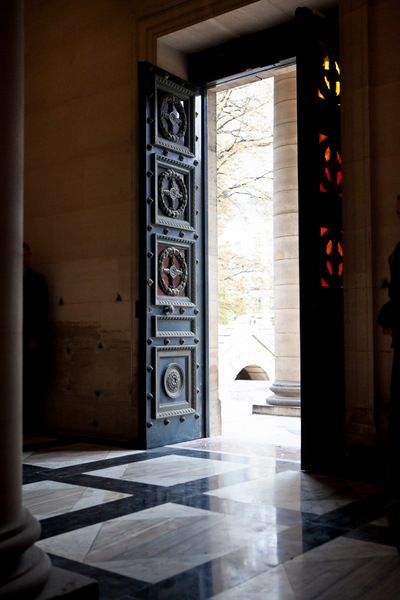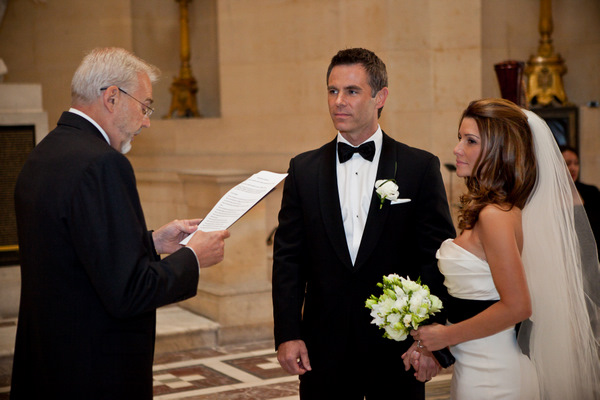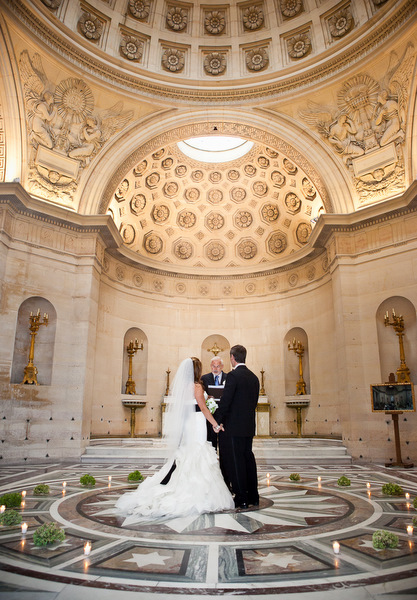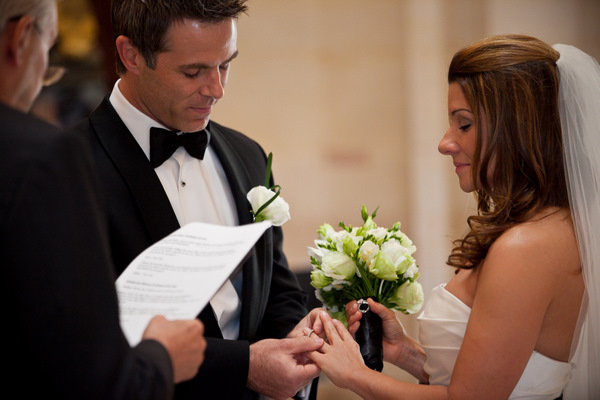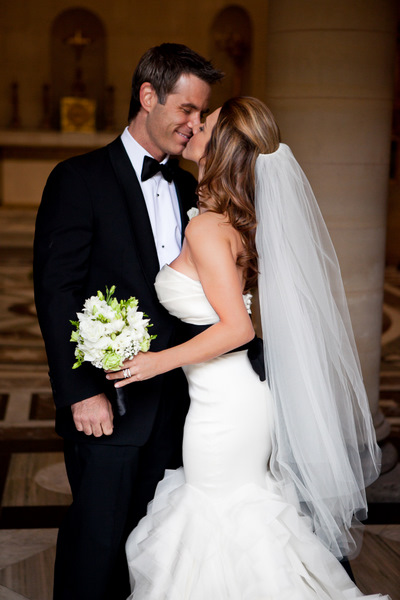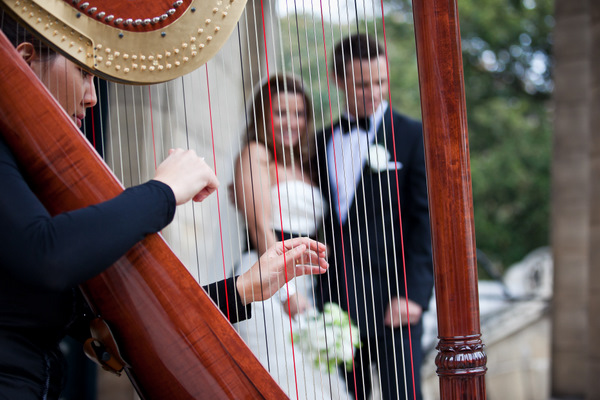 What were the highlights of the reception?
We left the Chapel as husband and wife and enjoyed our wedding dinner at La Perouse. The restaurant, founded in 1766, was originally a private mansion on the bank of the Seine River. Later the residence was converted into a meeting place for men and their new brides who would test the authenticity of their diamond rings by scratching the mirrors hung throughout the restaurant. Rich in history, this Michelin rated establishment offered incredible modern French cuisine. We had our dining experience in a private salon on the top floor of the restaurant. Tiffany was invited into the kitchen and personally thanked the chef for the wonderful meal he had created. As a surprise to me, Tiffany had arranged for a traditional French wedding dessert, a croquembouche to be served. Later our petite wedding cake was presented to us and tasted better than we could have imagined. Tiffany managed to sneak the fondant wrapped cake back into the States where it is well stored for our first anniversary.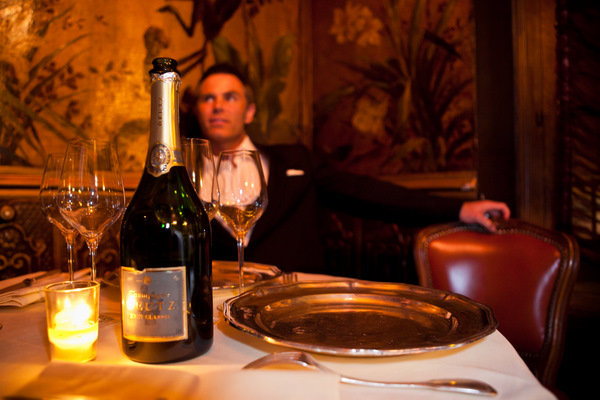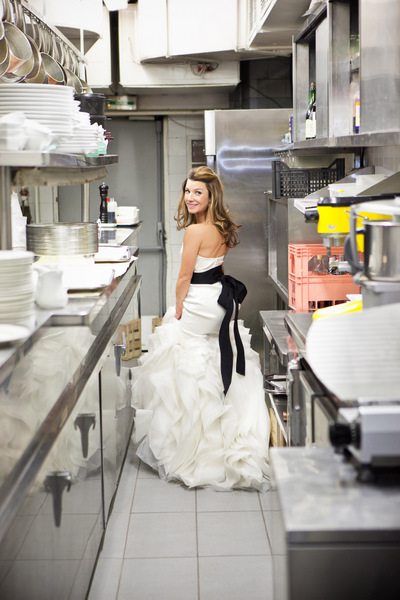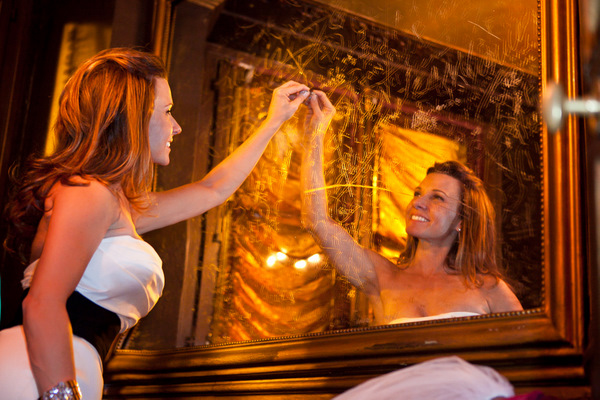 What was the best thing about having an intimate wedding?
The entire day was about us. We eliminated the stress of spending tens of thousands of dollars on place settings and decor and were able to enjoy a two week trip full of memories to last a lifetime. In fact, so many people have told us what a wonderful idea it was and that looking back they wish they could have planned their wedding that way. Brian and I have no regrets and would recommend it for any couple that is thinking about it.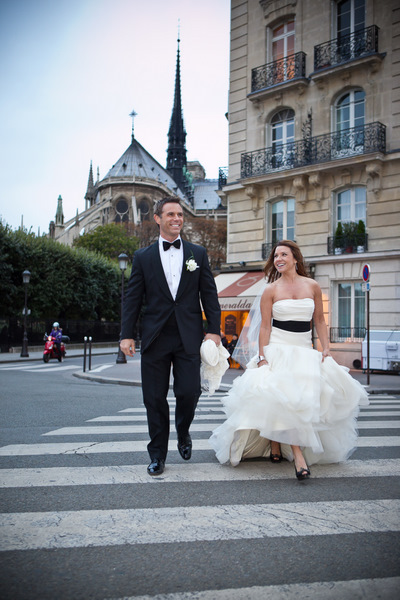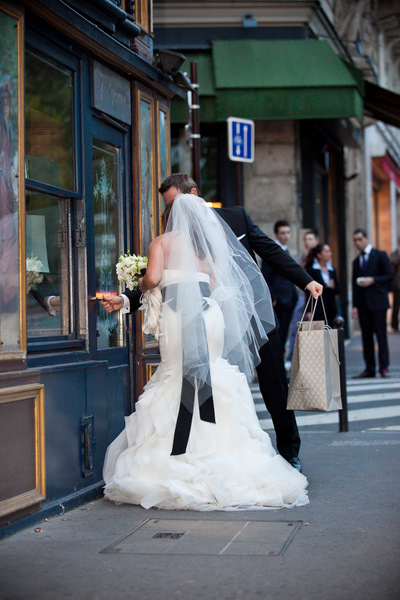 What advice do you have for couples who are considering an intimate wedding in Paris?
You have to be comfortable with putting a leap of faith into what the results will be. We genuinely feel that with as much work as we put into it, we did get lucky. Have a back up plan especially if there is a particular detail that is very important to you, like the weather. We would recommend finding a wedding planner who you can trust and that speaks the language. Also be sure they can layout out a comprehensive budget with options for you. Do as much research online prior to booking and hiring, speak to as many people as possible to get the information you want. Be willing for many early morning international phone calls as well as emailing at all hours. Request as many photos as possible for site locations, food, flowers and transportation options. Spend the time to have your vows written before you leave for your trip. Have fun with the process and make every moment last.
Vendors:
Wedding Planner: Rendez-vous in Paris, Heather Jerue
Photographer: One and Only Paris [Photography]
Videographer: Studio Artiface
Webdesigner:Johnson Marketing Group, LLC
Wedding Ceremony Location: A Chapel located in 8th arrondissement
Wedding Reception Location: Lapérouse- A private room
Want to see more Paris Weddings? Check out Genesis and Kevin's elopement, and Bobby and Lindsey's wedding.