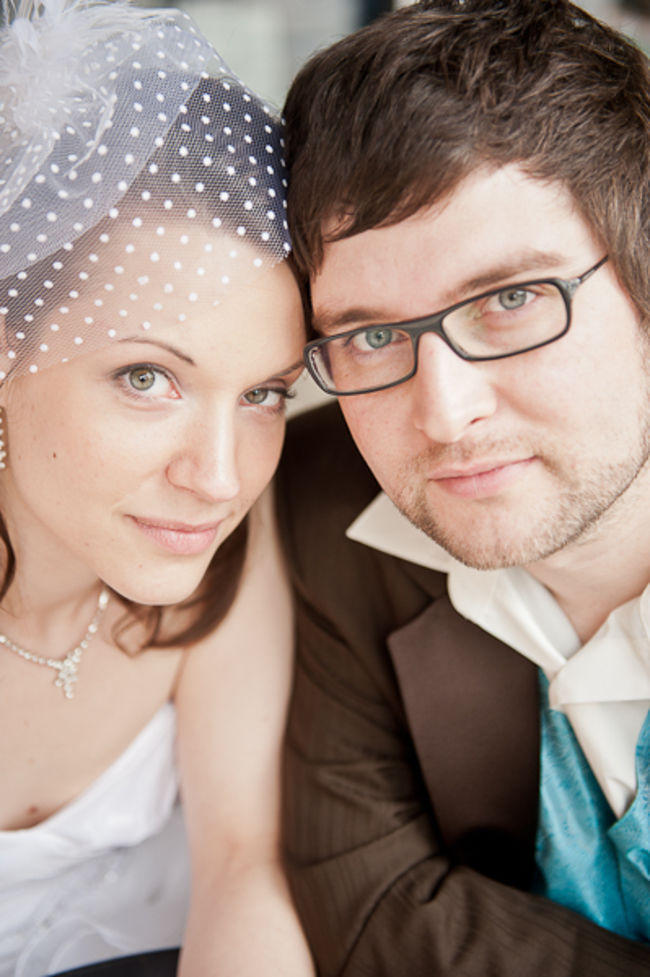 Victoria, 26 & Randy, 33
Waterloo, Ontario, Canada
Wedding Date: May 29, 2011
Number of Guests: 32
Wedding Cost: $6,500
Wedding Ceremony Location: Abraham Erb's Grist Mill, Waterloo Park

Wedding Reception Location: Wildcraft Grill Bar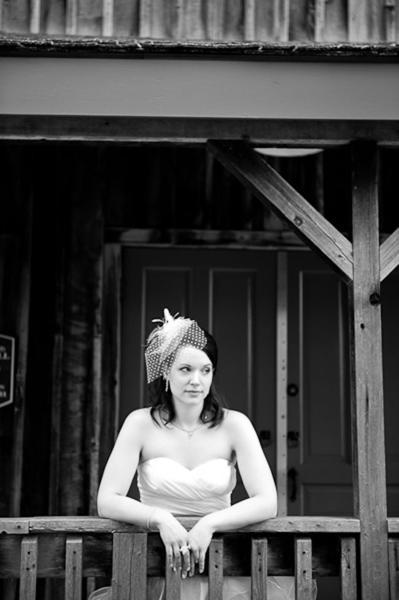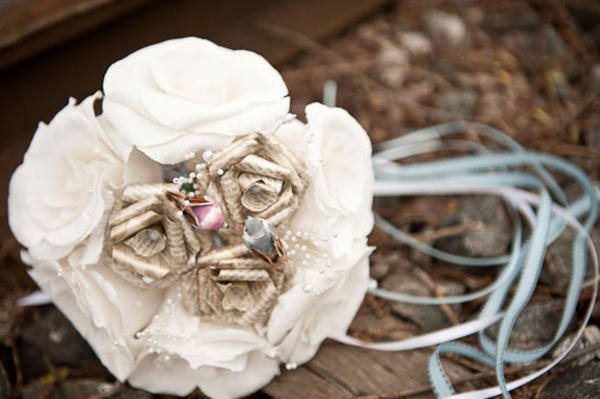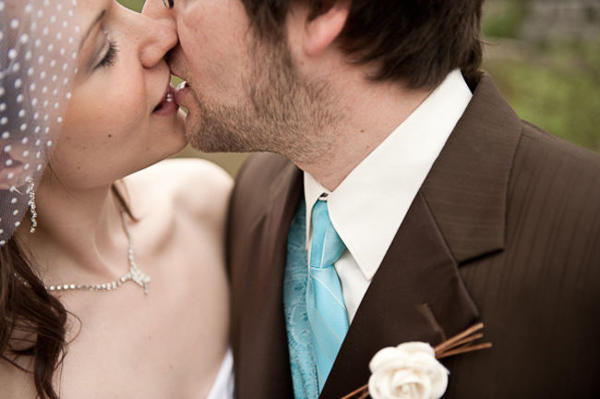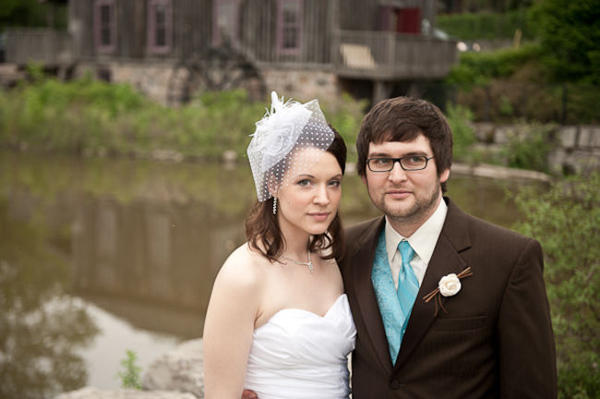 Why did you have an intimate wedding?
As nice as it would have been to host 100+ people at our wedding, we really wanted to keep it simple by celebrating with our nearest and dearest friends – creating an environment where nearly every guest would know each other and be able to simply sit back, relax and celebrate. We also wanted to avoid the money pit that most weddings become for many couples. After all, we have much bigger priorities than booking the fanciest hall or buying the most expensive wedding gown.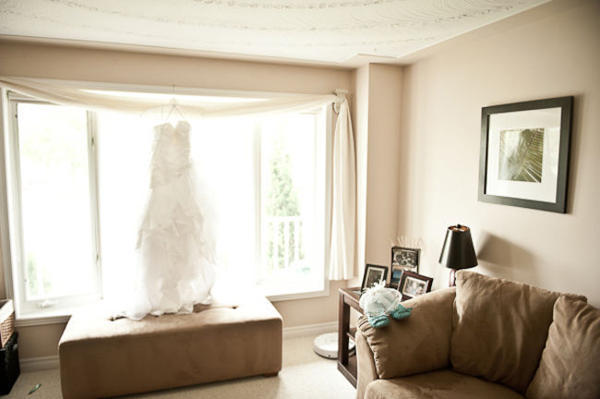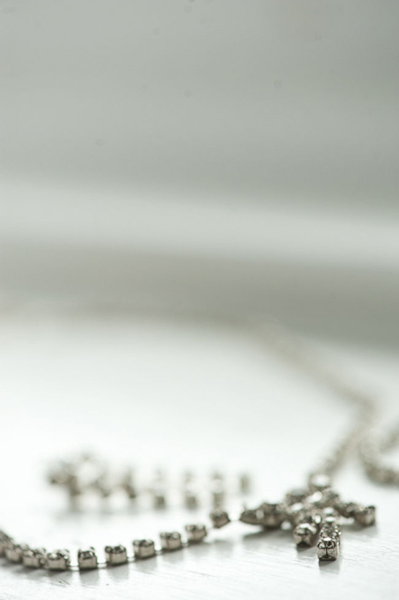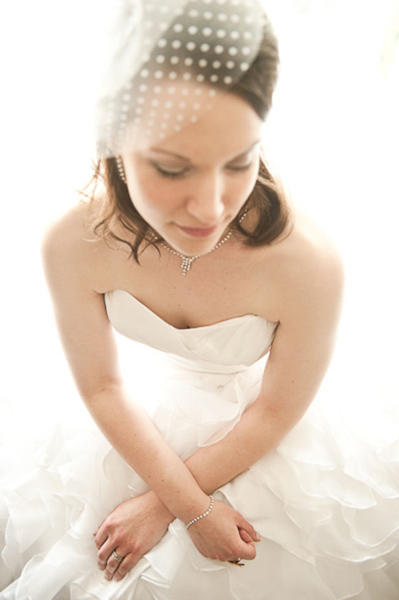 What are some of the challenges that you faced planning an intimate wedding?
Our guest list started at about 50, resulting in a lot of venue issues. We were much too small for larger, more traditional wedding venues and too big for smaller, more nontraditional wedding venues. When our guest list started to swell towards the 70-person mark, we put a halt on everything, reevaluated what we were doing and cut our guest list down to around 30. That immediately made our lives easier.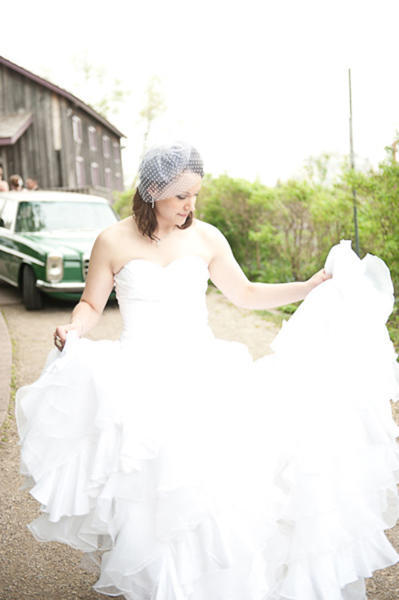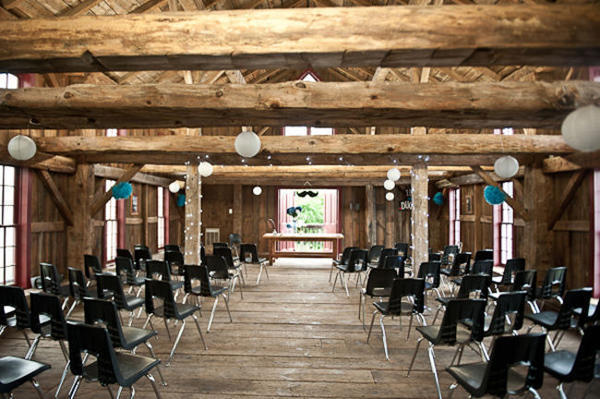 Was it difficult to pare down the guest list?
At times I would hesitate and wish to add one or two more guests, but ultimately, it wasn't that hard for Randy and I to look at our guest list and pick out those individuals who were our closest companions.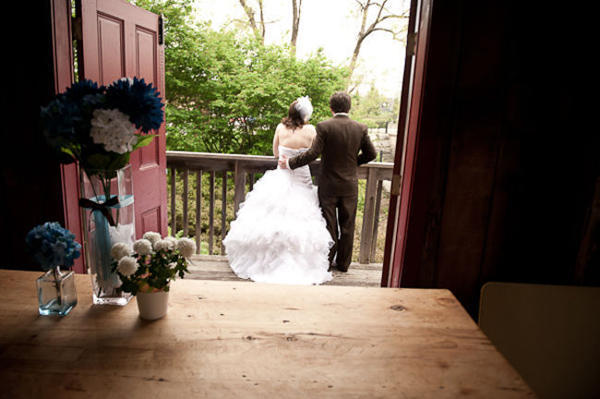 Did you have any 'issues' with the small guest list from friends and family? If so, how did you address them?
I feel like we got really lucky and didn't have to deal with any of that guest list drama. Everyone seemed to be quite understanding of the fact that we wanted to have as small of a celebration as possible, and those that were invited, felt extra special. 🙂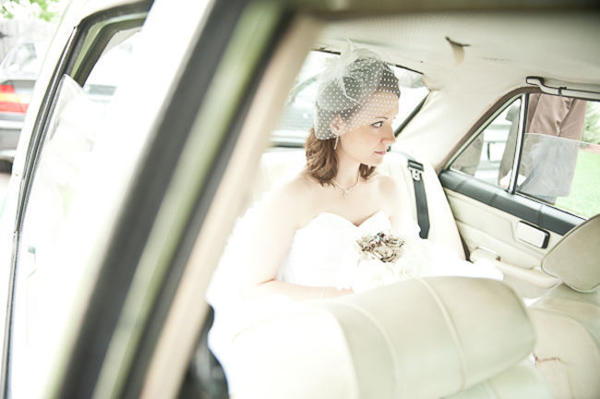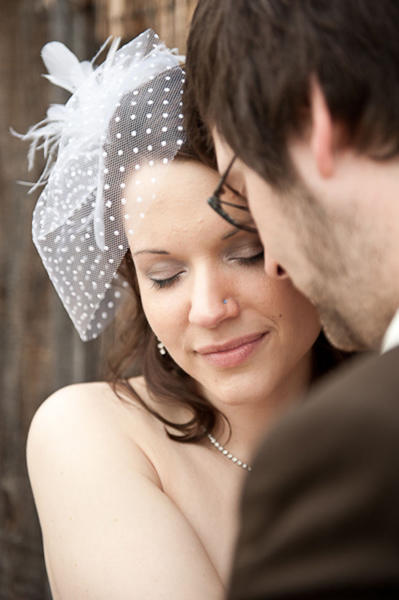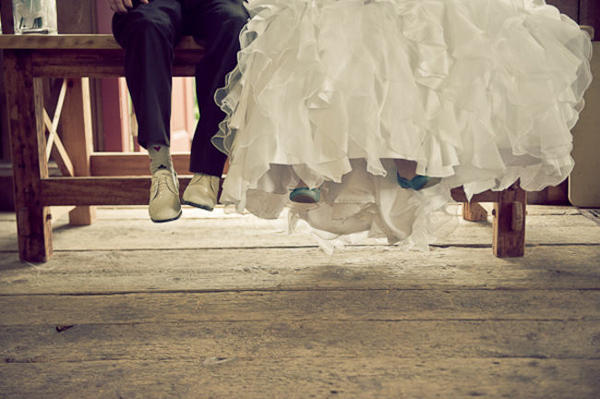 What were the highlights of the ceremony?
The "reveal" was a highlight for Randy, who was afraid of the whole thing being a bit cheesy and played up for the sake of the camera. As soon as we go to the grounds, Jimmy really wanted to use the dock nearby for photos and then, the reveal. I had had a different idea in my head initially, but went with the flow and am glad I did. Having Randy walk down from the mill to meet me at the dock was the perfect way to build suspense and really get the waterworks going. We had to fight the tears like crazy.
Saying our vows ended up being one of my highlights. It was one of those moments where, despite the fact that my brain was mush and I was incredibly nervous, nearly forgetting each line as soon as the officiant was done saying it, time slowed right down and everyone around us disappeared. It was one of those ultra cliche moments you don't really believe when you hear about them. It was perfect.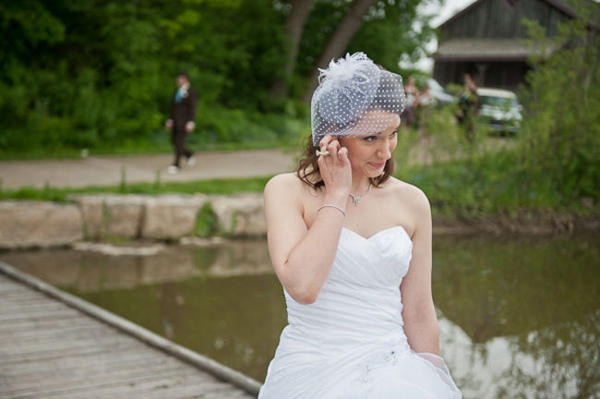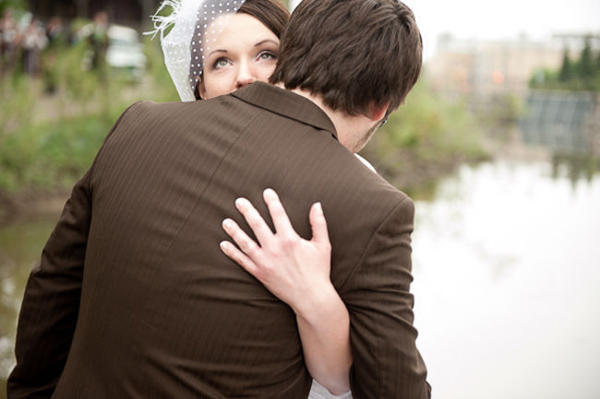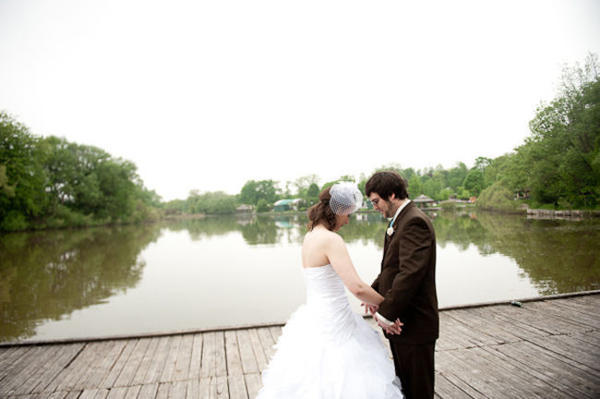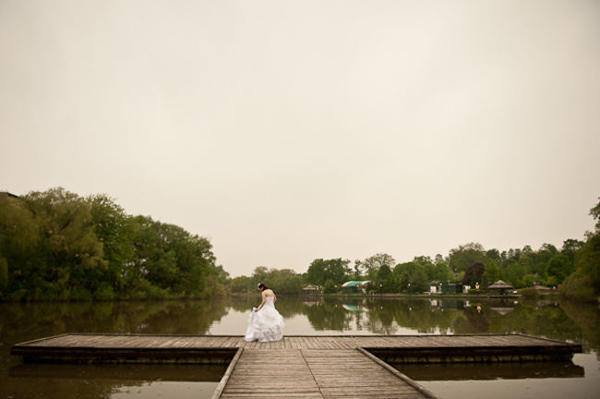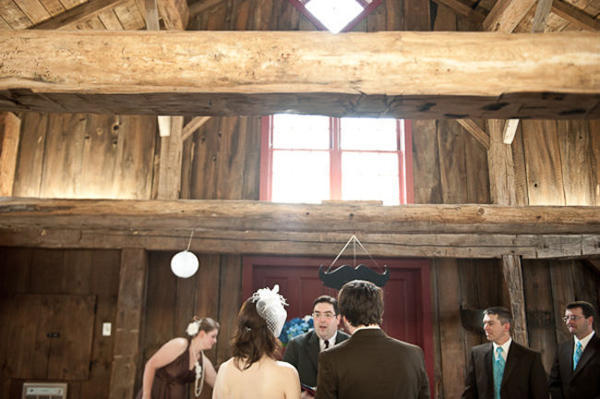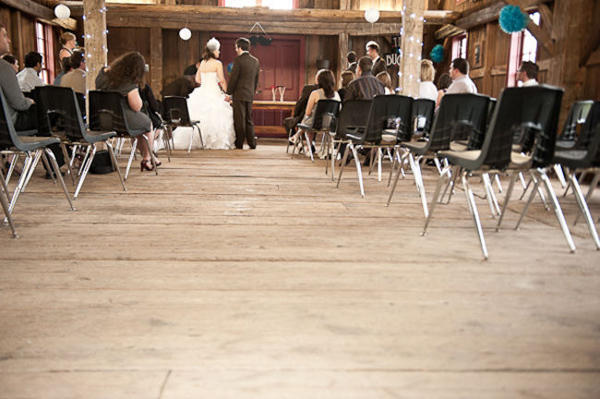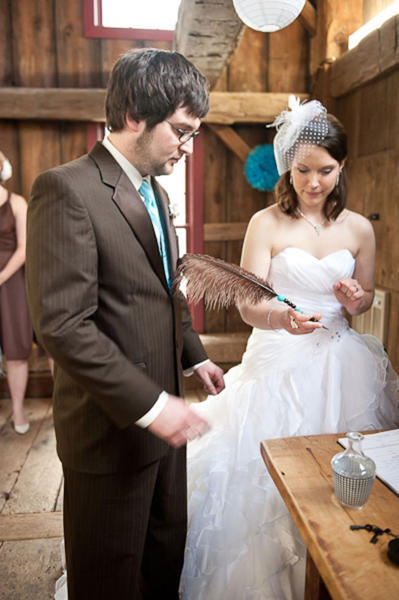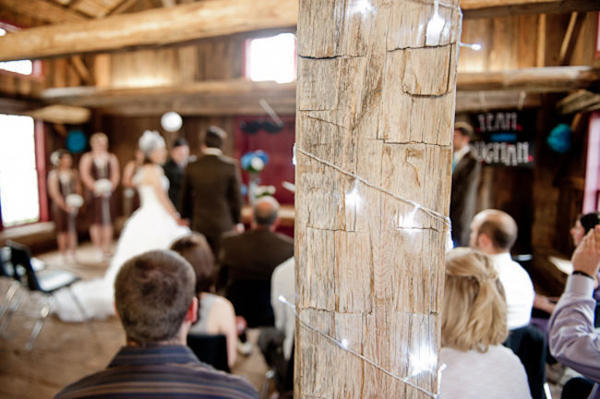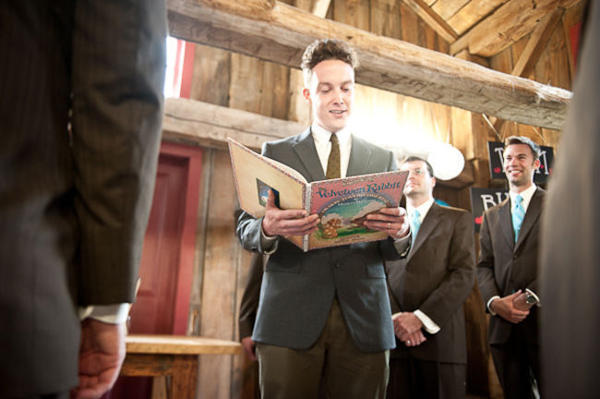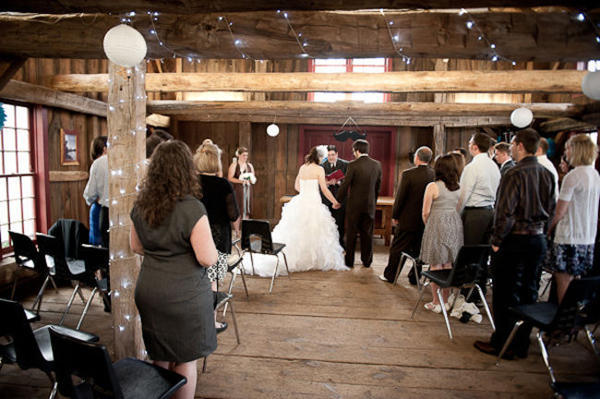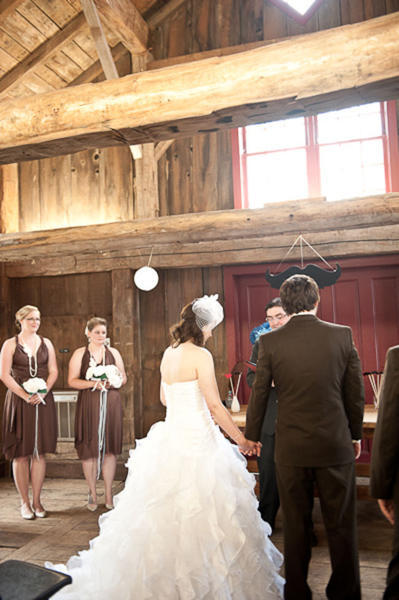 What were the highlights of the reception?
We booked at room at Wildcraft that had an adjoining private patio. I think one of the biggest highlights for us was arriving at Wildcraft about 45 minutes before dinner to a really laid back atmosphere where everyone was just sitting around outside with a drink and munching on hors' doeuvres that were being butlered around.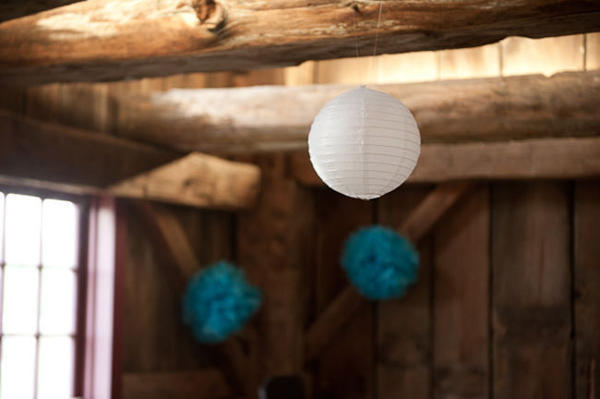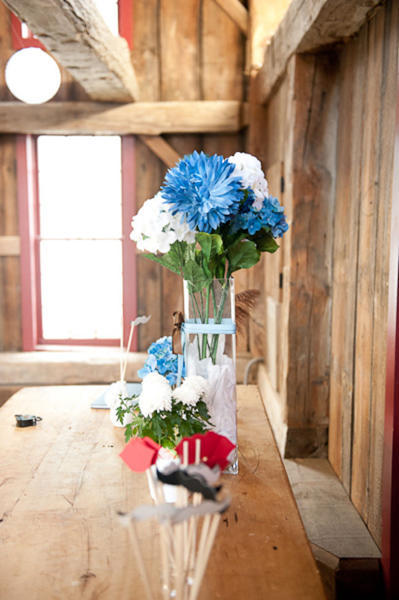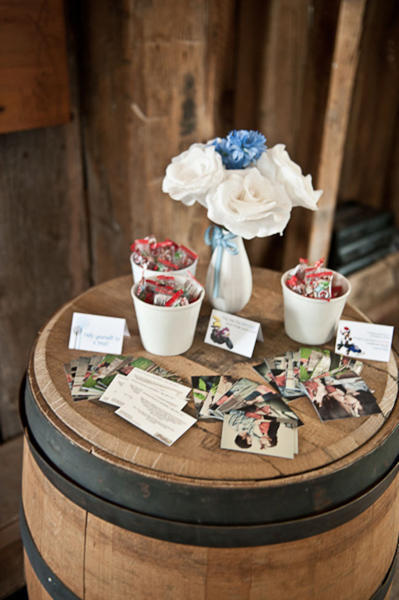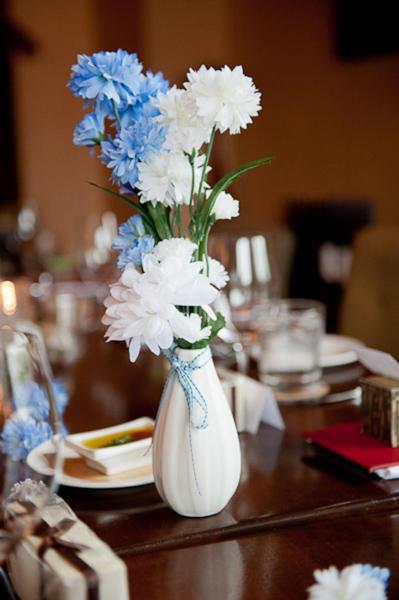 What was the best thing about having an intimate wedding?
It was relatively stress free. We didn't have to worry about all of the standard details like DJs, caterers, wedding cakes, large amounts of decor, late night buffets, etc etc etc. With so few people, we were really able to focus on the details, putting lots of effort into a small number of items rather than minimal effort into a large number of items. We were able to have some fun and make photo props, as well as DIY a good portion of our decor, including all my of the bouquets.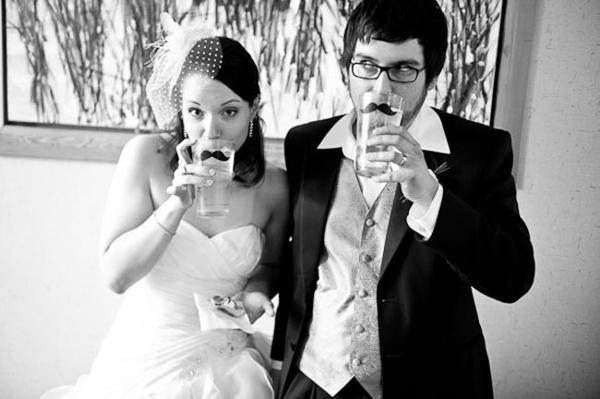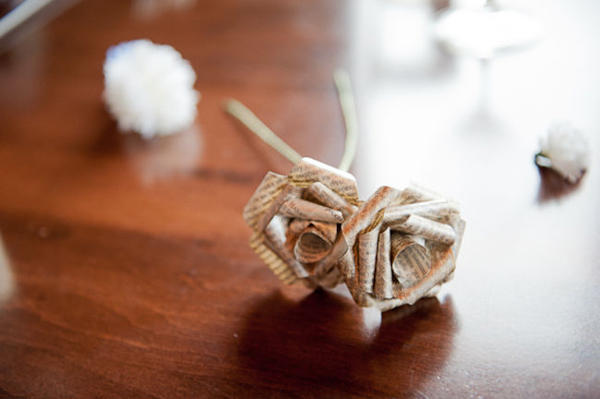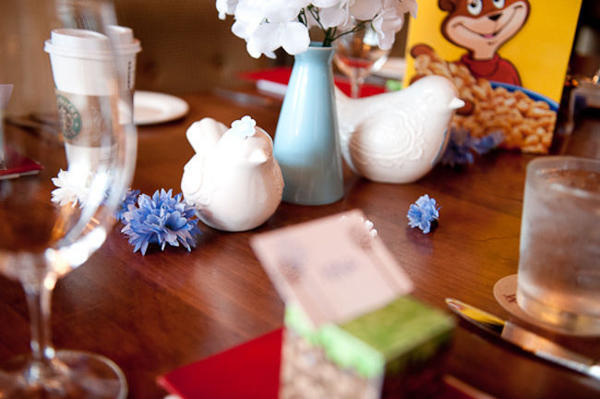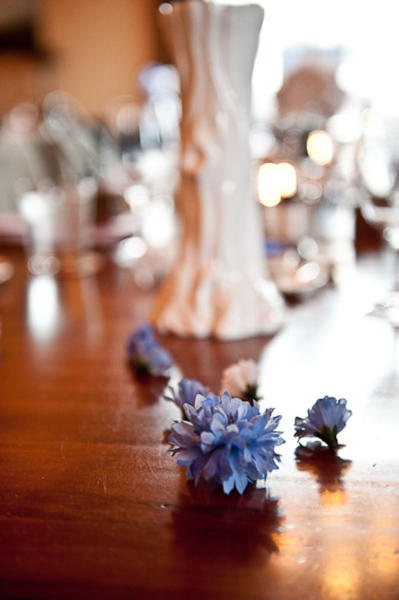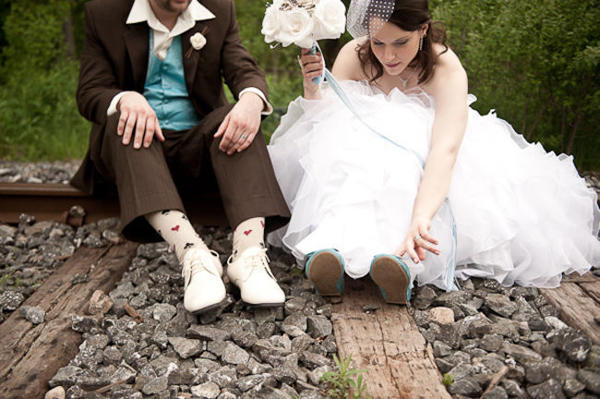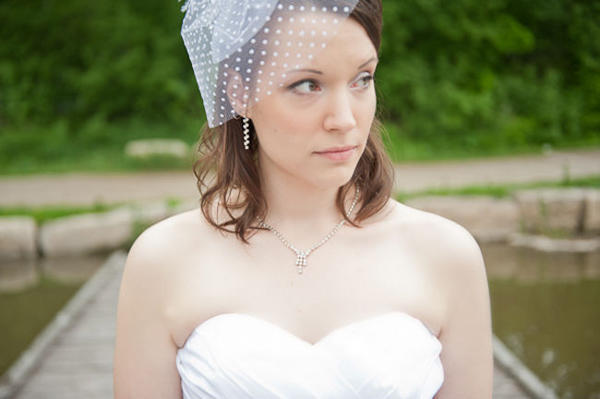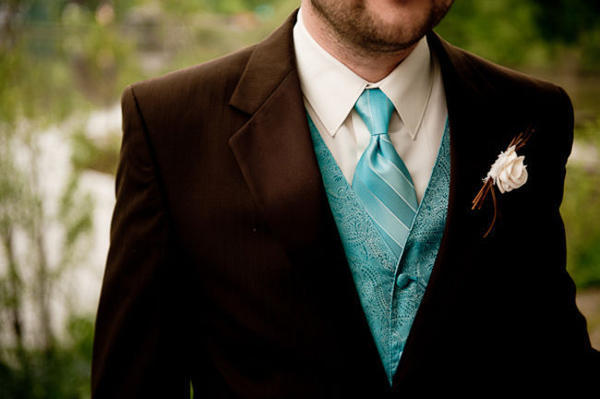 What advice do you have for couples who are considering an intimate wedding?
In general, I think our advice would be to host your wedding the way you want to, rather than how others expect you to. Tread carefully with that advice though and be aware that you'll hit some family drama (I certainly did!).
We did a lot of nontraditional things with our wedding that some people may or may not have understood (ie. our placeholders were Minecraft cubes that we put together ourselves – not exactly a reference everyone would get). Our invitations were nontraditional and didn't have much of the standard or expected text in them. We didn't do any of the standard dances, bouquet tosses, garter tosses, etc.
Not everyone may have understood or been on board with the way we did things, but the day was for us, and at the end of it, we were thrilled.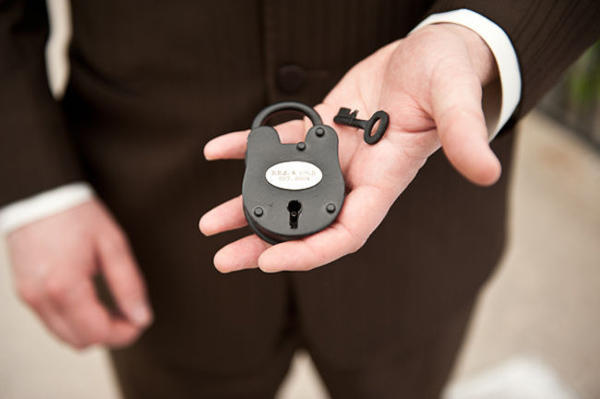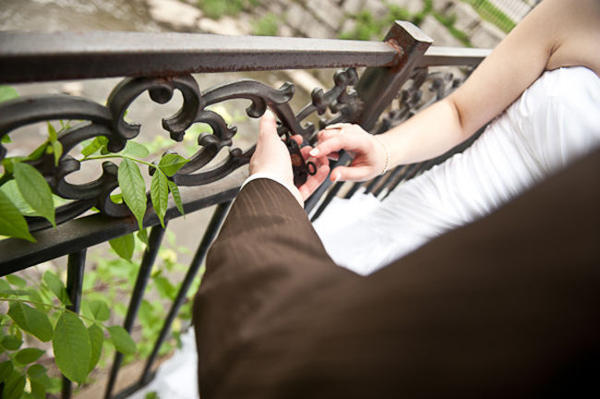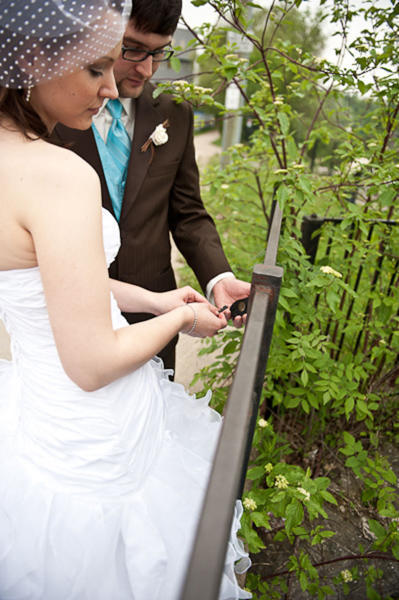 Vendors:
Ceremony: Grist Mill, City of Waterloo

Reception Dinner: Wildcraft Grill Bar

Photography: Green Autumn Photography

Officiant  (Humanist Association of Canada): Matthew Bin

Tux rentals: Moores

Bridal party hair: Floor One Salon

Groom's Boutonniere: Bragging Bags

Antiqued paper roses on the dinner tables: Nerd Nuptials

Invitations (I'm a graphic designer and designed them myself): Element Print & Copy