Ring bearers play an important role. Not only do they help to announce the bride, they also have the obvious privilege of holding the wedding rings.
Flags and signs carried by the ring bearer are a fun way to announce your arrival. These simple signs add color and interest to the day and give the ring bearers an added responsibility.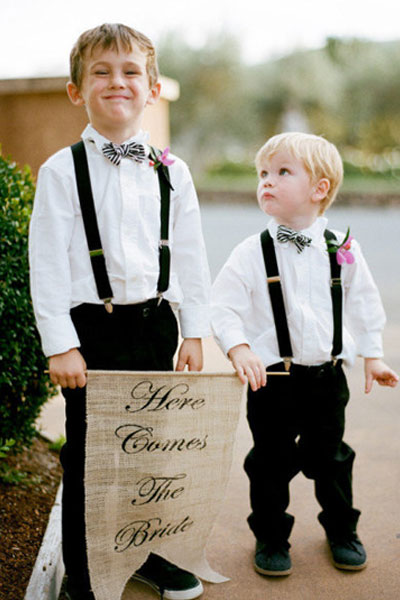 Adding a ring bearer to your special day is a great way to include your children in the ceremony. It makes them feel special and helps them to feel like they have a say in what is going on. A great idea is to practice with your little one what will be happening on the big day. Although children love attention, sometimes a crowd staring at them is very daunting – especially if they are shy.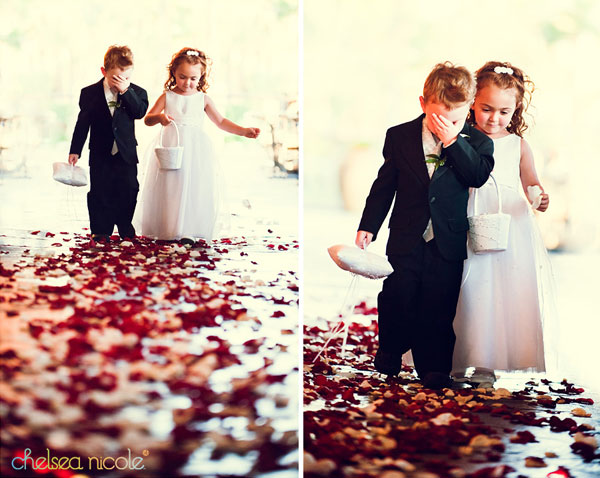 For those of us who are lost when it comes to fashion, I found this guide very helpful. Not all weddings call for a suit or a tuxedo. With a more laid back ceremony the ring bearer may be more comfortable in shorts or a vest.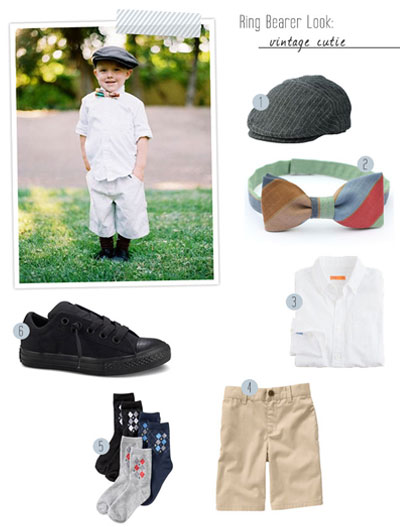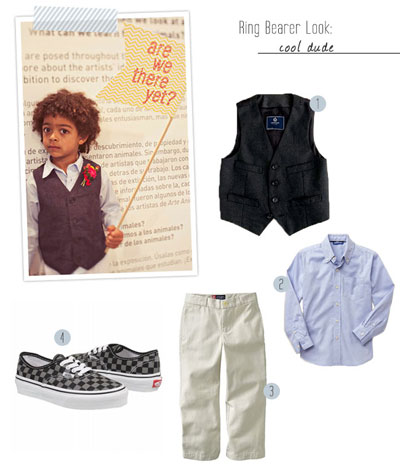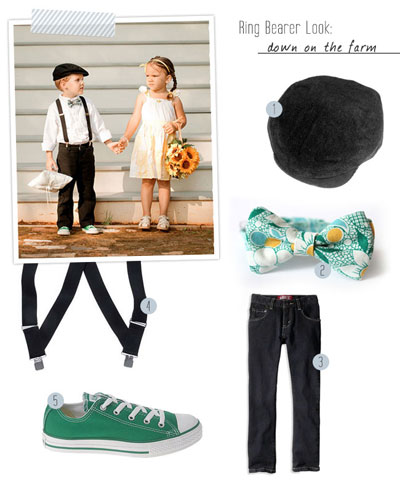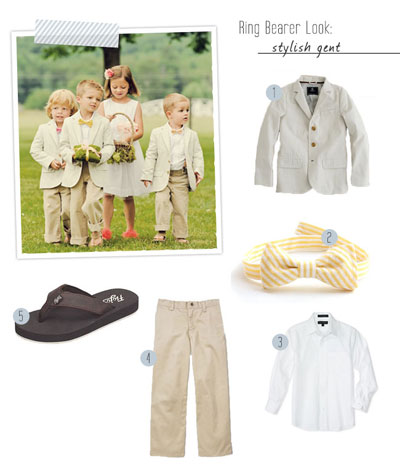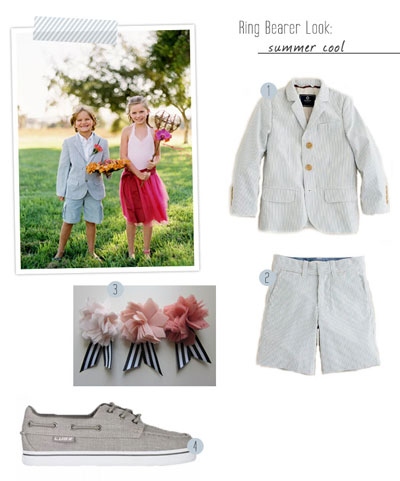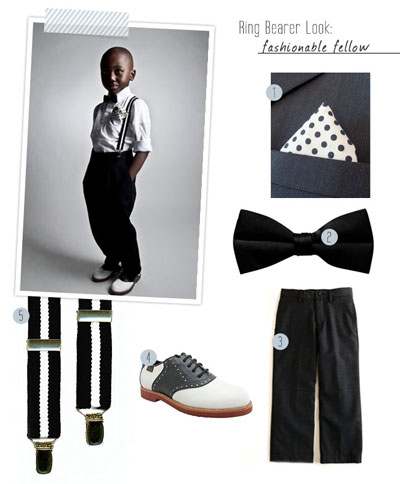 You can't forget that most kids hate being dressed up. Once they have done their duties they should have the option to change into something more comfortable. I love these t-shirts. It makes them feel special but at the same time lets them be comfortable for the long night ahead of them.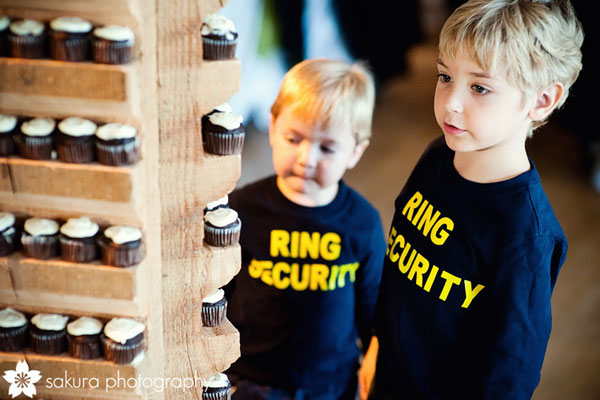 If you don't have children you can always chose to include your special friend. Lots of brides are choosing to make their dogs part of their wedding as they are part of your family. If you have a well behaved dog this isn't a bad idea. There is also an option to sign them up for classes to make sure their trip down the aisle isn't a total disaster!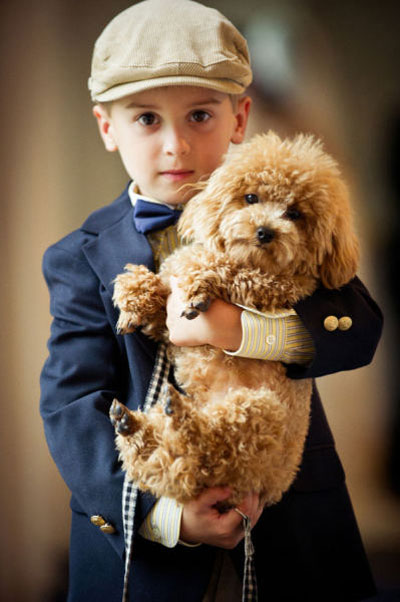 Image One: Jessica Claire; Image Two: Ryan Ray Photography; Image Three: Jason Crater Photography; Image Four: Chelsea Nicole; Image Five: Green Wedding Shoes; Image Six: Sakura Photography; Image Seven:  CinemaCake Filmmakers