Love the idea of a rustic Texas wedding? Las Brisas Farm is the perfect location for your outdoor wedding with up to 50 guests. The venue, which is a quick one hour drive from nearby cities including Houston and Austin – and only two hours from San Antonio,  is the perfect setting for a stress-free wedding in the splendor of nature.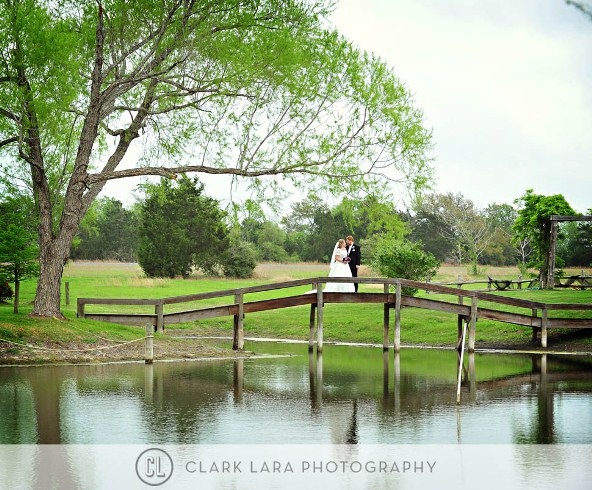 Las Brisas Farm features artful landscaping with spectacular, colorful and fragrant gardens, all designed for beautiful, romantic moments and photos. The front porch, surrounded by roses and lilies, offers old-fashioned charm, while the outdoor chapel offers an air of romance.
The Cathedral Arbor, located on the edge of a pond, has views of a footbridge and wisteria arbor. There is also the option of getting married in the gorgeous Grande Hearth Courtyard.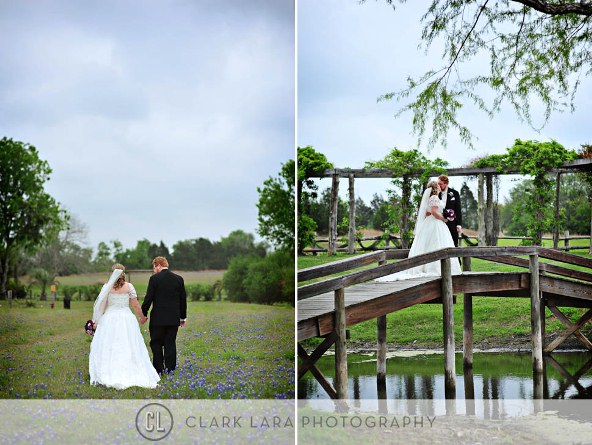 You and your guests can also extend your stay on these beautiful grounds when choosing to stay at the Farm, with options including the Arbor House, the Bunkhouse, the Bunkette and the Casita.
Want more info? Visit Las Brisas Farm.
Photos: Clark Lara Photography
Sponsored Post.