I have one of those love/hate relationships with themed weddings, as a general rule. Don't get me wrong, I love a theme well-rocked. These DIY heart details would make such a sweet, kitschy theme for a February wedding. From centerpieces to invitations and desserts to decor, a wedding filled with hearts sounds like perfection to me.
I Heart the Dessert Table
You can exercise so much of that creative energy on the dessert table with simple and touching details. I love how fresh and simple these heart cupcakes are. You can even spice it up a bit by using colored sugar and cupcake wrappers!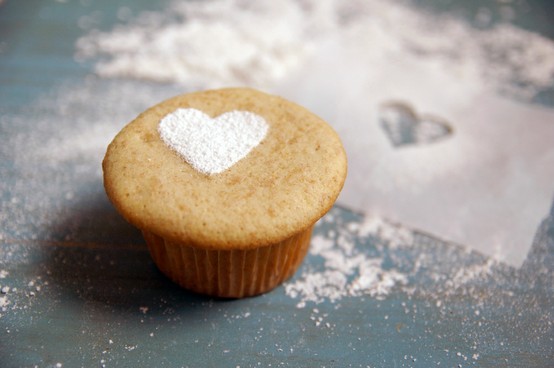 These snow white sugar cubes with bright red heart accents caught my eye immediately. I have always appreciated unexpected and cute details at weddings. Think of how surprised your tea and coffee-drinking family will be to see these sweet-hearts at your dessert table.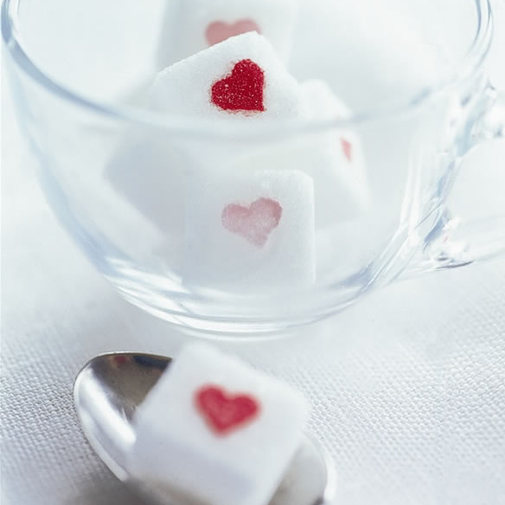 Chunky, loud heart cupcakes are adorable for a casual, laid-back wedding.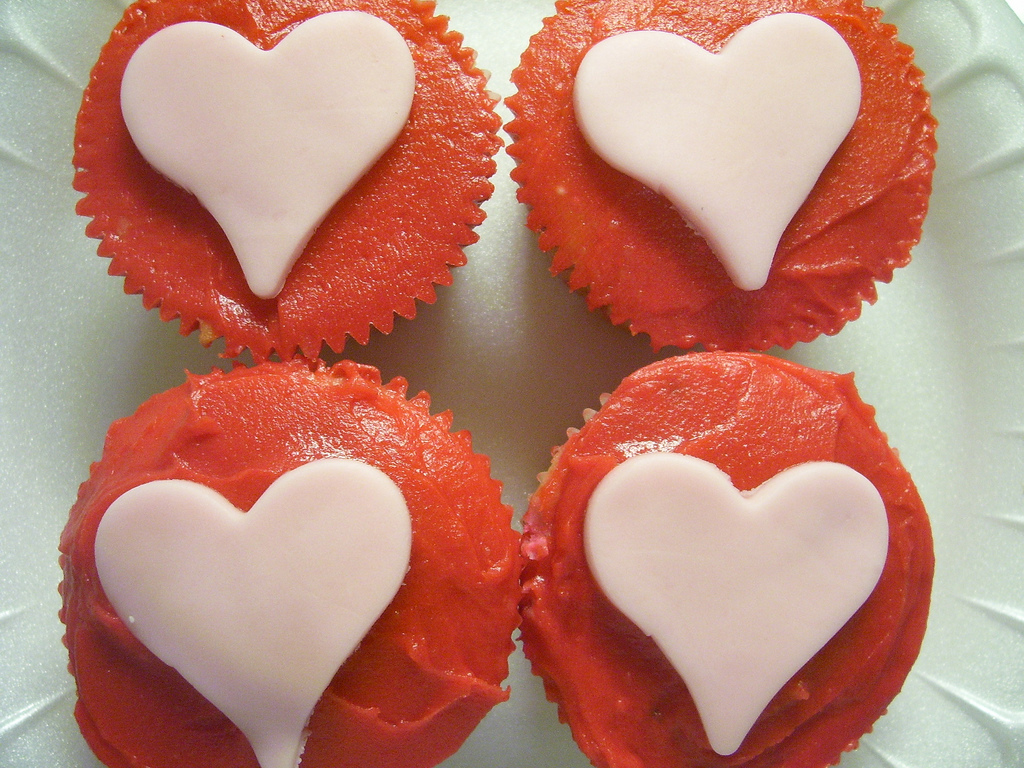 Do I have to say how much I love this cake topper…or do you pretty much get it? I love how simple and DIY chic the topper is matched with the plain white cake and ribbon accent.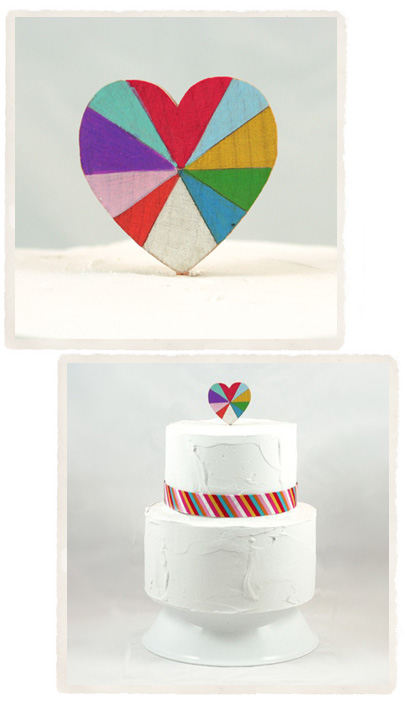 You're So Sweet Decor
These magazine cutout hearts make the perfect garland and add such a sweet and simple touch to any wedding with any vibe. I love how they look hung in the window below.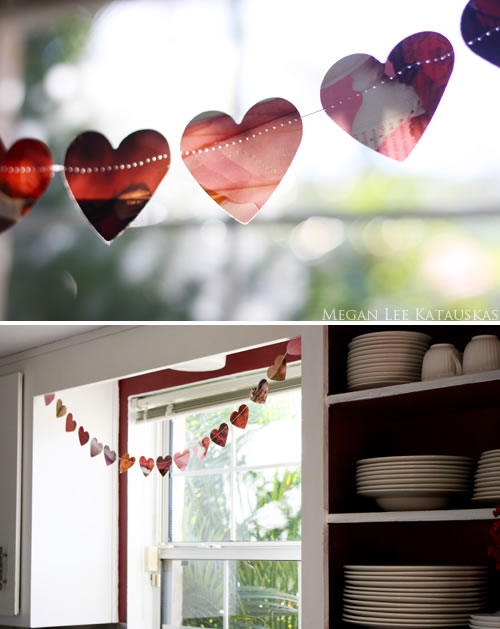 Do you love kitsch as much as I love kitsch? I hope so. This heart garland is the so-ugly/cute-it-hurts sibling of the romantic cutouts above. I have to say: I find it charming.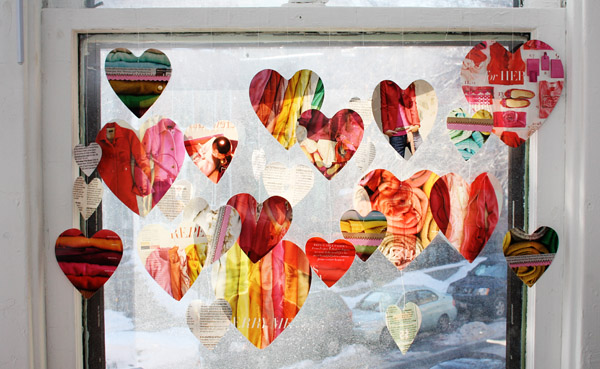 Invitations and Stationery with Love
What's more fitting to a wedding than a Venn Diagram? Take a little of column A mixed with a little of column B…marriage.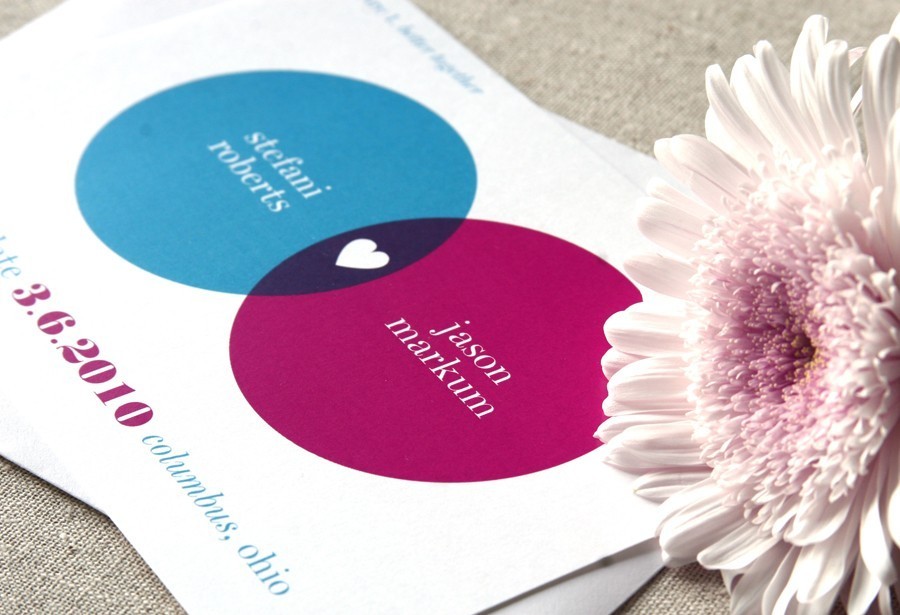 Another take on the Venn Diagram in a full-blown stationery suite that takes that heart theme to the Nth degree.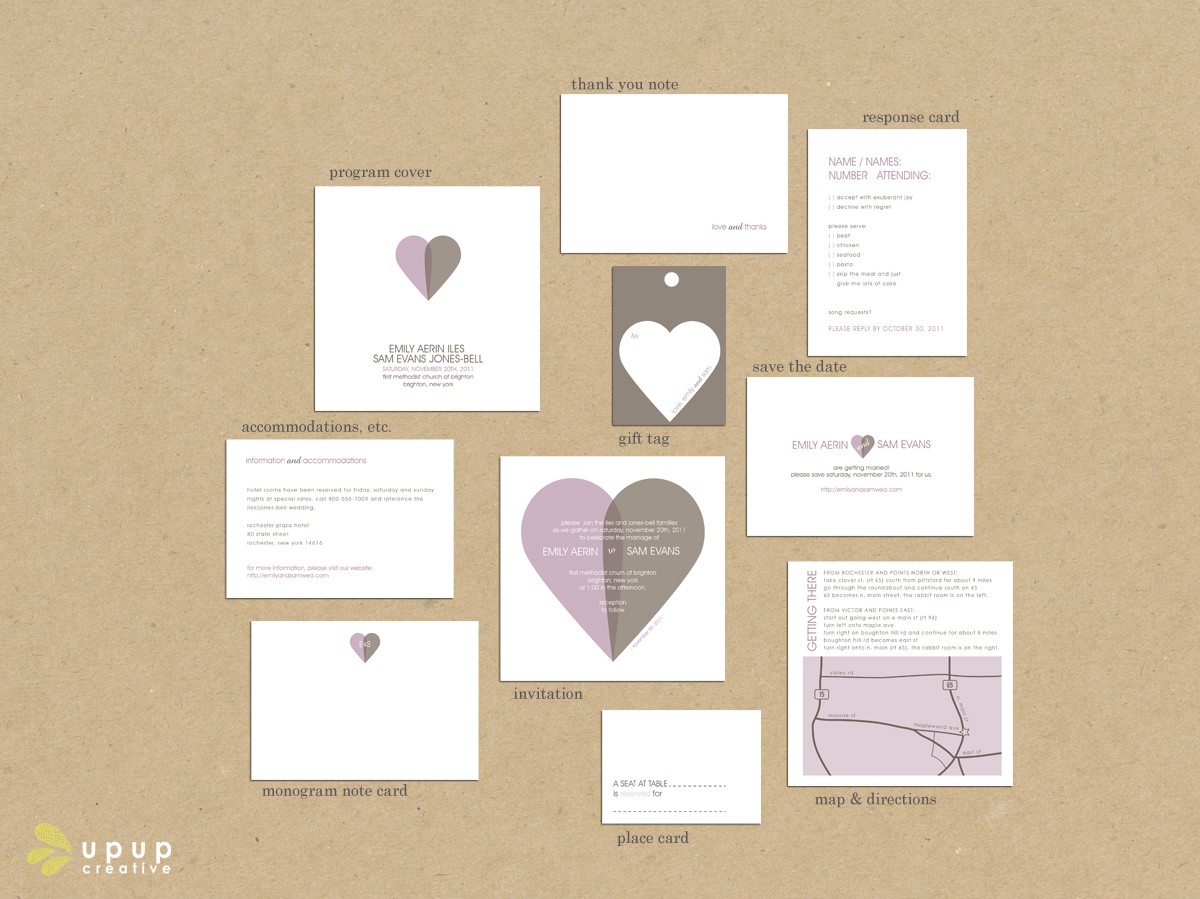 Add a little heart-themed personalization to your invitations with a custom return-address label or stamp.
Mixing bright and loud colors with simple typography is a great way to make a statement with your invitations that can be easily carried over into your wedding details.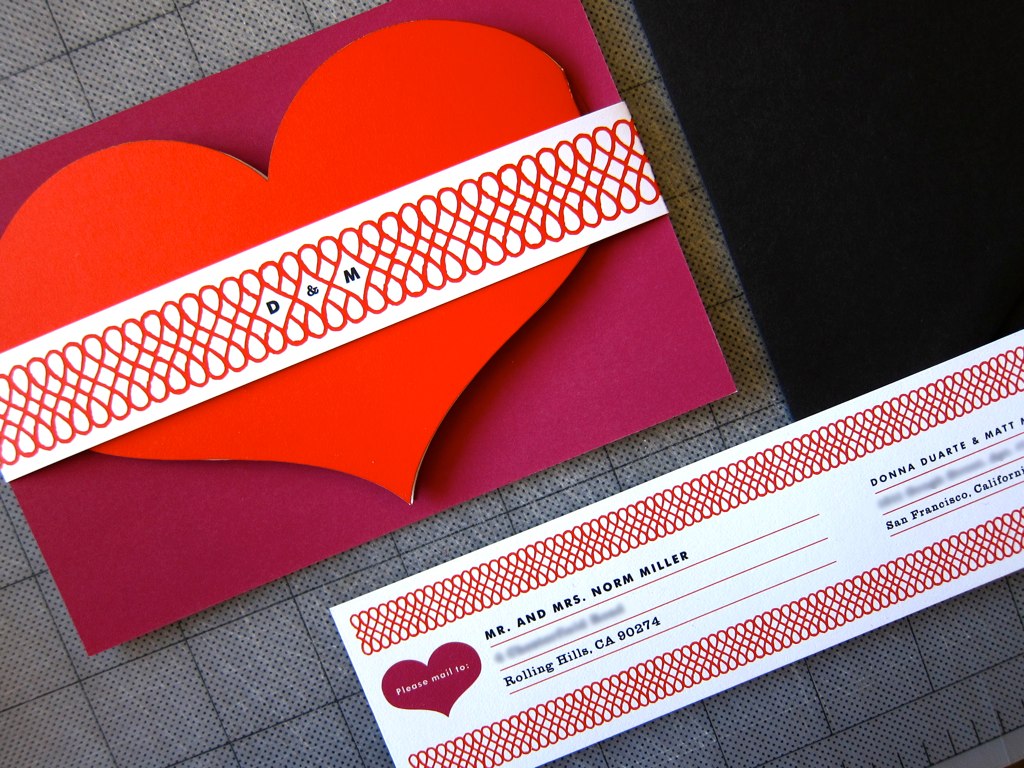 And to Top it Off
The best thing about a heart shape: It's easy to sew, cut, design with and shape so you can use it in every aspect of your wedding. I love this DIY felt heart bouquet and boutonniere match as a simple and sweet touch. Against the cake, it's impossible not to picture it as an adorable cake topper.
I love how sweet this lace heart cake topper is on a one-tier cake.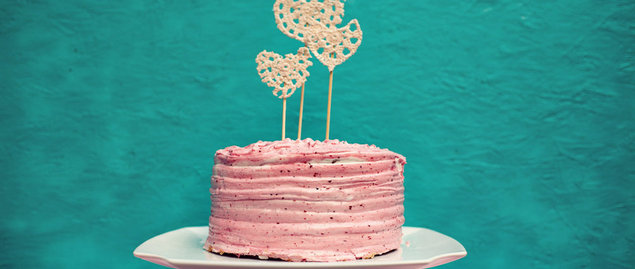 This puffy heart cake topper project would also make an adorable "yay" wand topper.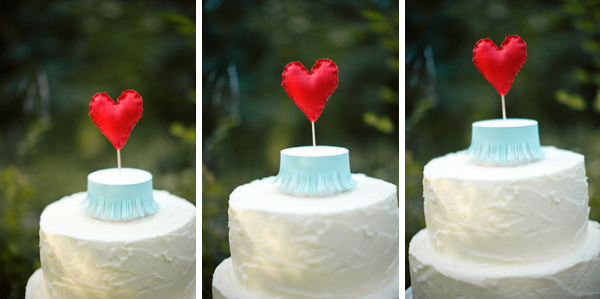 Jump Right In
There's no limit to what you can do with sweet and simple heart details for your wedding. Heart details might have a bit of a corny reputation, but I hope they make a comeback, STAT.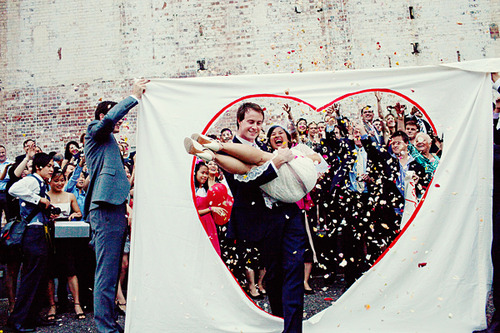 Photo One: Pinterest Photo Two: Cox and Cox Photo Three: Cupcakes Take the Cake Photo Four: Eat Drink Chic Photo Five: Craftzine Photo Six: Kids Stuff World Photo Seven: Cheerupcherup on Etsy Photo Eight: UpUp on Etsy Photo Nine: NoteTrunk on Etsy Photo Ten: The Indigo Bunting Photo Eleven: LaBelle Bride Photo Twelve: Project Wedding Photo Thirteen: OnceWed Photo Fourteen: WeHeartIt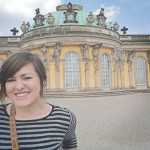 Lizzie Smithson is a public relations graduate and wedding/design blogger planning a $10,000 (or under) wedding with her graphic-designer fiancé.