Vintage vinyl records are working their way up to the top of the charts as wedding decor! There are so many fun ways to add a little retro audiophile flair to your wedding.
Kick off a rockin' soirée in style with record sleeve invitations. Album cover art offers an endless amount of inspiration for your invitation design. Projects like this retro country-style invitation suite are ambitious, but the smaller guest list of an intimate wedding can make such a creative endeavor quite doable.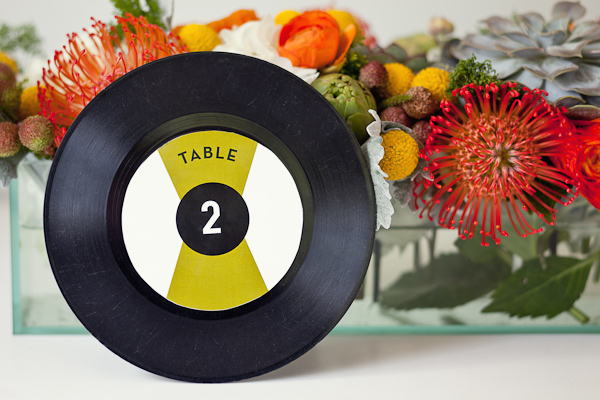 Real records make excellent reception table numbers. Guide your guests to their seats with dainty 45s, or go big with full-sized album covers. Check thrift stores for stacks of ultra-cheap 45s. The labels may be a little funky, but it's easy to cover them with new, custom labels. If you're going with full-sized LPs, proceed with caution! The amazing variety of album covers can overwhelm if you don't have a set theme in mind. Narrow it down to covers that feature a specific color or music style to save yourself from awesome album cover overload.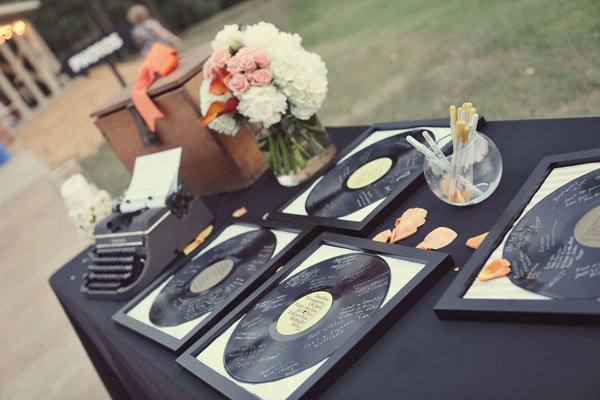 Vinyl LPs also make beautiful alternative guest books. Use albums that are meaningful to you as a couple, or re-brand not-so-meaningful LPs with a custom label. If you're doing record guest books, look for LPs in decent condition to give your guests a smooth writing surface; cracks or deep scratches will mess up an autograph! Put out paint markers in light colors or metallics for a good contrast between the vinyl and your guests names. After the wedding you can display the discs in frames or store them in their original sleeves.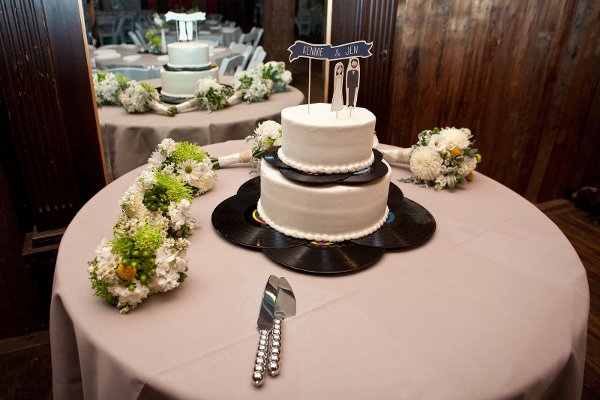 Of course, you can also extend the theme into the sweet-treats portion of your reception. Vintage LPs make a striking display for a wedding cake! Or, take it in a fanciful direction with favor tags shaped like tiny records.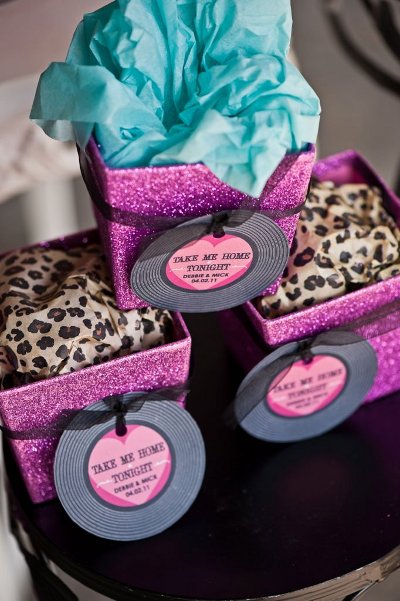 Check out these handmade address and business card holders make from vintage record covers by FreeStyleGifts. This would be a great alternative to a guest book!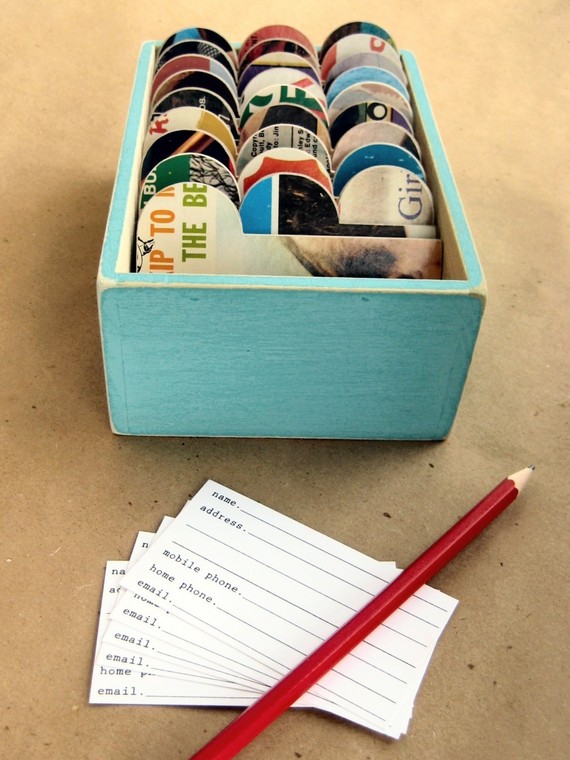 Photo One: Splendid Corp., Photo Two: The Sweetest Occasion, Photo Three: Love Me Do Photography, Photo Four: Ruffled, Photo Five: Julie Blanner, Photo Six: My Dream To Life; Photo Seven: FreeStyleGifts