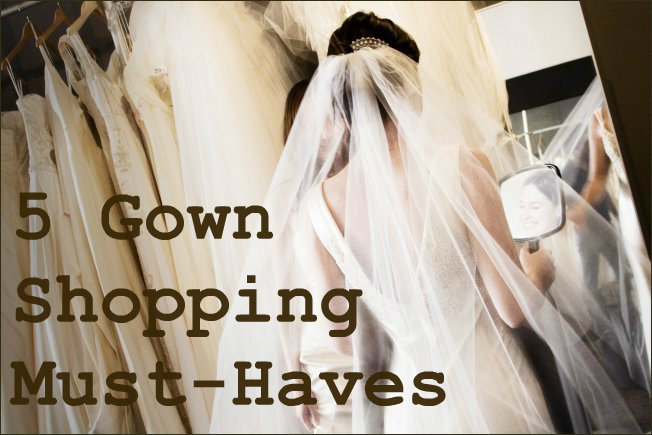 When I went wedding dress shopping last spring/summer, I was completely overwhelmed. I didn't know any of the rules (like no picture-taking – me and my two girlfriends almost got thrown out of a boutique!) and I wasn't prepared for little Italian and French women to join me in the changing room (so they could literally dress me up).
I also wasn't expecting to buy my dress on my second shopping trip (it ended up being dress #3 from dress shopping attempt #1). When I came out of the change room in this simple flowing A-line gown and my mother burst into tears, I knew I'd found "the one." But now it was time for my first fitting, on the spot, and I didn't have my shoes (I hadn't even bought them yet) or my wedding jewelery with me.
So I present to all you brides-to-be out there the ultimate checklist when going wedding dress shopping:
1- A tape measure. For your hair trial, for example, you may want to know how far down your dress starts from your shoulders/neck. If you've chosen a short dress, you might also want to note where the dress ends. You never know what type of measurements you'll need, so bring a tape measure and jot down a few specifics. Keep it in your wallet so it's always with you.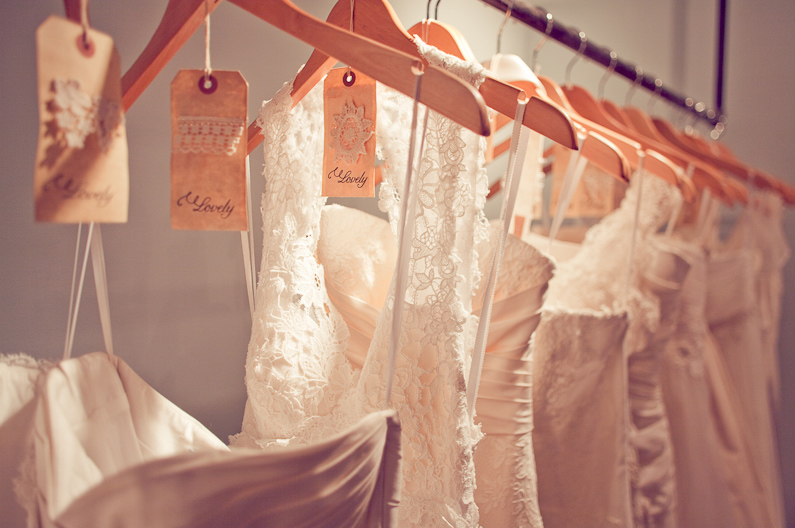 2- Wedding shoes. If you'll be wearing any kind of heel, you want to ensure the dress is hemmed at the right length when you're in the shoes, not flat-footed. If you haven't bought your actual wedding shoes yet, bring any pair that has a similar heel.
3- Wedding jewelry. I had a necklace resized, so I had to know the right length I needed in comparison to my dress (another handy reason to have had my tape measure). You also want your other accessories, like earrings, bracelets, and headpieces, to match any detailing on your dress, so it's best to bring everything with you.
4- A camera. You won't be allowed to take any pictures of the dresses you try on, but once you've committed to one gown and it's a done deal (i.e. paid for), you're allowed to snap away. But don't show too many people the pictures – you want them to have the full affect and see you all dolled up on your actual wedding day.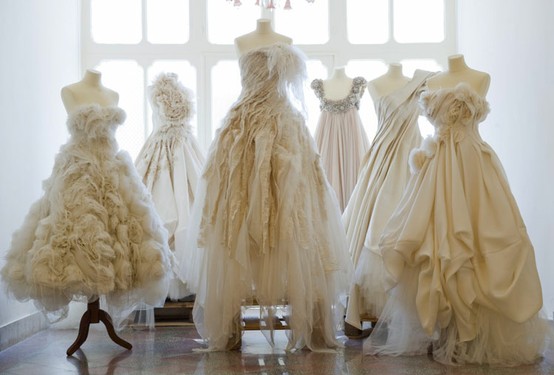 5- Tissues. My mom went into a complete meltdown when she saw me in my wedding dress, so make sure you tuck a few packs of tissues in your purse (I love wedding-themed tissues!)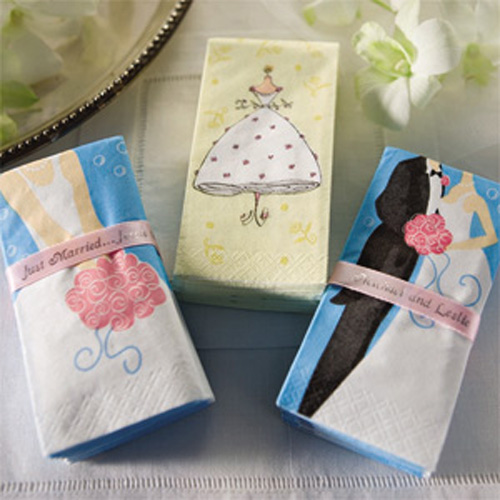 First Photo: What to Bring: Second Photo: Sweet Little Photographs; Third Photo: Grosgrain Fabulous; Fourth Photo: Bridal Buds