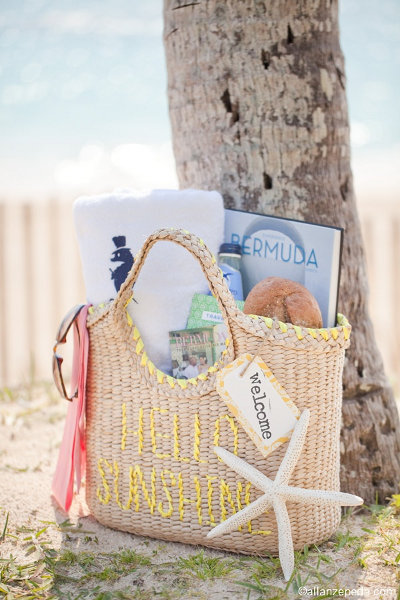 When your out of town wedding guests arrive at their hotel room, tired and weary after their journey, nothing is more comforting than a thoughtful wedding welcome bag from the couple they traveled so far to see. A great welcome bag is a sweet way to say "thank you" to your guests before the festivities even begin.
Although the cost of wedding welcome bags could get out of hand for a large guest list, an intimate wedding makes it much easier to splurge on your guests.
So, what goes into a perfect bag for your out of town guests? Here are some wedding welcome bag ideas:
Local Delicacies: It's so much fun to introduce your guests to the culinary highlights of your wedding's locale. Be it seasonal fruits or sinful sugary snacks, you can have a lot of fun assembling a mini-buffet of tasty treats to introduce your guests to the area, tastebuds first!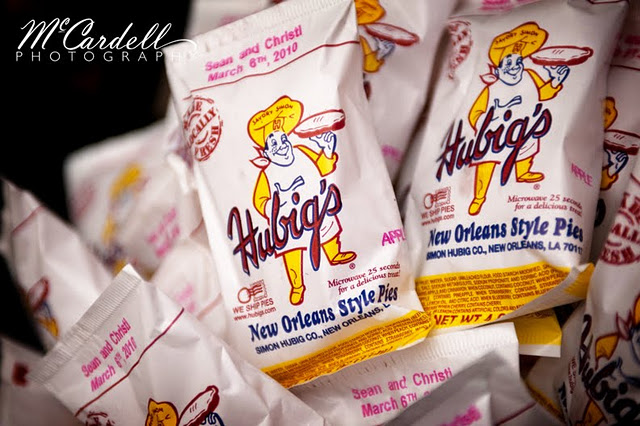 Local Maps: Gather maps from the local tourism board, or go with custom, hand-drawn maps that include details on the locations and events of your wedding weekend.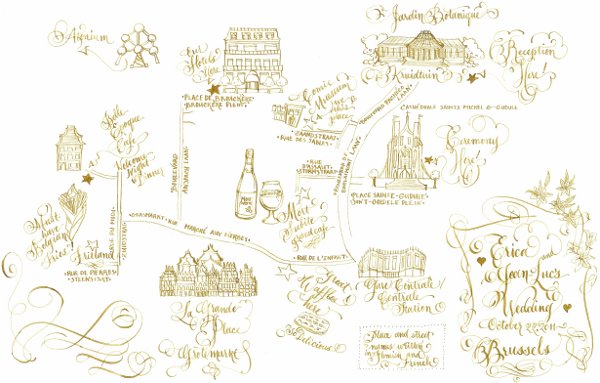 Survival Supplies: Consider the climate when you pack your welcome kit. If you're in a hot spot, make sure to include sunscreen. If it's chilly or dry, lip balm and hand lotion are nice. No matter what the environment, your guests can always use hand sanitizer, mouthwash, and other mini-toiletries that everyone forgets when they travel.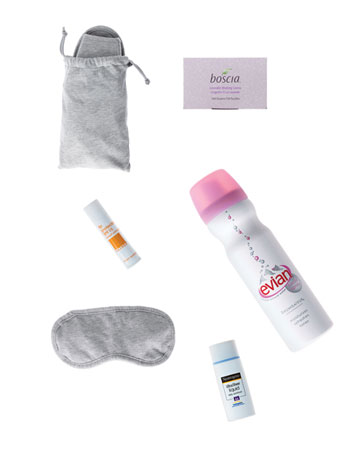 "Recovery" Supplies: You don't have to come right out and call it a "hangover kit", but your guests came to party, right? It's nice to give them a little something to nurse themselves back to life after your reception. While we're on the subject of recovery, bottled water is an excellent addition to an out of town guest bag. Nobody wants to drink the tap water in an unfamiliar town, and hotel bottled water costs a fortune, so a freebie will be appreciated. Plus, you can beautify the plainest water bottle by replacing the labels with your own "brand".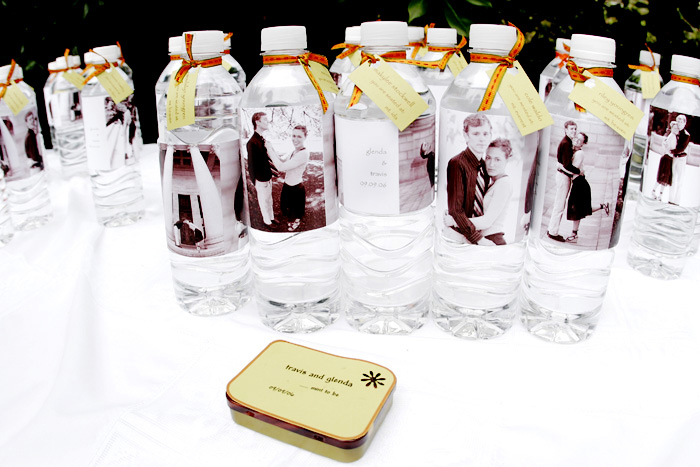 Postcards: Are great; stamped postcards are greater, especially if you're having a destination wedding in a locale that's foreign to your guests.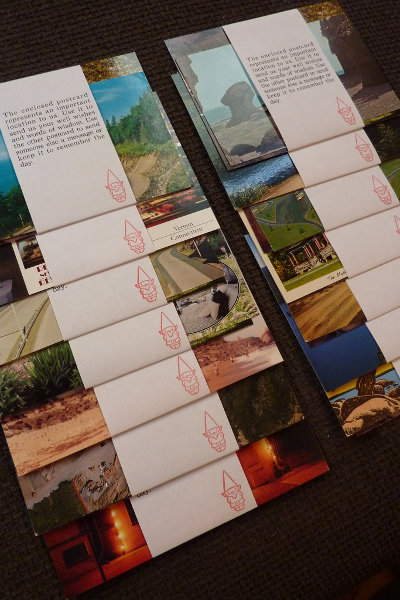 Reusability: A welcome bag that can be reused is the best kind. It's not only handy, it's a nice reminder of the fun of your wedding weekend. Your best bets are beach bags or reusable shopping bags, which both fold down nice and small for the return trip!
Photo One: Allan Zepeda via Style Me Pretty; Photo Two: McCardell Photography, Photo Three: Elizabeth Anne Designs, Photo Four: Martha Stewart; Photo Five: Precious Nuptials; Photo Six: Martha Stewart: Photo Seven: Brian Phillips Photography, Photo Eight: Wundoroo, Photo Nine: Elizabeth Anne Designs