Do you have your maids picked out? How will you pop the quesion?
There are so many ways to be creative when asking your maids to take part in your big day. We've rounded up a few of our favorite ideas.
Giving a locket or a locket ring with the question inside is great gift because it can be worn after the wedding and cherished as a reminder of your wedding day.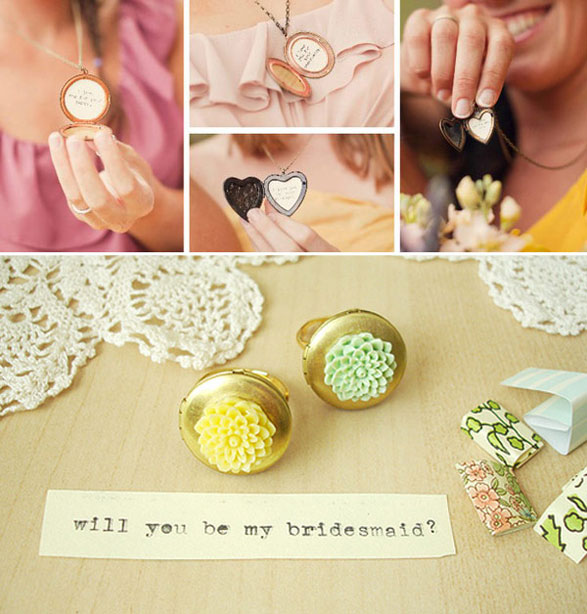 If you want to stick to the traditional way of popping the question with a card, try to make it creative with some special touches or make a cute card to help your maids know this experience will be fun.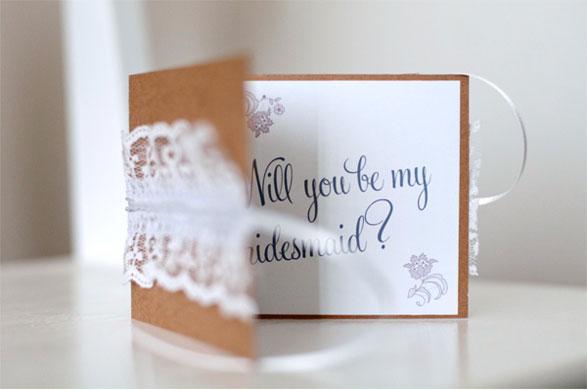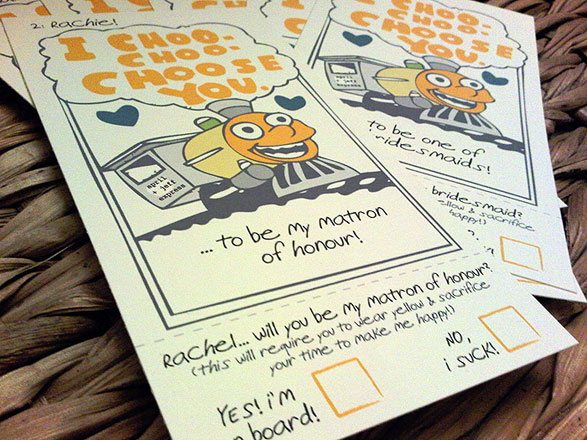 When you have your engagement photos taken, take a moment to ask the photographer to do a special one for your girls and then present it to them. They will love that you were thinking about them even when you were first engaged.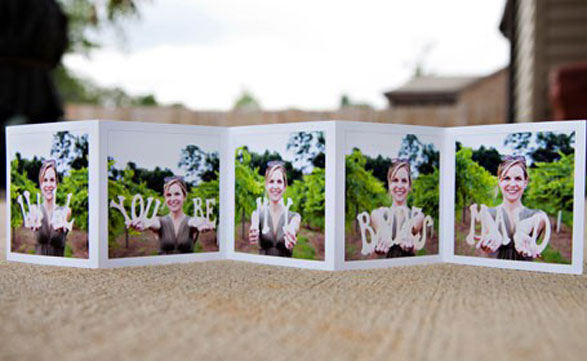 One of my favorite card ideas is cutting out paper dolls that look like your maids and putting your wedding color on them for their outfits. If your maids are not friends with each other it will help them remember everyone's names and they are also super cute!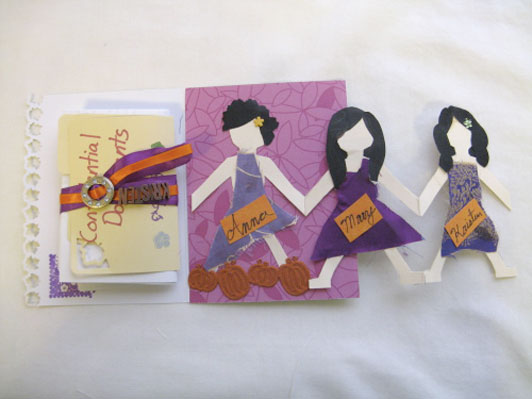 There are also really great online resources on how to make boxes for your maids that ask but also contain all the information they need about the day. You can add some photos of you and your maid having fun or go for a more symbolic approach and add in some treats for them to enjoy.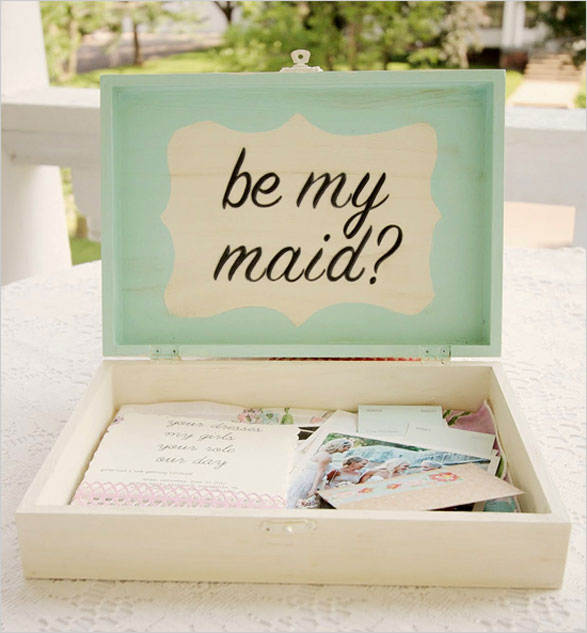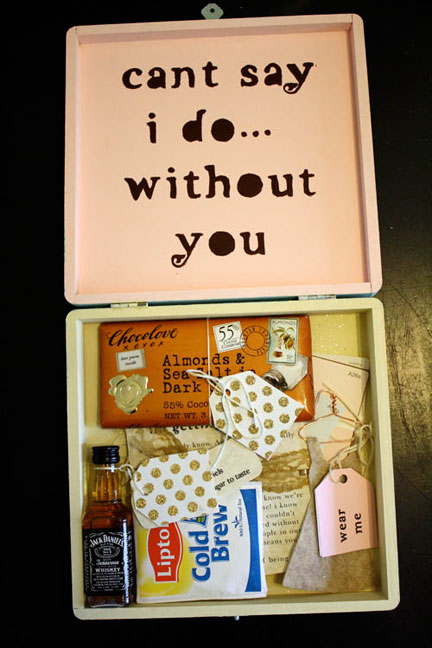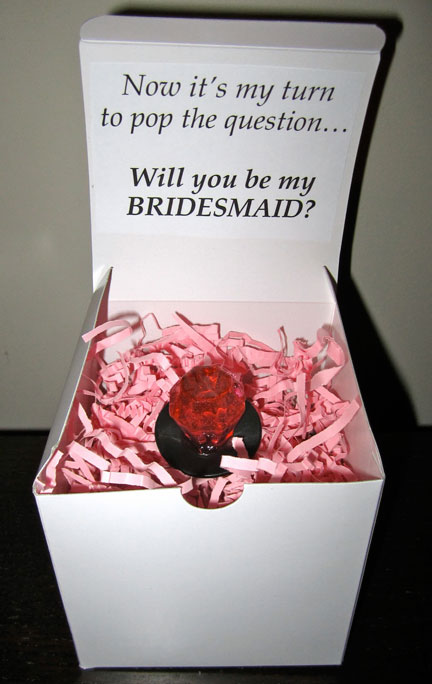 Another fun idea is to wrap some yarn or string around a bobbin so the maids have to unwind it and on the inside is the question: "Will you be my maid?'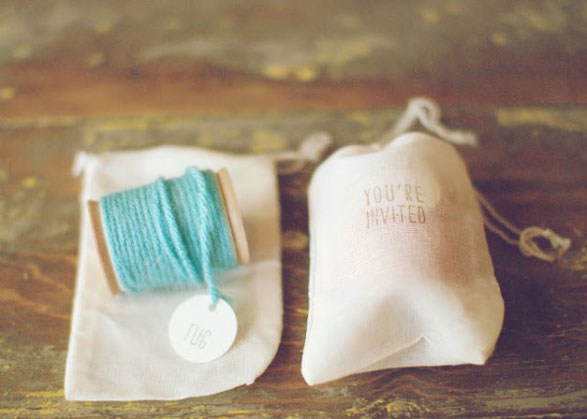 Making puzzles is also a fun idea. It keeps them guessing until the very last piece.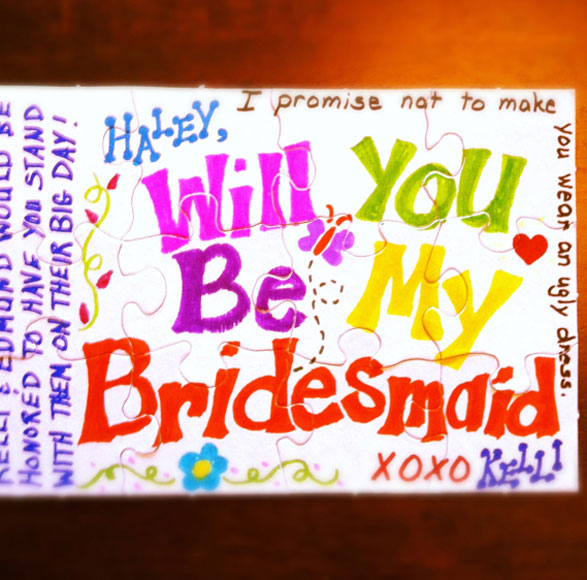 If you are feeling extra creative, you can create custom hangers for your maids to use for their dresses. All you need is some colored wire and a wooden hanger to complete the project.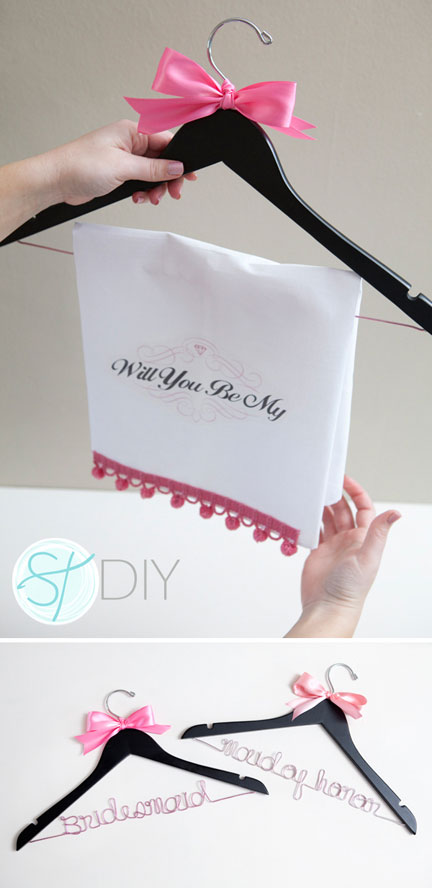 If you don't have a creative side, that is fine too! There are lots of bridesmaid ideas that can be found online that are inexpensive.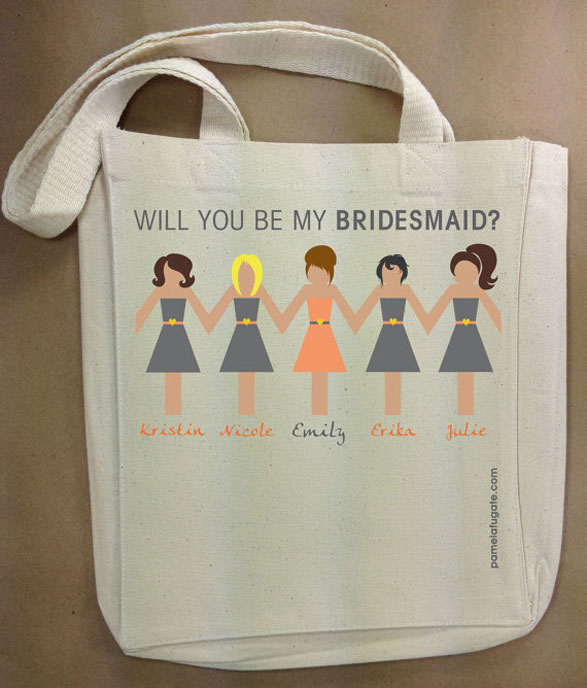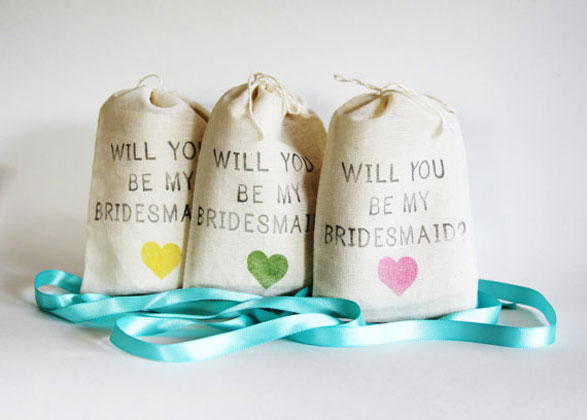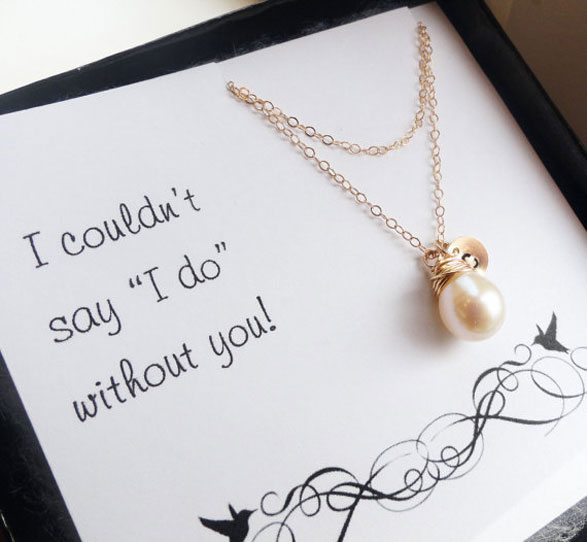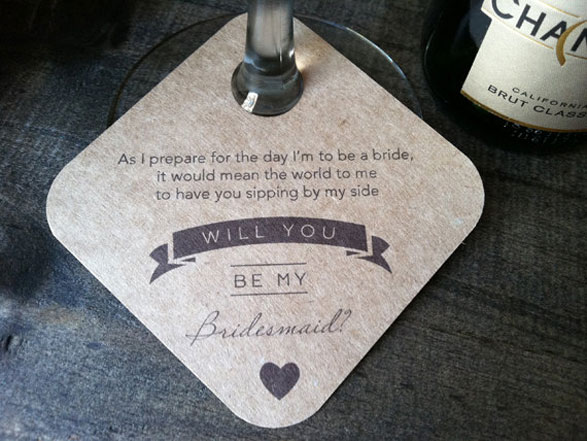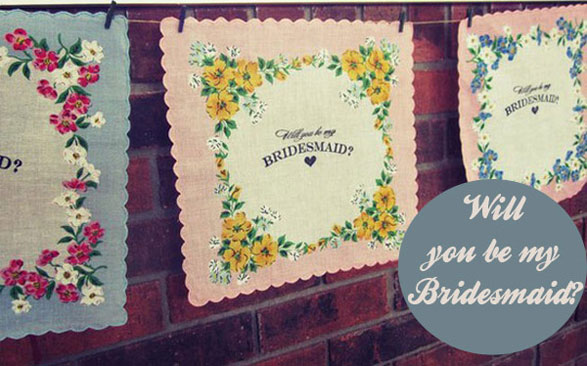 Who doesn't love a good cookie?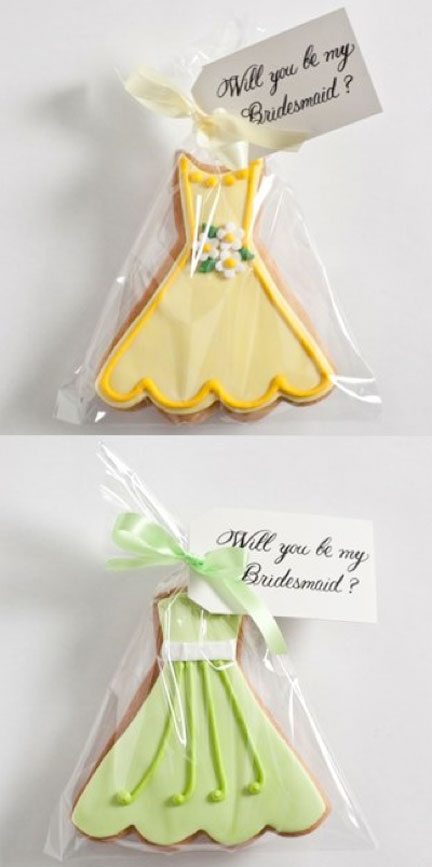 Speaking of food, you can also make some cute cupcakes in a jar and label them with the question. They are simple and delicious! You can even make them in your wedding color.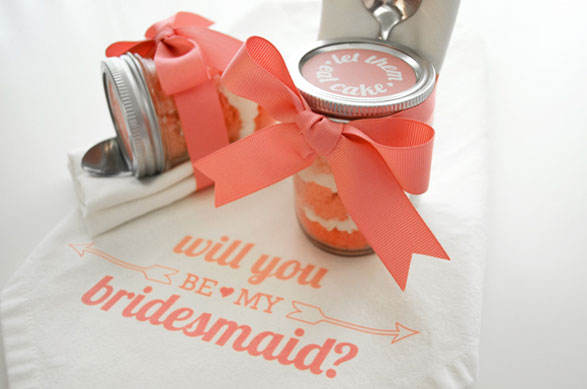 Photo One: 100 Layer Cake; Photo Two: Bayside Bride;  Photo Three: Posh Products and Designs; Photo Four: The Wedding Channel; Photo Five: Offbeart Bride; Photo Six: Wedding Chicks; Photo Seven: Lauren David Style; Photo Eight: Unknown Source; Photo Nine: Studio DIY; Photo Ten: Unknown Source; Photo Eleven: Something Turquoise; Photo Twelve: Etsy; Photo Thirteen:Etsy; Photo Fourteen: Etsy; Photo Fifteen:Etsy; Photo Sixteen: BHLDN; Photo Seventeen: NandL Notes; Photo Nineteen: Marry This