I've never met Brittiny, but I have corresponded with her – and I'm certain that I would like her.
Brittiny is an event planner.  She'd seen enough stressed out brides planning big, fat weddings to know that wasn't the route she and her fiance wanted to take. (Check out her blog, Mochafrugalista).
Sadly, her dad is battling cancer – which also put the important stuff in the forefront.
"I wanted a small wedding with my grandmother's cooking and the kids playing,"she says.
And she pulled it off for $3,000.
I hope Brittiny inspires other brides to re-focus on what really matters. And to keep it real.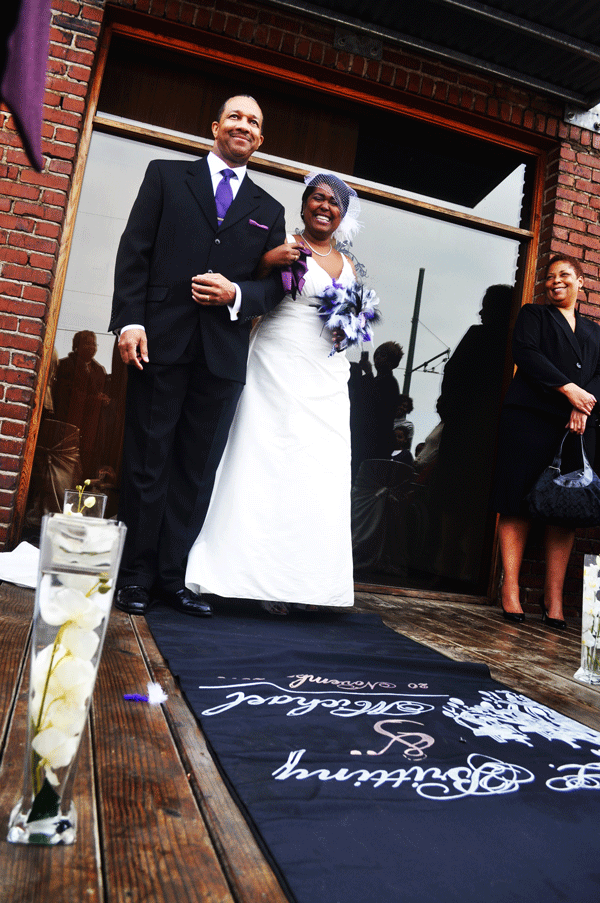 Brittiny, 30 & Michael, 34
Memphis, TN
Wedding Date: November 20, 2010
Number of Guests: 50-60 including 20 children
Wedding Cost: $3,000
Wedding Ceremony Location: No 2 Vance (An event venue in historic Ballard & Ballard Obelisk Flour Building.)
Wedding Reception Location: No 2 Vance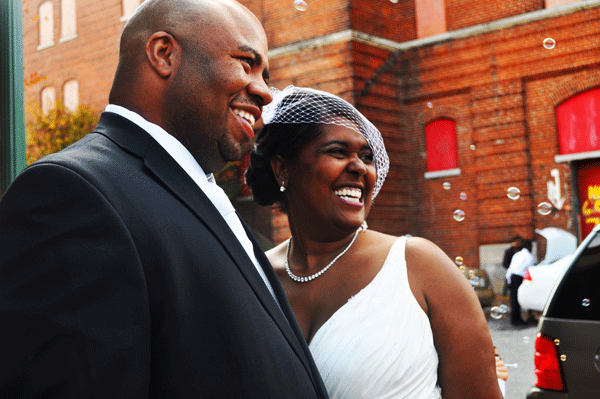 Why did you have an intimate wedding?
My dad has cancer and we really wanted him to be there with us for our wedding. We never wanted a large wedding. We always wanted a small wedding because of costs savings. Owning an event design company instantly allowed me to see that I didn't want the stress of a 200+ wedding. I wanted a small wedding with my grandmother's cooking and the kids playing.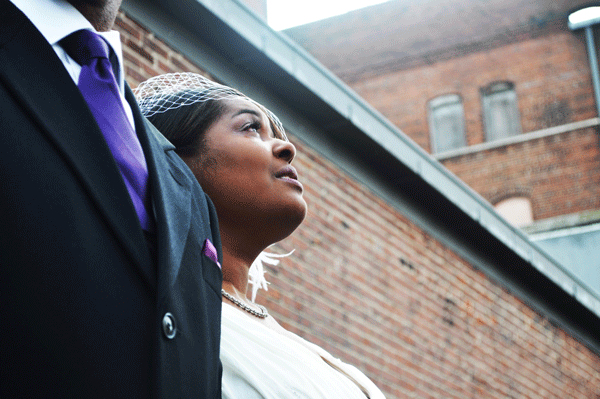 What are some the challenges that you faced planning an intimate wedding?
There really wasn't a challenge. We knew we wanted our family there with a few select friends.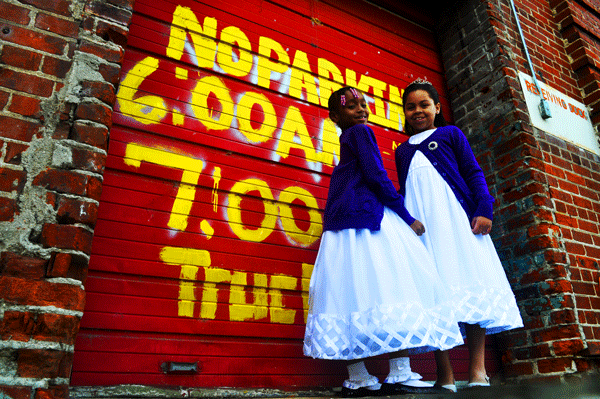 Was it difficult to pare down the guest list?
It wasn't difficult at all. We knew we wanted our closest family and friends to share in our special day. My grandmother probably found it harder not to invite every person in our large extended family.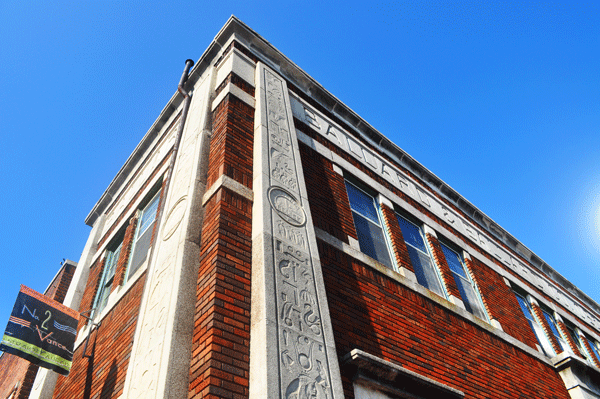 Did you have any 'issues' with the small guest list from friends and family?
Lol!!! My grandmother wanted me to invite my third and fourth cousins that I hadn't seen since elementary school.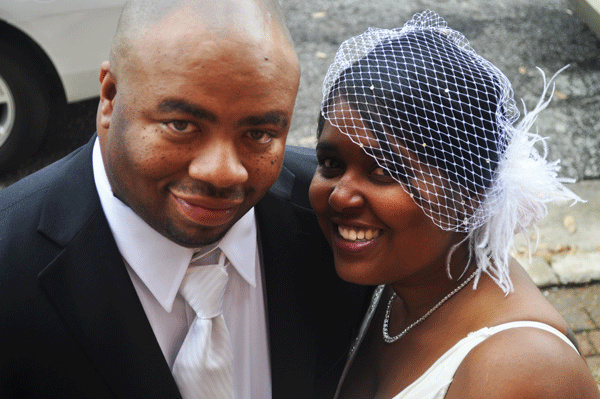 If so, how did you address them?
I quite frankly told her no, and if she got too upset I committed the ultimate faux pas and sent the invites to my cousins two weeks before the wedding instead of the appropriate time.  (Terrible, I know …  lol!!)  Of course they all said they were coming and didn't show up.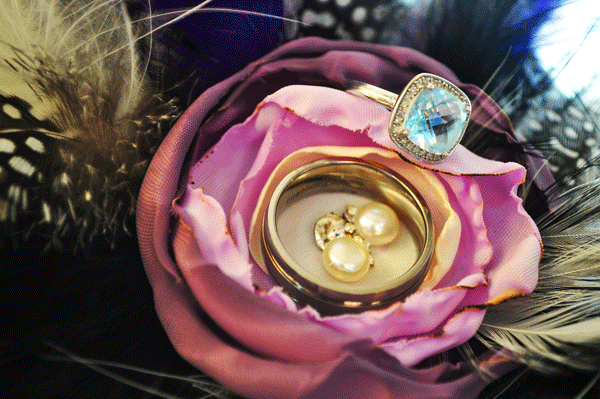 What were the highlights of the ceremony?
My dad hugged me right before we were to walk and he was in his wheelchair and said I was beautiful. My stepdad walked me out and when they asked who gives this woman away we all turned and waved at my dad. Another great part is when I cried the entire time. I was so unemotional until it was time then I cried the entire time. And laughed. It was hilarious and wonderful. I was literally bouncing when we were pronounced. Then we turned around to walk away and the pastor said we had to pray. I love the picture of when we had to turn I was laughing and looked so happy.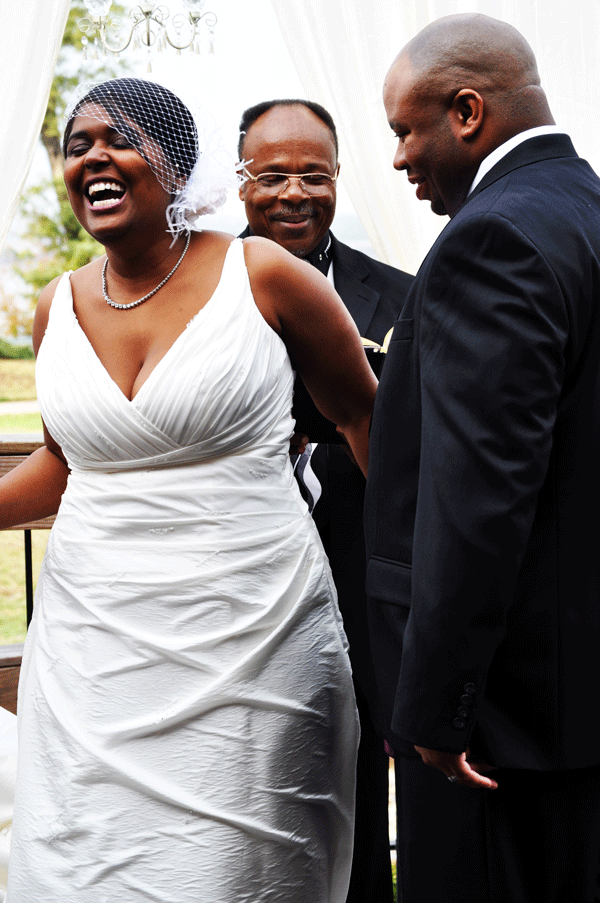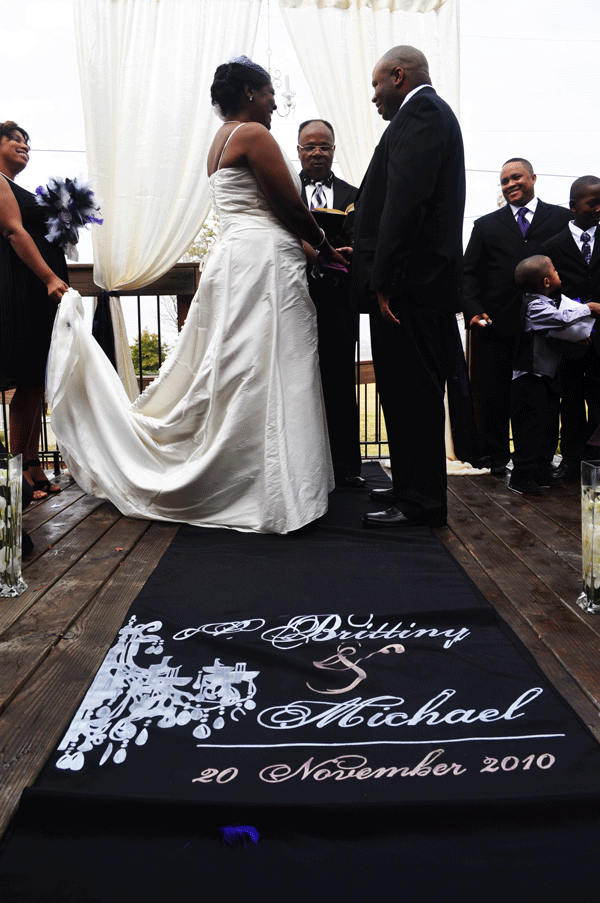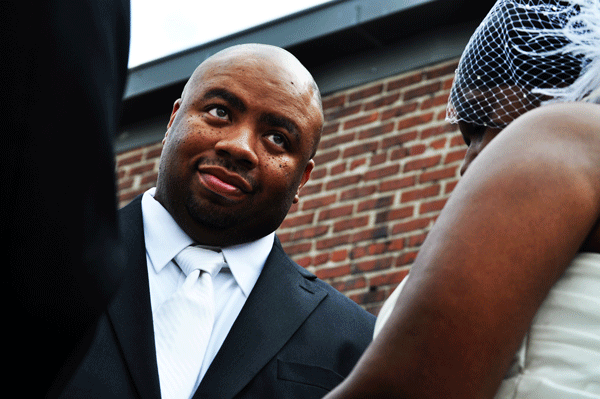 What were the highlights of the reception?
Seeing my cake for the first time. My grandmother made it and argued because she wanted a traditional cake with columns and a fountain. I absolutely loved it. BTW, my mom totally made all of the wax seals for the favors, they were on my invites too.  She decided to open an etsy store because she had so much fun doing it.  Well, I designed an etsy store for her as my wedding gift to her and she is opening the store.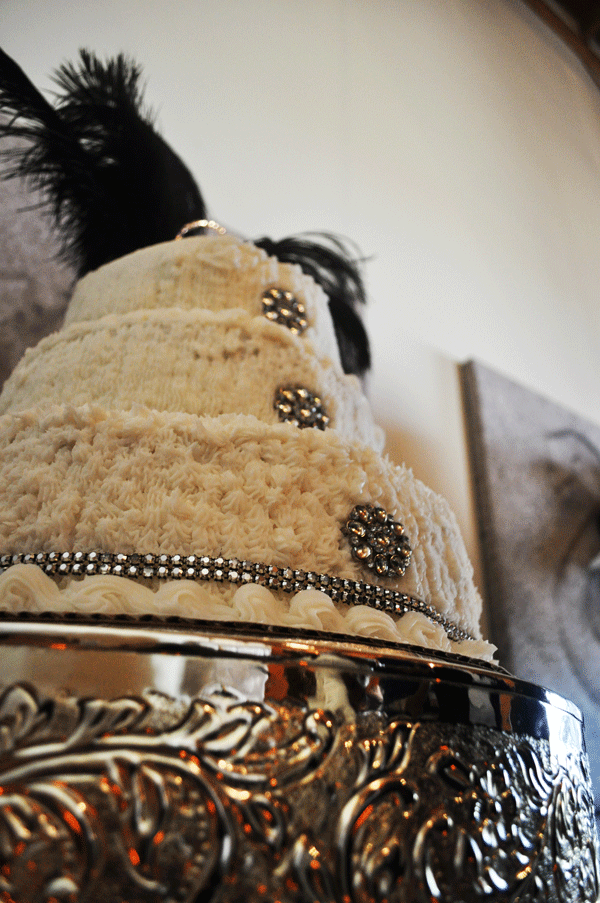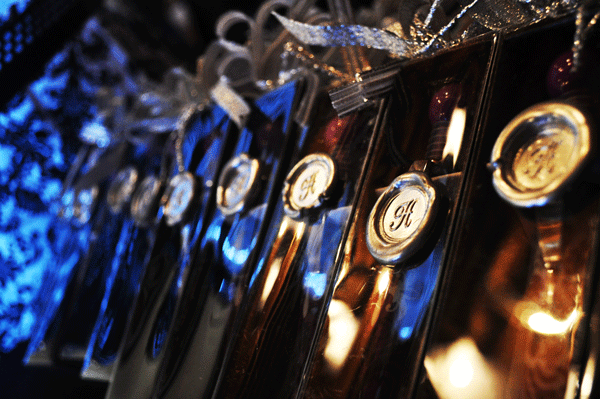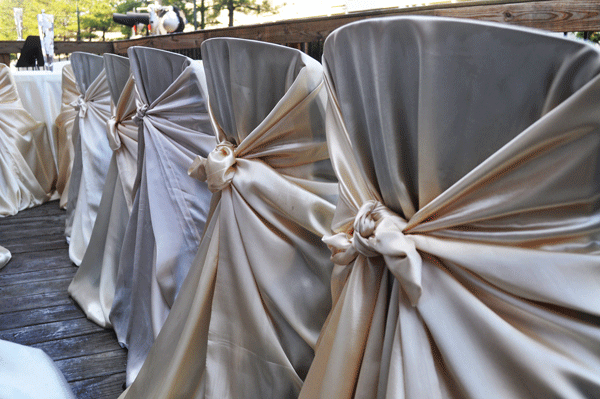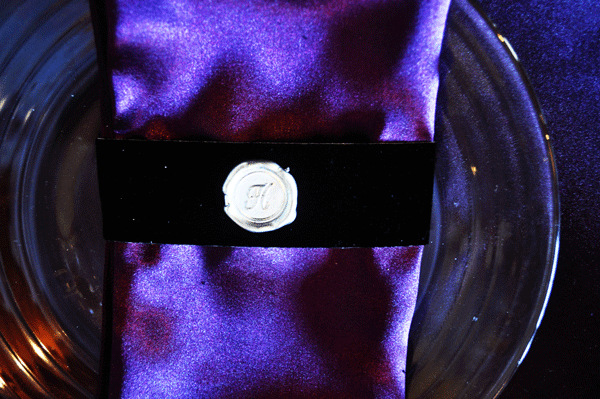 What was the best thing about having an intimate wedding?
Being able to speak to my guests and not worry about the dances and the timeline. We were so relaxed.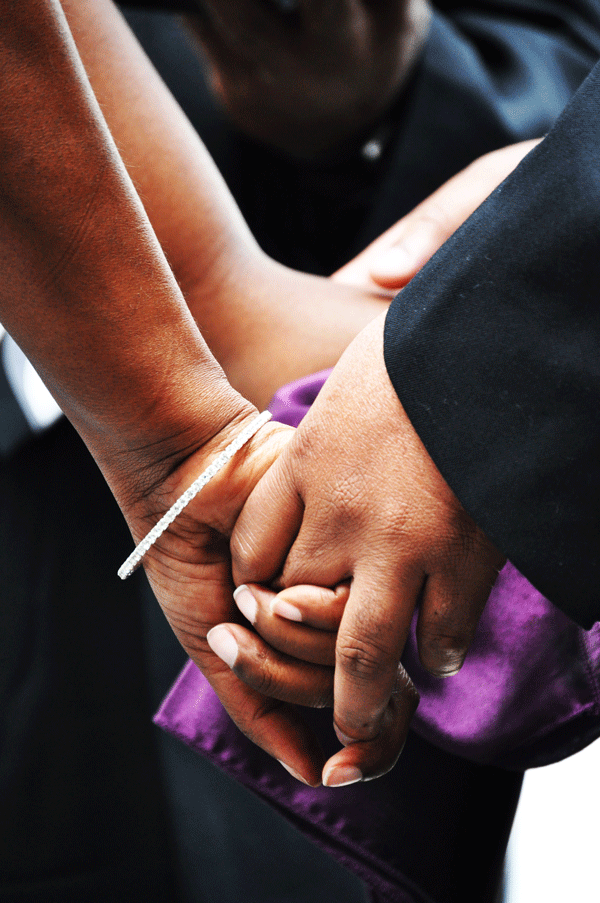 What advice do you have for couples who are considering an intimate wedding?
Do it!!! Don't worry about the pomp and circumstance. You can dance in the street like we did.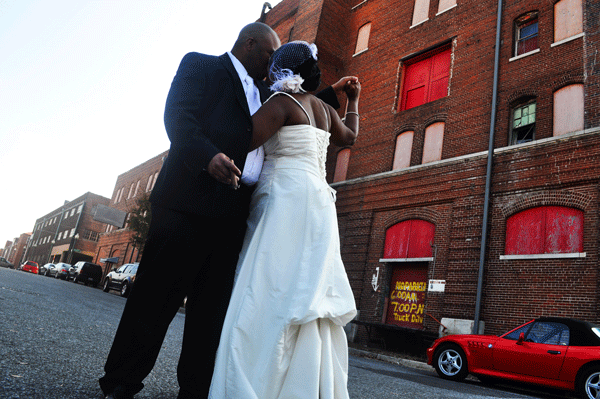 Vendors:
Linens: A Narcissus Affair
Venue: No. 2 Vance
Event design: Amour Toujours Events
Photography: Krystal Alayne Photography