Faux florals may not be the first thing that comes to mind when thinking about wedding florals, but they're becoming an increasingly popular choice for brides for a number of reasons. They're a great option for destination weddings, where you may not be able to source your fave florals or hire the right florist. Brides choosing to stay closer to home for their big days opt for faux floral bouquets out of convenience; a faux flower bouquet can be ordered and delivered months in advance, giving you one less time-sensitive stressor to worry about on your special day.
Made with luxurious silk flowers and gorgeous greenery, faux floral bouquets aren't just a convenient alternative to fresh floral ones; they also look positively breathtaking. Still not convinced? These 10 silk wedding bouquets from Etsy are sure to inspire!
The unconventional bride will be starry-eyed over this stunning floral wreath bouquet from BarbsFauxFlowerShop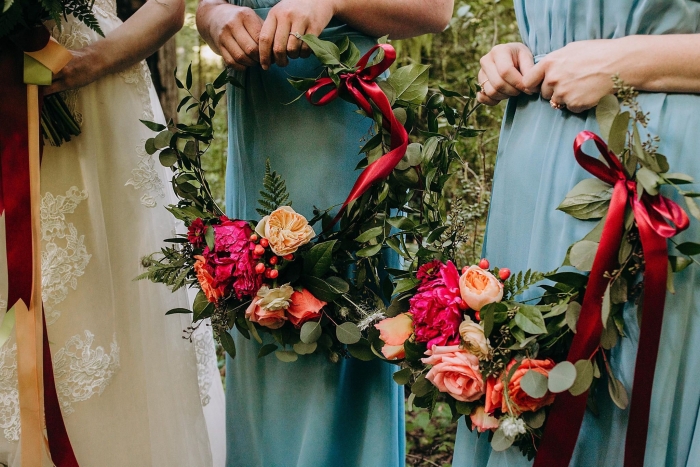 TheFauxBouquets floral creations are works of art. In addition to their pre-arranged bouquets, they offer custom floral design. Here are a few of our fave bridal bouquets from their shop:
Featuring a plethora of wildflowers and greenery, this bridal bouquet is equal parts wild and wonderful.
The pastel shades in this bouquet are so lovely!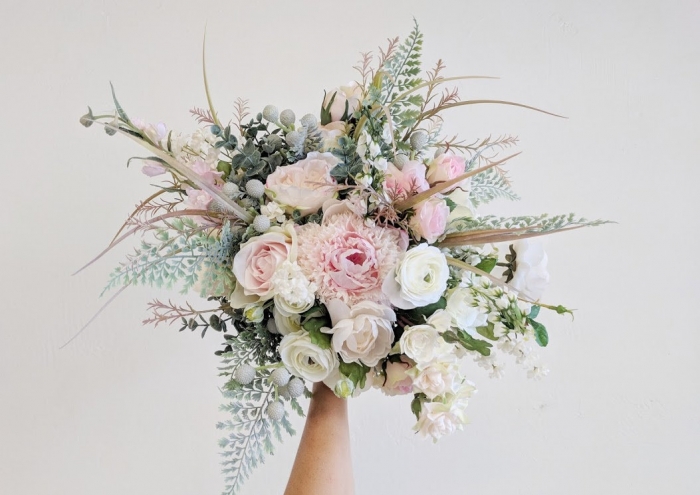 If dusty rose is a part of your wedding color palette this beautiful bridal bouquet from StellaDesignsShop is a must-have.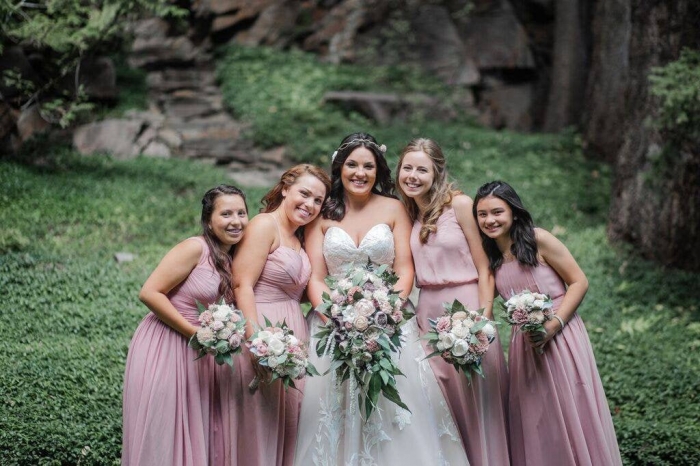 Let your inner flower child shine with this darling daisy bouquet from OhDinaFlowerCrowns.
OhDinaFlowerCrowns knocks it out of the park again with this eucalyptus and hydrangea bouquet.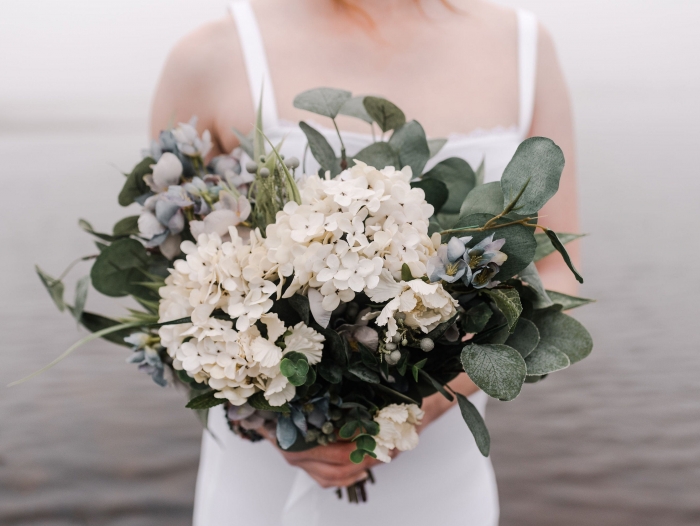 The classic bride will adore this green and white bouquet from CherryTreeFloral.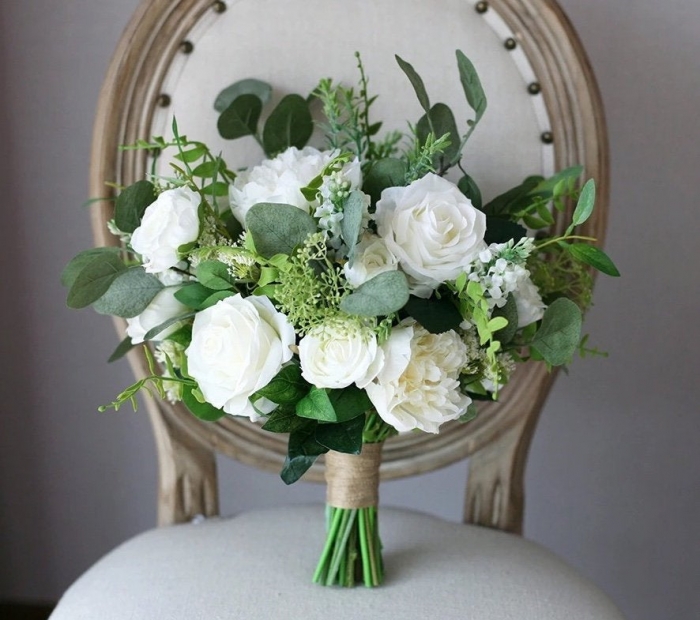 This mauve bouquet from CherryTreeFloral is also a beaut.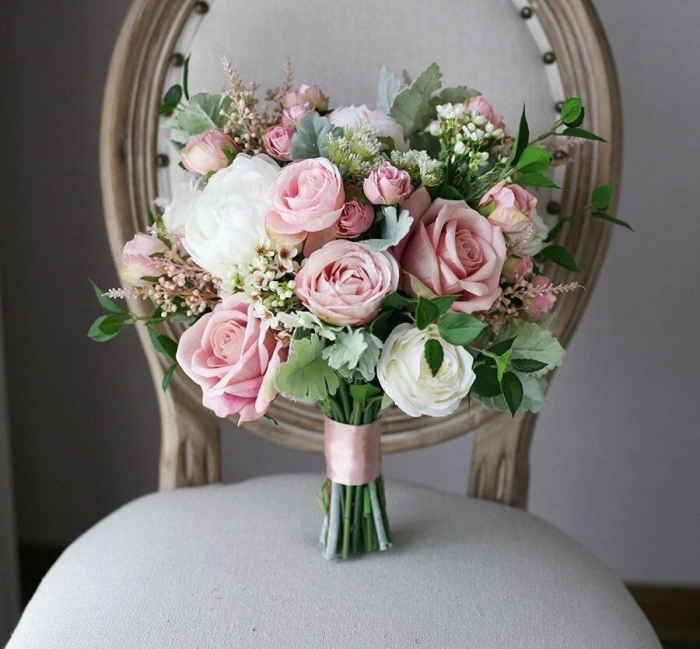 Featuring a marvelous array of blush and cream flowers, this bridal bouquet from Mlleartsy is an absolute masterpiece.
Rich ruby tones are balanced with delicate blush shades to give this bouquet from FashionTouchWeddings its breathtaking visual appeal.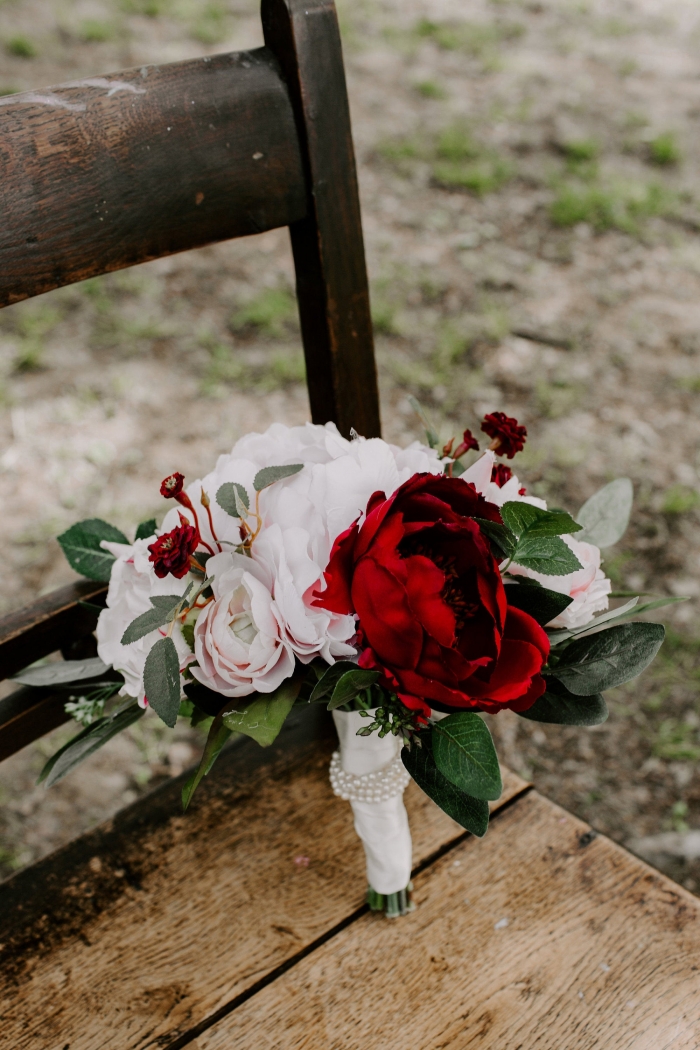 *This post contains affiliate links.