Wedding signage is a must-have. Signs directing your guests to the ceremony and reception as well as seating charts, itineraries and large menus are all necessary to keep your guests organized, and help your wedding day run without too many hitches.
Of course, not all wedding signage is purely practical. Wedding signs are an easy way to decorate your space, and help to shape the vibe of your wedding- no matter your wedding theme, there's a sign to match! Barn wedding? Opt for a rustic chic wooden welcome sign. Loft wedding? An acrylic sign decorated with bold florals is your best bet.
While we're usually the first ones to encourage brides to take the DIY route, it might be best to leave the wedding signage to the pros. Can you really fit in hours and hours of penmanship practice into your wedding planning schedule? Fortunately, Etsy is home to thousands of amazingly talented wedding pros who can complete this task for you. Here are 10 of the most clever and creative wedding signs we've discovered on Etsy.
We love the floral details on this gorgeous acrylic glass wedding sign from ZCreateDesign.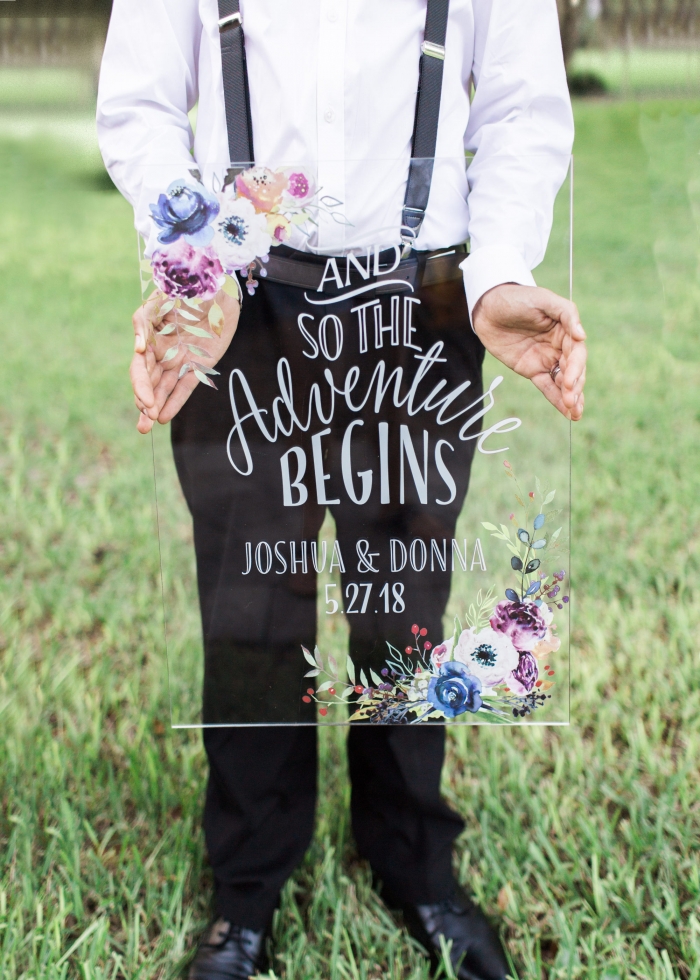 Adorn this lovely seating chart from SimplyCedarCo with fresh florals for a rustic yet elegant look.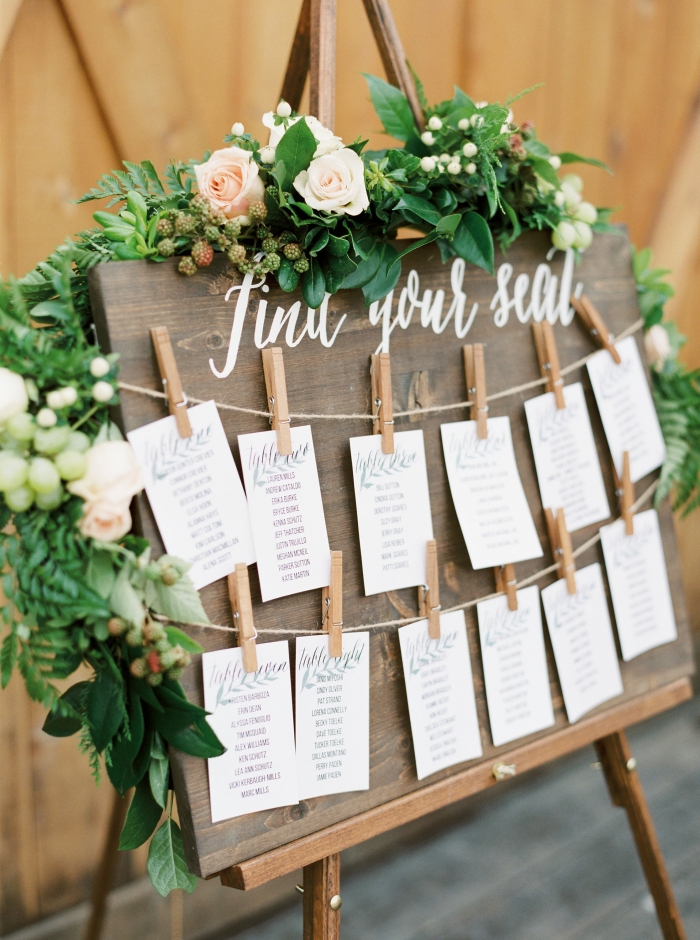 When you and your s/o exchange vows, there will be happy tears. May we suggest you purchase a set of vintage handkerchiefs along with this cute little sign from MichokieDesign? Your guests will thank you!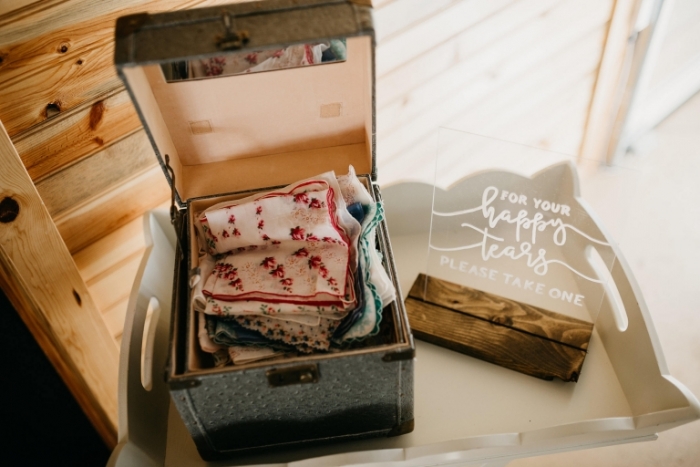 Remind your guests to stay off of their screens and be fully present during your special day with this unplugged wedding sign from TheKPStudio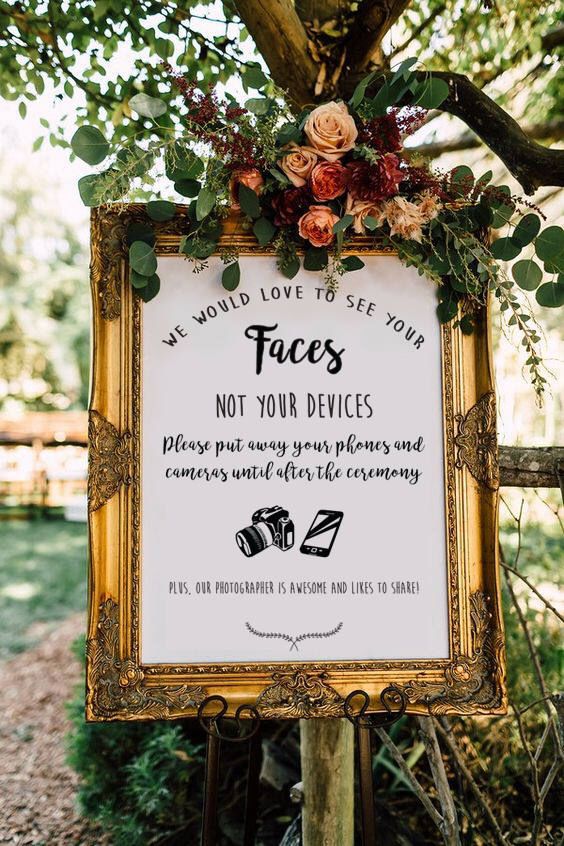 Shake up your wedding decor with this lovely Polaroid sign from WoodlandCustomDesign.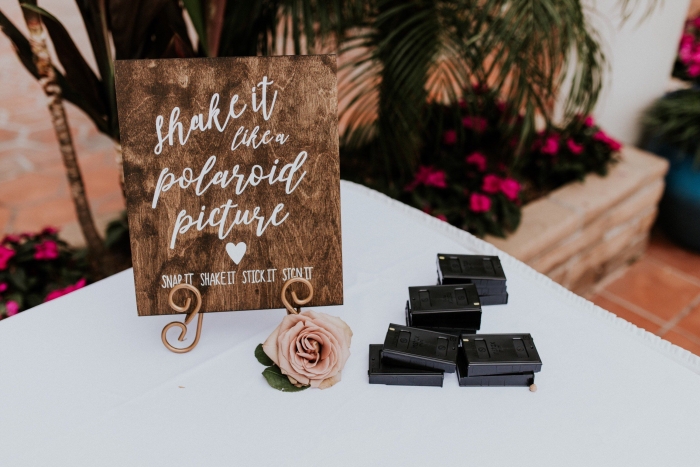 Oh, you weren't planning to serve His + Hers cocktails? You are now, if only to include this beautiful custom cocktail sign from thecreativestandard in your nuptials!
Your dessert bar just got even sweeter! This custom acrylic dessert menu from thecreativestandard features lovely hand-lettering and adorable dessert illustrations.
Drive away into your bright future in style with this "Just Married" marquee wedding getaway car sign from SawdustandCedar.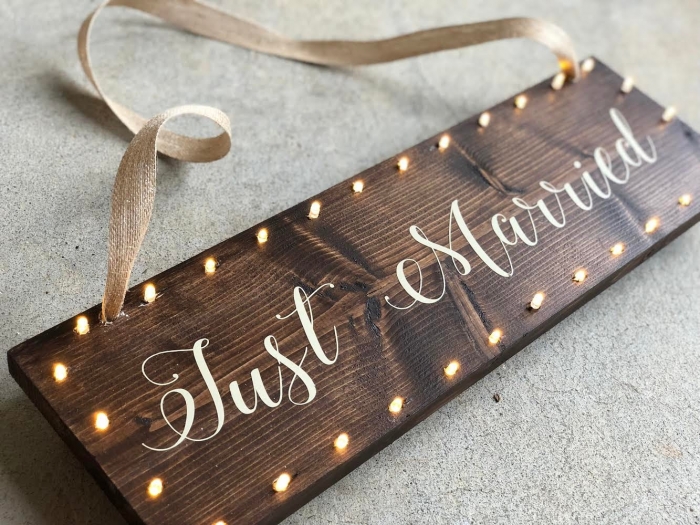 *This post contains Etsy affiliate links.