We're currently obsessing over resin jewelry, and once you see these stunning pieces from Etsy, you're sure to be too. 
Looking for a bold statement piece? Check out NThandmadeJewelry's terrarium-style flower bangles.
Say hello to the cutest pair of earrings (from bunnyprincesashop) that we've ever seen. Seriously, butterflies and pressed flowers? Best combo ever!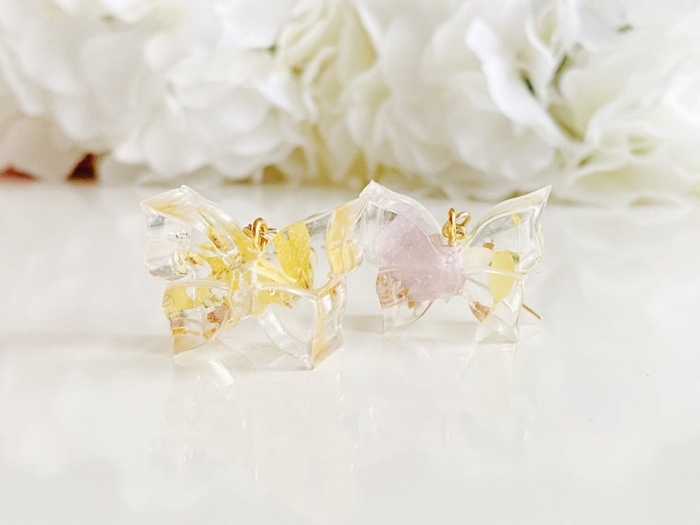 Add a touch of whimsy to your everyday look with these dainty flower earrings from OliveBella.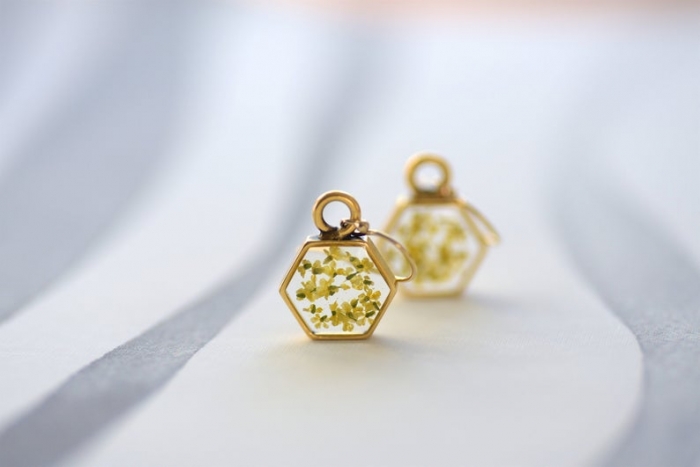 At just $10, these kaleidoscope earrings from AtelierPolgarus are an absolute steal.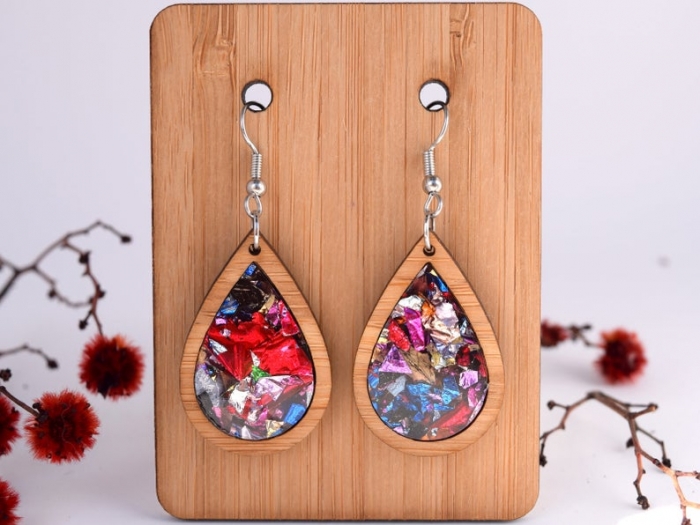 Aren't these Forget Me Not earrings from OliveBella the cutest?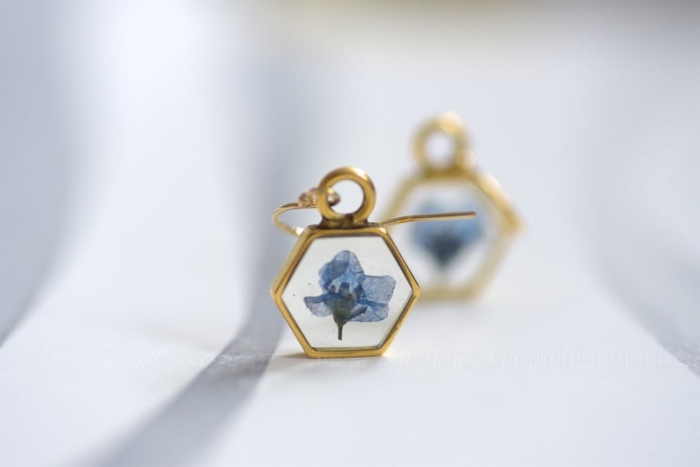 Embrace your inner flower child with this delicate blush flower ring from JasmineThyme.
This fairy necklace from JasmineThyme is pure magic.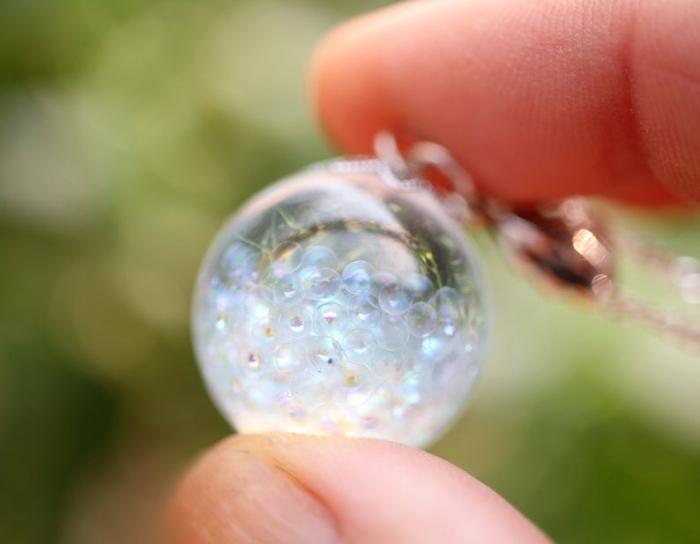 Sleek, modern and ooak, these tricolor resin rings from daimblond are sure to put smiles on your bridesmaids' faces.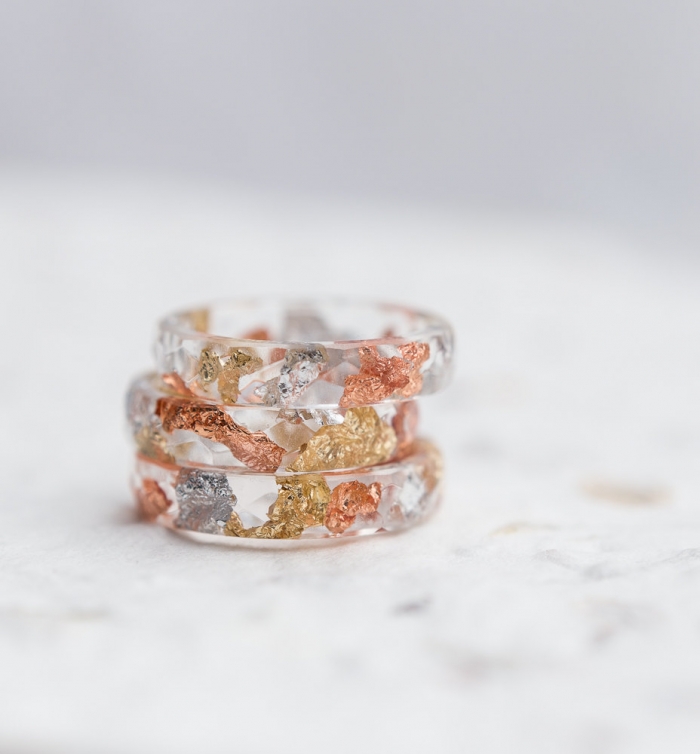 *This post contains affiliate links.