Planning on popping the question to your one and only? You've got a big task ahead of you: choosing an engagement ring. Fortunately, we're here to make your hunt for the perfect ring a little easier.
These eight colorful gemstone engagement rings from Etsy are absolutely stunning. From gorgeous sapphire rings to wow-worthy Tanzanite pieces, any one of these unique engagement rings is sure to take your S/O's breath away.
Alexandrite and moonstone has to be the most dazzling gemstone combo ever! This alternative engagement ring from Oore is truly one of our all-time faves.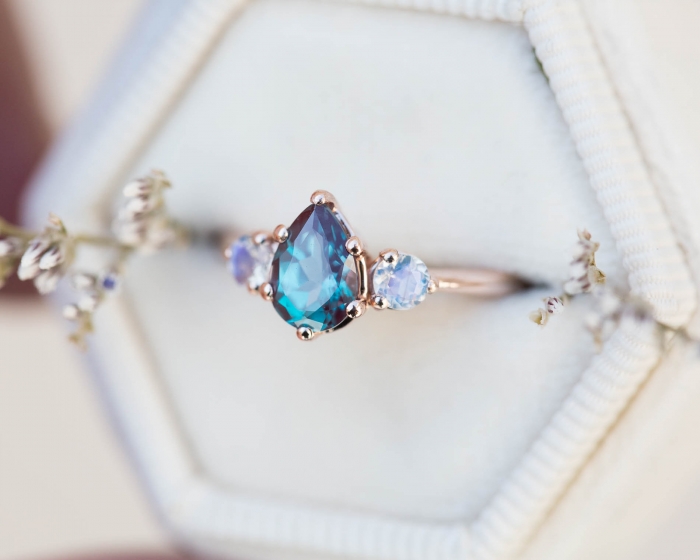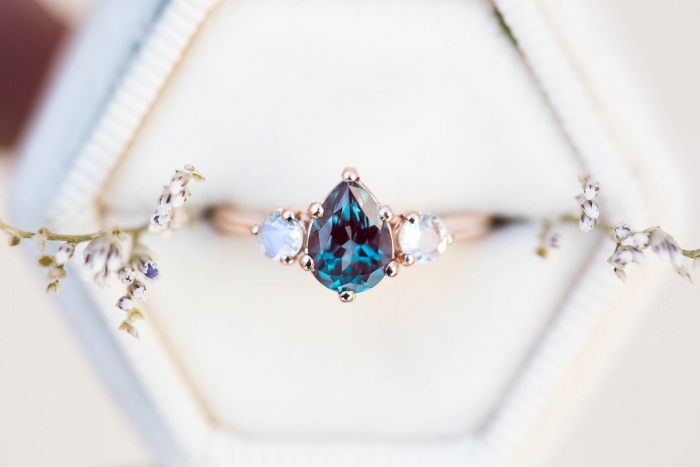 This vintage-inspired Montana sapphire engagement ring from EnveroJewelry is so striking.
Everyone will be obsessing over this brightly-hued Tanzanite wedding ring set from KoalaJewelleryDesign.
Make a statement with this stunning flower engagement ring from MinimalVS.
Have you ever seen such a dazzling piece of jewelry? We're swooning over this snowflake ring from EidelPrecious.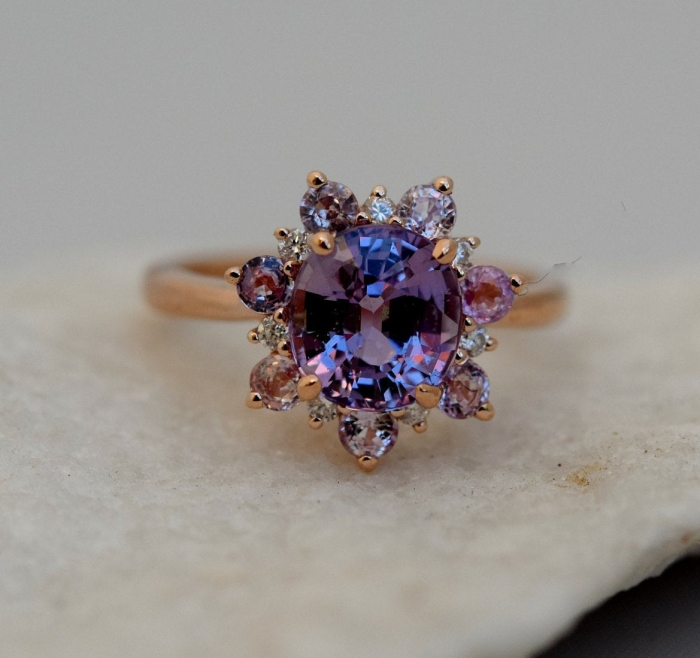 Can't choose just one gemstone? You don't have to with this beautiful rainbow ring from ROUGHandPRECIOUS.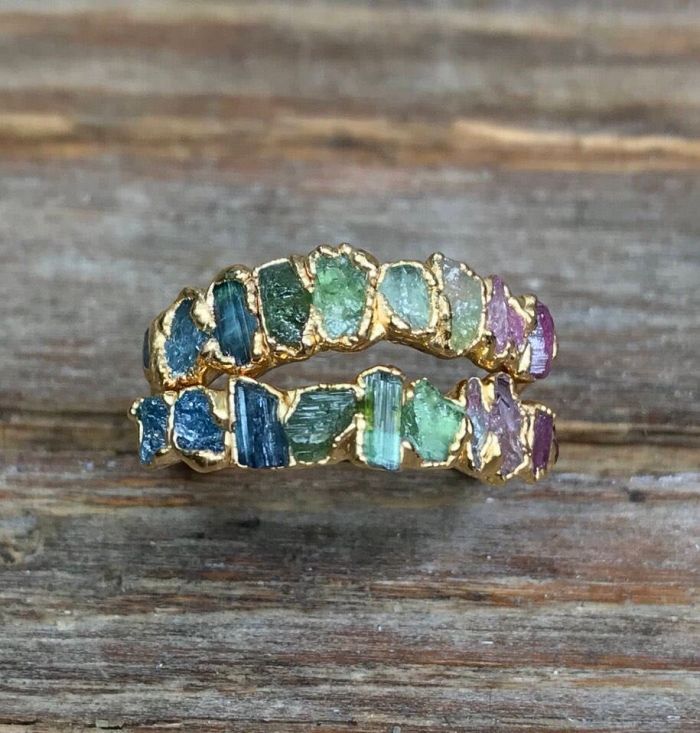 This magnificent opal ring from thefoxandstone is basically guaranteed to receive tons of compliments.
This lovely ring from Oore combines vintage glamour and modern elegance for a truly beautiful piece that will never go out of style.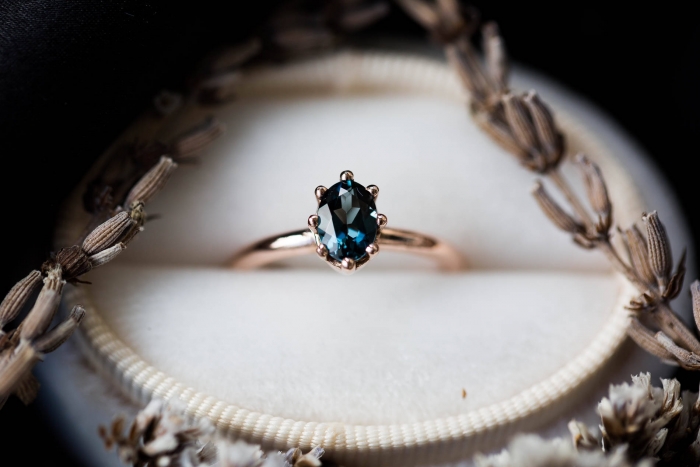 *This post contains affiliate links.