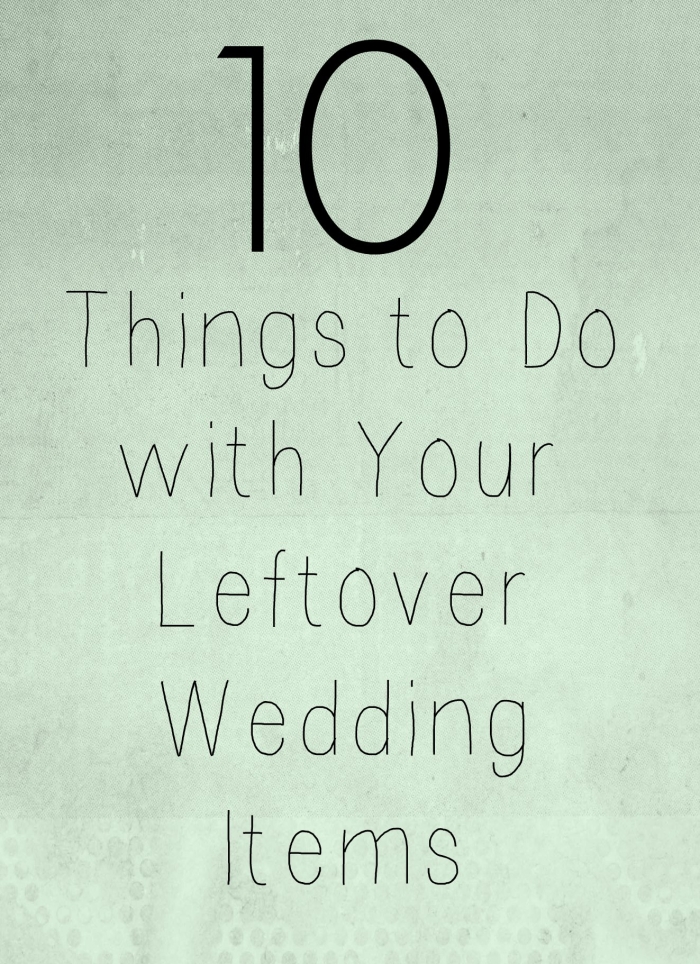 After the wedding is over, it is a little sad to think about what will happen to all of those decorations, accessories and leftover wedding items. Is there some kind of "island of misfit toys" for leftover wedding items? Do they go up to the wedding heaven in the sky? Unfortunately, after the wedding is done, you will have to find something to do with the stockpile of wedding things you accumulated over months of planning. After the "thank you" cards are mailed out and that feeling of wedding nostalgia sinks in, consider some of these ideas for things to do with your leftover wedding items:
1. Donate: There are many causes out there that would greatly appreciate used wedding items. Think about the good feeling you will get from donating your dress or decorations to someone who might not be as lucky as you. Even some food banks might appreciate leftover candy, desserts or food.
2. Sell: Think about the number of weddings each year and then think about how many other brides are also looking to get rid of wedding items. The wedding marketplace is a huge place now with many brides wanting to buy items for less money. List the items on a large selling site like Etsy, or try a few smaller, niche wedding listing sites.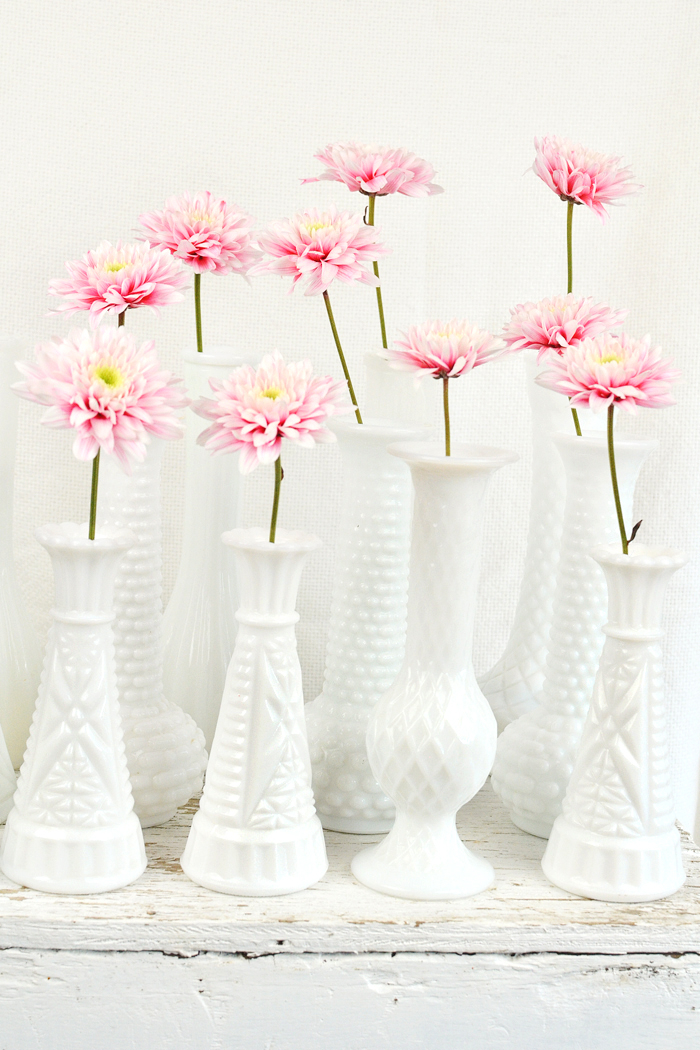 3. Trade/Swap: Another benefit to so many wedding resources out there is that you can also trade or swap wedding items with other brides. Try BridalSwap for example, or any other trading site.
4. Re-purpose: There are many ways to re-purpose your wedding items for your house, entertaining or for gifts, such as these mason jar lanterns.
5. Gift: Along the lines of re-purposing items, you can certainly use leftover vases, frames, ribbon and cards for other gifts throughout the year. Your family and wedding party might appreciate an extra memento from the wedding as well.
6. Keepsakes: DIY brides already know how to get creative with wedding items. So thinking of a keepsake or some way to capture those wedding memories is another fun project. Make a shadow box, scrapbook, wedding card album or bring the items to a crafter or Etsy vendor and let them create something memorable. For example, what about using some flowers from your bouquet to create a DIY Dried Flower Pendant?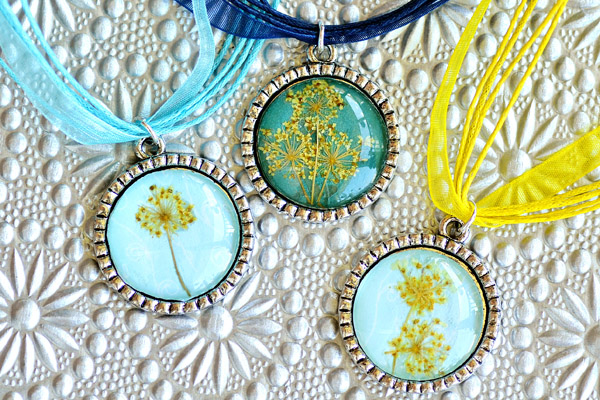 7. Keep: There is also nothing saying you have to give away or sell all of your wedding things. If you want to keep the things because they hold special meaning to you then do that–as long as you have plenty of storage space available
8. Contact wedding professionals: Some wedding planners , event planners or wedding vendors may be interested in your wedding items too depending on the condition of the items. Place a few calls to see if they can take some things off your hands.
9. Throw another party: Who says you can't have another party to use up the rest of your wedding items? Throw a party to use up leftover candy, games, balloons and favors. You don't need a special occasion to get friends together for some fun!
10. Give to another bride: A family member or close friend may appreciate some help with finding wedding items although not everyone is as keen on "leftover" items, so definitely ask before giving. Even if the recipient doesn't want to use everything, tell them to pass the rest along to another bride and let the process continue.
Save