Nothing says timeless quite like a lace wedding dress. Lace embellished gowns have always been a symbol of class and beauty – and they've never gone out of style.
Today, we've listed 10 of our favorite lace wedding gowns from Etsy. We hope you'll love just as much as we do!
Bohemian weddings are all the rage, but the perfect dress for the occasion can be hard to find. Thankfully, AnyaDionne's breathtaking lace wedding dress is the perfect example of a classic gown fit for the nature-loving bride.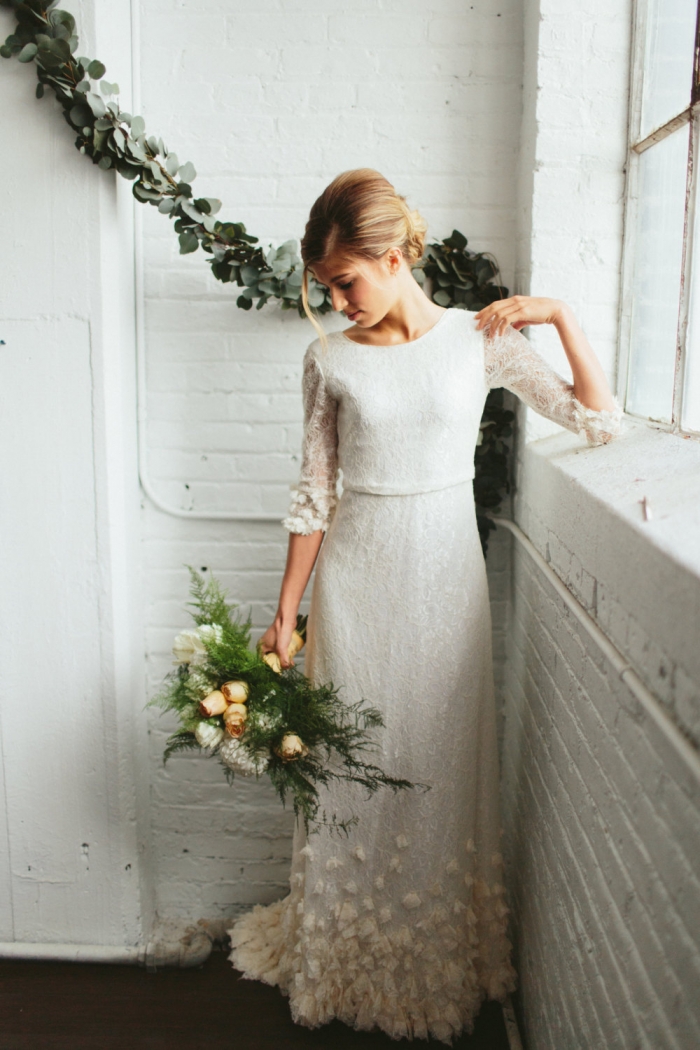 If you're more the adventurous type, then this 3D lace gown by AnnaSkoblikova is the perfect place to start. The lace design flares beautifully from this form fitting gown, making us swoon at first sight.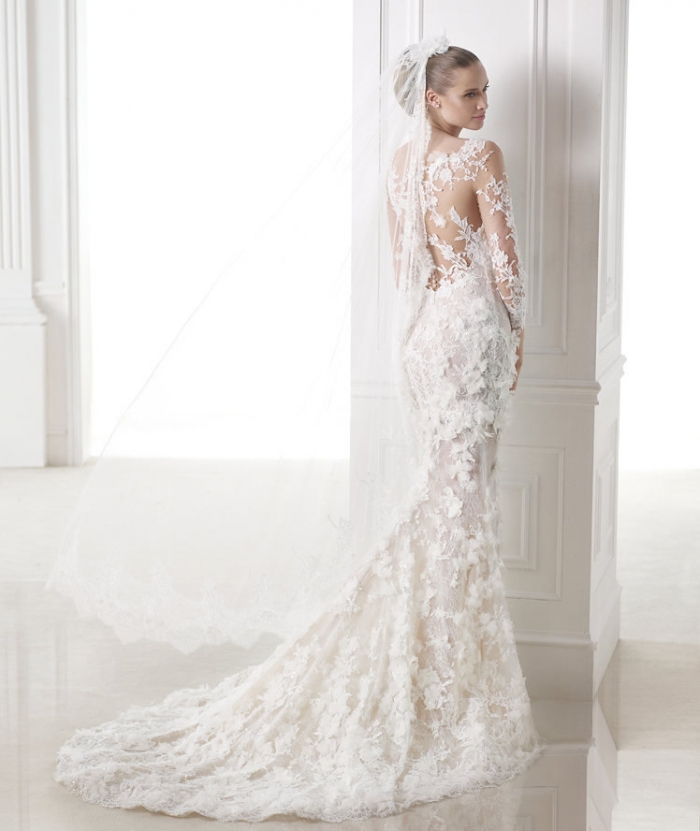 Perfect for the American sweetheart, this elegant dress by NeverMISSagain says princess in the front, but daring in the back. With the beautiful jeweled belt, you don't have to miss out on having a little bit of glitz too.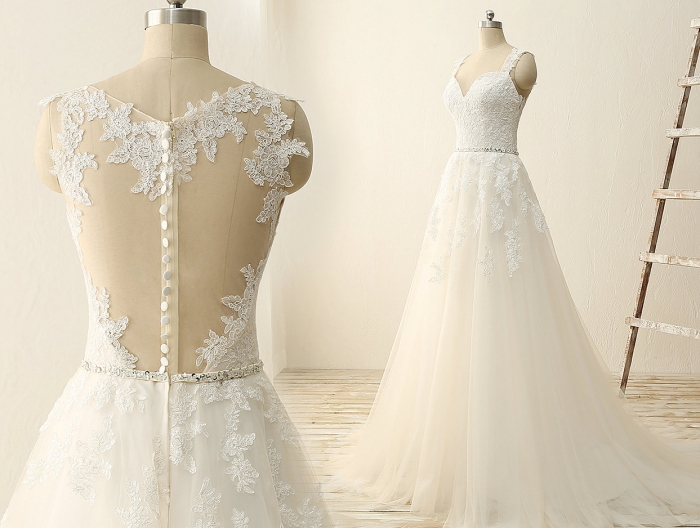 For a vintage vibe, this long sleeved lace design by RoseleinRarities is perfect. With its heavily detailed train and those 1950's vibes, you can't go wrong.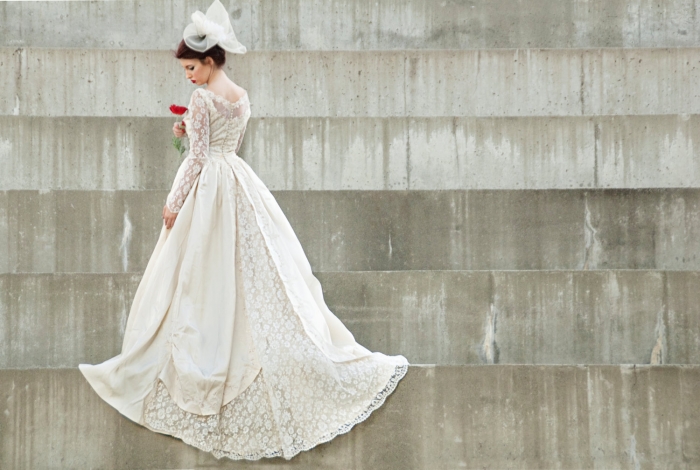 Classy and elegant, this slim fitting lace wedding dress by ACreativeAtelier is everything we've ever dreamed of. The long sleeves, high bateau neck line, and the lace covered bodice makes this dress perfect for a church wedding.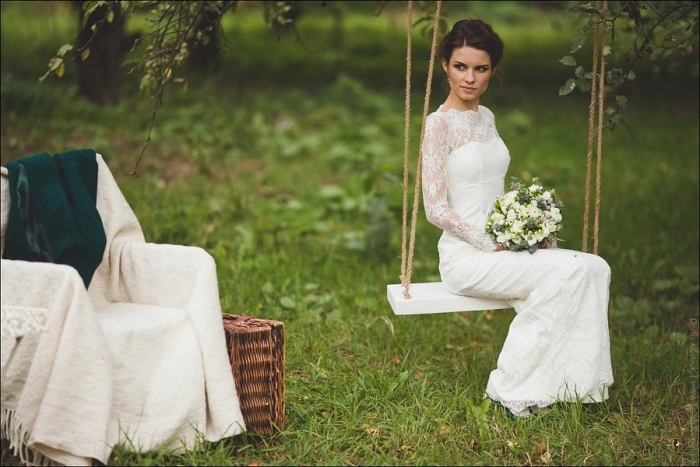 For another modest option, this short sleeved lace embroidered gown by Ieie is a great choice. The many layers of lace add texture and wow-factor to this already stunning dress.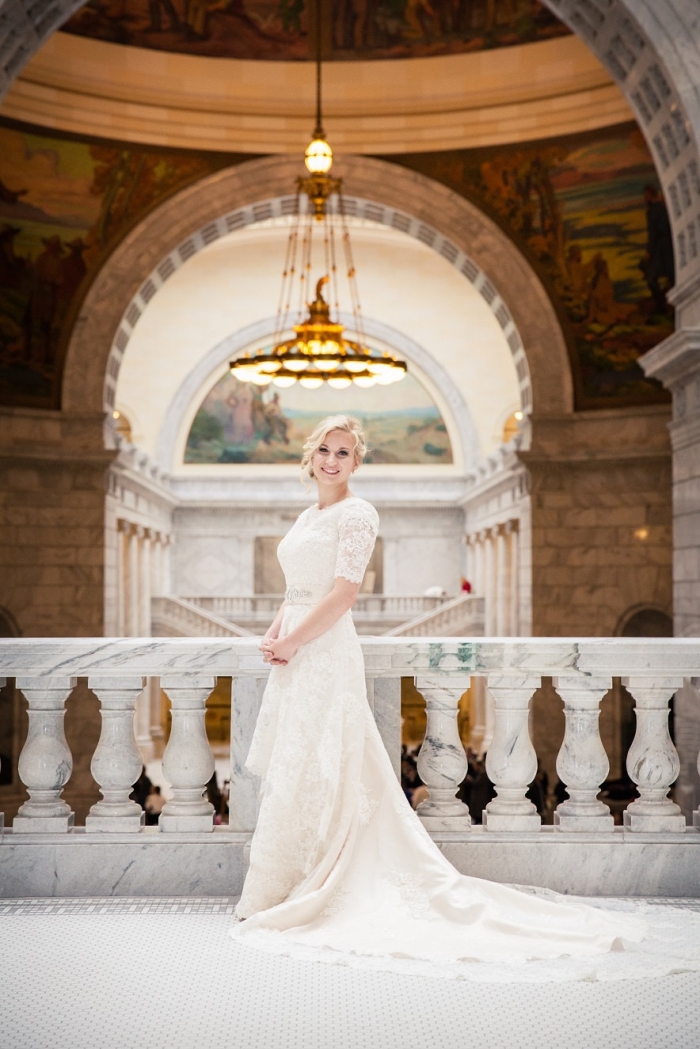 For another vintage style, this long sleeved lace dress by Mimetik is perfect. The high lace neck line paired with the straight across cut of the dress creates a stunning vintage look.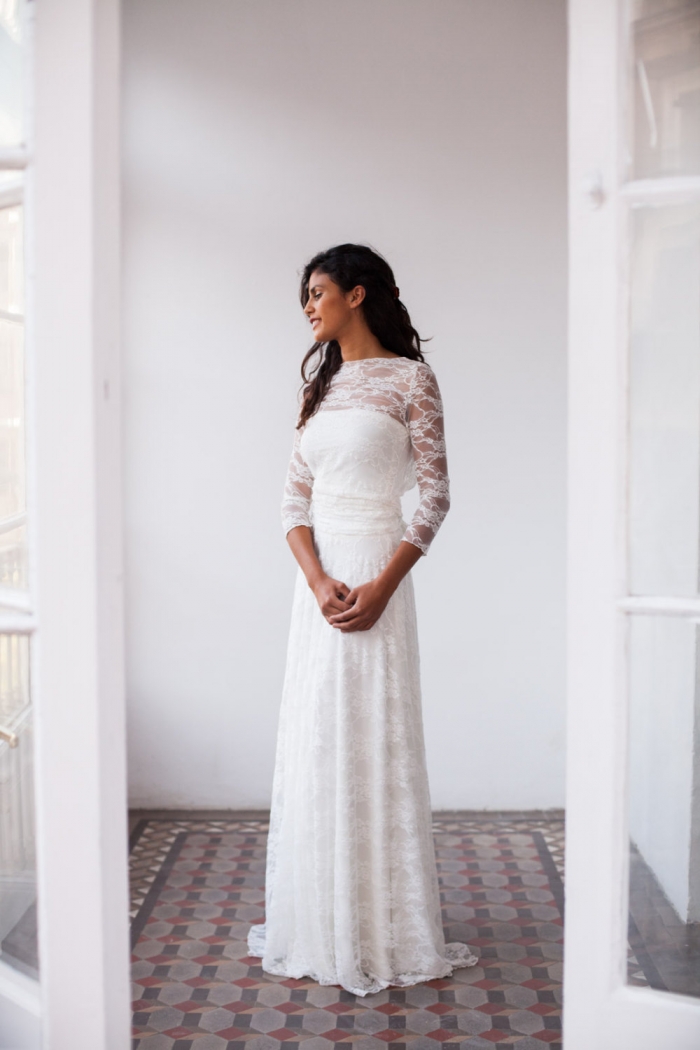 Form fitting and intricate, this detailed lace wedding dress by  Graceloveslace is a masterpiece. The off the shoulder sleeves and crinoline skirt make this dress seem as though it danced straight out of a Disney film.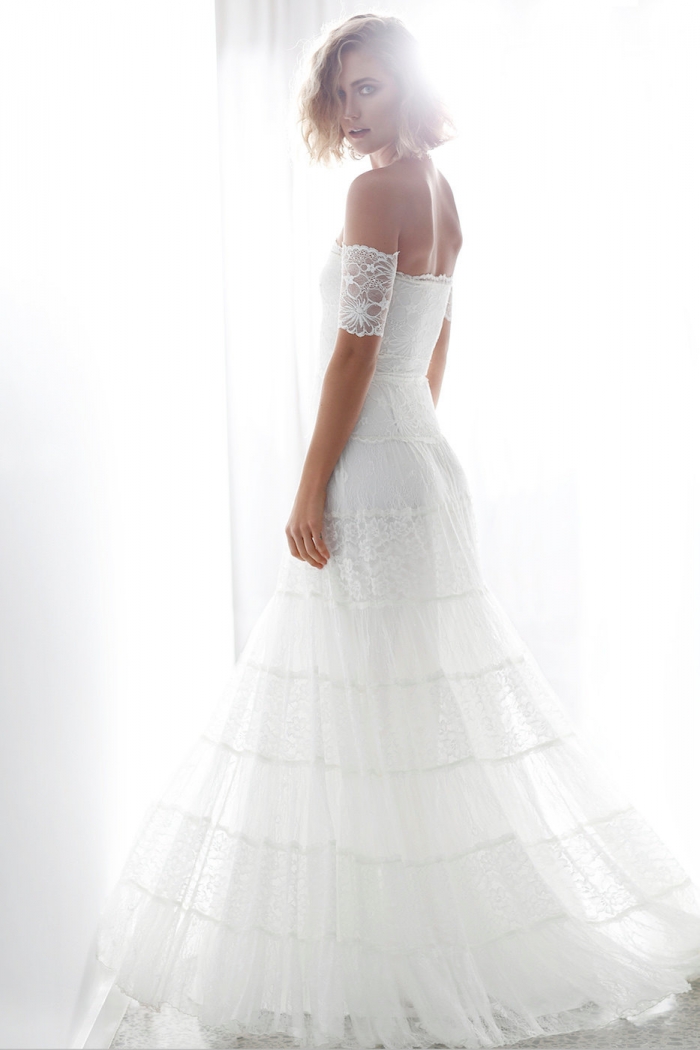 The thick lace work on this dress is absolutely amazing. We are completely in love with this lace gown by PolinaIvanova. The incredible fit of this dress will have all eyes on you.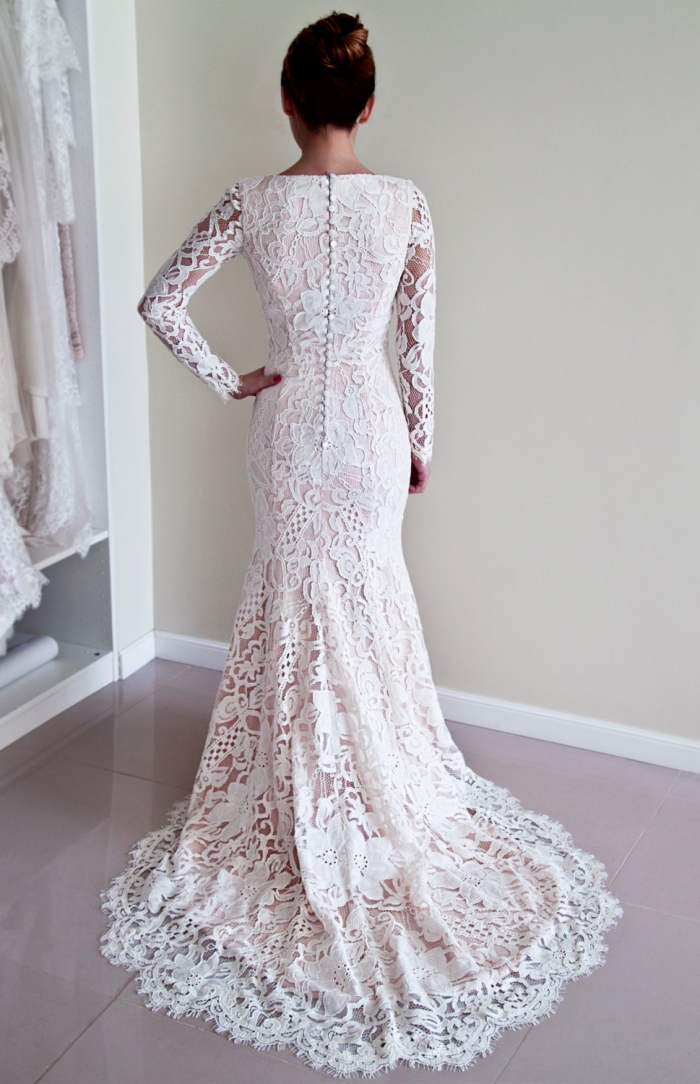 Lastly, this gorgeous two piece wedding dress by AnyaDionne is what dreams are made of. We love the modern two-piece trend to begin with, but pair that with a stunning lace pattern, and we're sold.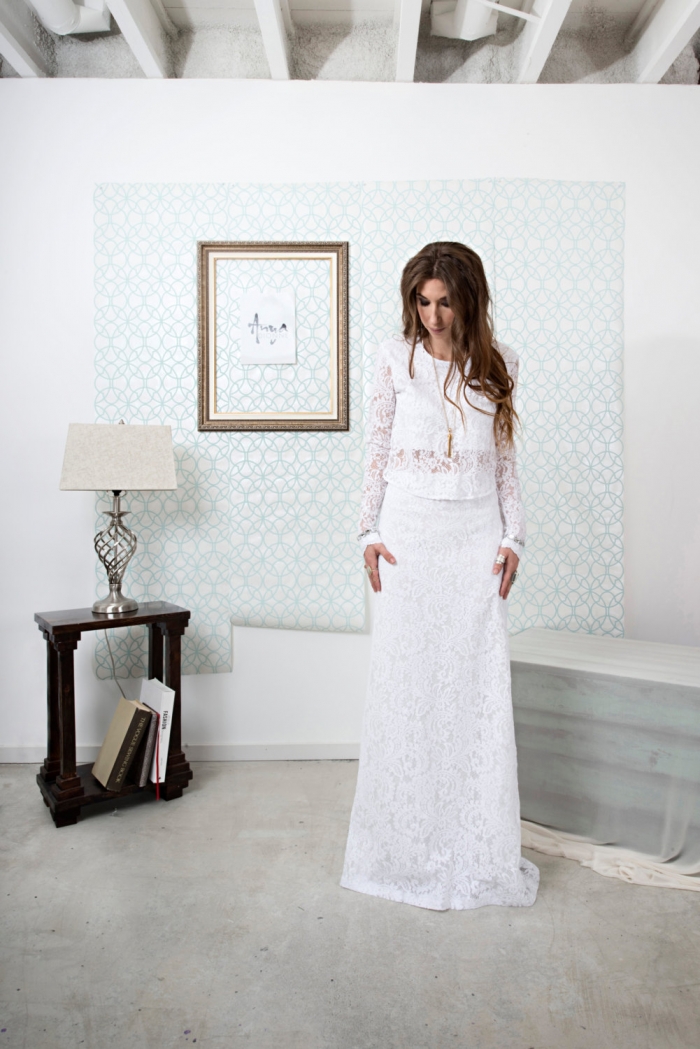 *This post contains Etsy affiliate links