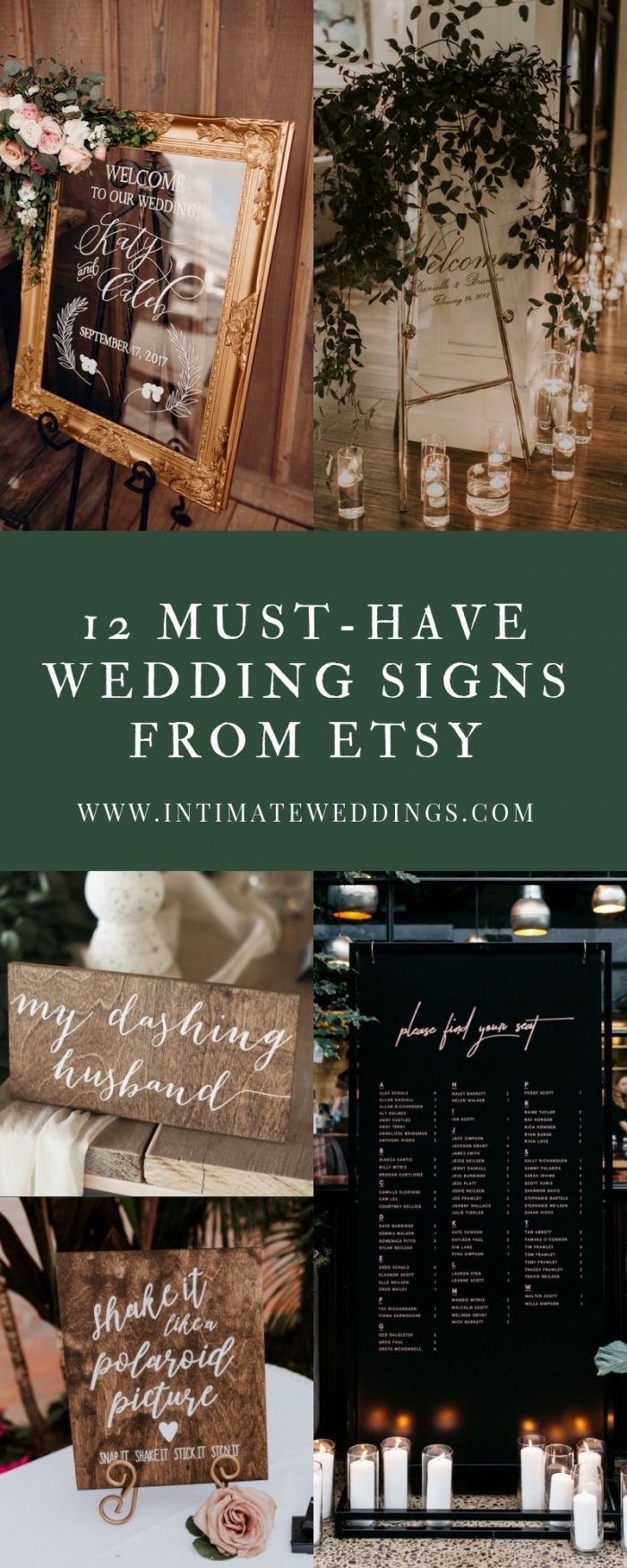 Proper wedding signage is essential for your big day. Wedding schedules, seating charts, menus – they all keep your guests informed and organized, helping your wedding day to run smoothly.
Of course, not all wedding signs have to be purely practical. Handwritten calligraphy welcome signs, Mr. and Mrs. place cards and sweet dessert bar signs are wonderful additions to your nuptials, and will elevate your overall decor. Here are 12 of our fave wedding signs from Etsy!
Decorate this personalized hand painted acrylic wedding welcome sign from WoodlandCustomDesign with fresh florals or greenery for a truly wow-worthy decor piece.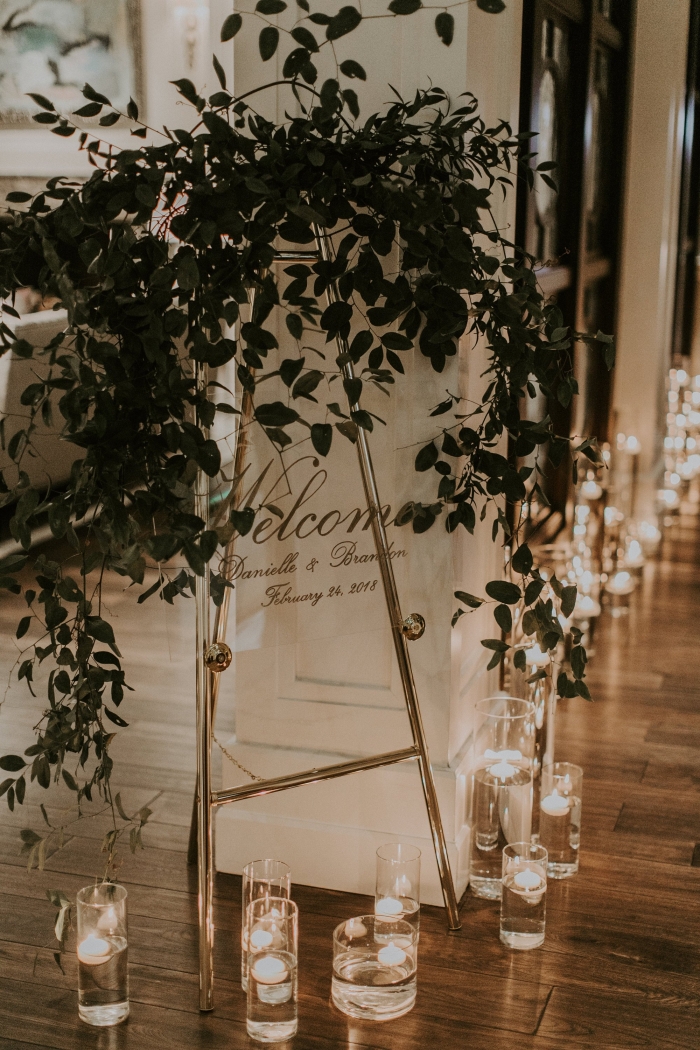 Magic mirror on the wall, this might just be the prettiest wedding sign of them all! We're swooning over this beauty from PaletteandInk.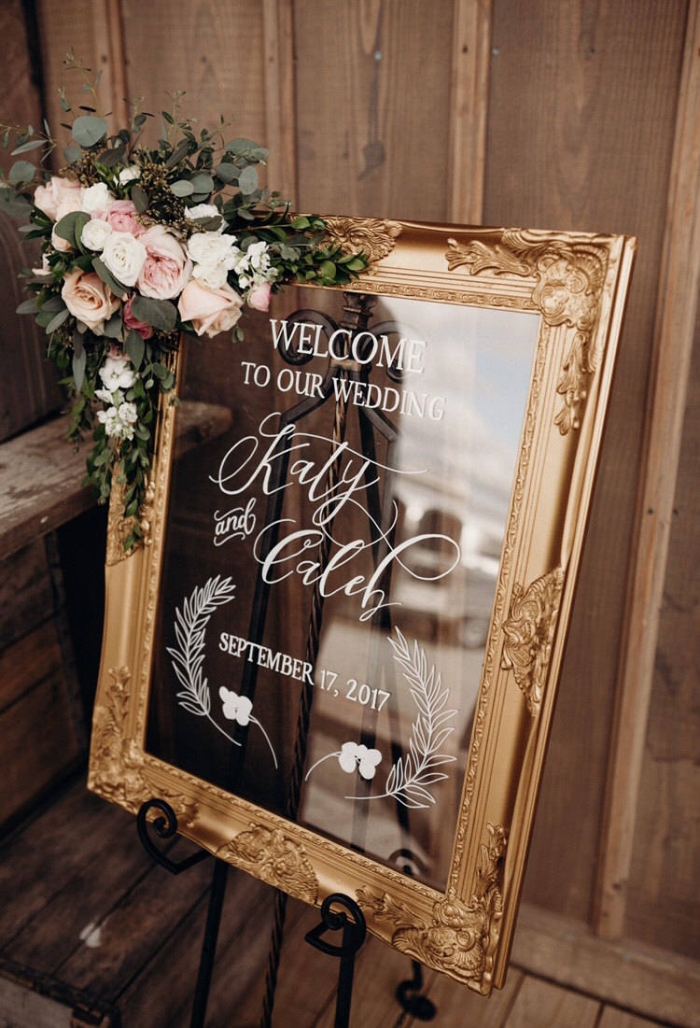 Keep it sweet and simple with this rustic calligraphy wedding sign from PerryhillRustics.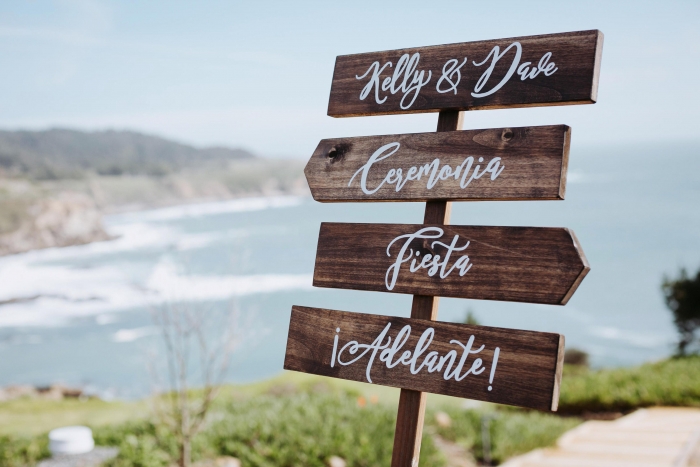 This to the point wedding sign from TheDutchGoldfinch is perfect for a rustic wedding!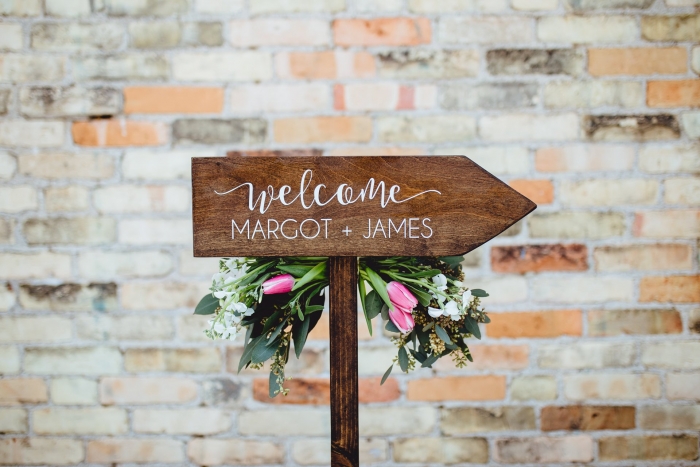 This rustic wedding sign from CreativeDesignsByBri will make your photo shoot with your pup even more adorable!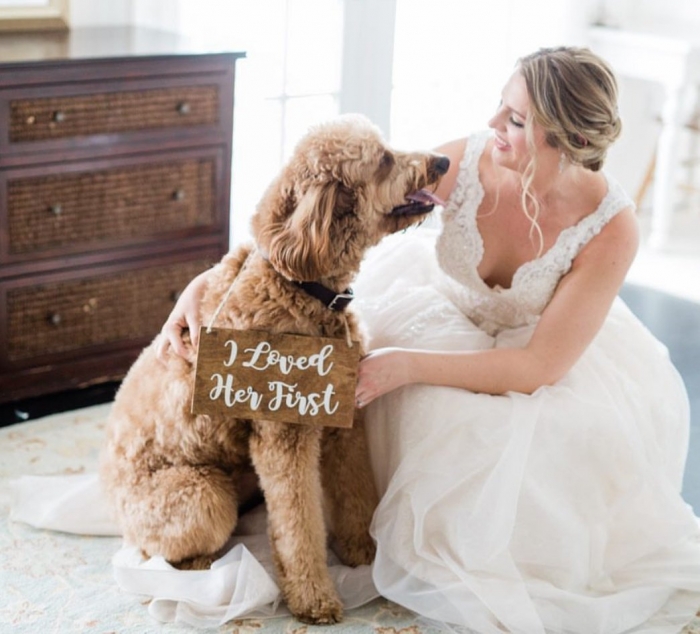 When you and your s/o exchange vows, there will be happy tears. May we suggest you purchase a set of vintage handkerchiefs along with this cute little sign from MichokieDesign? Your guests will thank you!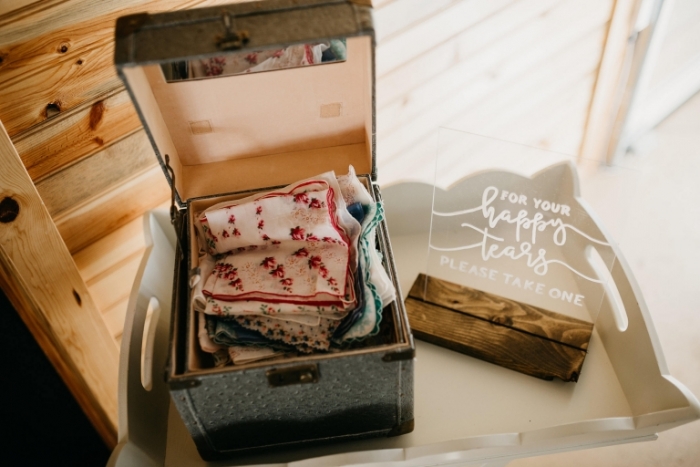 We kid you not; these wedding ceremony signs from TheRitzyRose  are some of the cutest that we've ever seen!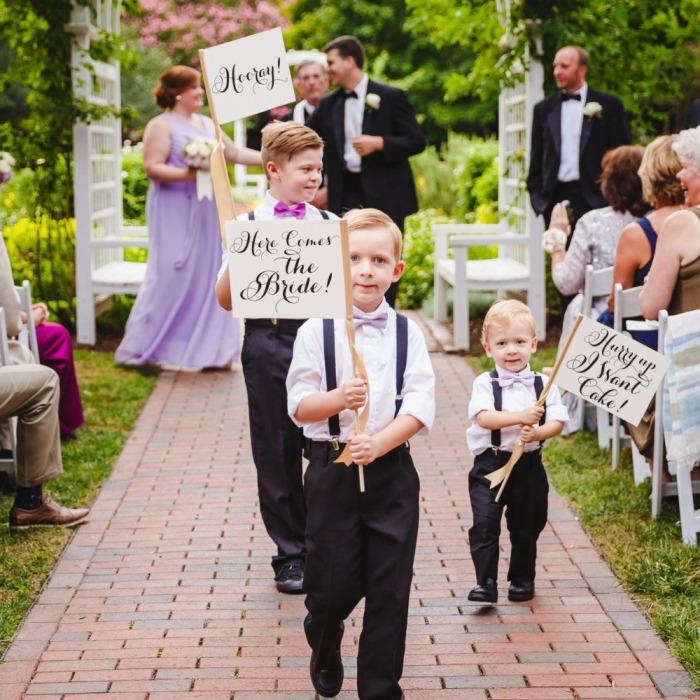 Wedding guestbooks are one of the most treasured wedding keepsakes. Ensure none of your guests forget to sign your guestbook with this acrylic sign from PaperandPineCo.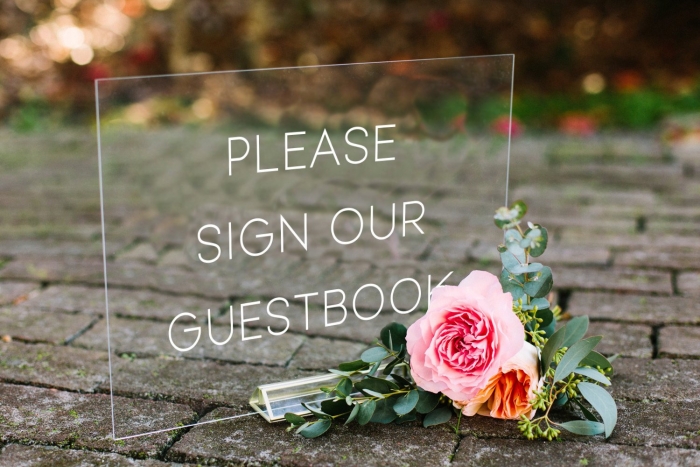 Shake up your wedding decor with this lovely Polaroid sign from WoodlandCustomDesign.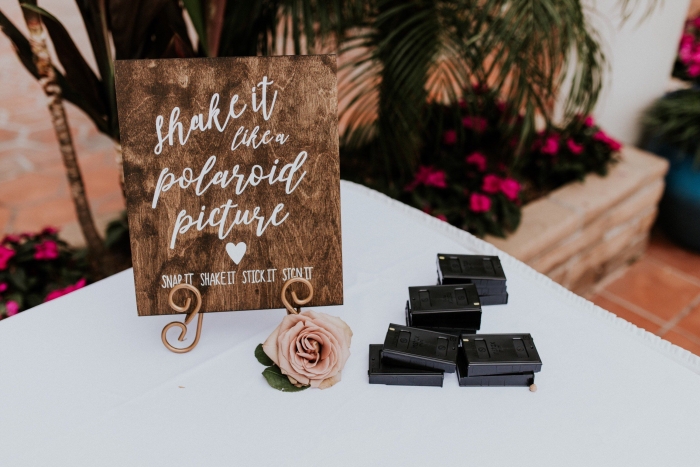 We're swooning over this modern seating chart from GoldDustDesignShop.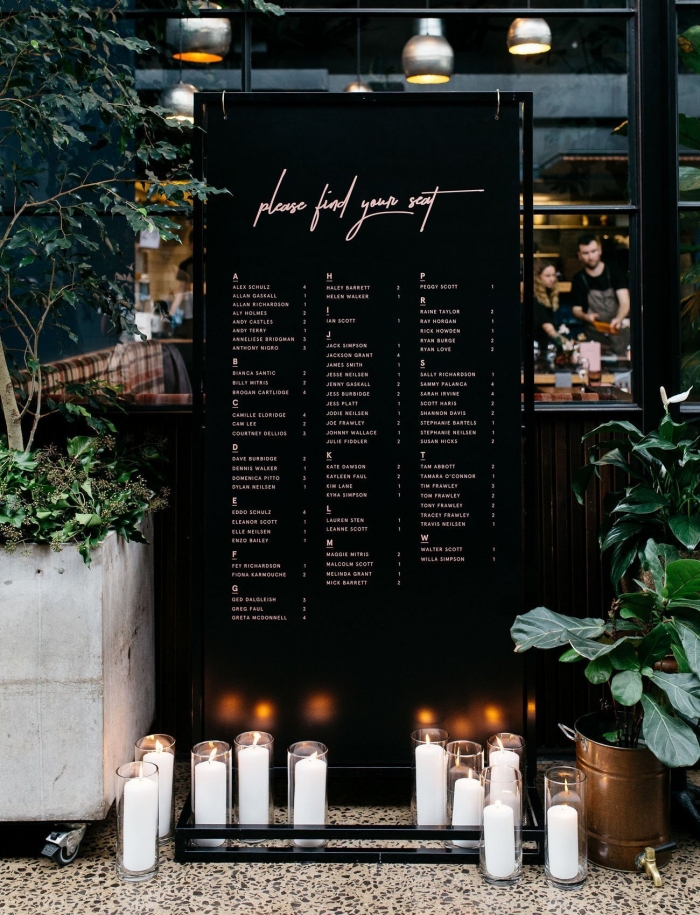 These darling little signs from PaperandPineCo are a must-have for your wedding table.
Set a fun, lighthearted tone at your reception with this adorable donut dessert bar sign from RichDesignCo.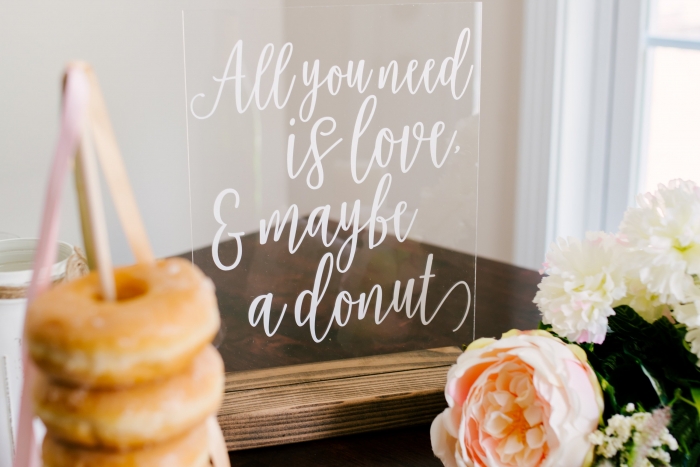 *This post contains affiliate links.