Before you start going click happy with the in-store registry gun, read our picks for the top five registry must-haves:
1. Spoon Set: No kitchen is complete without a basic spoon set for mixing, whipping, or tossing. This handsome five-piece tool assortment from Anolon is made from beautiful but sturdy beechwood and features a solid spoon, slotted spoon, solid turner, spatula, and spoonula.
2. Bakeware Set: A solid baking set is key for future birthday cakes, holiday cookies, and grandma's famous casserole. We love the Anolon Gray Bakeware 5-Piece Set, which includes everything you need to make brownies, gingerbread, lasagnas, and more.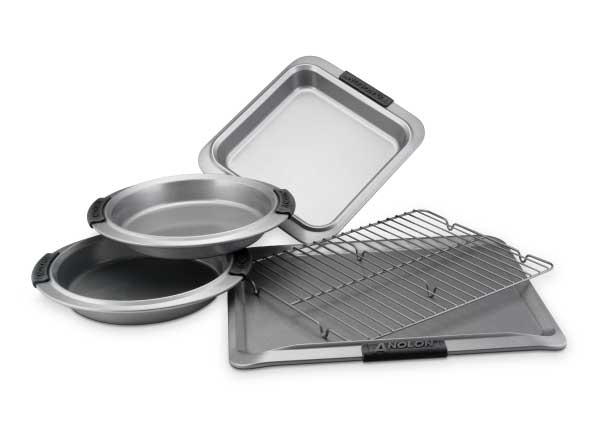 3. Pizza Crisper: Make movie night memorable with a pizza crisper that allows you to whip up delivery-quality pies in your very own kitchen. Don't forget the pizza cutter!
4. Pots and Pans: Whether you're a novice or a gourmand, having a great set of pots and pans can make a big difference in the outcome of your meal. Anolon's Advanced series comes in sleek gray or bronze so you can mix and match styles, and the wide variety of durable, no-stick, selections, from grill pans to stir fry, stock pots to griddles, opens the door for experimentation in the kitchen.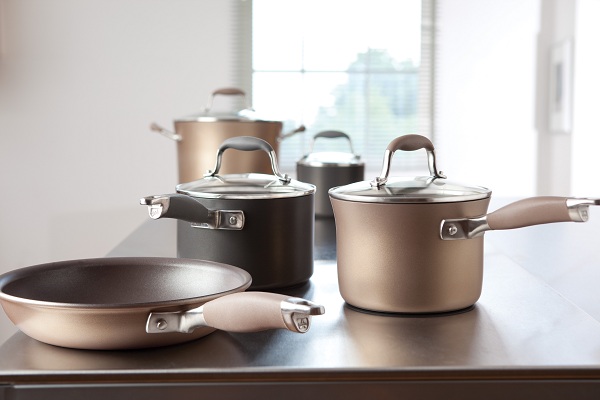 5. Stockpot: Is there anything more comforting than enjoying a big bowl of homemade soup with your honey? Anolon's 7.5 Qt Covered Stockpot and Pasta Insert is perfect for making soup, stew and pasta.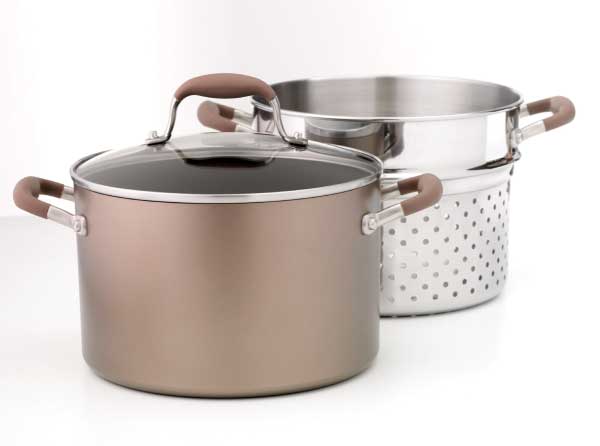 Learn more about the Anolon Advanced kitchen collection at Anolon.com. You can find Anolon at Macy's, Bloomingdale's and Bed Bath & Beyond for your registries.
Sponsored post.