Opals engagement rings are seriously trending right now, and it's easy to see why. The unique gemstone features a lovely iridescent sheen that's sure to catch your eye- seriously, when it catches the light just so, it looks positively magical! Opals are also rich with symbolism and meaning, and have long been associated with love, passion, and desire, making them the perfect stone for engagement rings.
The question isn't whether or not you should opt for an opal engagement ring; it's which opal engagement right you want to opt for! From classic-style rings featuring intricate settings to modern pieces that let the stone's beauty speak for itself, these Opal engagement rings from Etsy are sure to inspire.
We can hardly believe that this dazzling opal engagement ring from Hollyseen costs less than $500.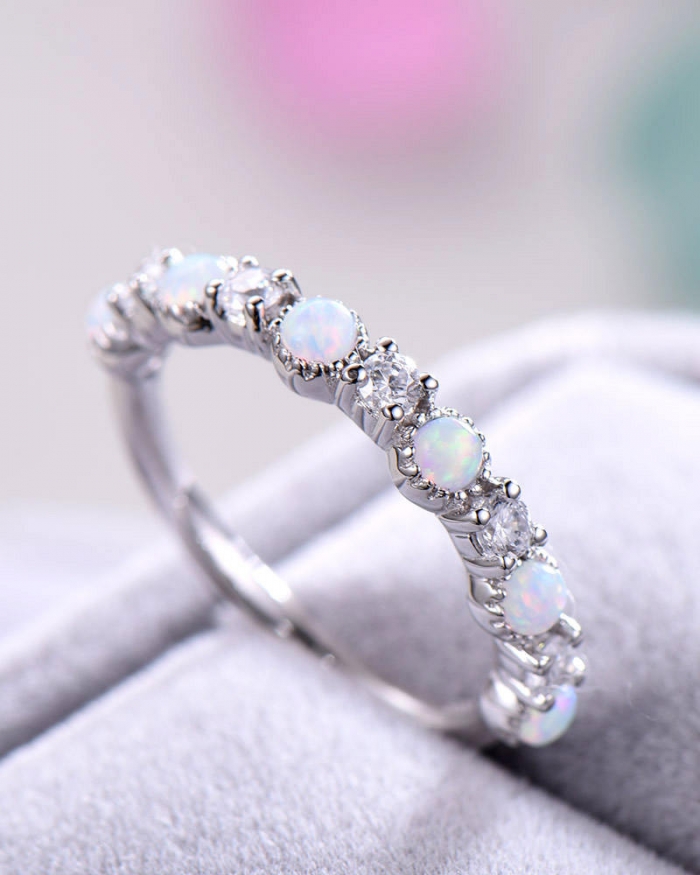 If you love All. The. Sparkle this beauty from OscargamaJewelry is the ring for you!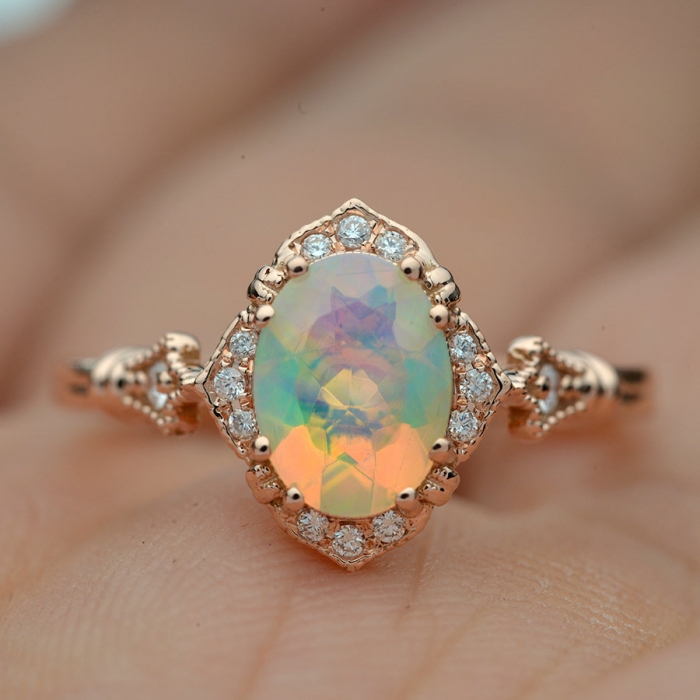 Can't choose between diamonds and opals? You don't have to with this ring from capucinne that features two small diamonds surrounding an epic opal centerpiece.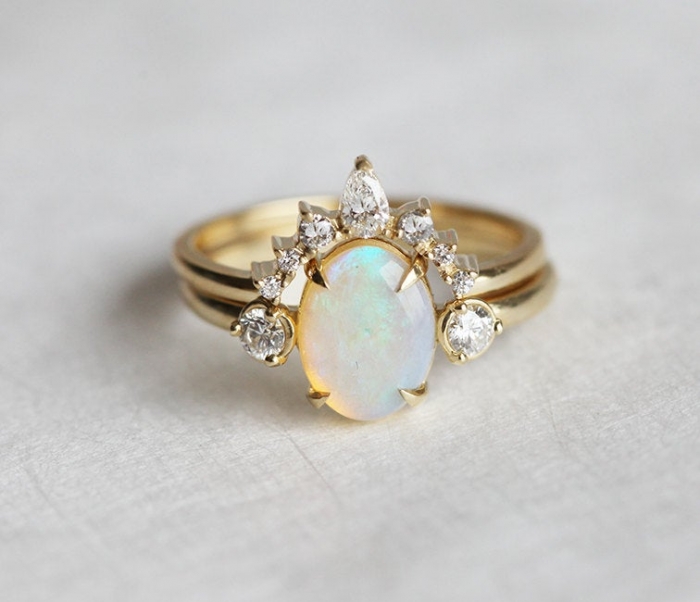 It's no secret that we've long been partial to rose gold anything, so needless to say we're swooning over this rose gold engagement ring from capucinne.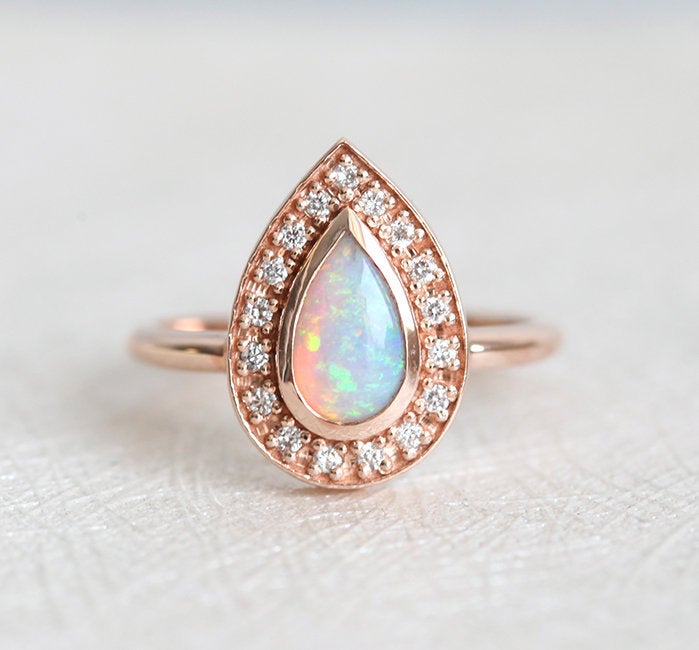 Love all things boho? This handmade opal engagement ring from GardensOfTheSun (third from the left) has an ethereal look that will complement your free spirited style.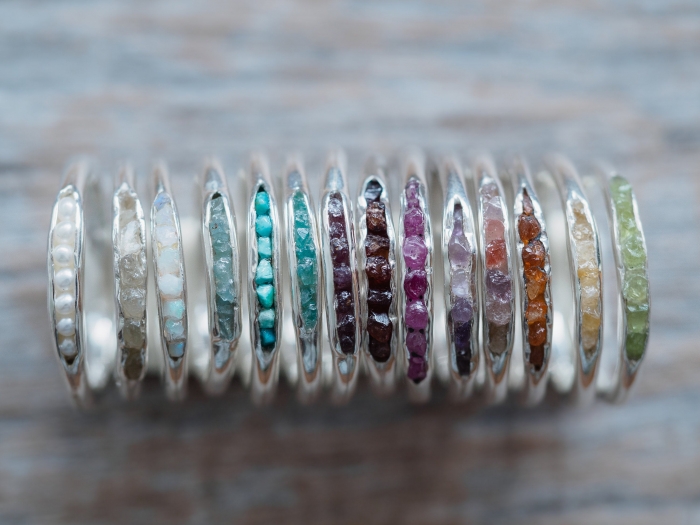 Keep it simple with this sleek opal engagement ring from Fondeur.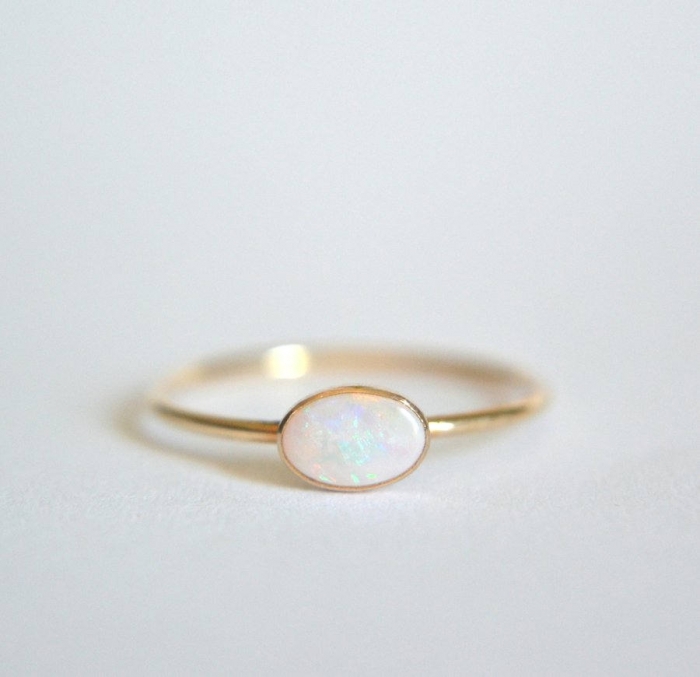 This vibrant alternative design from Alicia Arkwright features three unique raw opals in a handmade silver setting. It's a perfect choice for the non-traditional bride-to-be!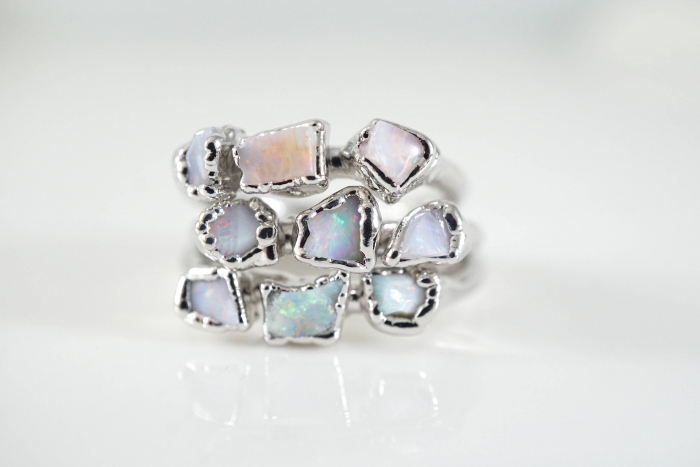 Everyone will be admiring this breathtaking black opal engagement ring from KissedByFireJewelry.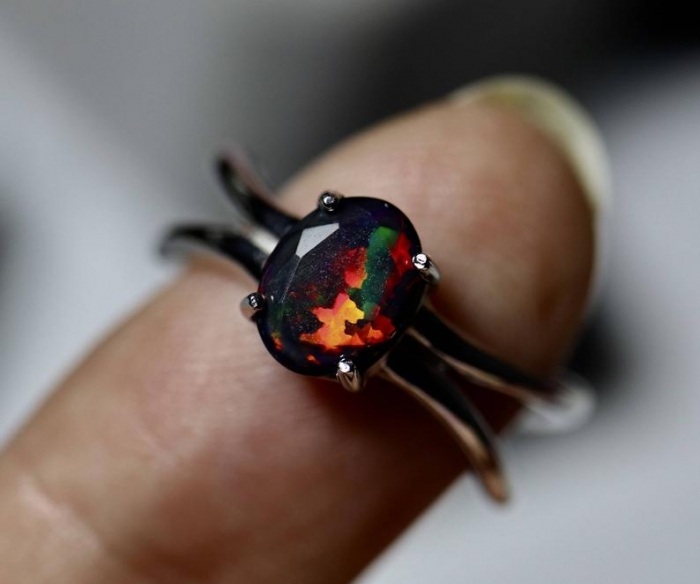 *This post contains affiliate links.