Is their anything more romantic than a vow renewal in Paris? Judging by these photos by Daria Lorman from Paris Happy Pictures, we are hard-pressed to find a more romantic setting. Here's what Alexsandra, the bride, had to say about the vow renewal:
We got married in October 2012 in Paris and then had a big wedding in summer in Ardeche, in the southeast France. Since then we had a beautiful daughter and seven years of happy marriage.
We had a lot of fun with our families and friends during our big wedding, but we didn't really focus on getting beautiful photos of the two of us done. I was following Daria's work and noticed that she was shooting not only weddings but vow renewals too. We thought it would be a great idea to celebrate our love, renew our vows and have some beautiful photos together in Paris. We live here but didn't really have a lot of photos together and none with the Eiffel tower. So we've chosen some of the most iconic Parisian locations: The Eiffel tower, the Tuilleries Gardens, the Louvre and Palais Royal. For the vow renewal we've chosen an intimate courtyard of the Louvre as it has the truly Parisian architecture. That place is surrounded by history and special atmosphere.
It was also an occasion to choose different outfits. Silvere wore a woolen suit for our summer wedding, so he was happy to wear a more classic and elegant white tux. My custom-made dress by Anastasia from WowBridalDress was also different from my actual wedding day look. The fashion changes and it's great that we could try some new looks on.
I think it's important to take time just for the two of you, especially when you become parents, and remind yourselves how fully in love you are! We truly enjoyed our day for two and celebrated every second of it.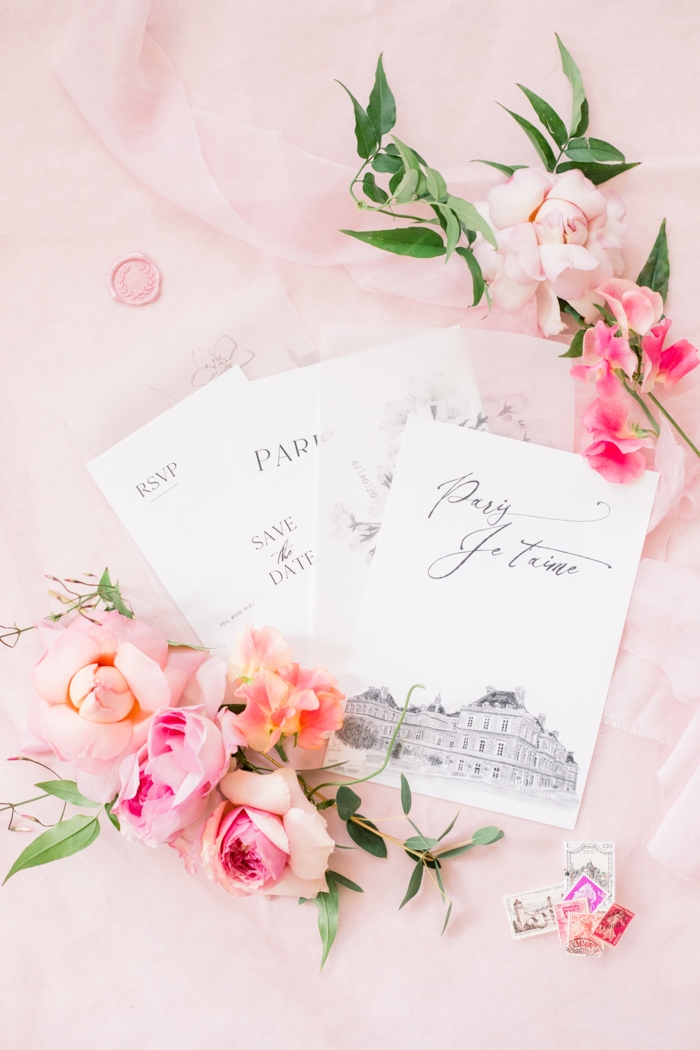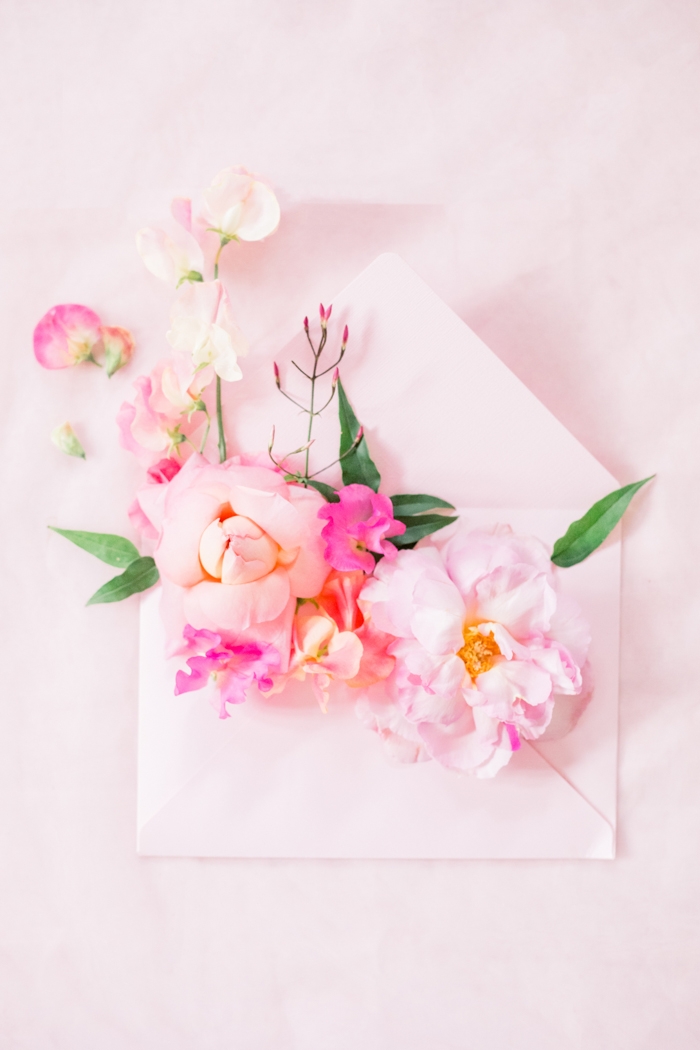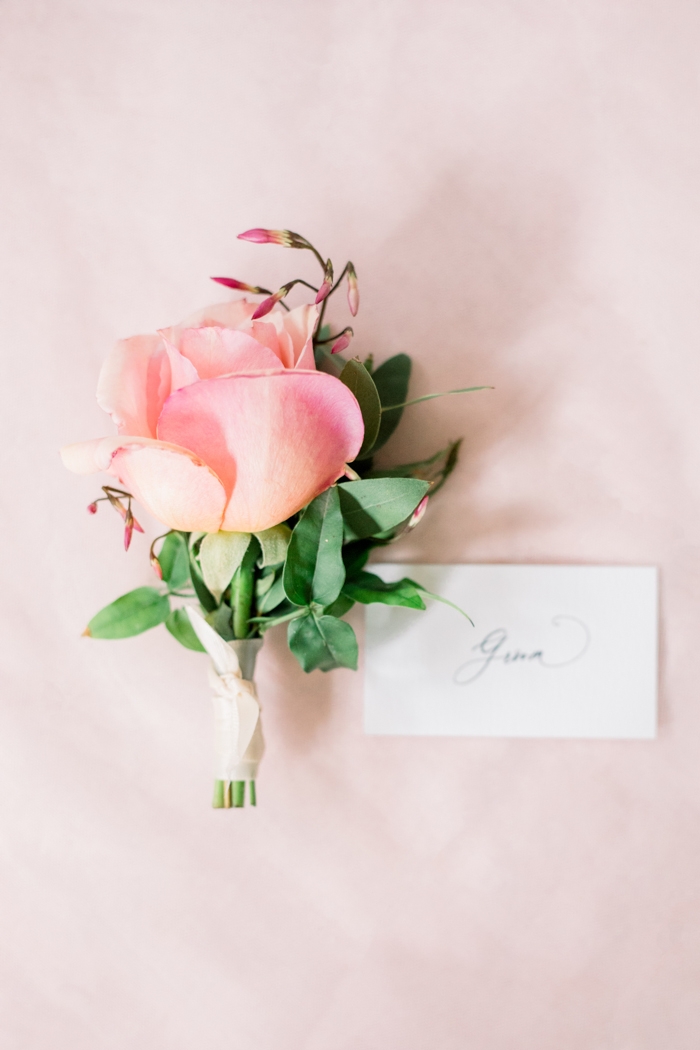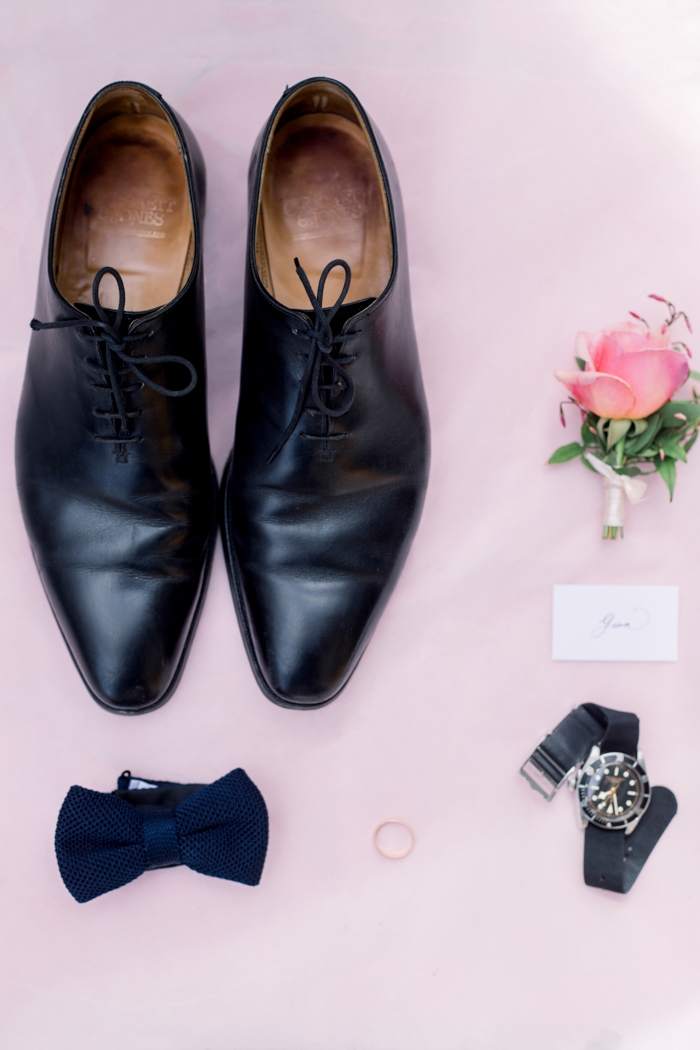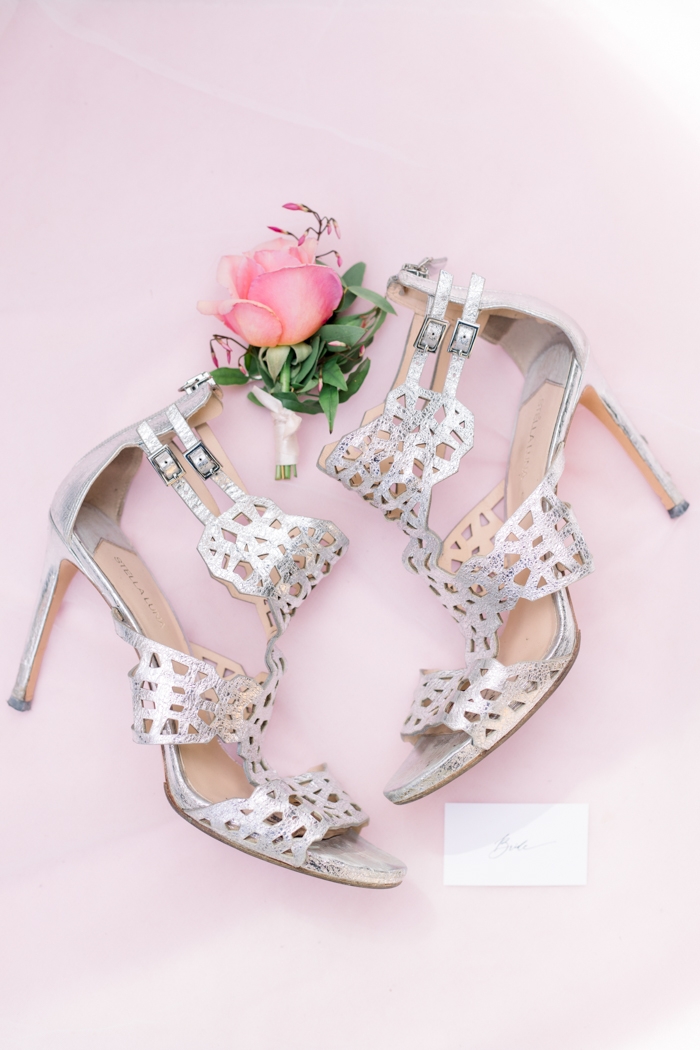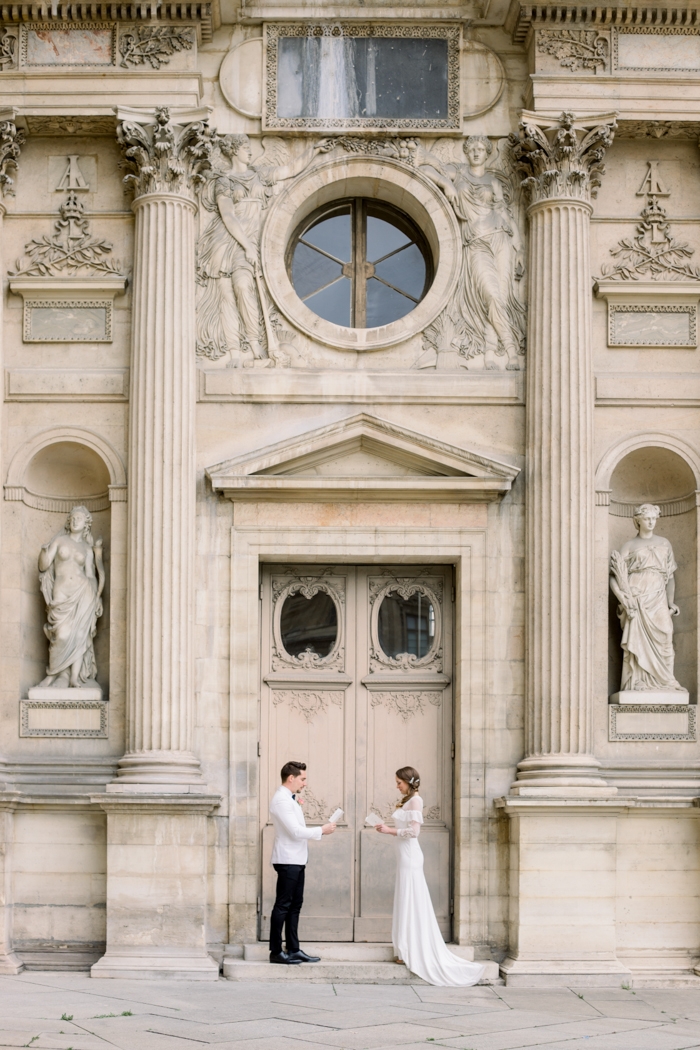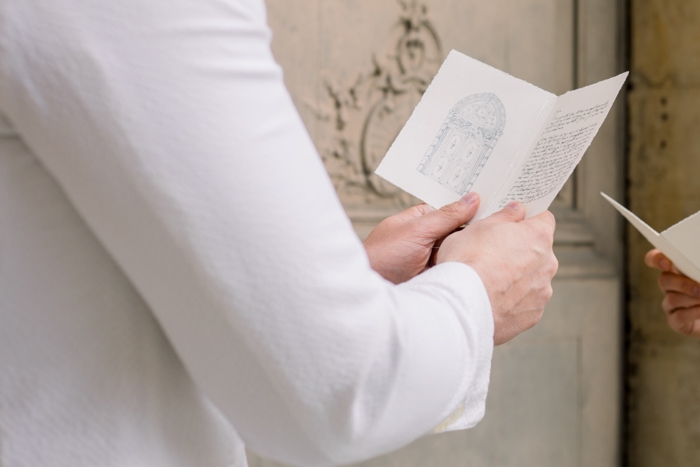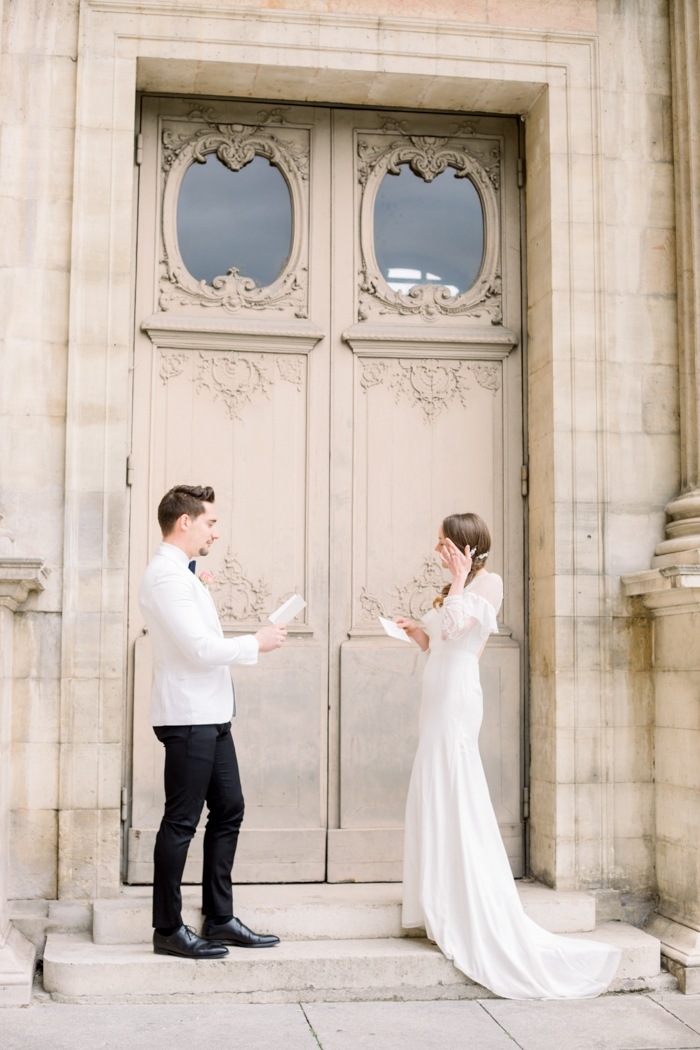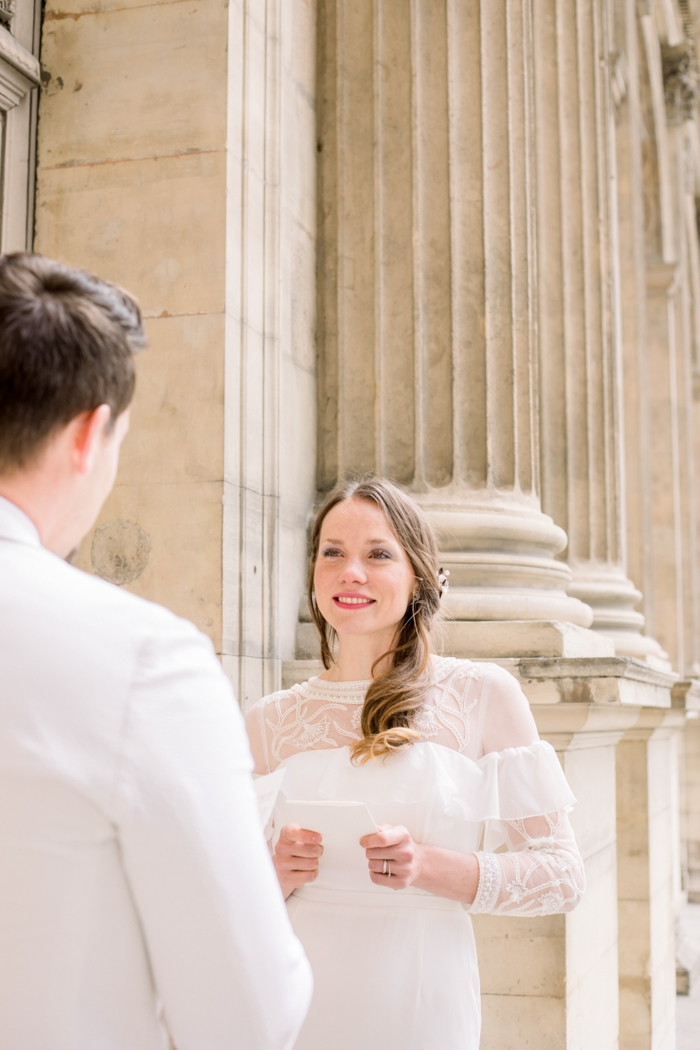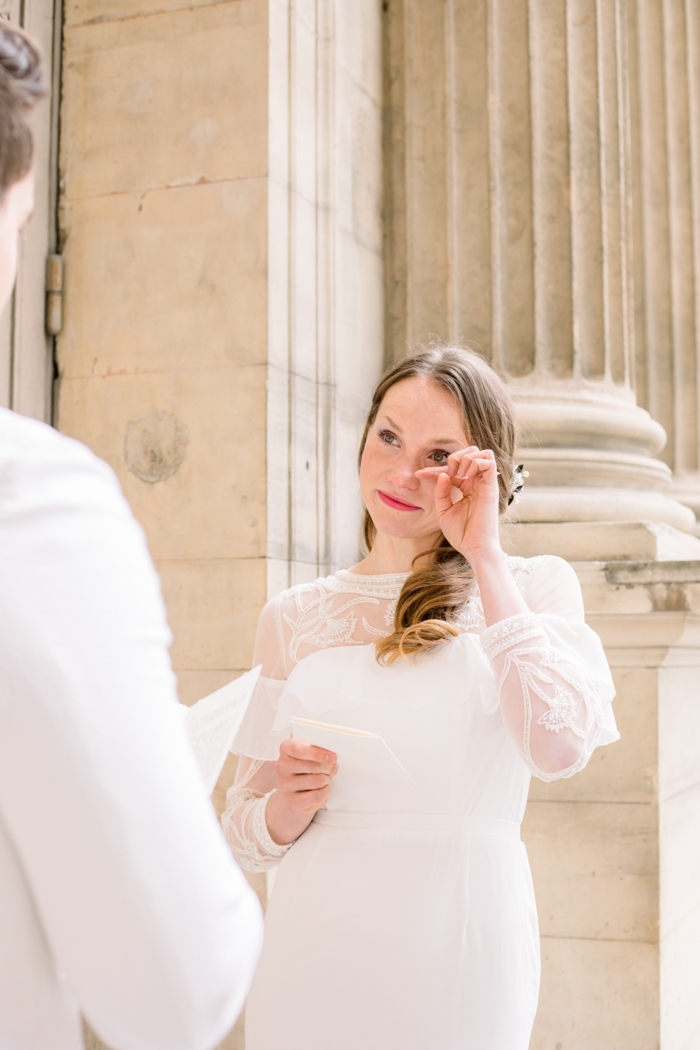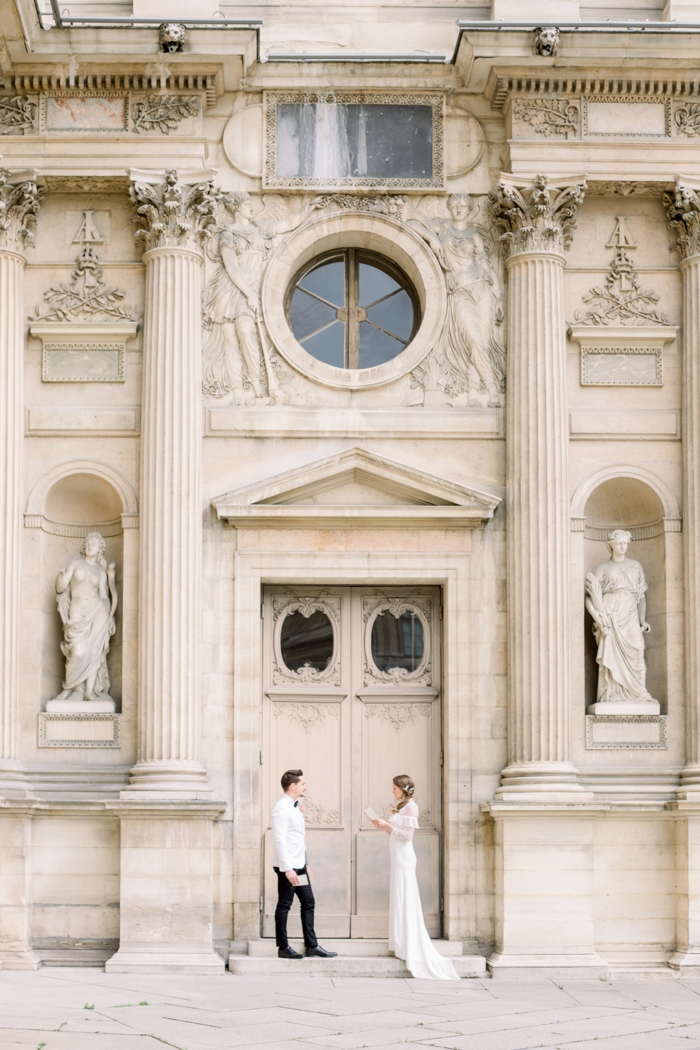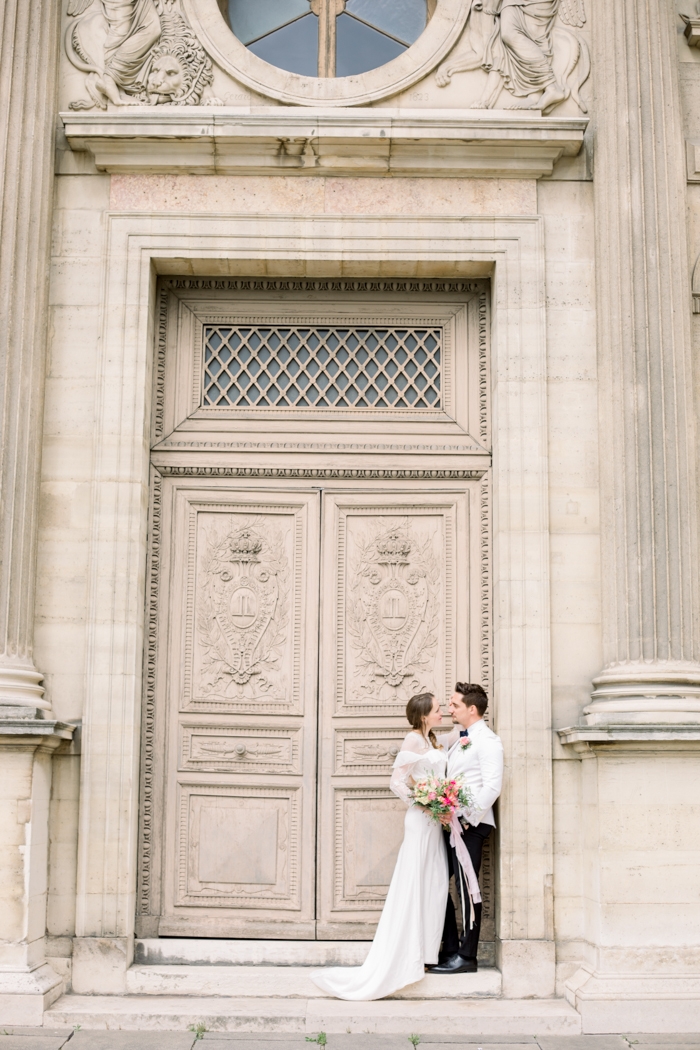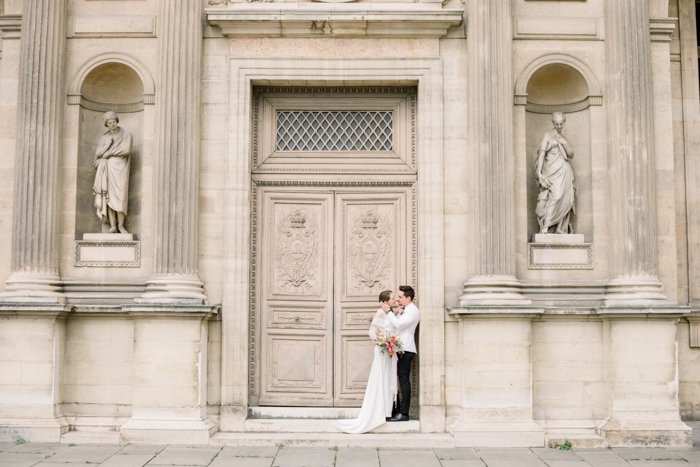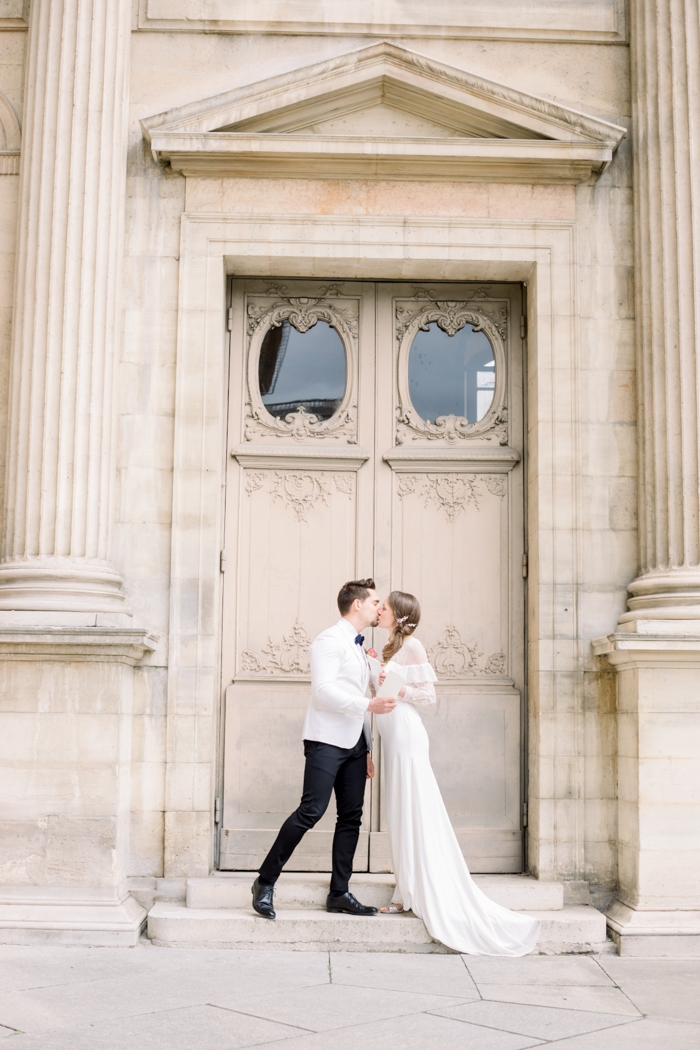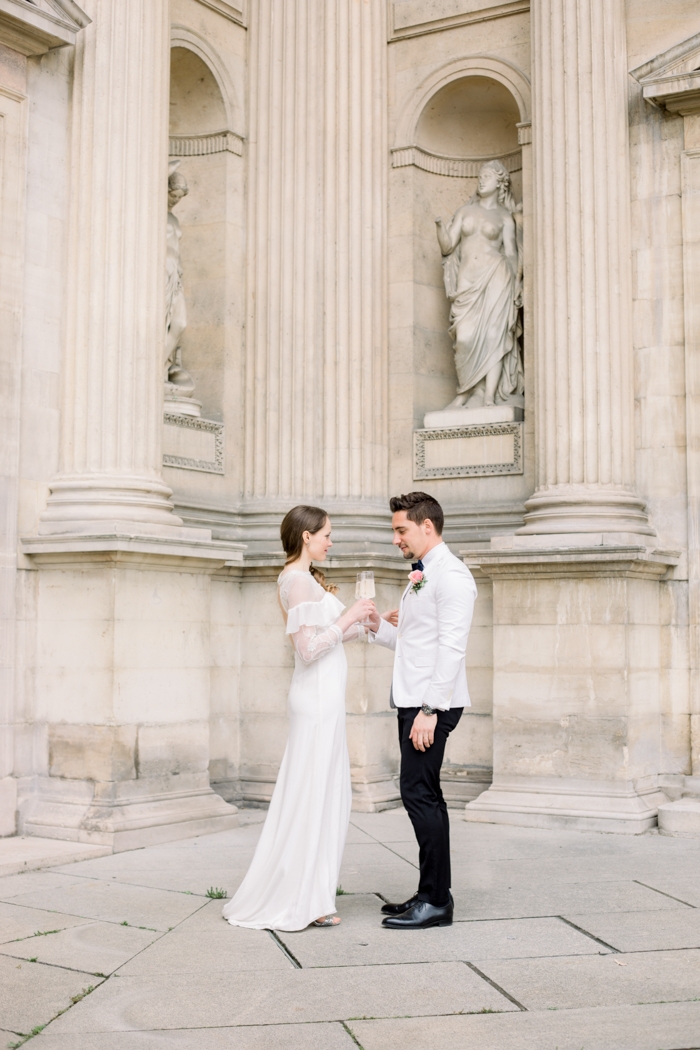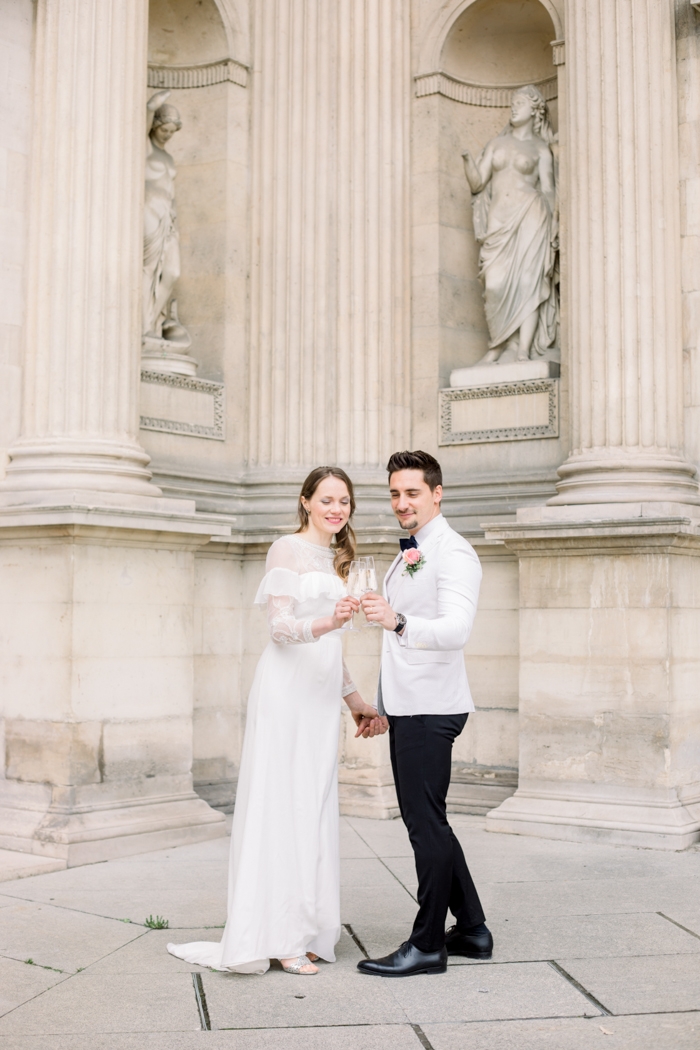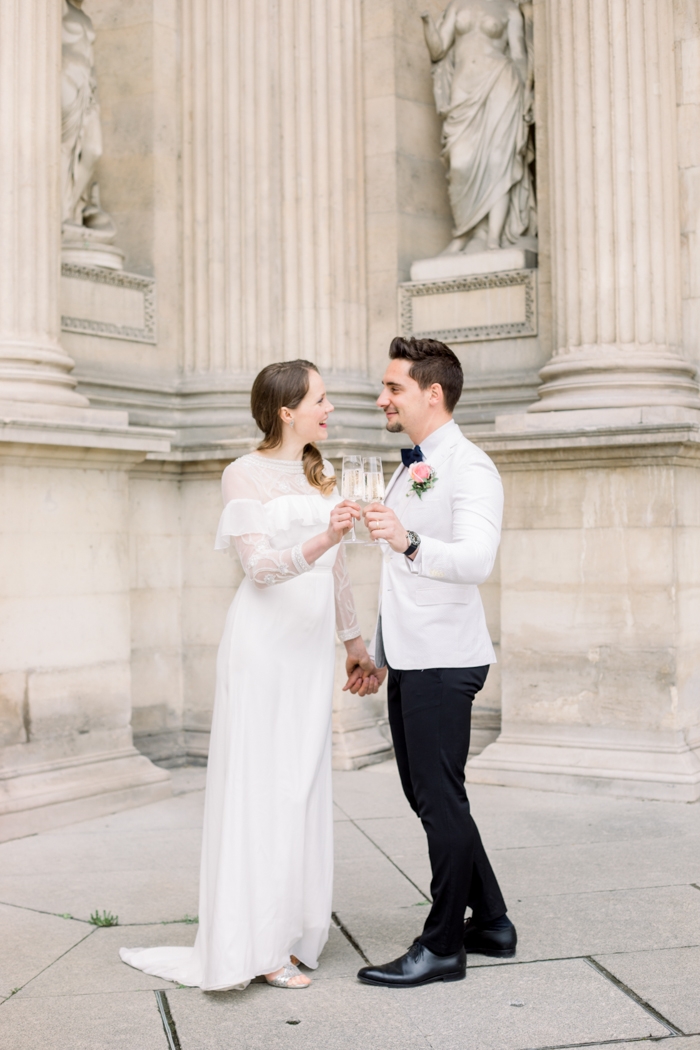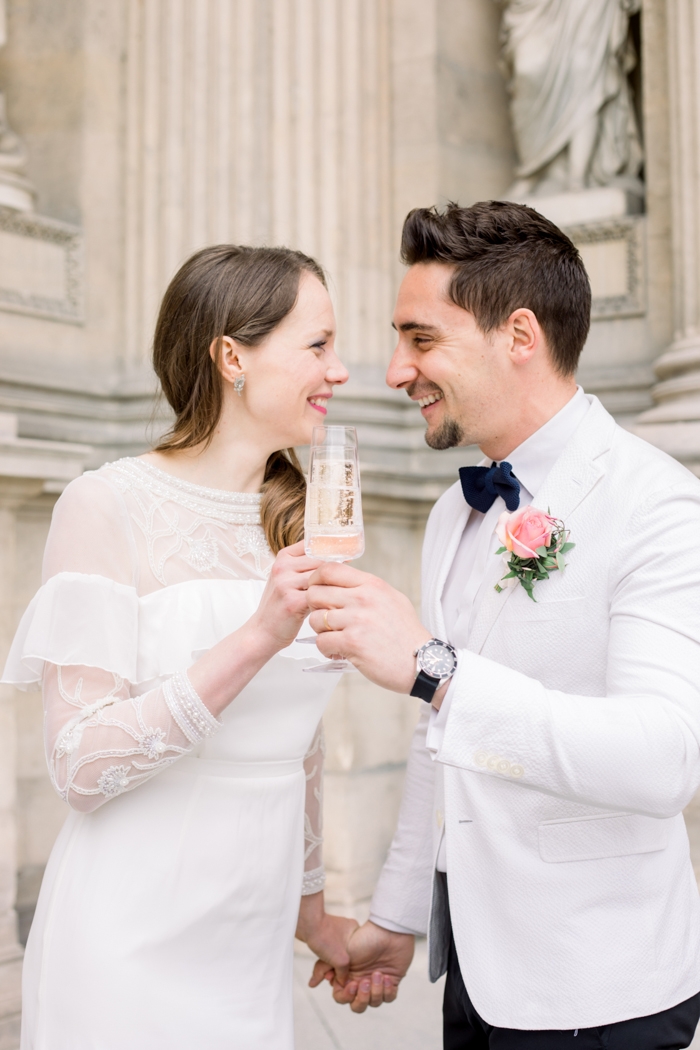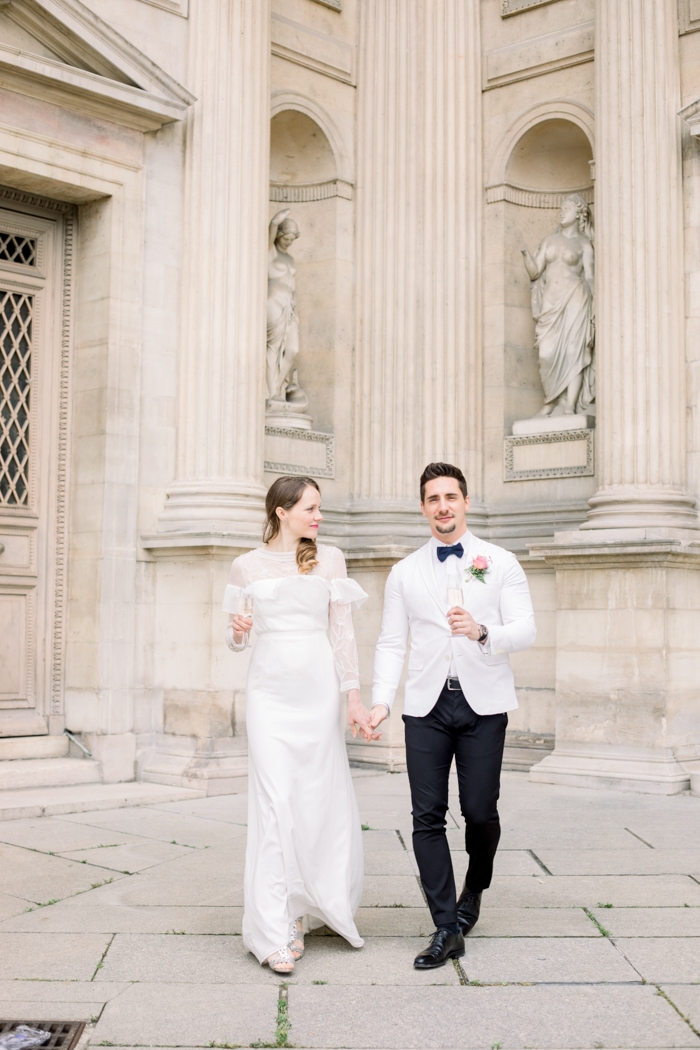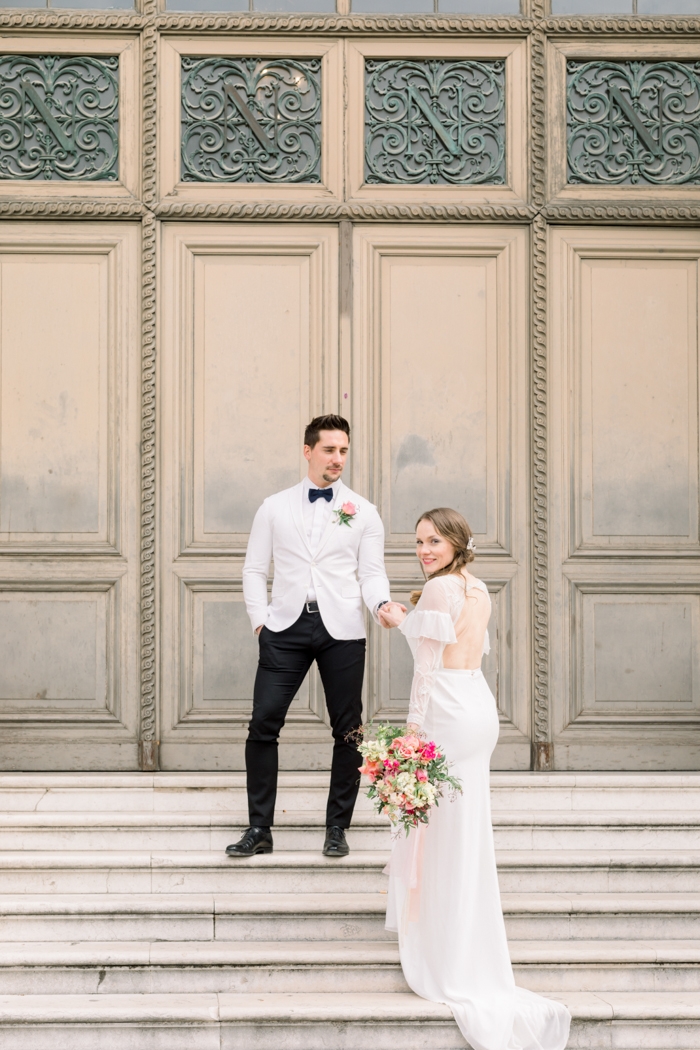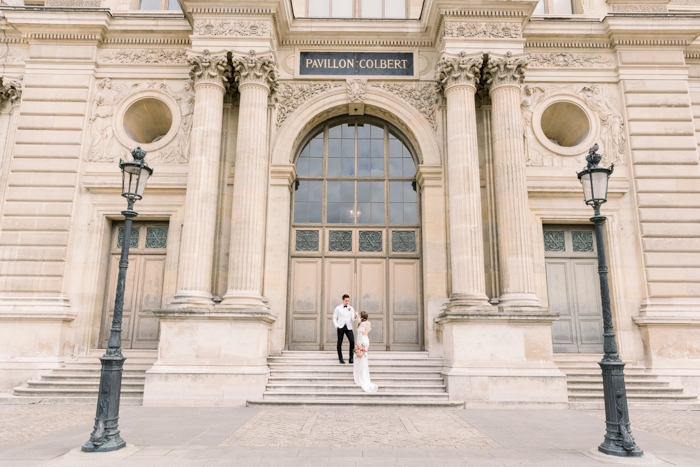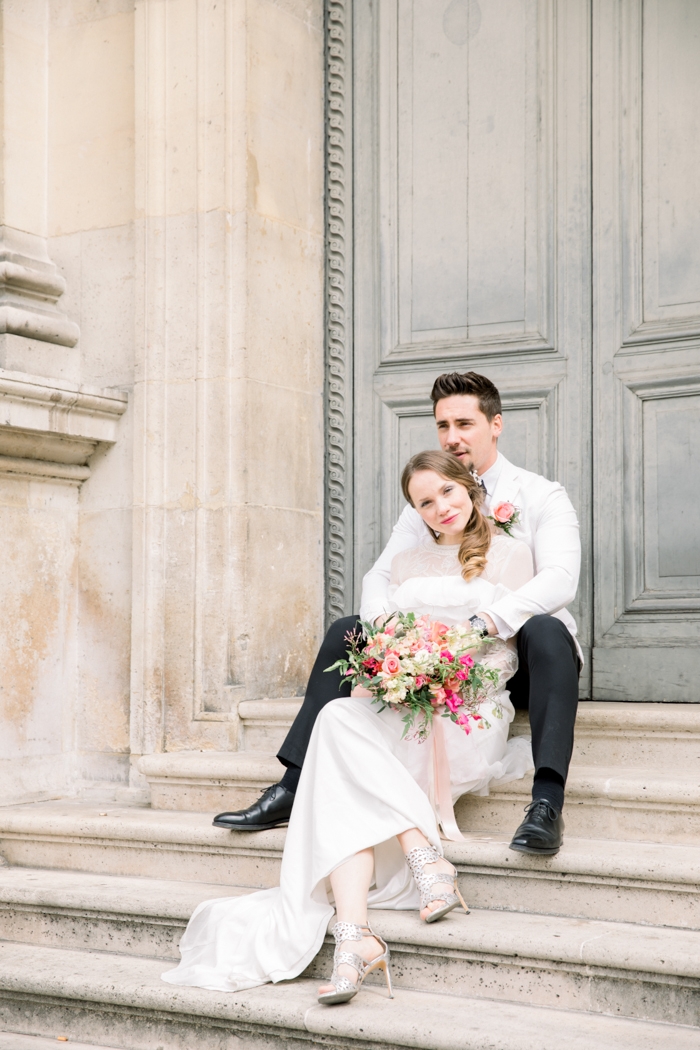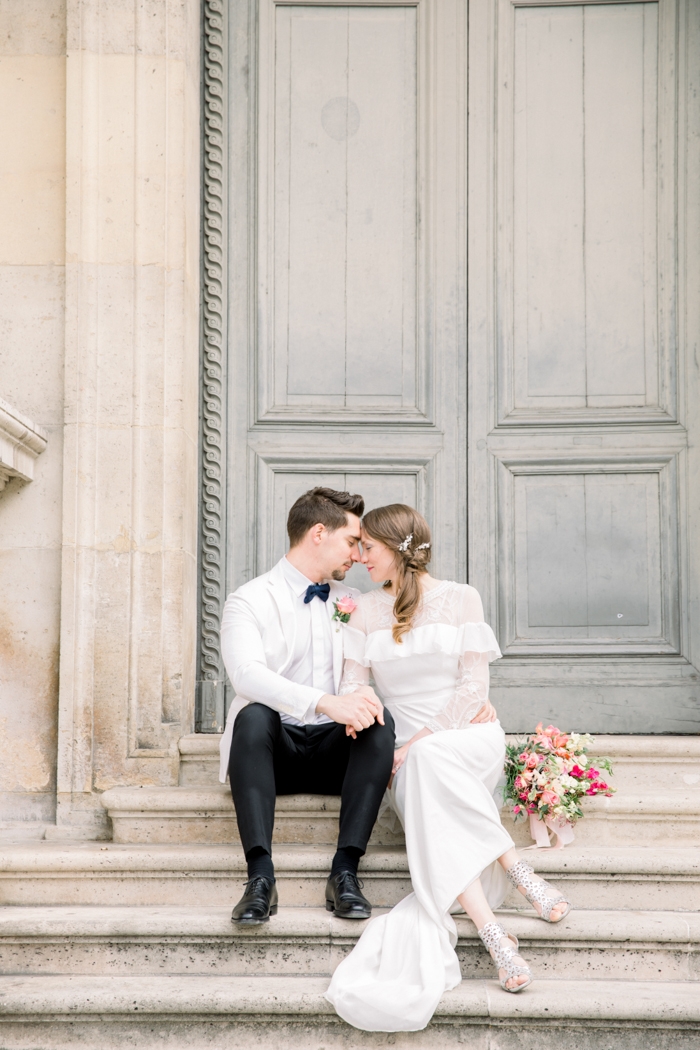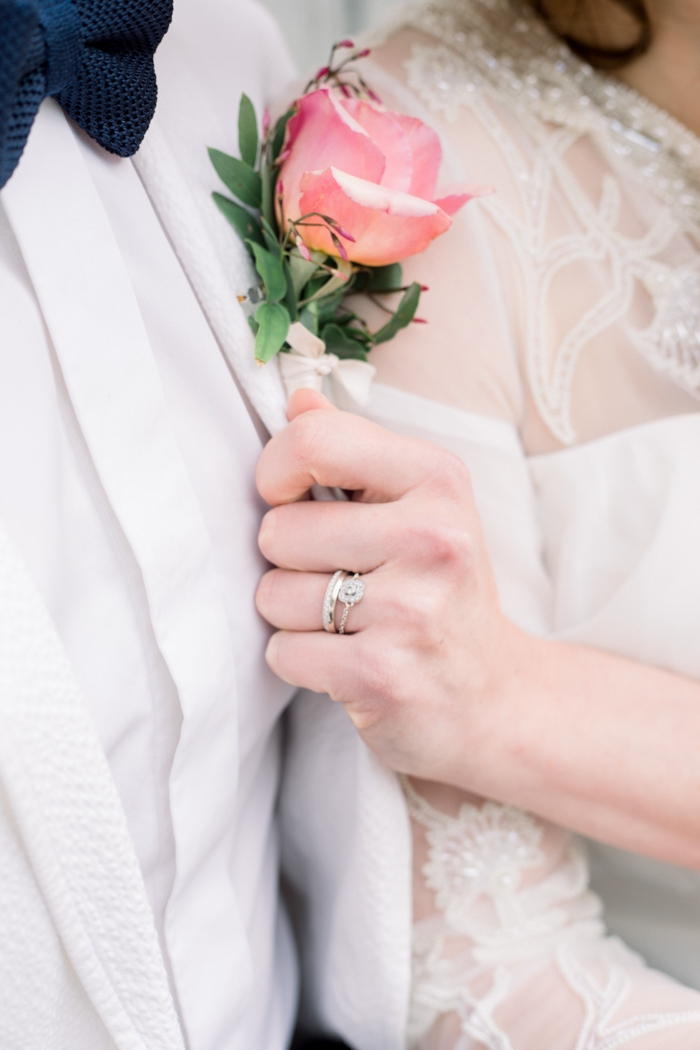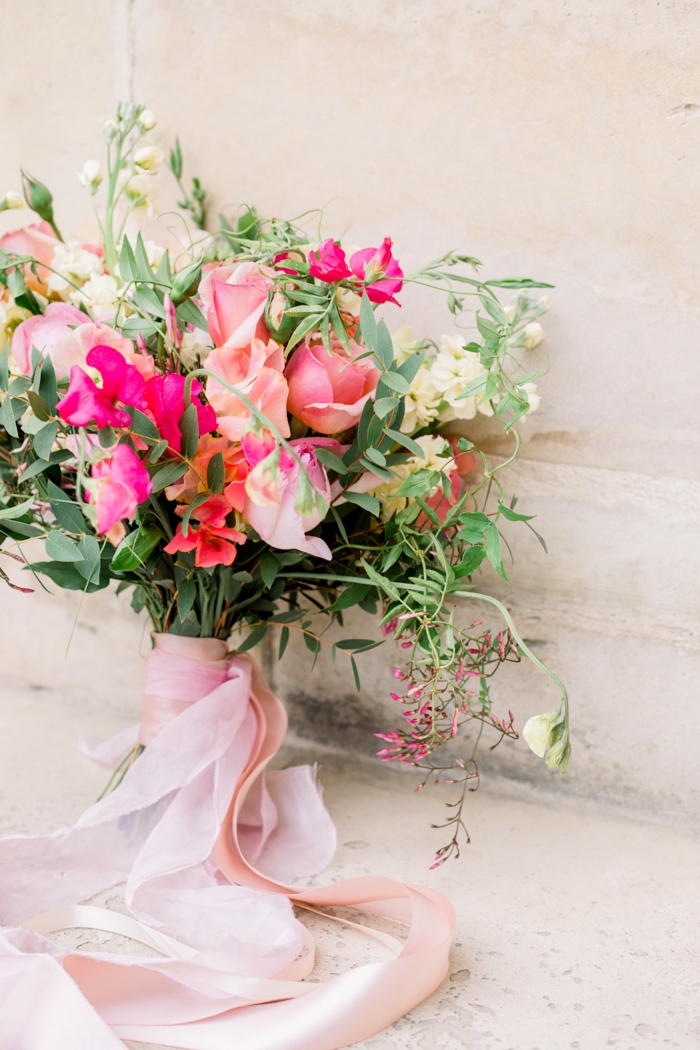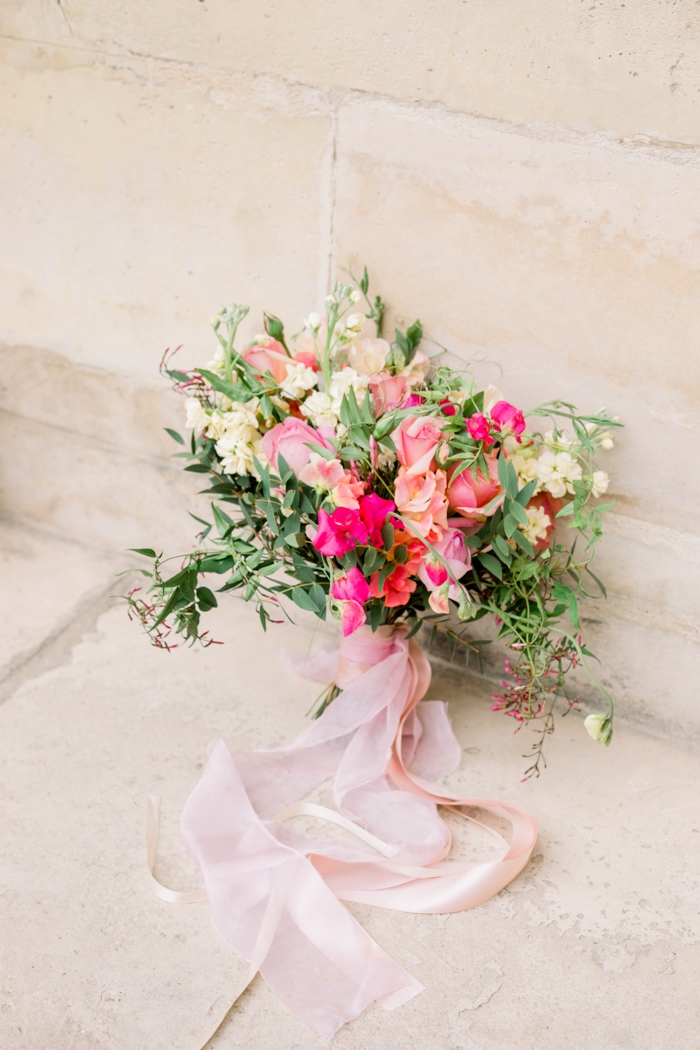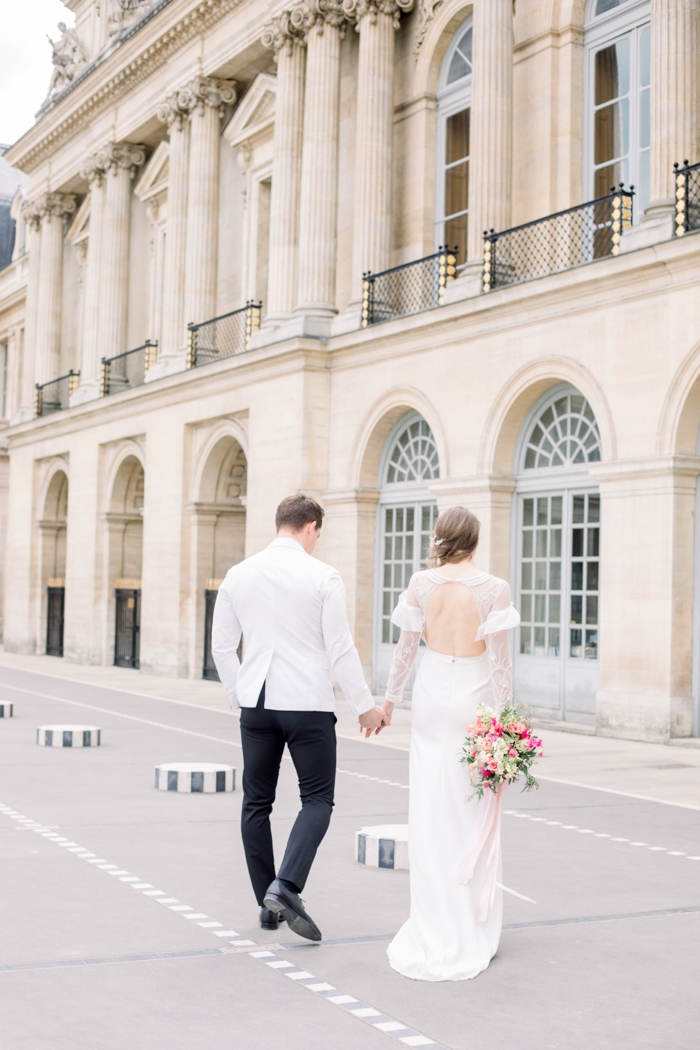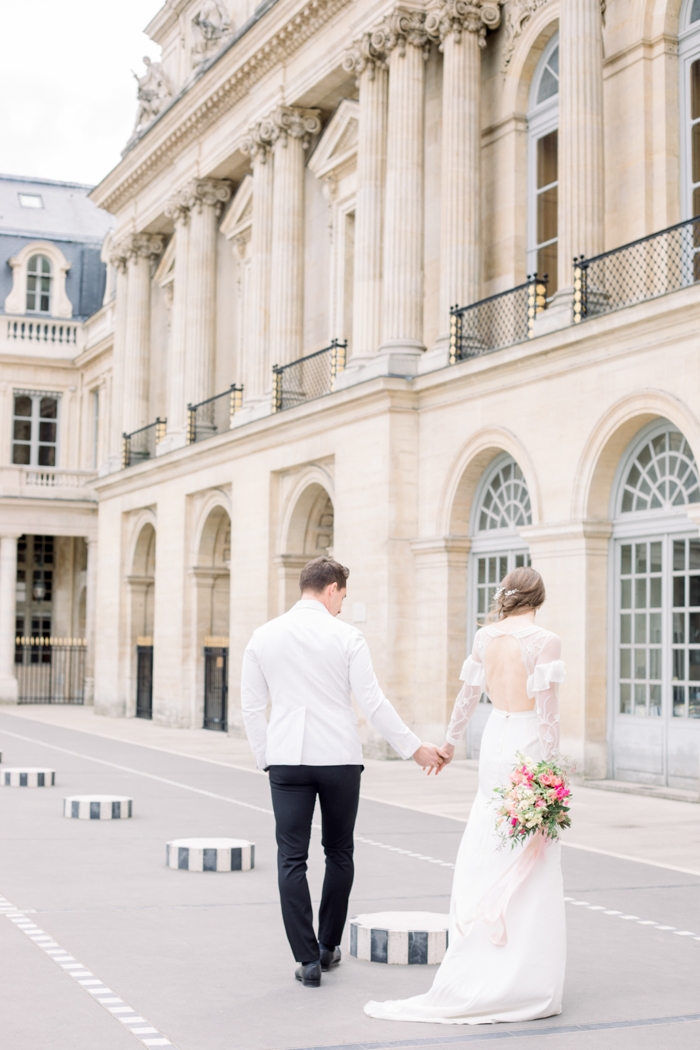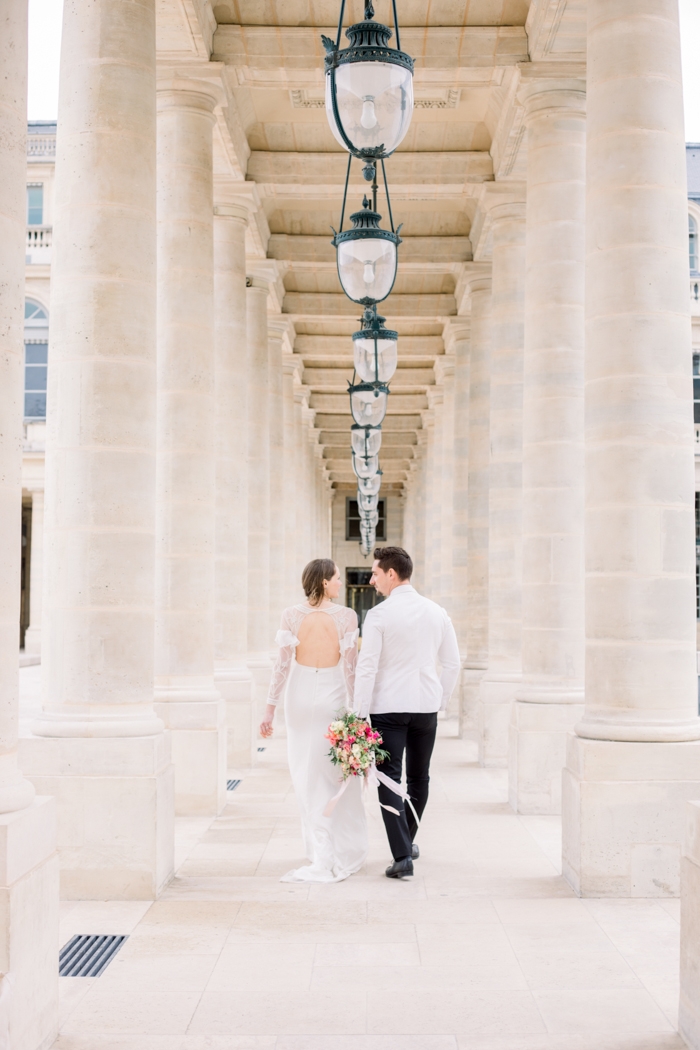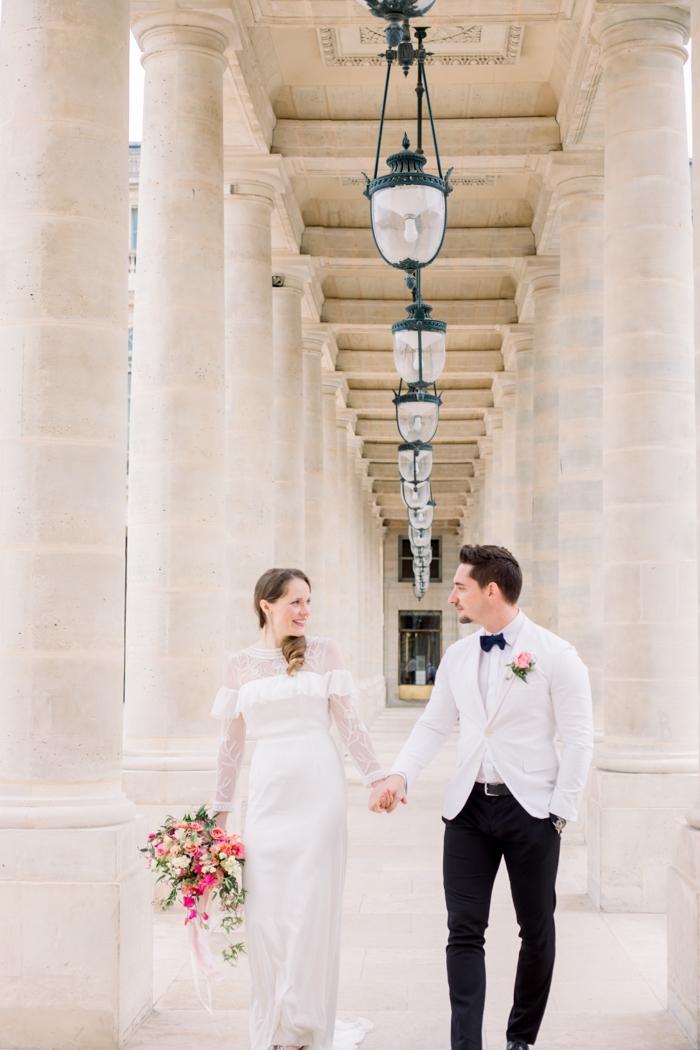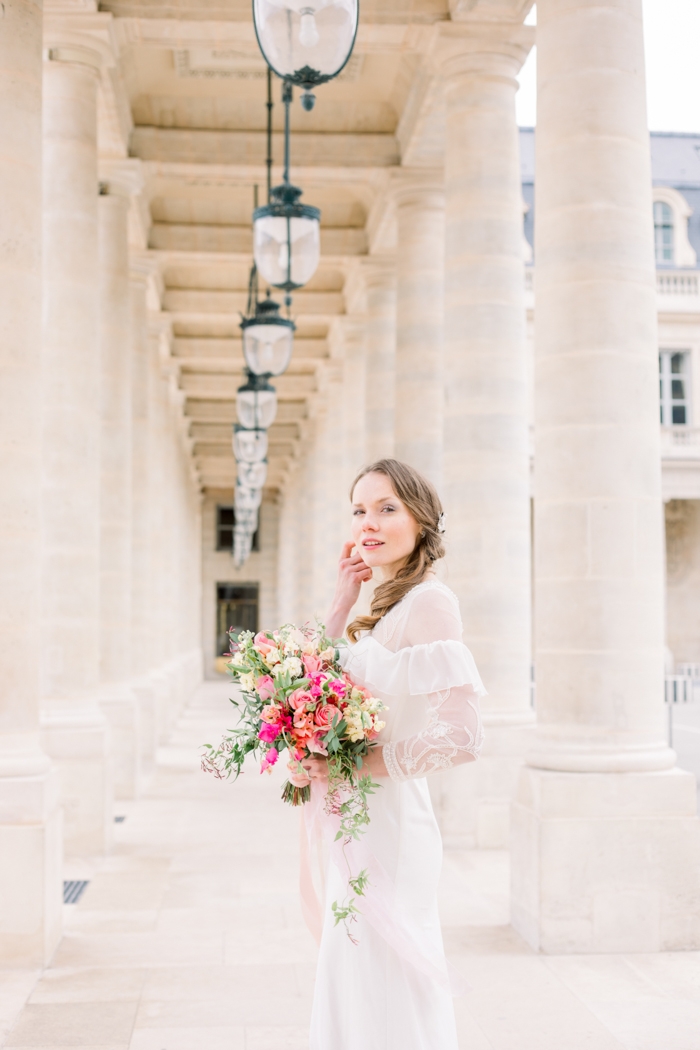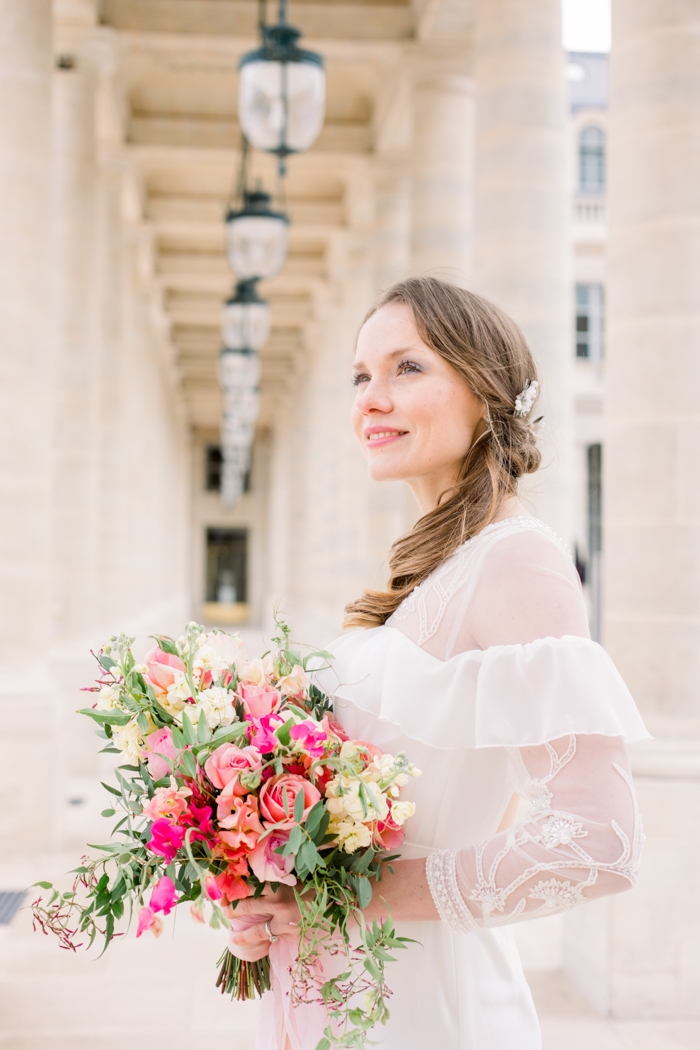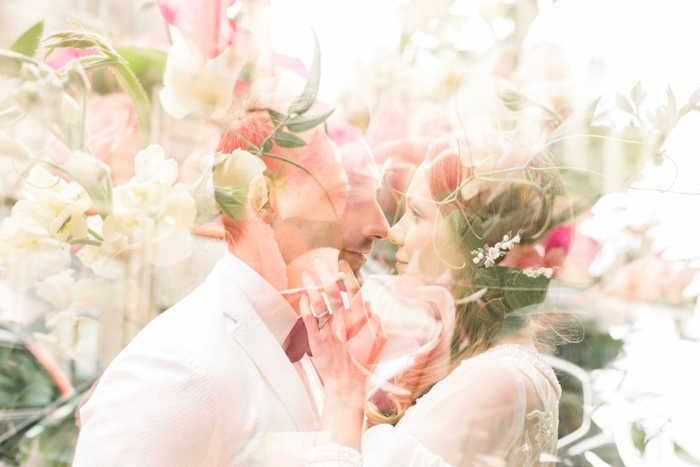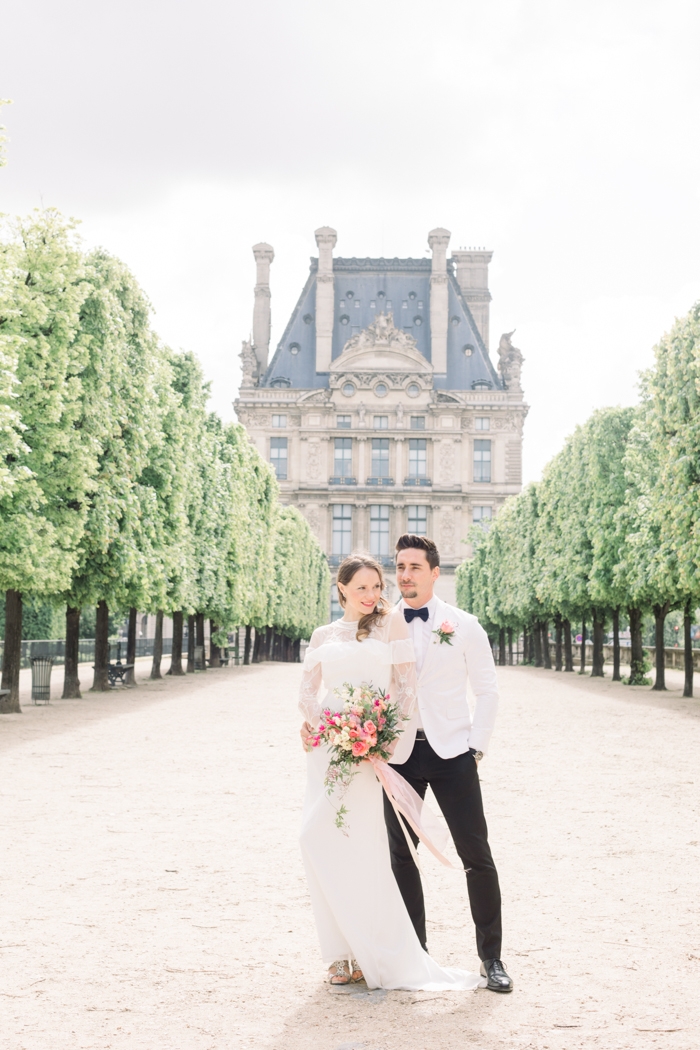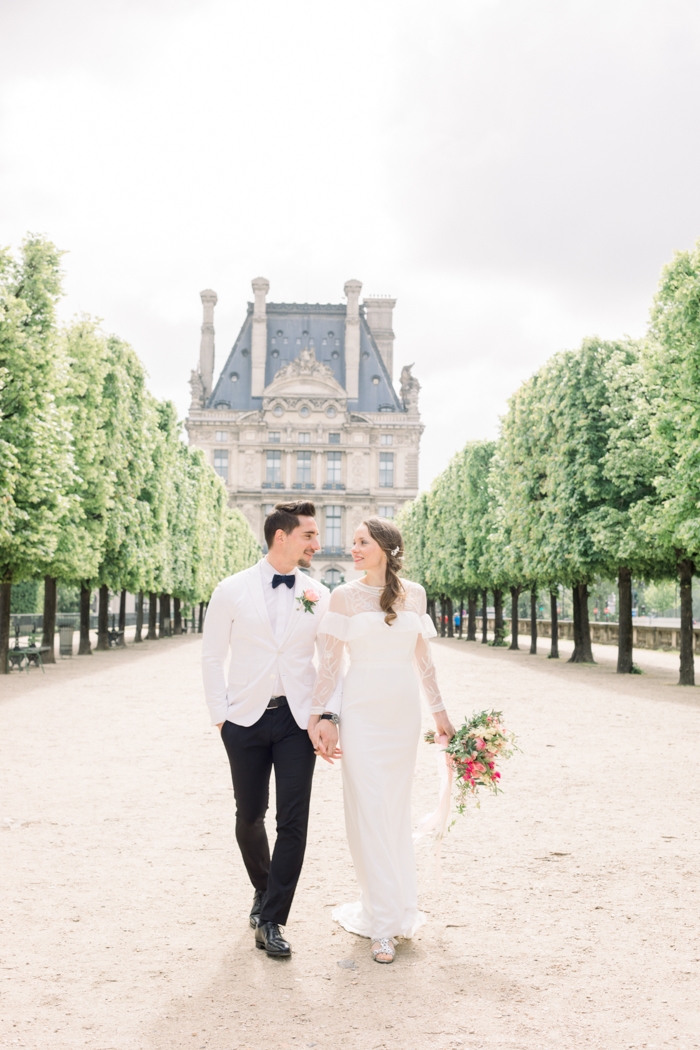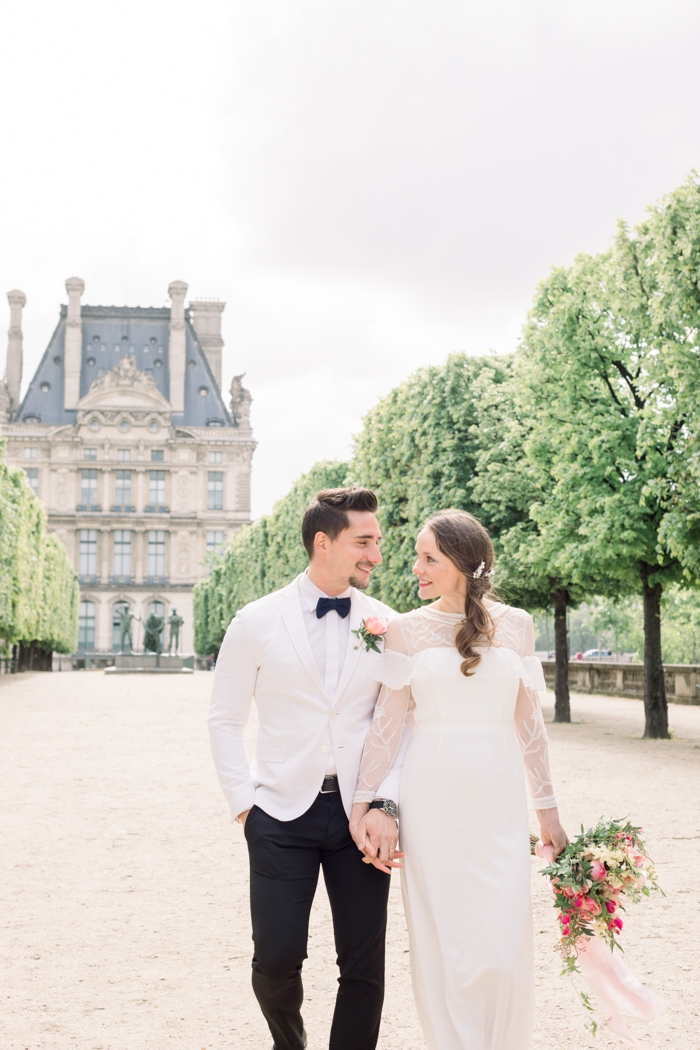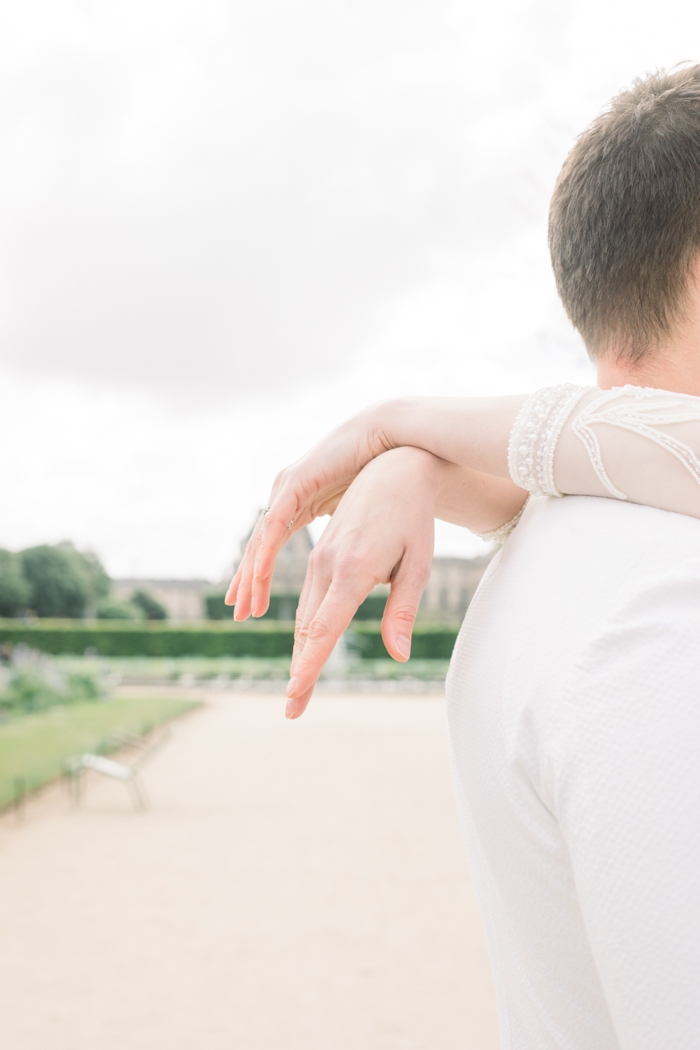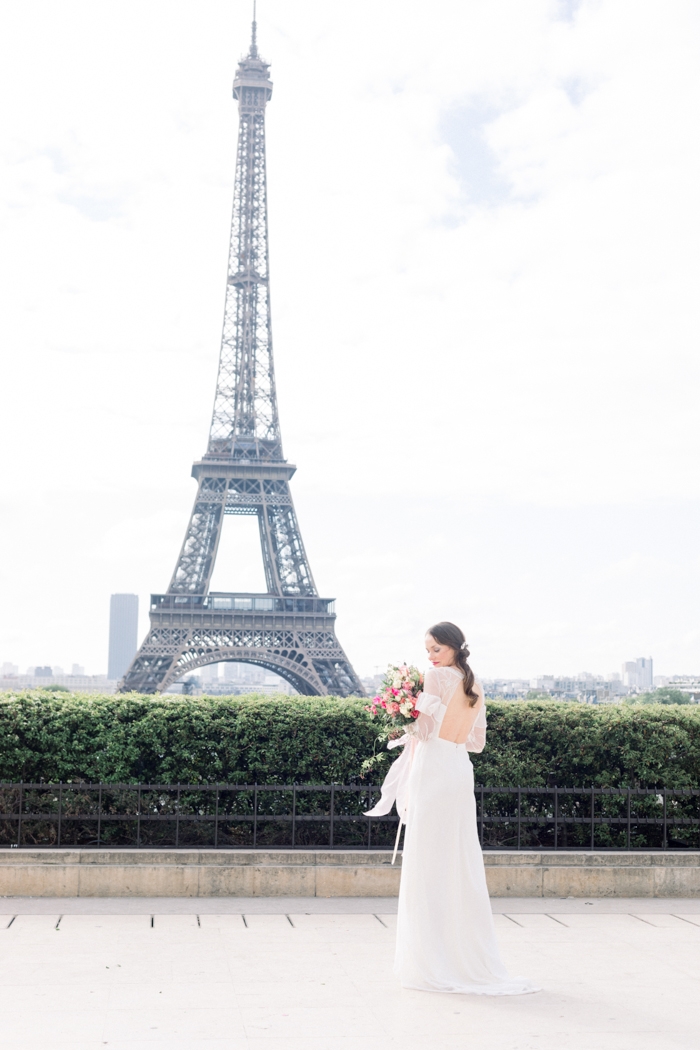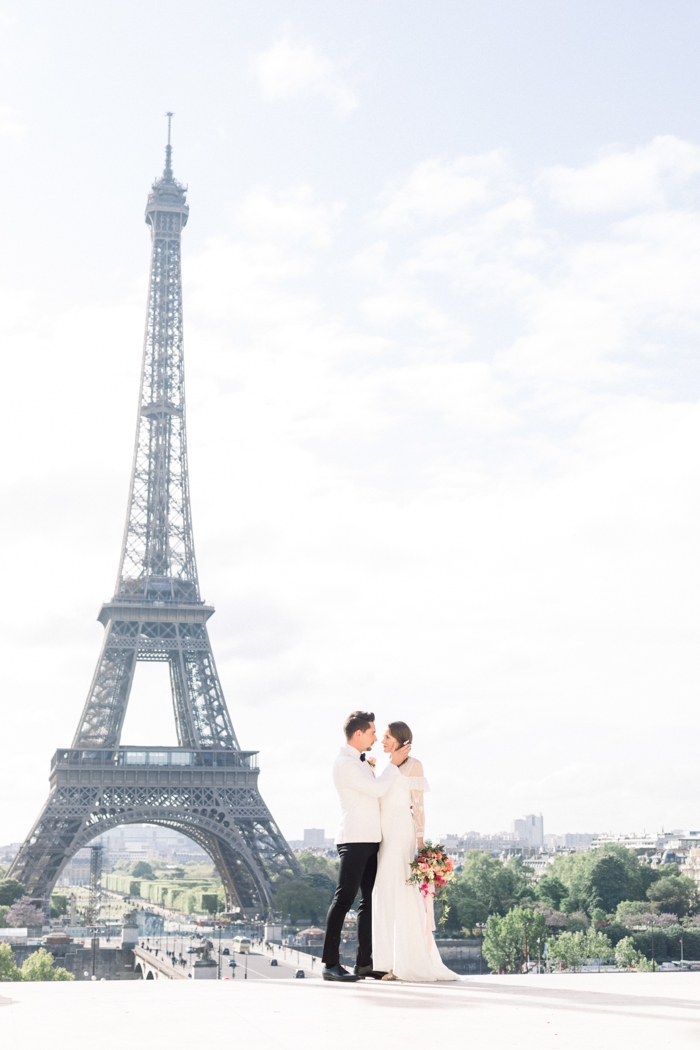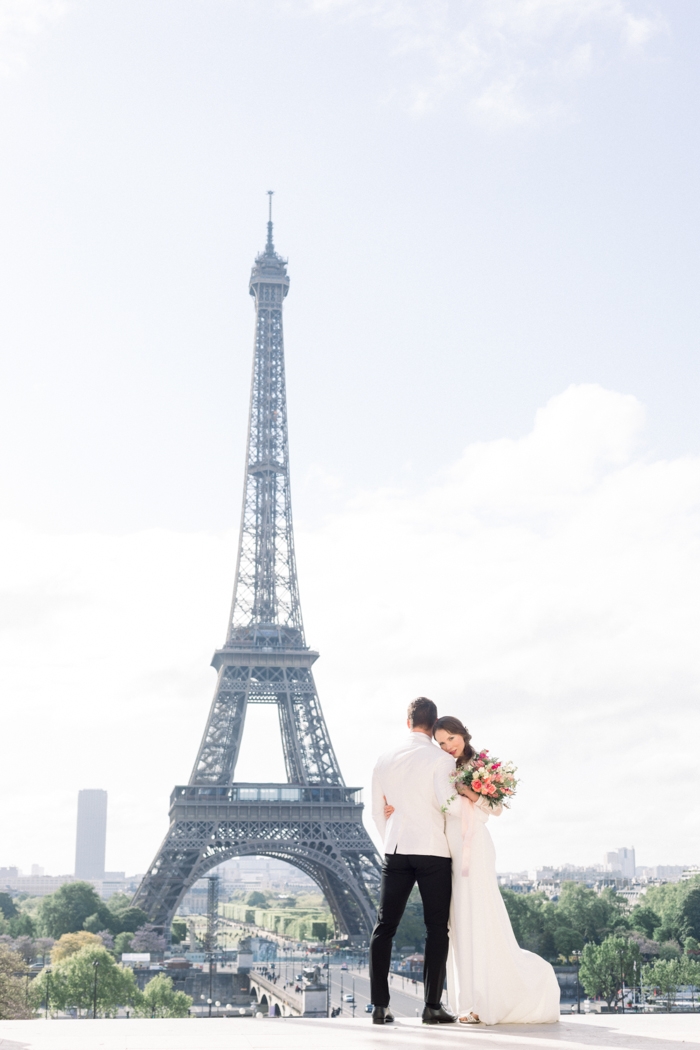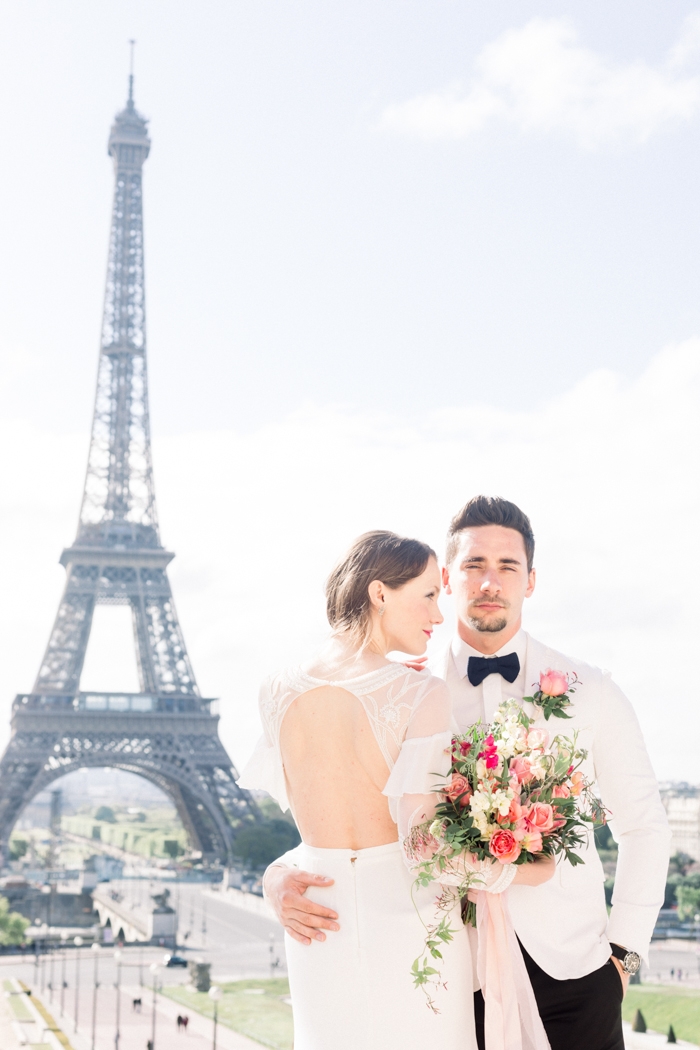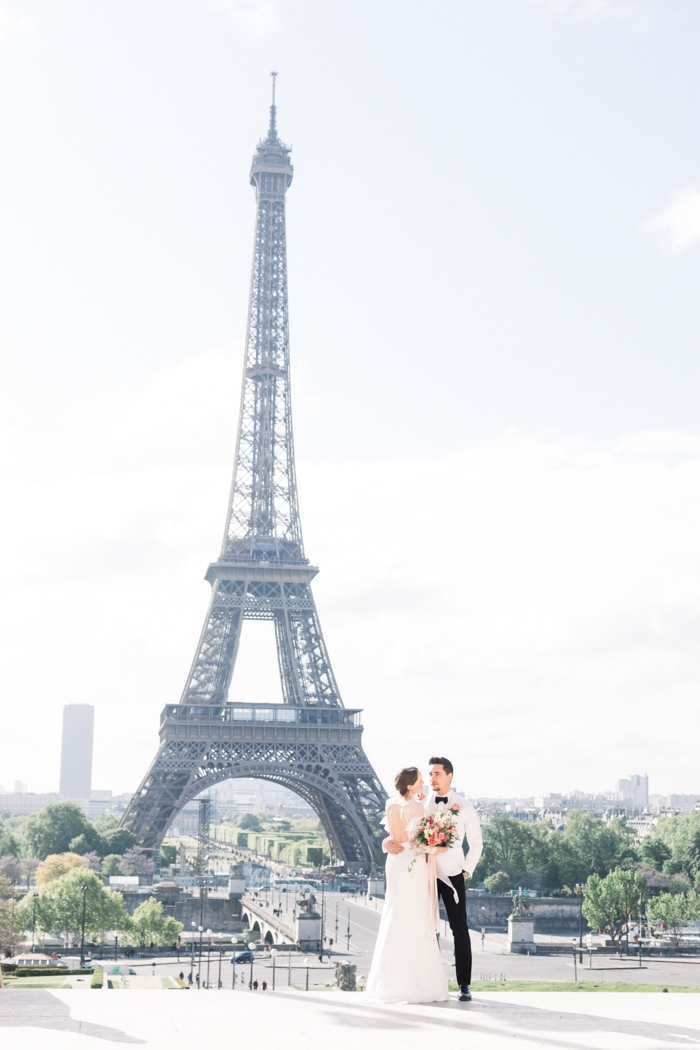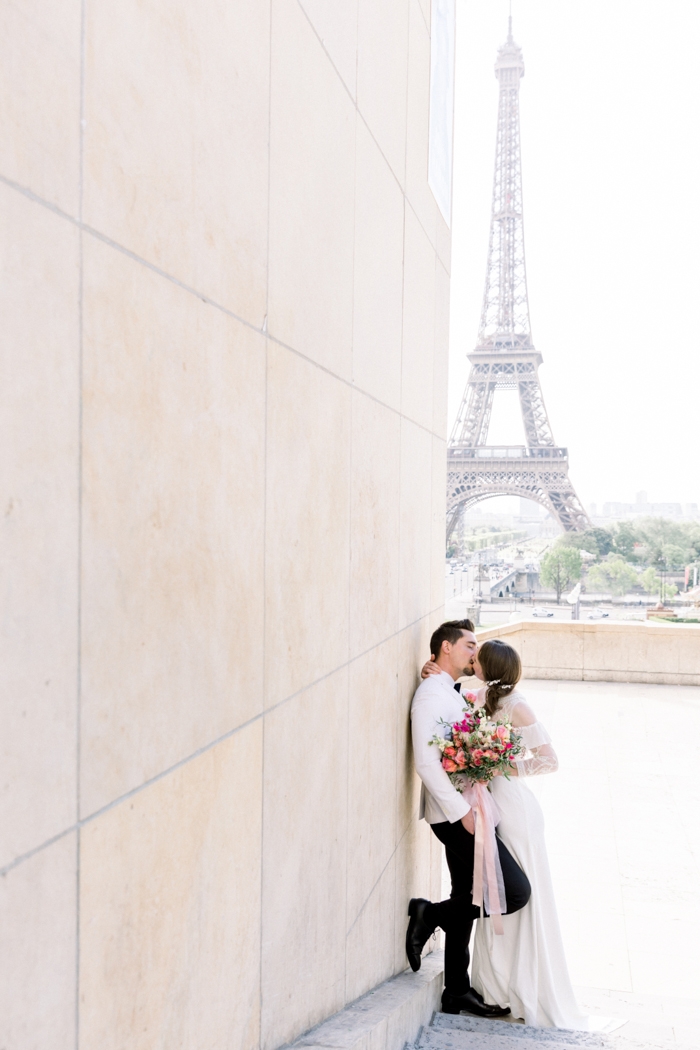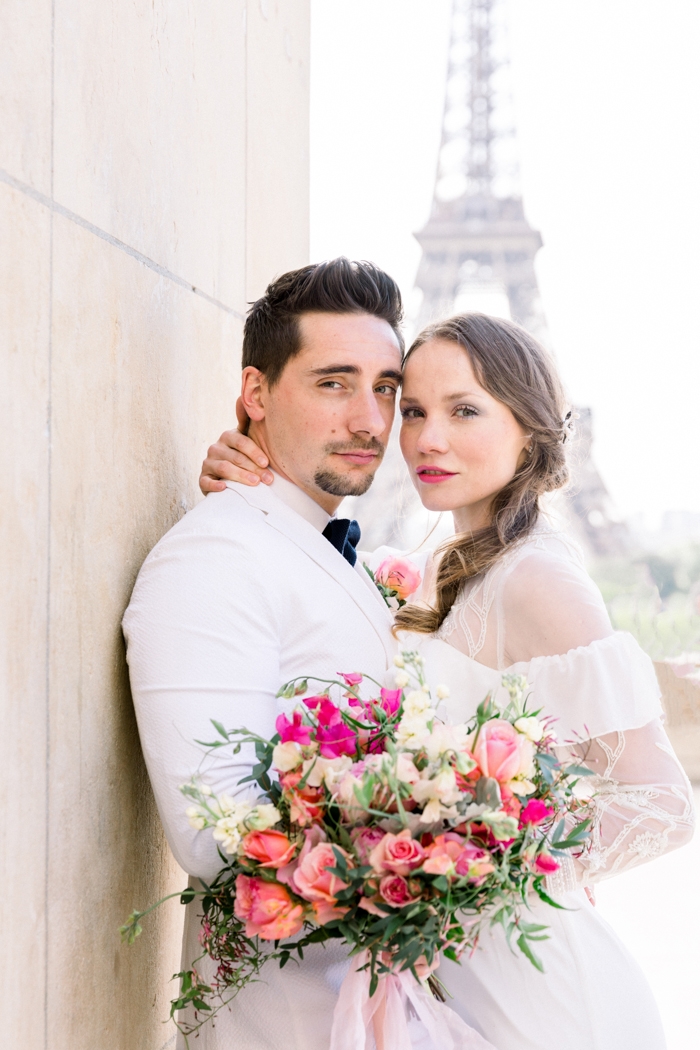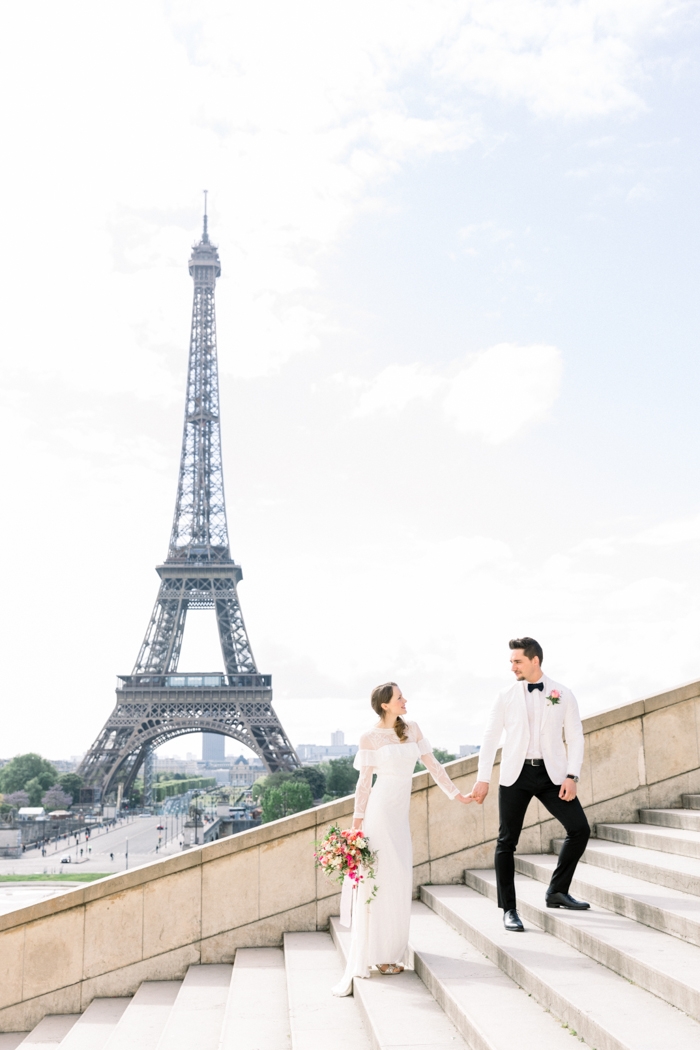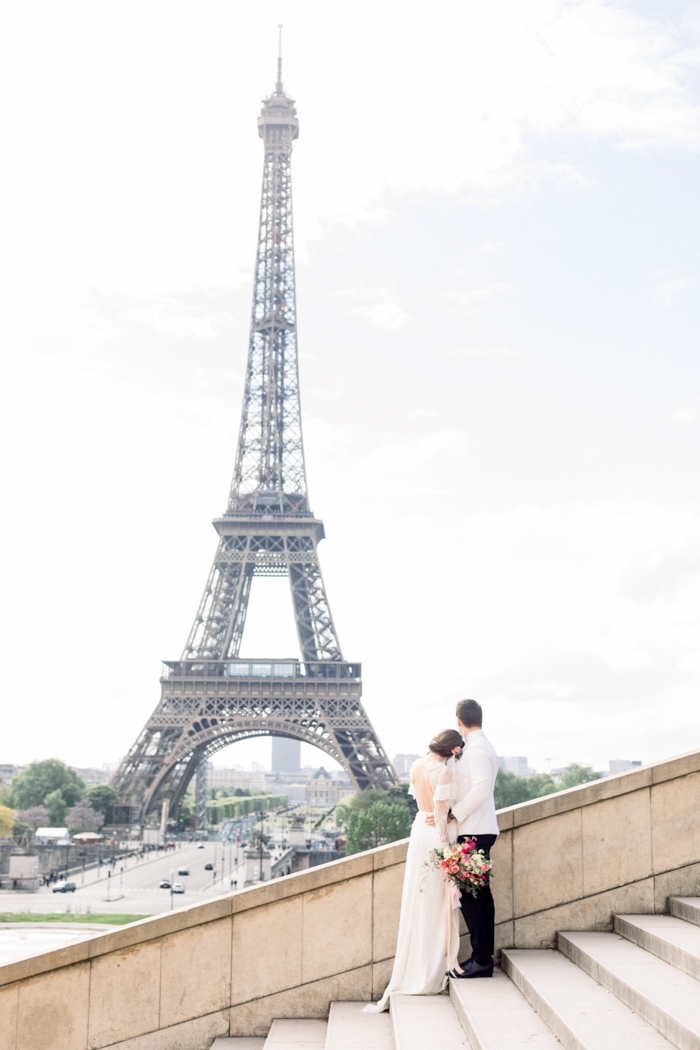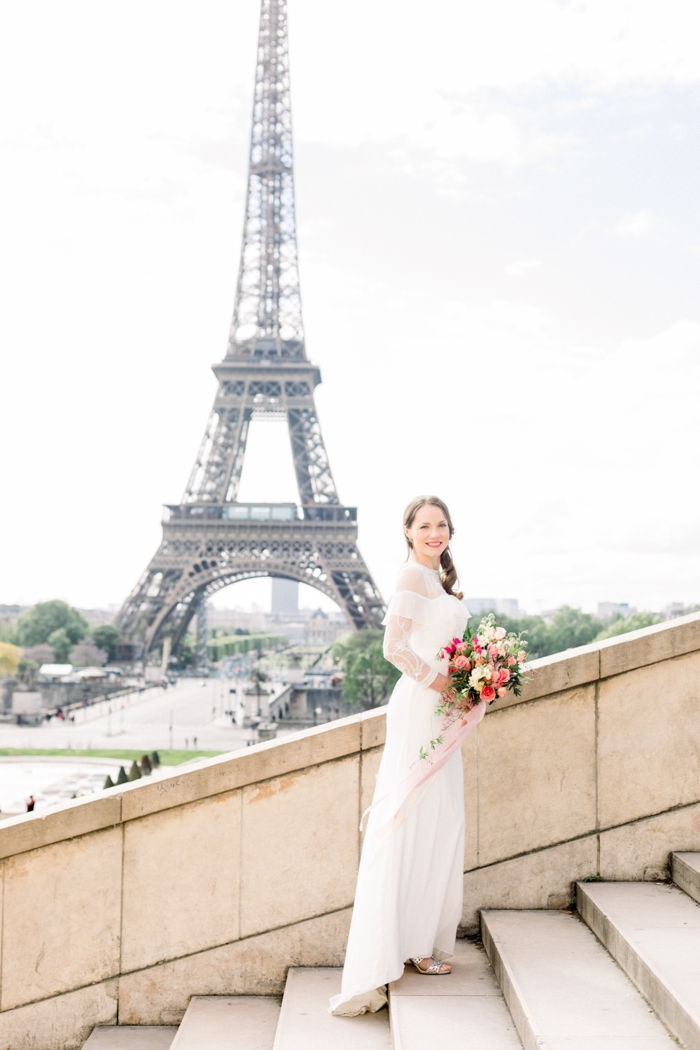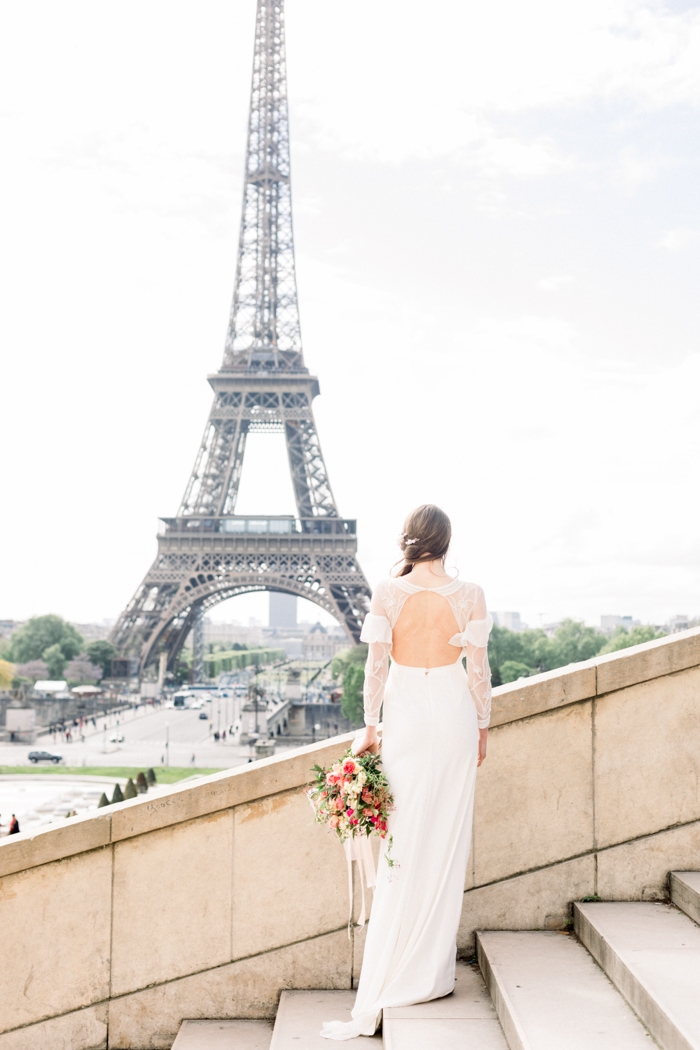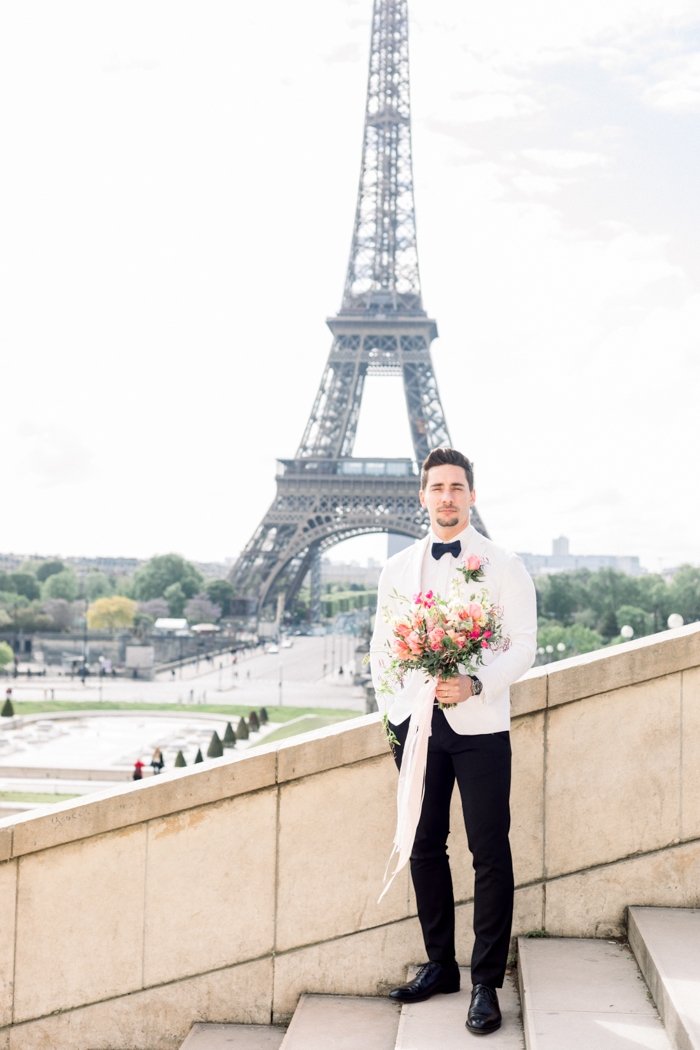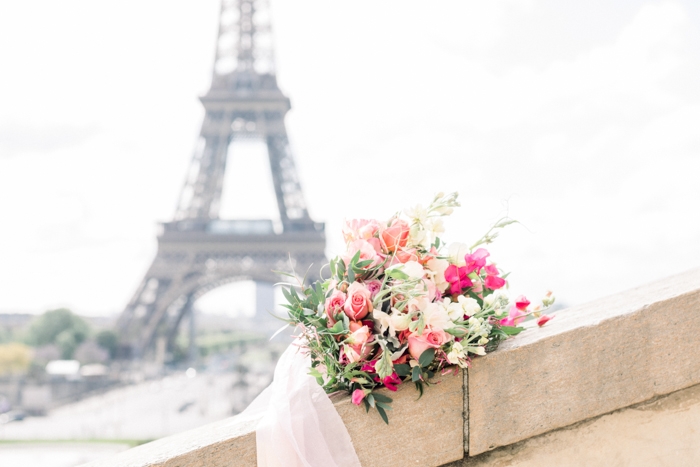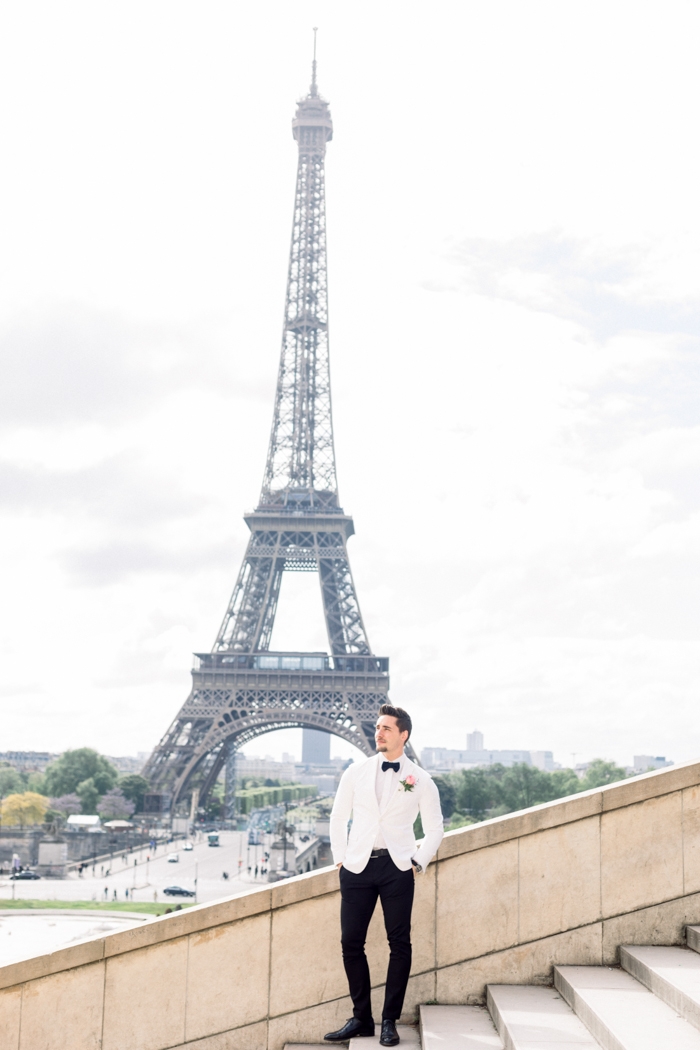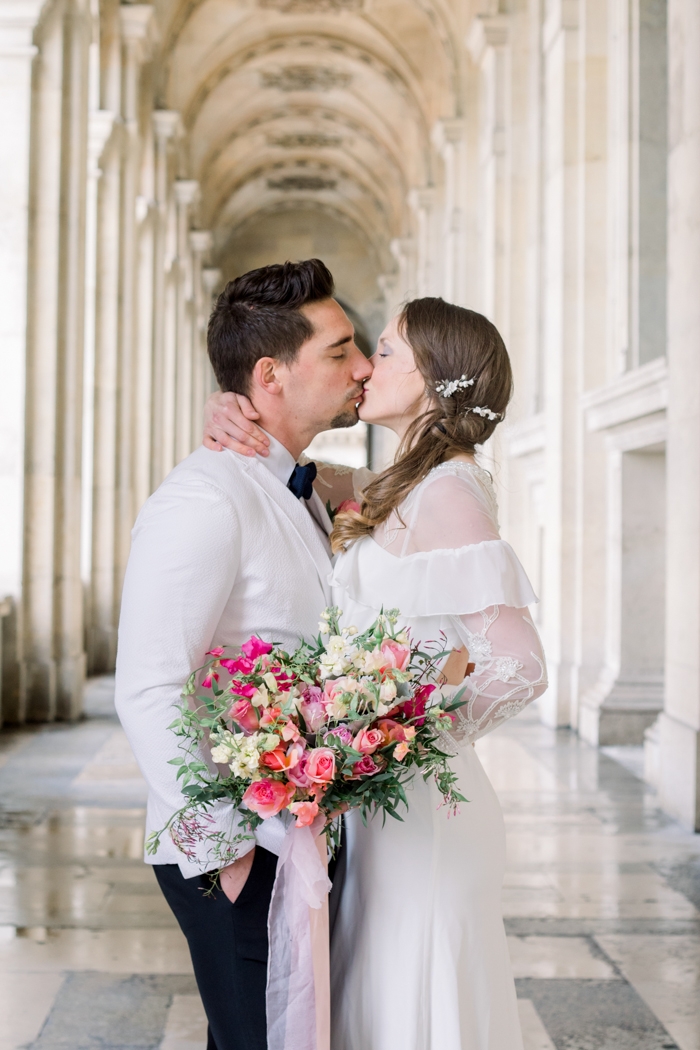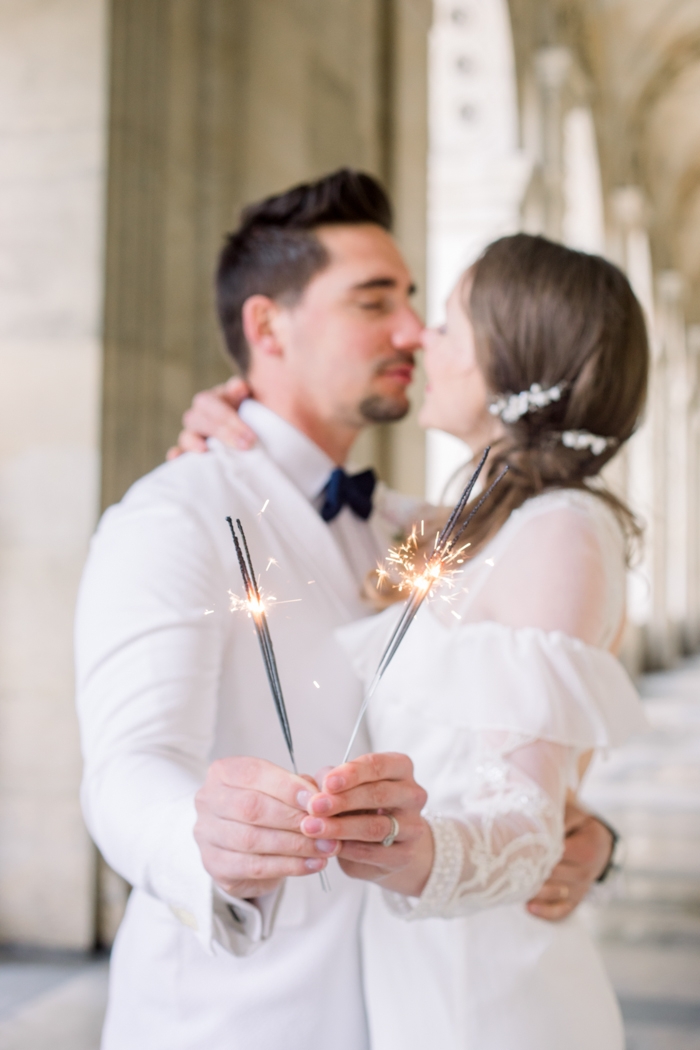 Vendors:
Photography: Daria Lorman Photography
Hair and make up: Joleene Mory
Flowers:  La Plume by Yuko Santiago
Stationery: Ivy Cousin Graphic Designer
Bride's Dress –Anastasia Point_g_lingerie
Accessories:  Della Bella Gioielli
Shoes : Stella Luna
Groom's Tuxedo: De Fursac
Groom's Pants: David Naman
Groom's Shirt and Bow-tie:Alain Figaret
Groom's Shoes: Crocketttes and Jones