Today's Alice in Wonderland styled shoot marries whimsy with timeless elegance. Here's what Melissa Fe Chapman Photography  had to say about the shoot:
Alice in Wonderland and its one of a kind details from décor, desserts, to florals made for the perfect wedding theme. In the Disney Version of the story, the flowers are portrayed as an eclectic array of floral varieties. This being said, New Creation Floral and Vineyard Floral Design wanted to play off this theme by creating the arrangements of Alice's dreams. The designs showcased the season's best including Beatrice Garden Roses, which are valued for their beautiful form, unique colors and exquisite scent. They were aged to perfection in order to open the garden roses to best show off their delicately ruffled petals. Additionally, the designs also included locally grown Ranunculus, Lisianthus and Anemones, that are grown in sunny Southern California by the flower farm, Crimson Sky Ranch, but are shipped worldwide for their exquisite beauty.
The color scheme of the shoot was a playful variety of Dusty Blue, White, Gold, Coral, and Sage. We wanted to showcase the whimsical vibe throughout this wedding. Each vendor creatively captured the essence of a real-life Alice in Wonderland. The florals provided the backdrop of the shoot with bold, pops of color and lots of textures. The vintage artifacts from the ceremony site, reception space to the lounge area were the perfect addition to bring this garden wedding to life. The bridal bouquet was designed loose and airy to have the look of being fresh picked and playfully arranged straight from the garden. It included, additional varieties of flowers too, including Blush Stock, Yellow Butterfly Bush, Light Blue Delphinium, White Wax Flower and little Chamomile Daisies, which were an intentional addition based on the opening scene in the Disney Version of Alice in Wonderland.
The ceremony site featured a playful collection of three vintage doors decorated with lush greenery and colorful florals. They provided an impeccably lighthearted backdrop to nuptials and were later utilized behind the head table after the ceremony.
The reception theme hearkened back to the brilliantly fun and slightly eccentric Unbirthday Party! Complete with lush compotes of perfectly asymmetrical blooms, mismatched tea cups, elegant calligraphy and of course a gorgeous cake or three.
The lounge area of the shoot had a collection of props that represented the time period of the original Through the looking Glass by Lewis Carrol. Including, gilded frames, patterned china, and a Victorian lounge. All the pieces are further accentuated by the colorful blooms and wonderful props that create the shoot's overall look.
Lastly, Alice's beauty in the shoot leaves no one wondering if she is a "wildflower." In fact, it is plain to see that her elegance surpasses the beauty of all the flowers in Alice's garden.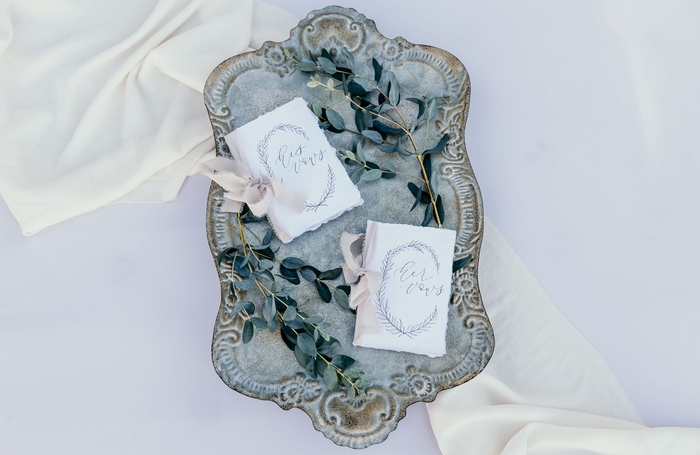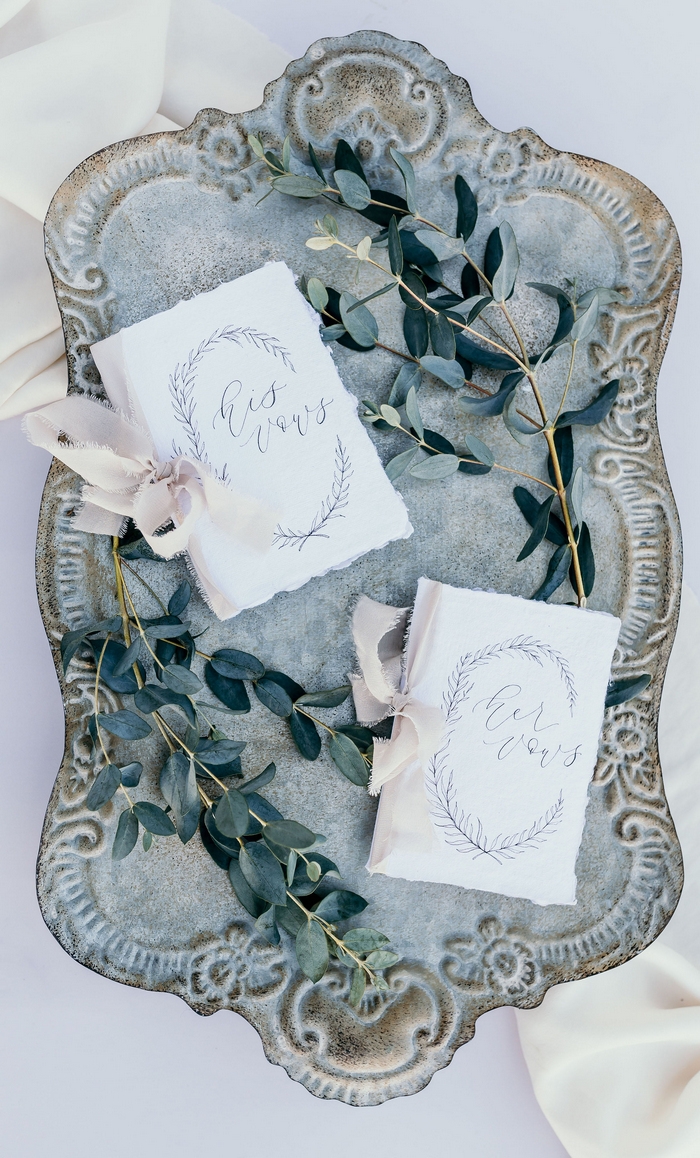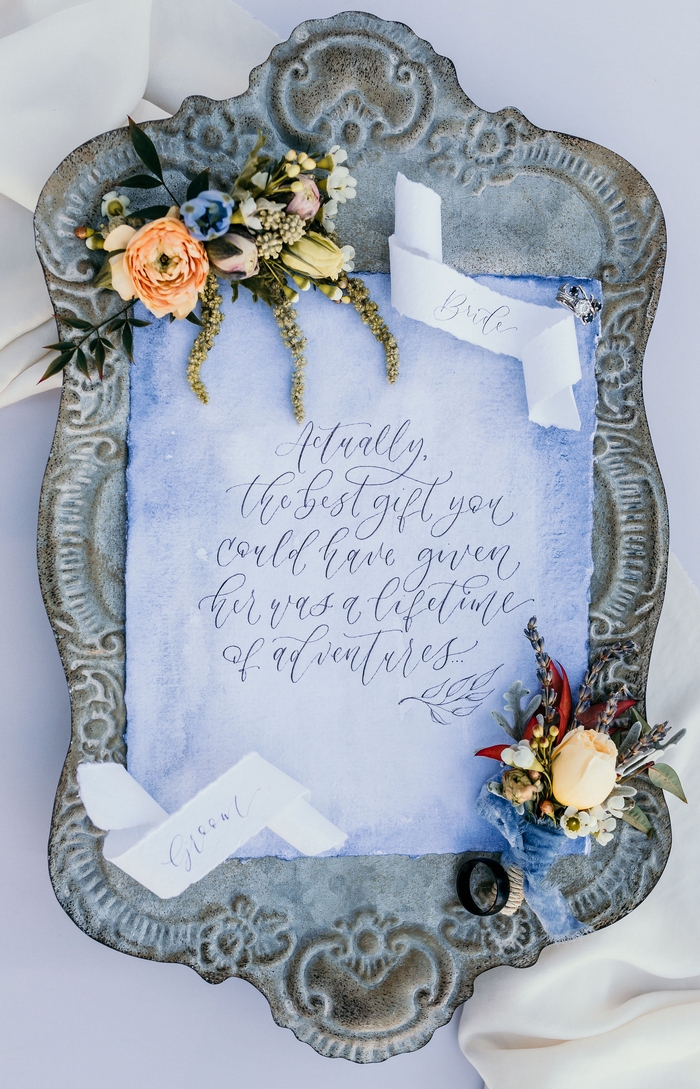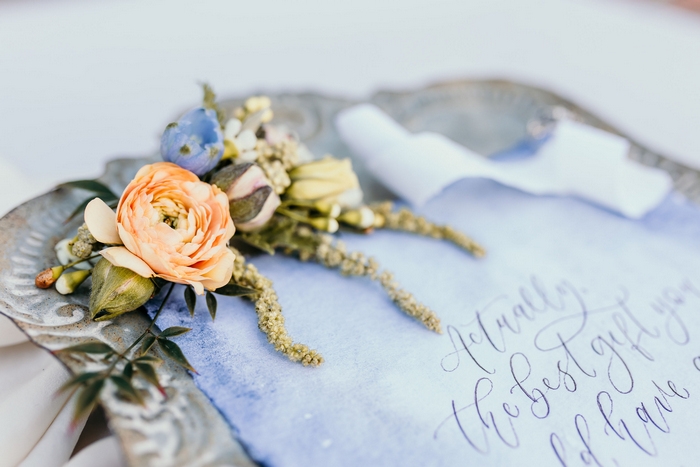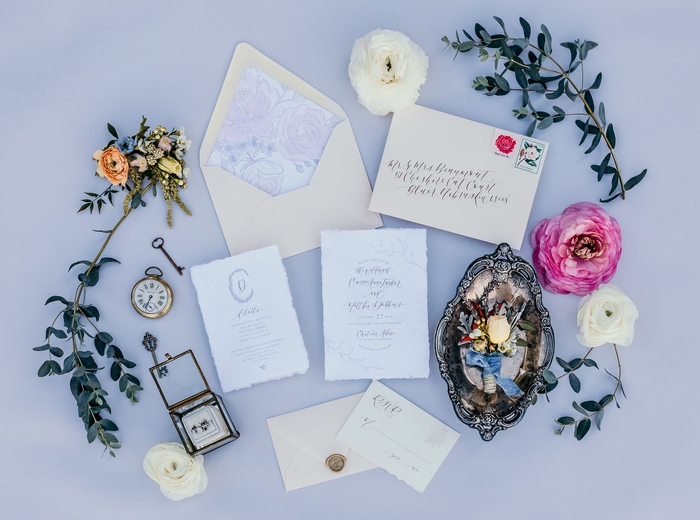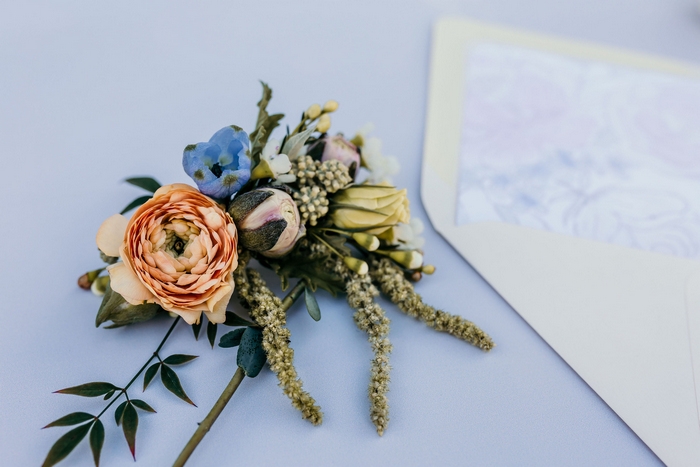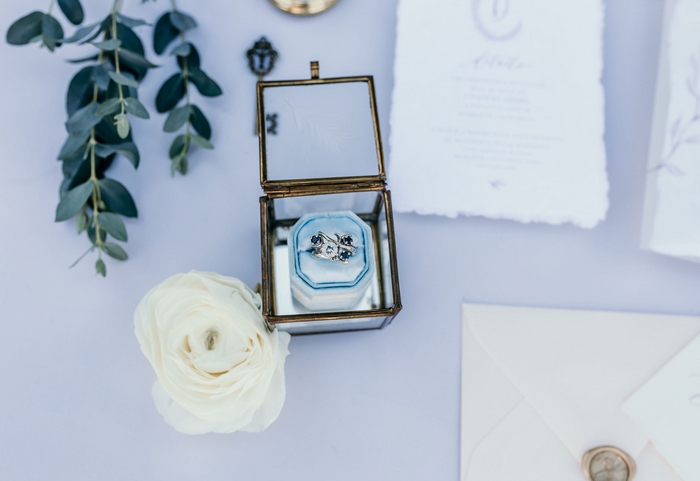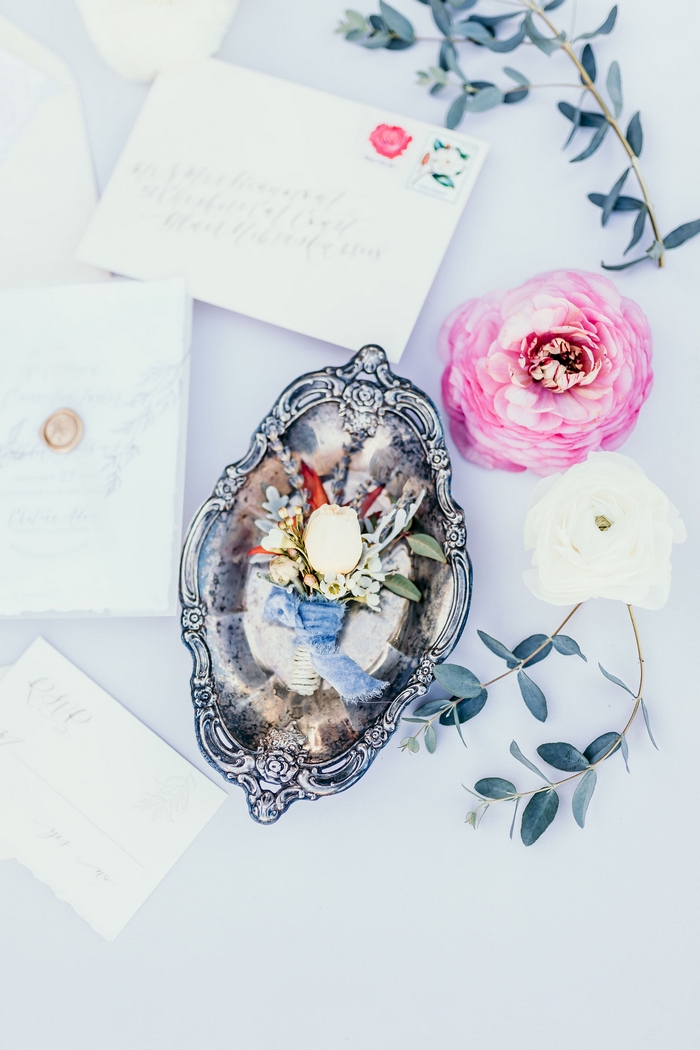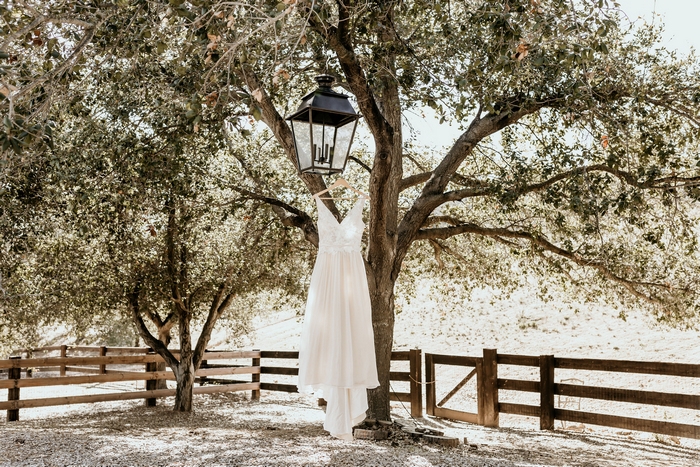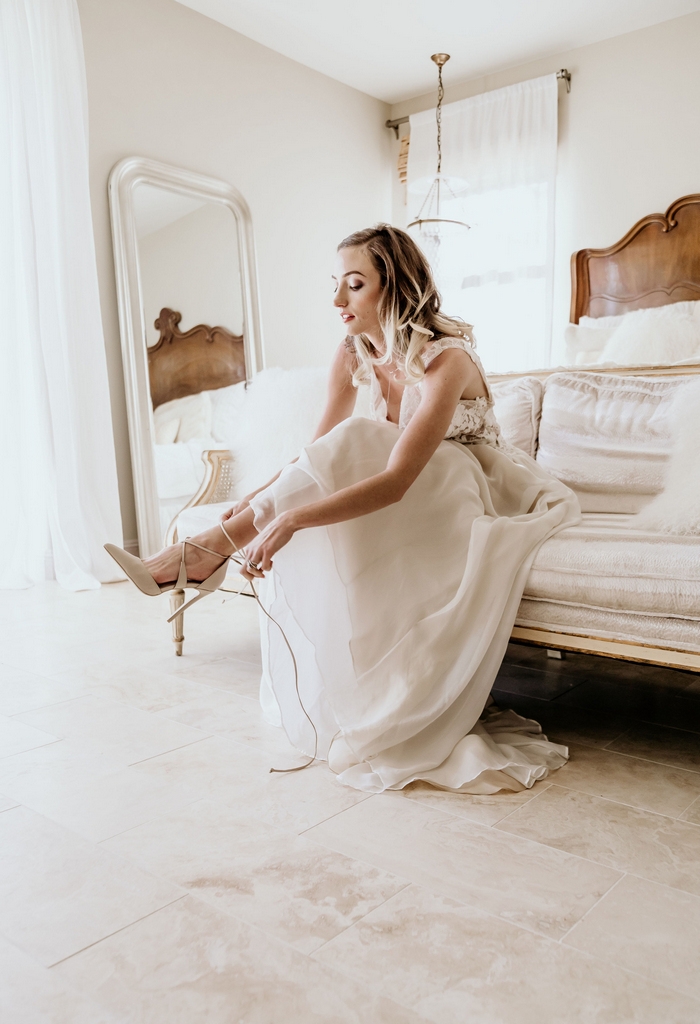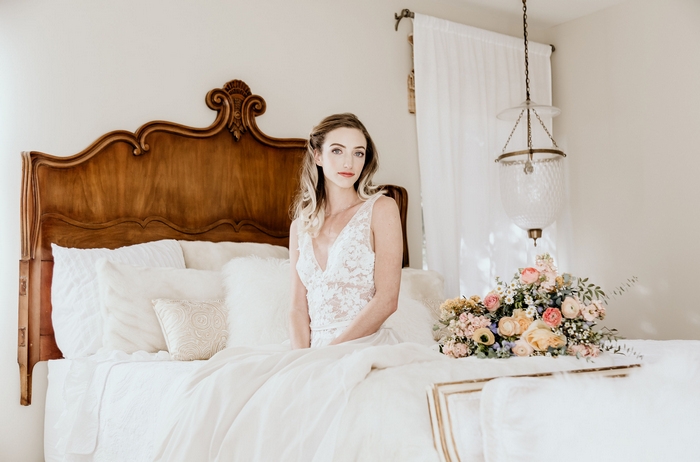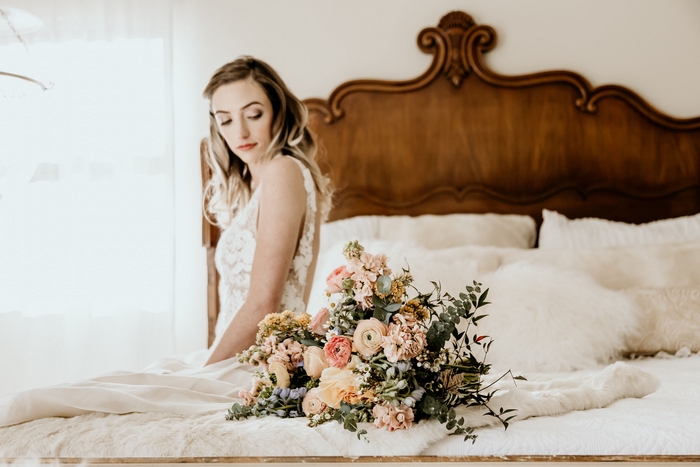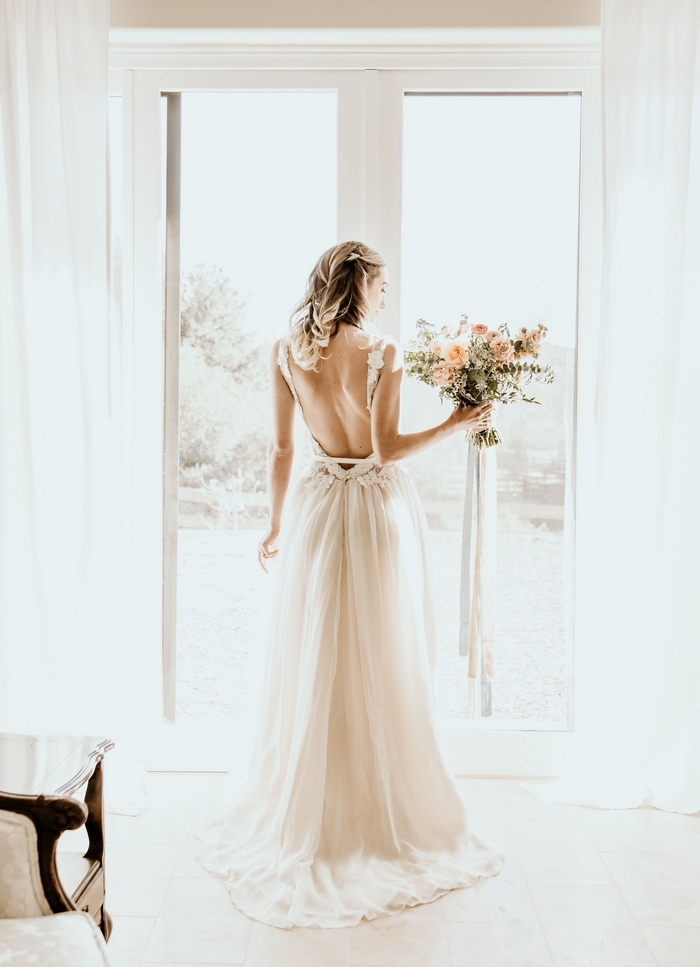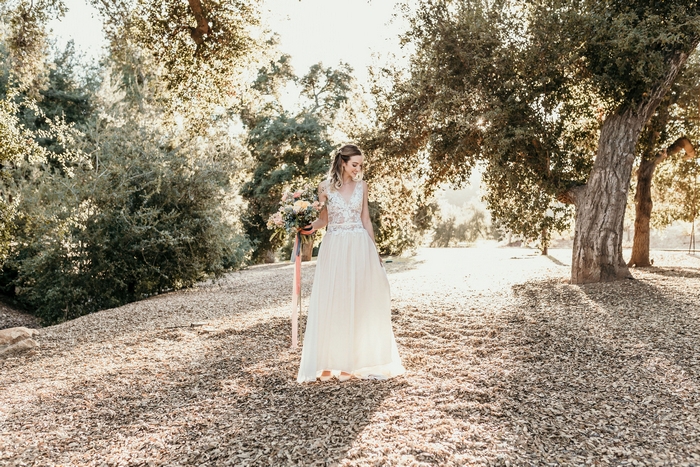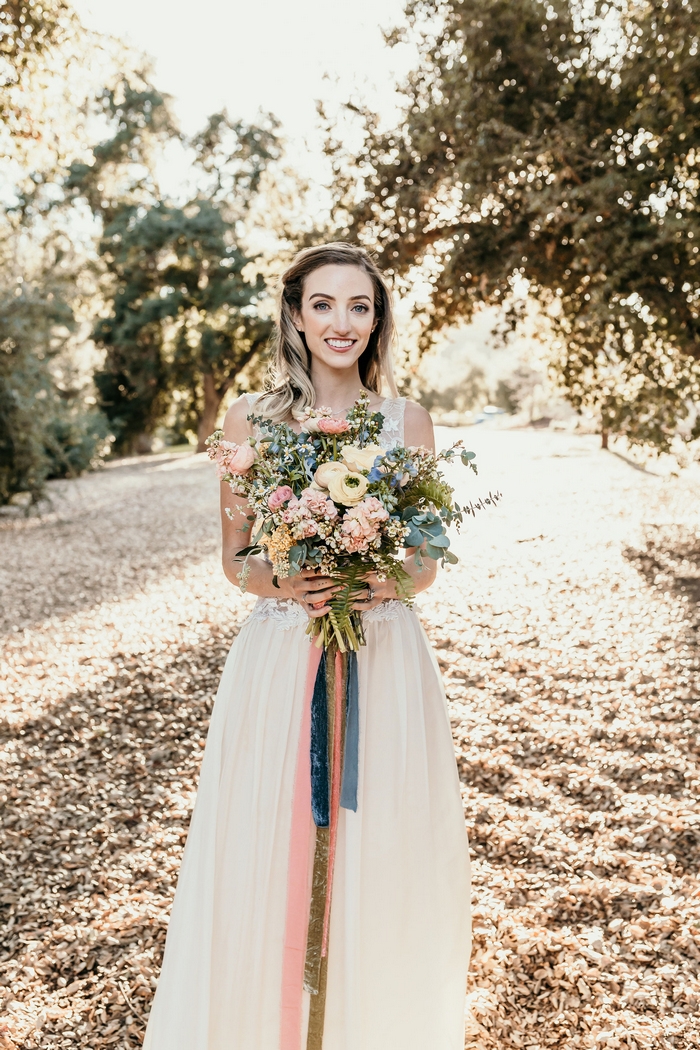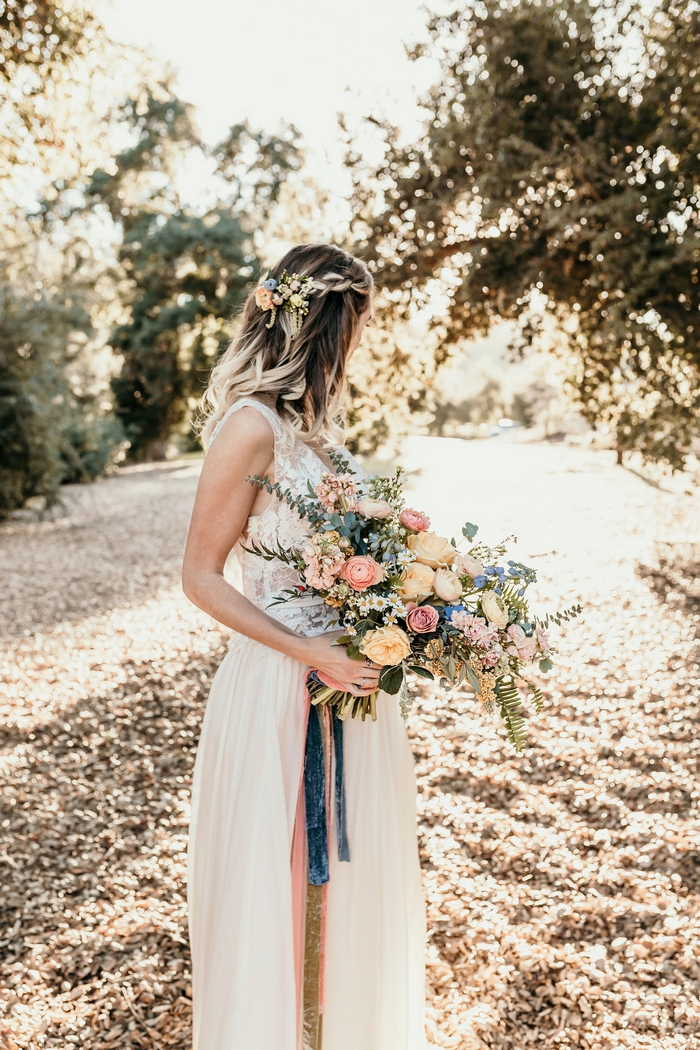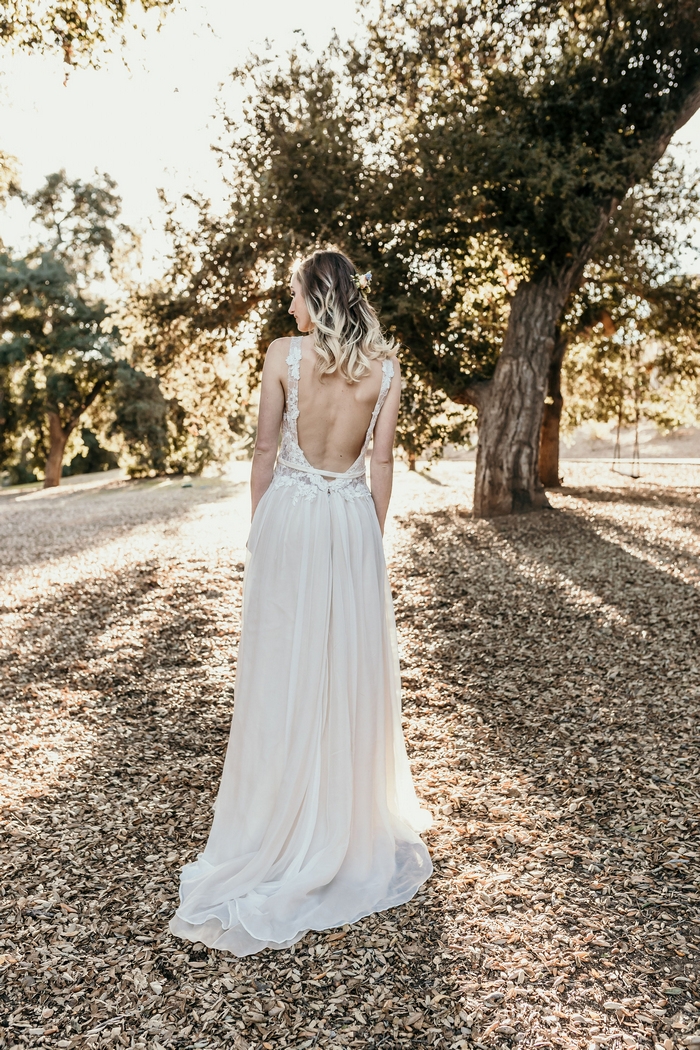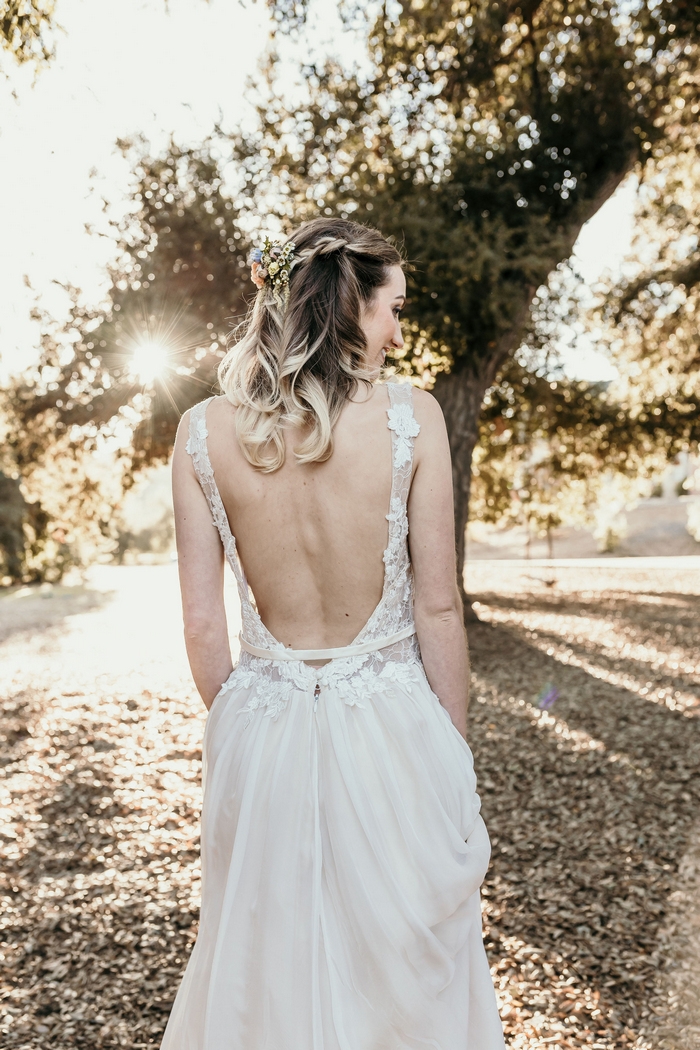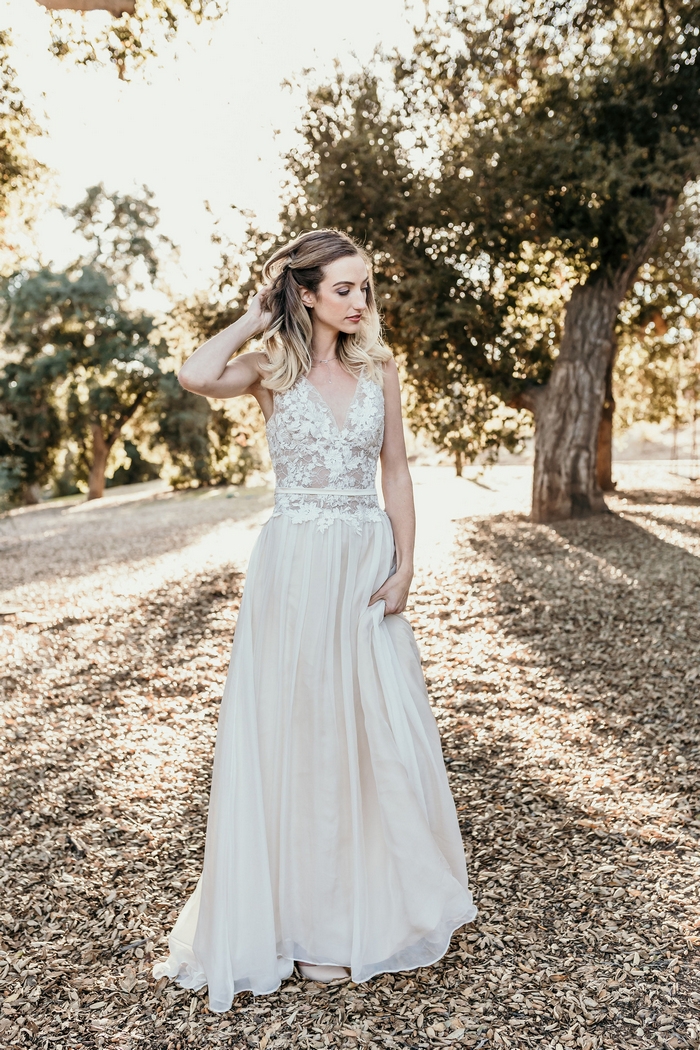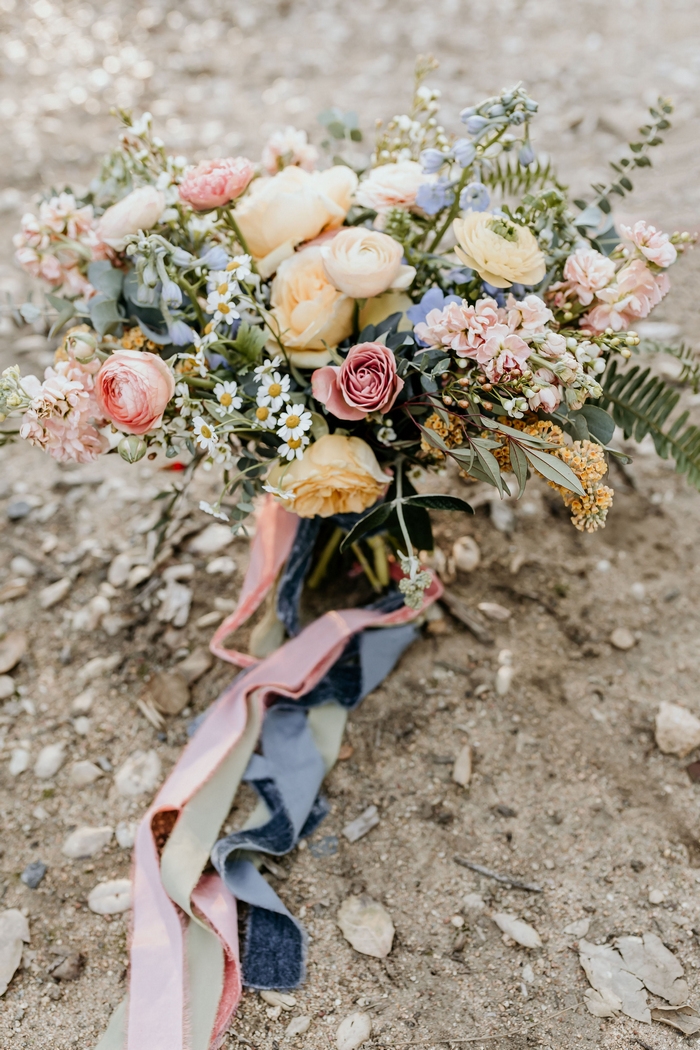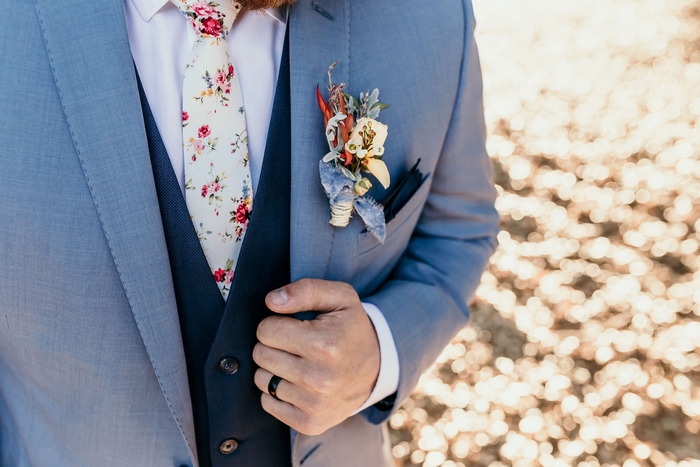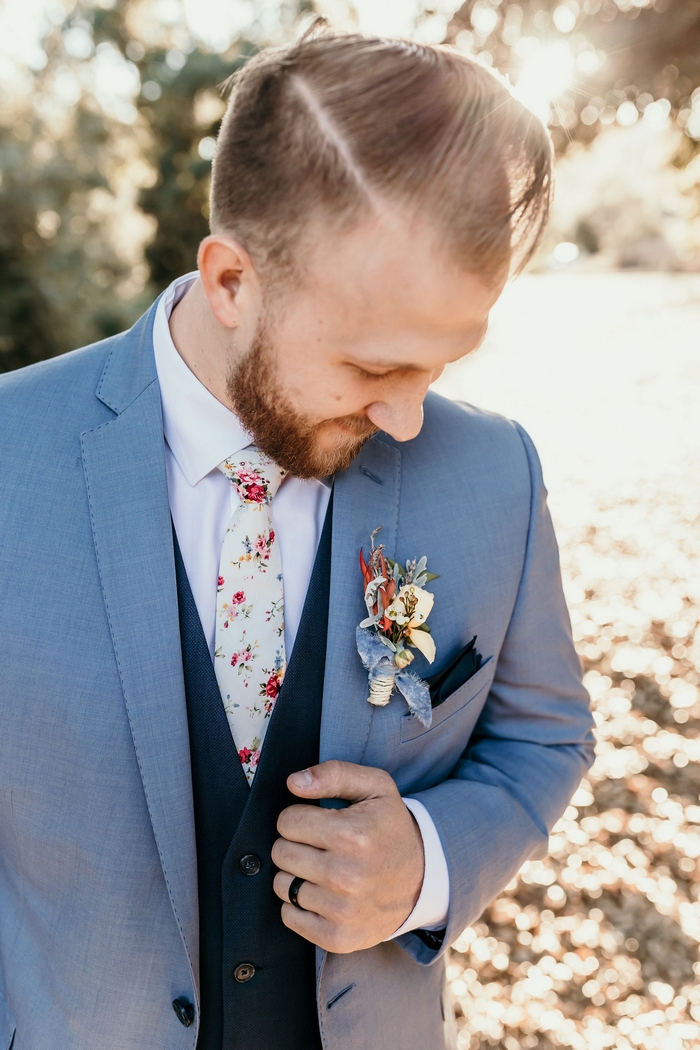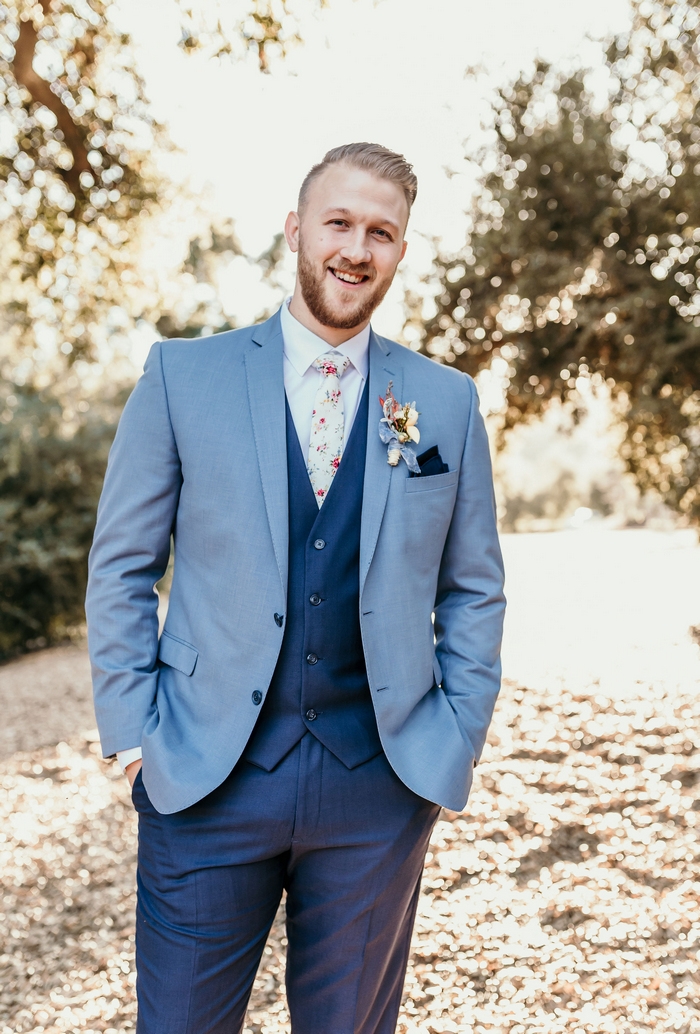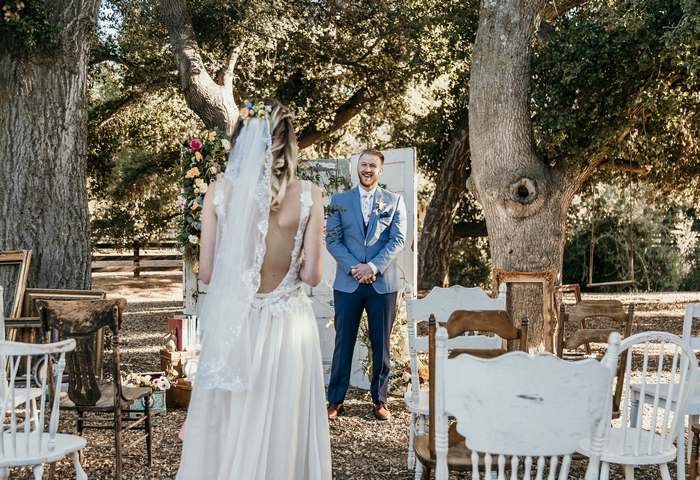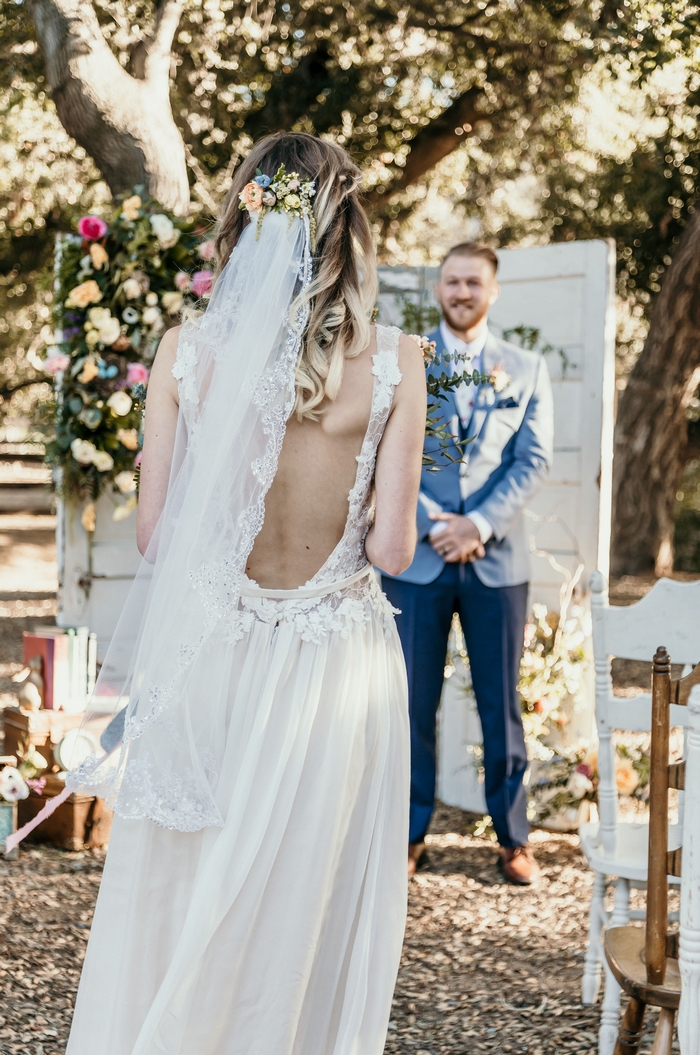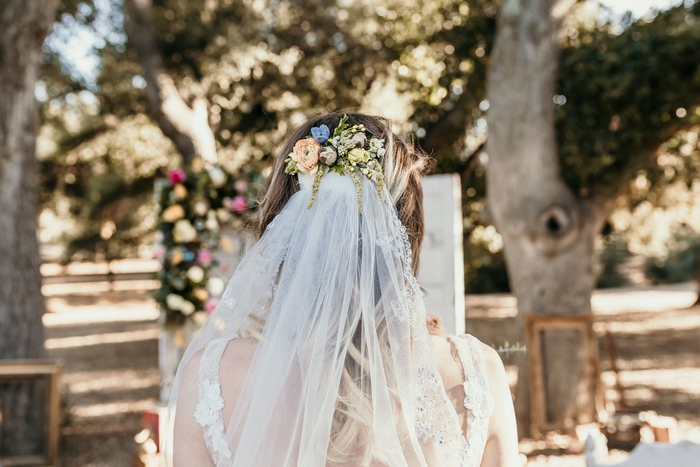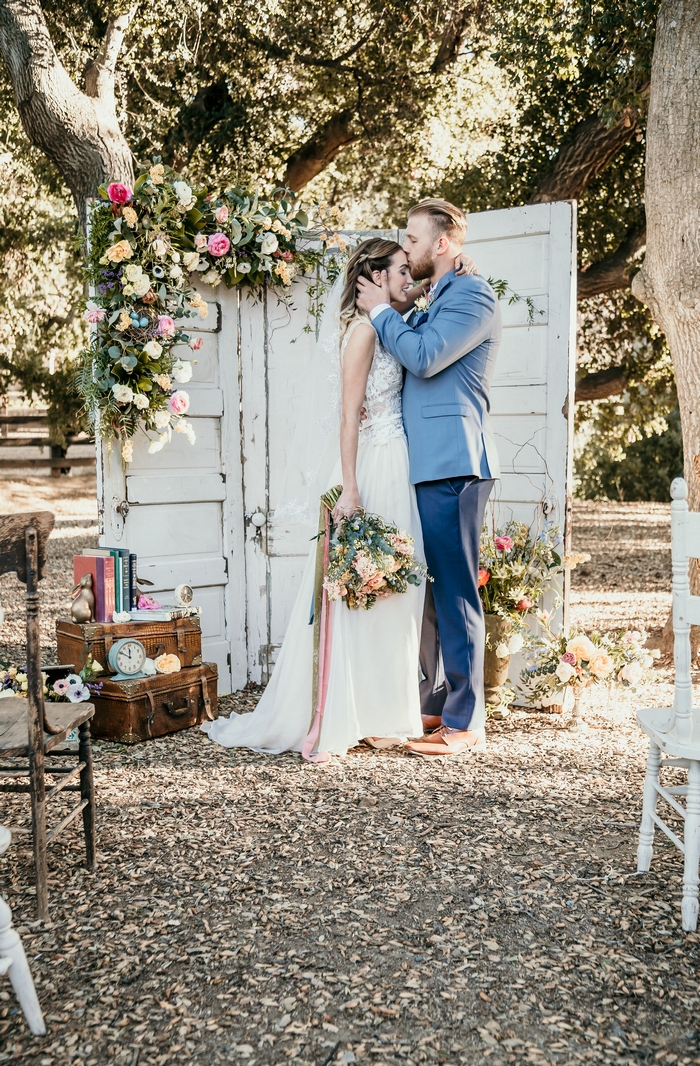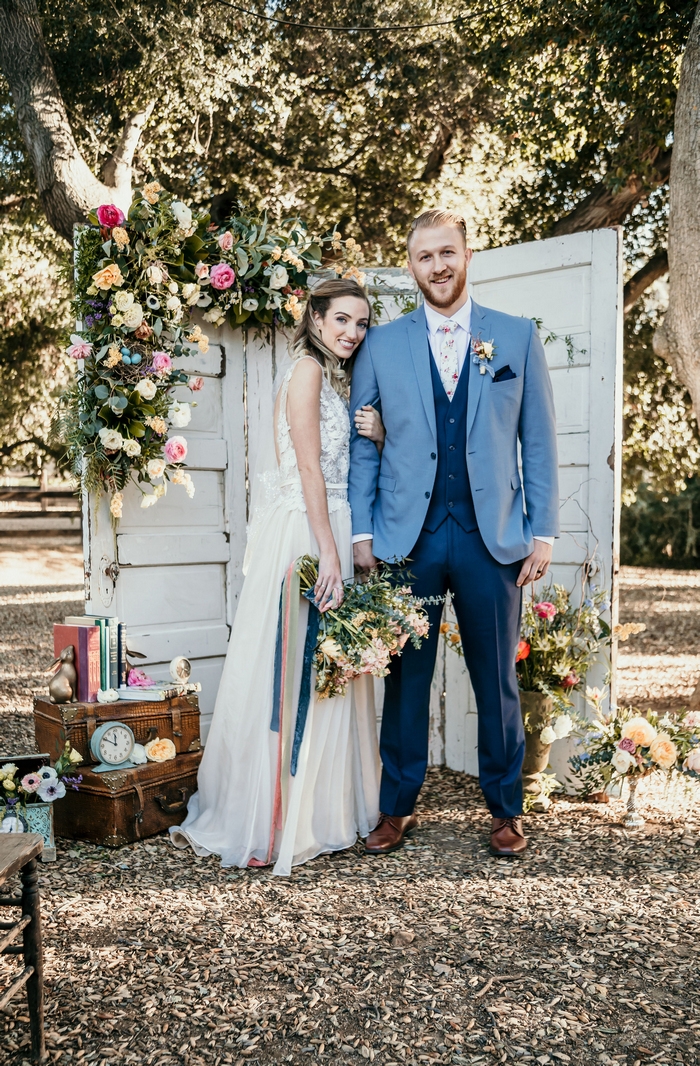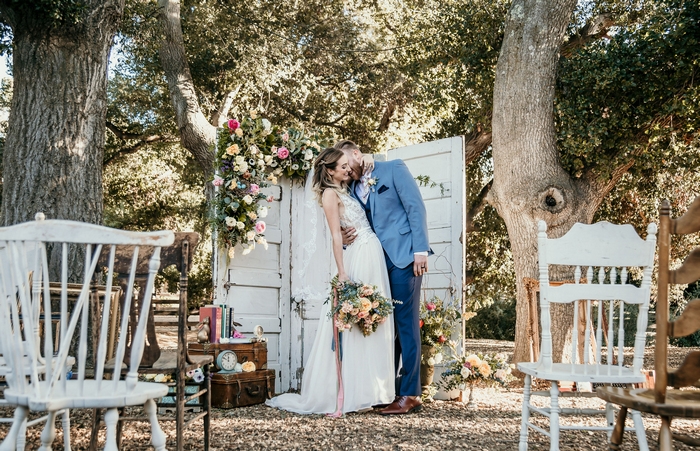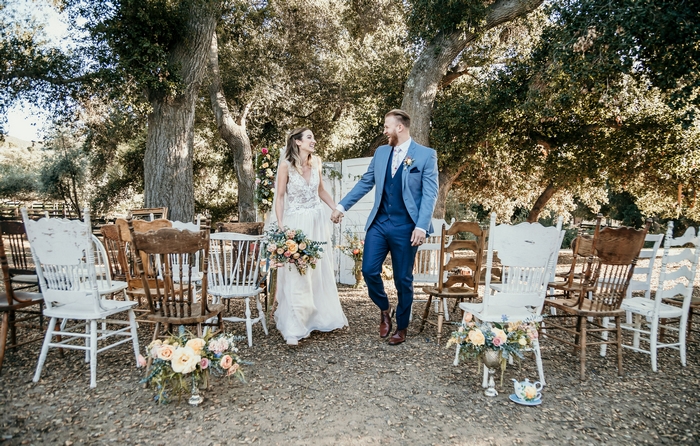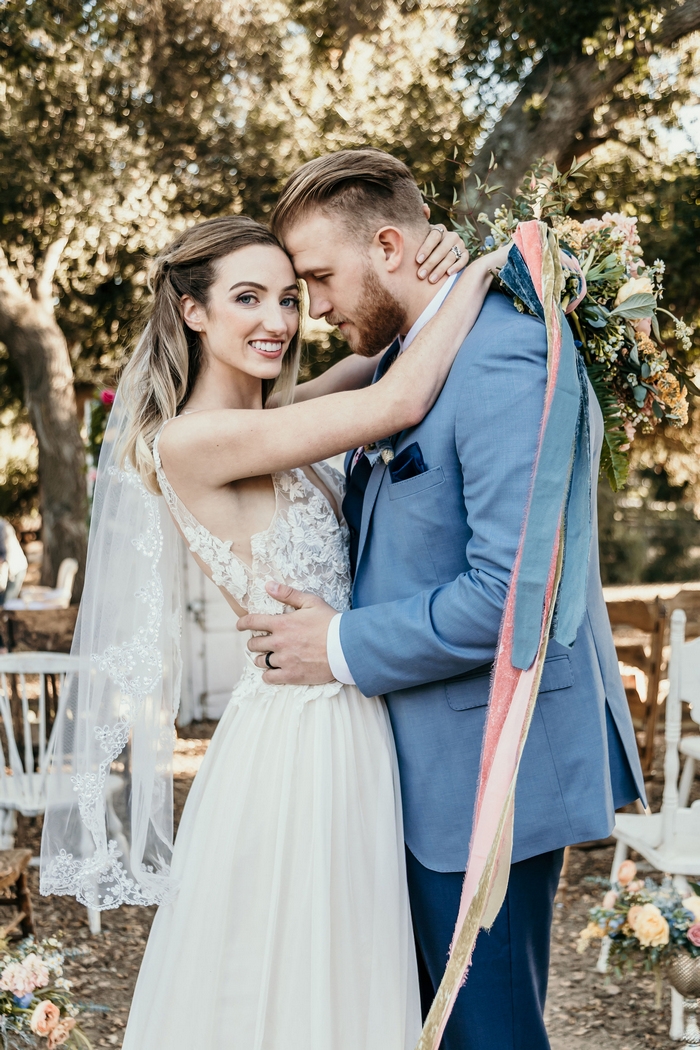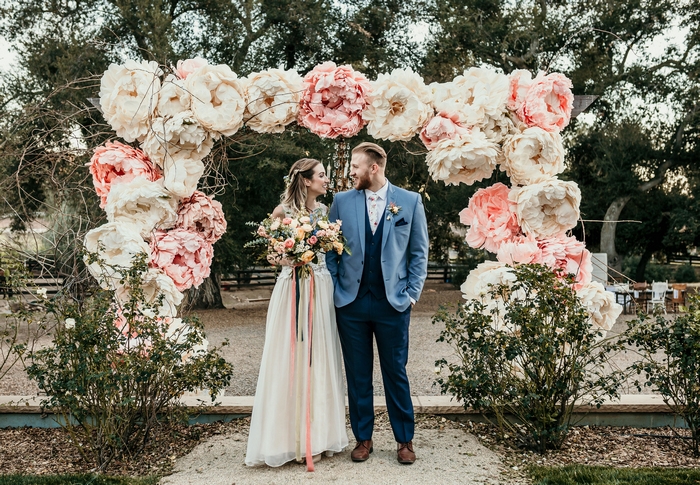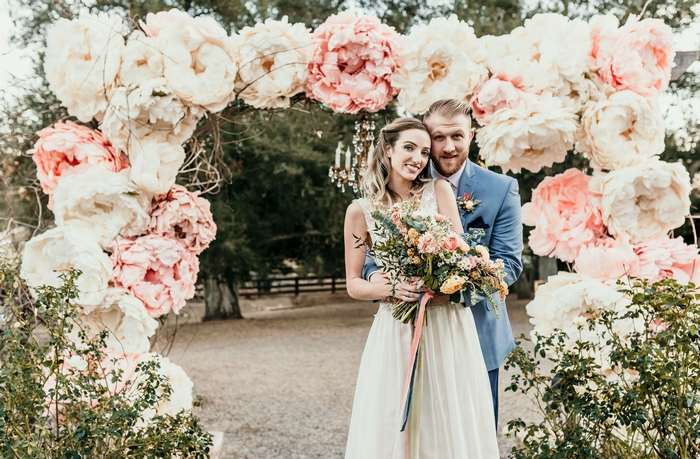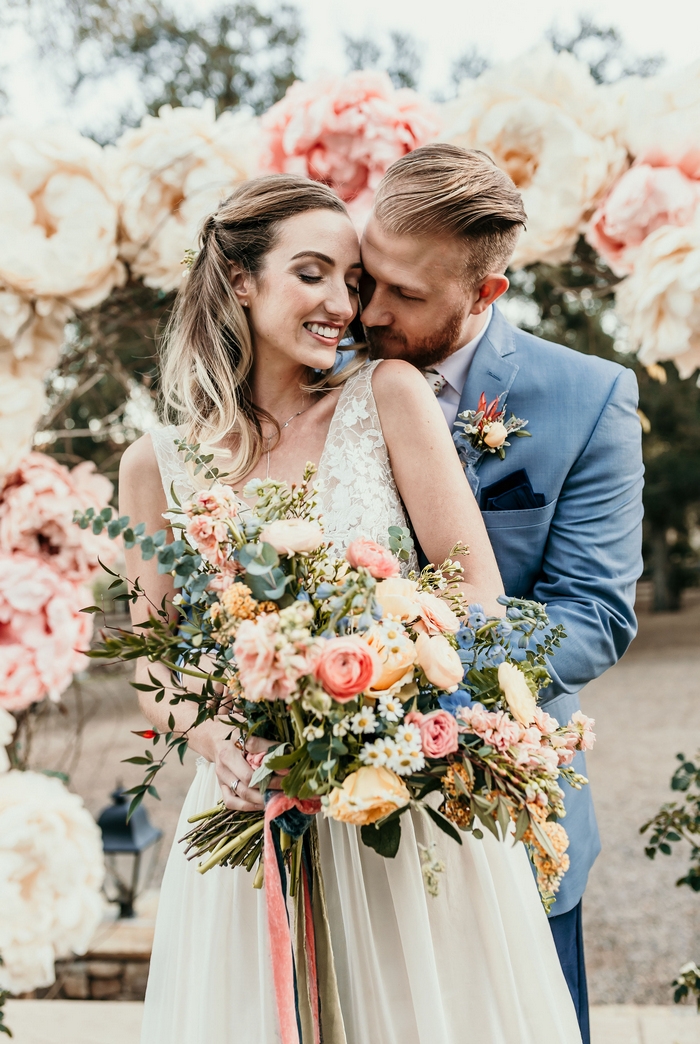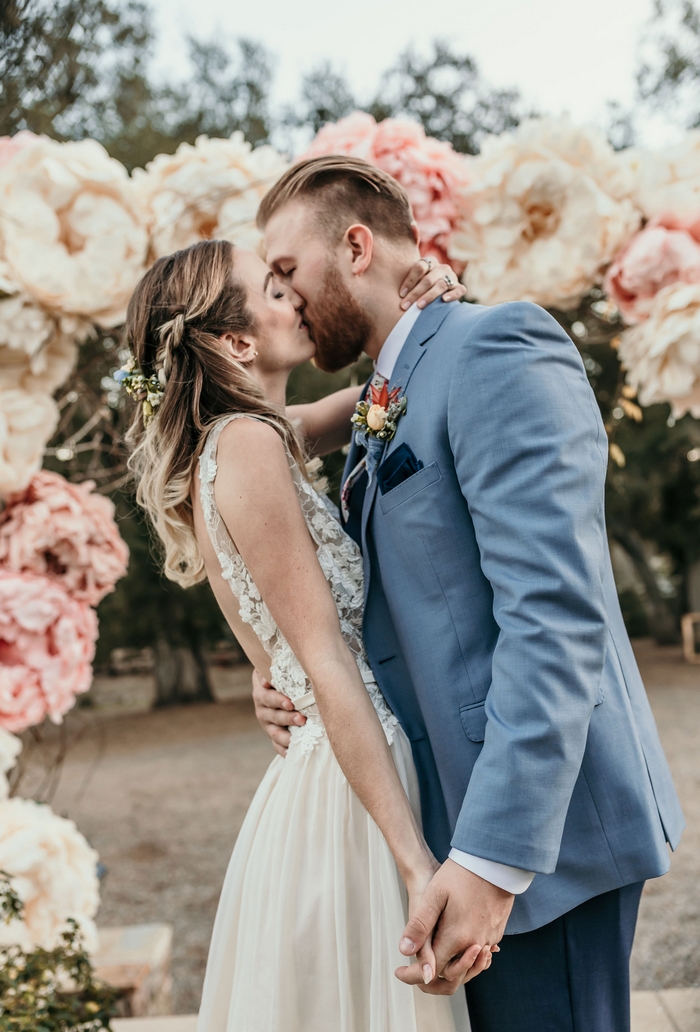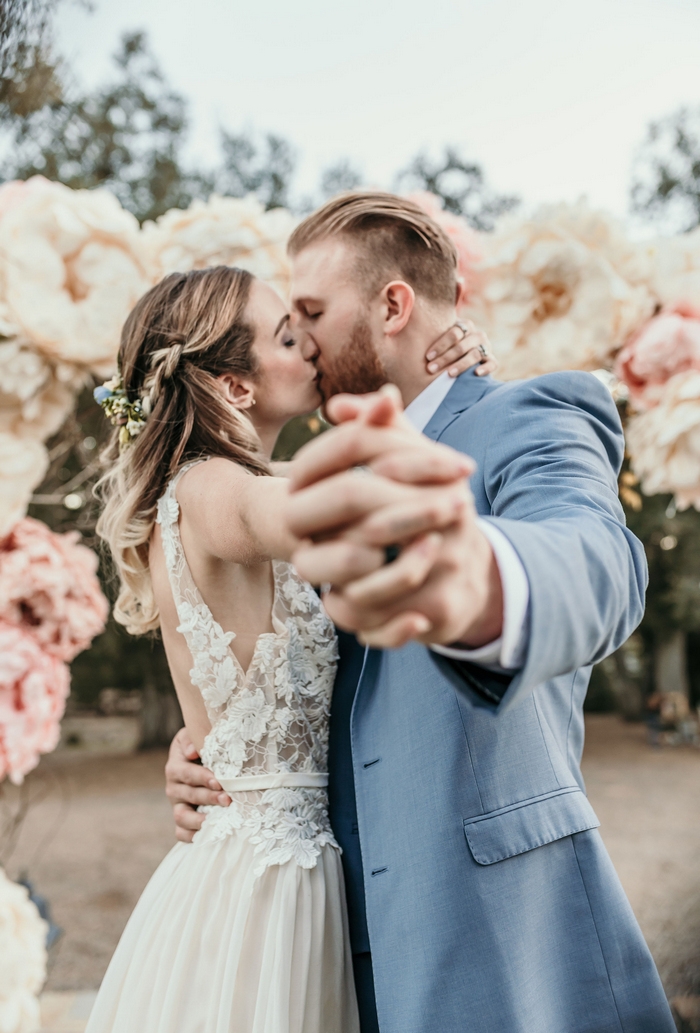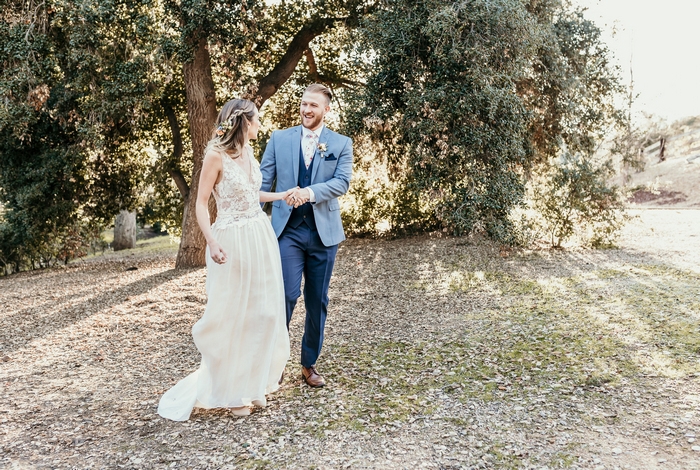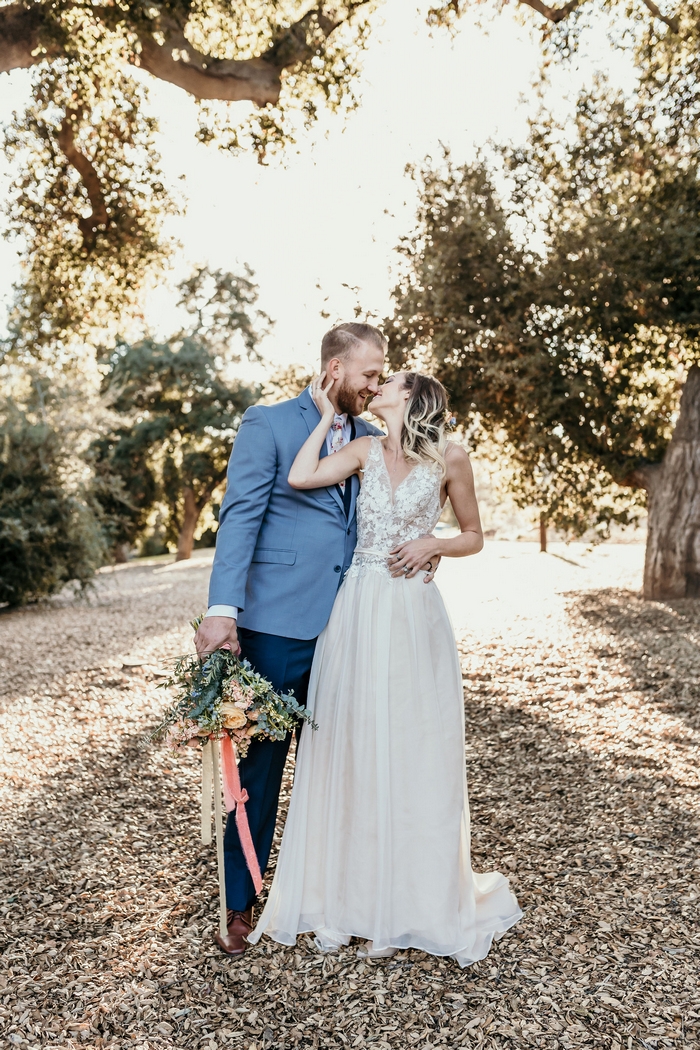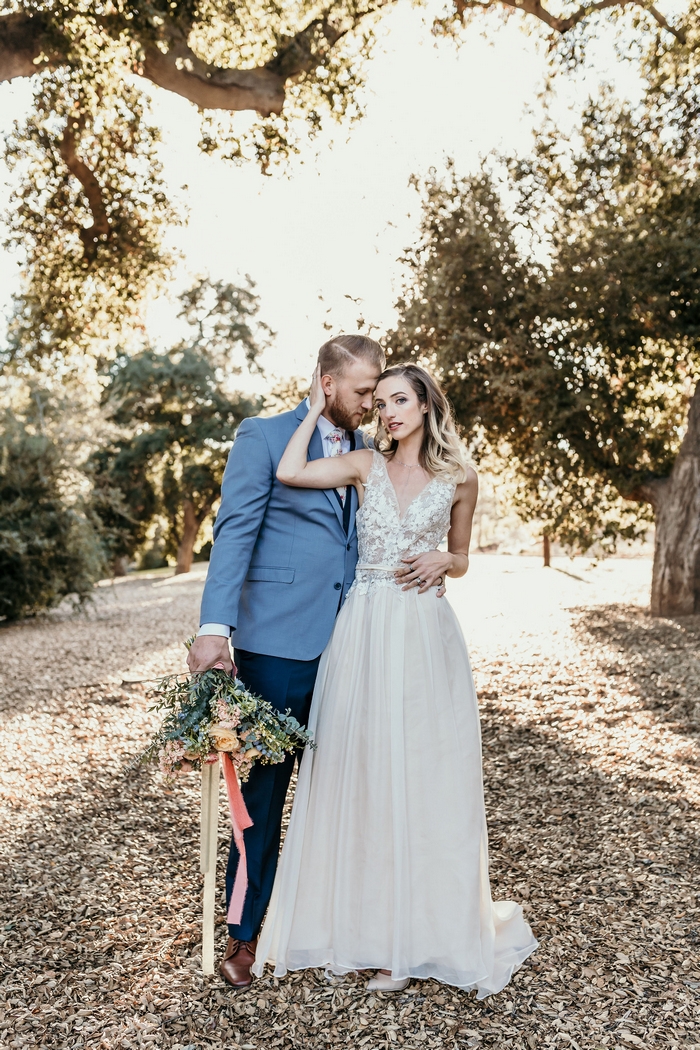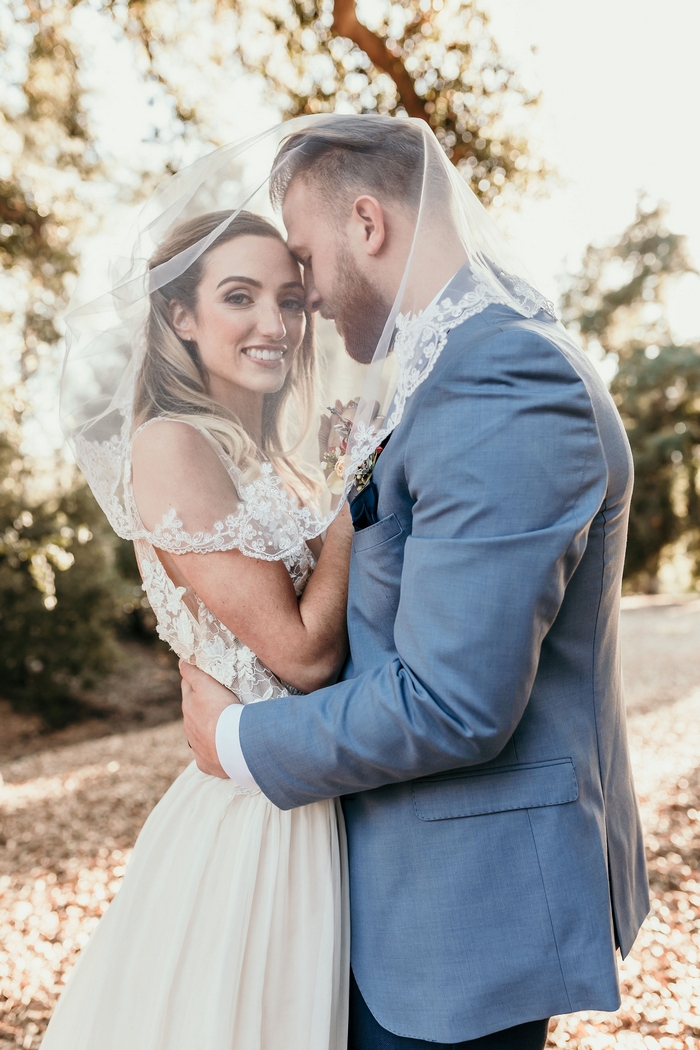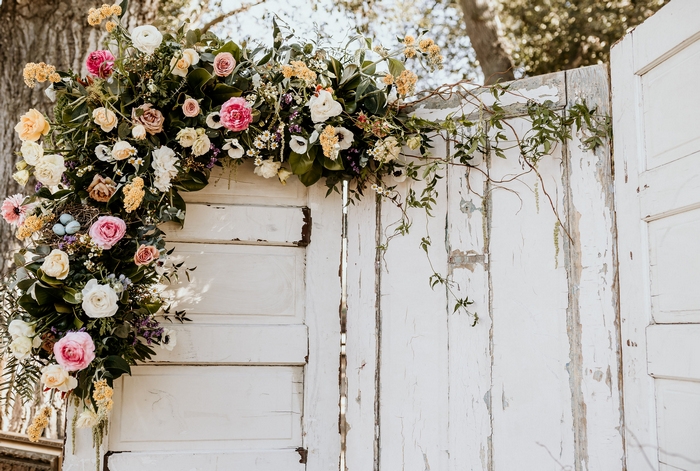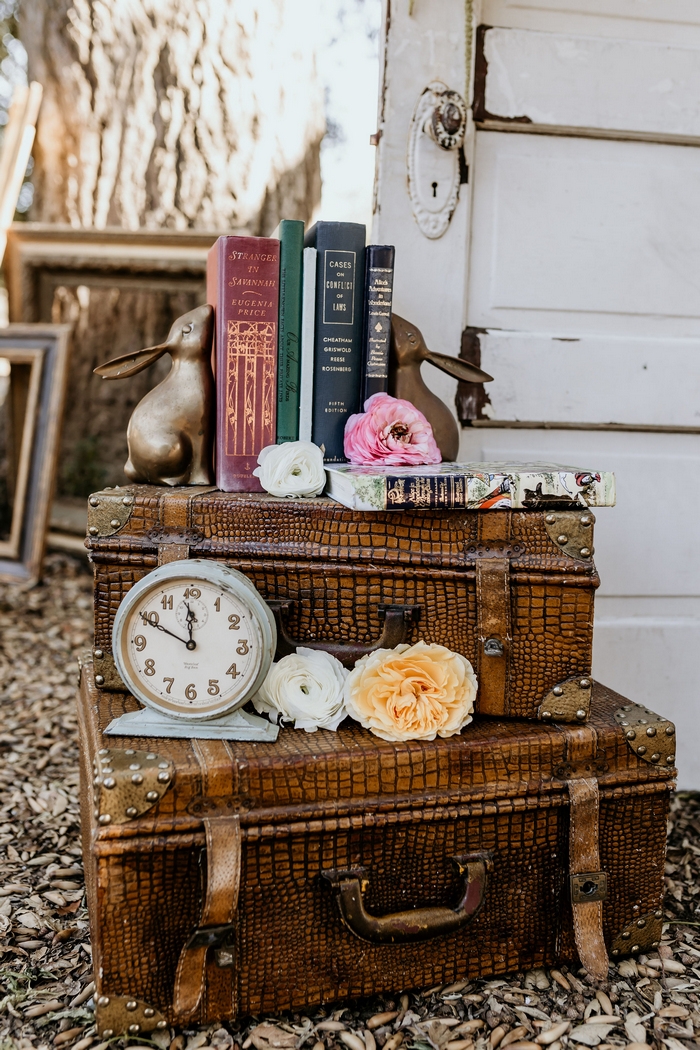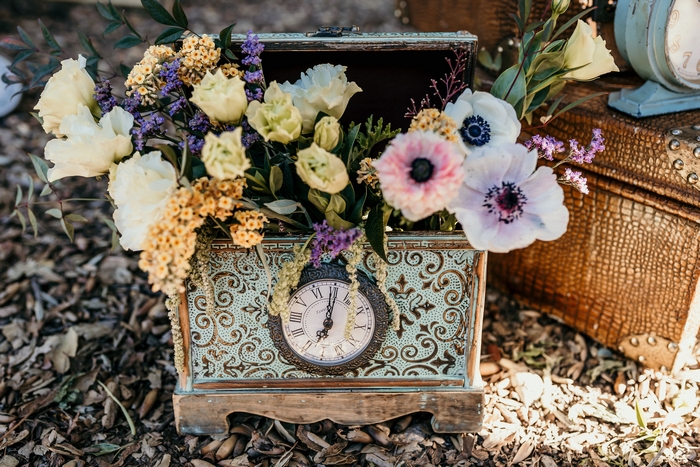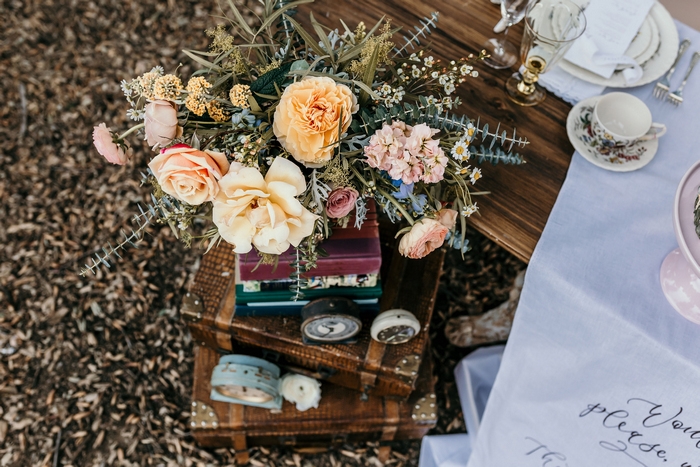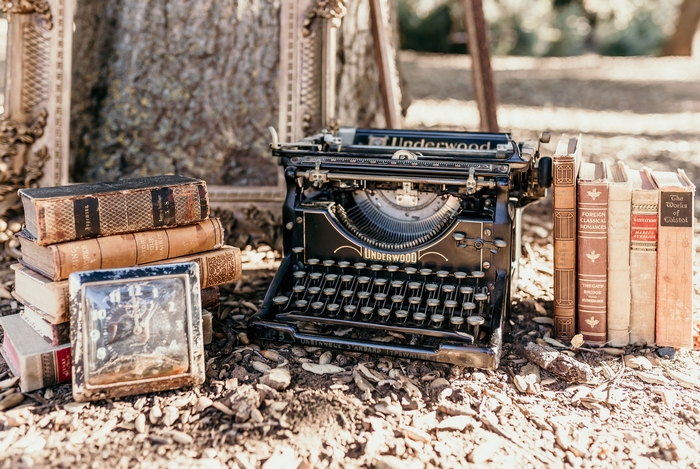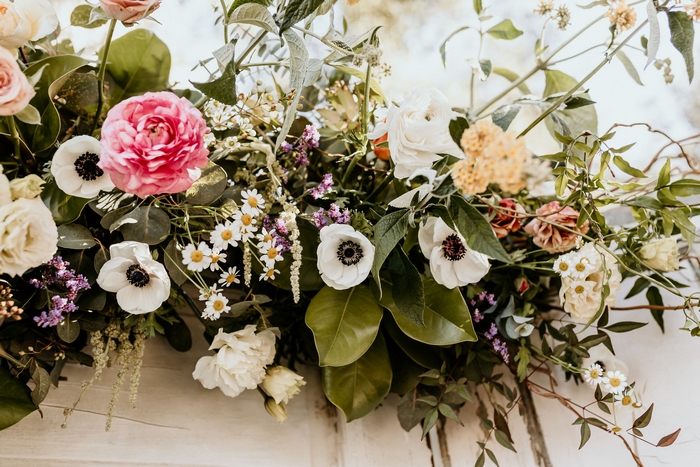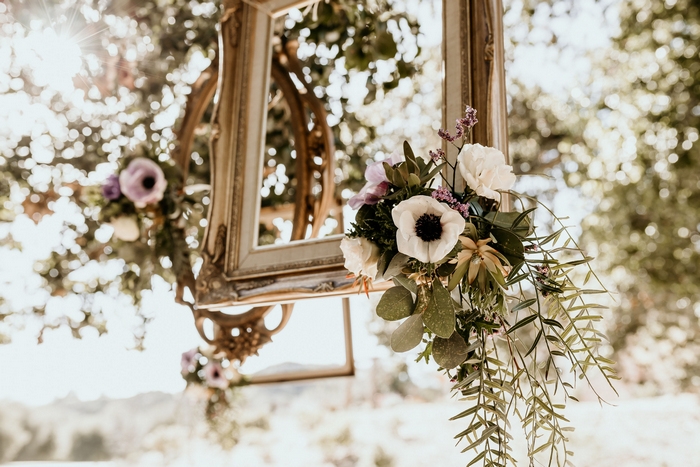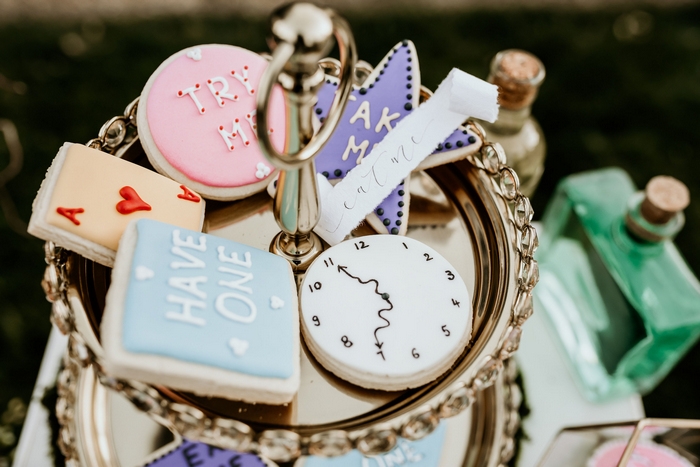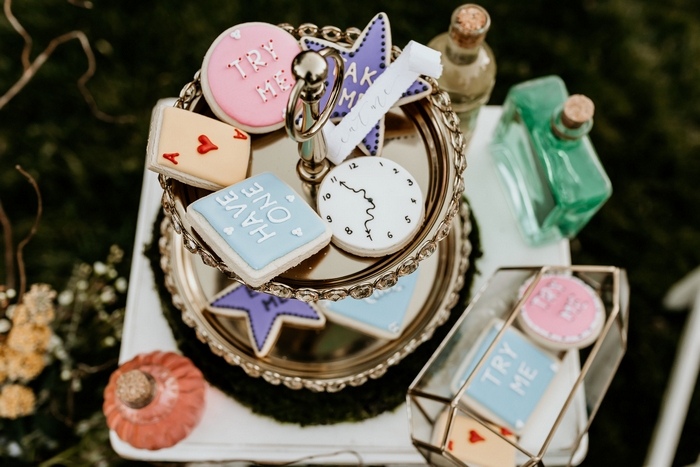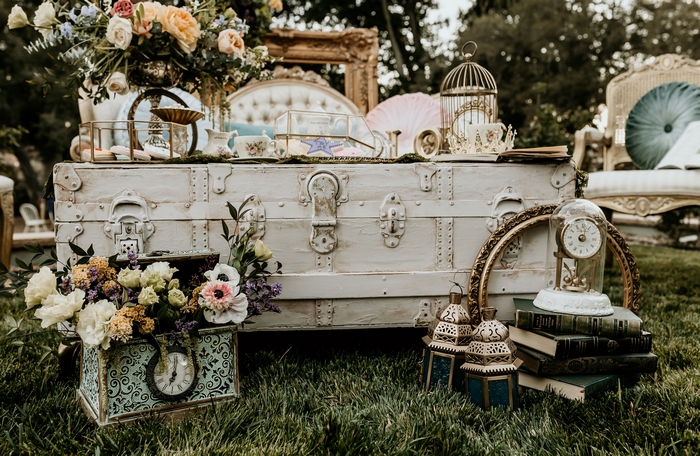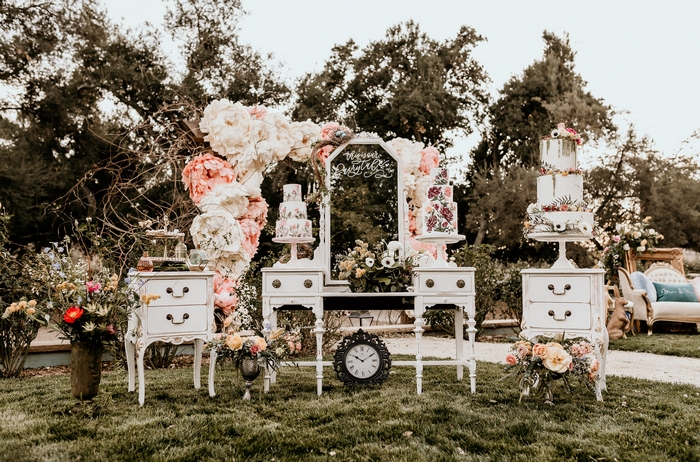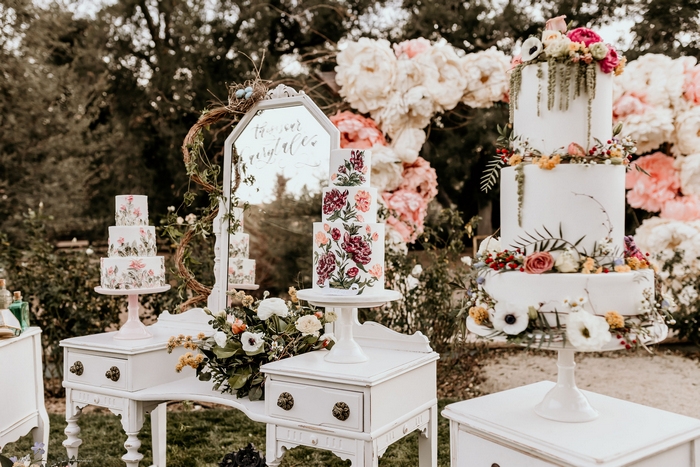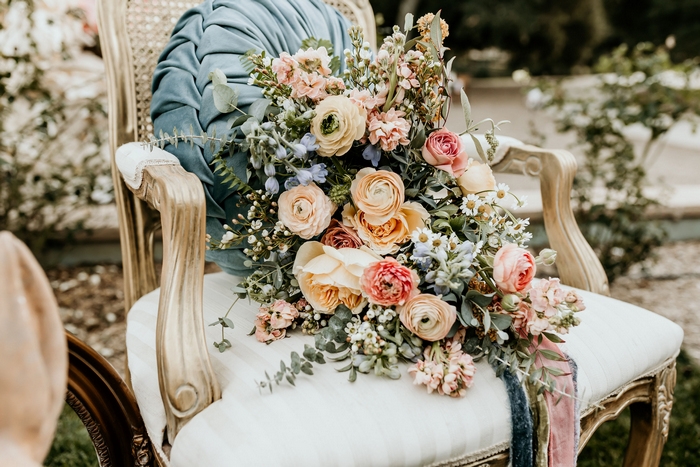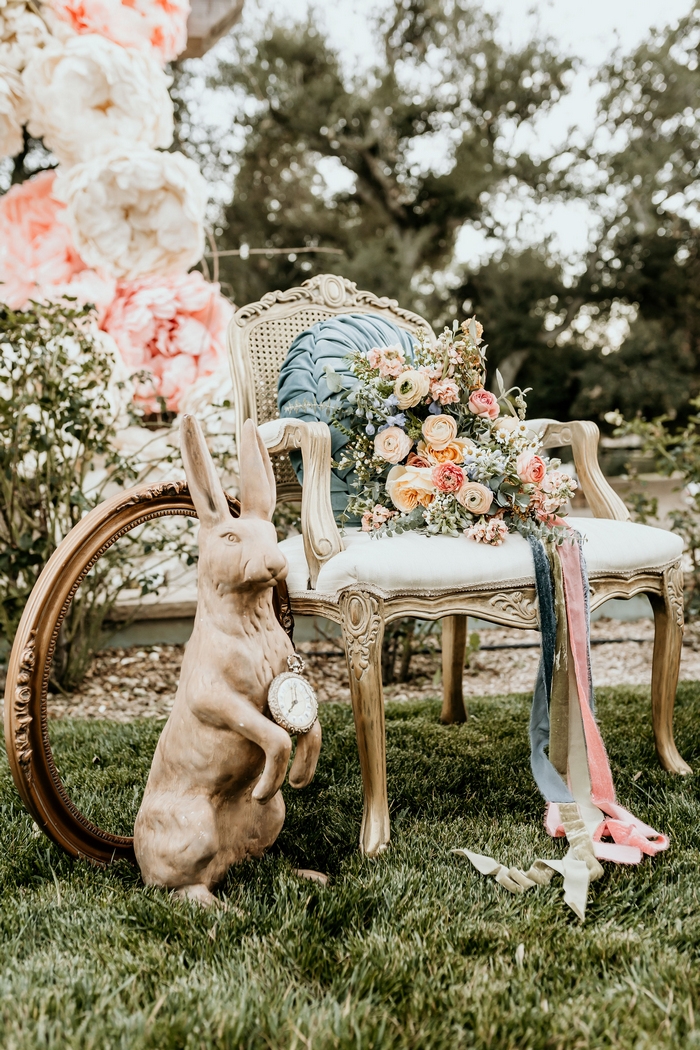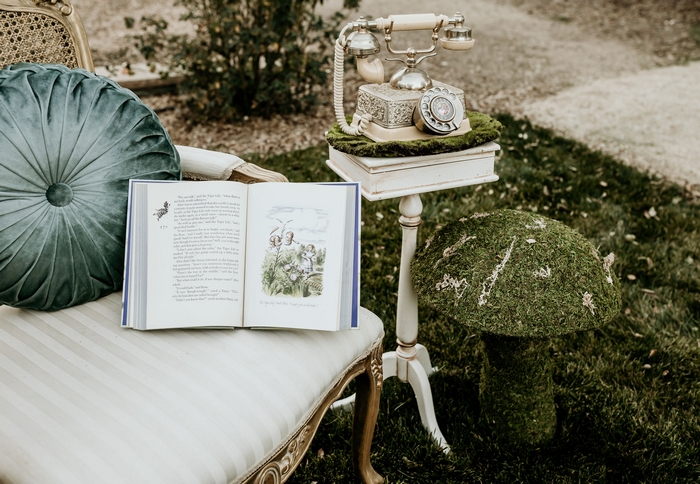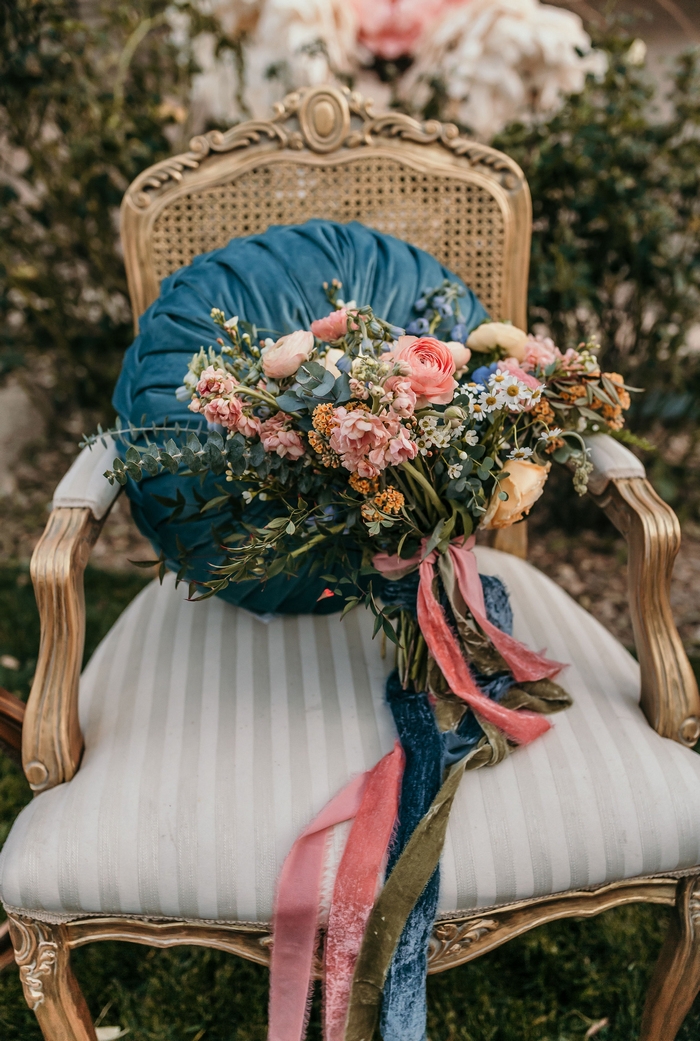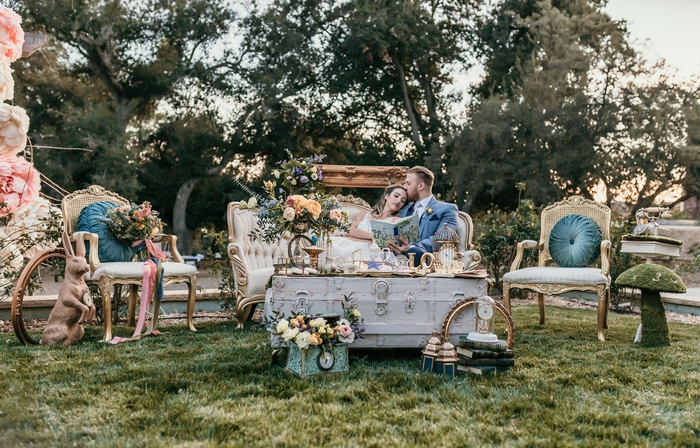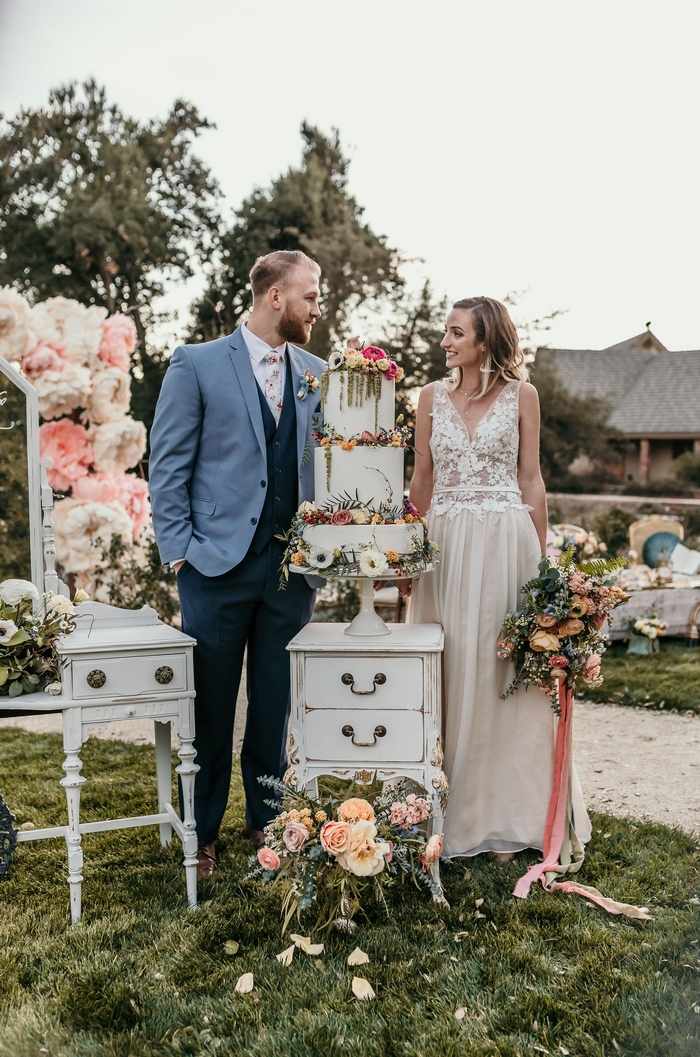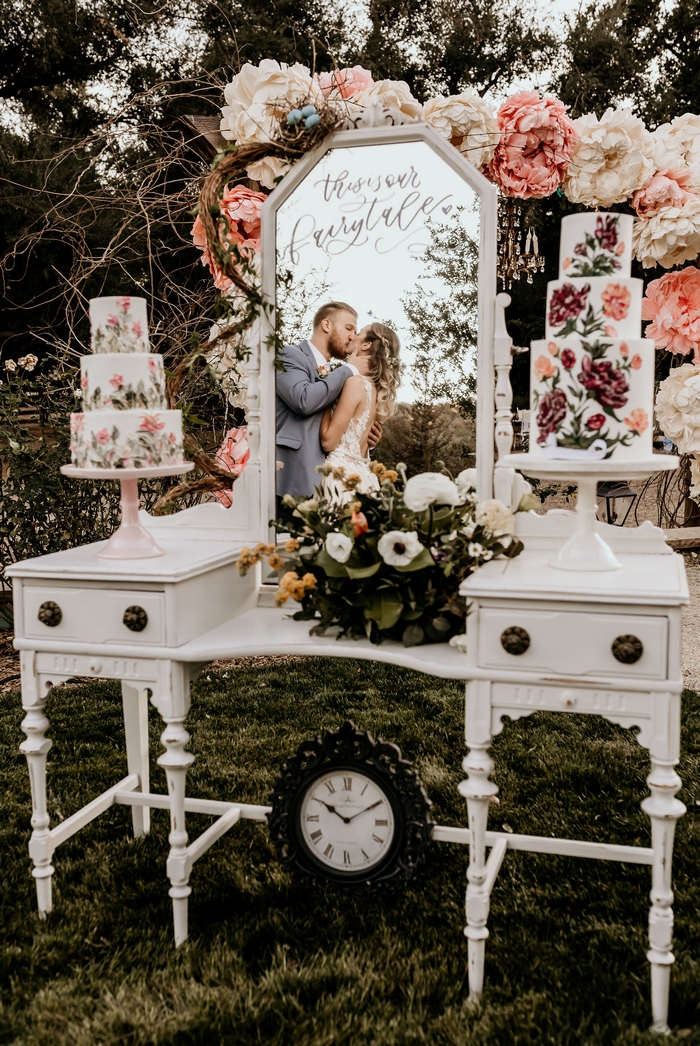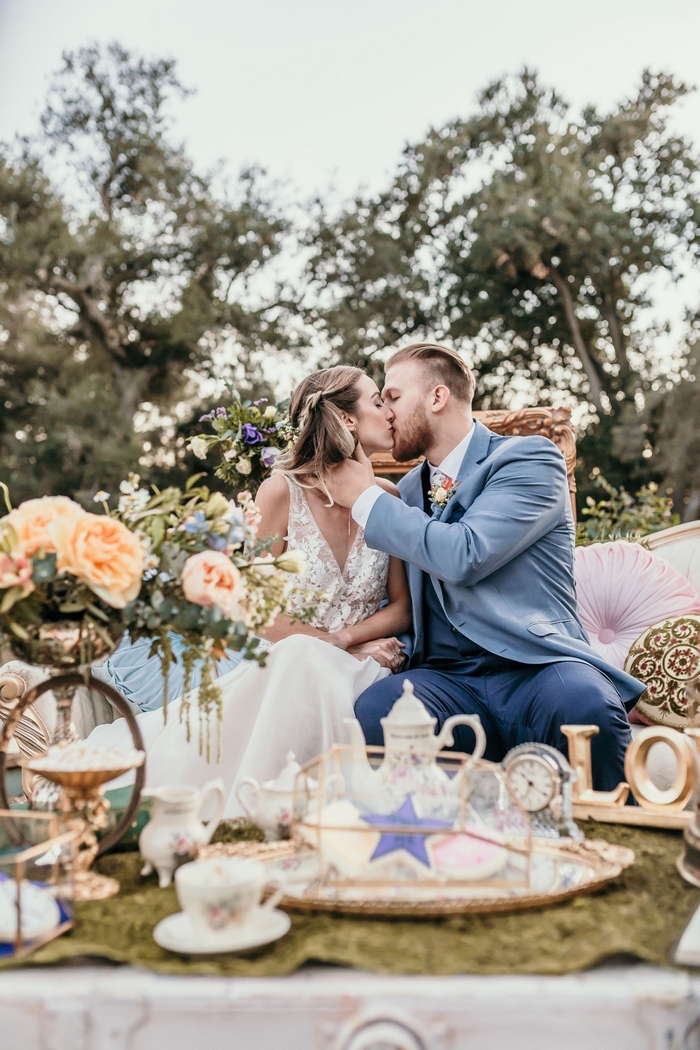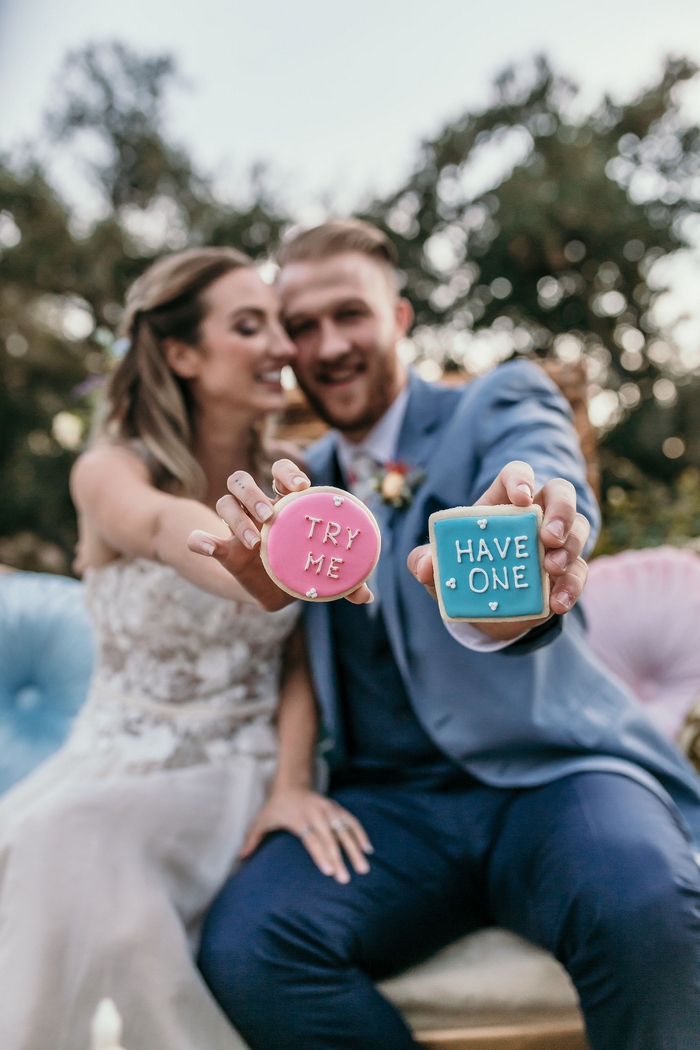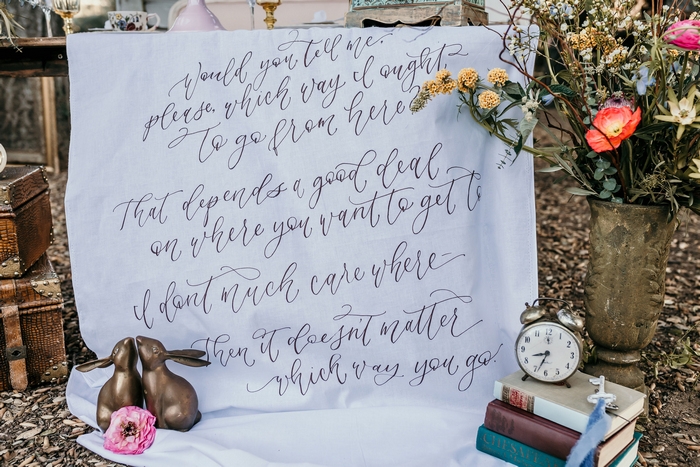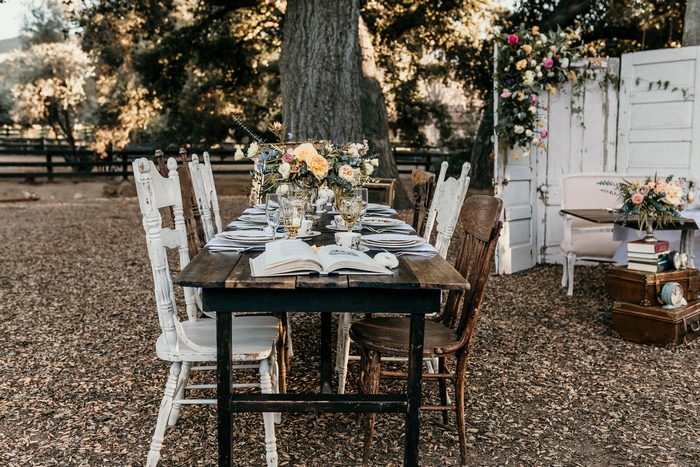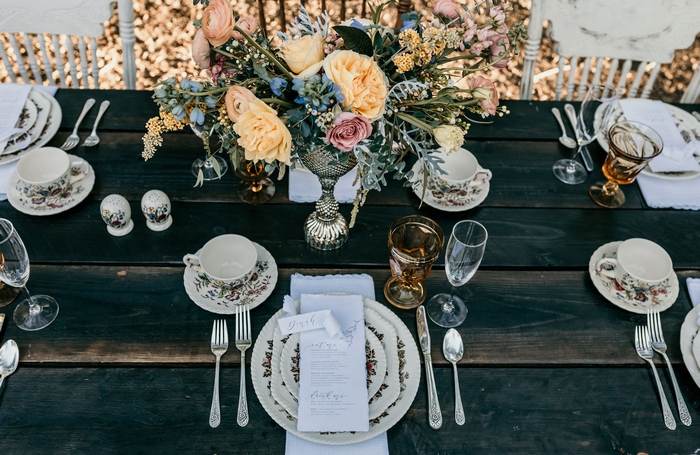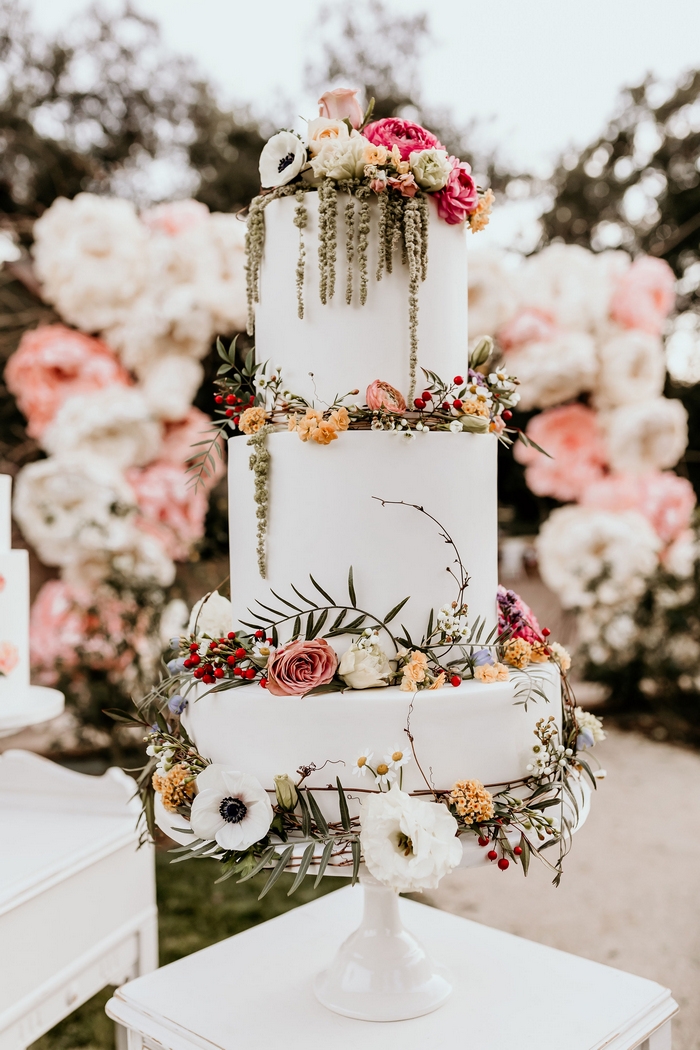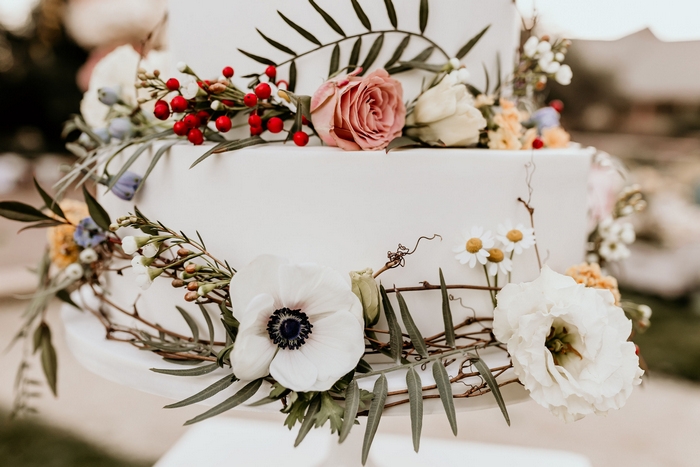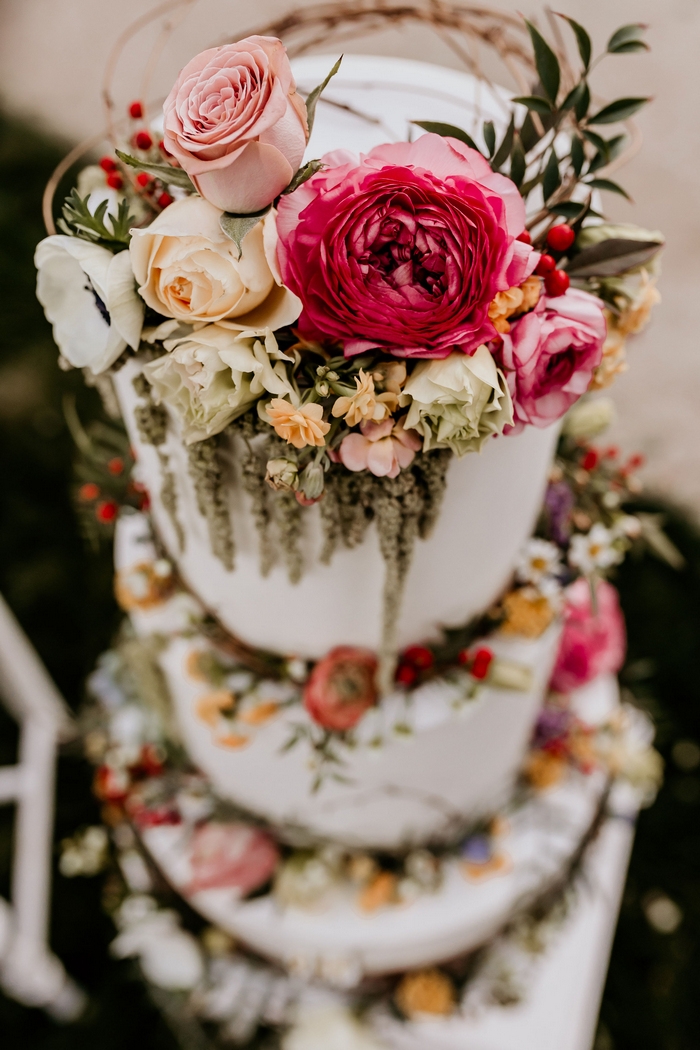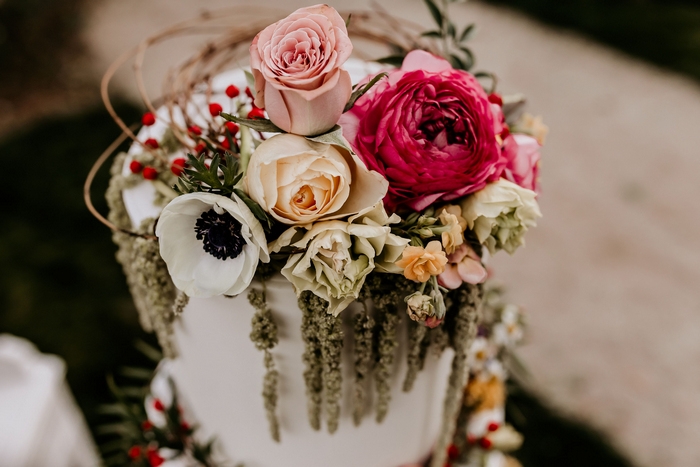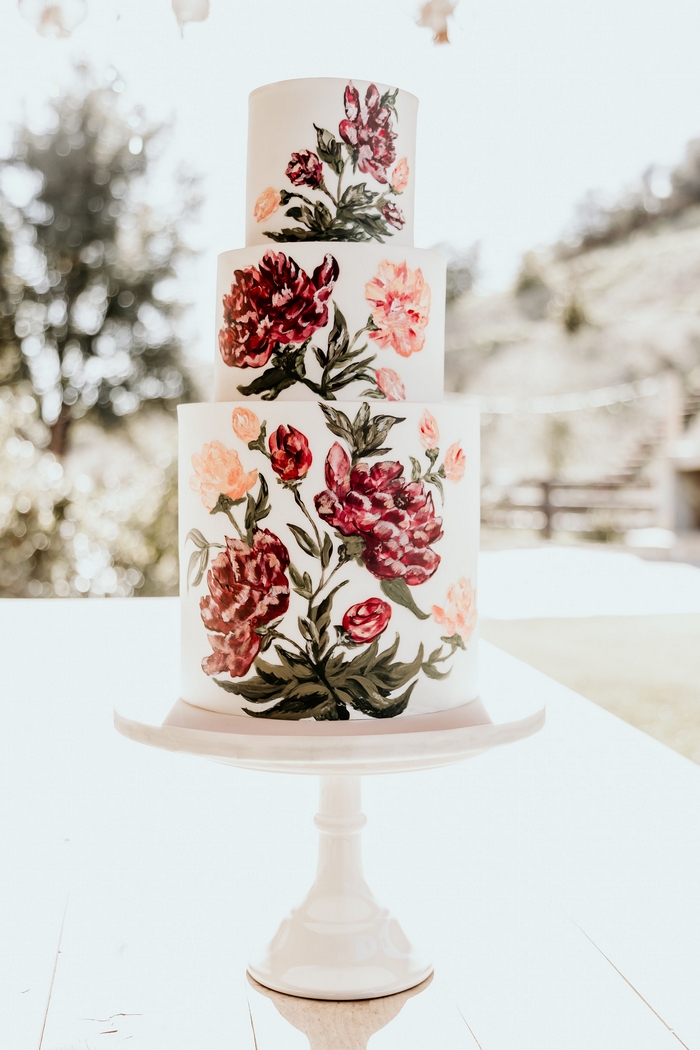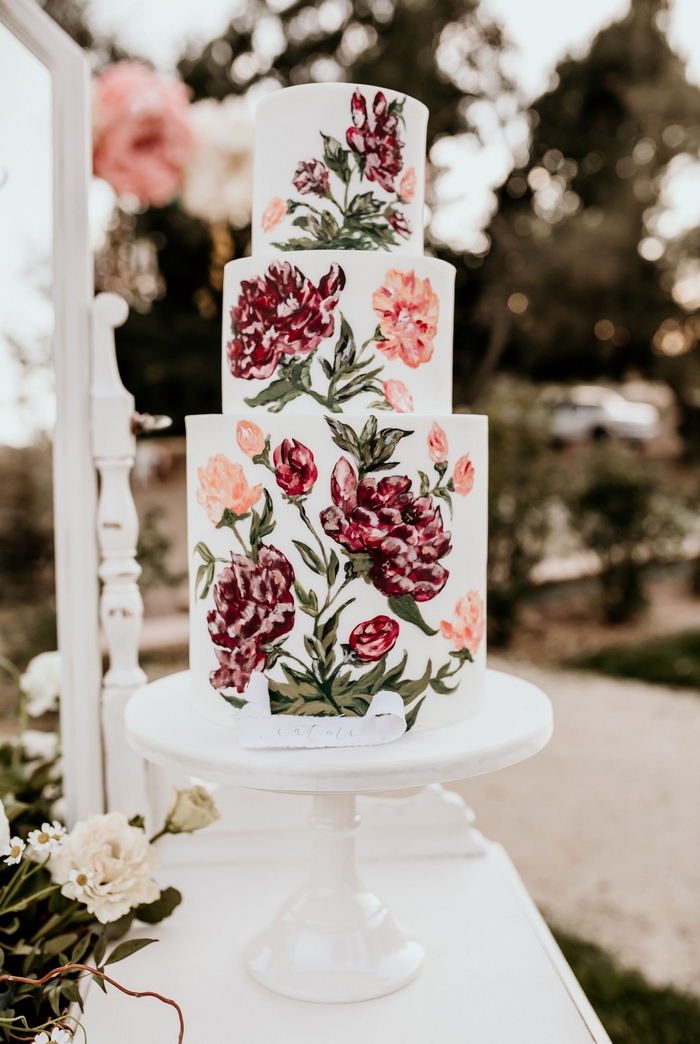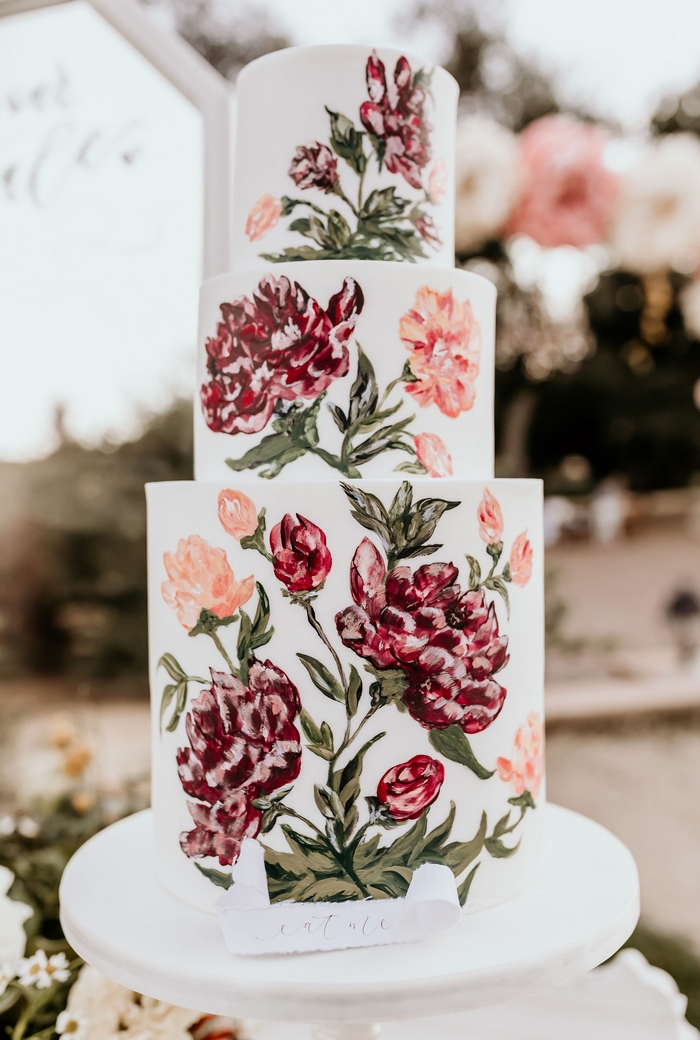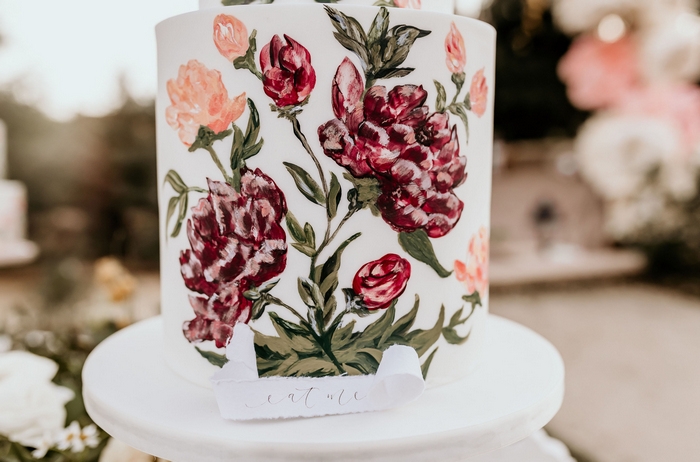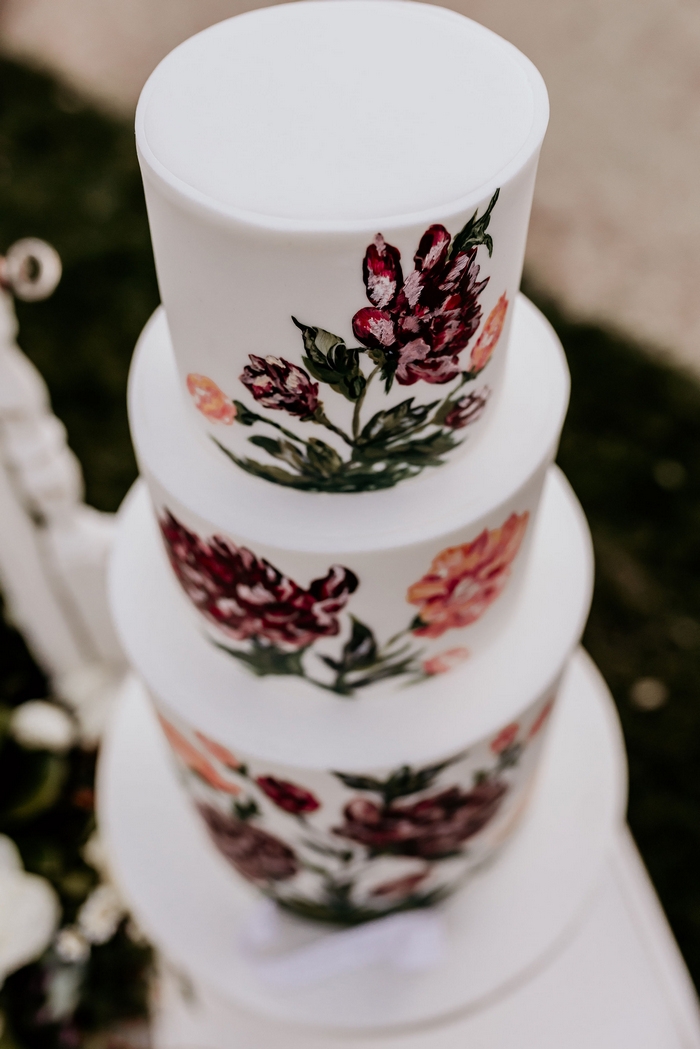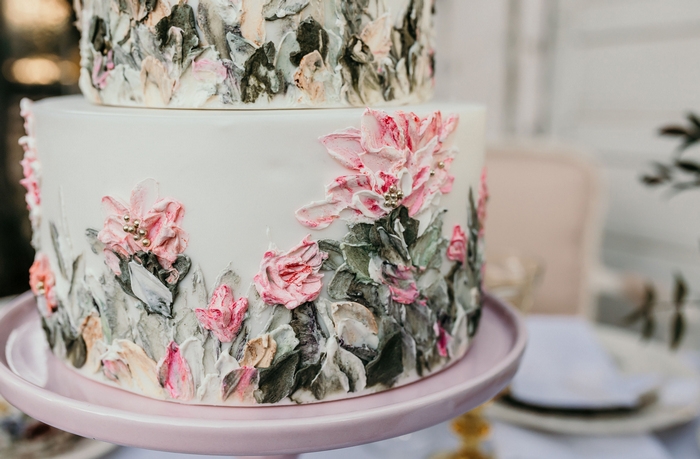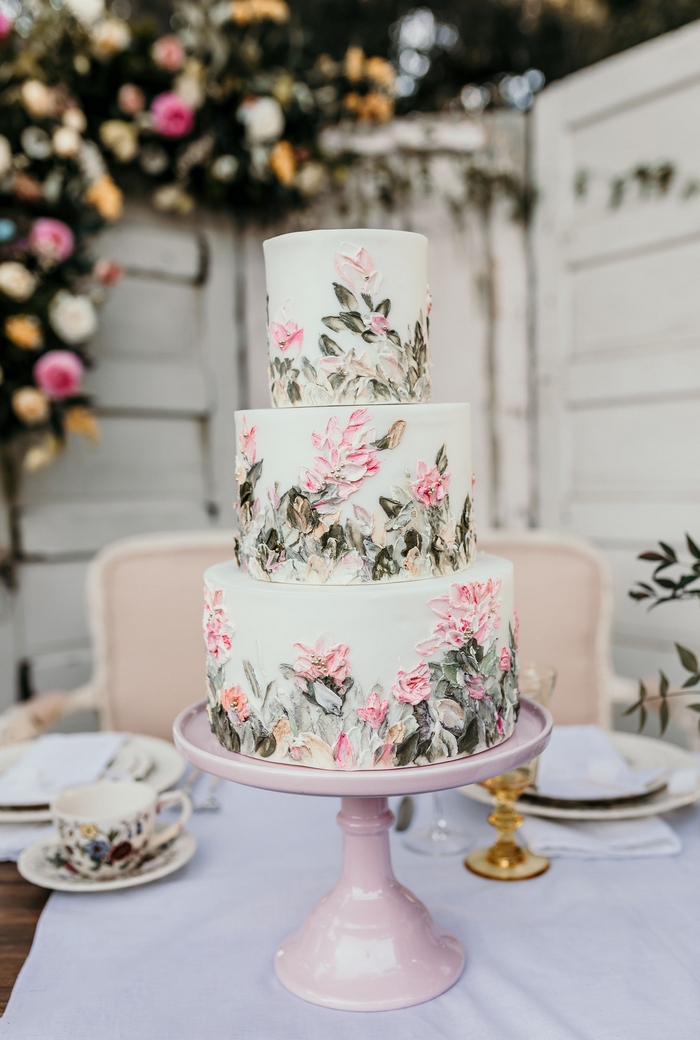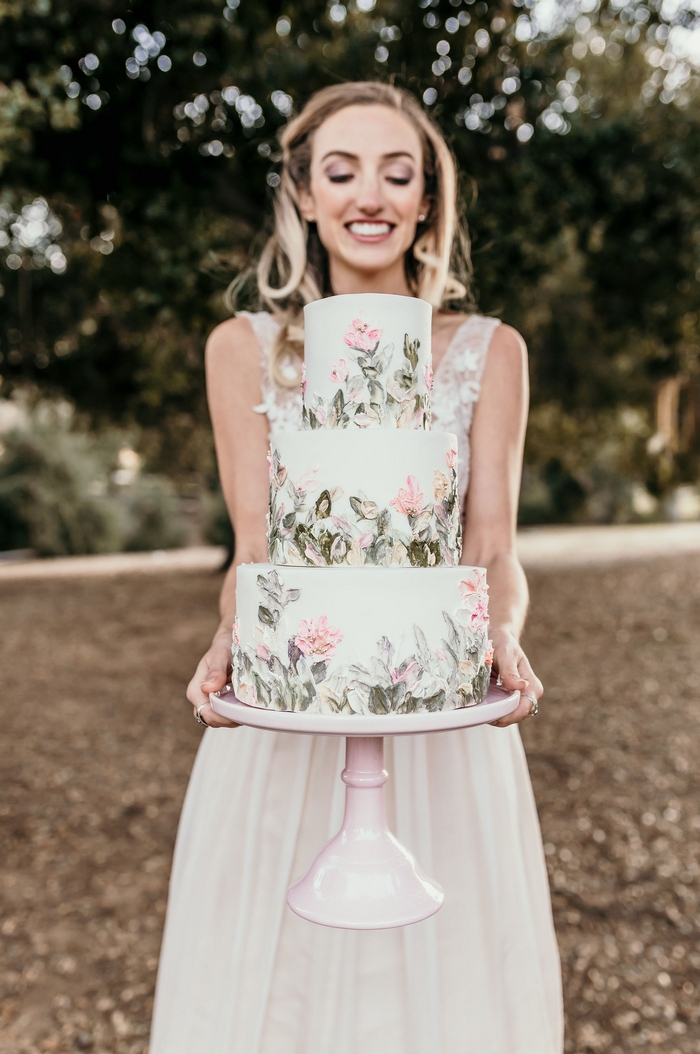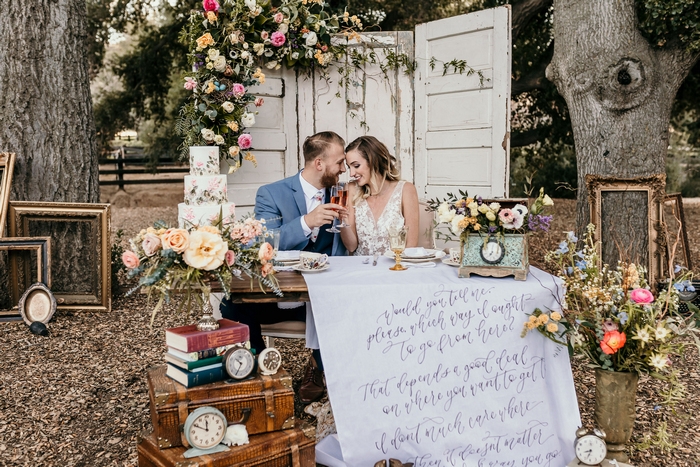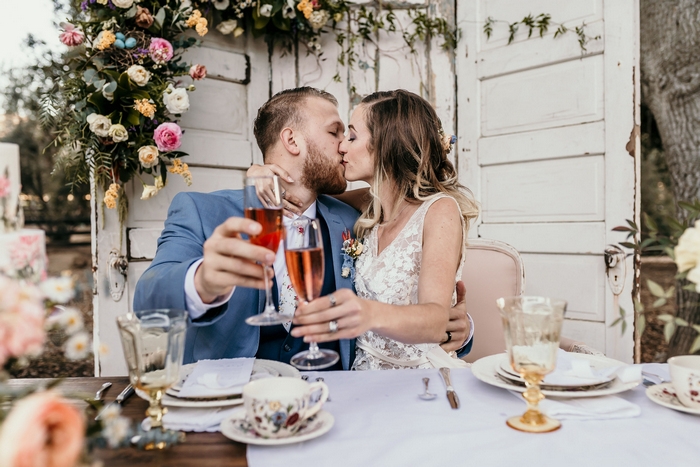 Vendors:
Photography: Melissa Fe Chapman Photography
Venue: Chateau Adare
Florals: @newcreationfloral
Stationery & Calligraphy: Sam Allen Creates
Cake: Cocoa Berry Cake Co.
Lounge Styling, Peony Arch Decor + Dessert Table Rentals: LPJ Rentals and lpjrentals + LPJ Stylist
Vintage Furniture Rentals & Decor: Touched by Time
Table Top Rentals: Birdie in a Barn
Videographer: BVT Visuals
Hair + make-up/ Men's grooming: Sandy Hillegaart
Tux: Friar Tux / Stitch and Tie
Dress: Krustallos Couture
Veil: AW Bridal
Acrylic Signage: Olive Mint Shop
Velvet Ribbon: Emmalinh Co
Velvet Ring box: Lace Byrd / Voeu du Coeur