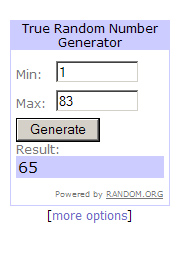 Congratulations to Megan, who was the 65th  person to leave a comment on the Wedding Favor Cupcake Giveaway.
Thanks to all of you who entered. Your comments about wedding favors were great! Stay tuned for some blog posts based on these comments.
And thanks so much to Tawnya from Gourmet Gift Company  for offering up a $100 gift certificate towards her gourmet custom label cupcake mix wedding/shower favors as a contest prize for my readers!
(BTW, the last comment didn't count because it came in after the deadline.)