Today's styled shoot, shot by Suzy Goodrick in the Arizona desert, beautifully captures the dramatic desert landscape in the Phoenix area. The vibe is free-spirited, whimsical and bold.
Here's what Suzy Goodrick had to say about the shoot:
The anchor for this shoot was Shyn of Pacific Brides, a hair and makeup artist from the Seattle area. She has an amazing, wild imagination and traveled to the Phoenix desert for a one-of-a-kind shoot, different than anything she's ever done. She reached out to vendors in Phoenix through Instagram and referrals, and our team was set!
It seemed as if Shyn brought her Pacific Northwestern weather with her to Phoenix, because the darkest storm clouds rolled in just moments before set up began. But we persisted and moved forward anyway, hoping the rain would pass over us. As Suzy (the photographer) captured the tablescape and stationery details, the clouds kept rolling and created a beautiful, stormy backdrop against the desert landscape. As soon as our newly married couple arrived (found through Instagram), the clouds parted and the sunshine filled the desert. It was a sight to see and was truly depicted in the photos near the towering saguaro.
The storm clouds, paired with a desert sunset only Phoenician's can attest to, created a purple and orange sky we'll never forget. The final images and the colors in the sky aren't photoshopped, just a rad depiction of what Phoenix has to offer.
Aesthetically, we opted for a bohemian look with a whimsical twist. The bouquet had bright colors to contrast the desert background; the dress had fringe for a lighthearted free spirit vibe; and the moody tablescape brought it all together with it's muted glassware, matte black plates, and gold accents. It came together more beautifully than we could have dreamed.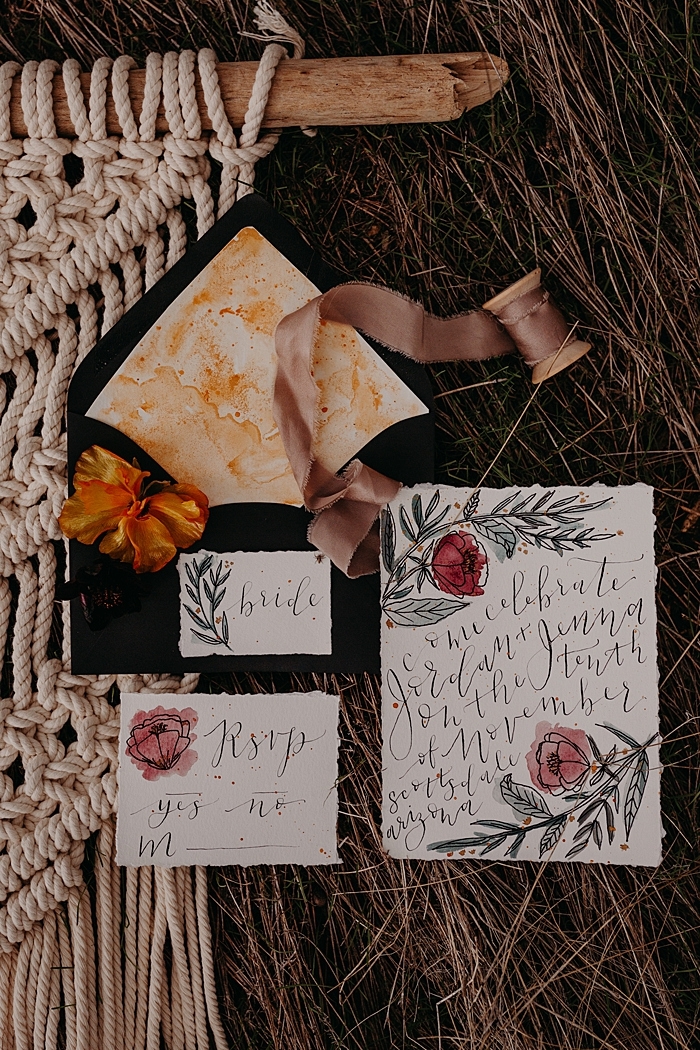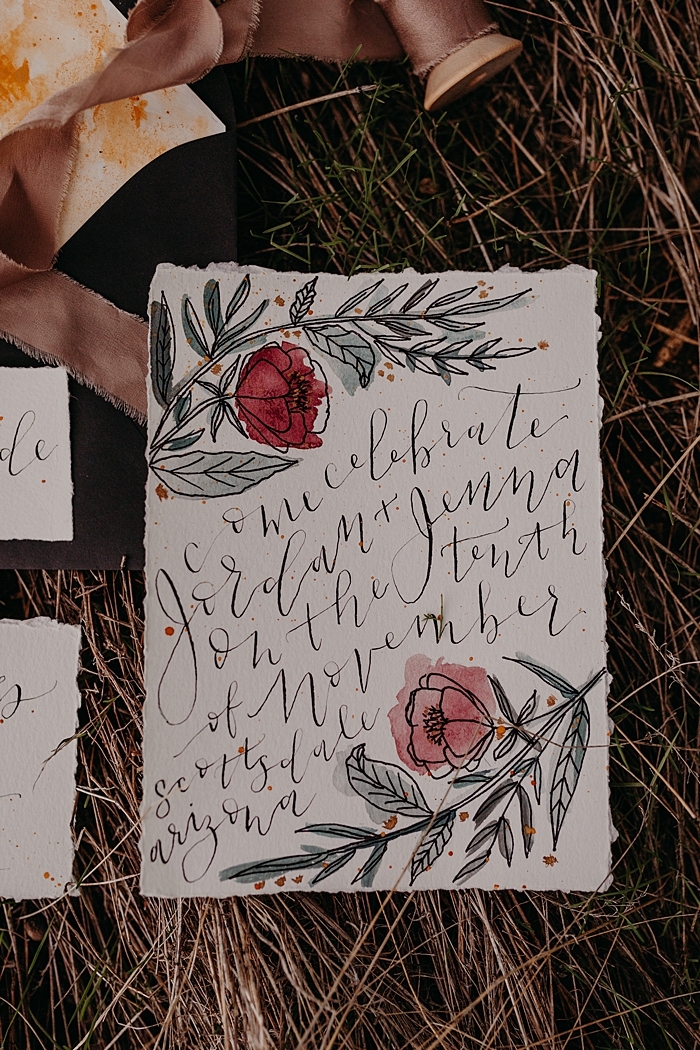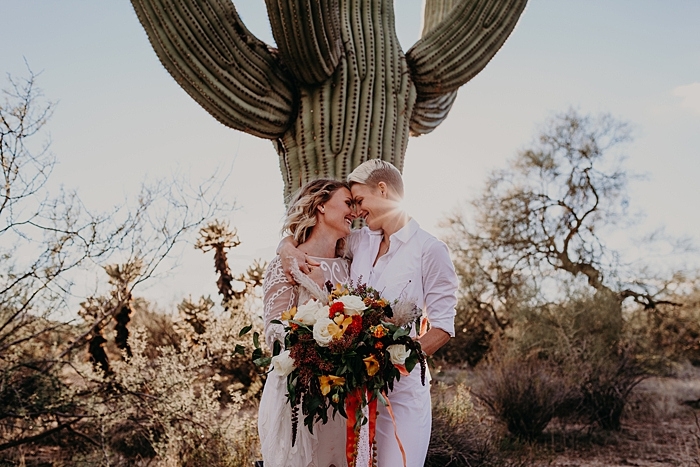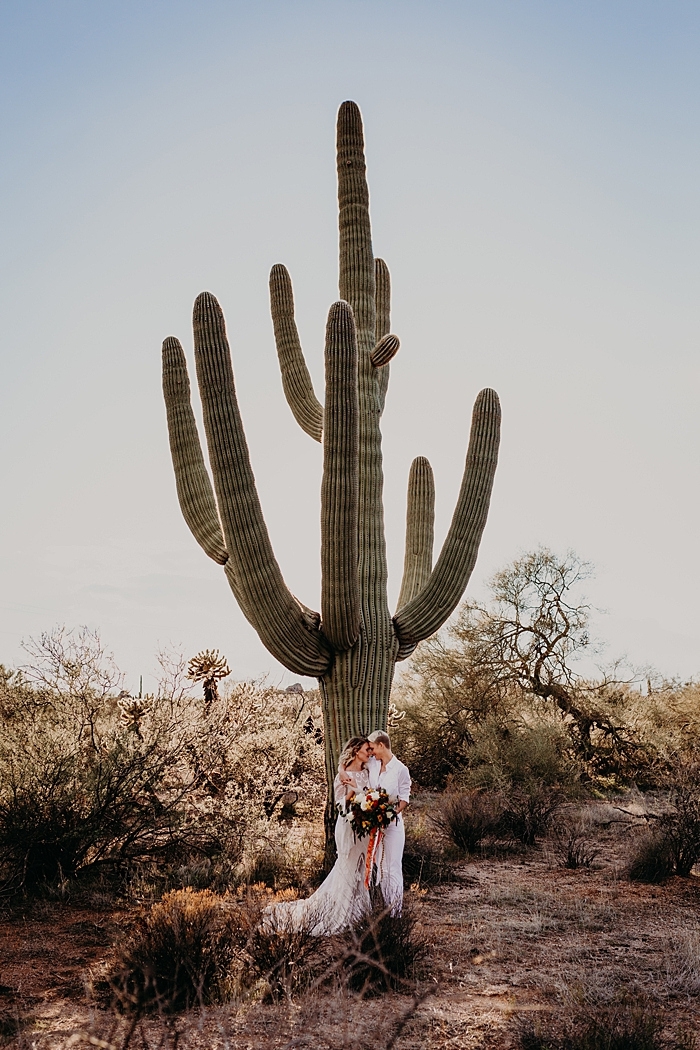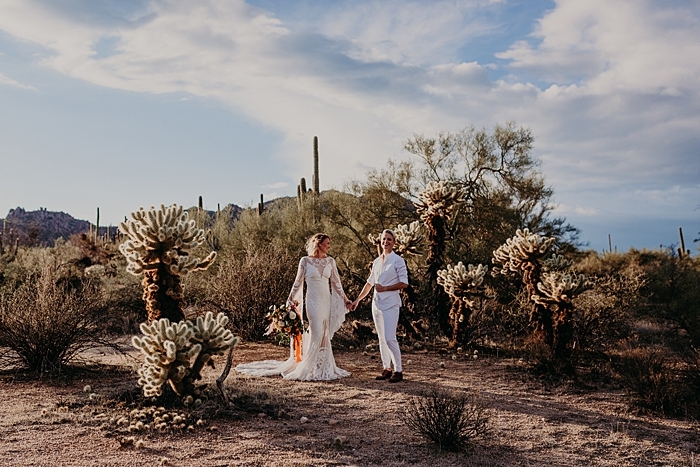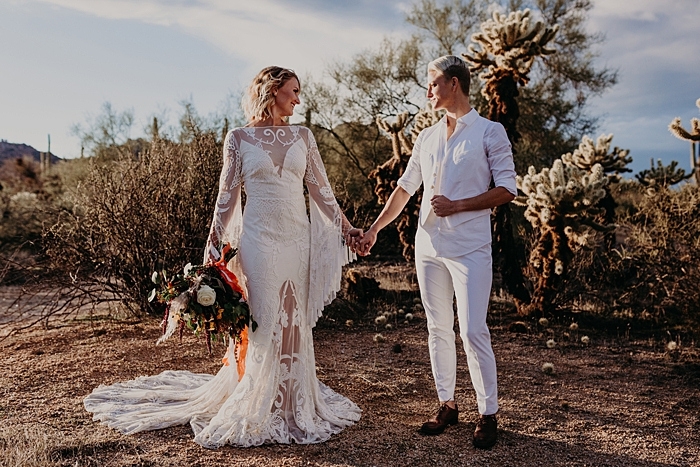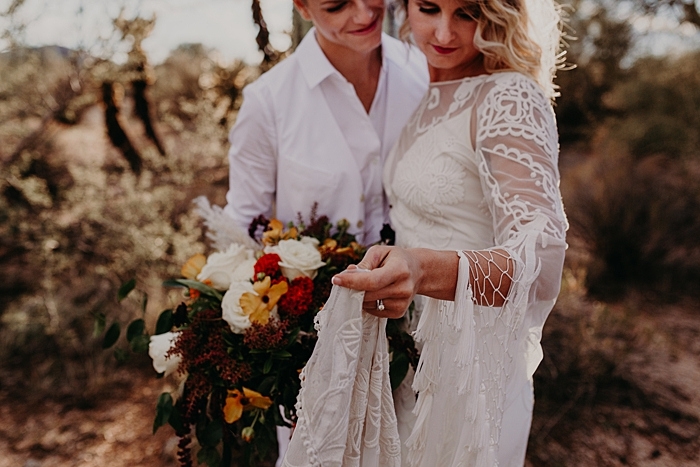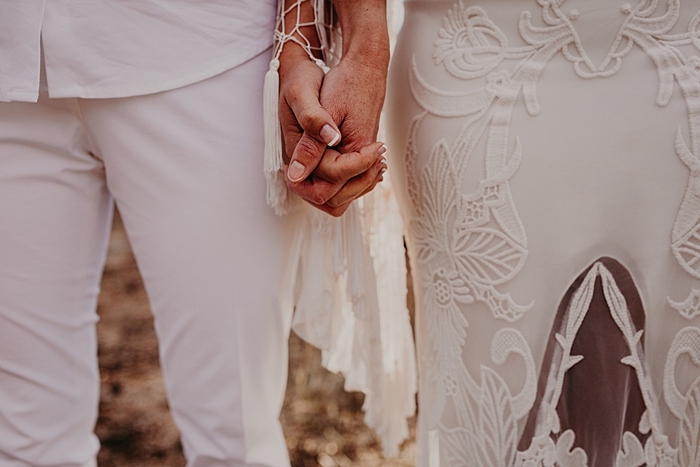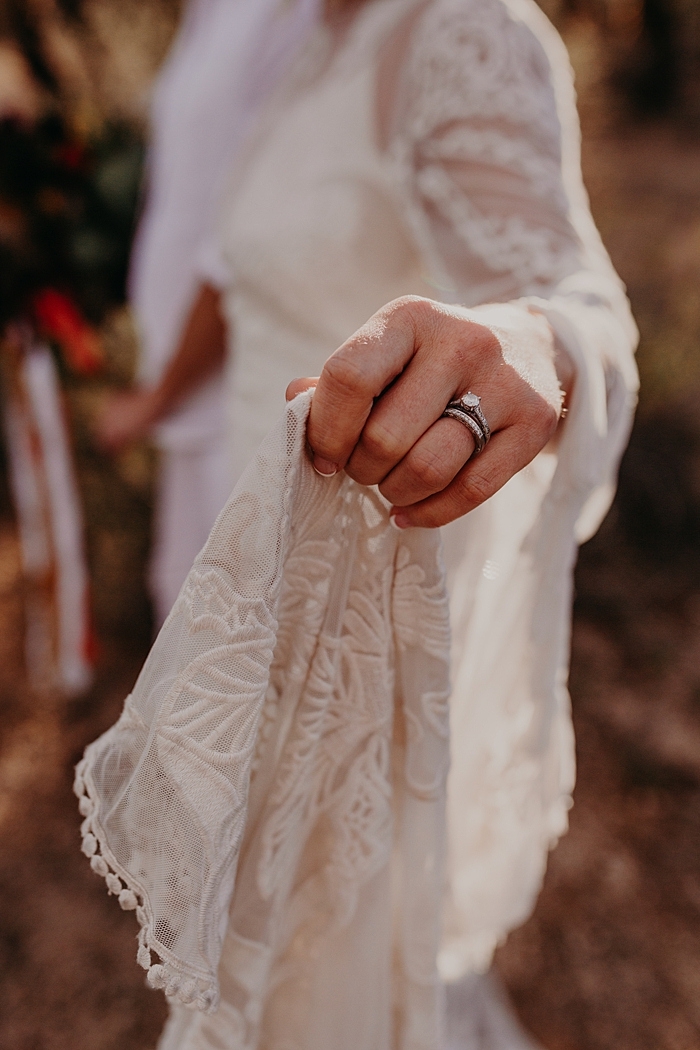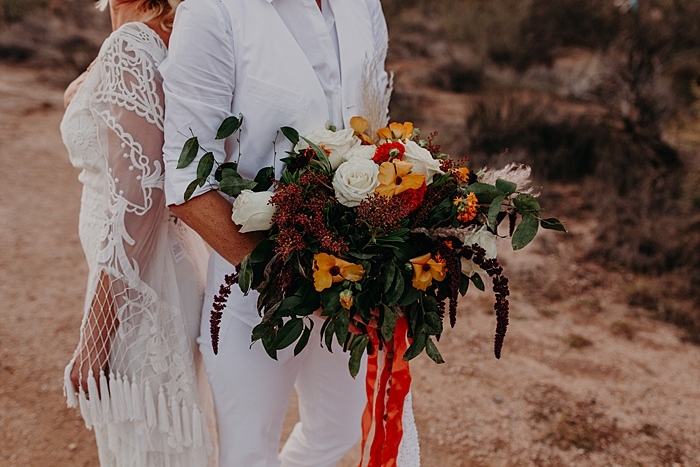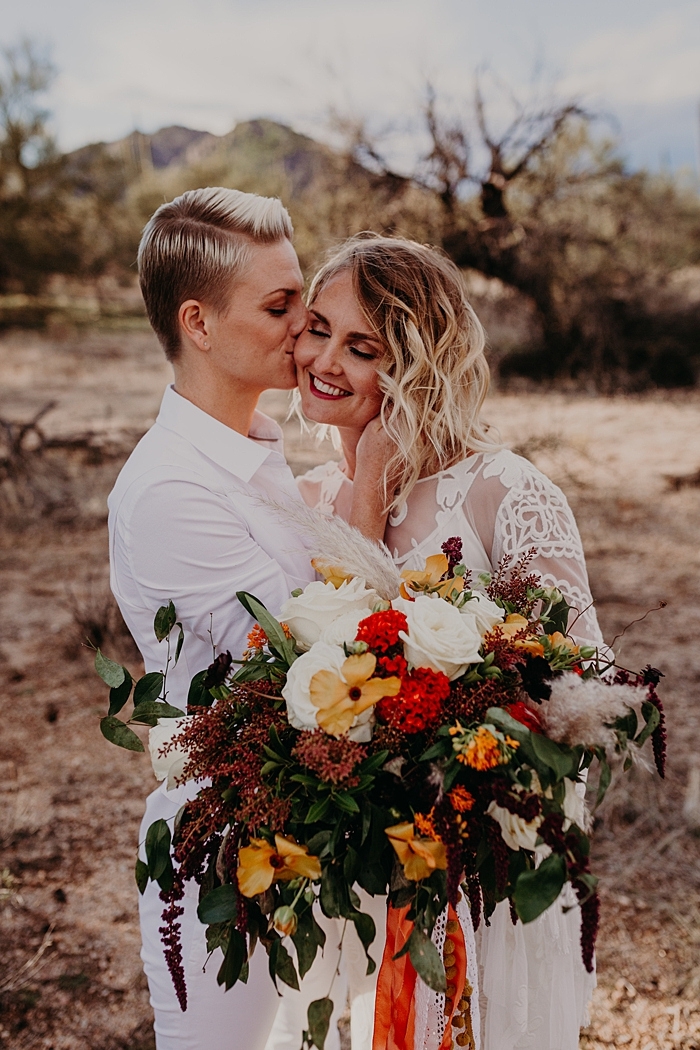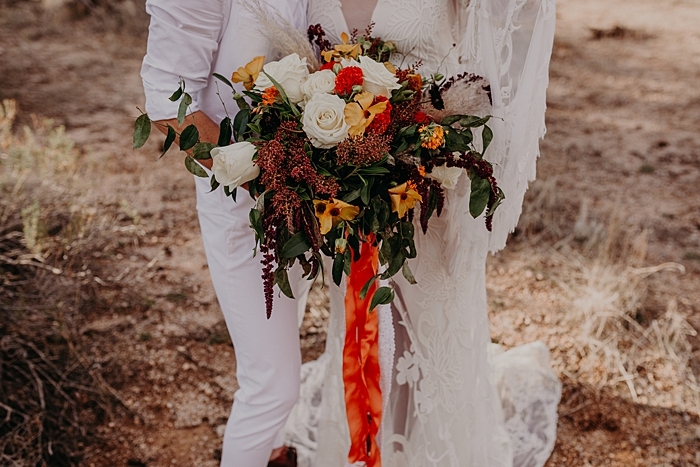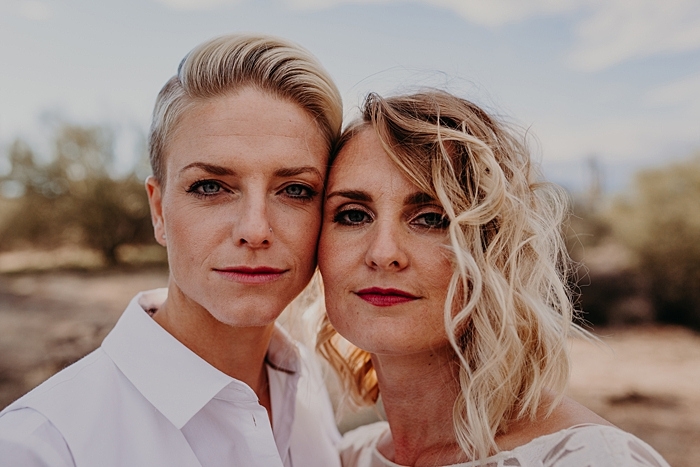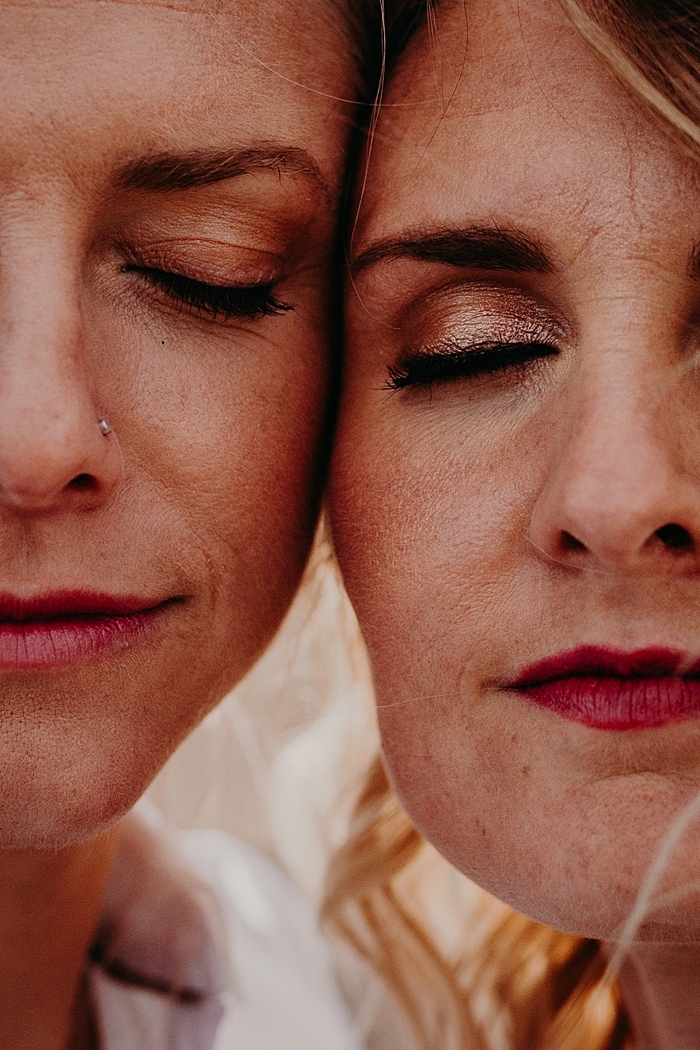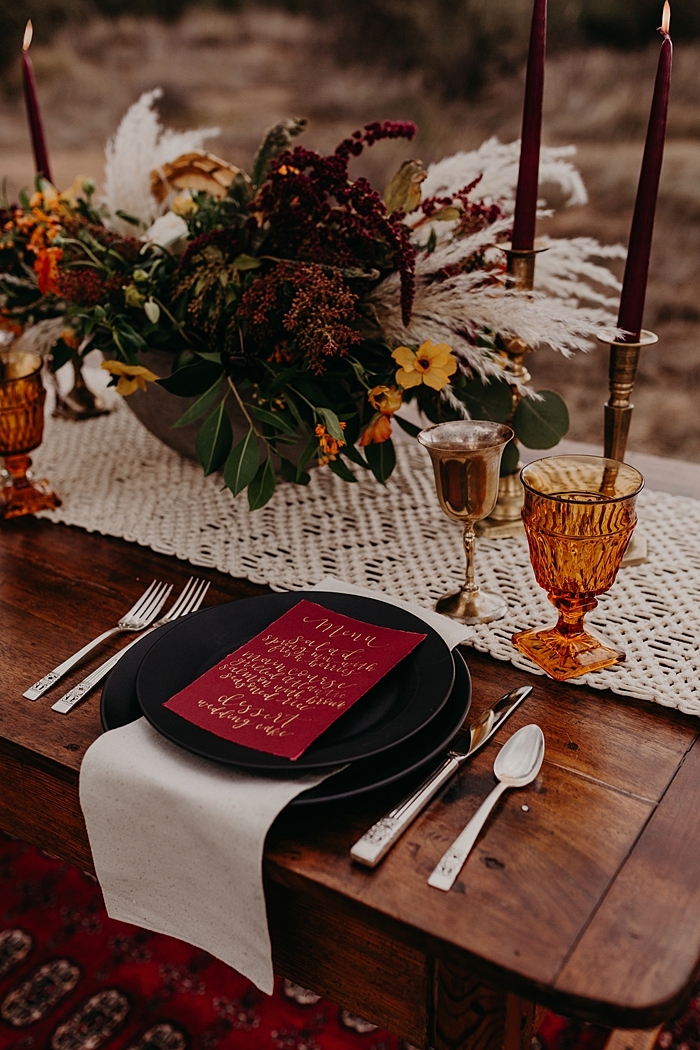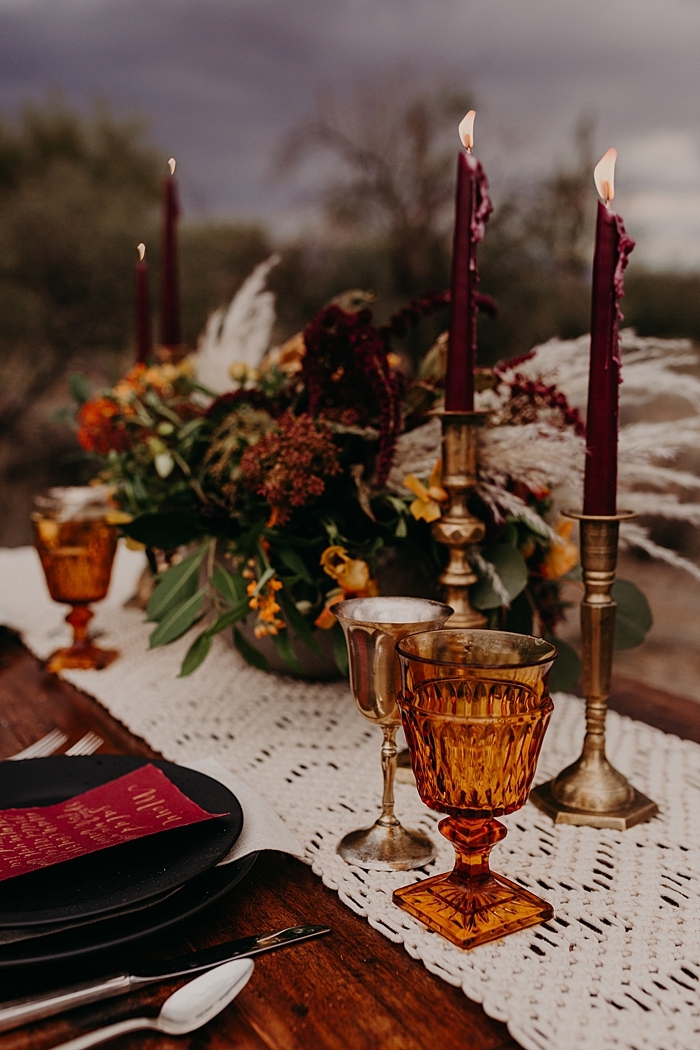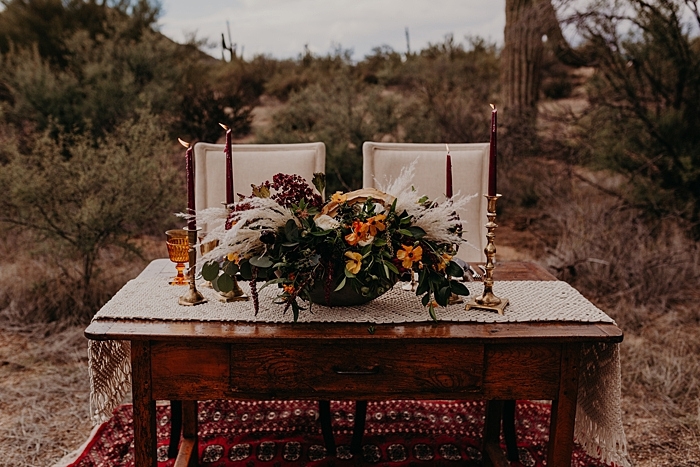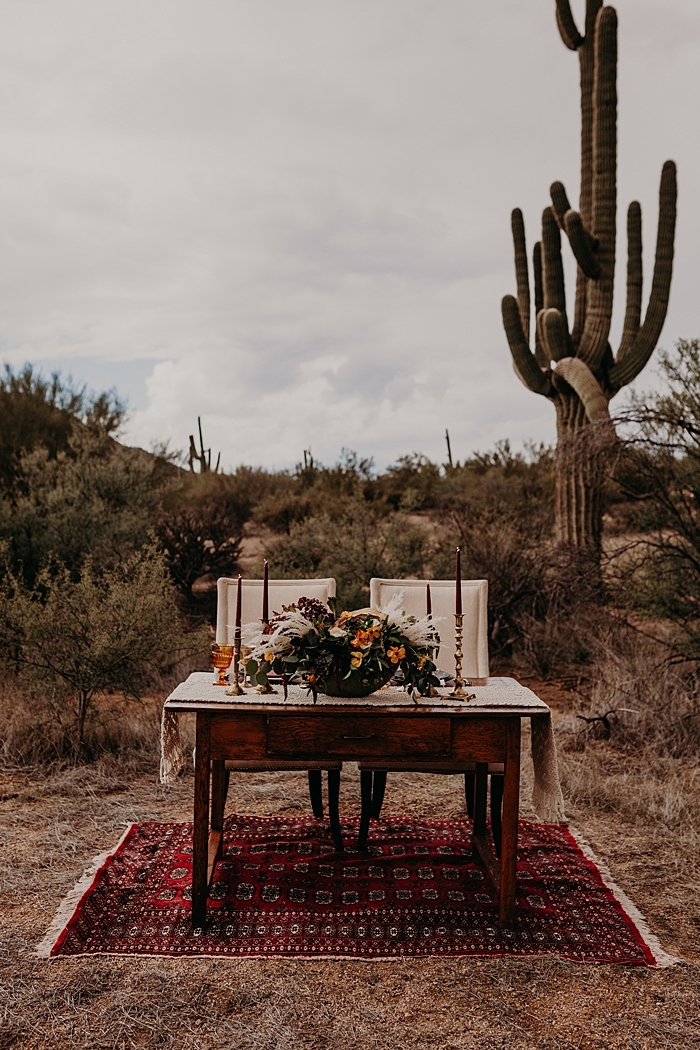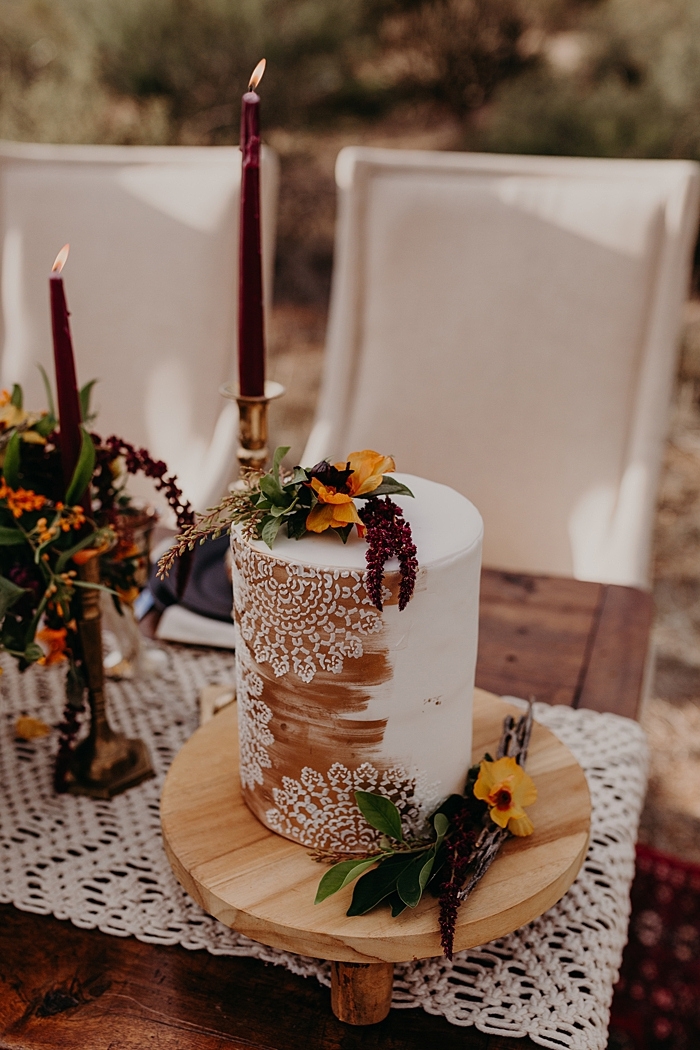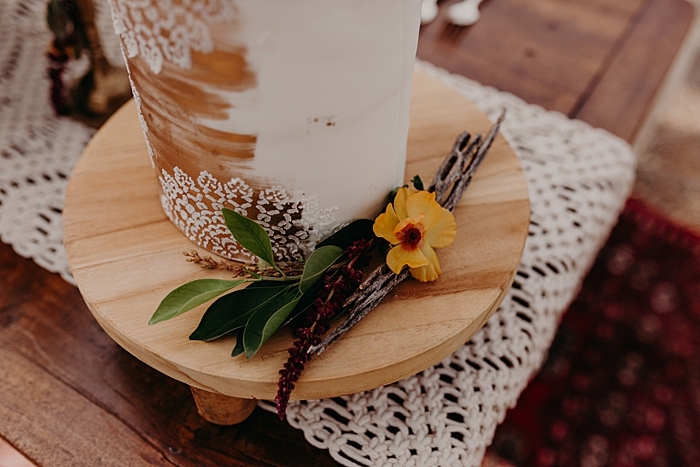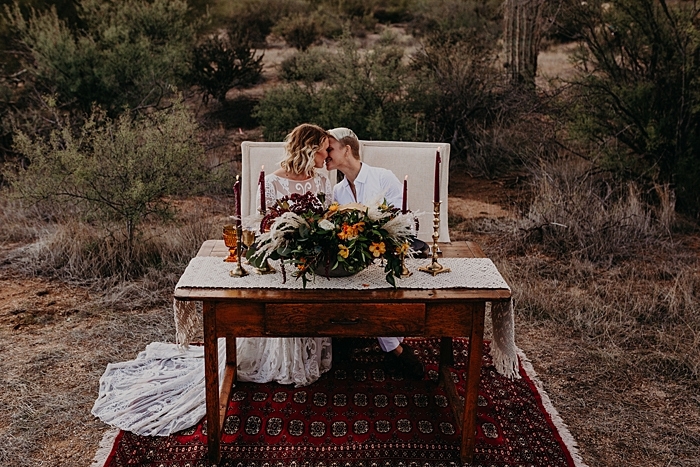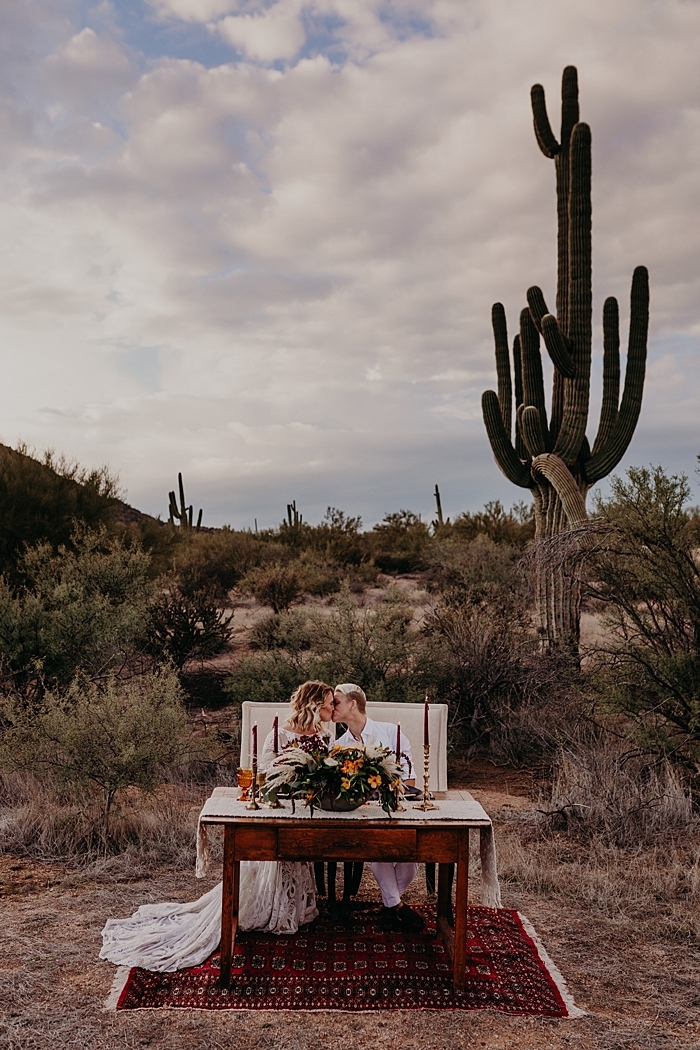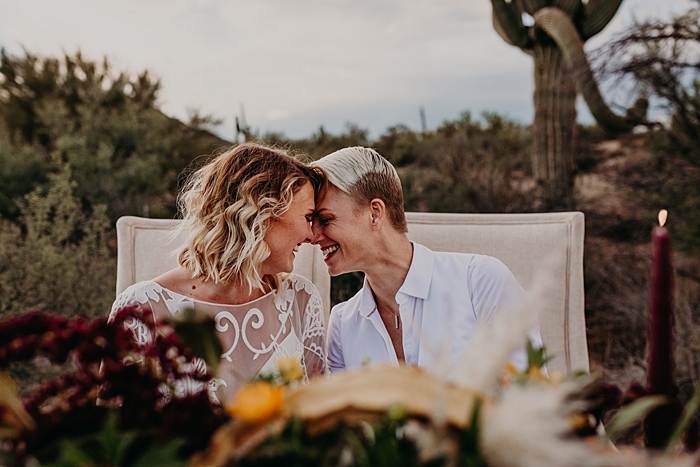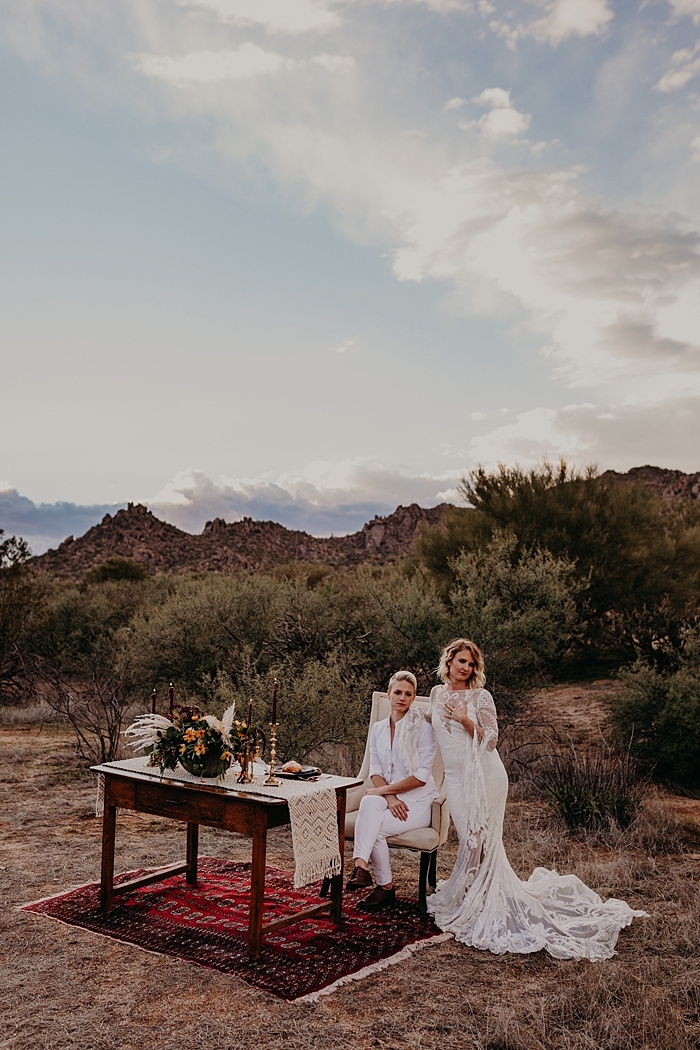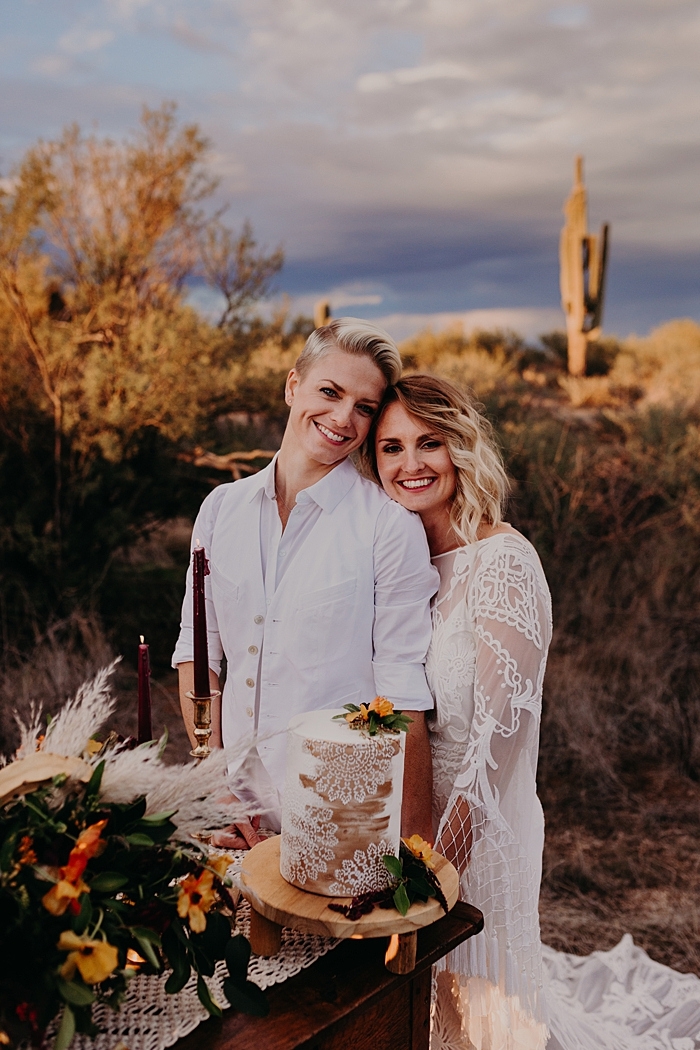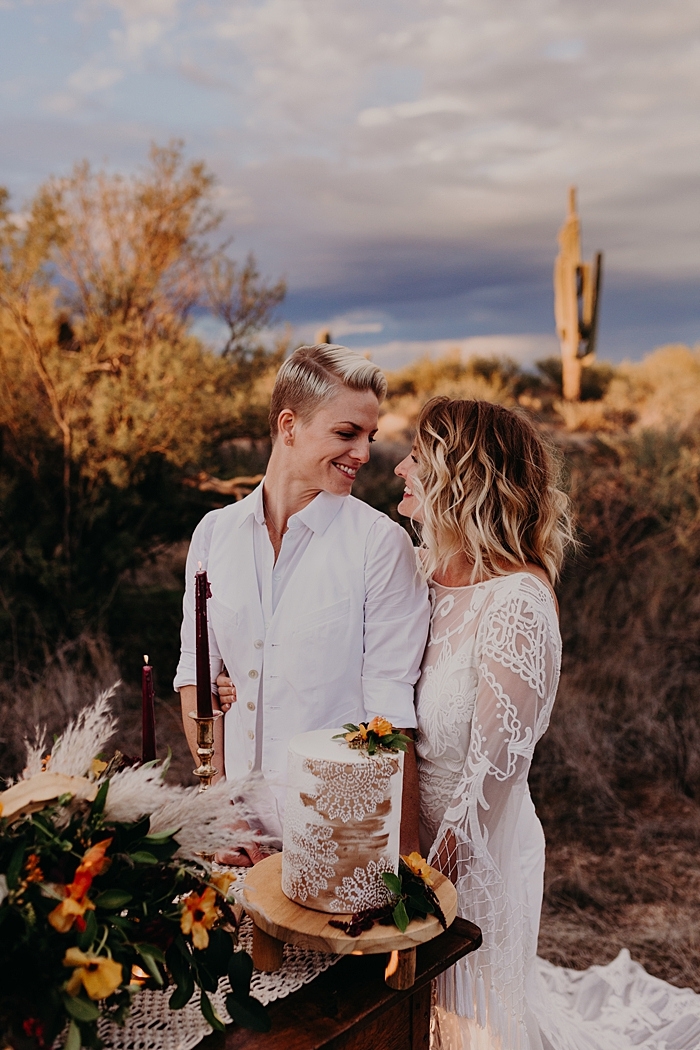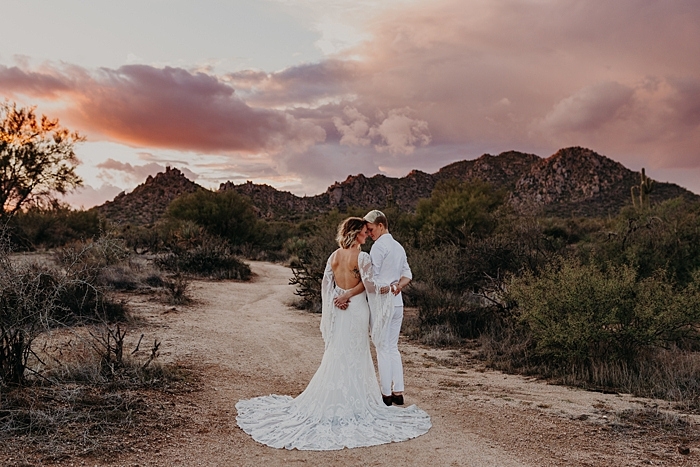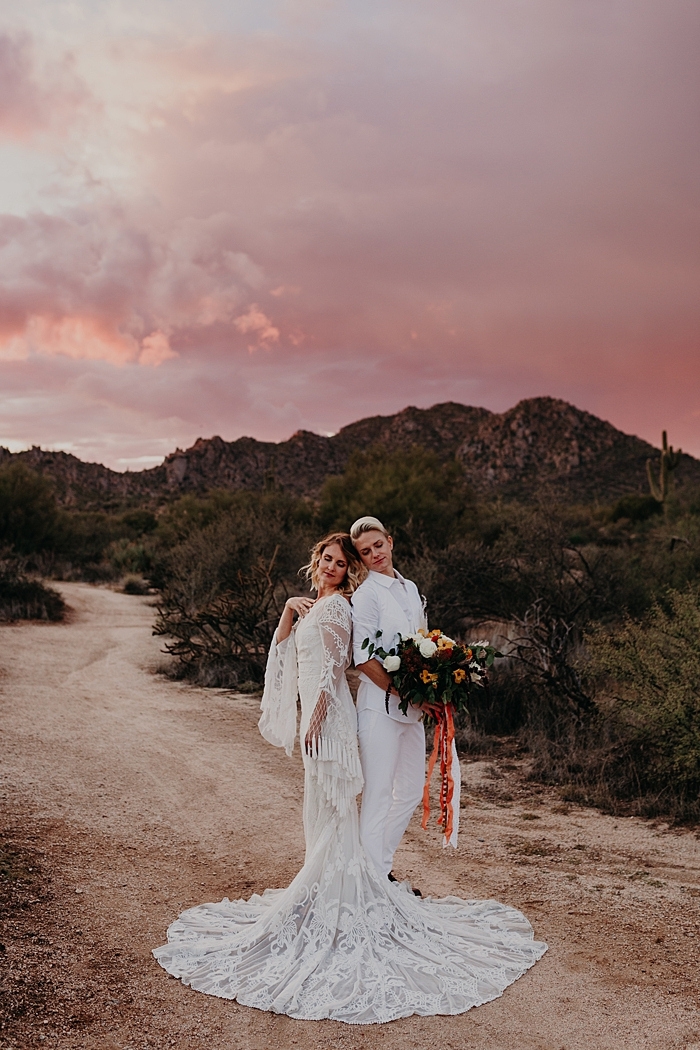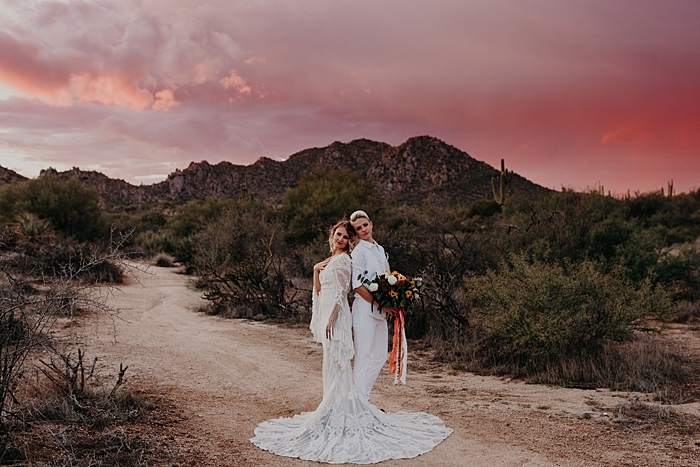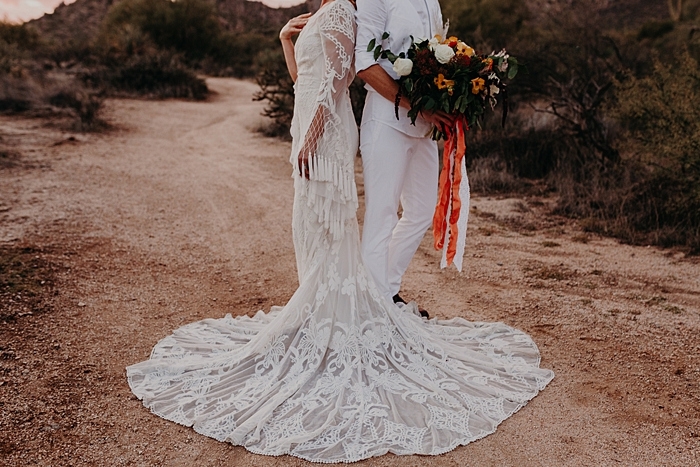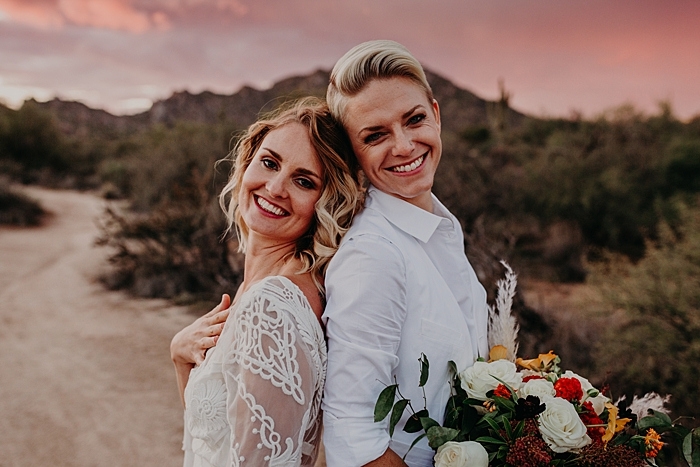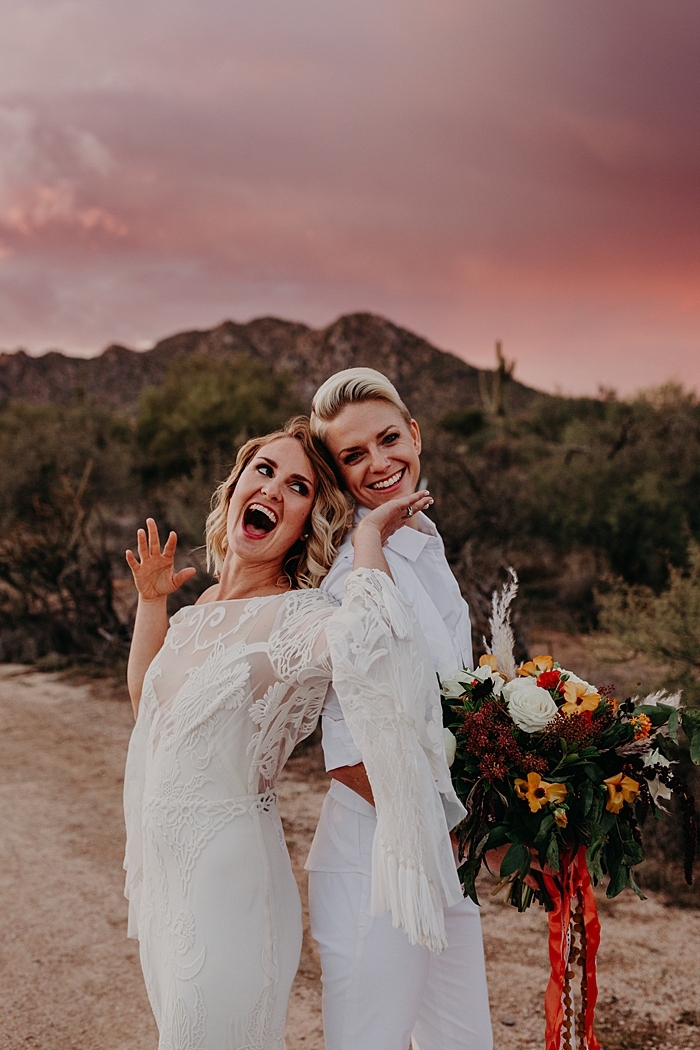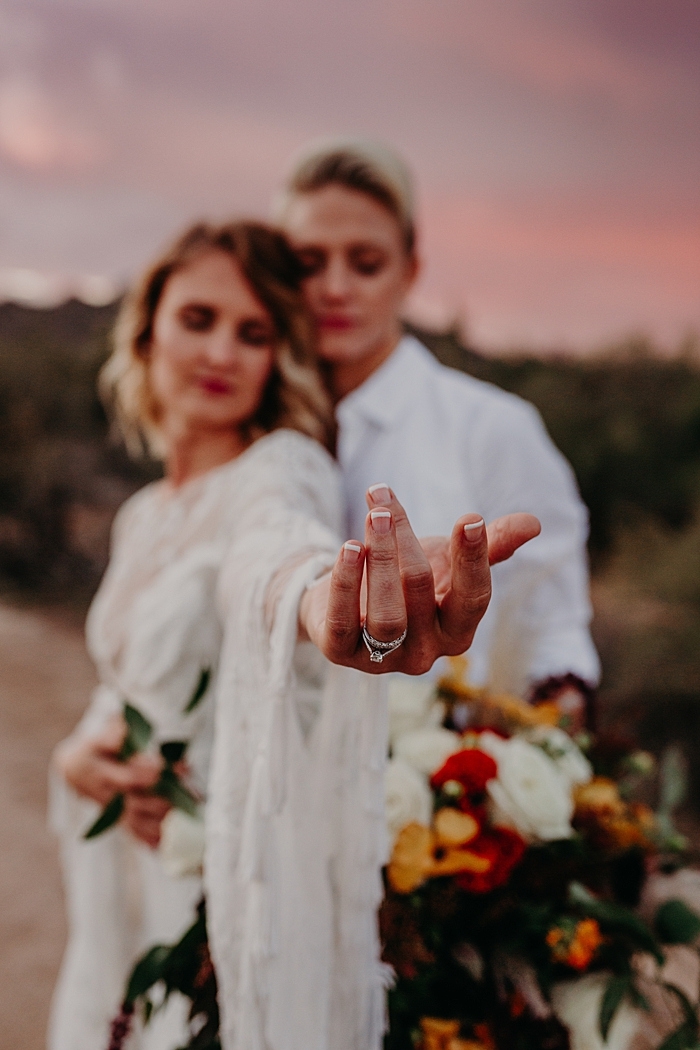 Vendors:
Hair and Makeup: Pacific Brides
Styling and Decor: Simple Means Events
Dress: Lovely Bride ,RueDesiene Bridal
Stationery: Unika Collections 
Flowers: Mint Green Design
Cake: Suss pastries 
Photography: Suzy Goodrick
Couple:  @blandford18 @chelseakblandford