If you've never traveled to Bermuda, this wedding might just be the thing that has you packing your bags!
Ayumi and Vijay love their heritage (she's Asian and he's Indian) and wanted to honor their families with traditional ceremonies. But at the same time, they always dreamed of an American style wedding. The solution? Tie the knot in Bermuda with their nearest and dearest!
With 25 of their closest friends and family by their side, the couple chose the breathtaking Bermuda shoreline as the place to say their vows. Keeping it intimate allowed the couple to truly soak in all the special moments of their big day.
Thanks to A.J. Dunlap Photography for the fantastic photos of this destination wedding!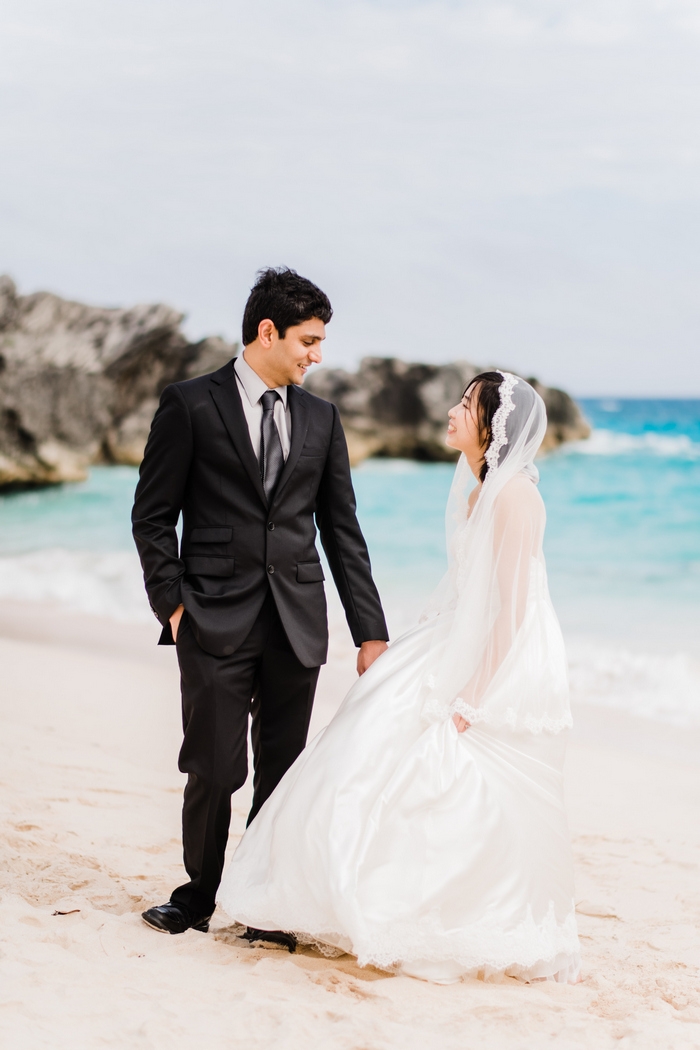 Ayumi, 32 & Vijay, 38
Location: Bermuda
Wedding Date: April 7, 2018
Number of Guests: 25
Wedding Ceremony Location: Stonehole Bay, Bermuda
Wedding Reception Location: Newstead Belmont Hills Golf Resort and Spa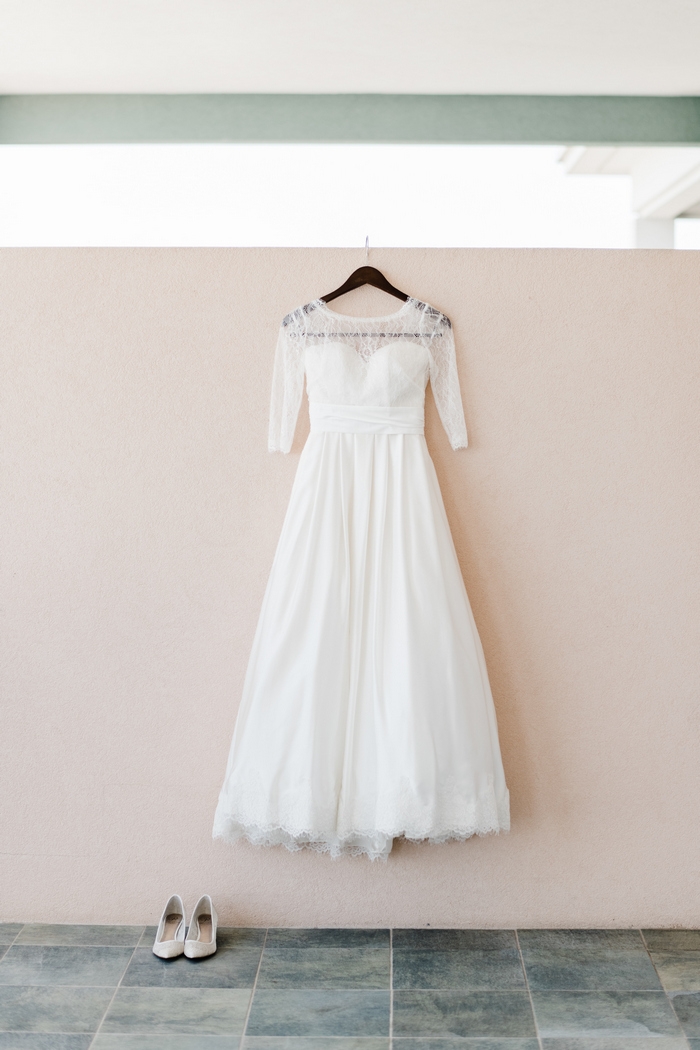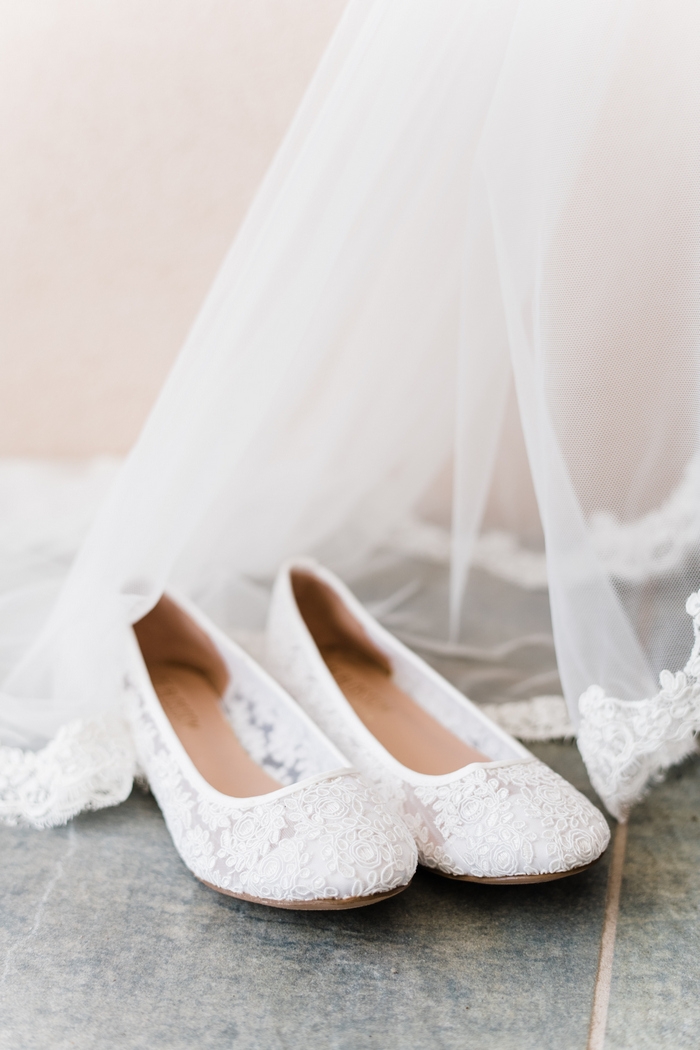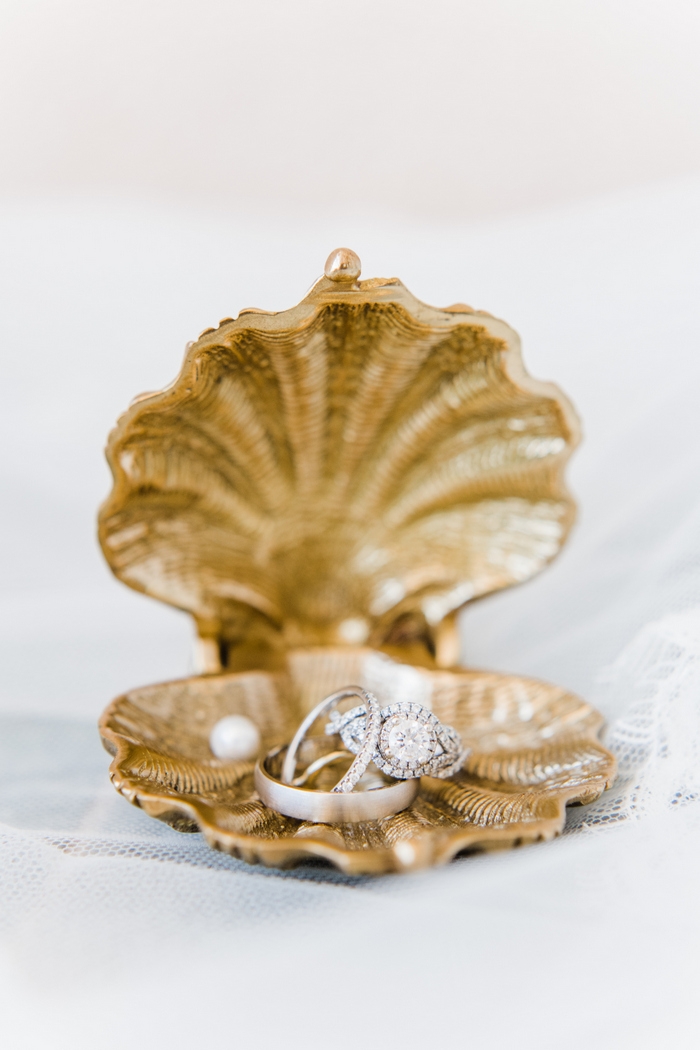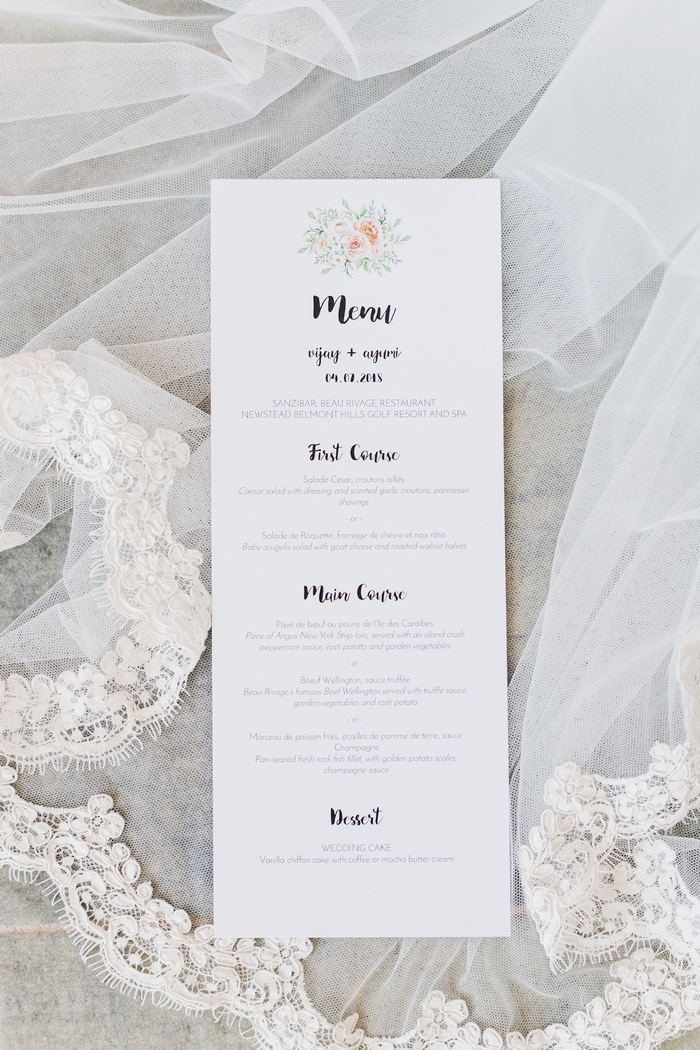 Why did you have an intimate wedding?
We both enjoy the company of our close family and friends and prefer small crowds and get togethers, so an intimate wedding was a no-brainer for us. Because we had decided on a smaller number of guests, we had the flexibility of choosing to have a destination wedding. It was Vijay's idea for us to get married on the beach, and we were trying to narrow down the places we could go. My family had been to Bermuda twice before when my sister and I were very young, and my parents really loved the island. Vijay and his family had never been to Bermuda, so it seemed like the perfect place to have a wedding. At the end of the day, we saw our wedding not just as a celebration of us being together but also a chance for us to say thanks to our parents.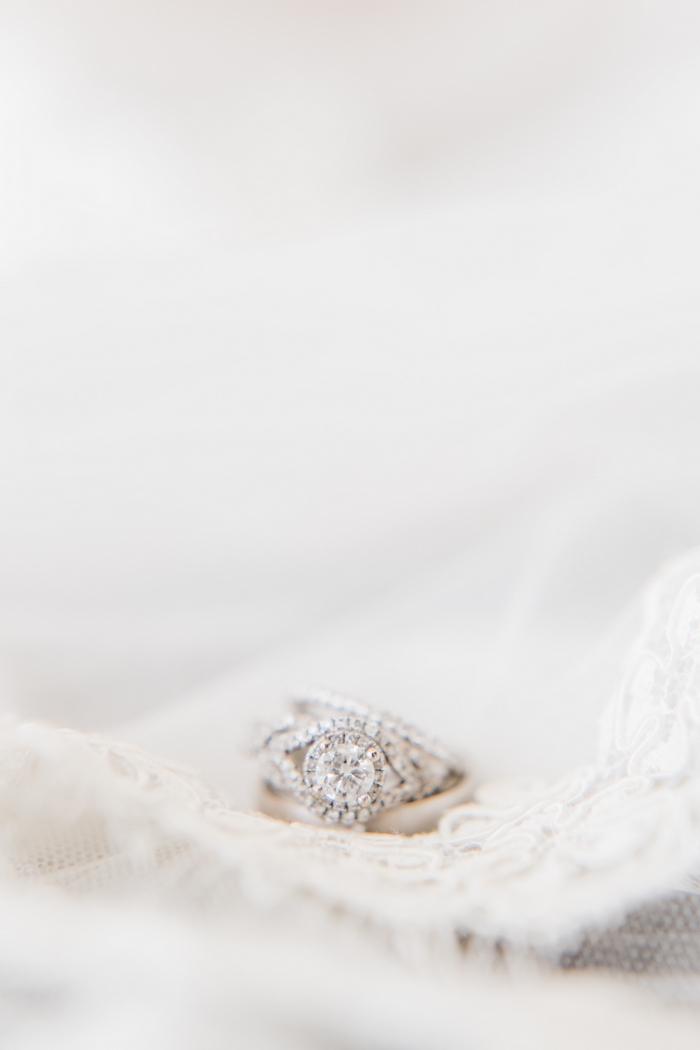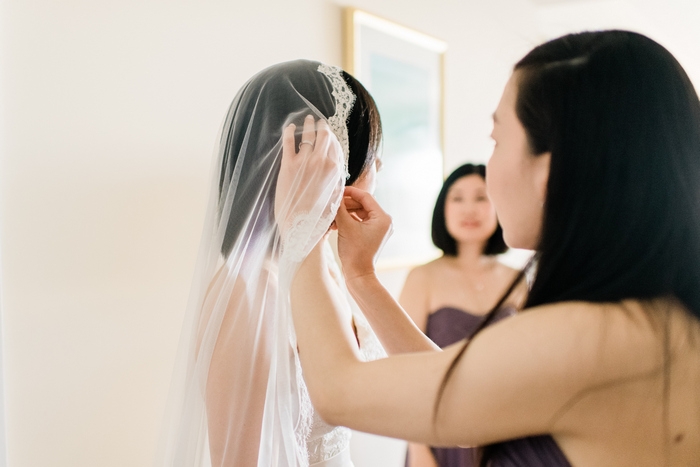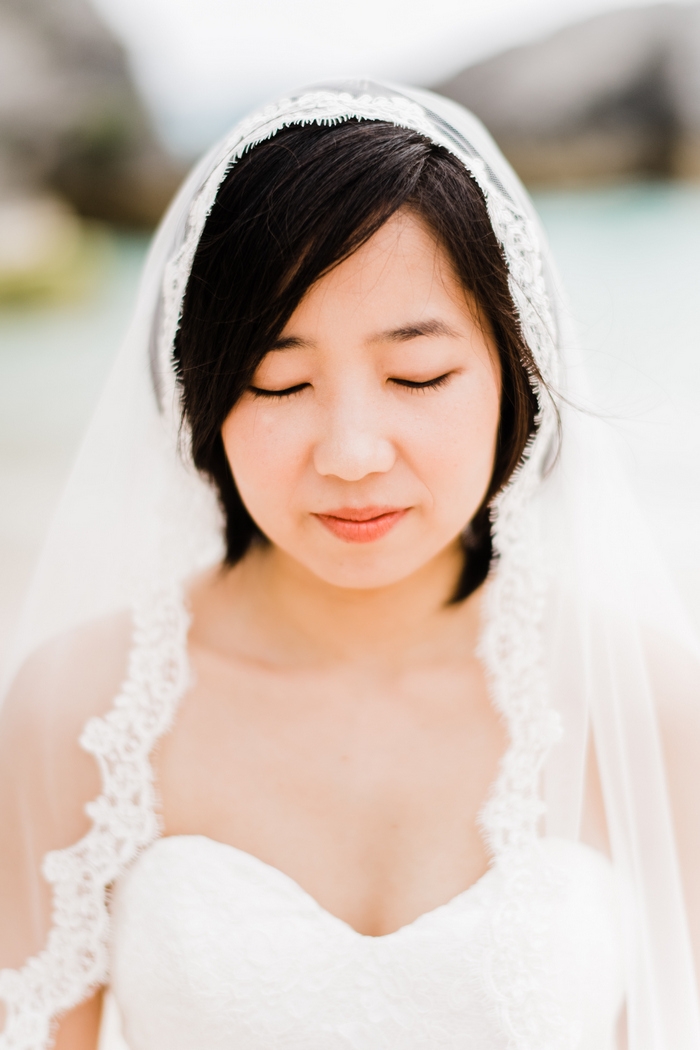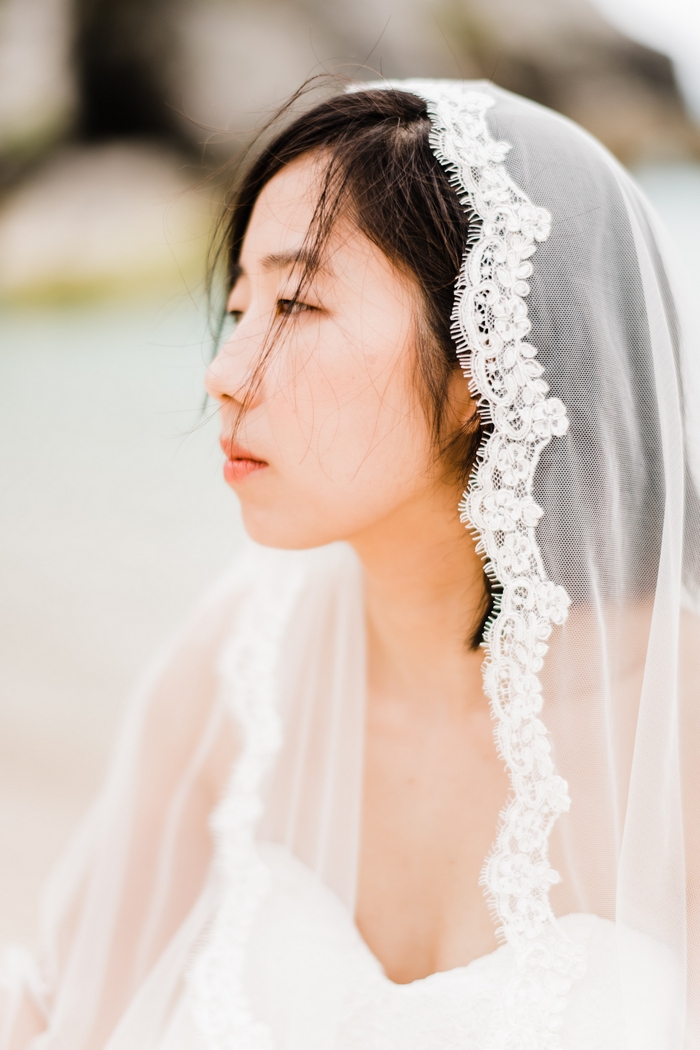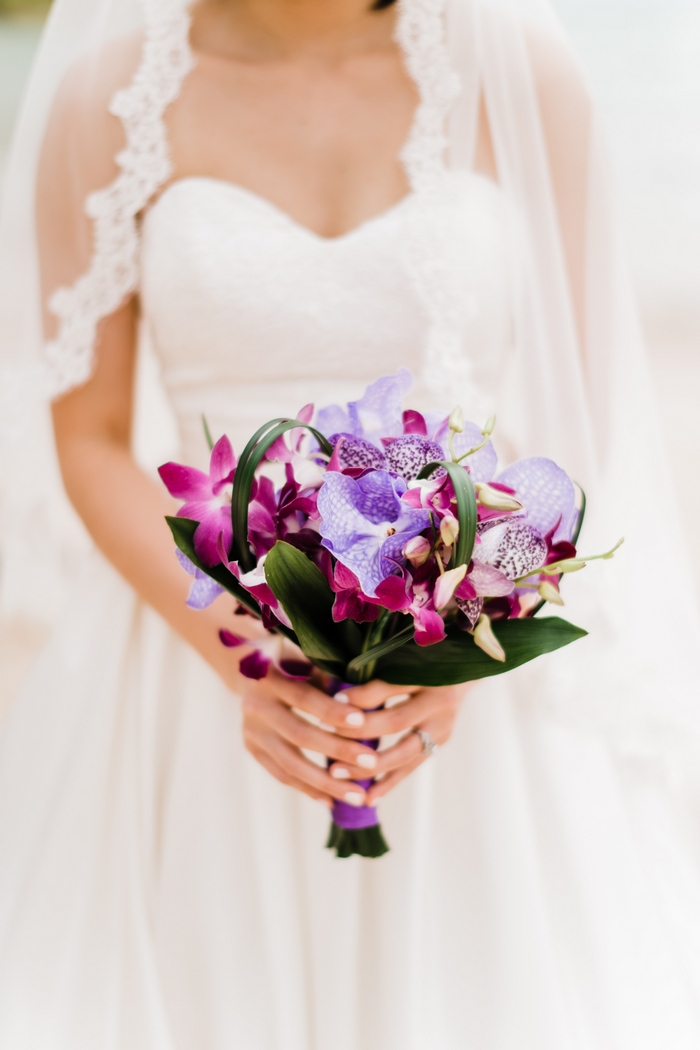 What are some the challenges that you faced planning an intimate wedding?
More than the challenges of an intimate wedding, one of the concerns we had was that we hadn't visited our venue prior to arriving in Bermuda. We had done a lot of research on potential venues on the island by looking at photos online. As soon as we saw images of Jobson's Cove and Stonehole Bay, though, we knew we wanted to have our wedding there. We actually didn't see Stonehole Bay until the day before the wedding (which turned out to be gorgeous), but we knew that we couldn't go wrong with any of the beaches on the beautiful island of Bermuda!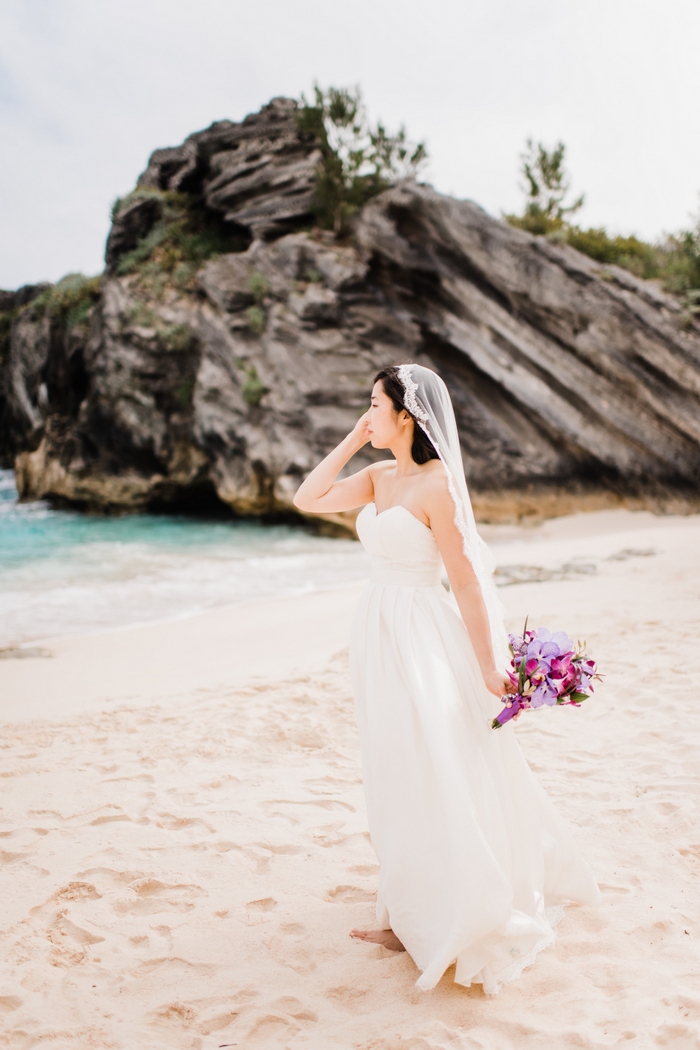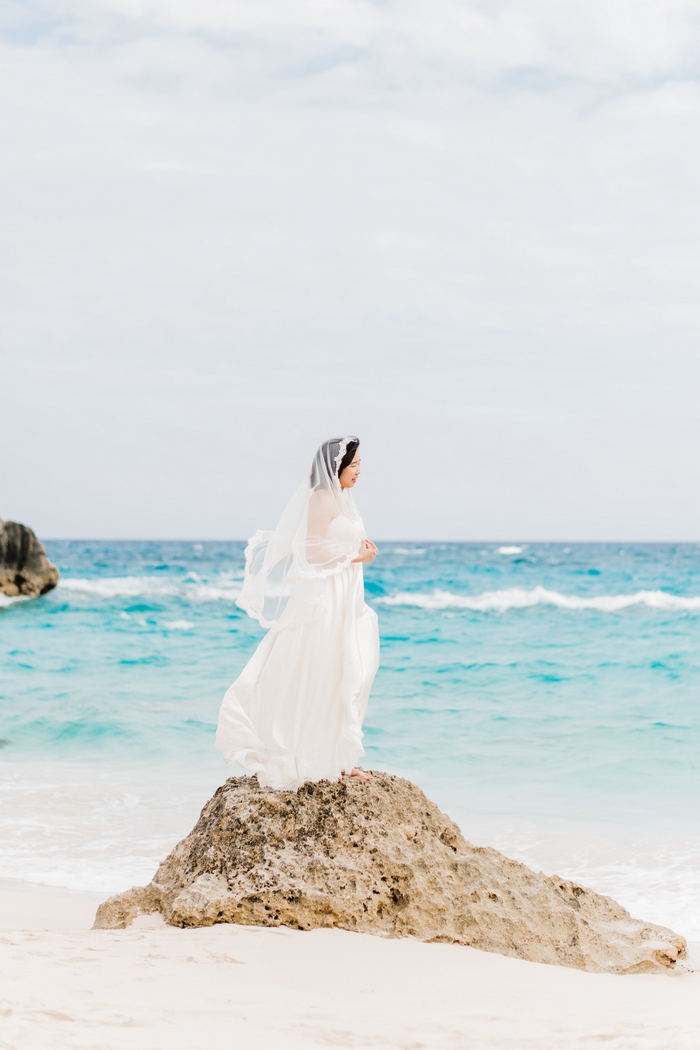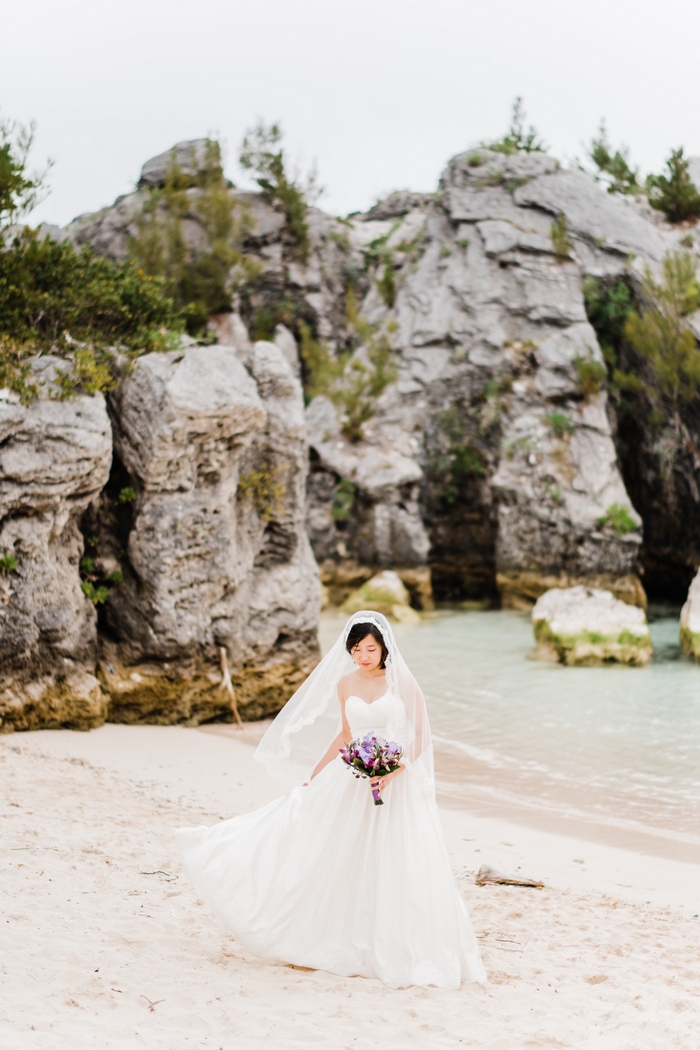 Was it difficult to pare down the guest list?
We were sad that some of our guests couldn't make it to our wedding, but we had a small guest list to start with, so it was easy to tailor our wedding details to accommodate the final number of people who came to our wedding.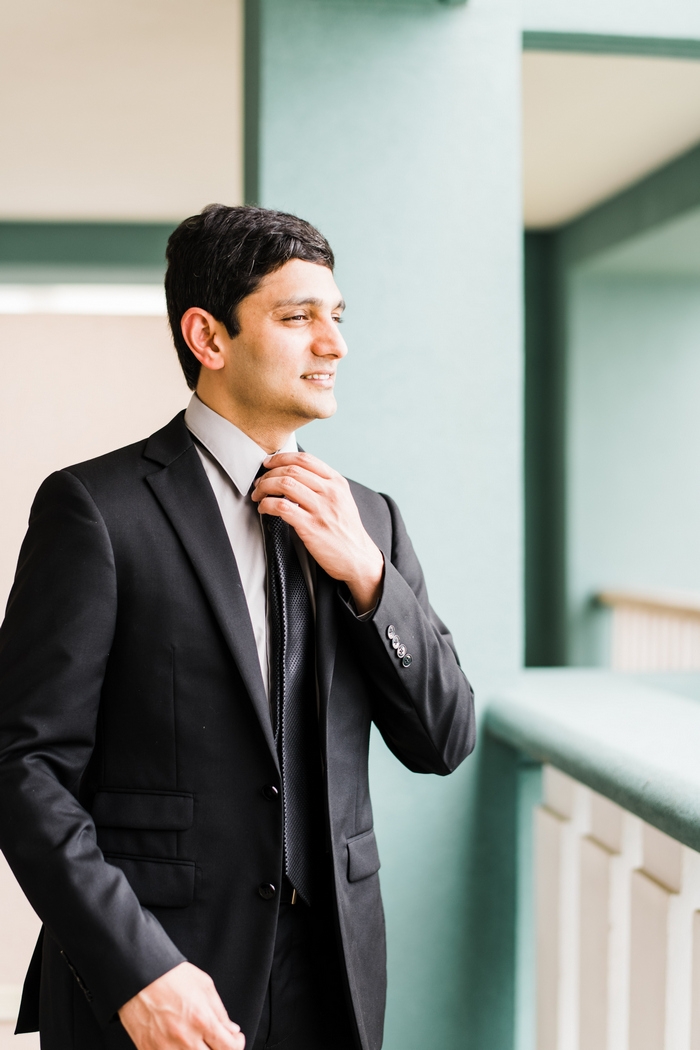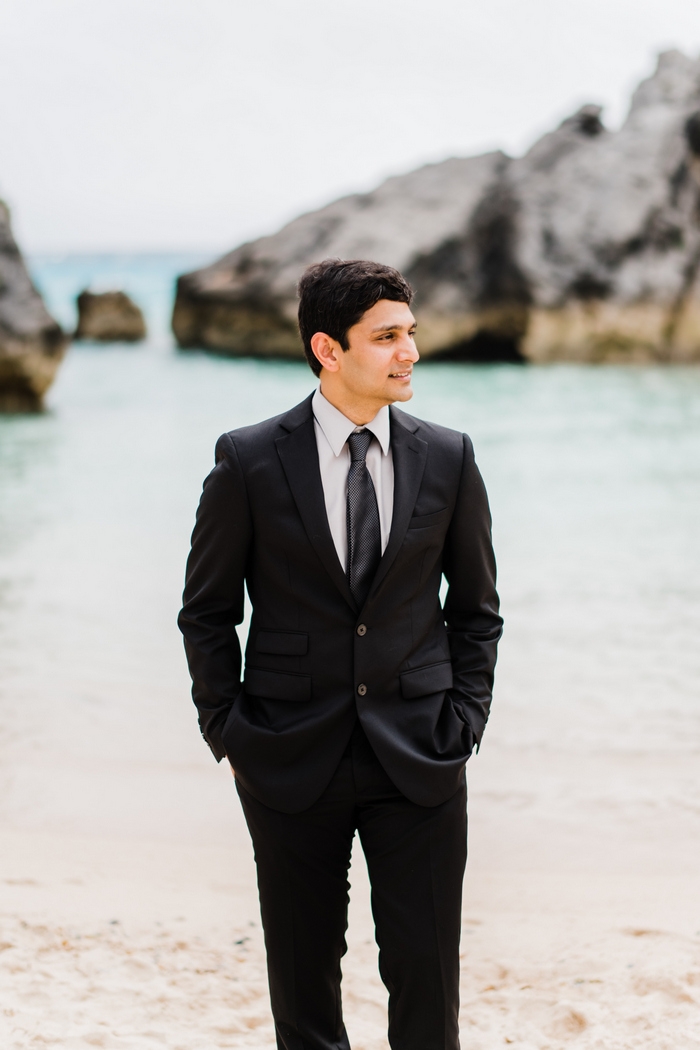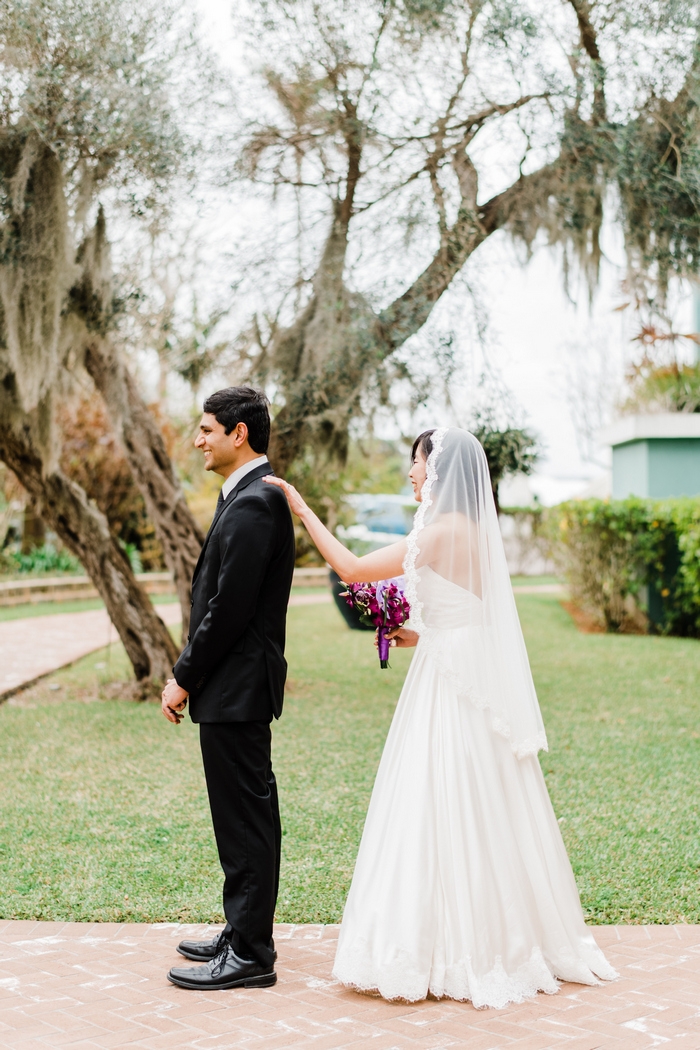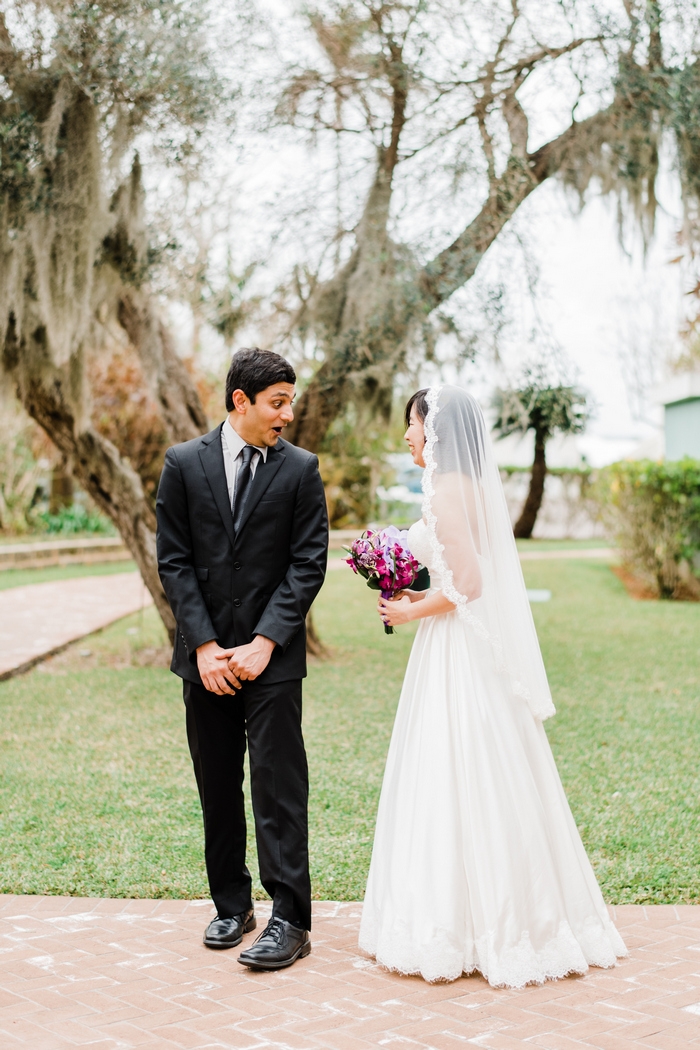 Did you have any 'issues' with the small guest list from friends and family? If so, how did you address them?
Not really! Like mentioned above, having a small guest list made everything easier to plan and coordinate.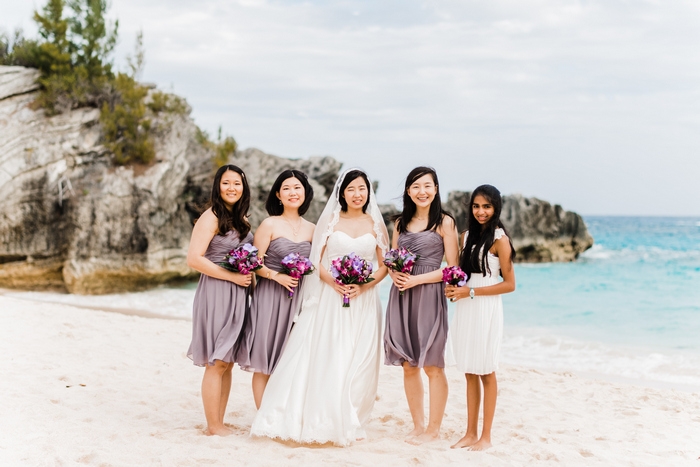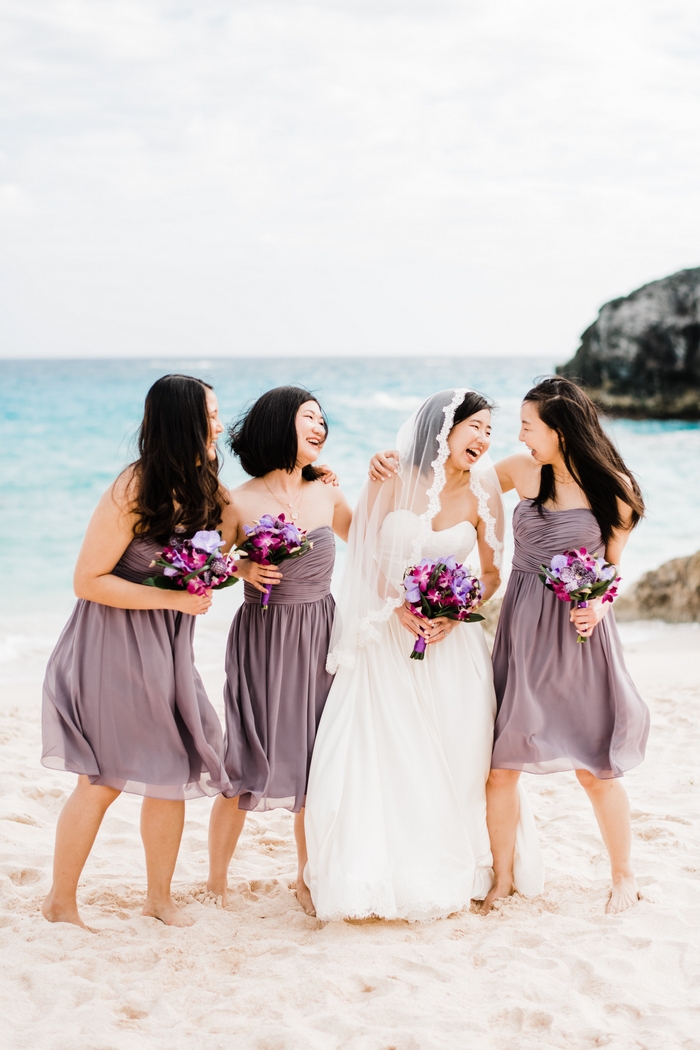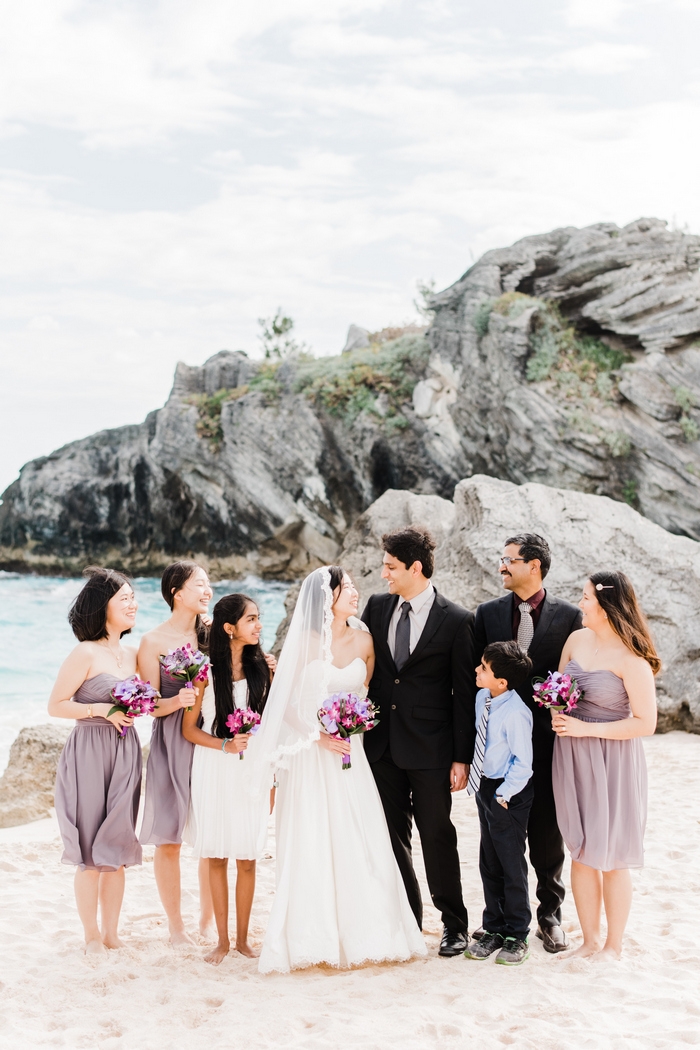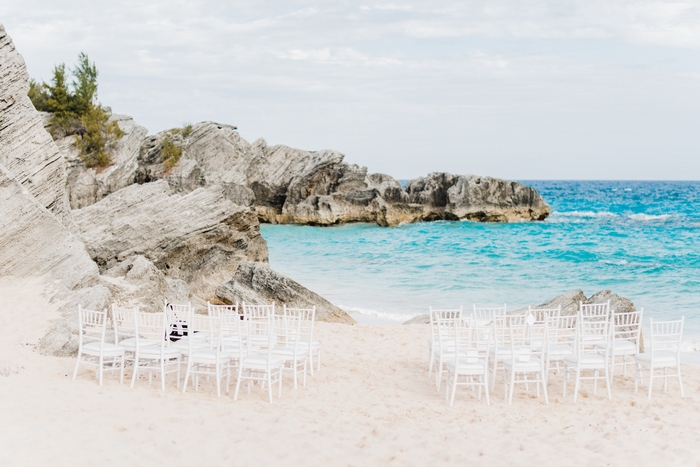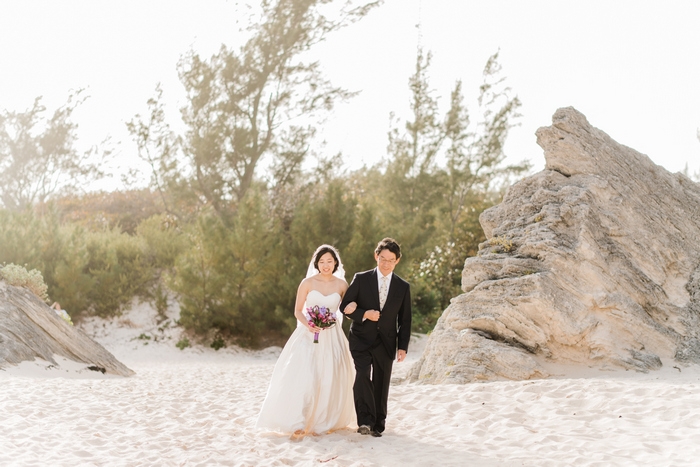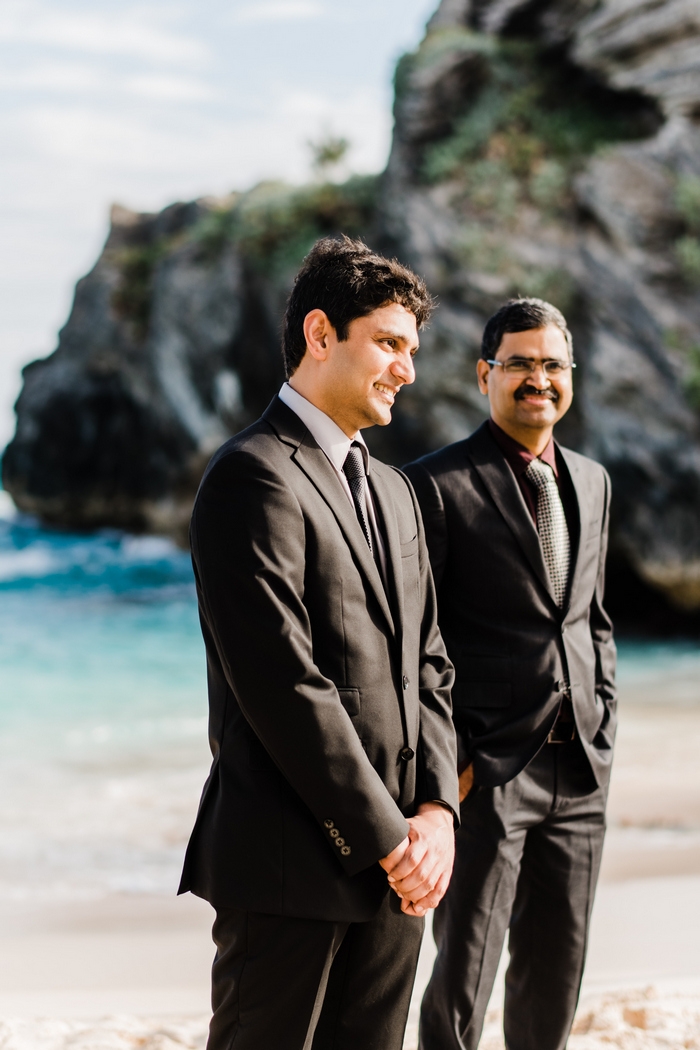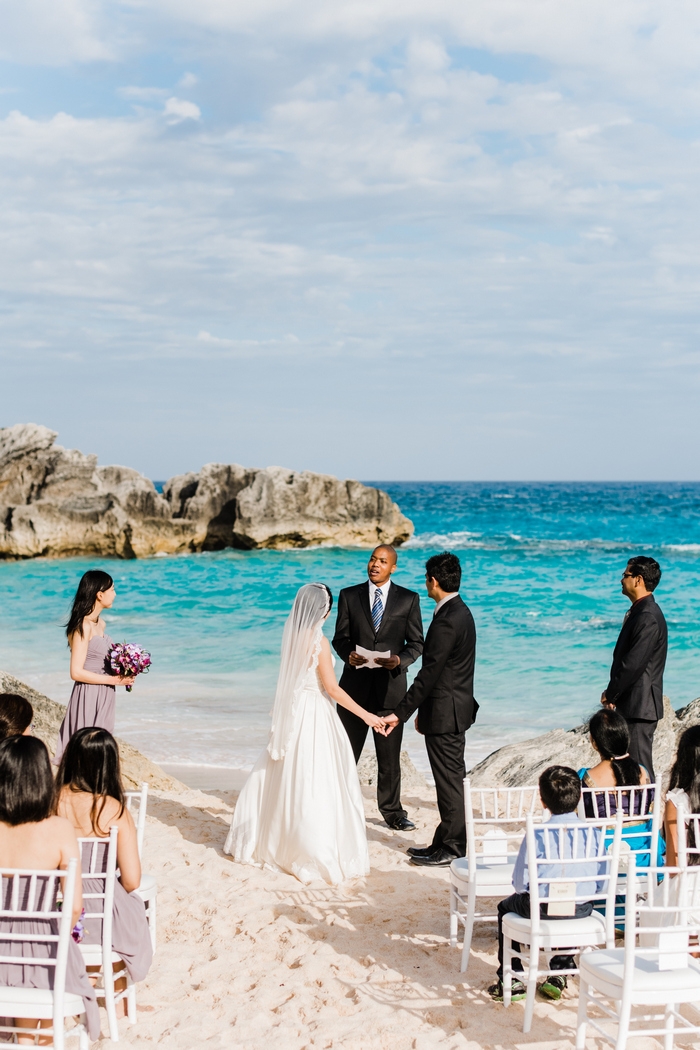 What were the highlights of the ceremony?
Getting married in front of our closest family and friends while facing the crystal clear blue waters of Bermuda. Who can beat that?! April was also a perfect time for us to visit Bermuda to get married, since the waters are still cool, there aren't as many tourists visiting the island and we essentially had the entire beach to ourselves during the ceremony.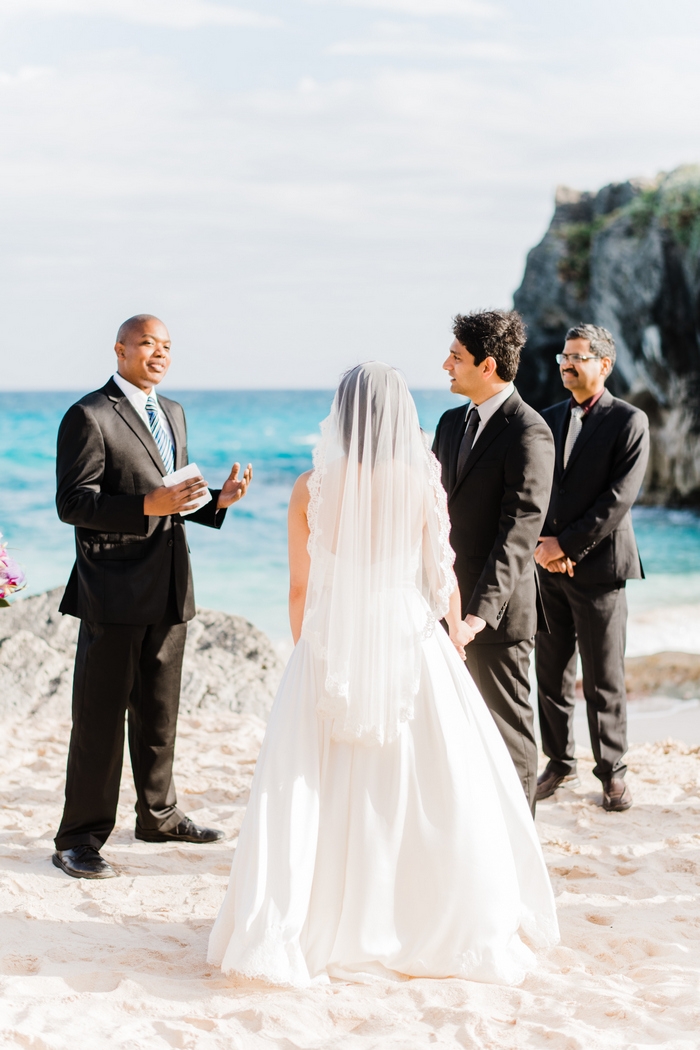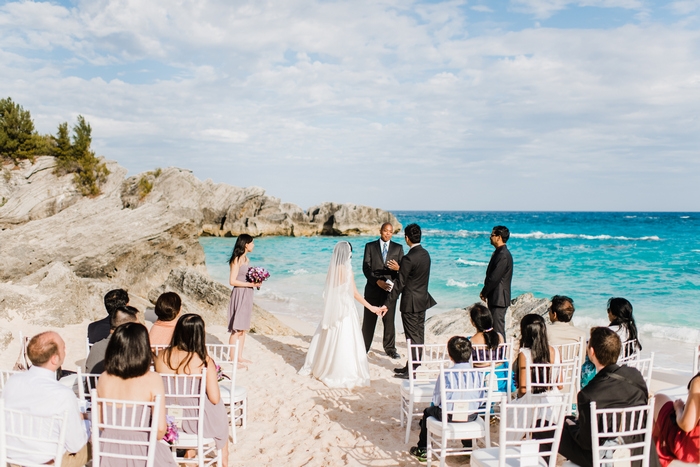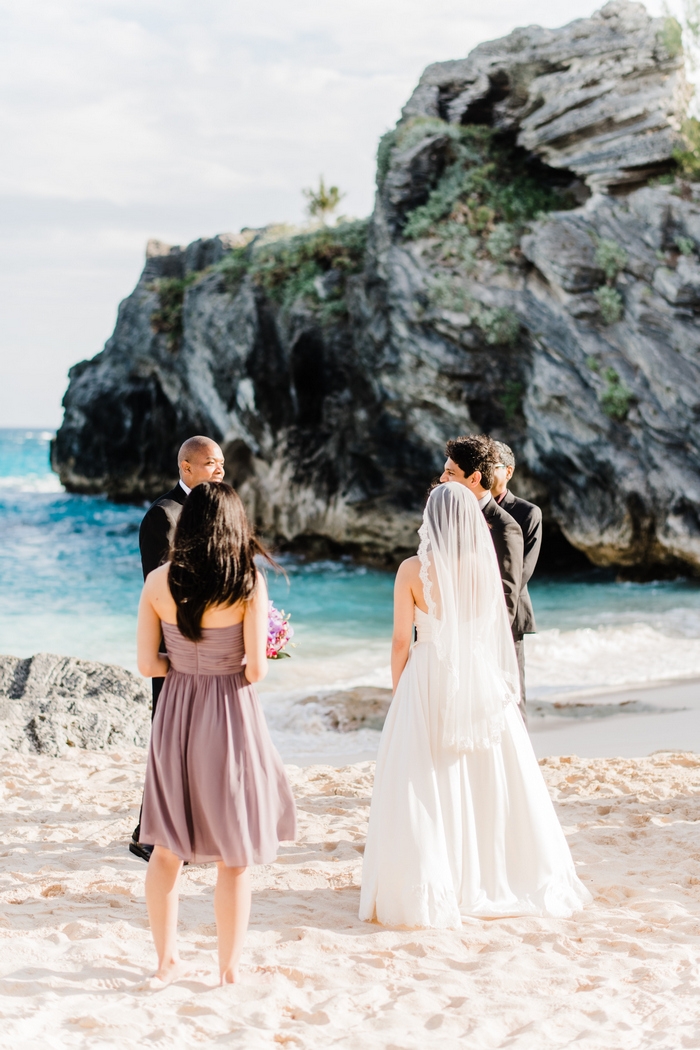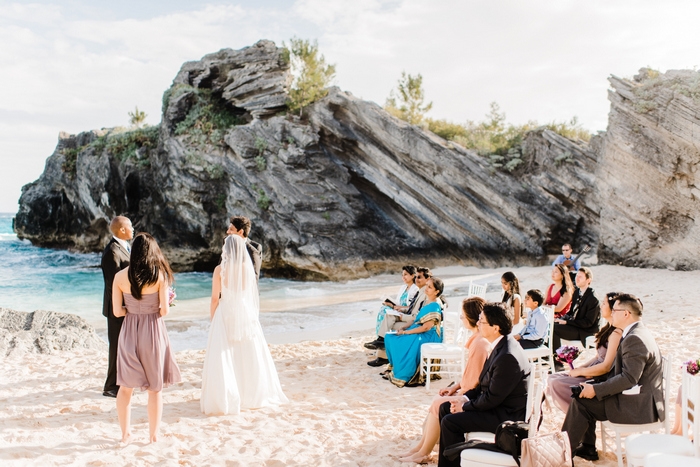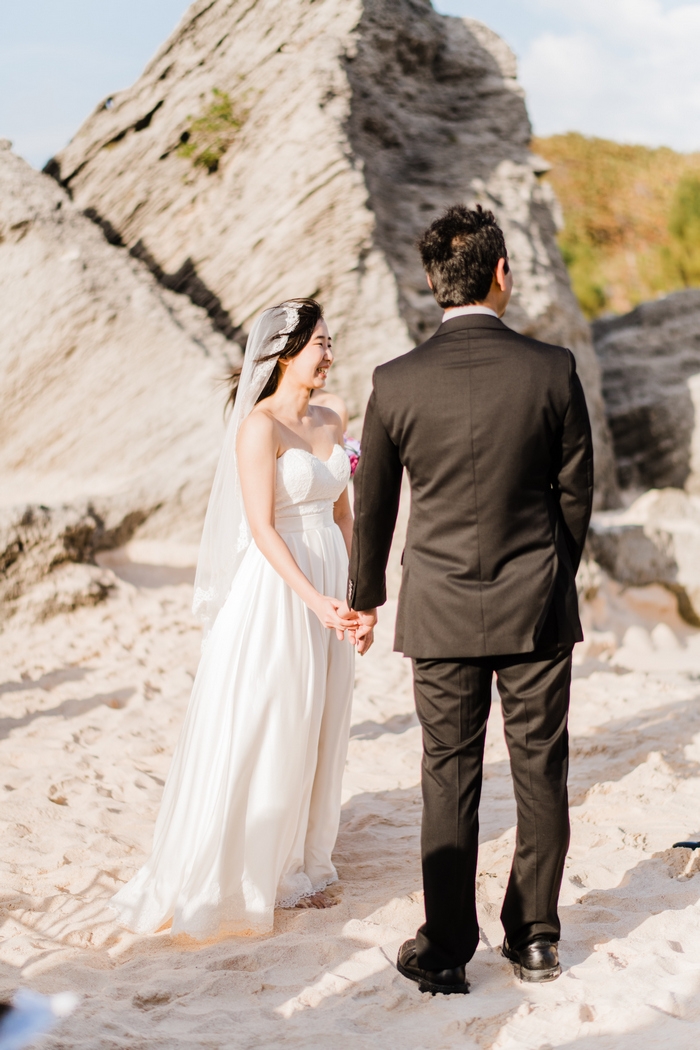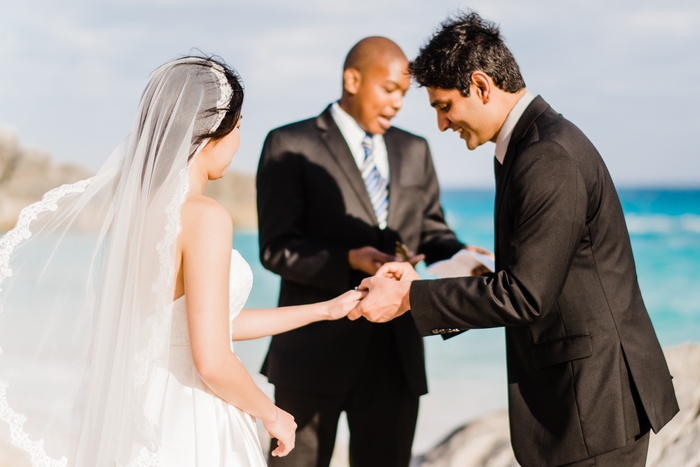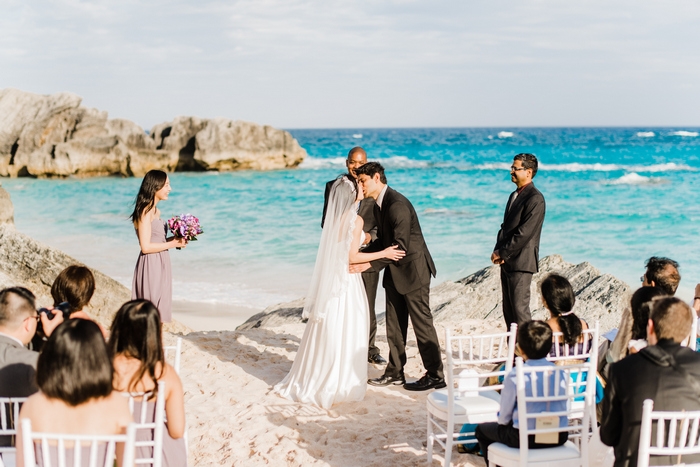 What were the highlights of the reception?
After our wedding on the beach, we all headed back to our hotel for cocktail hour with hors d'oeuvres and drinks while overlooking the Hamilton Harbor during sunset. It was amazing. Dinner was fantastic as well. Vijay and I are both huge fans of puzzles and board games, so while the guests waited for their dinners, we had them play several wedding games. It was entertaining to see how competitive some of our guests were! Also, because we had just 25 guests, we were all able to sit at one long rectangular table, which made talking to one another much easier, and it just felt like one big family.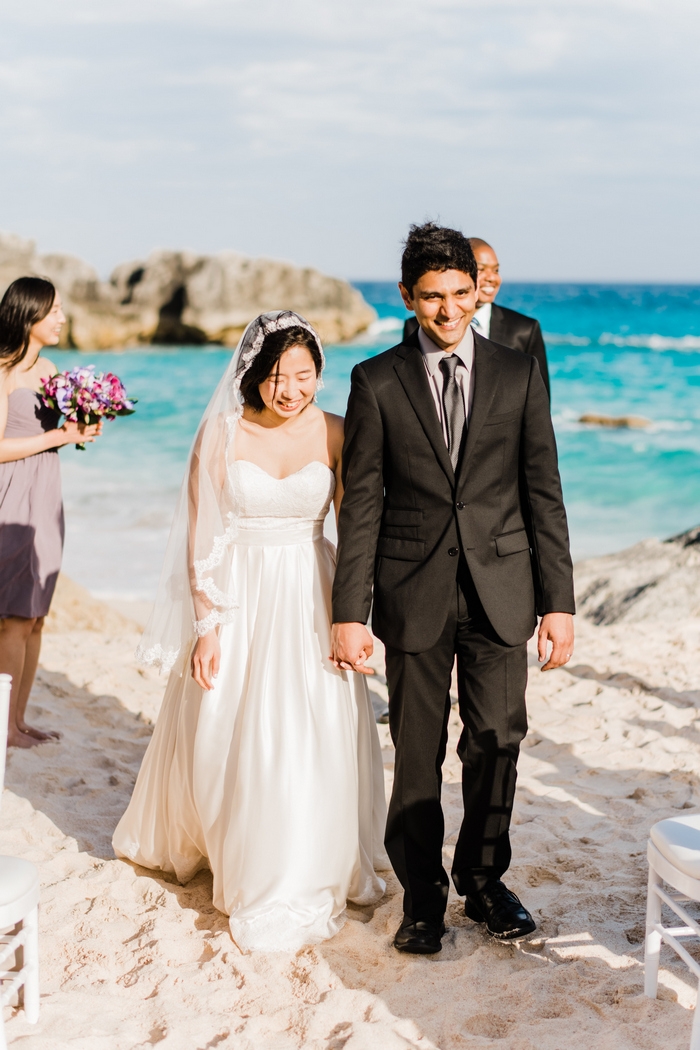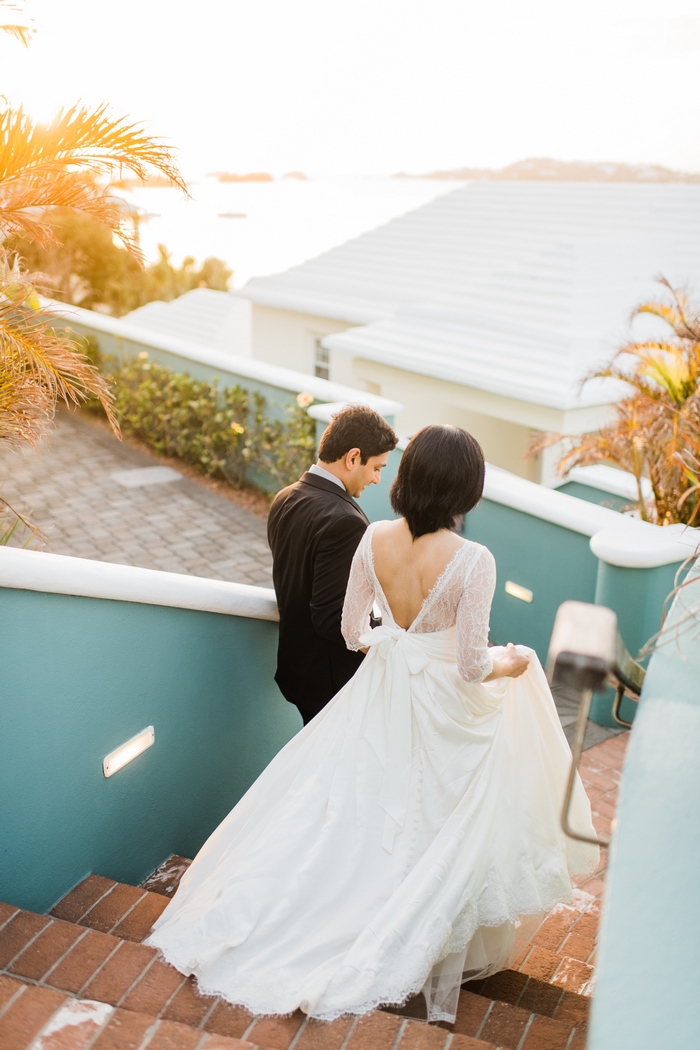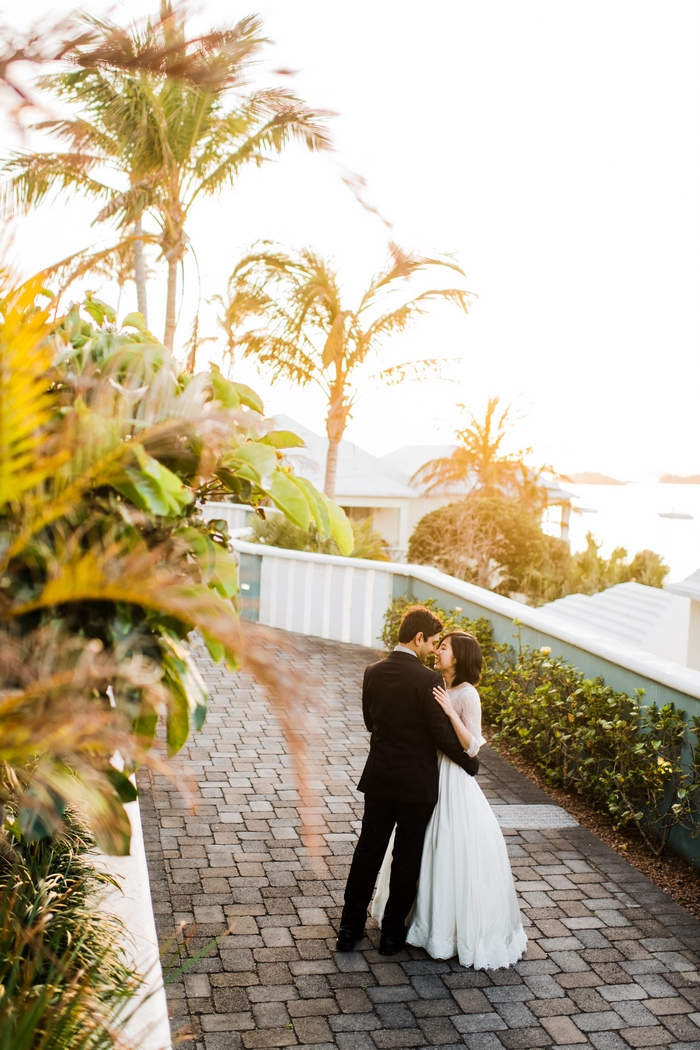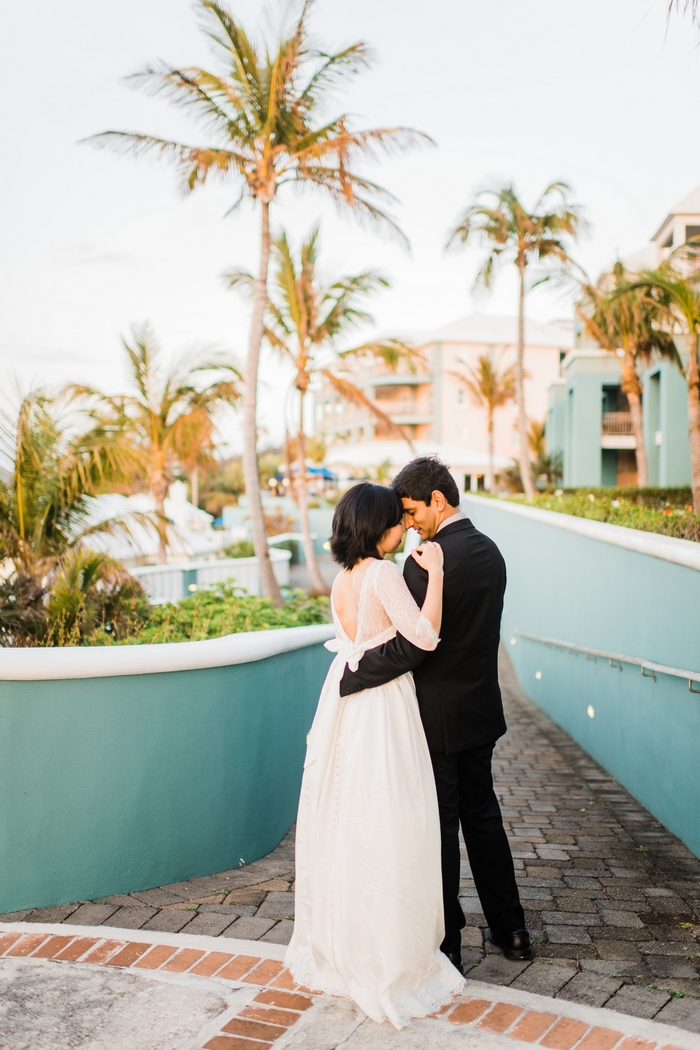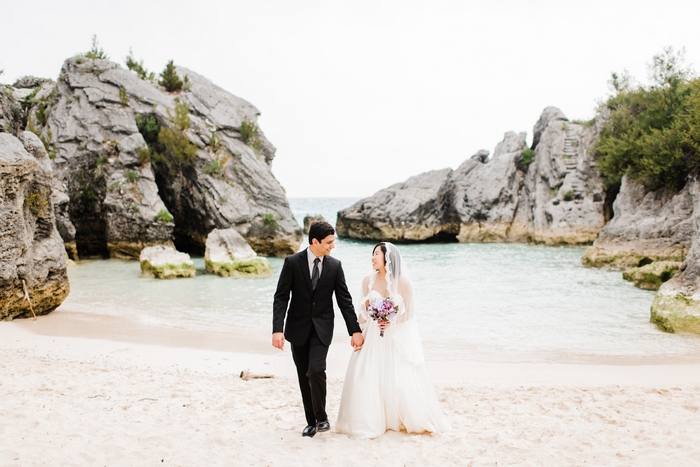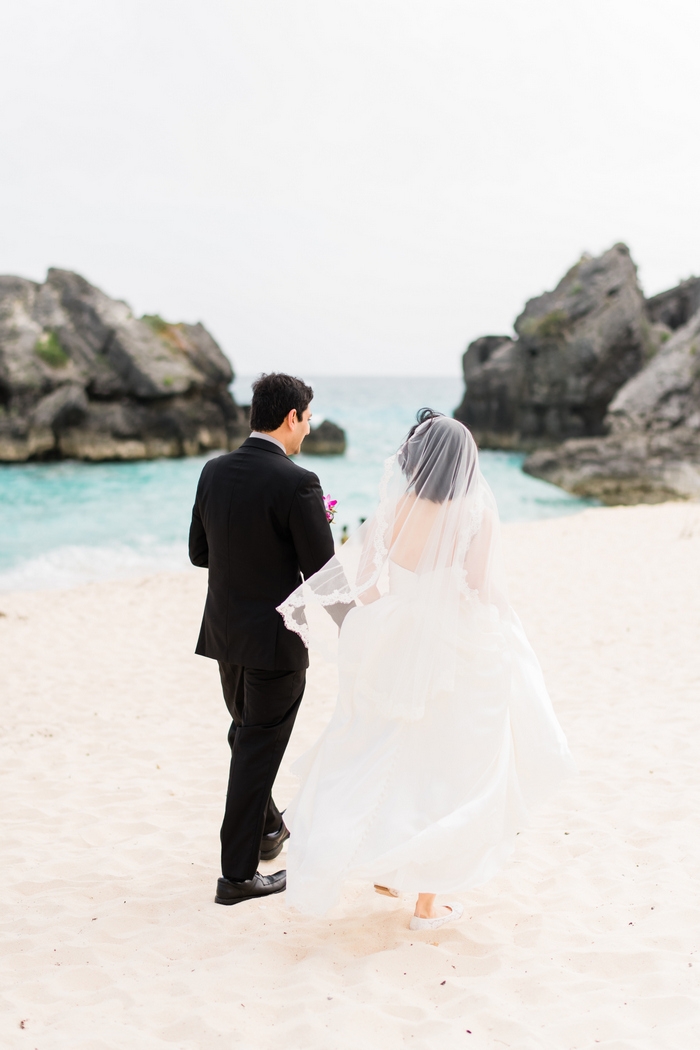 What was the best thing about having an intimate wedding?
The amount of time we got to spend with our loved ones before and after the wedding. We still wish we could have spent even more time with each of our guests, but our time together over dinners and brunches and hanging out at the hotel's infinity pool was gold. Also, our photographer, AJ Dunlap, came with us to Bermuda and was such a delight to work with. She took the time to help us create an itinerary for the wedding, and she was so kind to take lots of pictures of us at different nearby beaches for our engagement and wedding photos.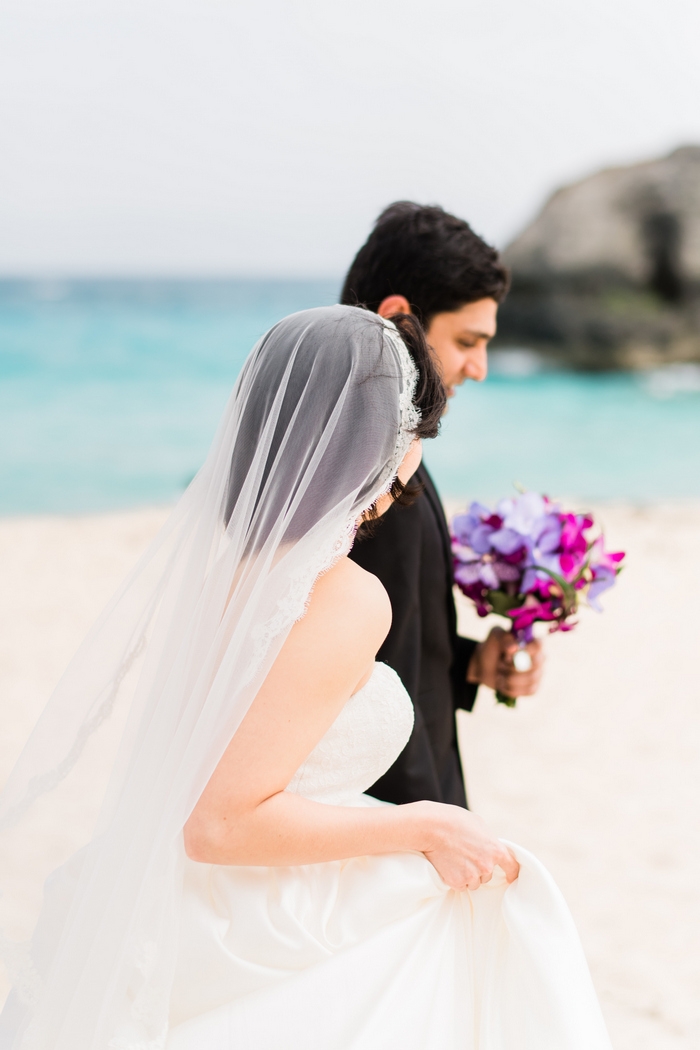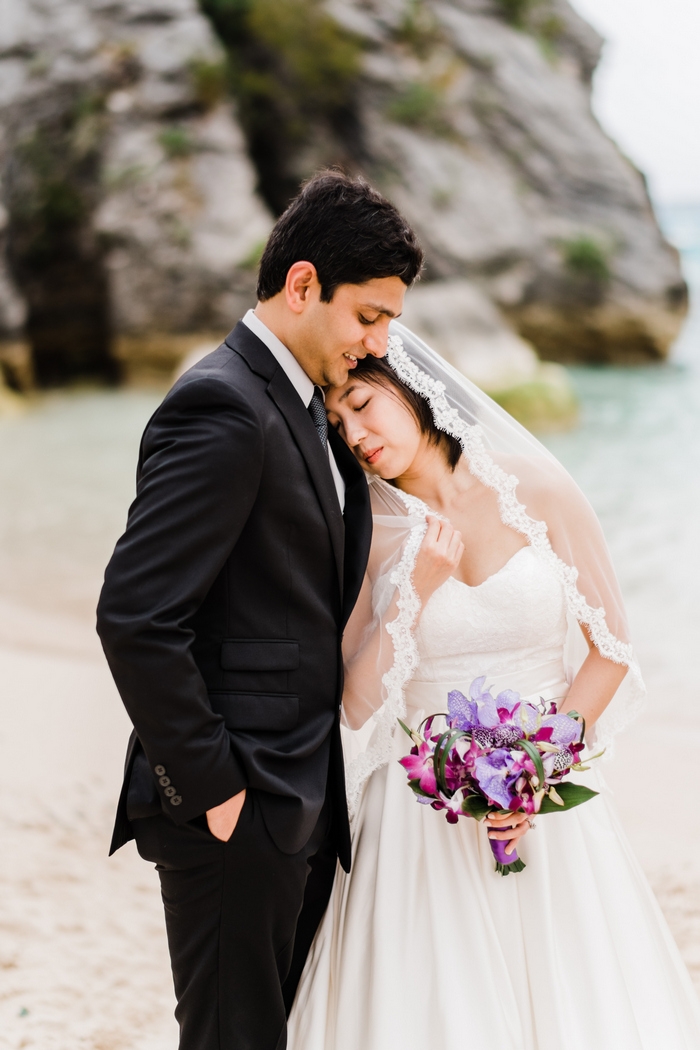 What advice do you have for couples who are considering an intimate wedding?
As difficult as it is to plan both a wedding and vacation, definitely try to create time to hang out with your guests. Our family made a vacation out of our trip to Bermuda, and we were able to go whale watching, visit different beaches, and explore underground caves. I'll never forget how the two people on our trip who were the most excited about whale watching were our dads. We can't wait to visit the island again soon.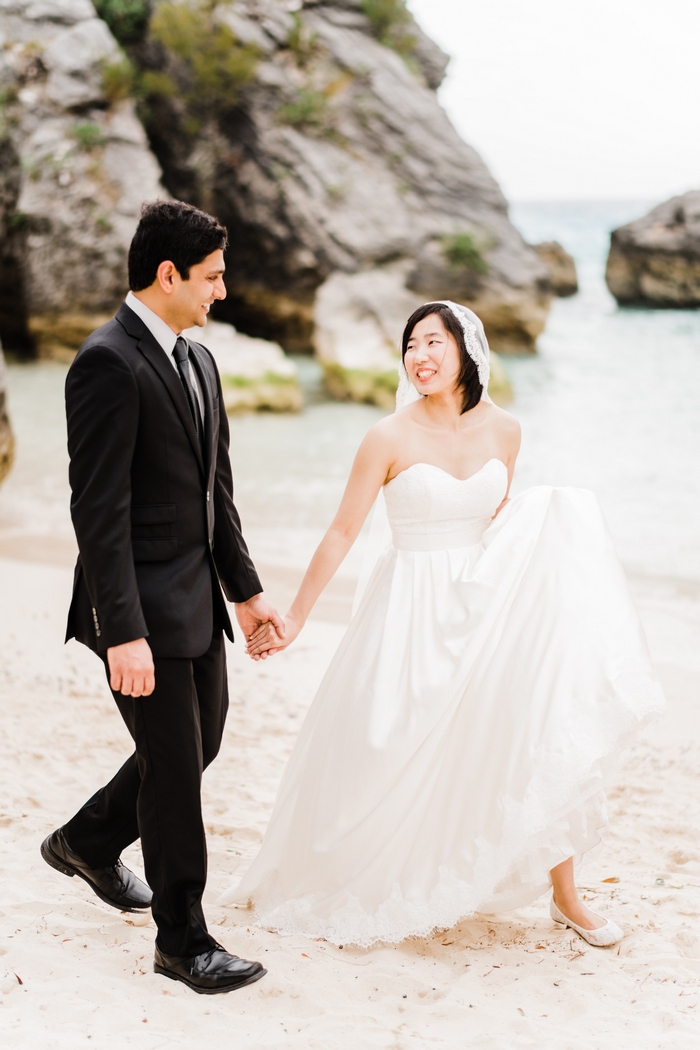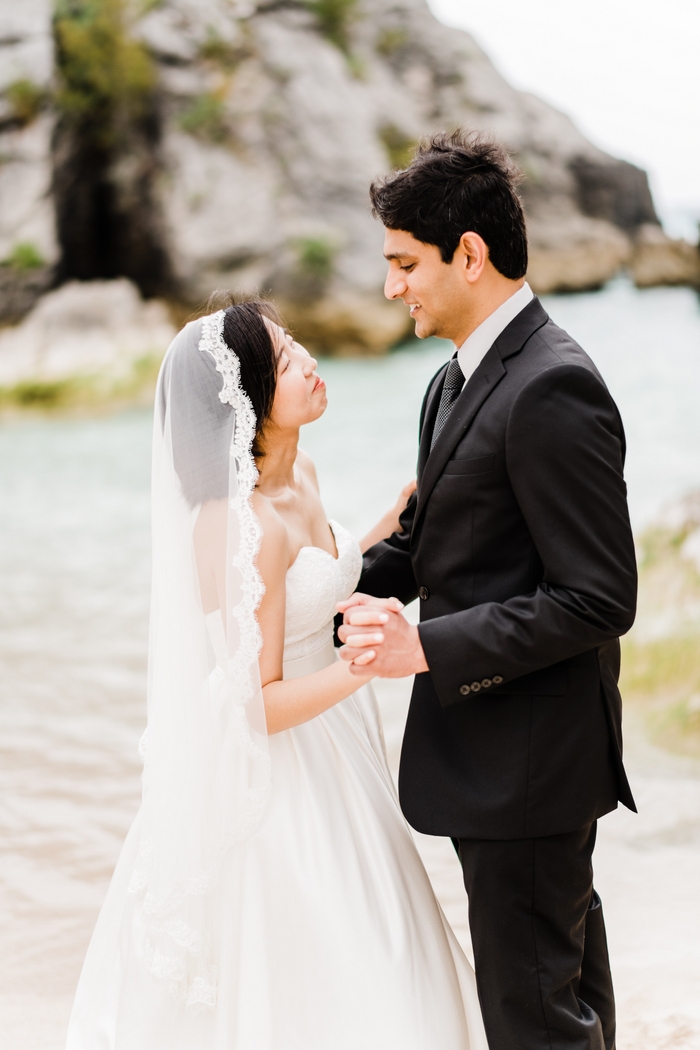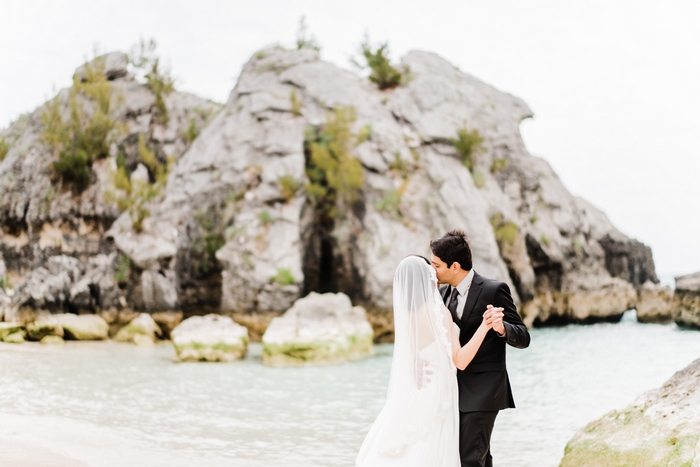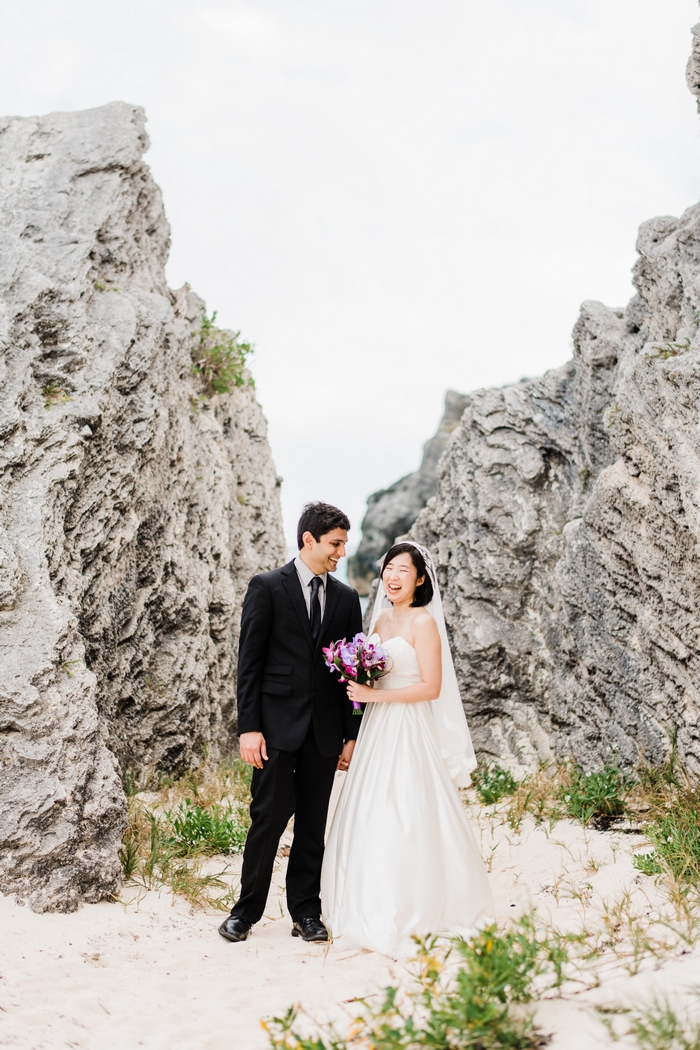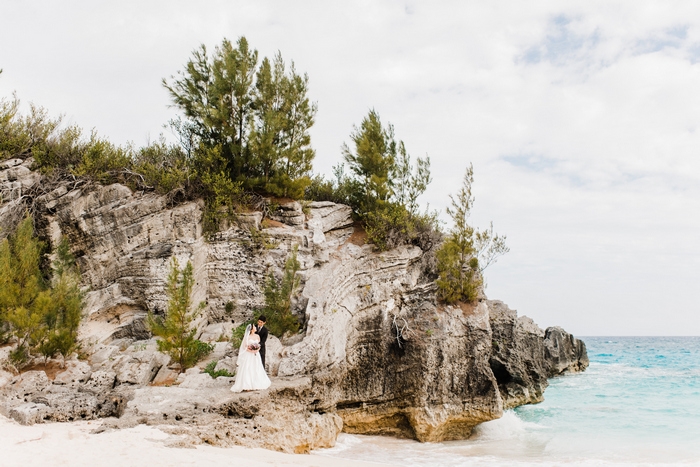 Venue:
Ceremony Venue: Stonehole Bay Beach
Reception Venue: Newstead Belmont Hills Golf Resort and Spa
Photographer: A.J. Dunlap Photography
Coordinator: Bermuda Bride
Florist: Demco
Cake Artist: Cake Boutique Celebrations
Rentals:Demco
Bridal Gown Designer: Olia Zavozina
Bridal Shoes: BHLDN
Bridesmaids Gown Designer: Donna Morgan
Wedding Stationery Designer: Minted
Musicians: Stephen Crawford, guitarist
Transportation: Island Express Bermuda