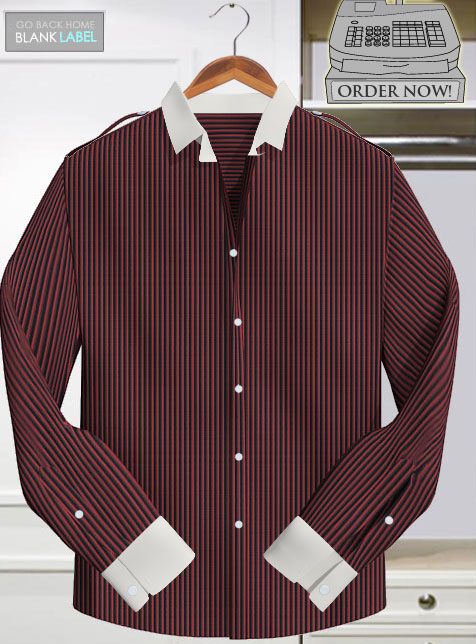 Close your eyes. Now picture your fiance's handsome face on your wedding day. Is he wearing a smile from ear to ear? Of course he is – because he's marrying you. But I've got one more reason for him to smile big.
It's that ultra dapper Blank Label dress shirt he's wearing.  He's never looked so good. To think, he designed the darn thing himself. And thanks to you, he got the shirt for free. That's because you entered the IW Blank Label Giveaway!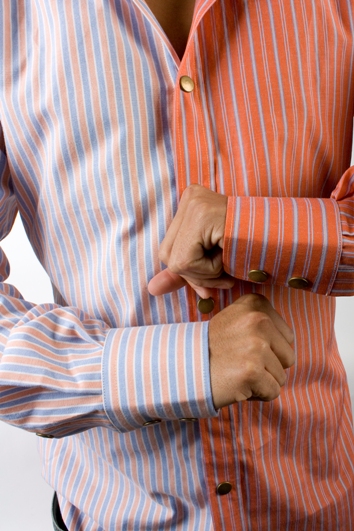 What is the IW Blank Label Giveway you ask?
First, I must tell you a bit about the company, Blank Label. The site lets you literally design your own custom men's dress shirts with a few clicks of the mouse. Choose the fabric and all the fixens'. You can even have the shirt monogramed. And the cool thing is that you can fully customize the colours to suit your wedding color scheme.
One lucky IW reader will win a Blank Label shirt* (valued at up to $150) simply by heading on over to Blank Label and using the dress shirt app to design a sizzlin' hot shirt for her man.
Once you're done designing the shirt, which should only take a few minutes,  simply cut and paste the link to the design into the comments below. And as one final step become a big ol' Fan of IW on Facebook (that is, if you're not already a fan!)
*winner required to pay shipping cost, which is $6 U.S in the U.S and $12 for international shipping.
You have until 11 a.m. March 6, 2010  to enter. This contest is open to residents worldwide. Winners will be selected by random number generator.