Brenda, who is a flight attendant that has traveled all over the world, chose Ho-opi Falls, Hawaii, as her favorite spot to elope with the love of her life (she met him on Bumble!), Kavian.
According to the couple's photographer, Ela from Studio Finch, Brenda and Kavia's elopement was incredible!
"Brenda is a lover of nature and likes to keep things simple. They chose to elope together with their officiant, who is a friend of Brenda's from their flight attendant days together.
… Brenda scoped out locations a month before their wedding, and she fell in love with Ho'opi falls. It is an easy two mile hike from the road to their ceremony spot- and the whole place is picturesque lush jungle," Ela explains.
After the heartfelt ceremony, the couple had portraits taken at St. Regis Princeville Resort beach, followed by an intimate dinner at their hotel.
Kudos to Studio Finch for documenting this gorgeous elopement so beautifully!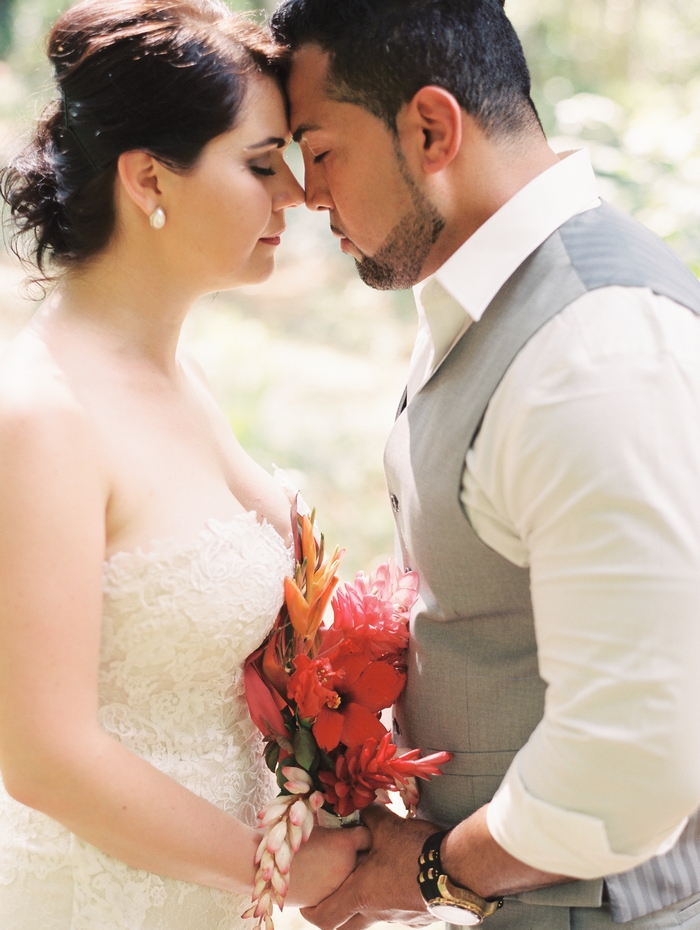 Brenda, 31 & Kavian, 36
Location: Long Beach, CA
Wedding Date: February 26, 2017
Number of Guests: 0
Wedding Cost: $2,300
Wedding Ceremony Location: Ho'opi'i Falls Kauai, HI
Wedding Reception Location: The Eve 20 Monroe Ave NW, Grand Rapids, MI 49503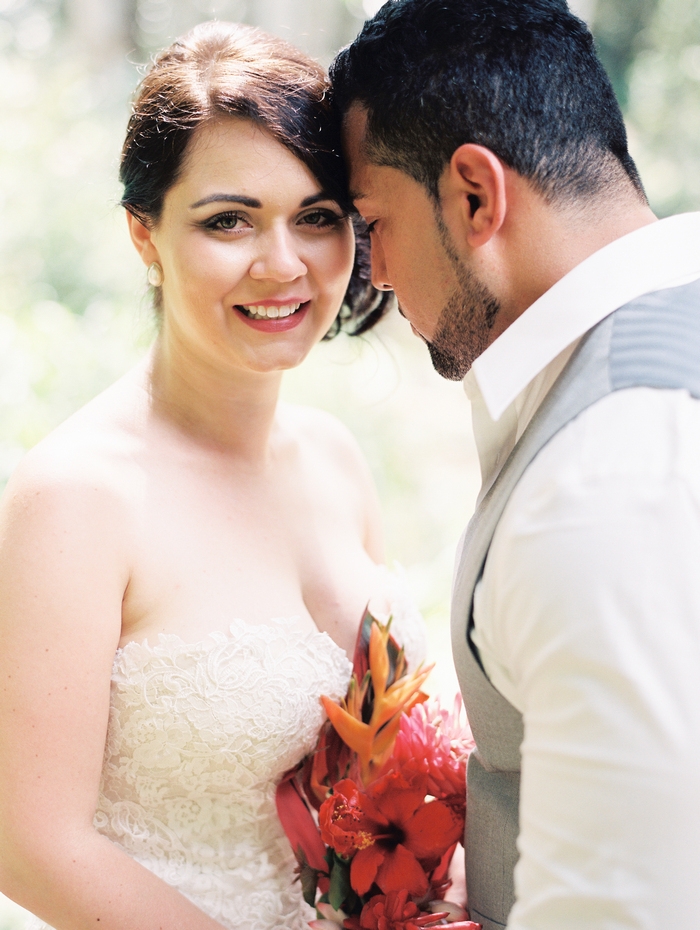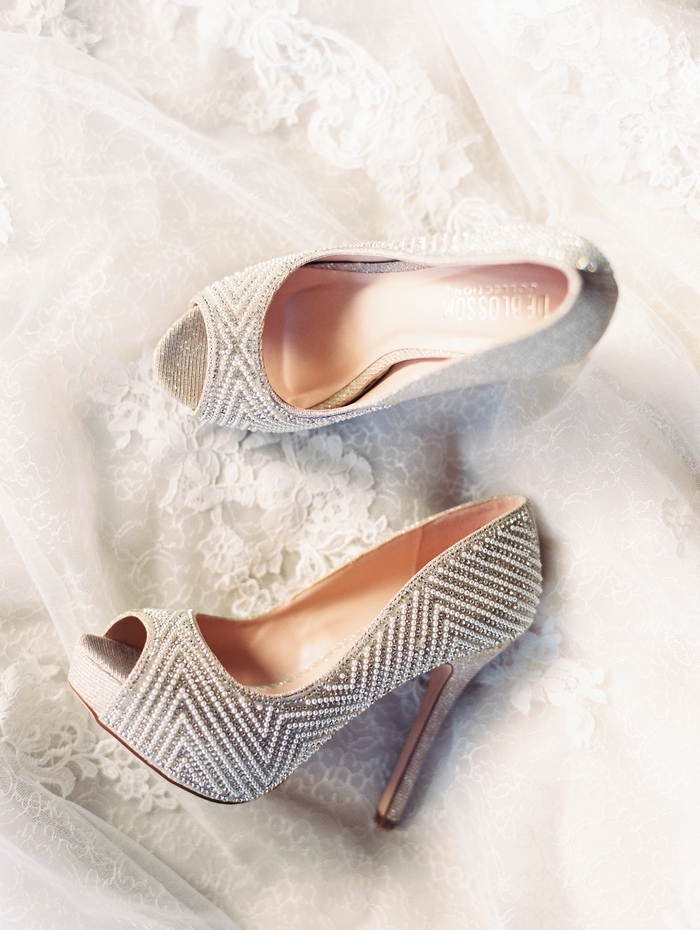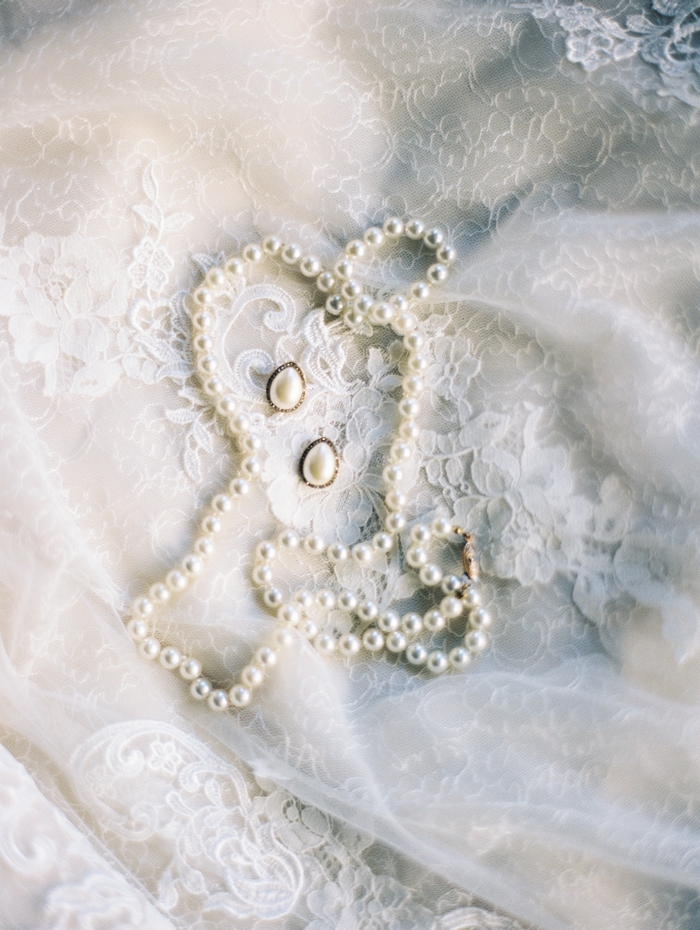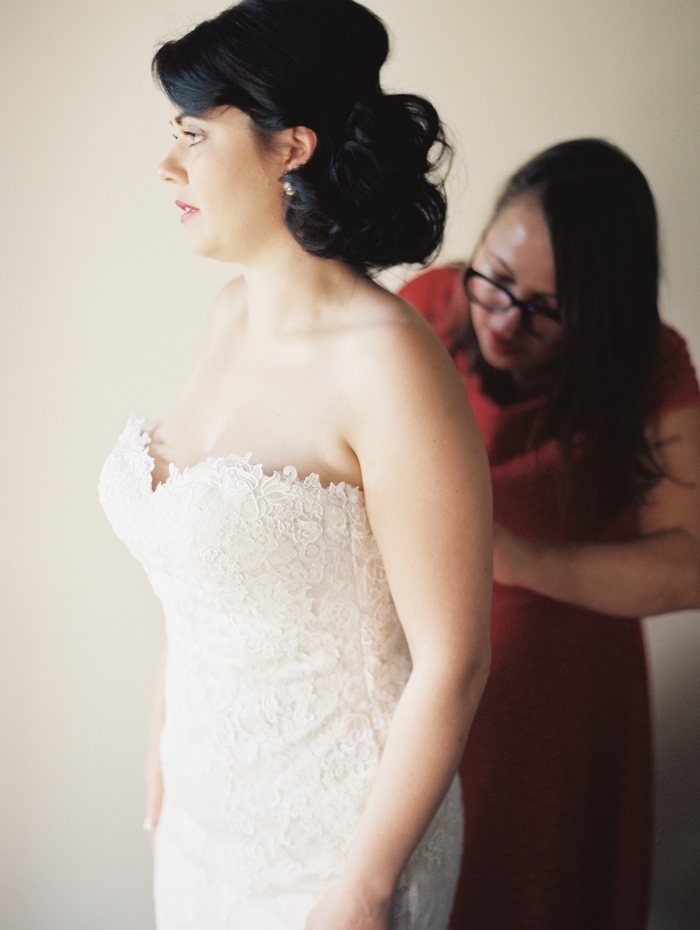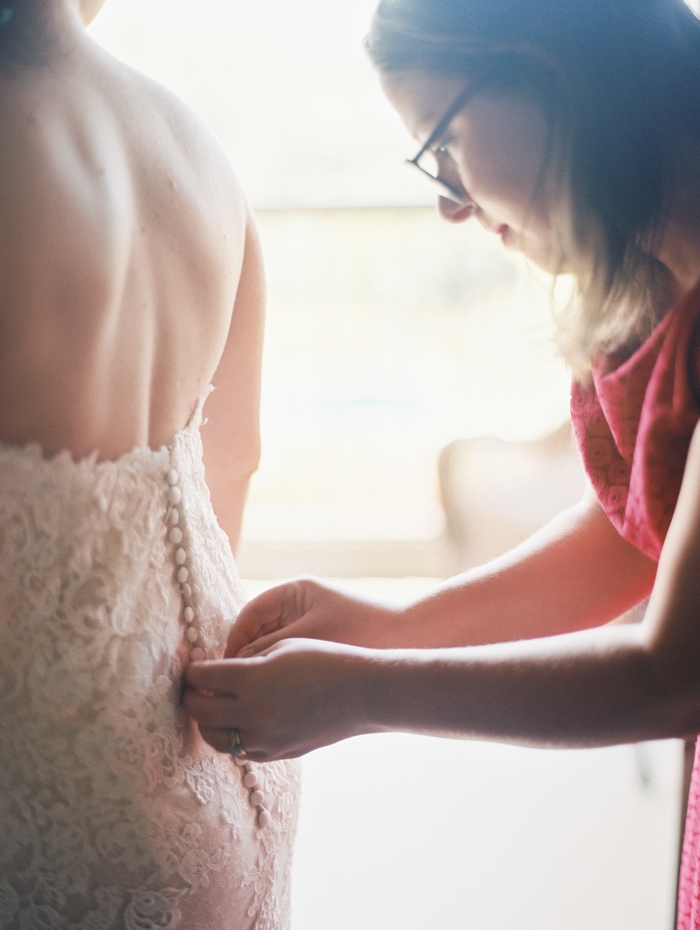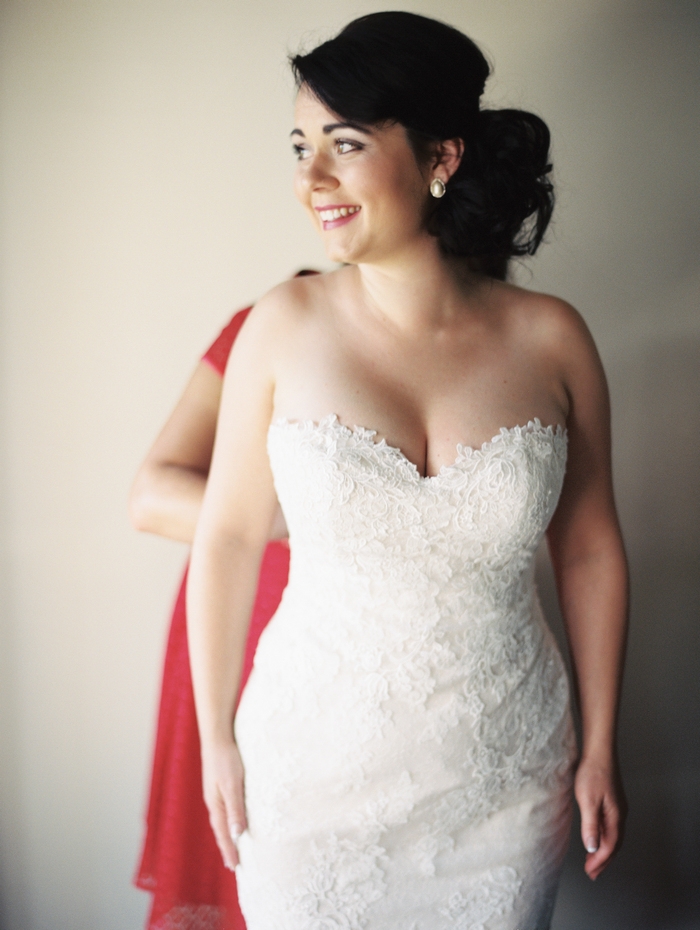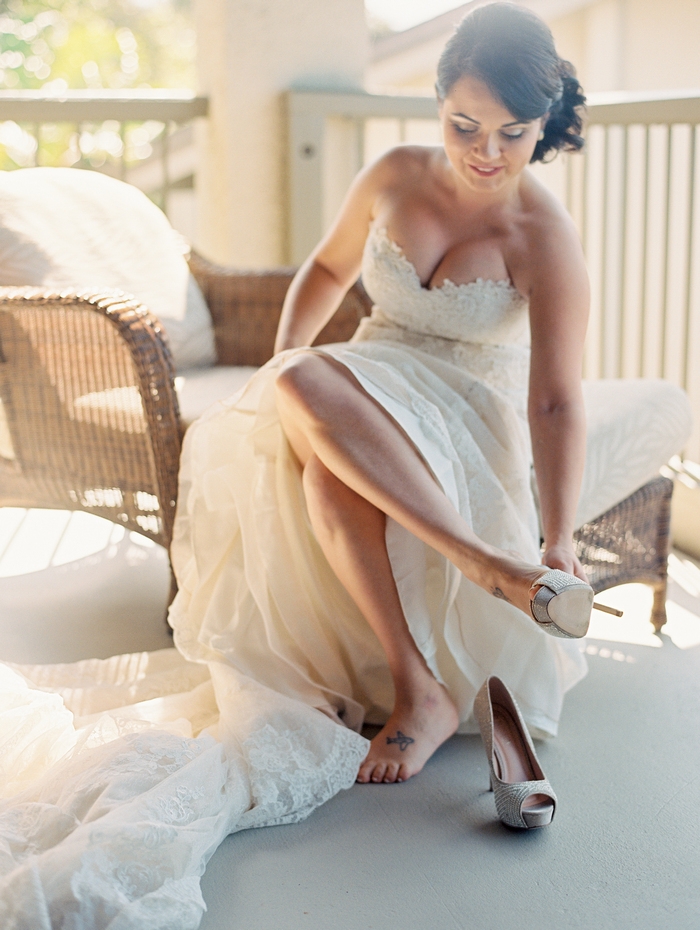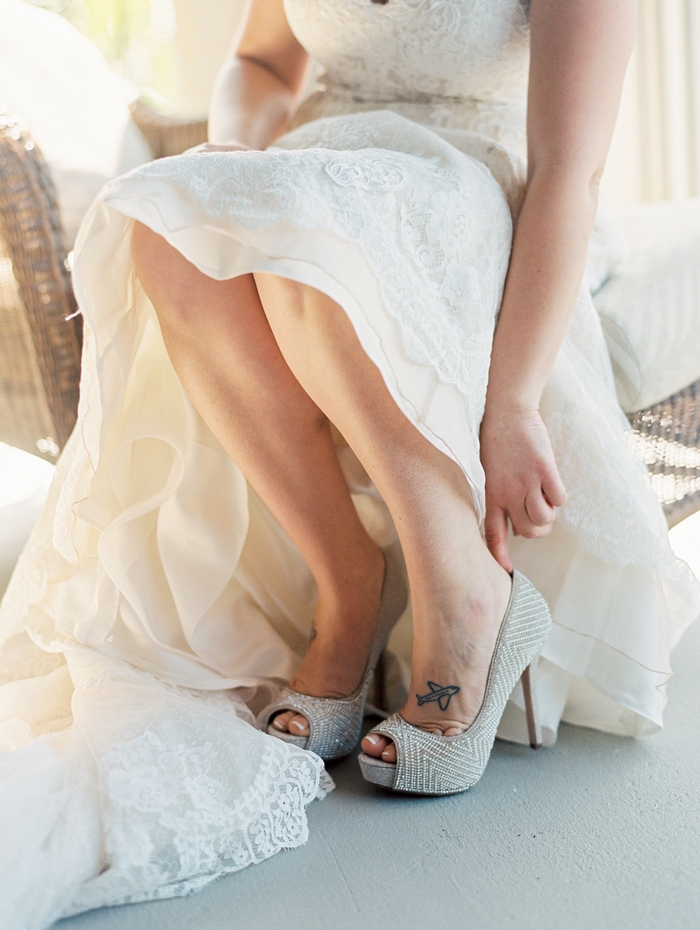 Why did you have an intimate wedding?
We liked the idea of it just being us!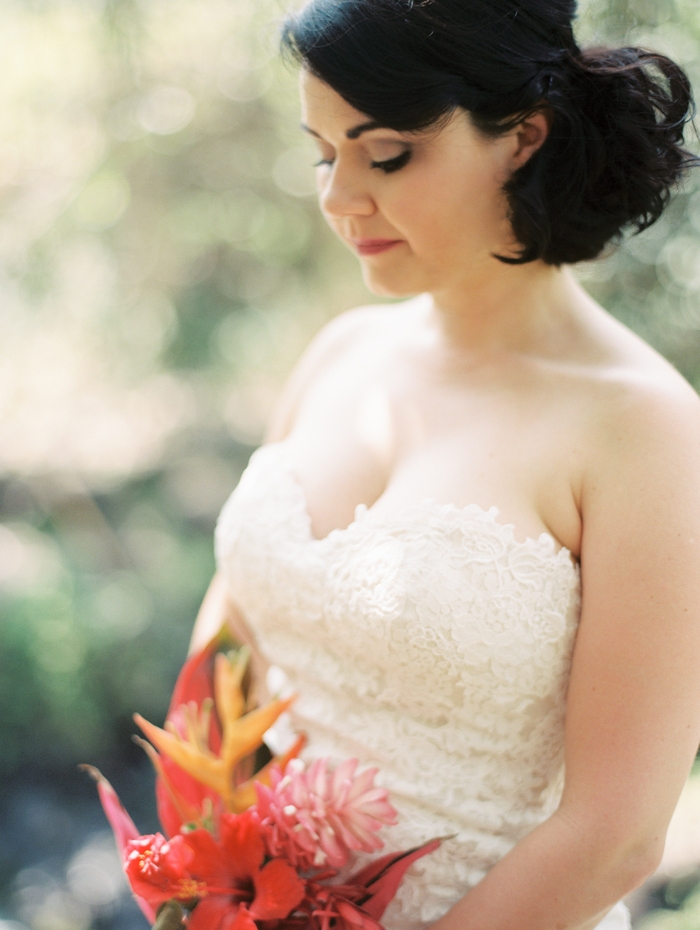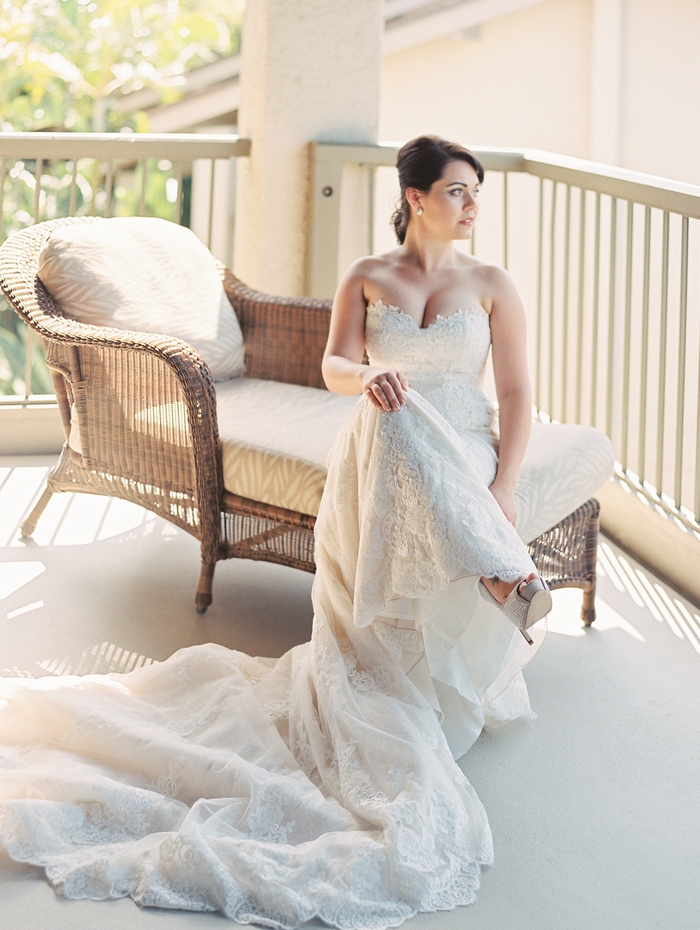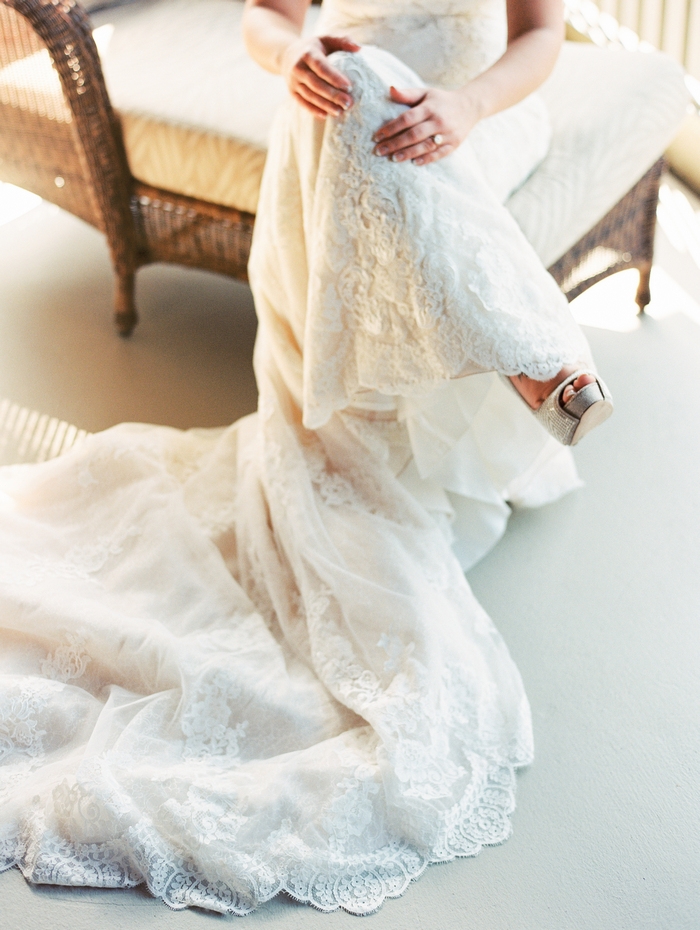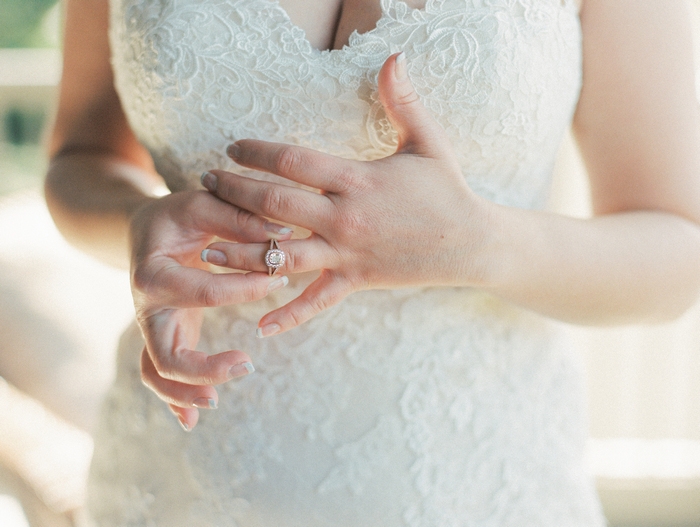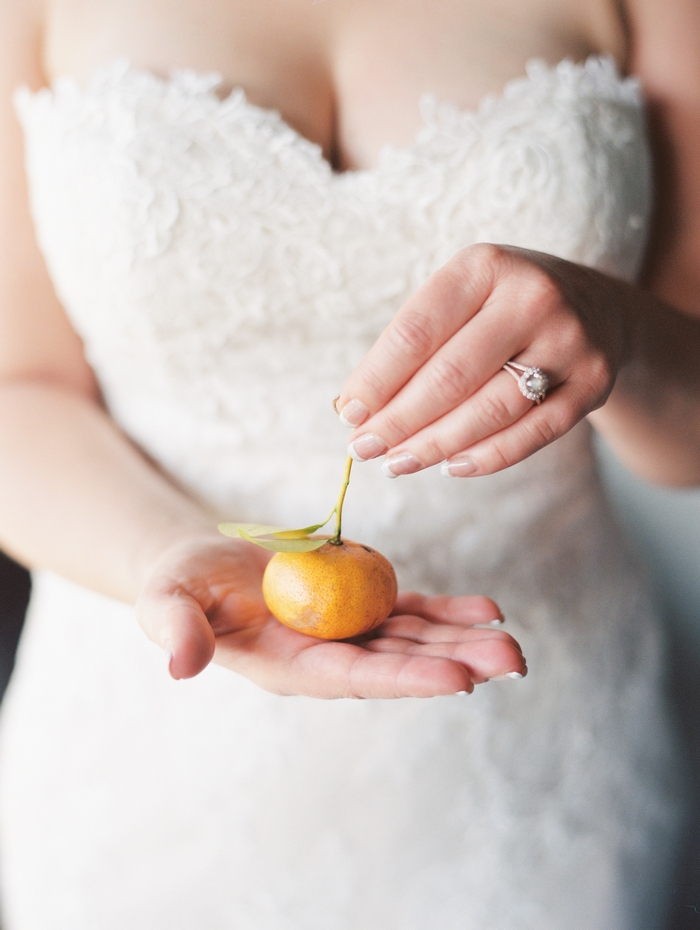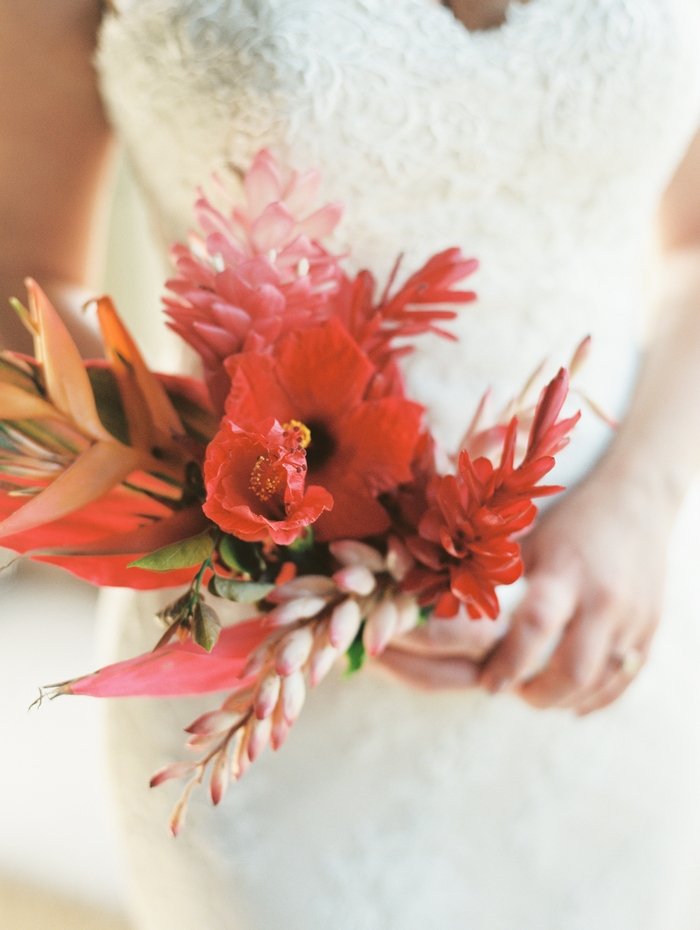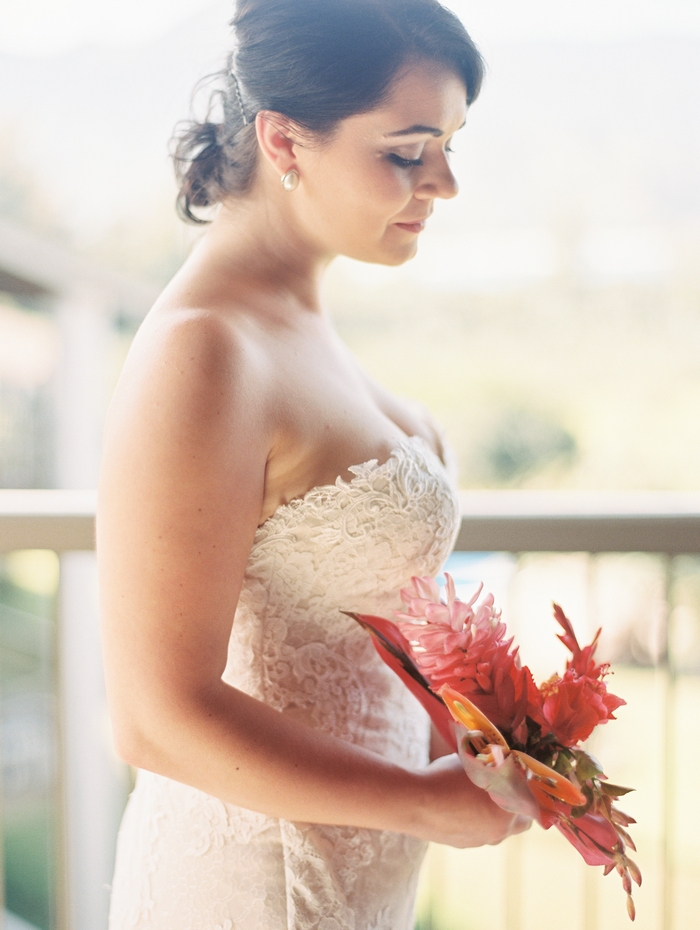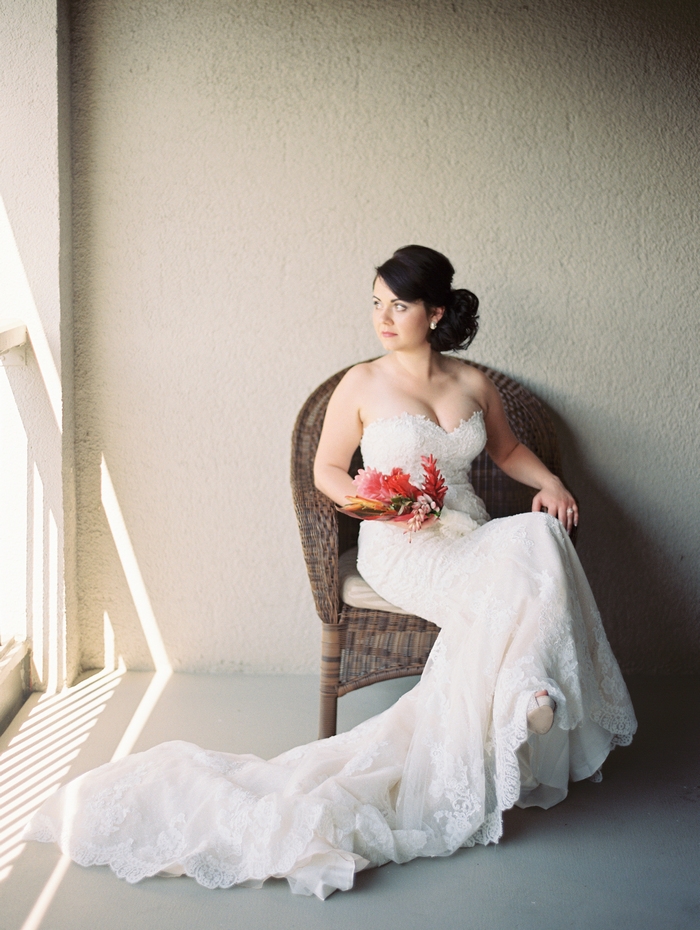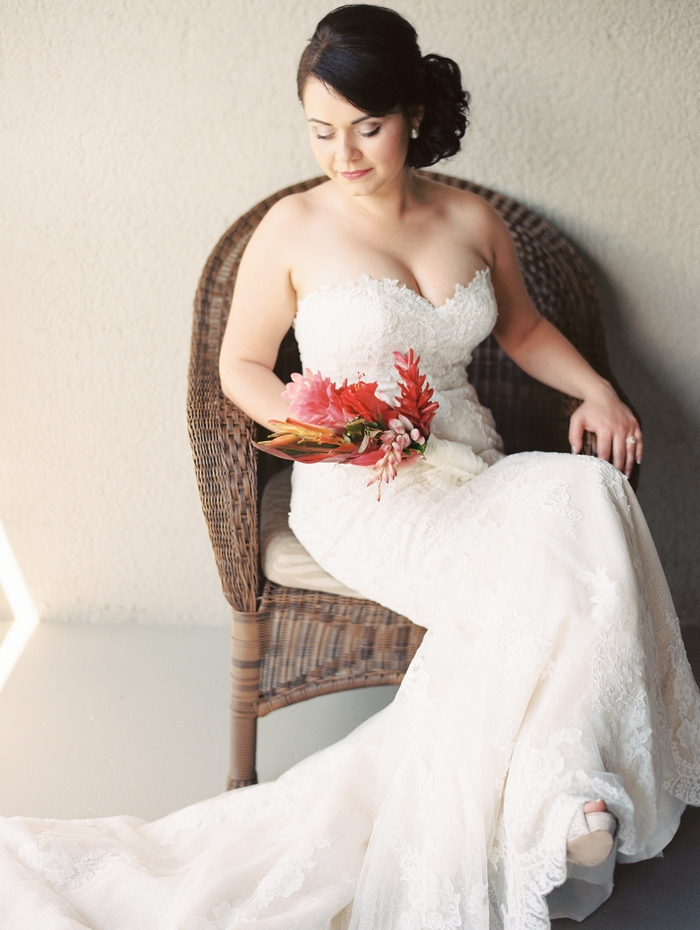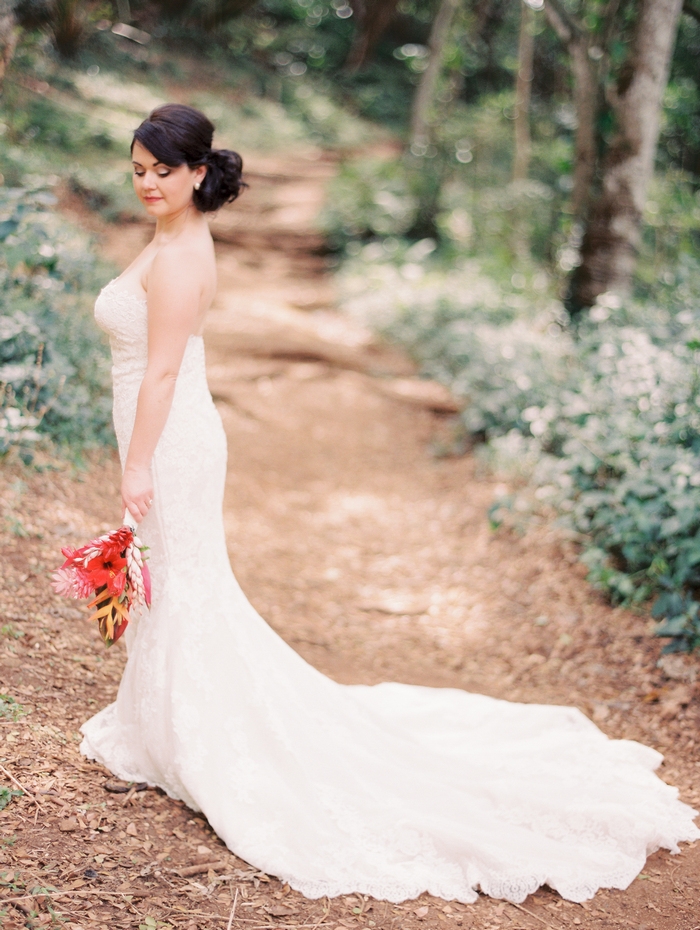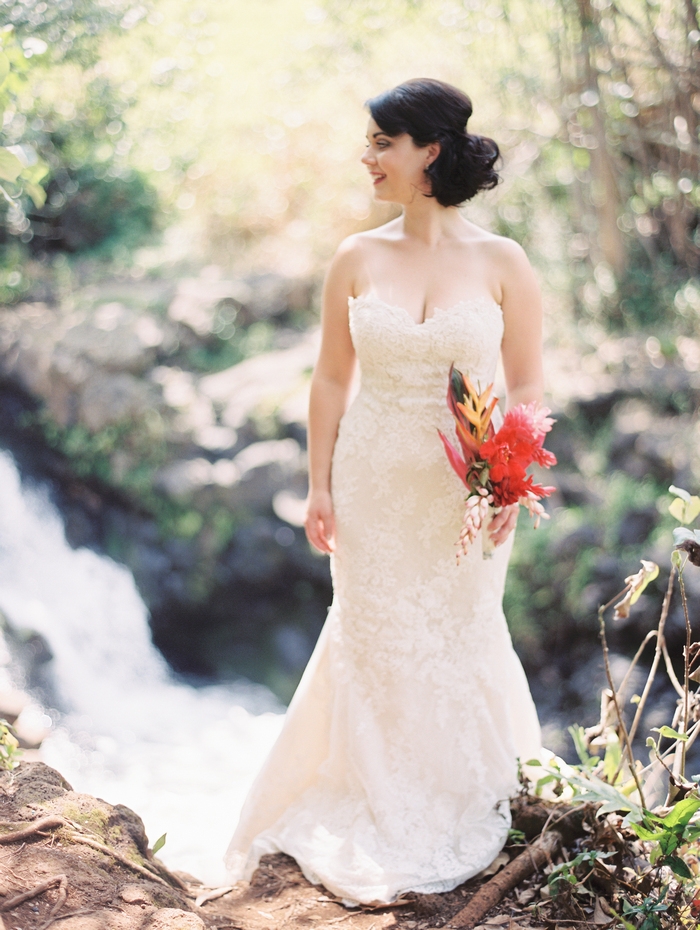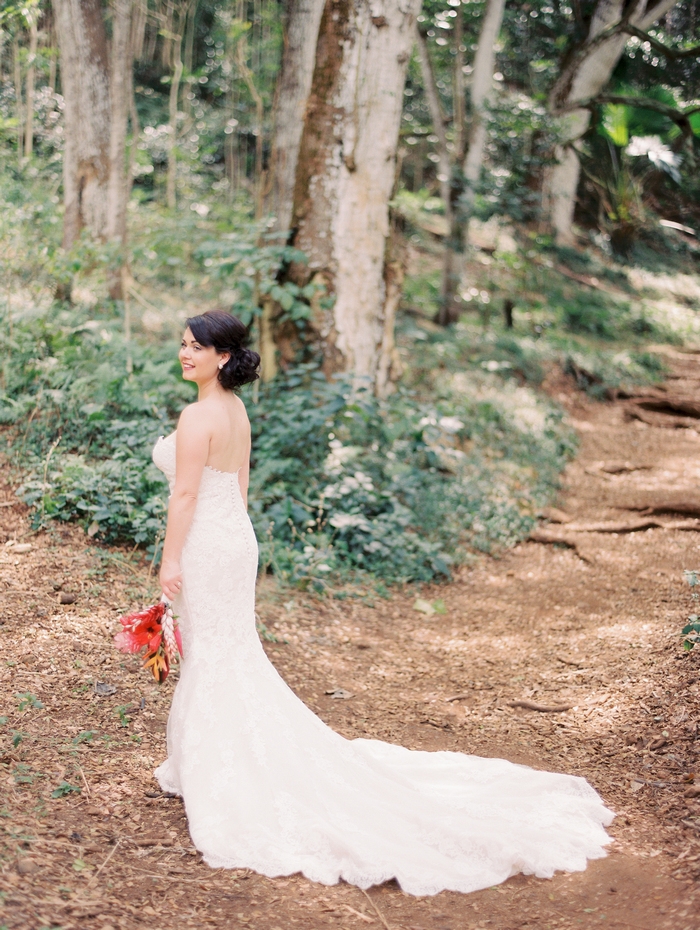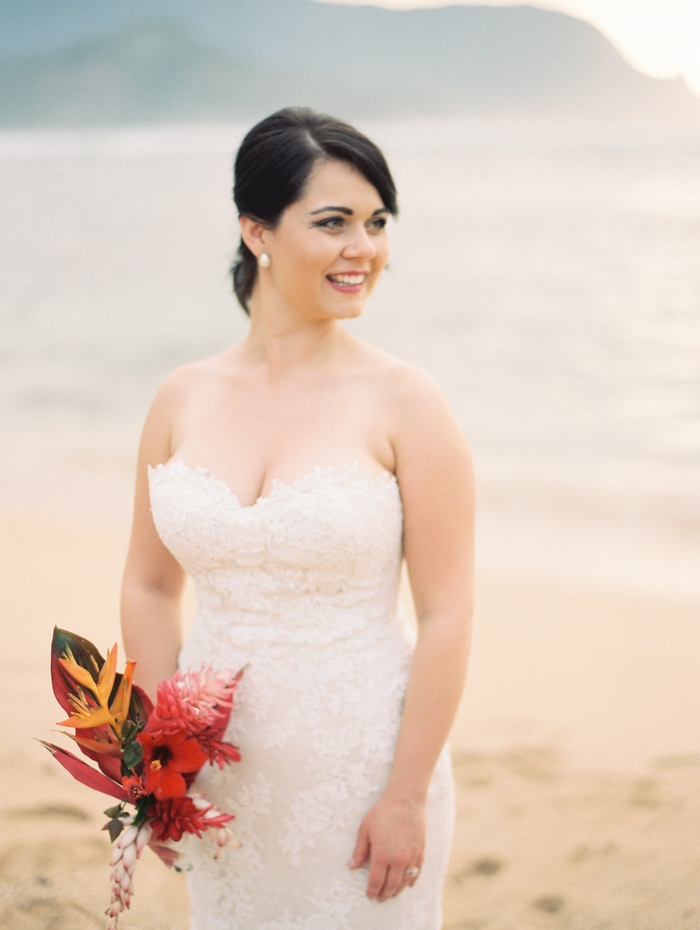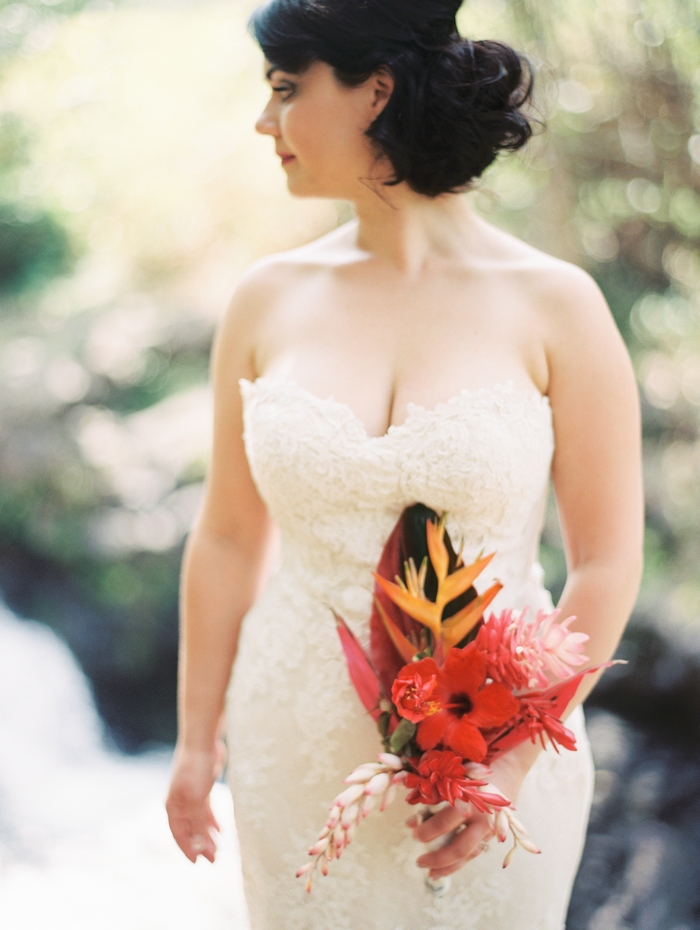 What are some the challenges that you faced planning an intimate wedding?
The remote location we had to find via the internet and then I only had a few short hours in Kauai while I was working a few months before the wedding to lock down the location.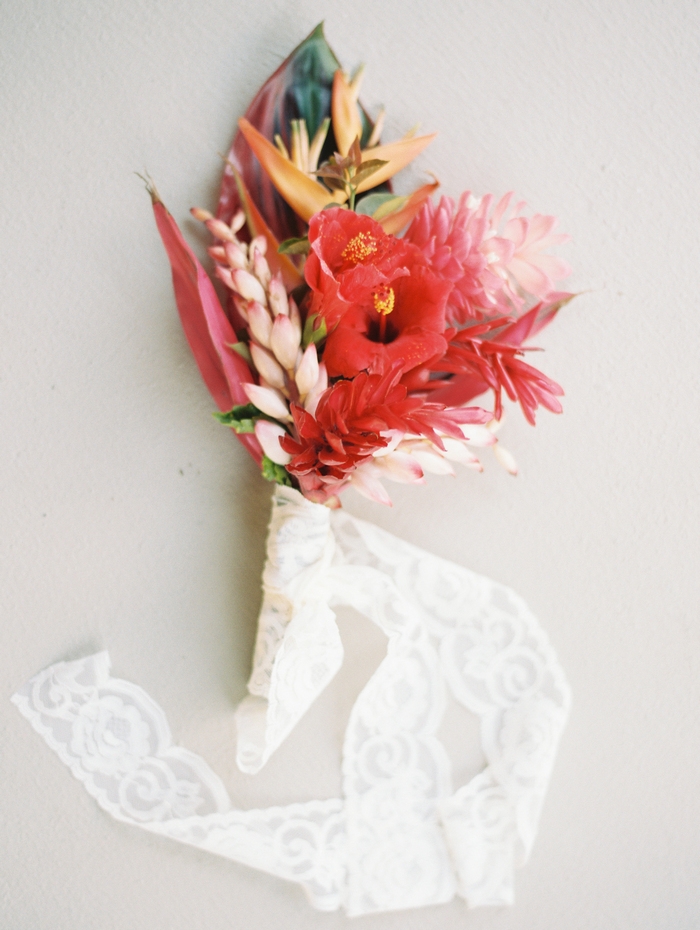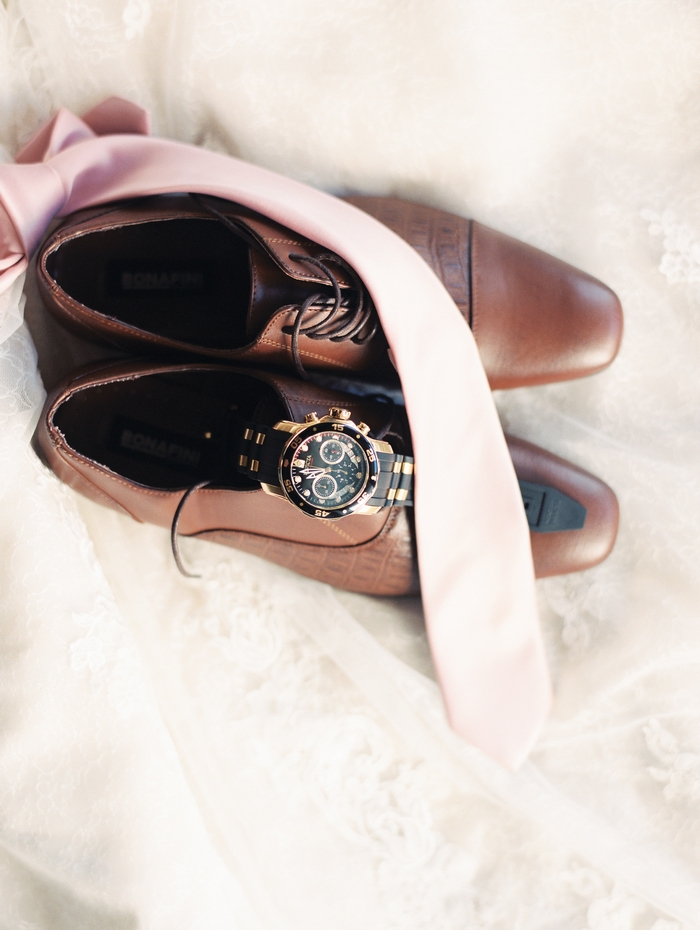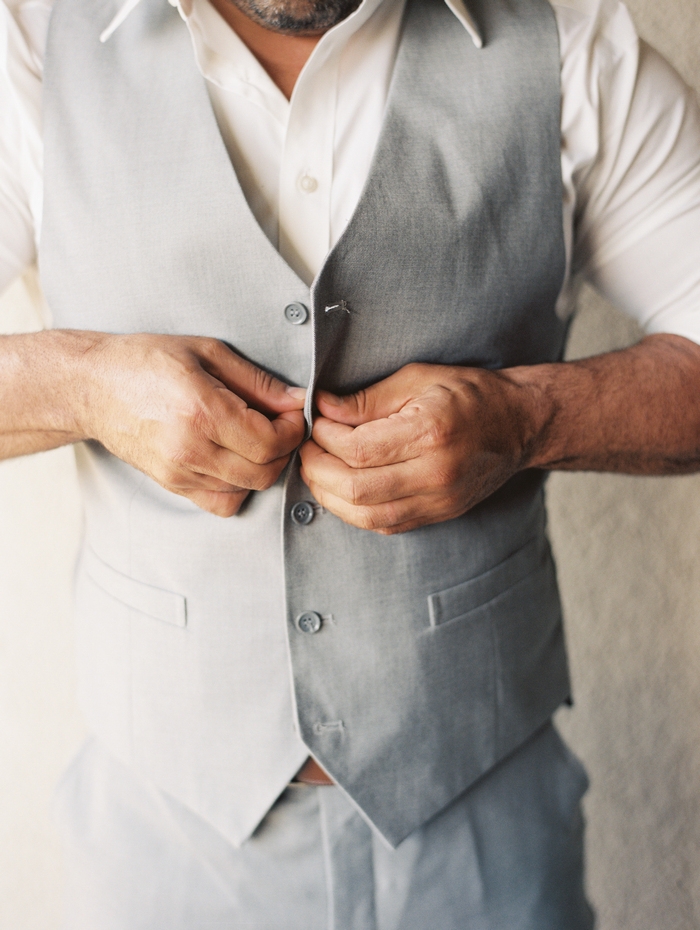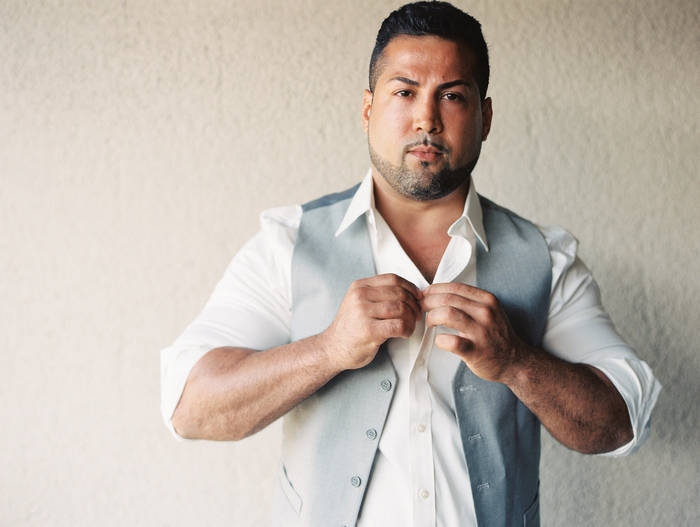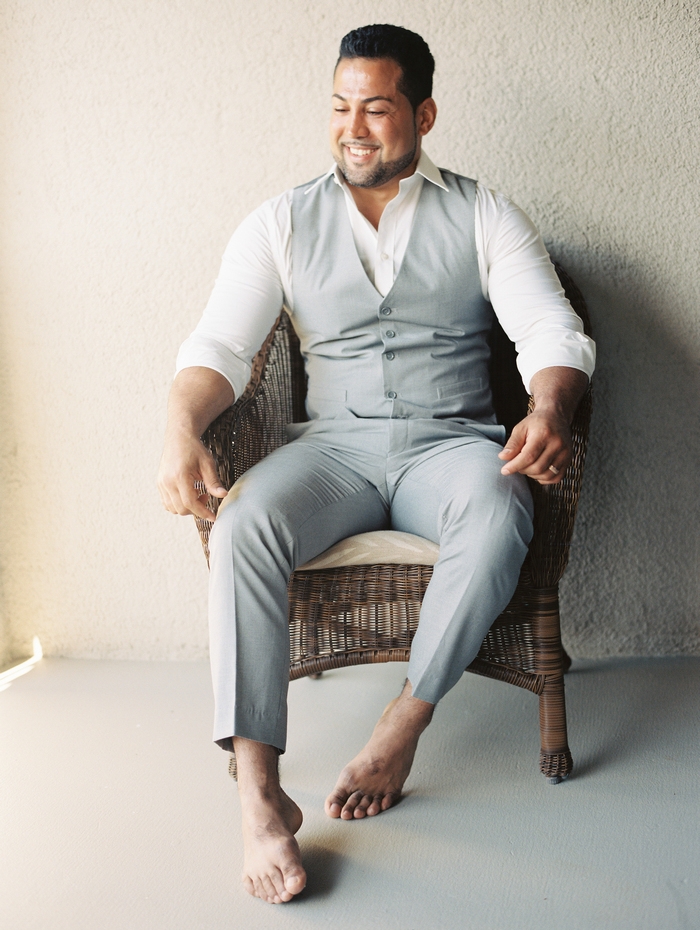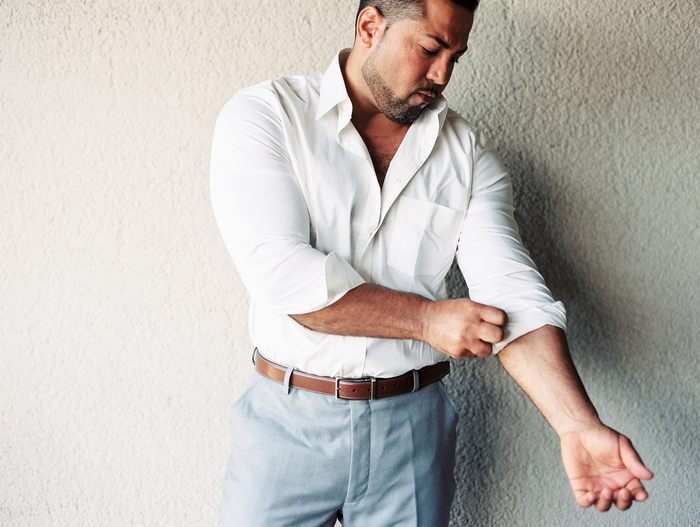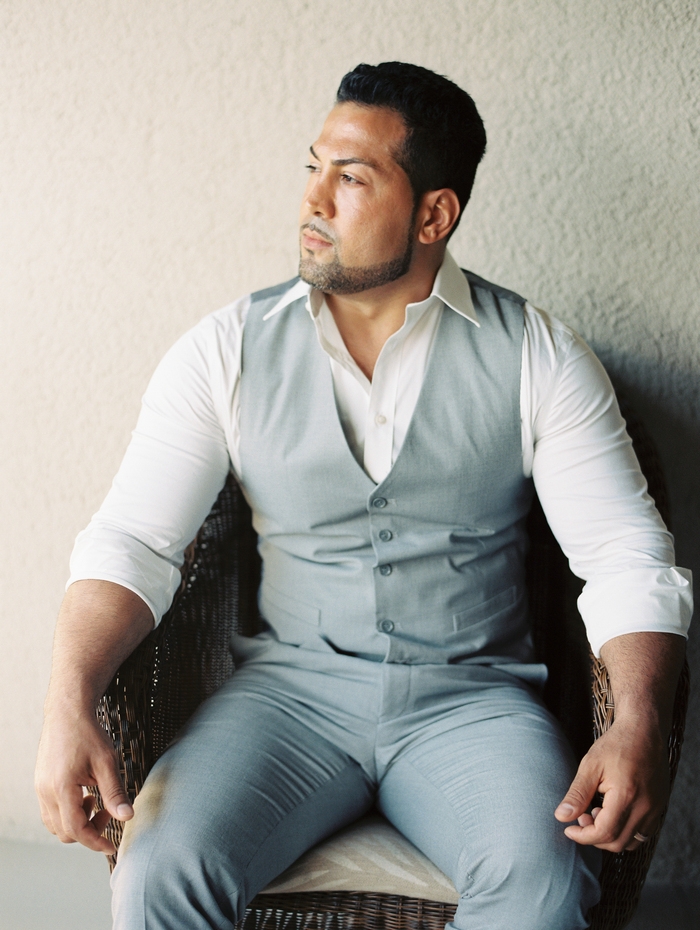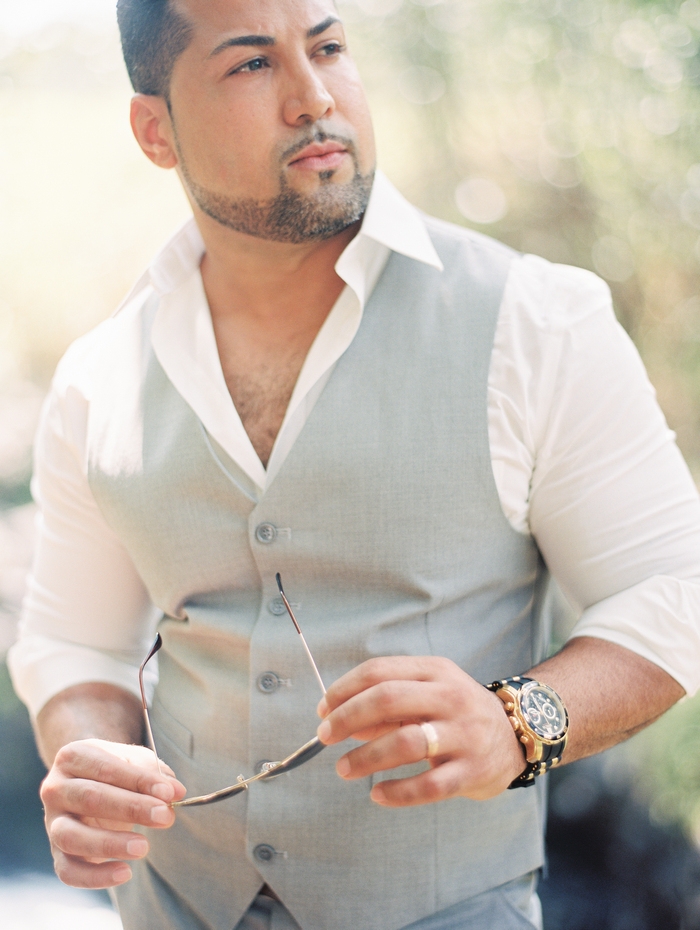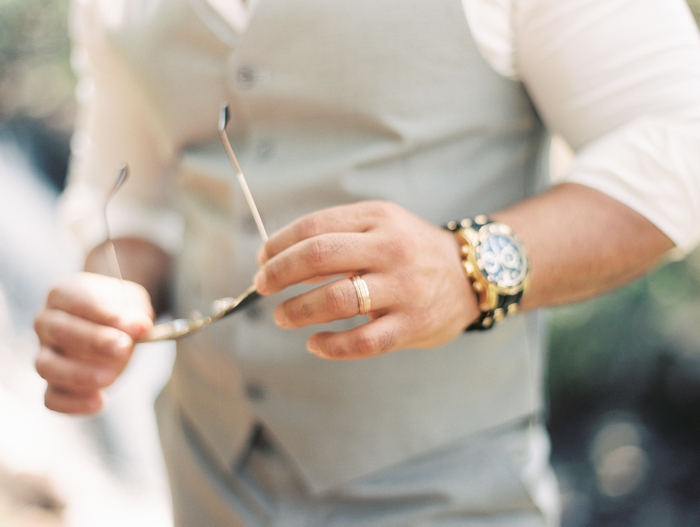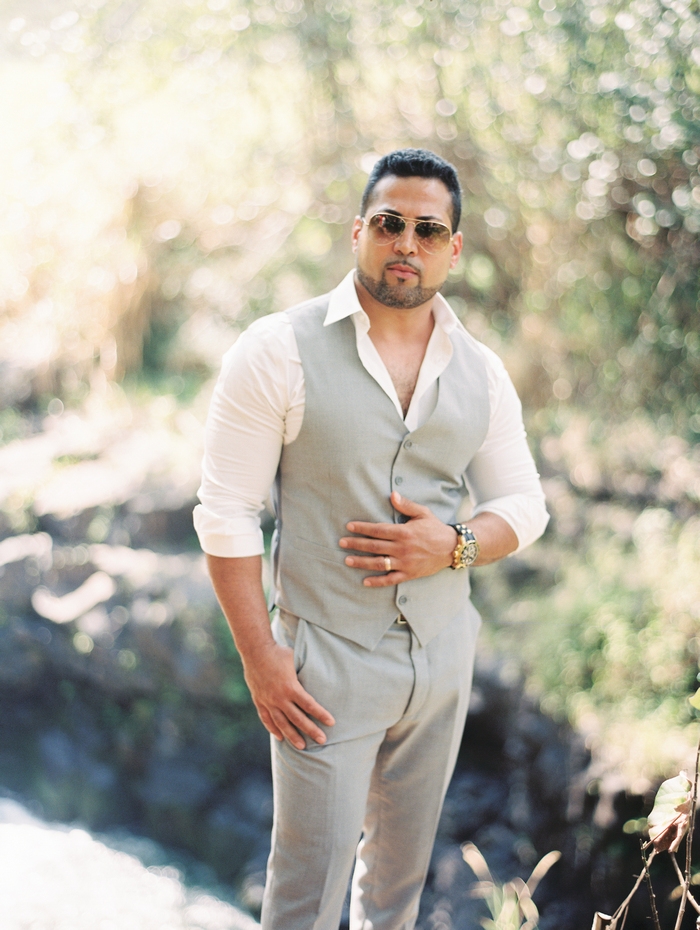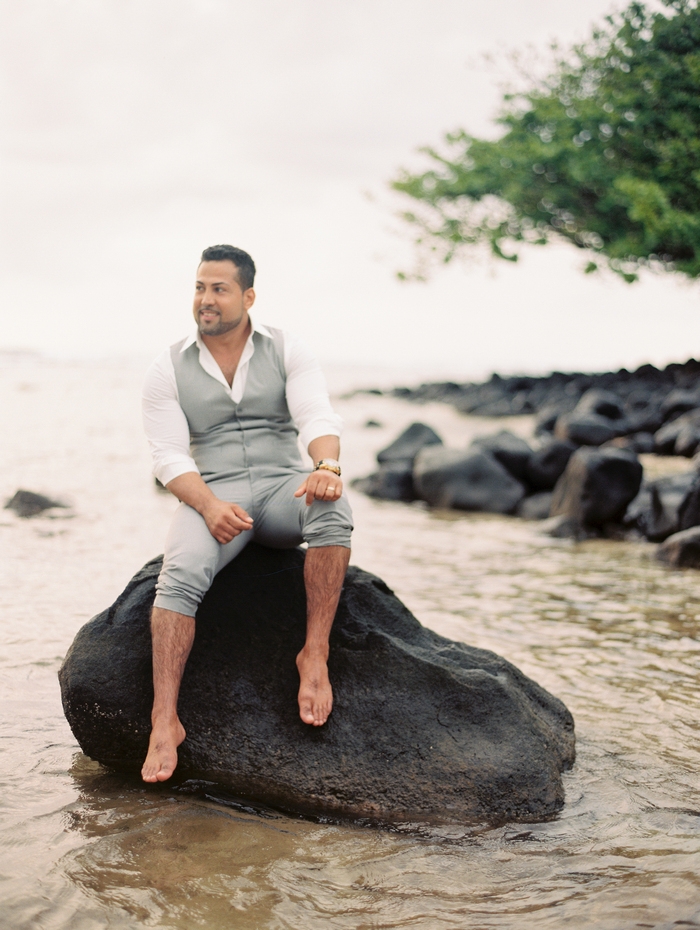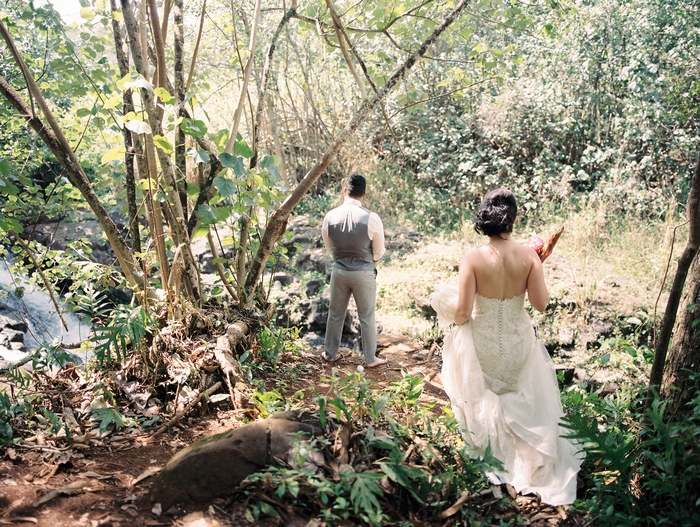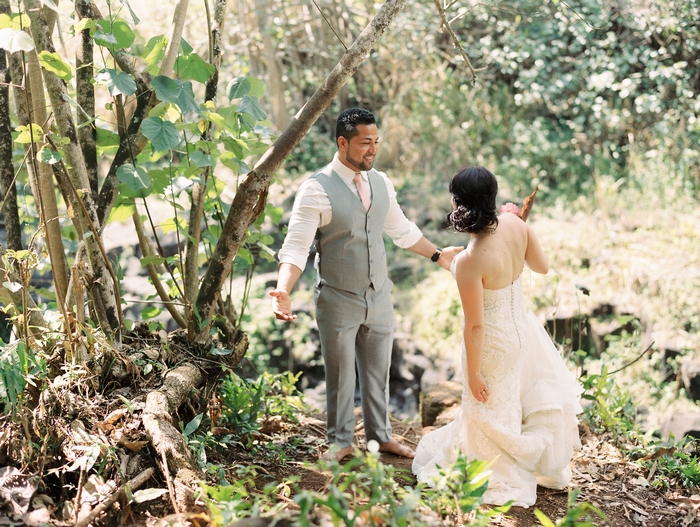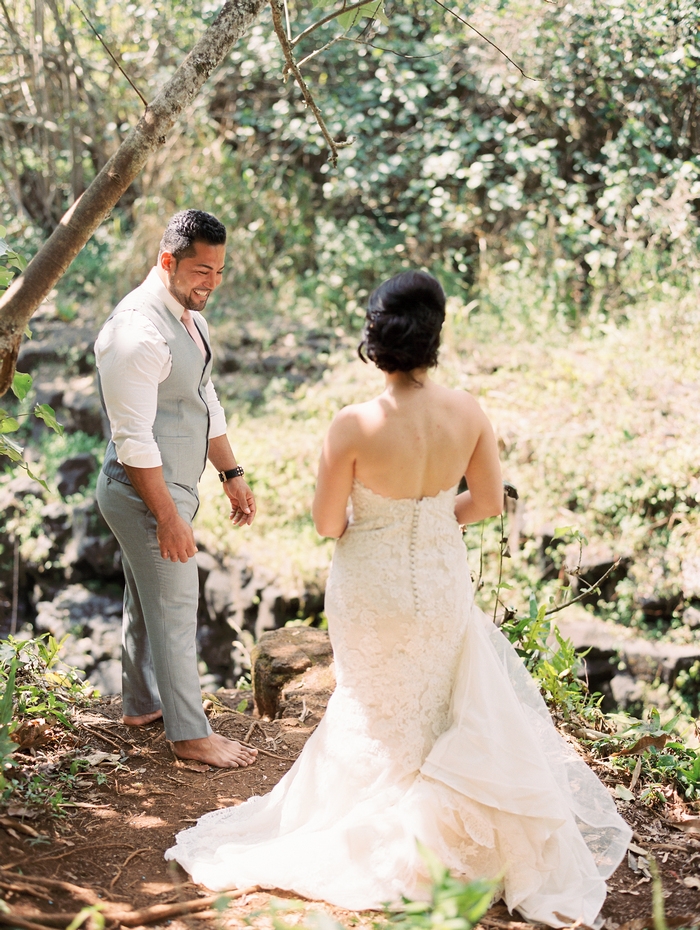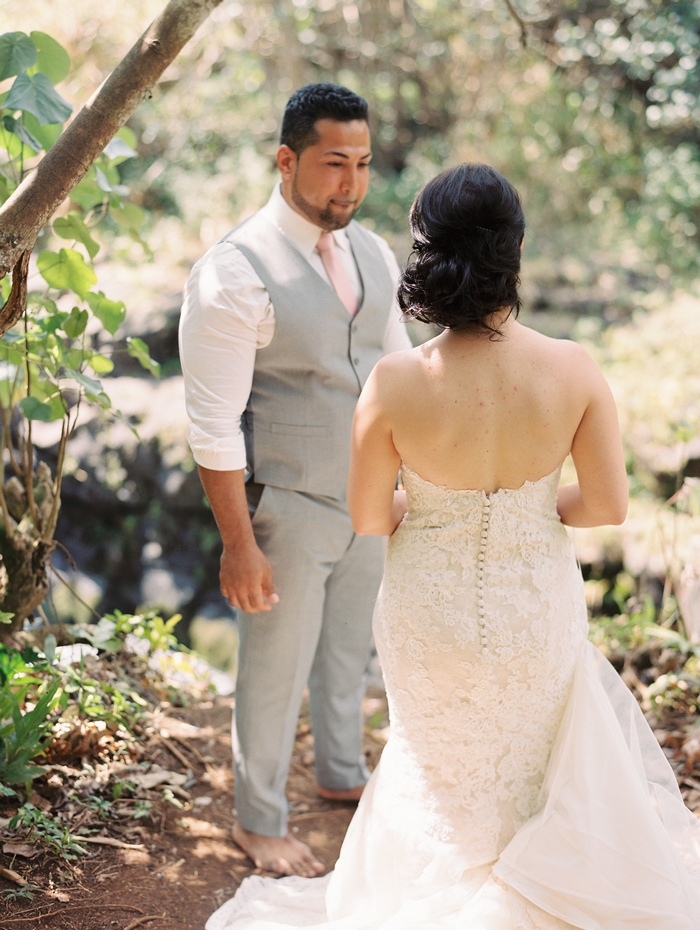 Was it difficult to pare down the guest list?
It was! It is hard to tell your family and friends it will just be the two of you. We love our family and friends and didn't want to hurt anyone's feeling or make anyone feel left out. Doing our slideshow helped after the wedding.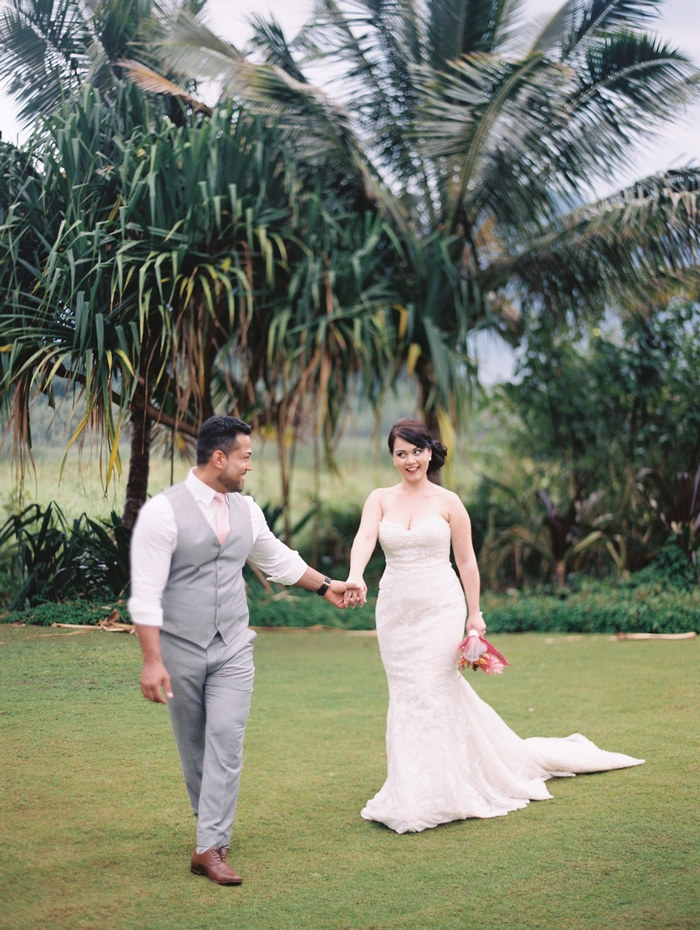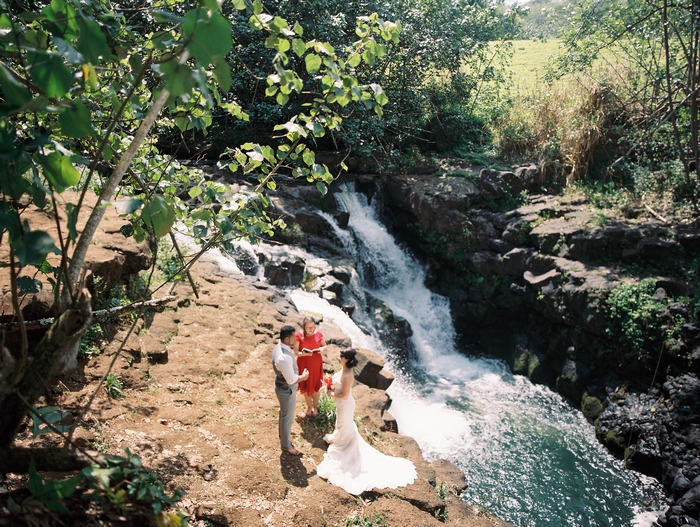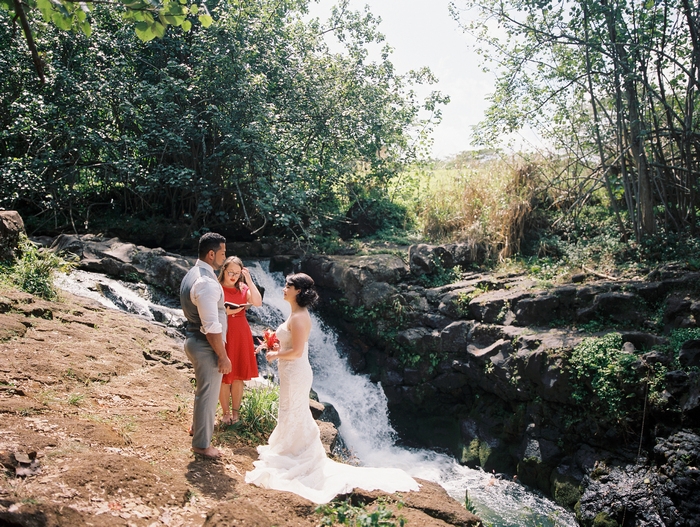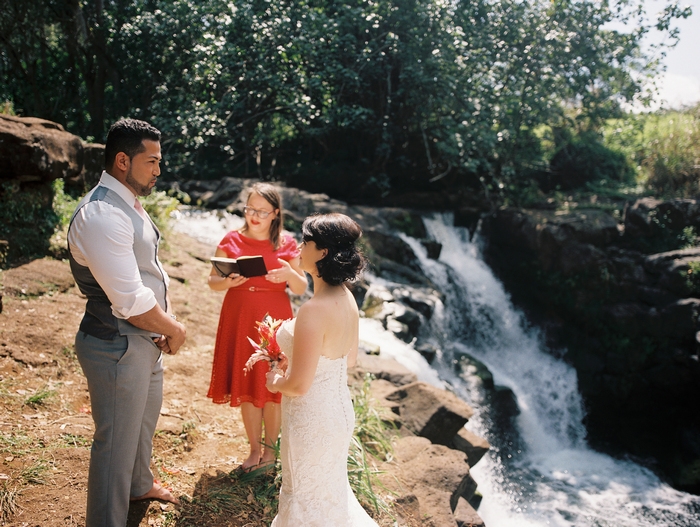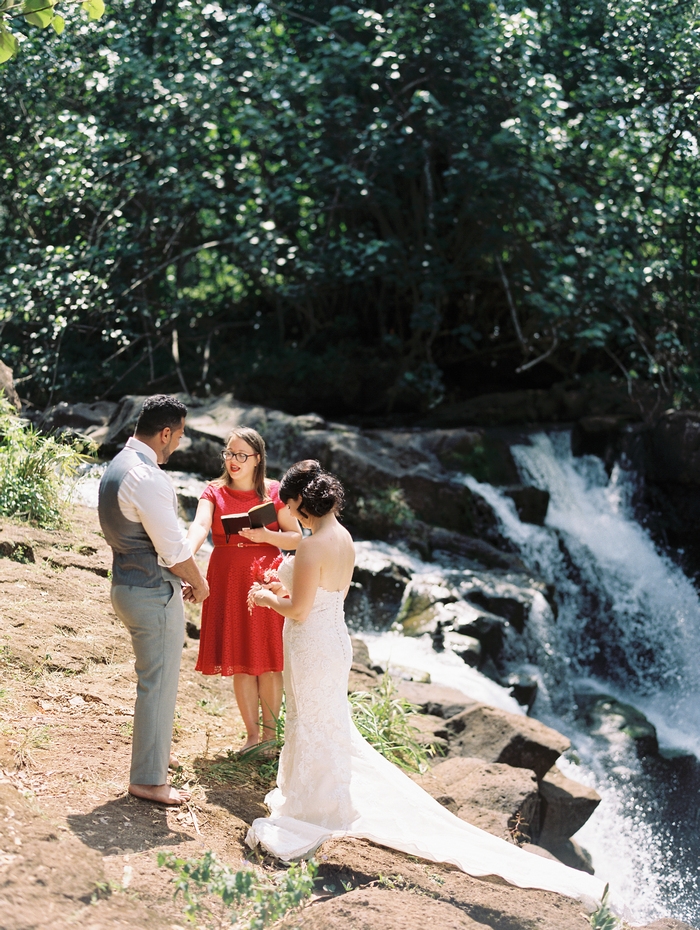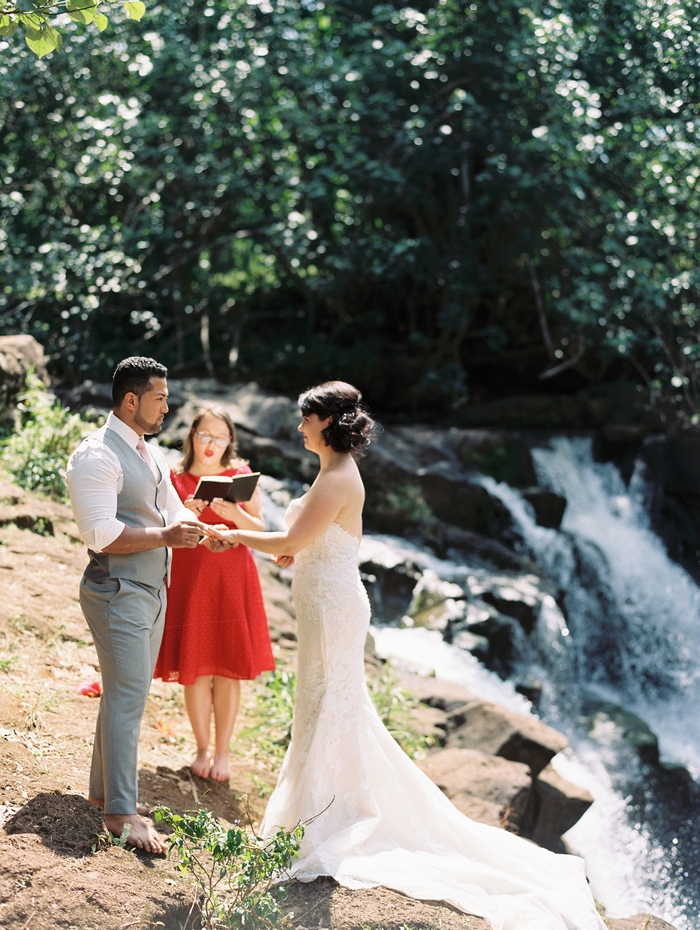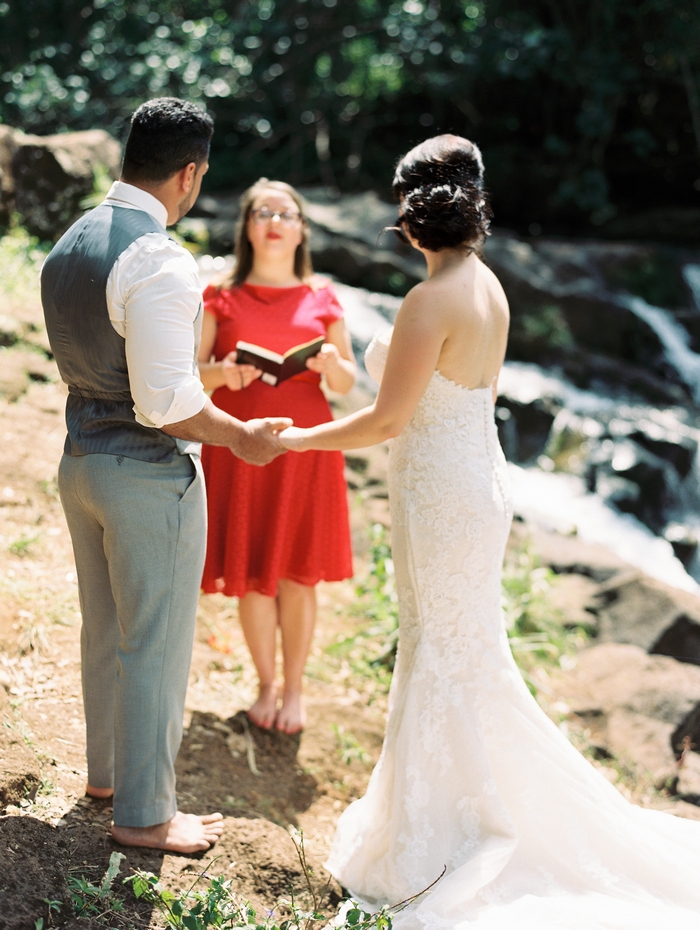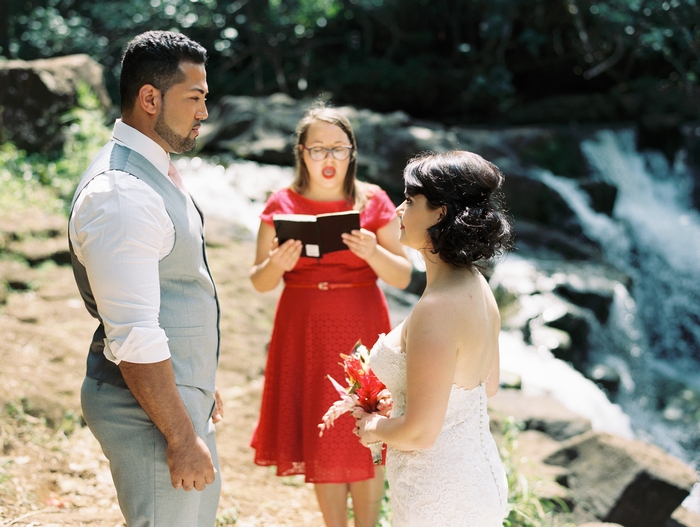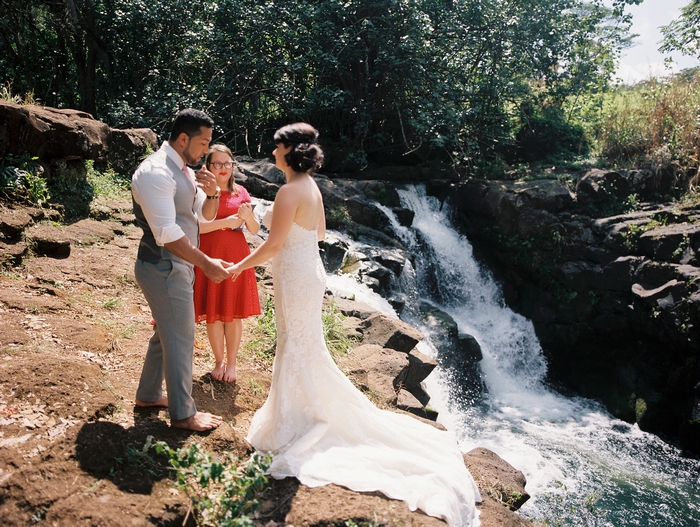 Did you have any 'issues' with the small guest list from friends and family? If so, how did you address them?
At first it was a little difficult with some family but they got use to the idea after a little while. We also didn't show anyone any photos from the wedding until the day of the reception which made everyone feel included and at the wedding. Everyone was very excited about the slideshow and loved the idea of not allowing anyone to see any of the photos beforehand!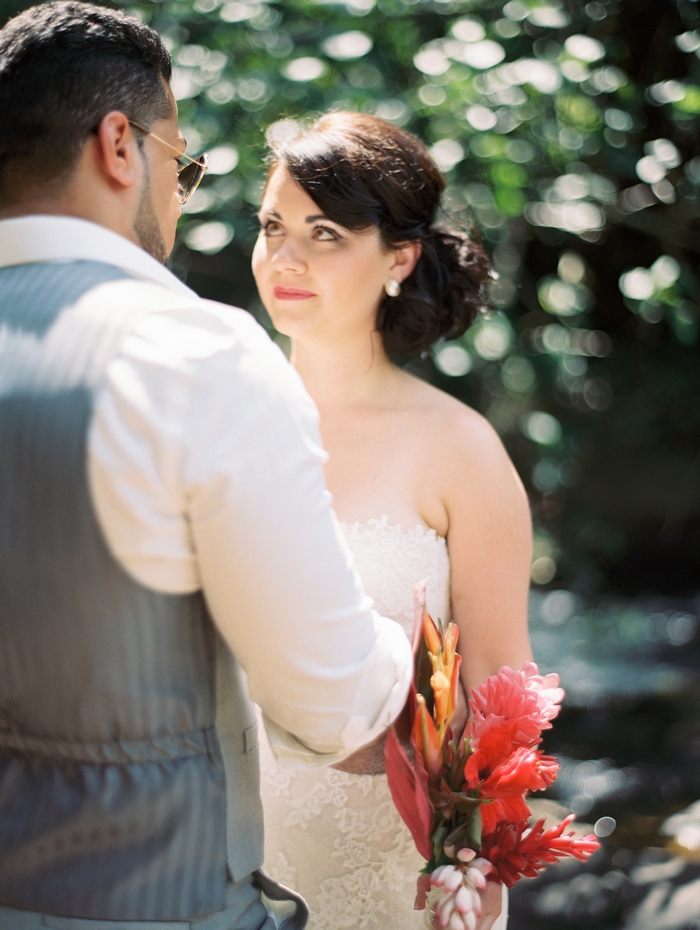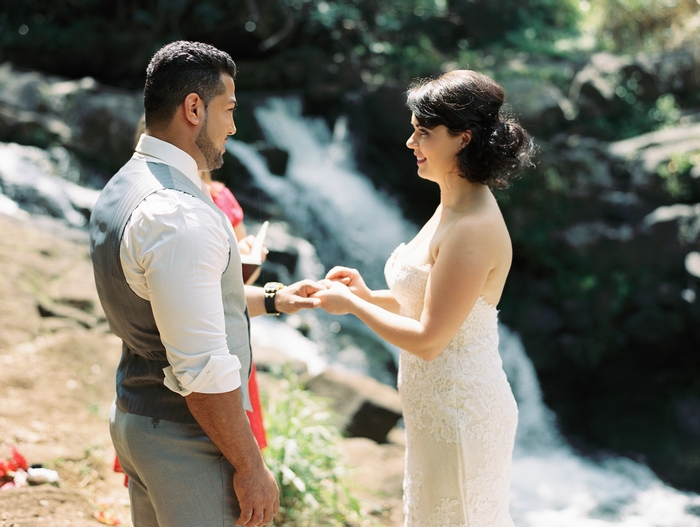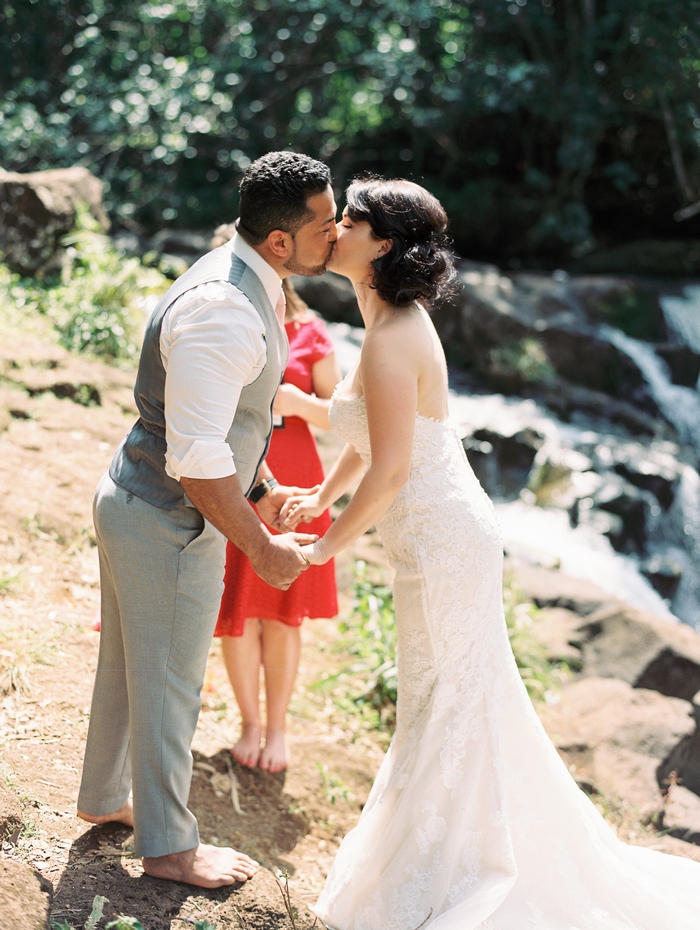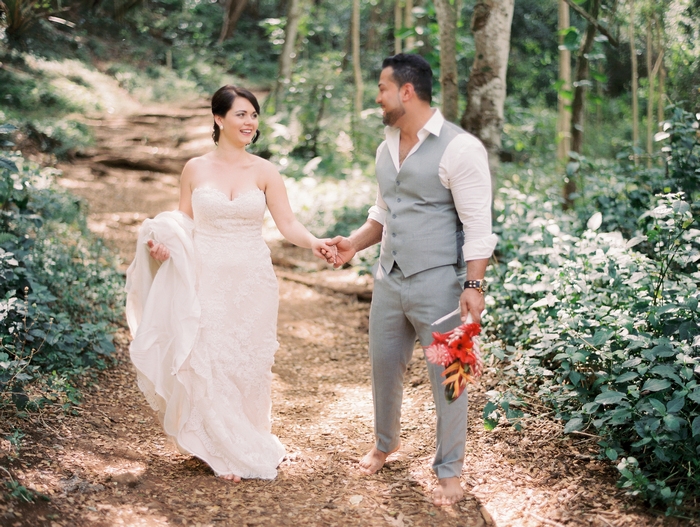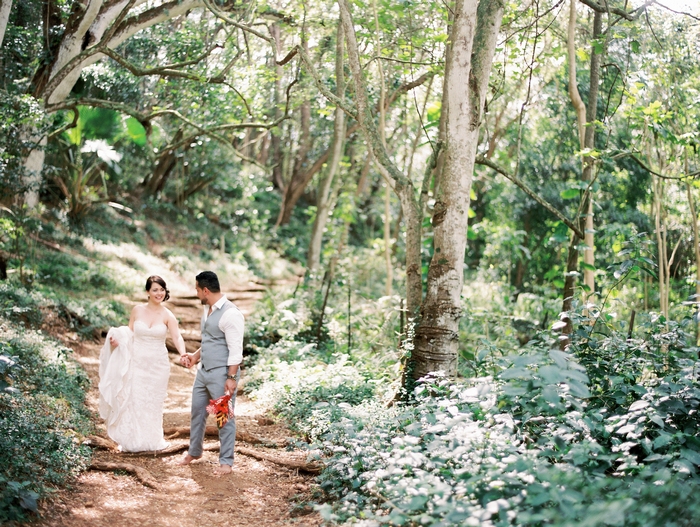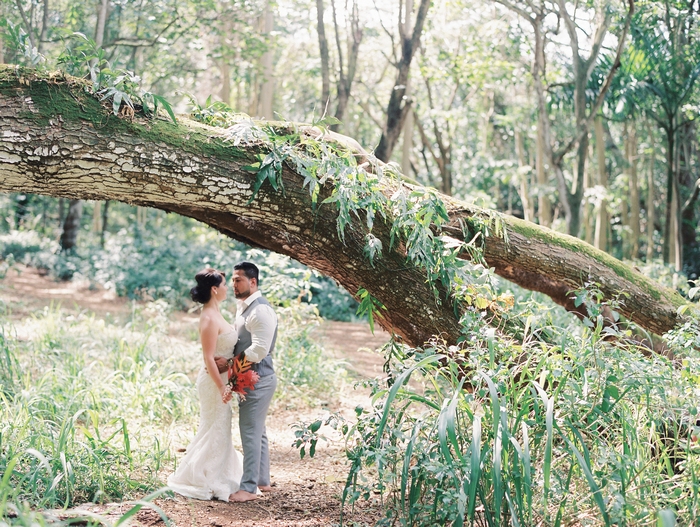 What were the highlights of the ceremony?
It was nice to just focus on us! The wonderful locals saw that we were getting married and respectfully gave us the entire waterfall for an hour. They left and went to the next waterfall while we were married. I wish I could have personally thanked everyone that did that! That was so amazing!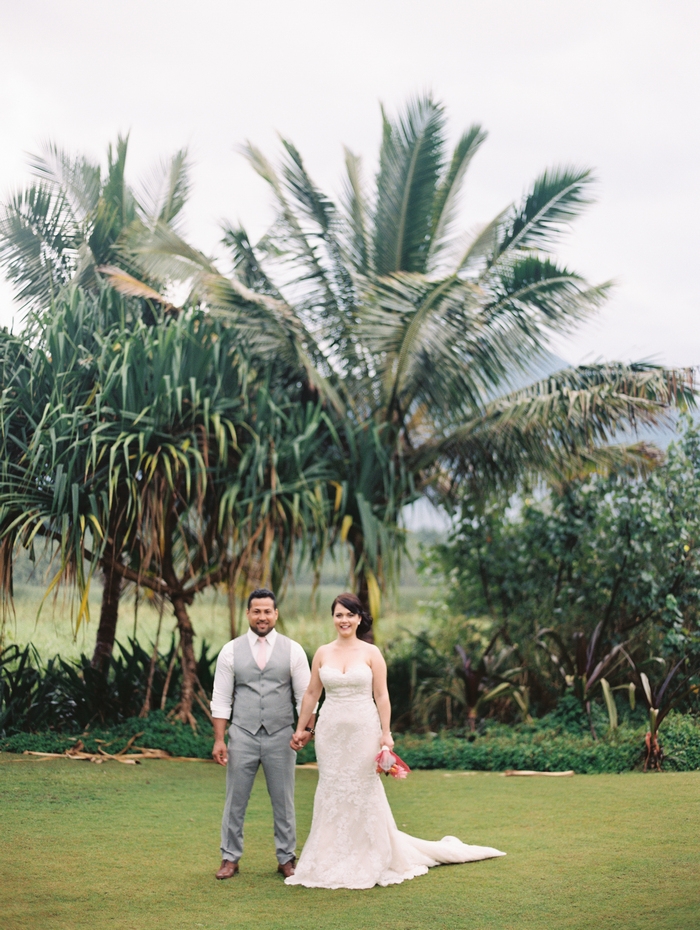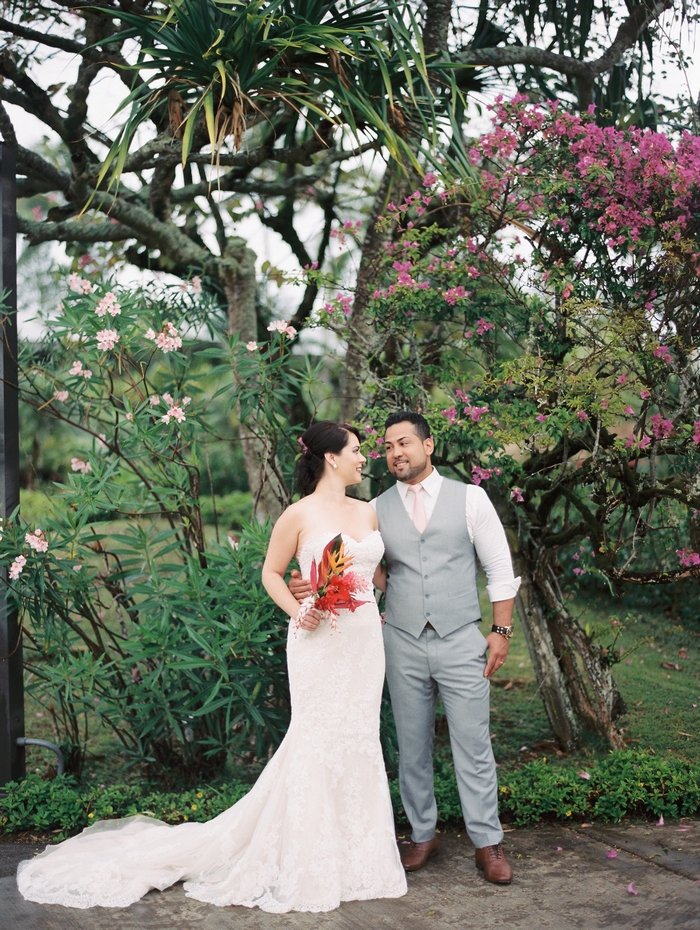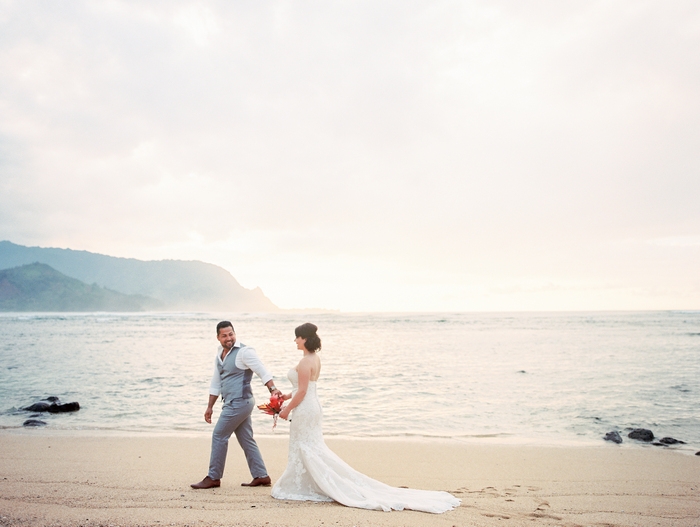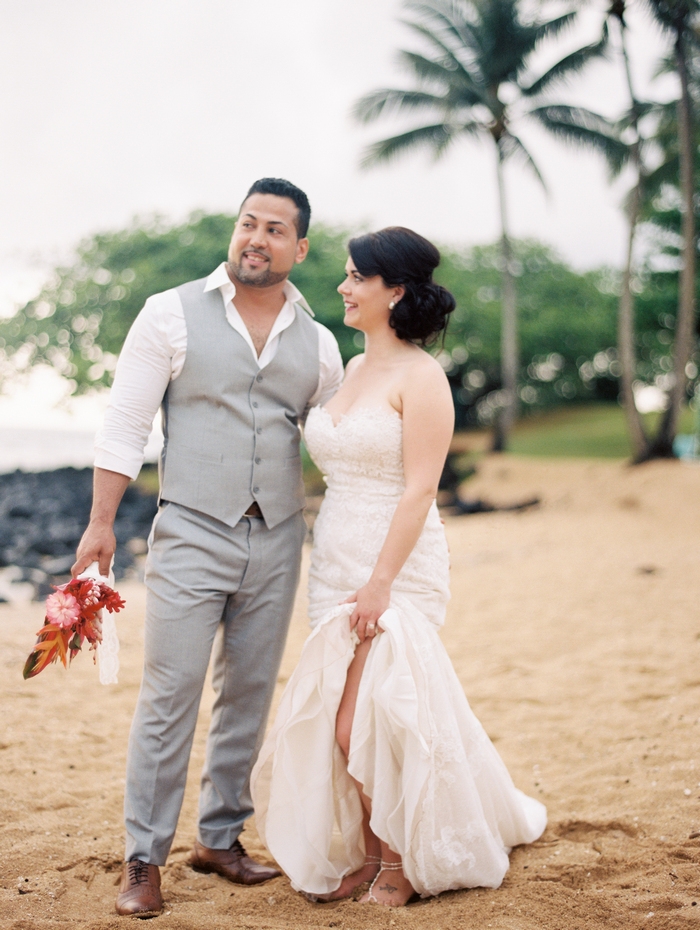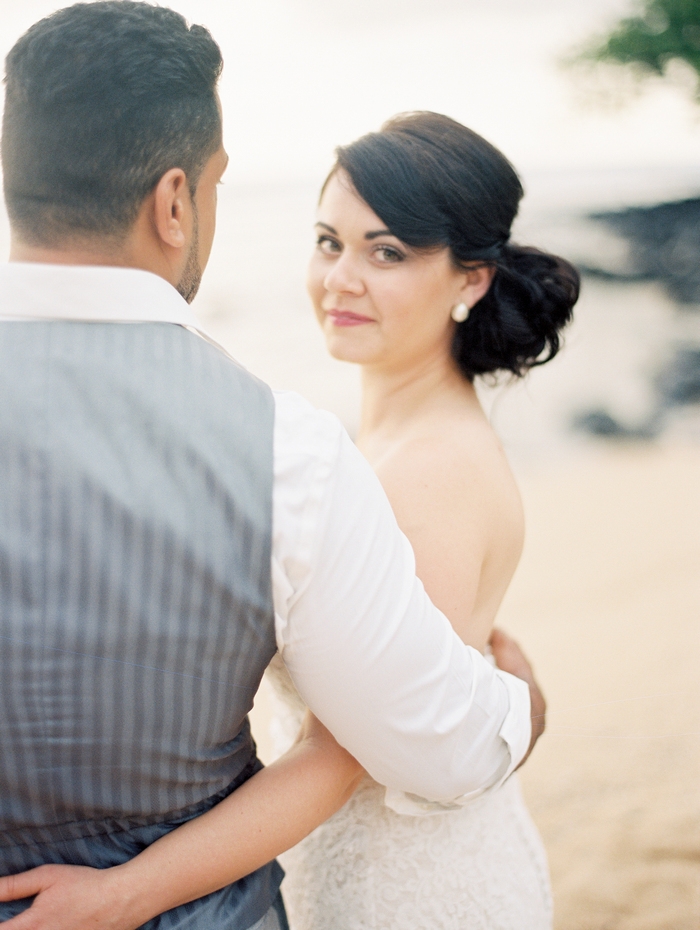 What were the highlights of the reception?
All of our family and friends watching the slideshow and being able to celebrate with us was the best part!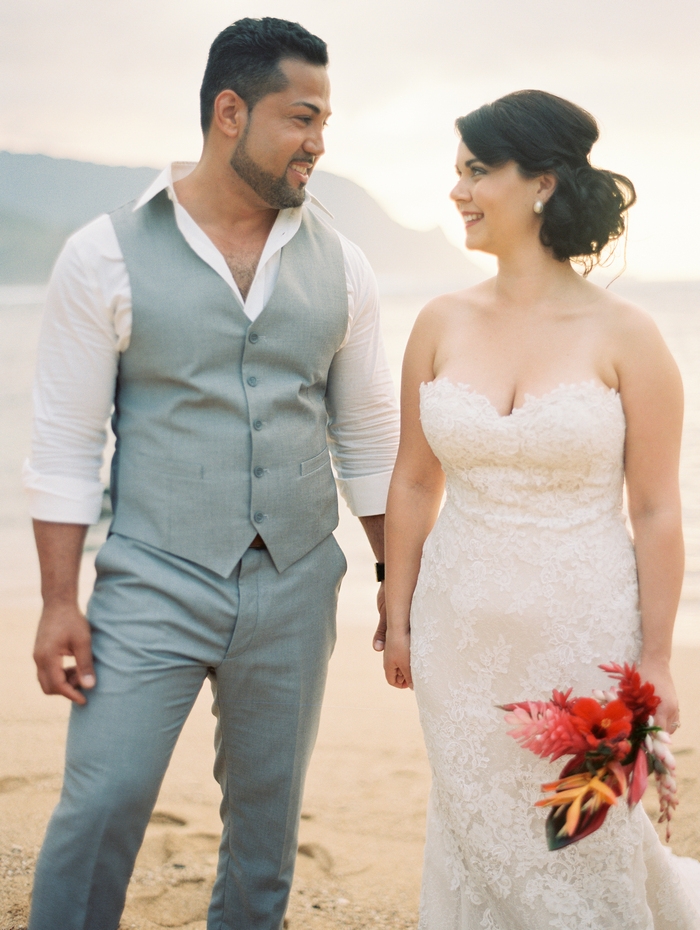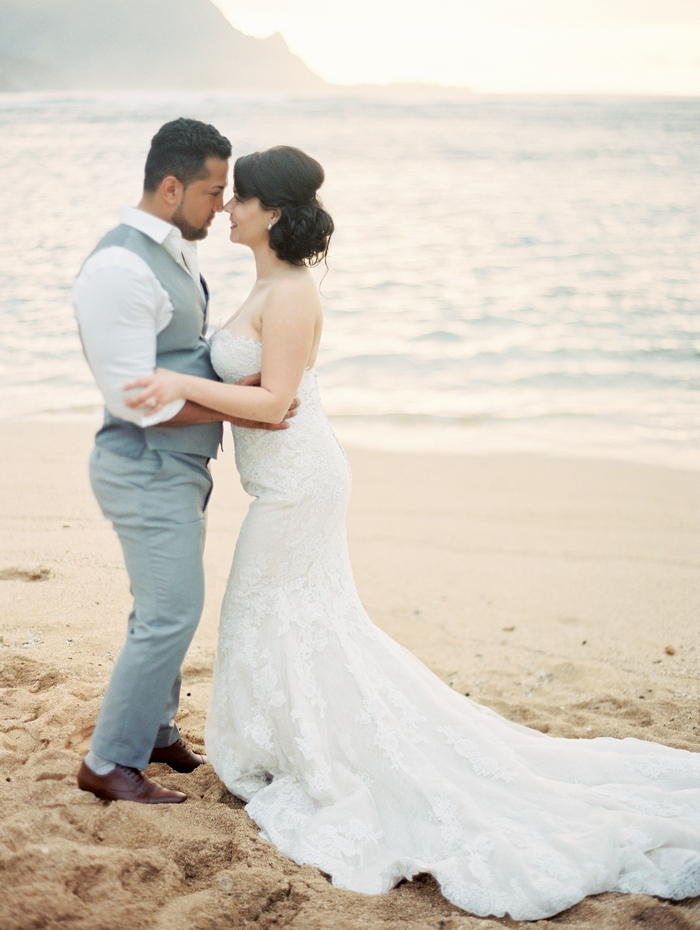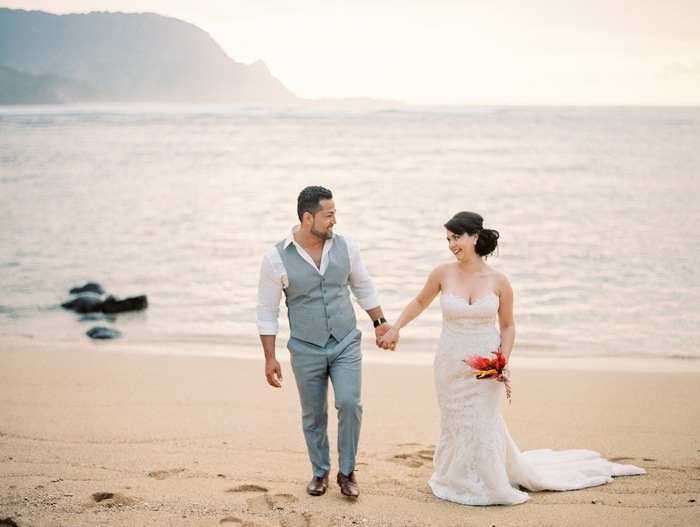 What was the best thing about having an intimate wedding?
Being focused on one another without interruptions!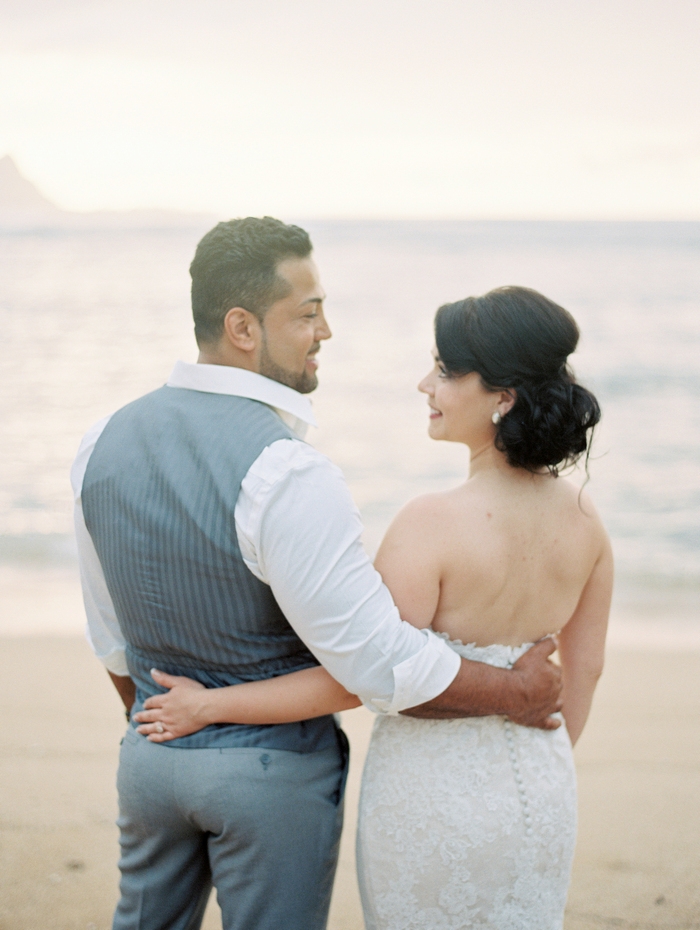 What advice do you have for couples who are considering an intimate wedding?
Do it!!!!! Many people may try and talk you out of it and say that's not really what you want but don't listen to them! Listen to your heart! In 20 years when you look back at your dream wedding it will be just that, your dream and no one else's!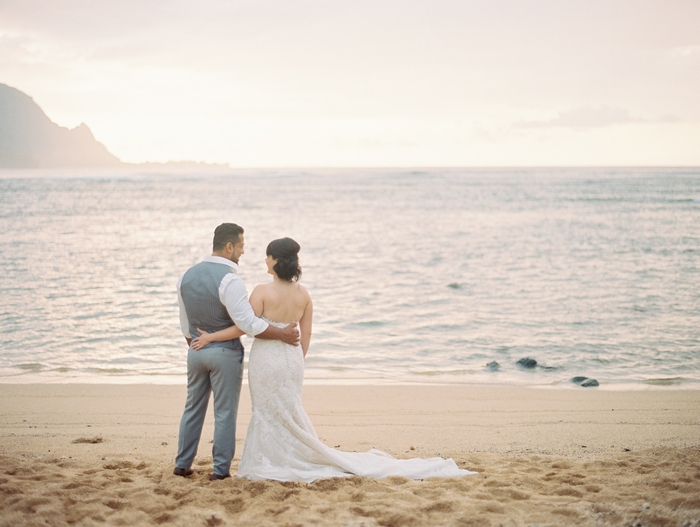 Vendors:
Venue: St Regis Princeville Resort
Ceremony site: Ho'opi Falls
Photography: Studio Finch
Officiant: Tracy Robinson (their friend)
Bouquet: Roadside Flower Stand
Wedding Dress: Pronovias Princia
Groom's Shoes: Bonafini
Groom's Suit: Vitarelli Italy
Bride's Shoes: DeBlossom Collection
Groom's Watch: Invicta
Save
Save
Save
Save
Save
Save
Save
Save
Save
Save
Save