These days, when it comes to ring shopping, there are no hard and fast rules. Whether you drop some hints for your man, go ring shopping together or make it a surprise, it's all about finding an engagement ring that fits your own unique style.
And Prime Style makes it easy to do just that!
For engagement rings, the classics, such as princess and round cuts, will never go out of style, but "big and bold" is back. Brides want to show off their diamonds! Prime Style offers superior value for amazing rings with direct factory prices.
One of their best-sellers, such as this diamond bridal set, features the ever popular squared Princess cut. This cut shows off the sparkle while the pyramid shape makes it durable and resistant to damage.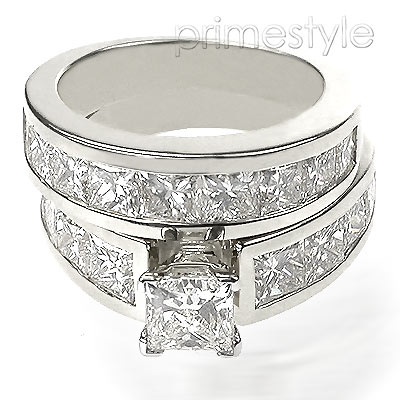 The Emerald Cut, worn by celebrities such as Angelina Jolie and Beyonce, offers a regal look that shows off interesting angles of the centre diamond instead of the traditional round setting. This Emerald and Princess cut set is a stunner with white gold diamonds.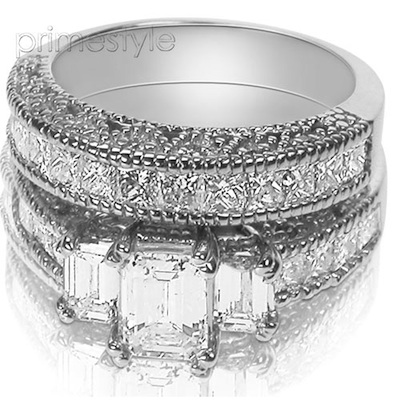 Why not switch it up a little with a gold set or add some colored gems or diamonds to your ring? There are many options out there now for a splash of color and a change from classic white gold. Try this Round cut set in yellow gold diamonds.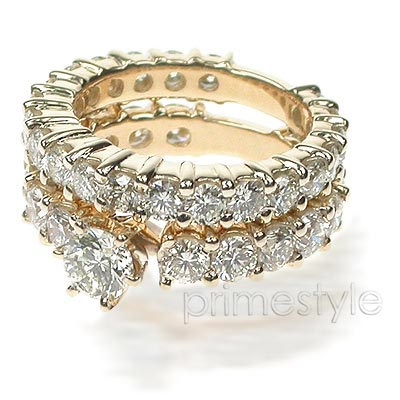 If you want to incorporate timeless style, but don't have an heirloom or vintage find of your own, go for old meets new with an antique style. This breathtaking Princess and Round cut set in white gold is pure antique elegance.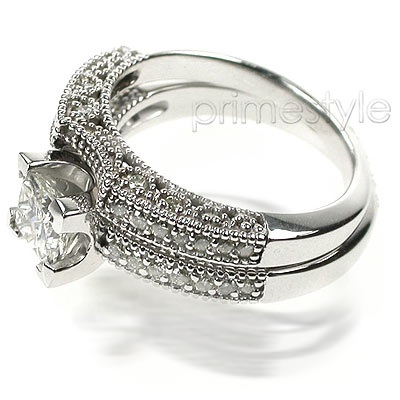 Some brides may want their rings to highlight the sparkling diamond, but right now it's all about the ornate bands. A floral or leaf design can elevate a simple band or combine a brilliant band with a stunning gem like this Round cut set.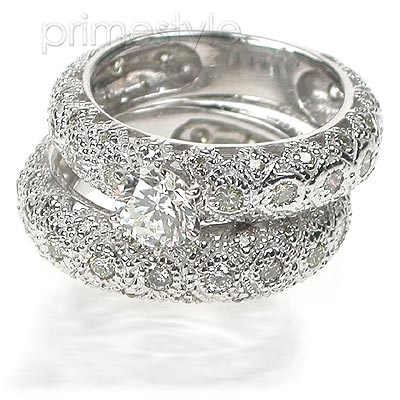 The sets featured here all come in at under $5,000, which is a savings of more than 75 per cent. That means you'll find a good deal, but still have a beautiful ring that will last forever. Visit PrimeStyle for even more elegant styles.
Sponsored Post