After spending over a decade together, Chelsea and Kyle decided to make things official with an intimate wedding at Summerwood Inn and Winery in the heart of California wine country.
The couple wanted to keep the ceremony small, understated and most importantly personal, so they rented out the entire inn and invited 18 guests to stay with them.
According to photographer Hannah Kate, the couple kept the ceremony "short & sweet with hilarious vows …, then spent the rest of the evening under the stars seated at a cozy farm table, sharing stories and enjoying delicious local wines and food with their closest friends and family."
Sounds pretty darn perfect to us!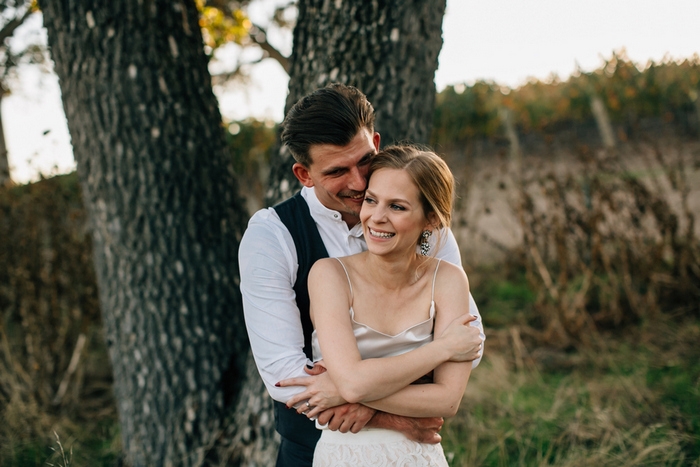 Chelsea, 30 & Kyle, 29
Location: Paso Robles, CA.
Wedding Date: November 5, 2016
Number of Guests: 18
Wedding Cost: $15,000
Wedding Ceremony Location: Summerwood Winery & Inn
Wedding Reception Location: Summerwood Winery & Inn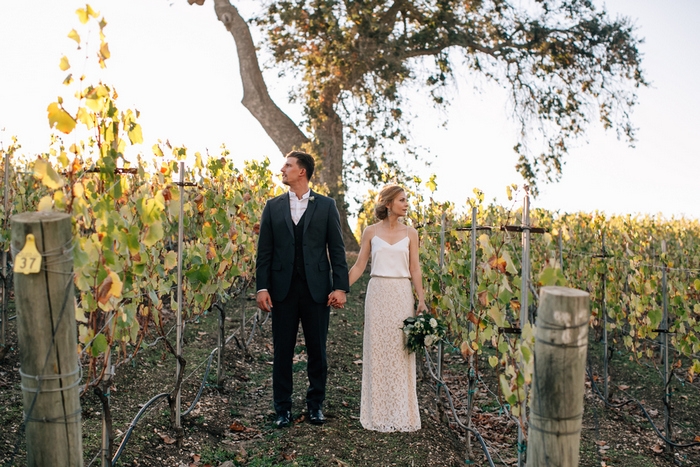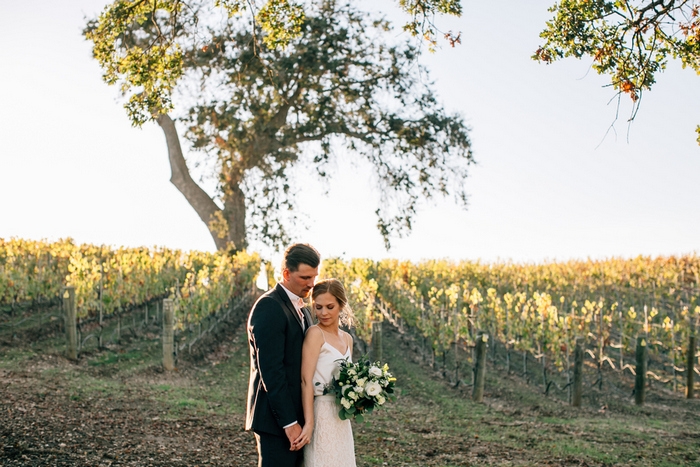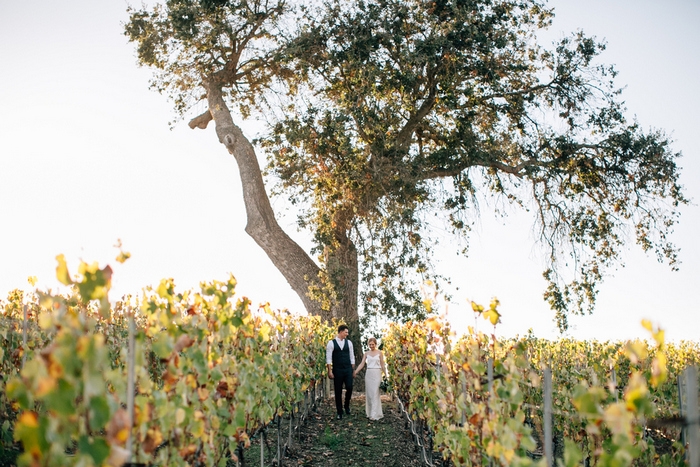 Why did you have an intimate wedding?
Kyle and I have been together for 13 years. When all my girlfriends in high school were going on and on about marrying their high school crushes, I told them if that happens to me, please shoot me! Haha. And here I now am marrying my middle school/high school crush. With that beginning in mind, I never really wanted to get married. I didn't see it as the 'be all, end all.' To us marriage felt like a "supposed to" and we weren't into that. We dealt with our families for years, asking: "When are you two going to finally get married?" We would respond with: "Never!" But January of 2016 rolled around and I wanted something new, something good. I think we both needed something exciting. Let's get married and use that tax refund to travel the globe like we always wanted! Haha. So we jumped on board, but our feelings and opinions about big weddings didn't change. There was no way we were going big, spending that kind of time and money on one day. Kyle wanted only five people, so to him 18 was a lot. But I got him to that. Also the idea of making it fun and stress-free for everyone, not just us, as well as having everyone contribute their skills and talents here and there. One of our closest friends was already ordained. We wanted a wedding were no one paid for their stay. In the last few years, I have seen or experienced how expensive and stressful it is to be a guest or a part of a wedding. A friend of mine went to five weddings in one year and was like: "I'm broke. I can't keep doing this." We made a deal that all of this had to feel like a free vacation for everyone – without breaking us and our parents. So we picked the number of the guest list by how many people would fit in the Inn at Summerwood Winery and rented the whole place for the weekend, including it as part of our budget. I can't tell you how shocked our friends were. The moods and outpouring of love from everyone was unbelievable.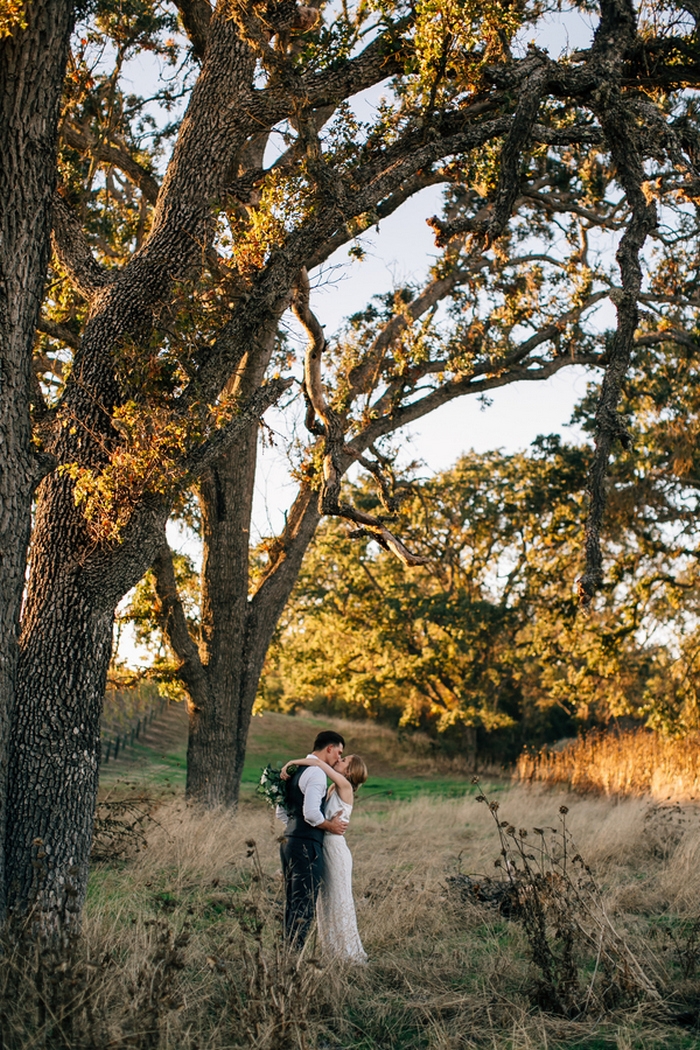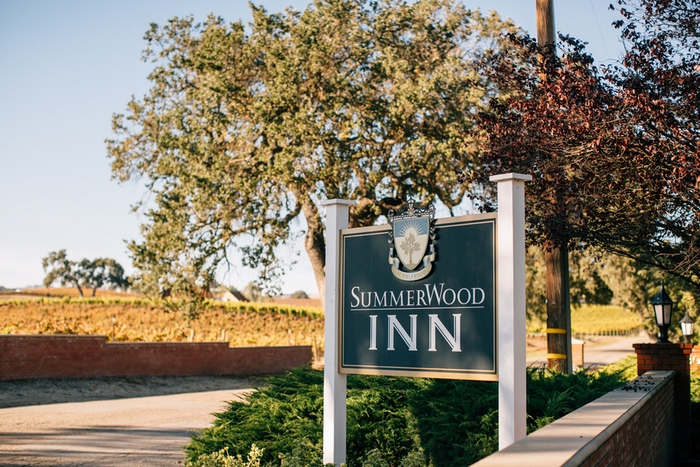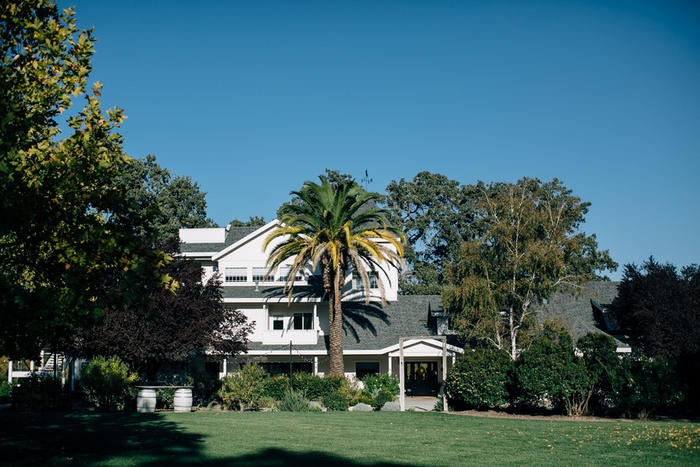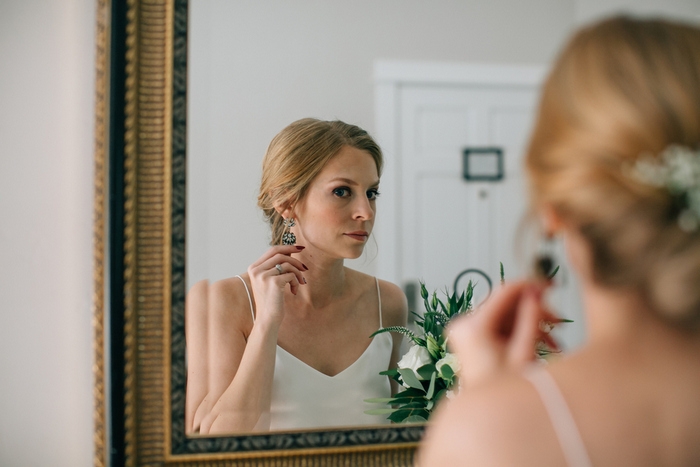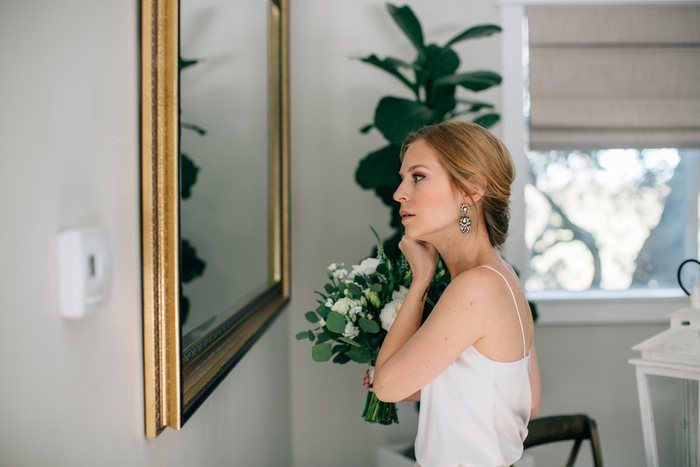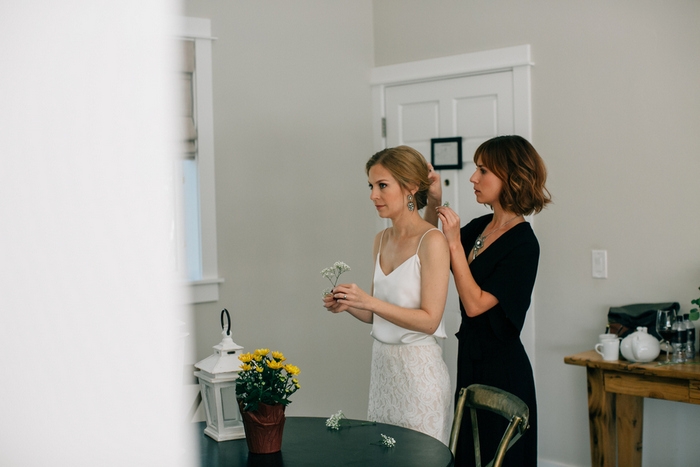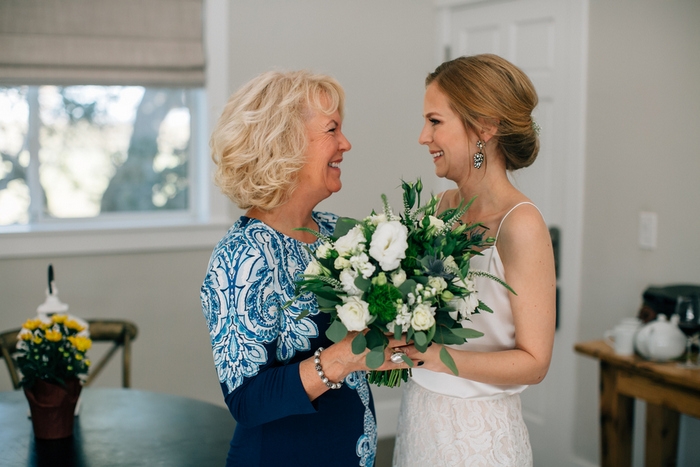 What are some the challenges that you faced planning an intimate wedding?
 So due to the fact that we covered everyone's rooms, which took up a lot of the budget, we had to get creative elsewhere. I am so grateful that I had my sister, Kacy. When you are planning a small wedding, it's all on you. There is oftentimes no wedding planner. My sister and I did the majority of it at night when we got off work. She is an incredible researcher and she put out the feelers and found Hannah Kate, our photographer, who was beyond incredible. I can't say enough about her. A big priority in all of this was to get great photographs. We got that and more with Hannah. There is so much to think about and you have to put together every detail. The table was huge for me. I wanted it to feel beautiful, yet fun and like a big family dinner. We made or collected all the table setting pieces. Everything took loads of planning, but it was all worth it. I was very proud of our work.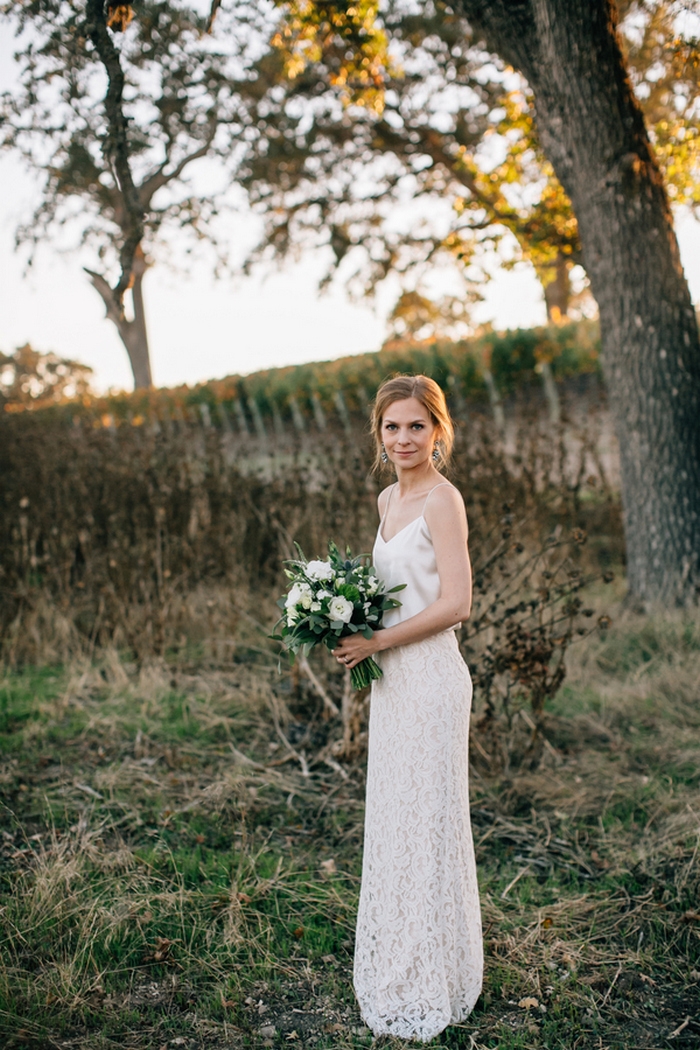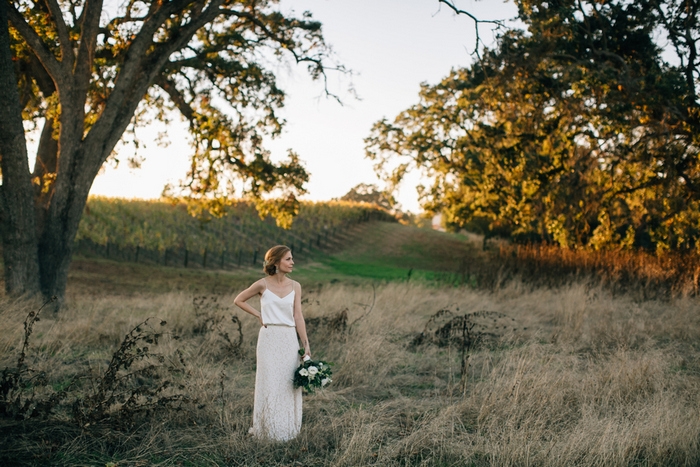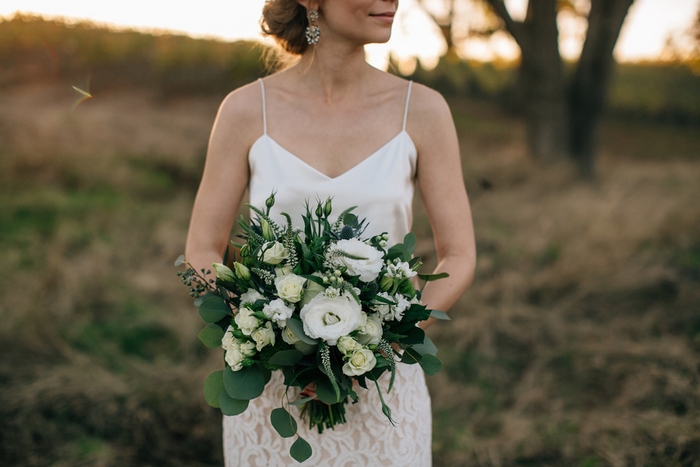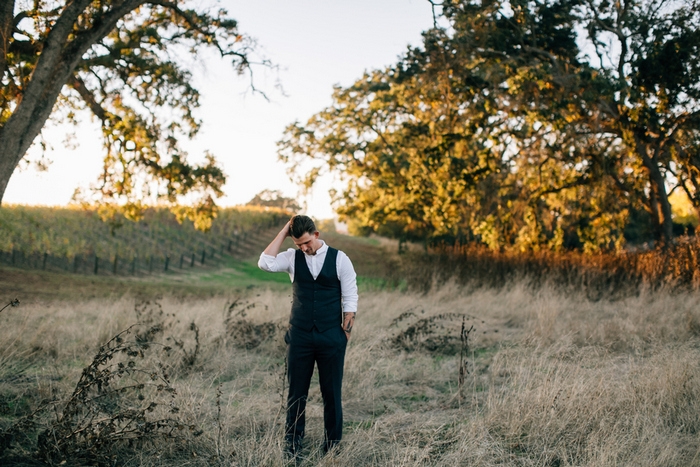 Was it difficult to pare down the guest list?
 Yes, it was difficult to pare down the guest list. My parents are divorced so I have more people in general than he does when it comes to family. But when you're dealing with such a small number of guests, I didn't want it to feel like it was all my people and not his. We threw out a rough list and as we looked at it we realized we had to keep it inner circle, the minute you went out to aunts and uncles it grew exponentially. So it became immediate family (parents and siblings) and friends, some of which included cousins.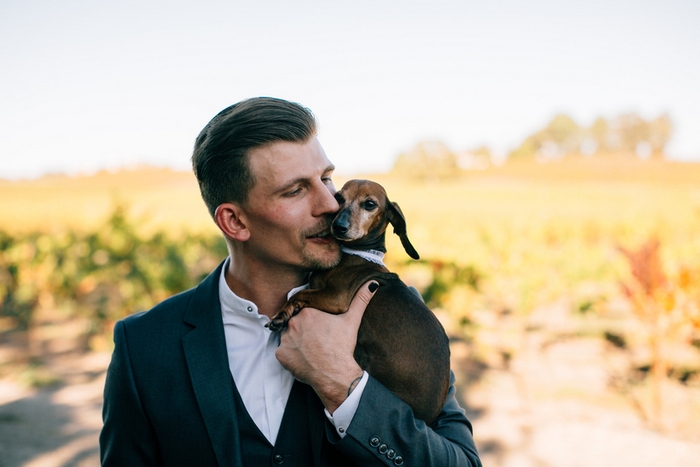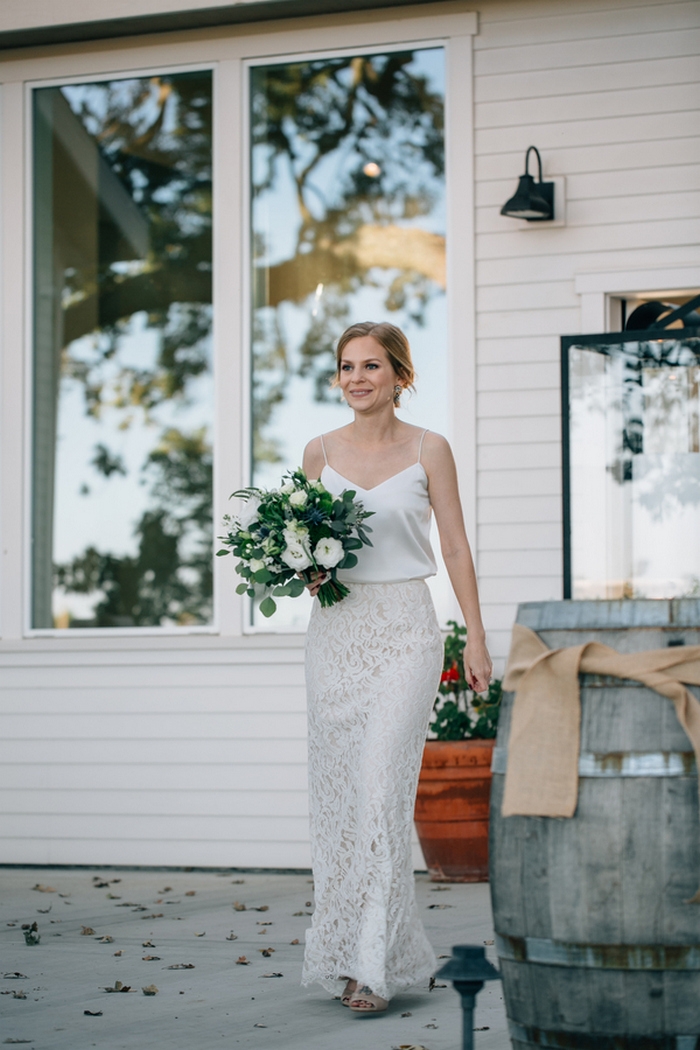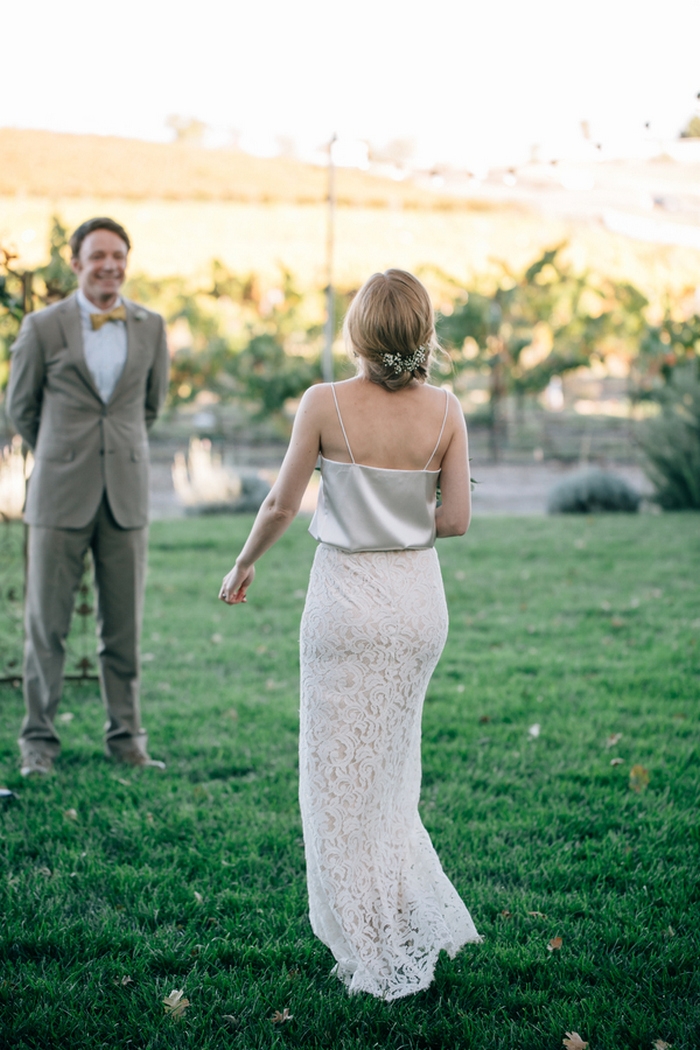 Did you have any 'issues' with the small guest list from friends and family? If so, how did you address them?
 Oh yes, we had issues with family members, but having Summerwood Inn as our excuse helped a lot. We would say we can't fit them in the Inn, we have to keep the price down. It was hard to make the calls to our extended family letting them know the news but also that we were keeping it very small. Most of them understood completely and it all worked out. The beautiful photos helped to appease them after the fact. The other issue was drop outs. When you have such a small number and then someone says they can't make it, it changes everything. From room assignments to table settings. We made special little books for everyone, so when people dropped out we would have to regroup and start again, it wasn't like "oh well" it was "oh shit." But in the end everyone who was meant to be there was there. It was perfect.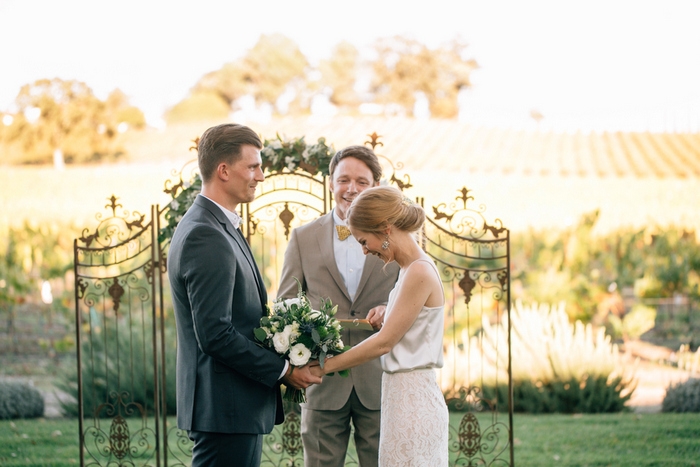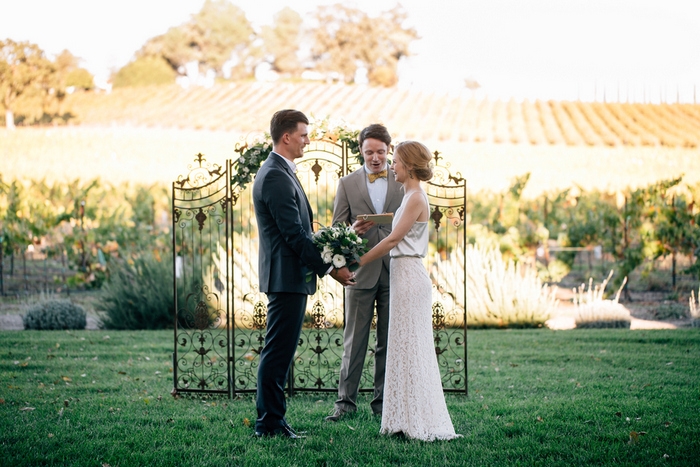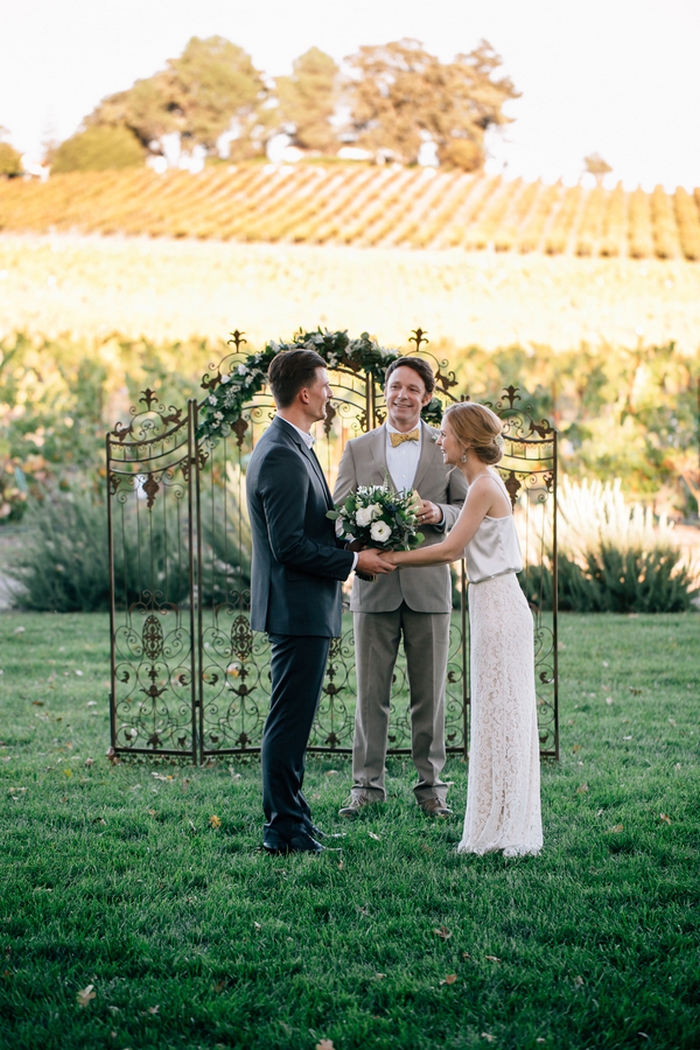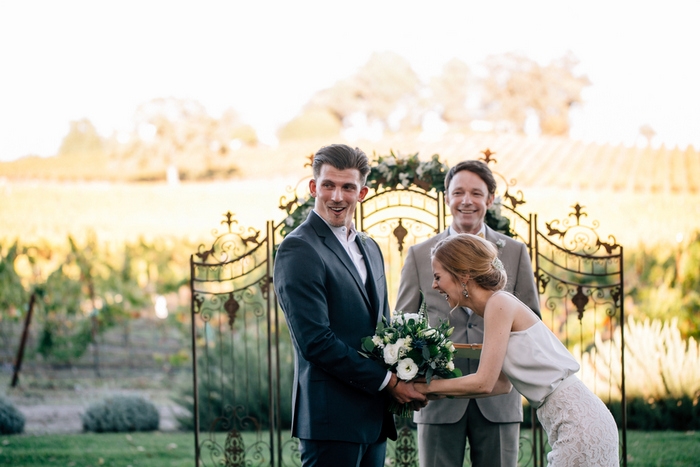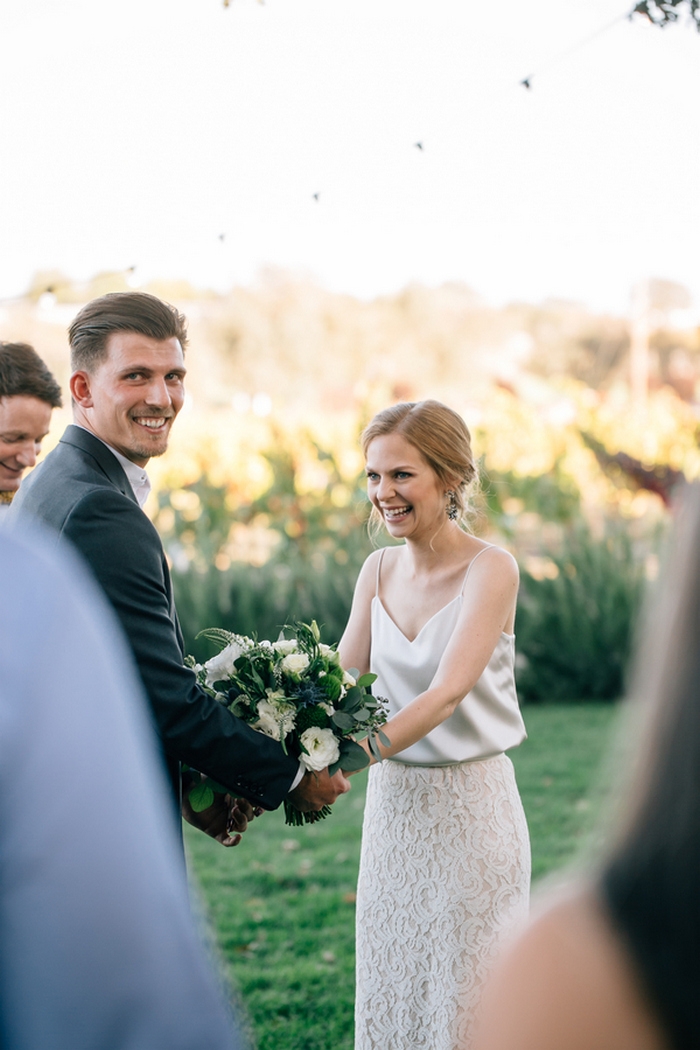 What were the highlights of the ceremony?
 The ceremony was so short – five minutes maybe. I found a beautiful trellis online and used that as a backdrop behind us but you could still see the beautiful vineyard behind it. I had Kay from Country Florist create a garland as well to put onto it. I think the highlight was our friend who performed the ceremony. He knew us so well and added these tidbits that made us as well as everyone else laugh. It felt intimate, yet casual and full of love. We had everyone stand around with their wine glasses in hand and since it was short, I think it was easy for everyone to stay in it. You could feel the love.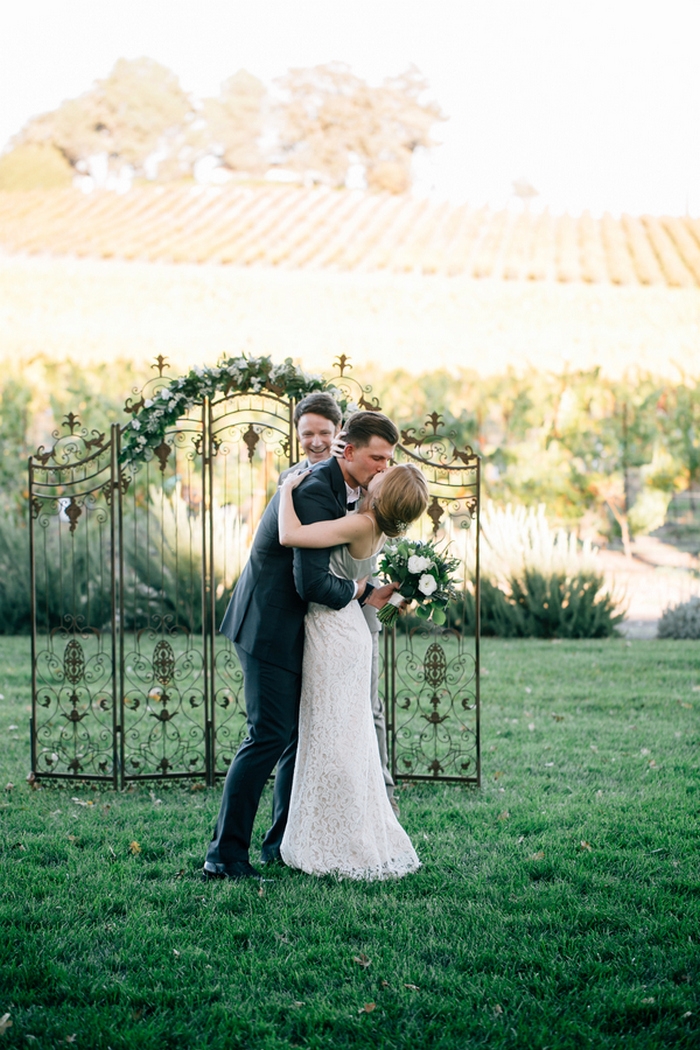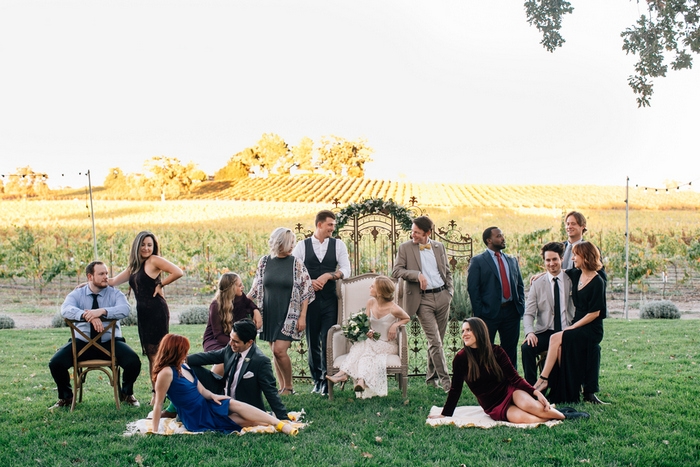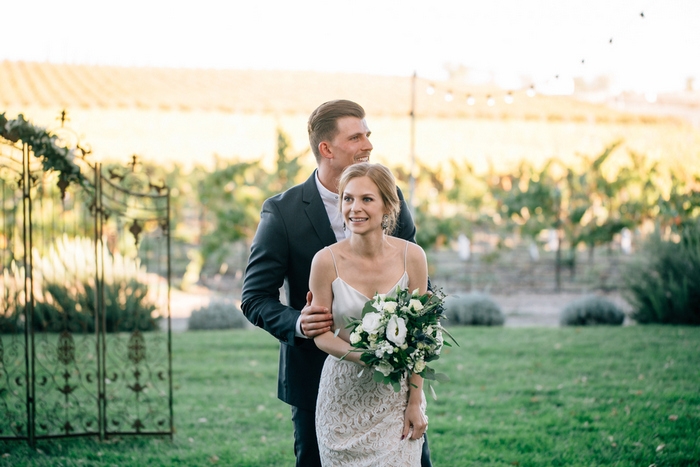 What were the highlights of the reception?
 The dinner was phenomenal! Everyone couldn't stop talking about how incredible the food was. The chef at Summerwood was superb, and so was the entire staff. We didn't pay for a DJ. Kyle and I made the playlist both for dinner and the reception. One of our friends who attended brought his amp and we rocked. We knew our audience and had a little in there for everyone. We didn't go by the rules, we just partied. No specific dances or anything. 90% of the guests love to dance so there was no lull on our make shift dance floor, which was the patio out back of the inn. One of Kyle's cousins is a tap dancer. He asked her to dance and it was mesmerizing. Another one of our friends is a music buff, he took control at the end to make sure we ended strong.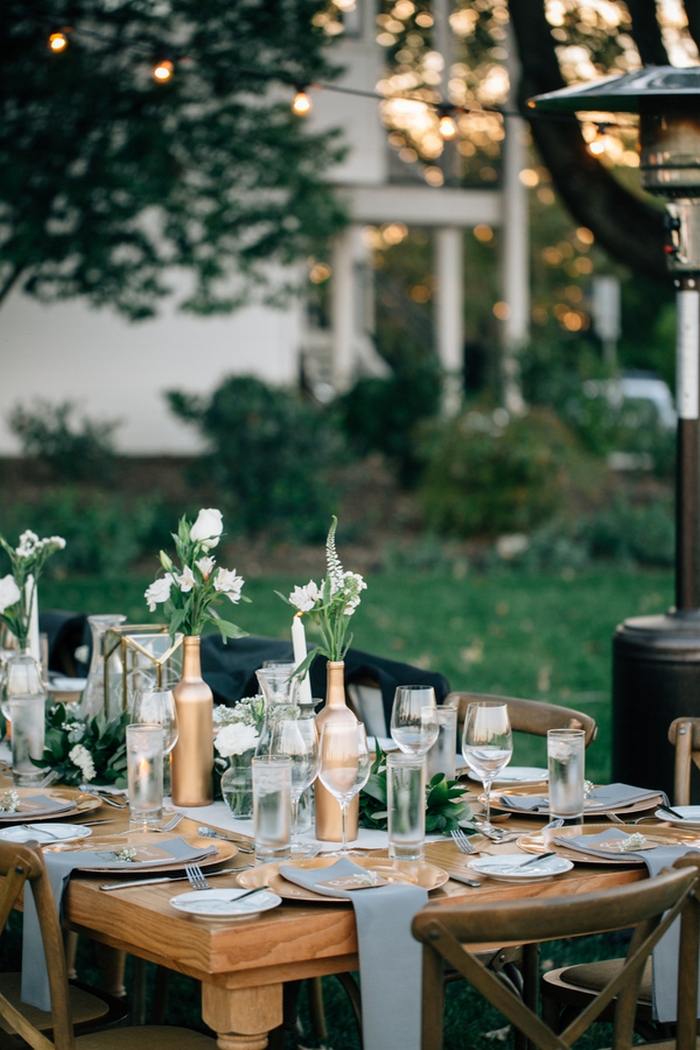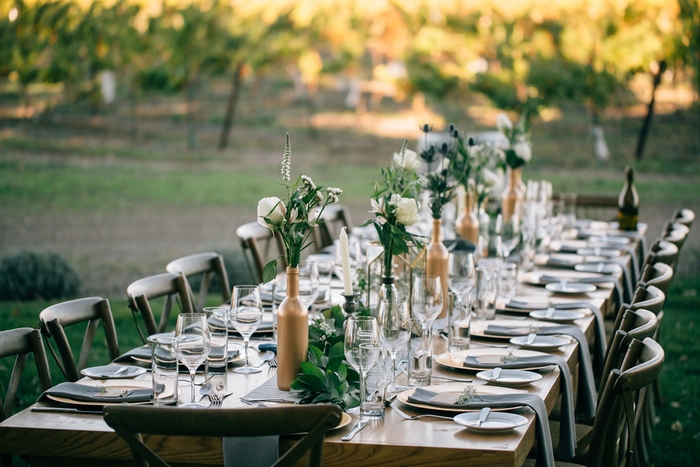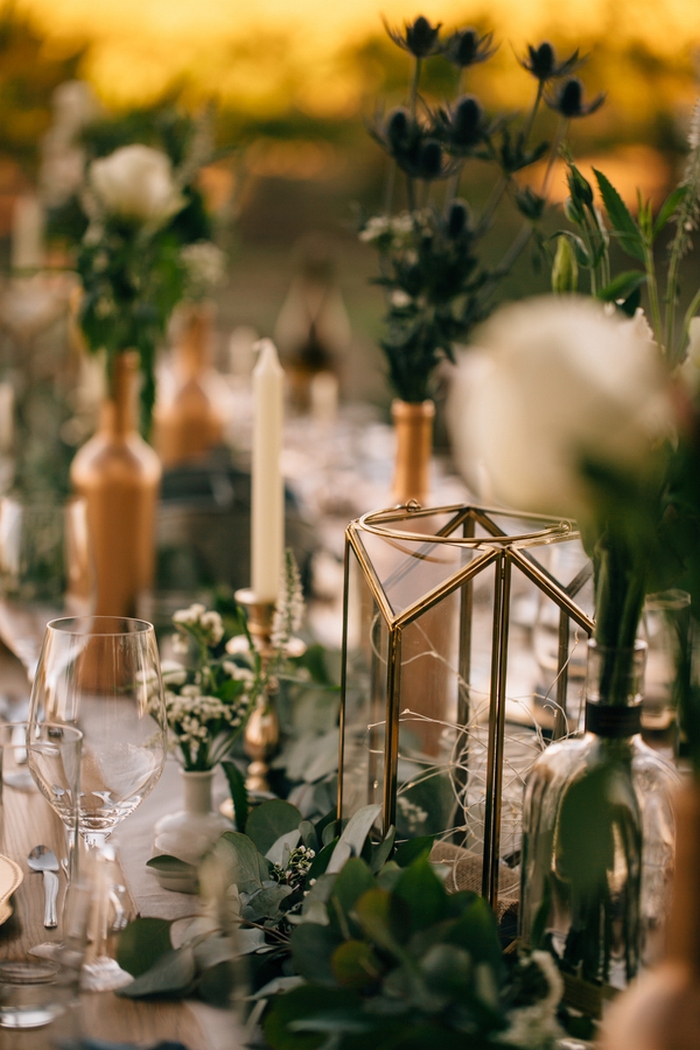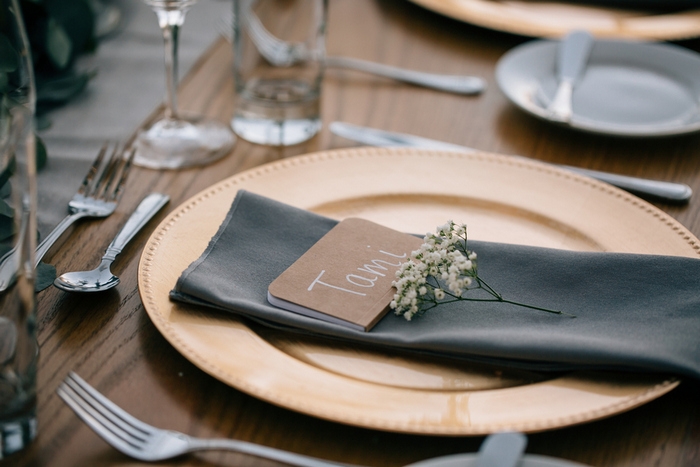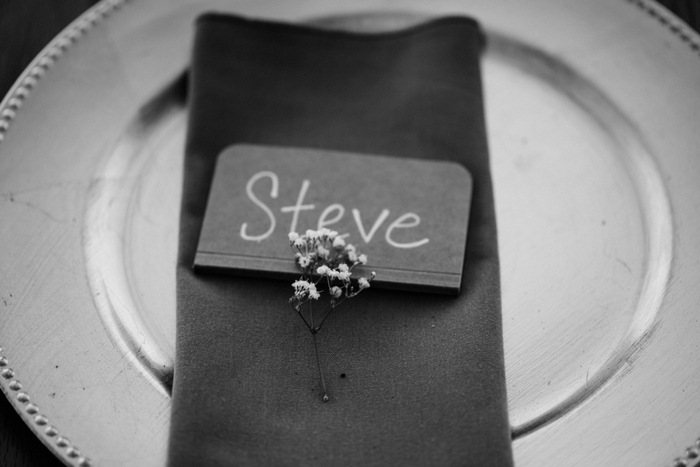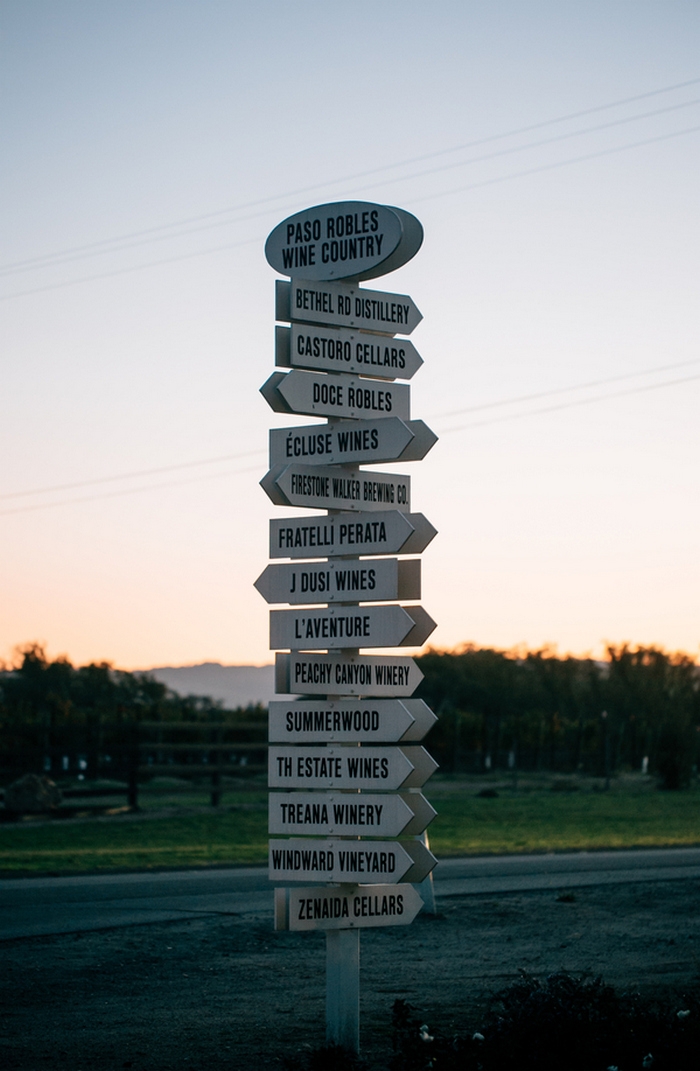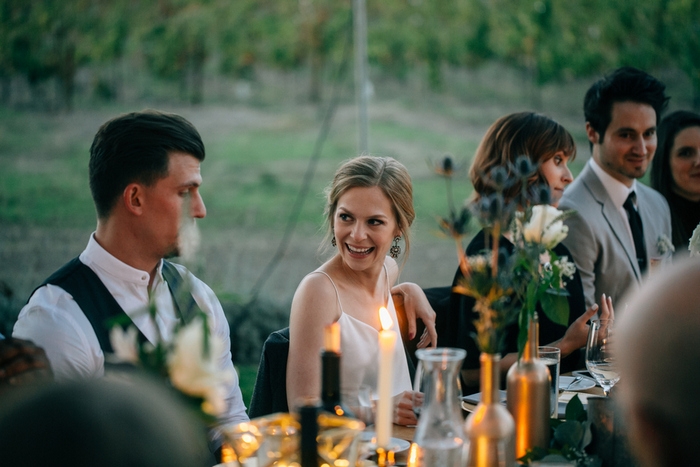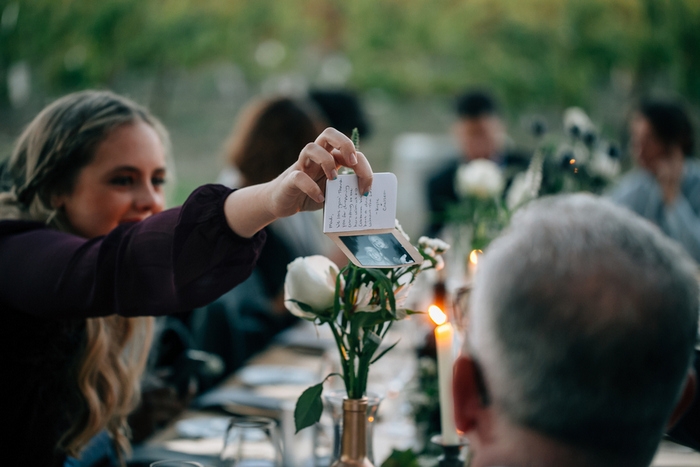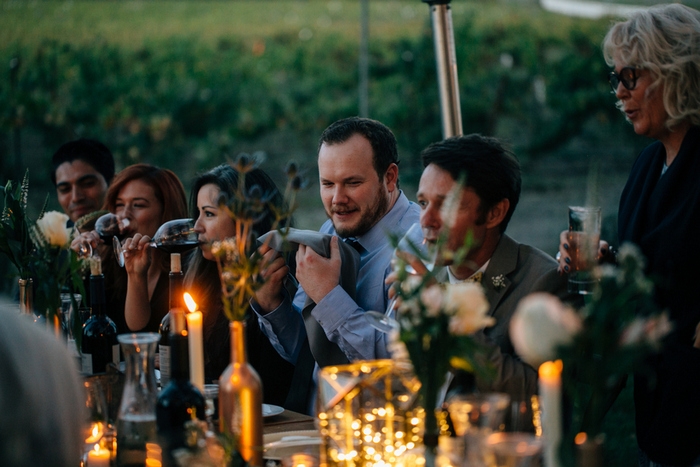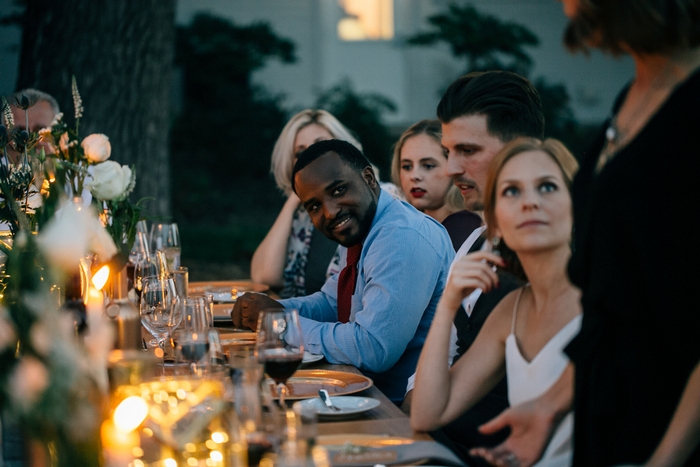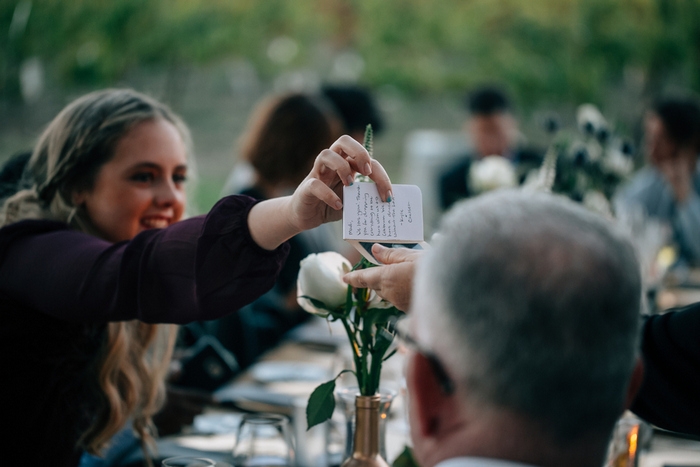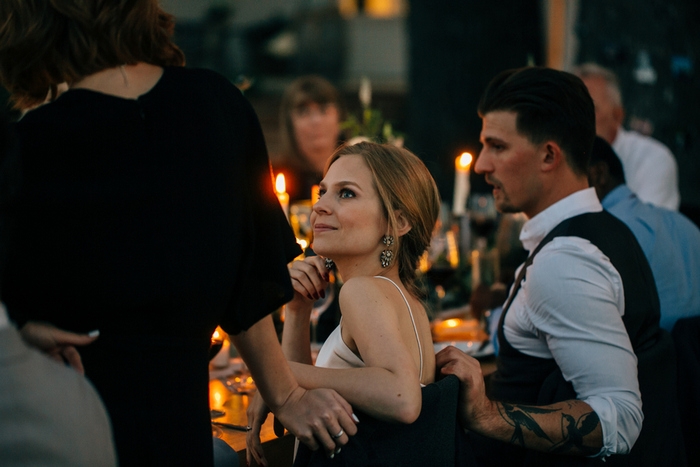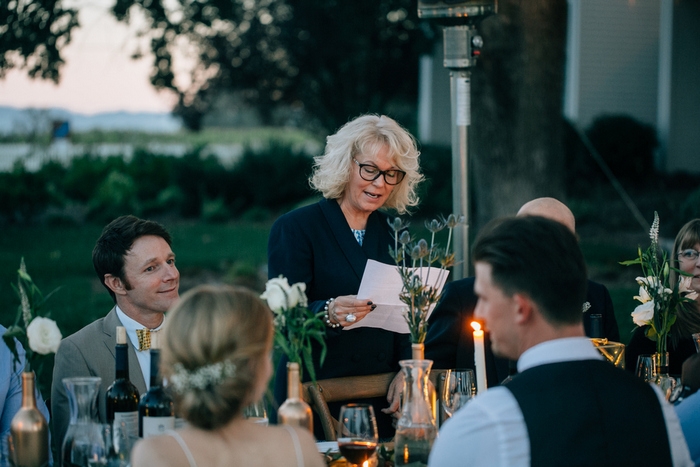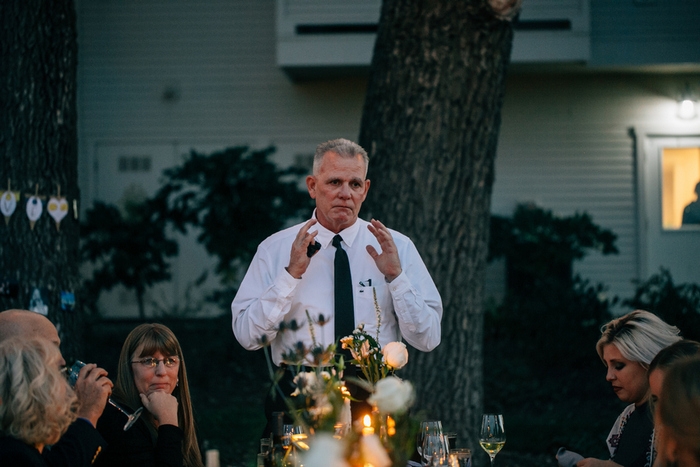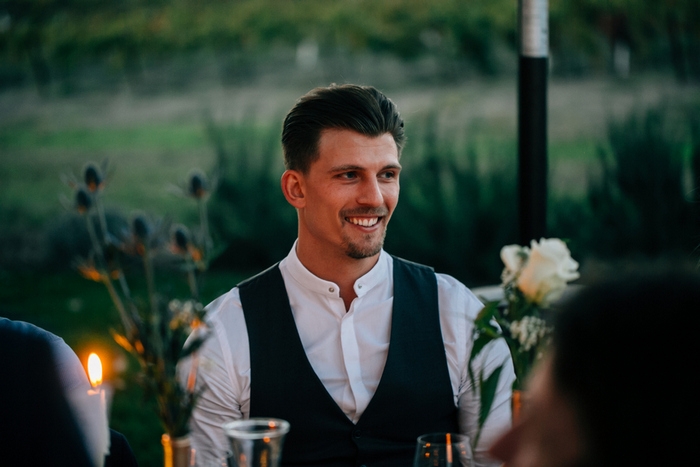 What was the best thing about having an intimate wedding?
 Everything! You get see everyone's uniqueness. My friends and family are incredibly creative and as all my parents pointed out, incredibly unselfish. When they saw a chance to help and add their own skills they jumped at it and did it with so much love. I think having an intimate wedding makes everyone feel special, you're a part of something and you matter, you aren't one in a sea of people. Kyle and I whether together or separately got to have moments, real moments with everyone there. And we remember them! Having a whole weekend, not just one day, made it not a blur. I remember it all. And we did it our way surrounded by a core group of people we adore and who adore us. We got messages for weeks after about how people wanted to go back and do it again. They couldn't stop thinking about how great it was. And neither have we.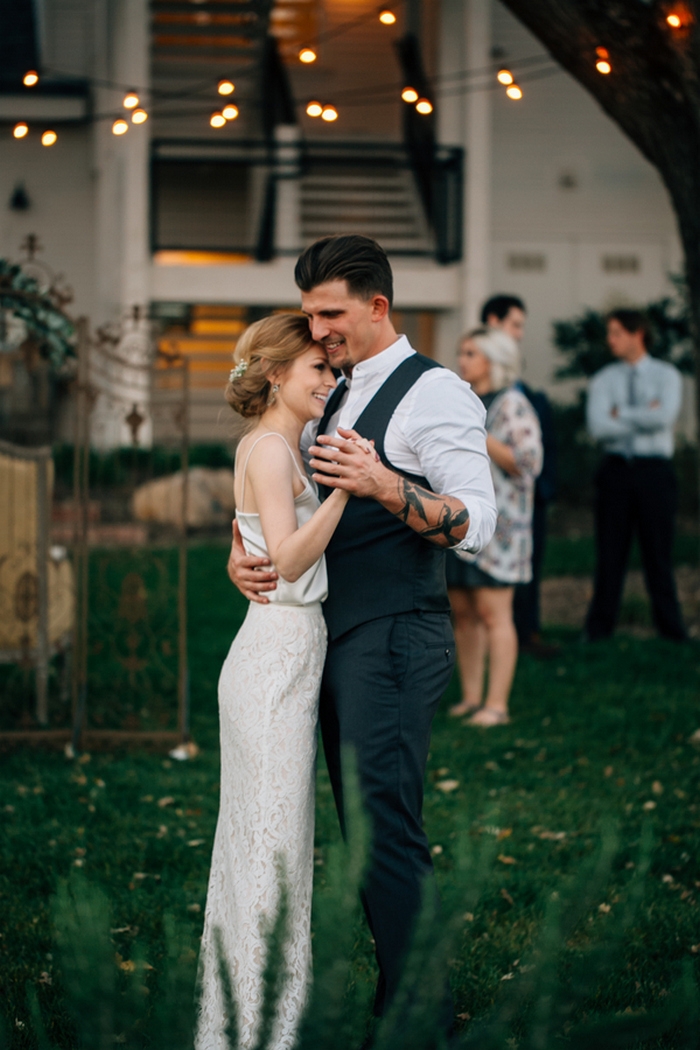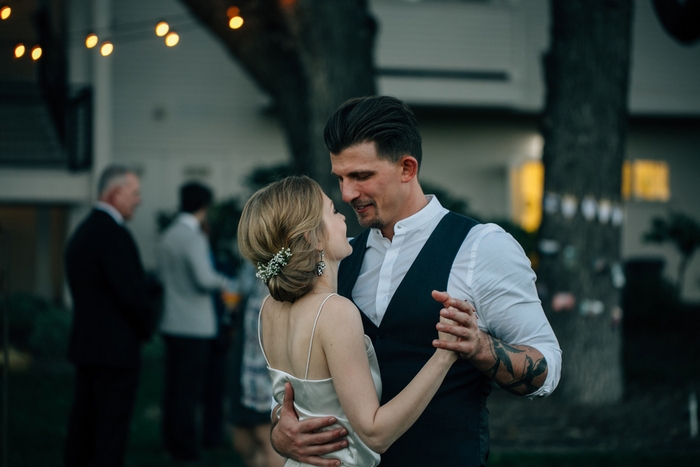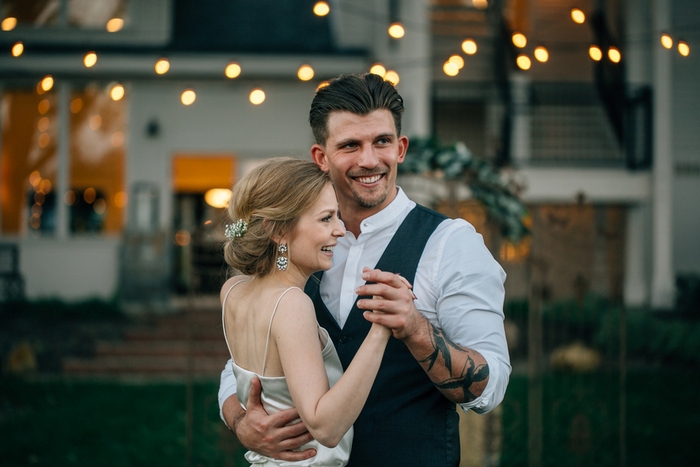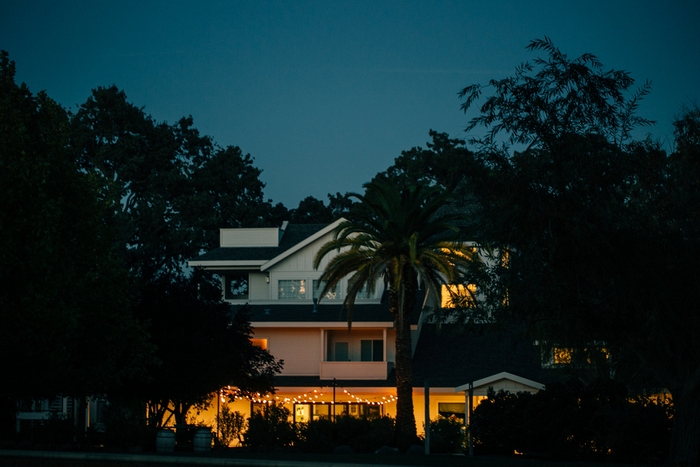 What advice do you have for couples who are considering an intimate wedding?
 Do it! Though it can be hard in the beginning with the guest list, it is worth it in the end. You have more control, you can do it the way you want. No "have to's". Make a list of must haves and don't settle, you will find it or you (or someone) can make it. Know what's important and what's not for the both of you and hold that at the center. Keep it intimate everywhere, with everything. When you are doing it on your own the simpler the better on the big stuff. Add the personal touches everywhere too. We did one location for everything. Also surround yourself with talented people and let them shine. Pinterest and websites/blogs like this are so insanely helpful to make your vision a reality!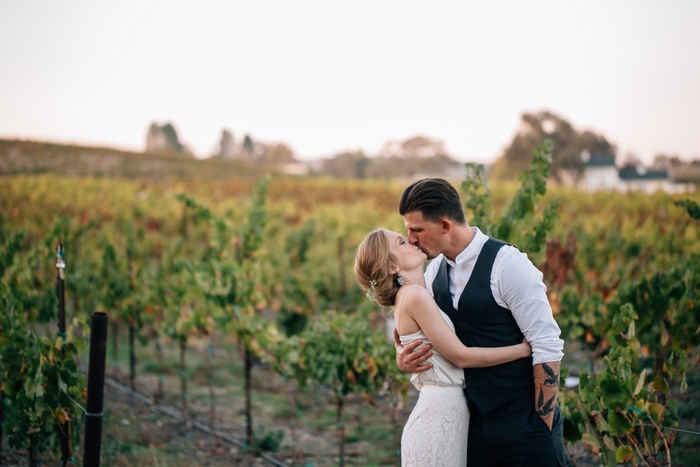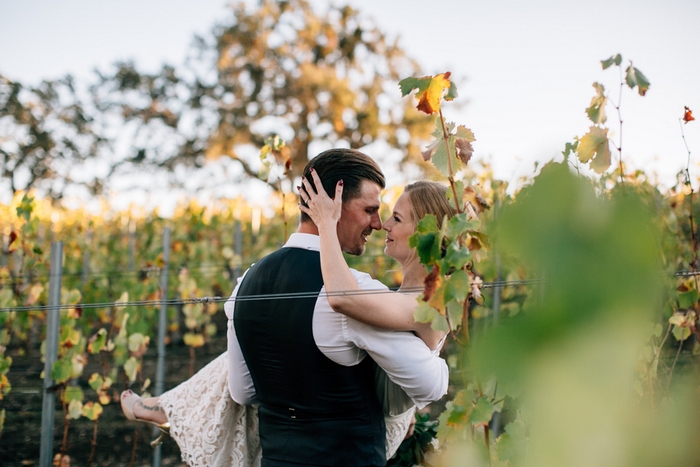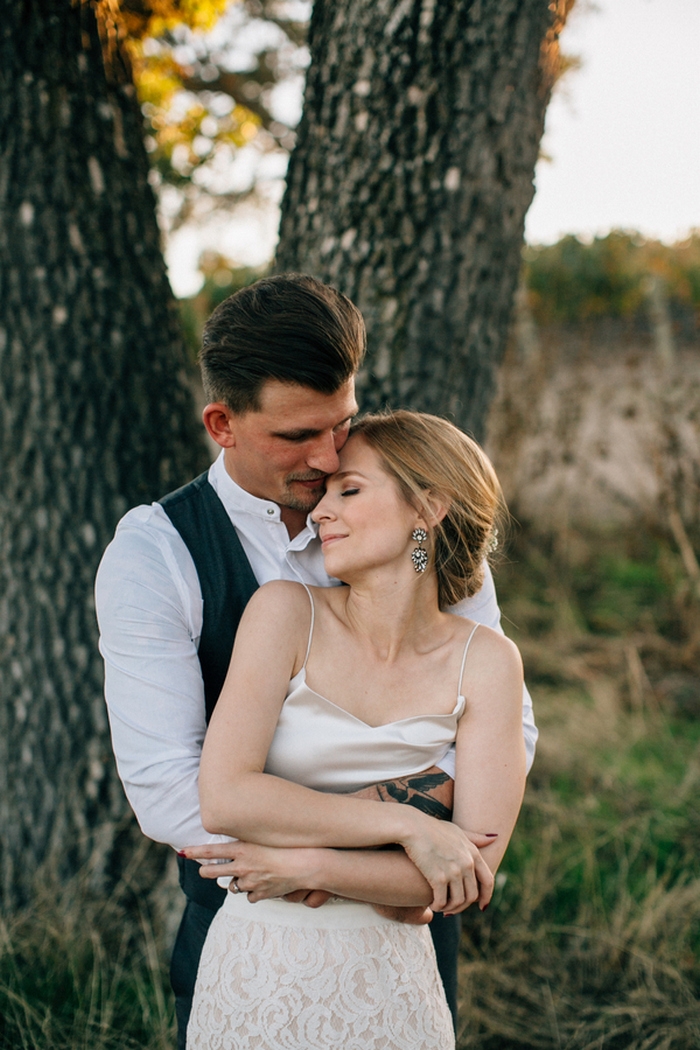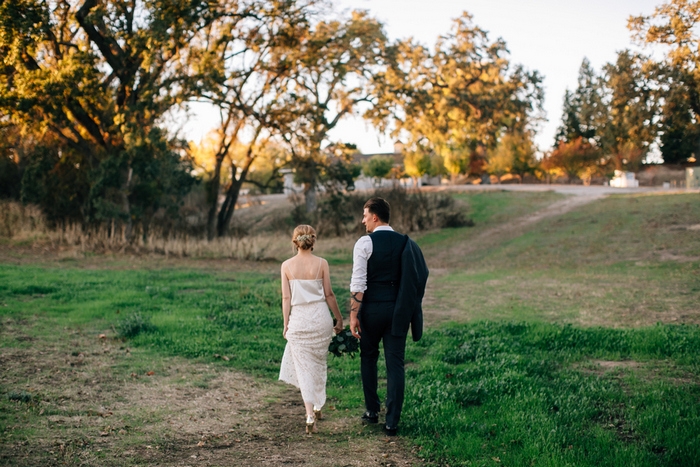 Vendors:
Venue: Summerwood Winery & Inn

Tables and Linens:  All About Events

Flowers: Country Florist 
Photography:  Hannah Kate Photography

Save
Save
Save
Save