If you have a people-loving pooch, there is no excuse not to include him in your wedding. Now the question is, do you dress up your dog? After you see these adorable pieces of wedding attire for dogs, your answer will be YES! If your pup is fussy, there are simple floral collars for your pooch. If he is more compliant, you can go all out with a sequined tuxedo!
It's okay that your dog can't talk. This blush bow tie from LittleBrotique speaks for him: "Why yes, I am a handsome boy!".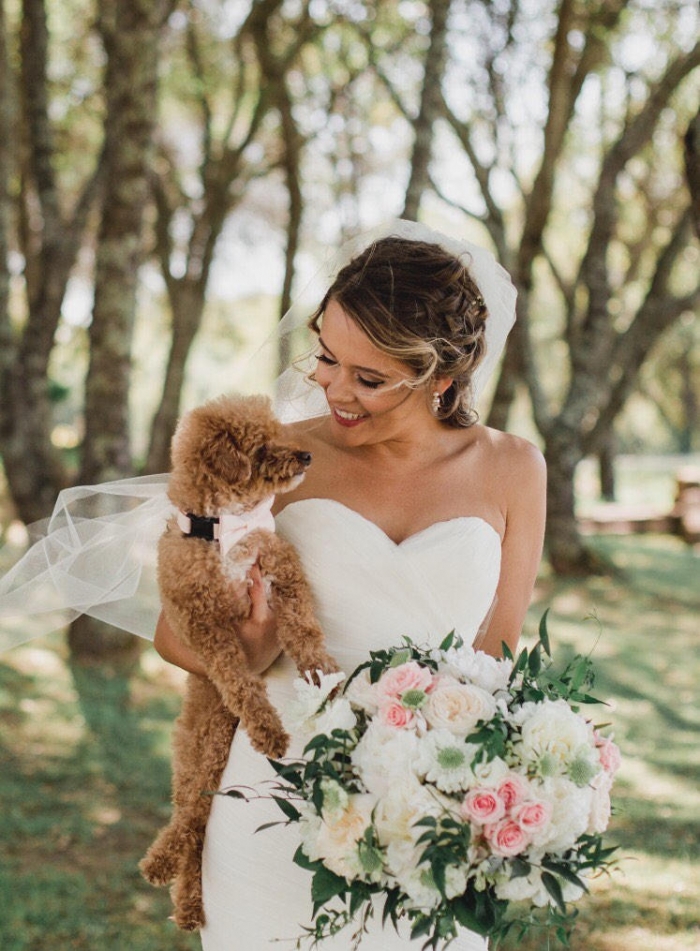 This flower crown from FlowersLovers is perfect for your boho wedding!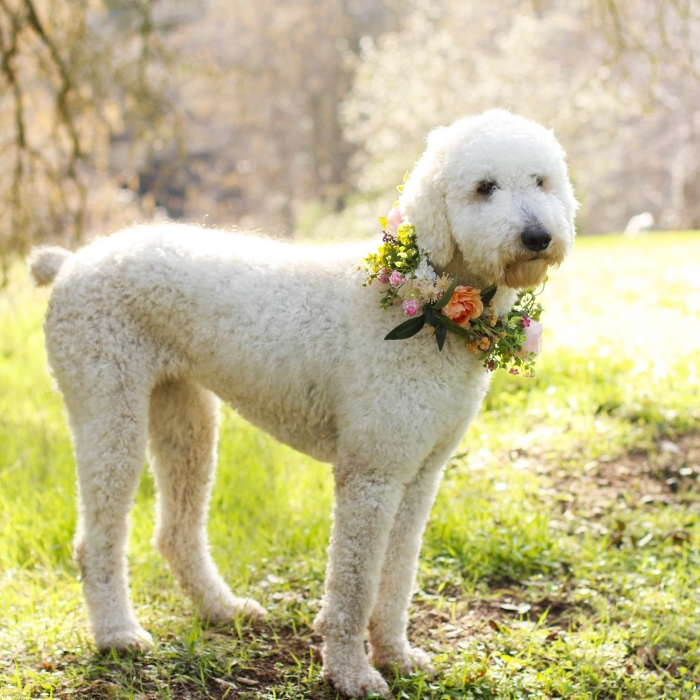 Talk about cuteness overload! This rose gold tuxedo from AnnaHappydog may be the most adorable thing we've ever seen!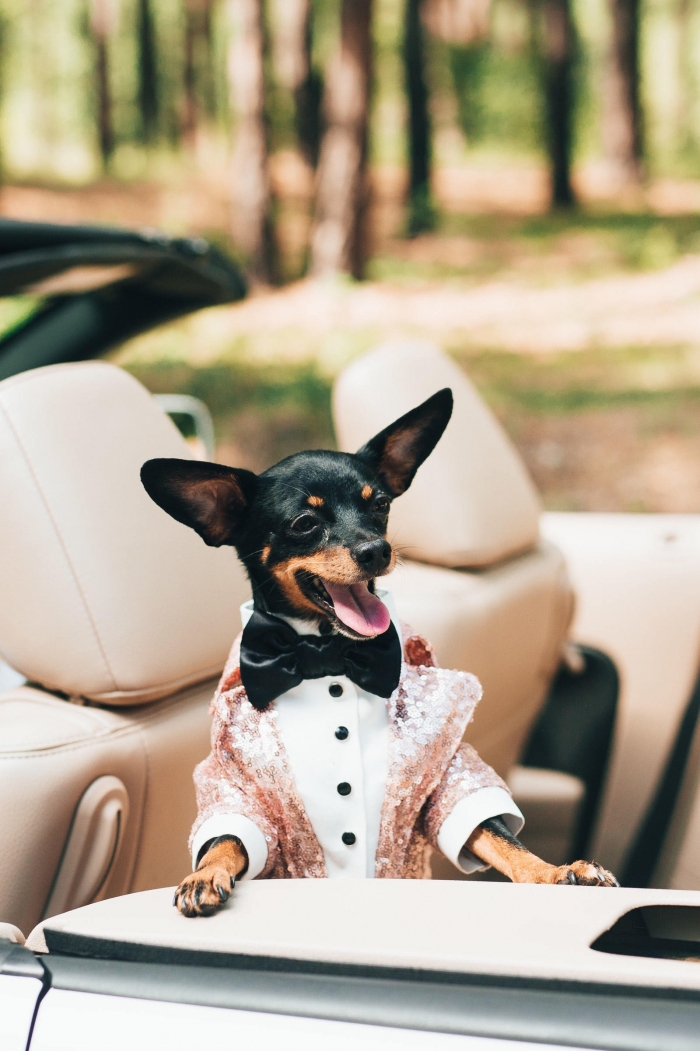 This pearl dog collar from FidoandFifi will make you wonder if your dog is truly the reincarnation of Audrey Hepburn.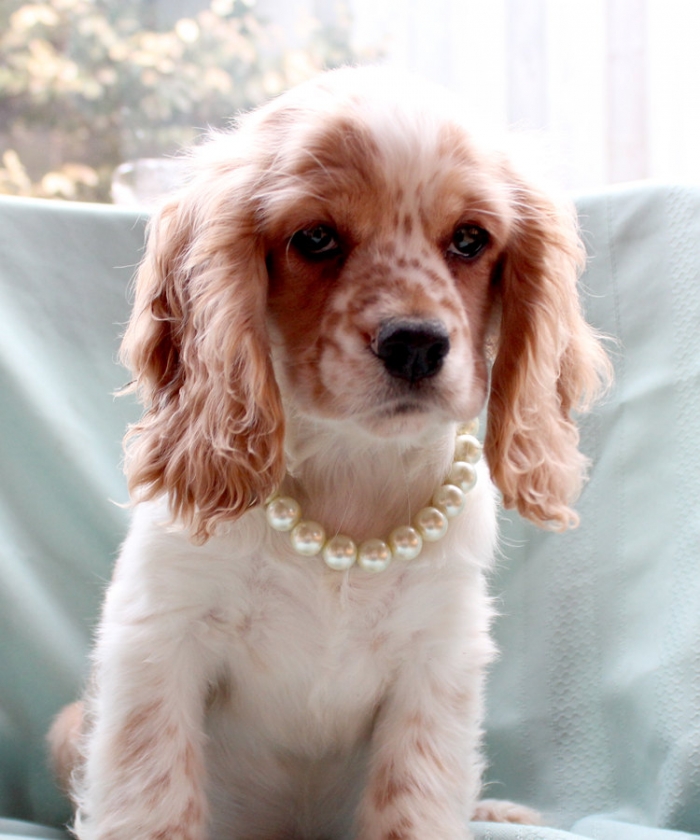 Who needs a flower girl when you can have a flower dog? This floral collar from BohoMutts is handmade and will look paw-sitively beautiful on your pup.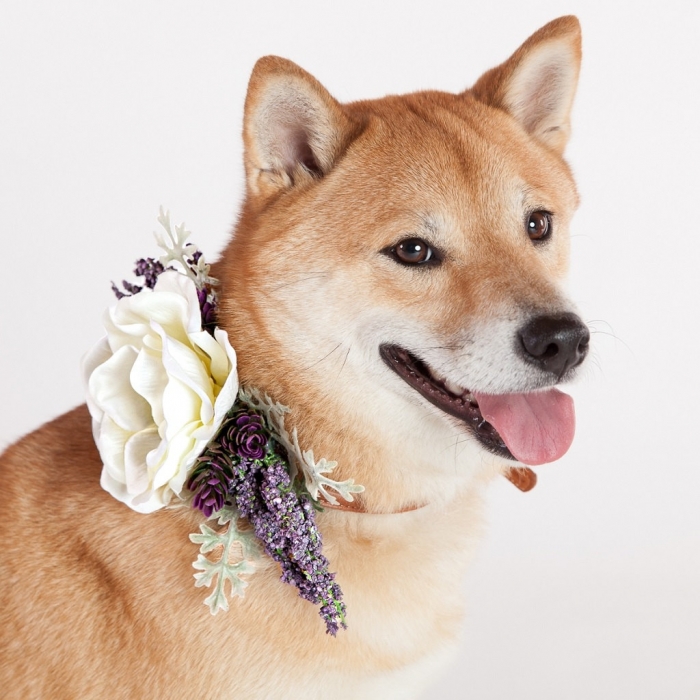 We're smitten with this majestic-looking pup! She's the perfect model from MagaelaAccessories' stunning pink floral collar.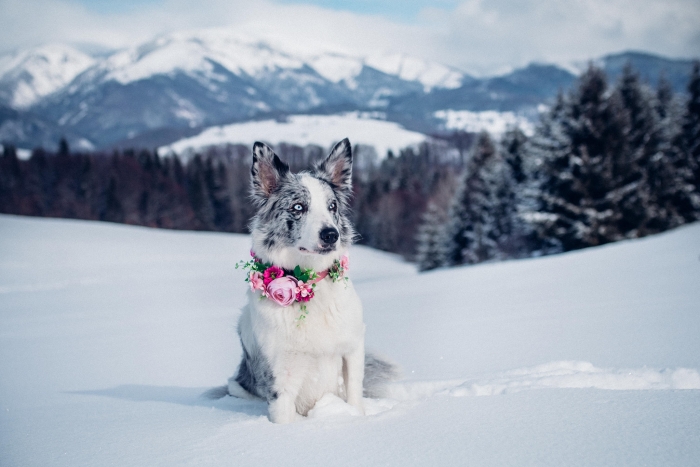 If your dog is anything like ours, you can't even imagine trying to wrestle him into a frilly outfit. This collar from CupidCollars fastens with velcro, and is super light weight, so you and your dog can both be happy.
*This post contains affiliate links.