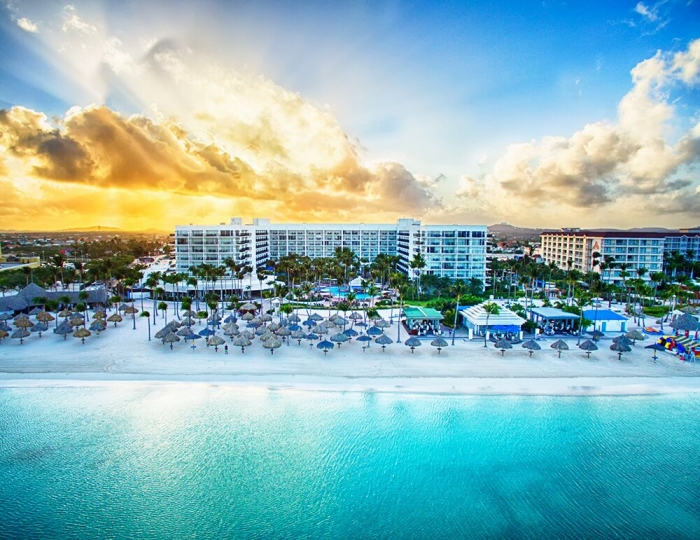 Is wedding stress getting the better of you? Does the idea of running away from it all sound like the perfect antidote to your wedding planning woes? Do you relish the idea of basking in the sun, while listening to the sound of palm trees rustling in the breeze, and gentle waves kissing the shoreline?
A destination wedding at Aruba Marriott will let you relax and focus on the excitement of your upcoming big day, rather than the demands that come with orchestrating a thousand little details. Which brings us to our first reason why Aruba Marriott is the perfect choice for your destination wedding.
You will be excited, instead of stressed! Getting married is exciting – and the planning should be fun. For so many couples, however, wedding planning causes turmoil.  Thankfully, it doesn't have to be this way. Aruba Marriott offers a seamless process while eliminating the typical stress of wedding planning. A sales coordinator is the bride's first contact for inquiries, and once a date is set, there is no need to worry about arrangements. The events manager will plan every detail of your big day, including flowers, set-up and cake, and will be on hand during your special day to make sure everything runs smoothly.
You will be in good hands.  One of the most important things about planning a wedding in a faraway place is knowing that you can trust the vendors that you are working with. After all, letting others at a distance orchestrate your wedding details is a leap of faith! At Aruba Marriott, you can trust that the service leading up to your wedding – and on the day itself, will be impeccable.
You will have the beach wedding of your dreams. Whether you chose to have an elegant sunset ceremony with sweeping views of the Caribbean and a buffet reception or a casual cocktail wedding right at the shoreline, Aruba Marriott will create the perfect beach wedding to suit your needs. At any of their beautiful beaches (Tradewinds Beach, West Beach, South Beach, La Vista Terrace), Marriott offers a variety of personalized options to take your beach wedding to the next level.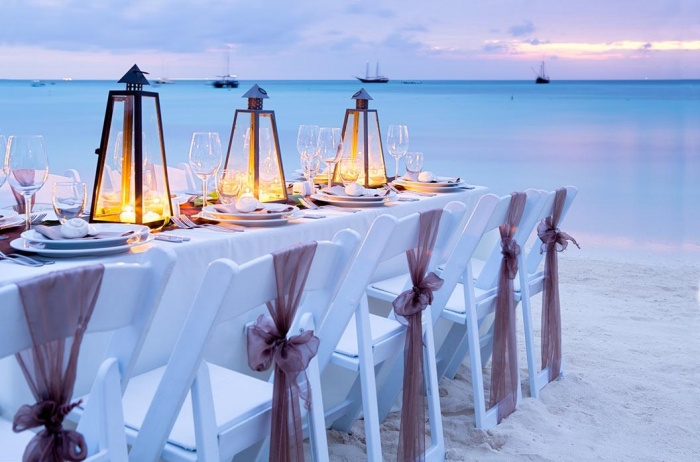 You and your guests will have the experience of a lifetime. Before and after your wedding, you and your guests have a variety of awesome activities to choose from, including an Island Bus Tour, Land Rover Adventure, Natural Pool Safari, Paddleboarding and Snorkeling. Just think of the fantastic memories that will be made at your destination wedding!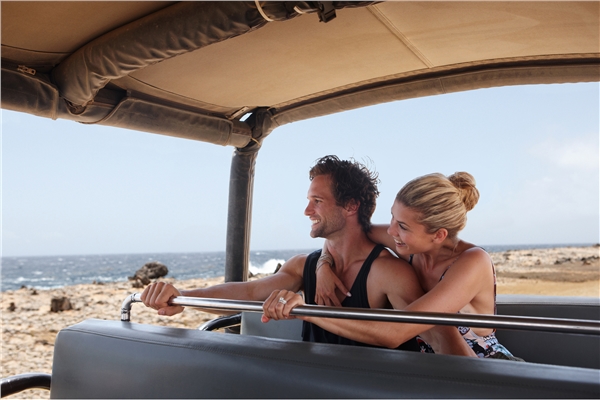 You have discovered the perfect honeymoon spot. Once your wedding is over and your guests have gone home, you and your sweetie can have some delightful one on one time during your honeymoon at Aruba Marriott, where there is a honeymoon package for everyone. Honeymoon Bliss (how can you beat Breakfast in Bed?) and One Happy Honeymoon Program (includes a free night when returning for first anniversary trip) are just a couple of options to choose from.
Want to learn more about having your destination wedding at Aruba Marriott? Visit Aruba Marriott.
Sponsored Post.
Save
Save
Save
Save
Save
Save
Save
Save
Save
Save
Save
Save
Save
Save
Save
Save
Save
Save
Save