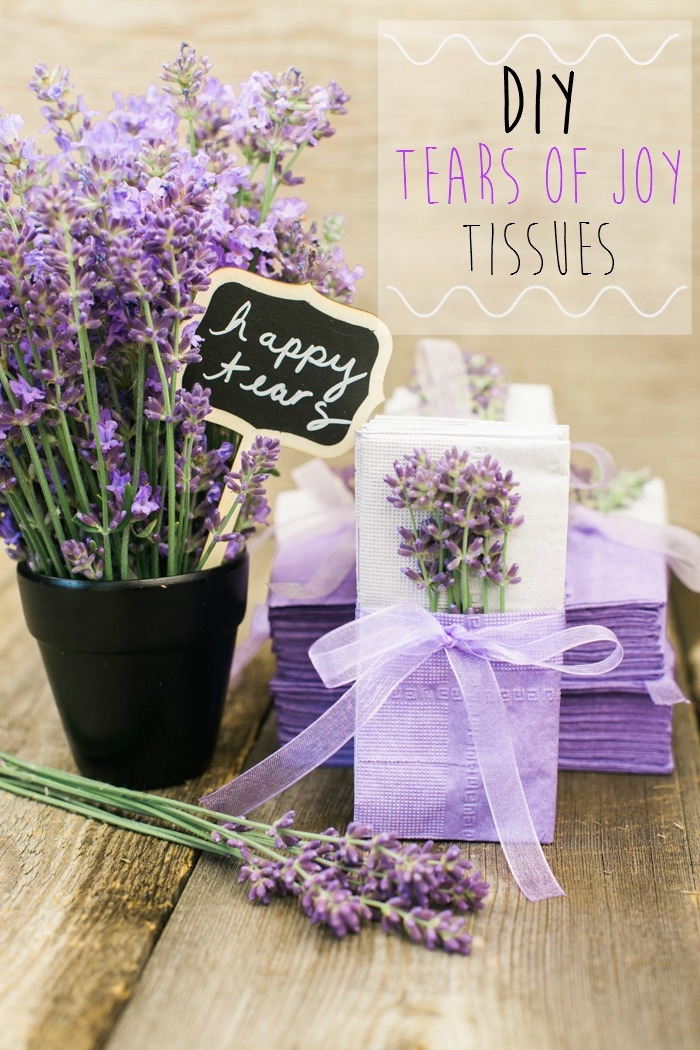 Weddings are emotional. In fact, I don't think I've ever been to a wedding where at least a few happy tears weren't shed. That's why it's a good idea to provide your guests with something to wipe away those tears of joy. Although a box of plain ol' tissues might do the trick, we've created something that we think you and your guests will find a lot more inviting: DIY Tear of Joy Tissues.
We recently discovered an adorable line of scented tissues from Renova, a Portugese paper product company that just expanded their goods into Canada. Mango Milkshake, Spearmint Gum and Fresh Lavender are just a few of the fun scents offered. Since we are WAY obsessed with just about anything lavender, we used the purple and white Fresh Lavender tissues for our Happy Tears project.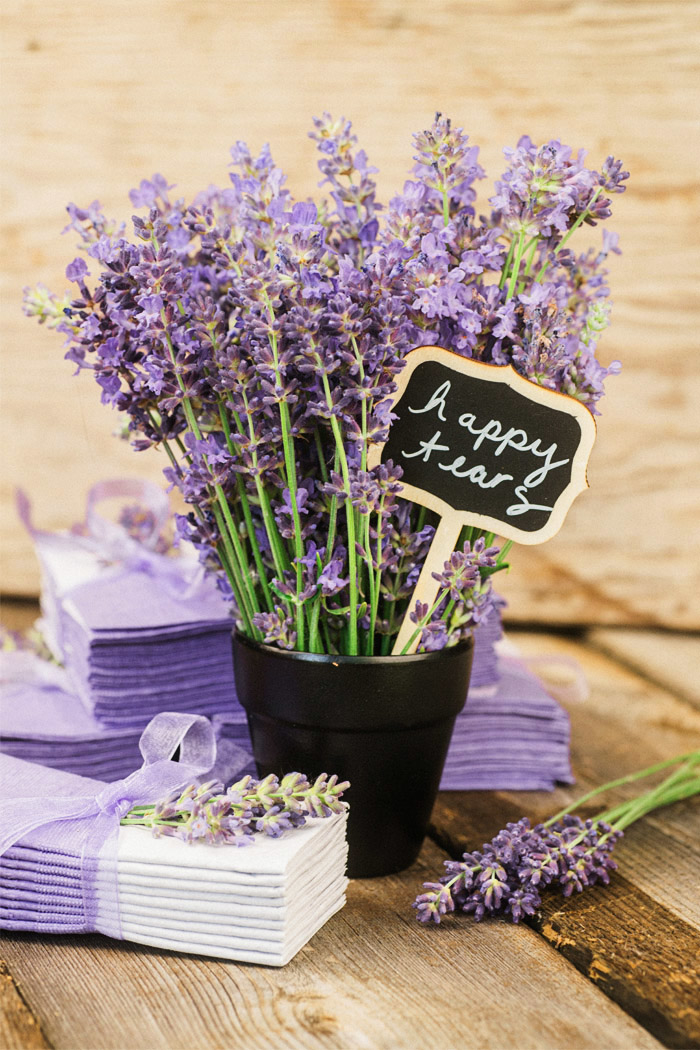 Here's what you will need for your DIY Tears of Joy Tissues:
one pack of Renova Fresh Lavender tissues for each guest
organza ribbon (21″ for each tissue bundle)
fresh cut lavender
scissors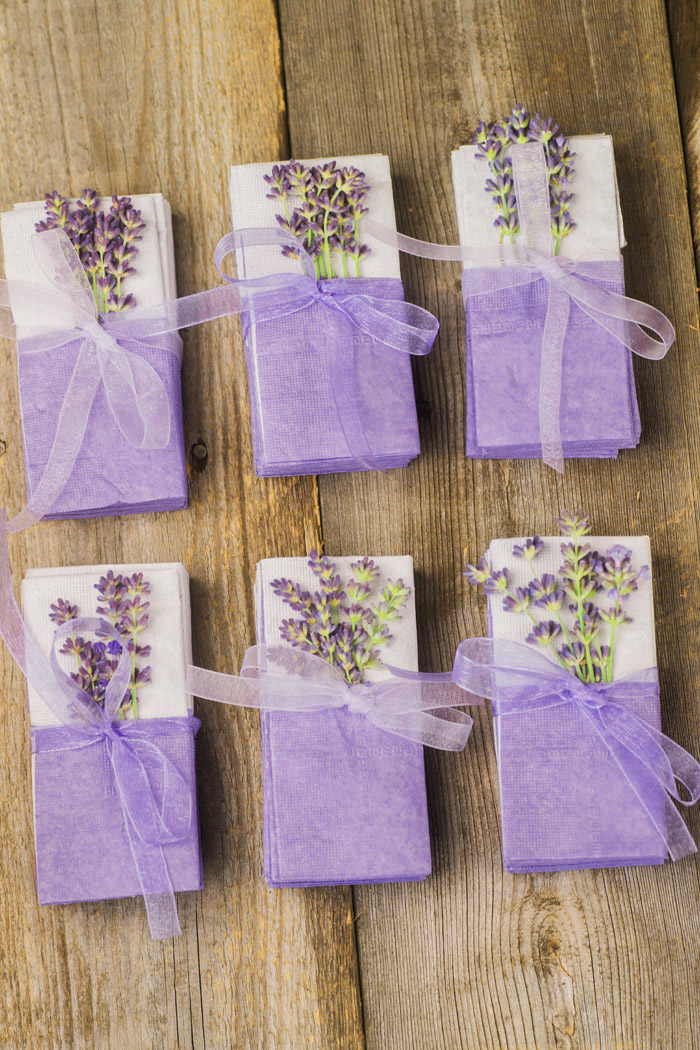 If you want to create the Happy Tears Bouquet, you will also need:
small chalkboard sign
chalkboard marker
small chalkboard pot
fresh lavender bouquet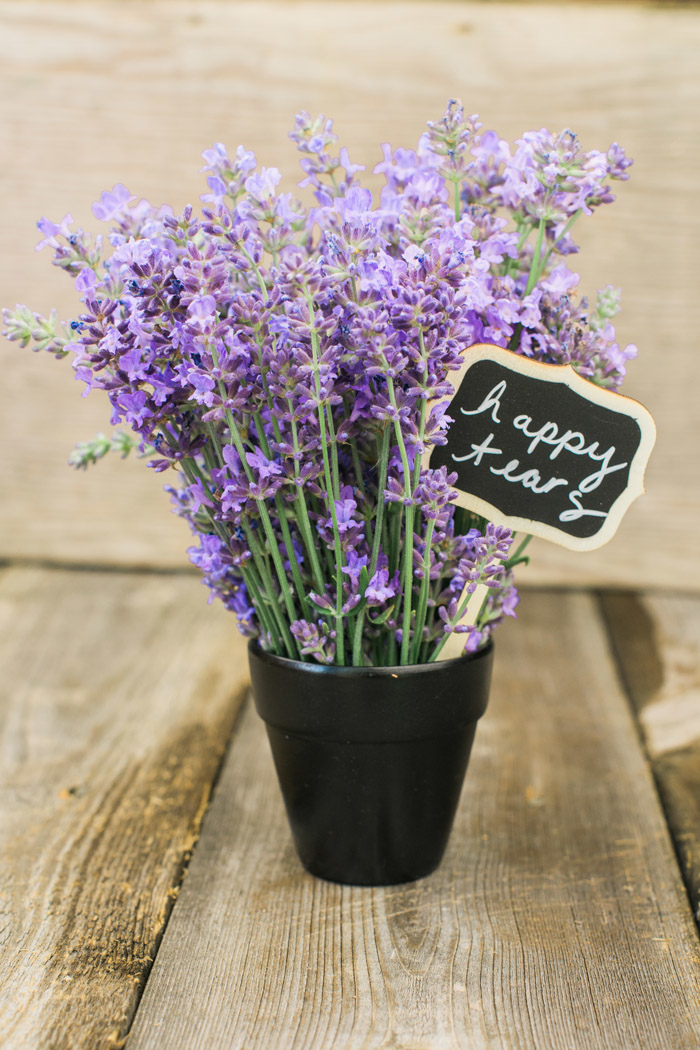 Remove packaging from tissues. Cut lavender stems to 3.5″. We used 6-8 stems for each stack of tissues. Place lavender bundle beneath purple fold.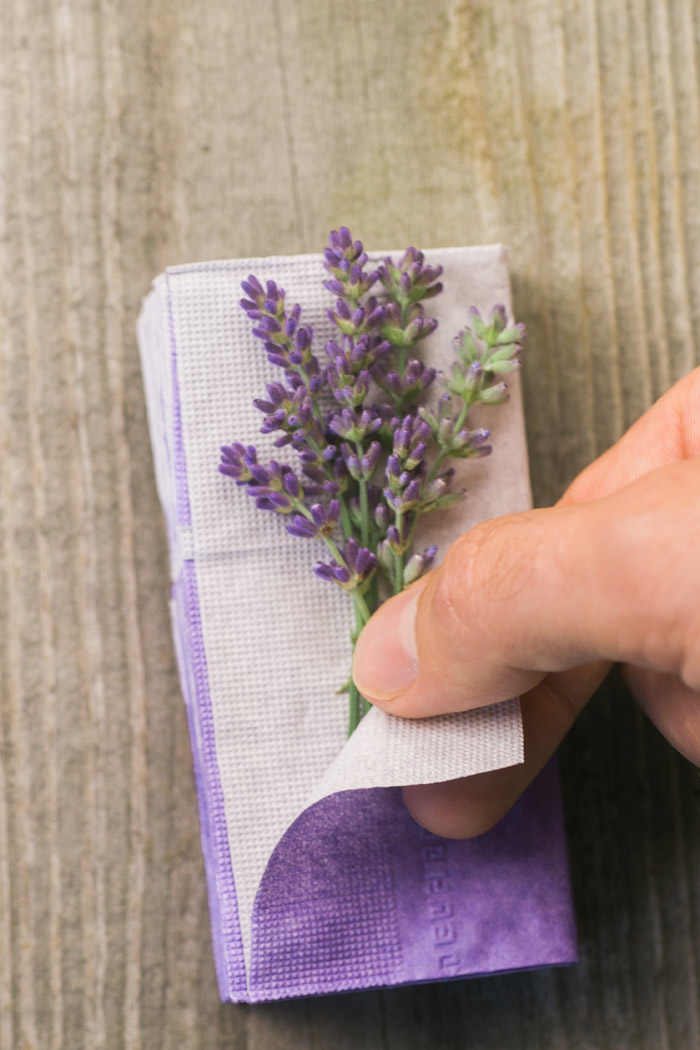 How cute is that?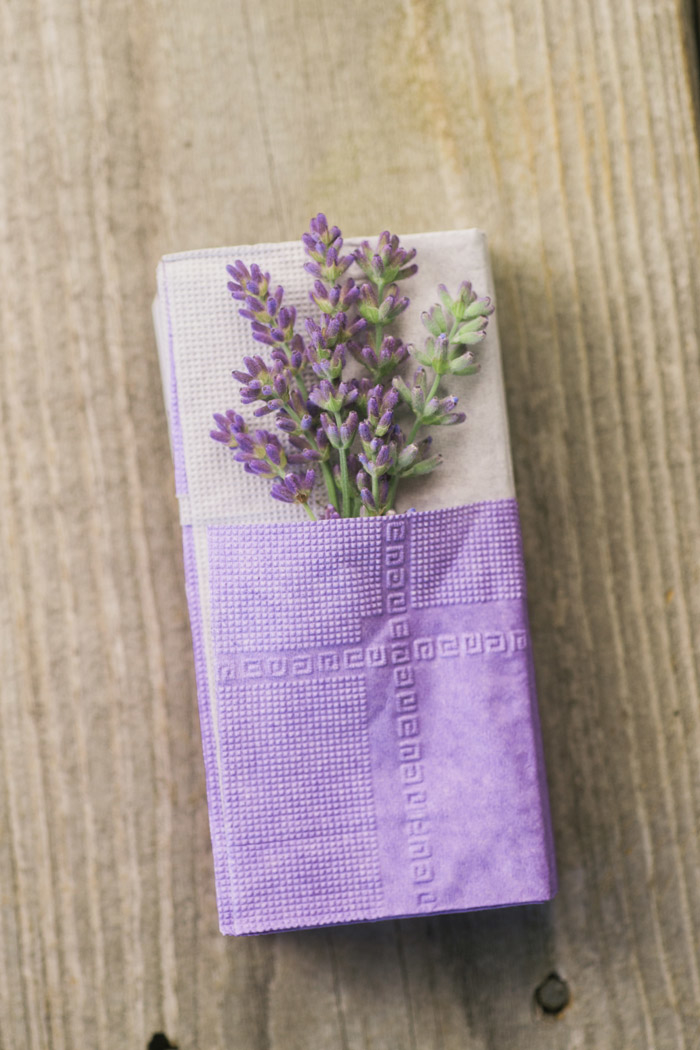 Now, simply tie your organza ribbon around the stack of tissues. Easy peasy!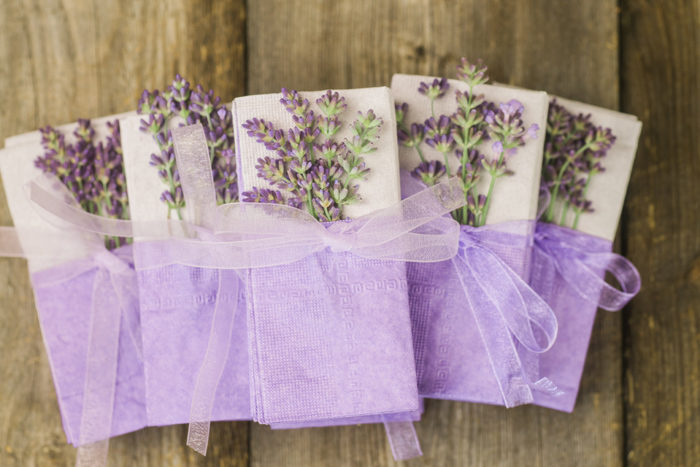 Place your Tears of Joy tissues in front of your lavender bouquet and voila!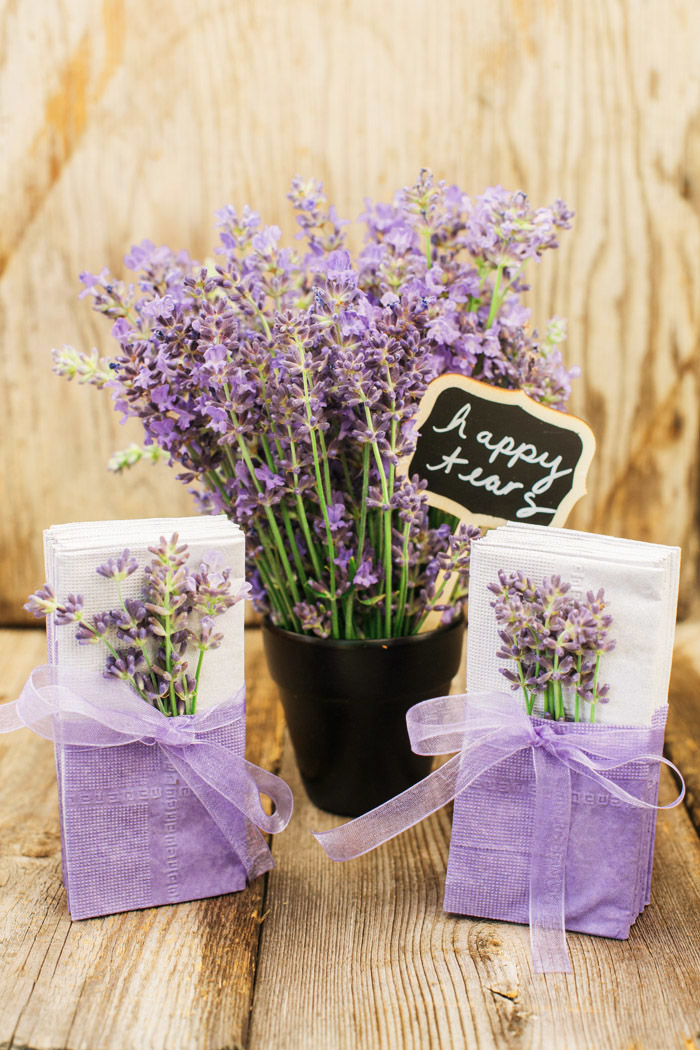 If the Fresh Lavender tissues don't match your wedding colors, why not try pair the Mango Milkshake tissues with some Billy Buttons, or Spearmint Gum tissues with some fresh Rosemary?
While you are browsing Renova's fabulous selection of scented tissues, don't forget to check out some of their other unique products– including red toilet paper made famous by Beyoncé and considered "the Sexiest Paper on Earth!" Want to learn more? Like Renova on Facebook.
This is a sponsored conversation written by me on behalf of RENOVA. The opinions and text are all mine. Restrictions apply.