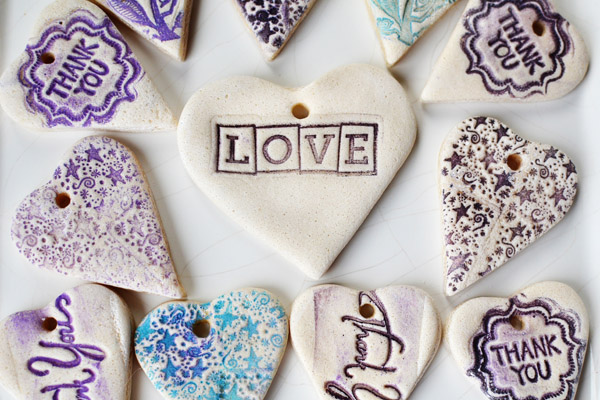 These fancy schmancy salt dough tags will add pizazz to your DIY wedding favors. They're fun and easy to make too! If you have stamps with individual letters, you could also use these as name cards.
Here is what you need to make these salt dough tags:
2 cups of flour
1 cup of salt
1 cup of water
heart cookie cutters
stamps (Amazon has a great selection of stamps, but the ones I used for this tutorial came from Michael's)

ink pad
bamboo skewer or straw to make hole in tags
ribbon
sand paper
Preheat oven to 200 degrees Fahrenheit.
Mix dry ingredients.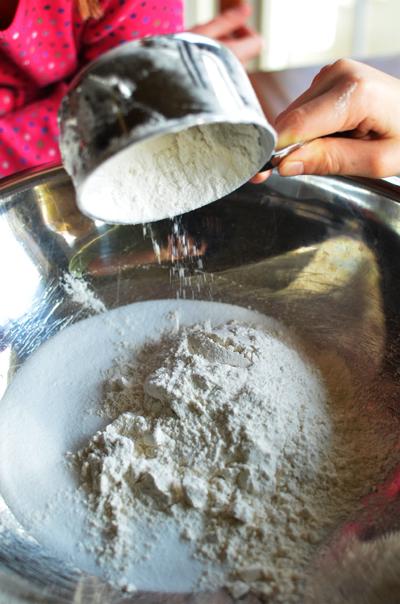 Add water.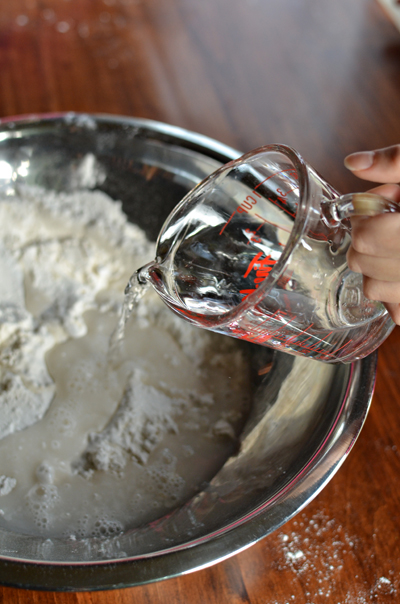 Mix, or get a couple of helpers to do the messy work:)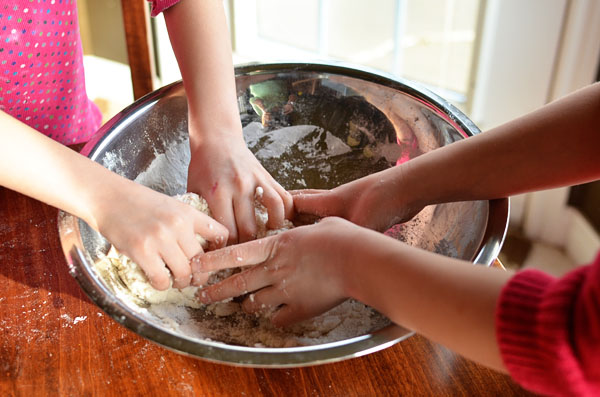 Roll to 1/4 inch thick.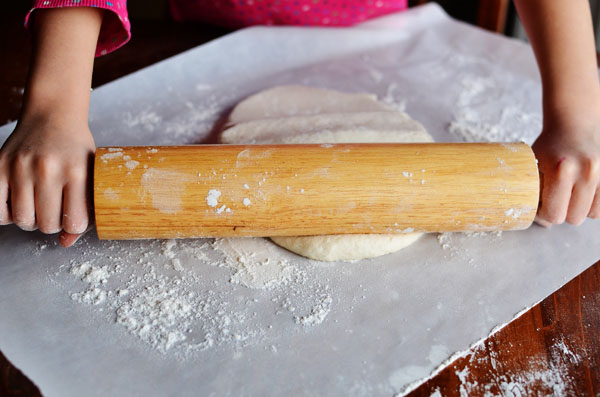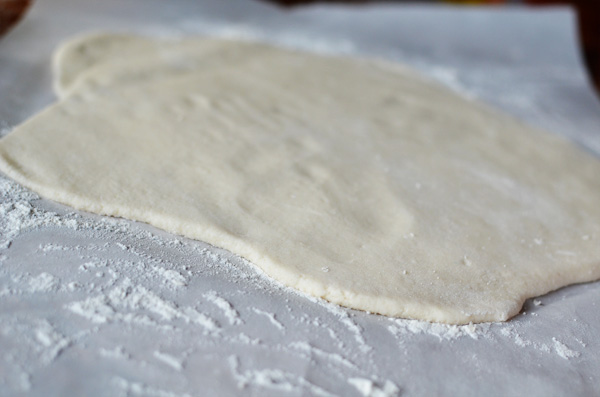 Ink your stamp. Press stamp into dough.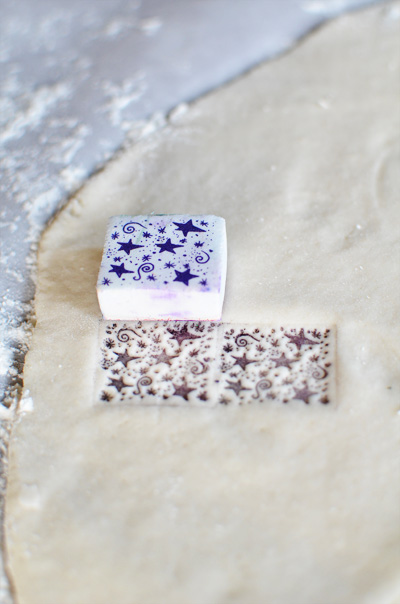 Press cookie cutter into stamped dough.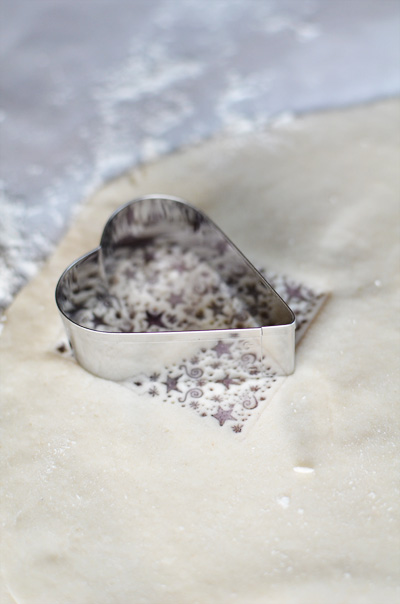 Place cut-out on a baking sheet.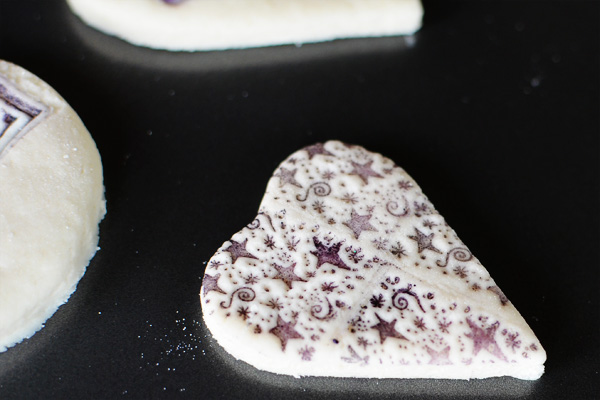 Using a bamboo skewer, chopstick or straw, make a hole in the top of the tag.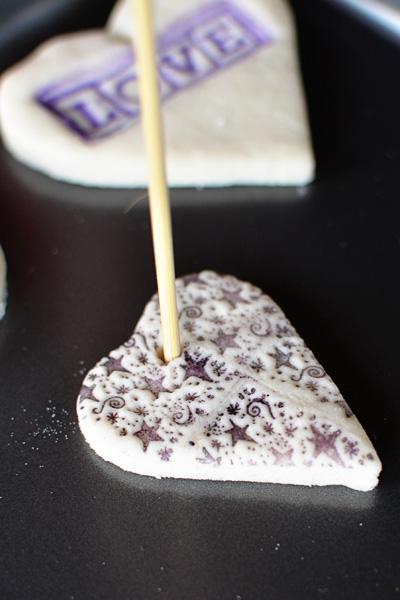 Bake in 200 degree oven for six hours.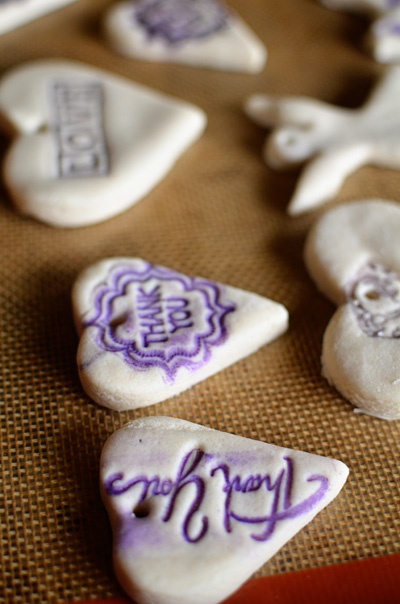 Remove from oven. Sand edges.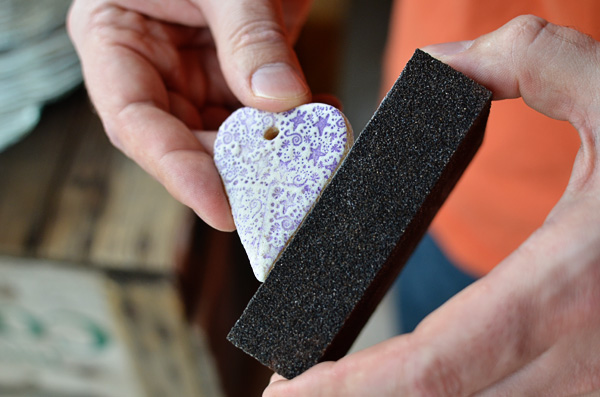 Aren't they gorgeous?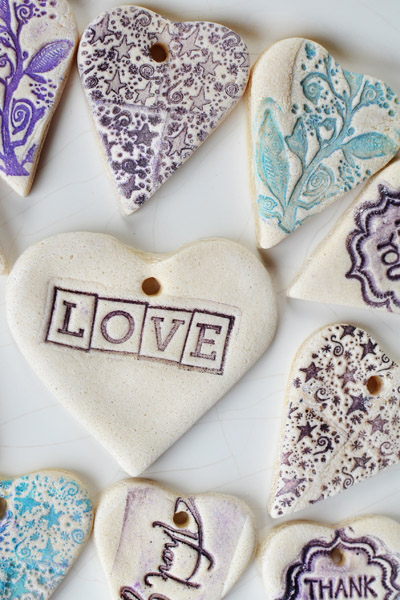 Add ribbon. Fini!! If you want to get extra fancy, paint the tags, add glitter, then varnish.