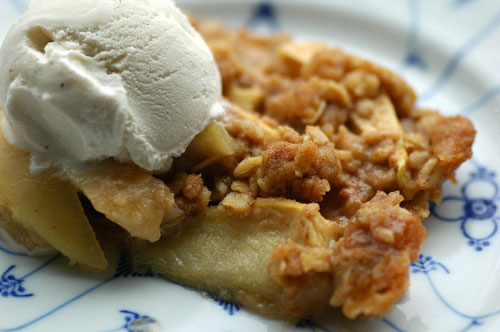 This Easy Oatmeal Apple Crisp is worth making just for the way it makes your house smell! It also happens to be insanely delicious! A perfect dessert for an autumn wedding shower. Or as a Thanksgiving dessert. Or as tonight's dessert!
My four-year old actually came home from school with this recipe. One of the moms had printed one for every kid in the class. Apparently, it's one of her son's all time faves and she wanted others to share in the joy. We made this last night – and I'm sure we will be making it again soon.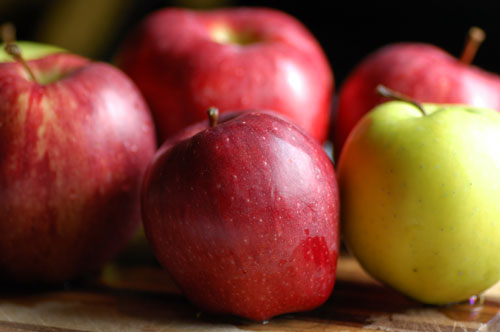 Easy Oatmeal Apple Crisp Recipe
Ingredients:
6 medium apples, pared and sliced
1/2 cup all purpose flour
3/4 tsp. ground cinnamon
1/3 cup softened butter or margarine
3/4 cup brown sugar
1/2 cup oatmeal flakes
3/4 tsp. ground nutmeg
Preheat oven to 375 degrees.
Grease baking dish with additional butter.
Core and slice apples and arrange apple slices in the dish.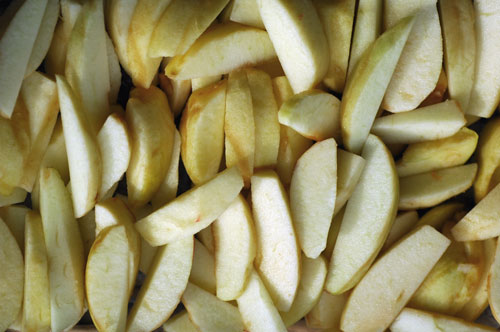 Cut the flour into the softened butter until the mixture resembles bread crumbs. Then add the other ingredients and mix thoroughly.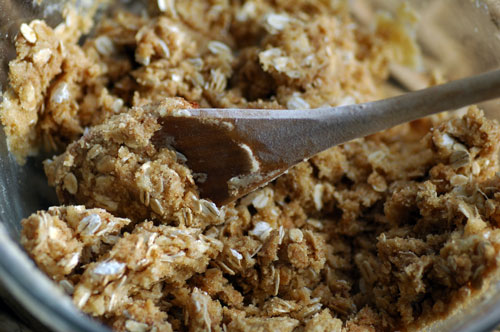 Sprinkle the mixture over top of the apples.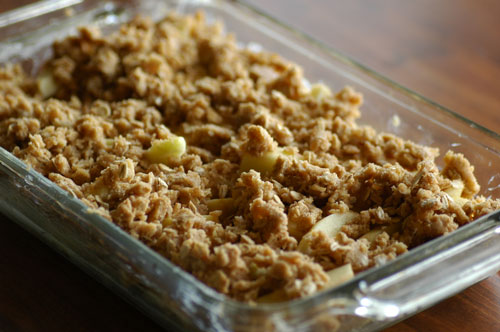 Bake 30 minitues or until apples are cooked and topping is golden brown.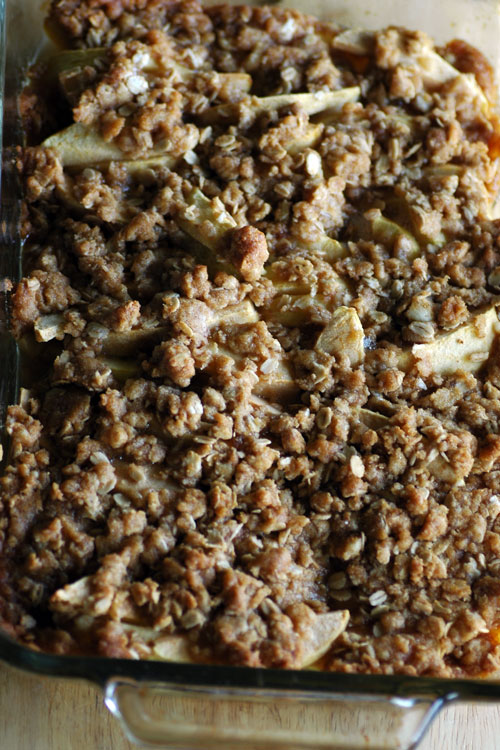 Serve warm with a scoop of vanilla ice cream. Heaven.