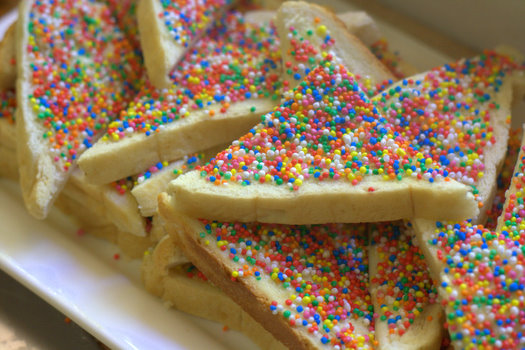 Fairy bread. Never heard of it? If you're an Aussie you'll know all about it.
In Australia fairy bread is a popular treat at kids' birthday parties, or so I've read.
Fairy bread consists of fresh, white (the whitest bread you can find!) bread, 'hundreds and thousands' aka sprinkles, and butter.
Not likely something you'd serve at a wedding – even to your little guests, but if you've got little ones in your life, this would make for a fun surprise. Once a year.
Photo: iatebrisbane