Today's stunning styled shoot was photographed by Erica Leman, owner and lead photographer for Sweet Alice Photography. Here's what Erica had to say about the shoot:
The Hudson Valley is quickly becoming a great psuedo-destination spot for weddings – especially for individuals who live in the New York City area. Hudson Valley weddings are traditionally less expense (and less chaotic!) than NYC weddings, and provide such beautiful idyllic backgrounds for gorgeous wedding days. This area of New York is known for its rolling hills, expansive farmlands, wineries, and a simpler, quieter way of life – without having to use outhouses for bathrooms (haha).
This styled shoot was put together and styled primarily by Lavender & Leaf Designs with assistance from Sweet Alice Photography. While Sara from Lavender & Leaf  primarily offers wedding florals, she also offers some vintage rentals for use by her clients. Chamonix Bride provided the wedding gown (Ti-adora by Allison Webb, style 7708), and BW Bridal and Makeup Artistry by Jillian provided hair and makeup. The couple were previous wedding clients of Sweet Alice Photography, who loved getting pictures done so much so that they were excited to go for another round of them months after their original wedding date. The venue is a new barn venue in Lagrangeville, NY named the Ryan Family Farm that provides access to an on-site industrial kitchen for catering, built-in restrooms, and table and chair rentals so that couples don't have to bring in as many vendors as would traditionally be needed at a barn wedding. There are also room accommodations on-site so that bridal parties can stay in the area for a whole wedding weekend!
Baked items were provided by Amanda Bakes (donuts) and The Cakery (cake), which helped to flesh out the elopement theme of the shoot – because who wants to get married without sweets! Zimmer Brothers provided their beautiful heirloom jewelry, and Durants Party Rentals offered the ability to use their table and chairs to showcase a full table set up.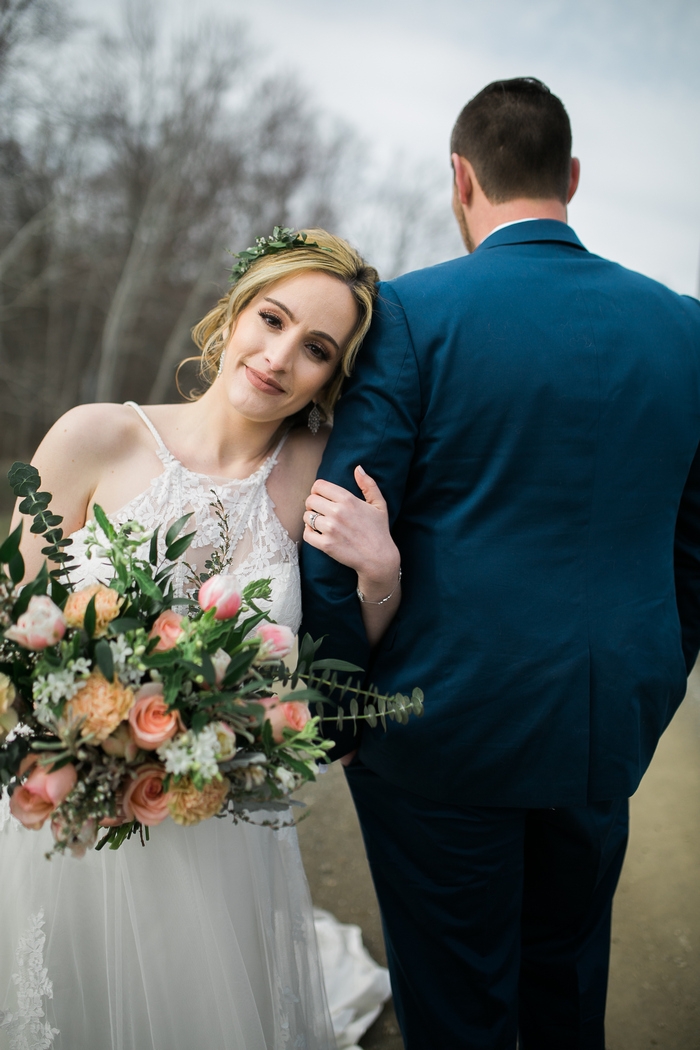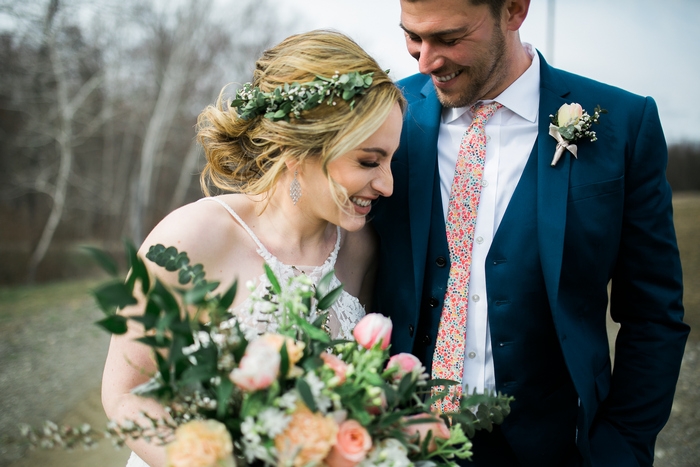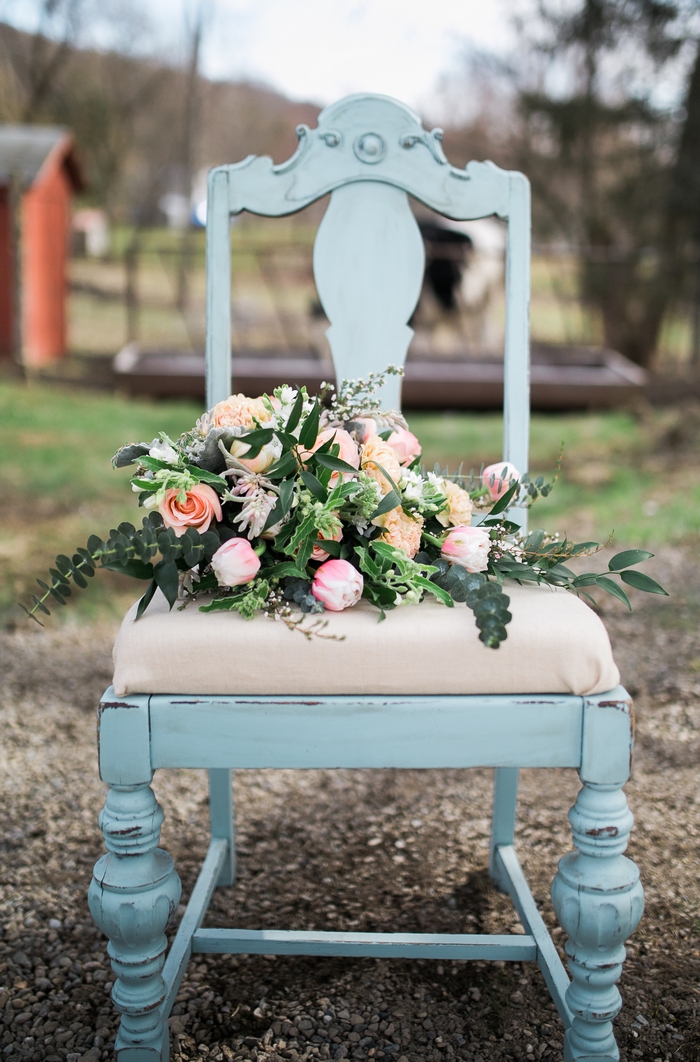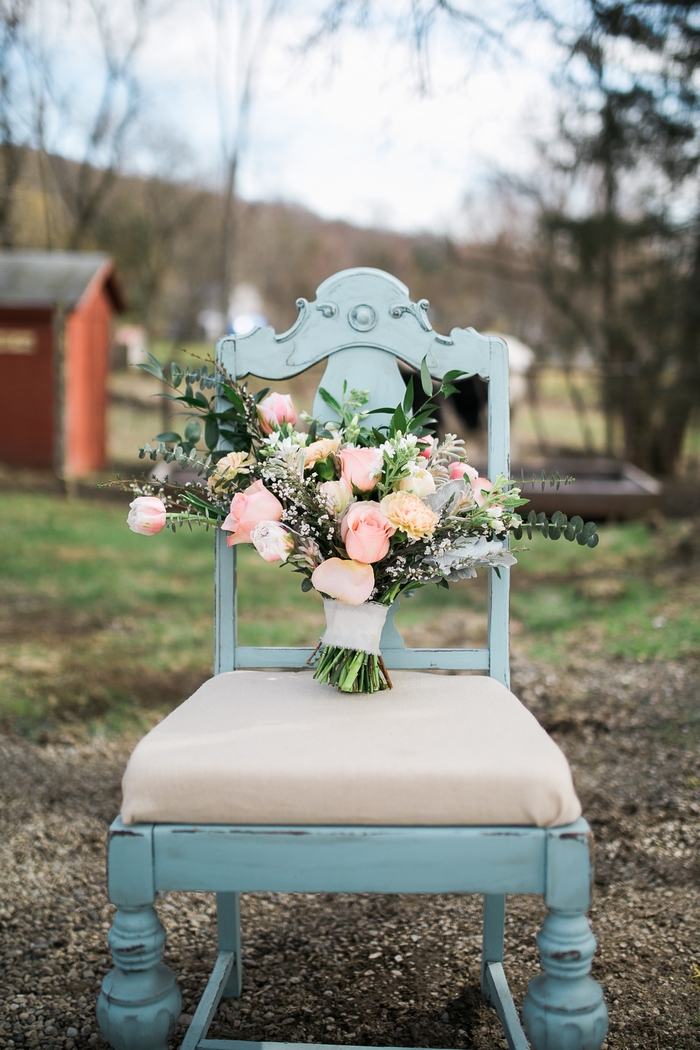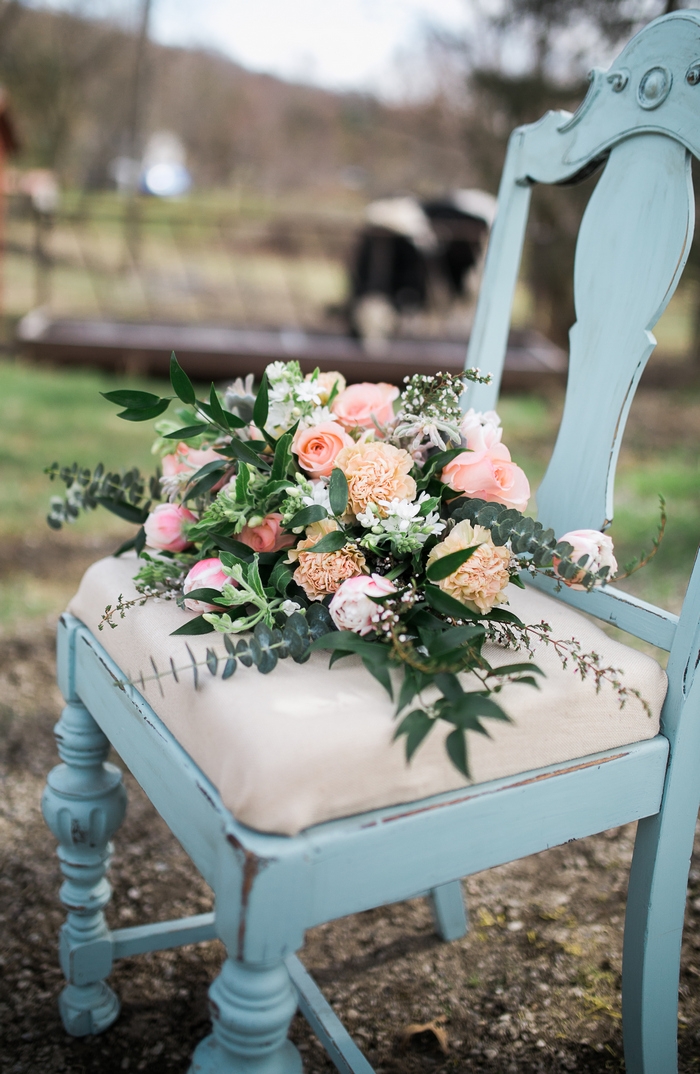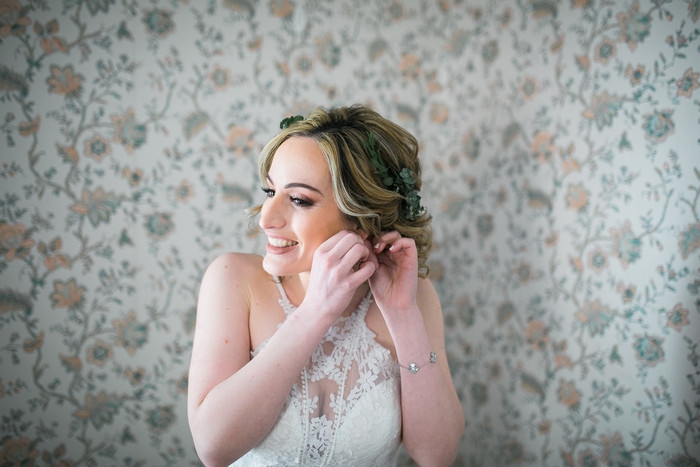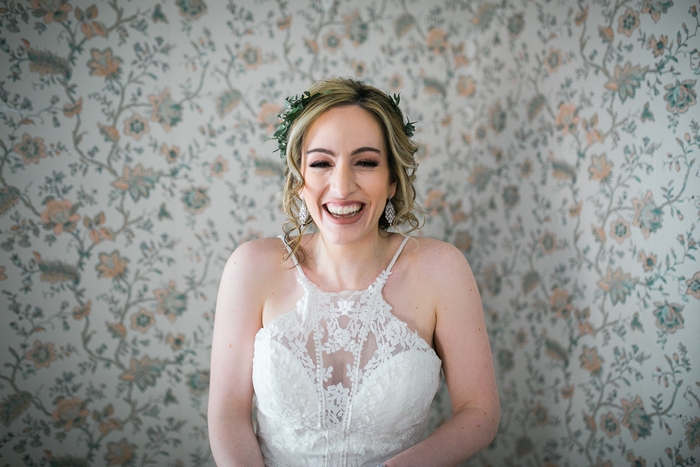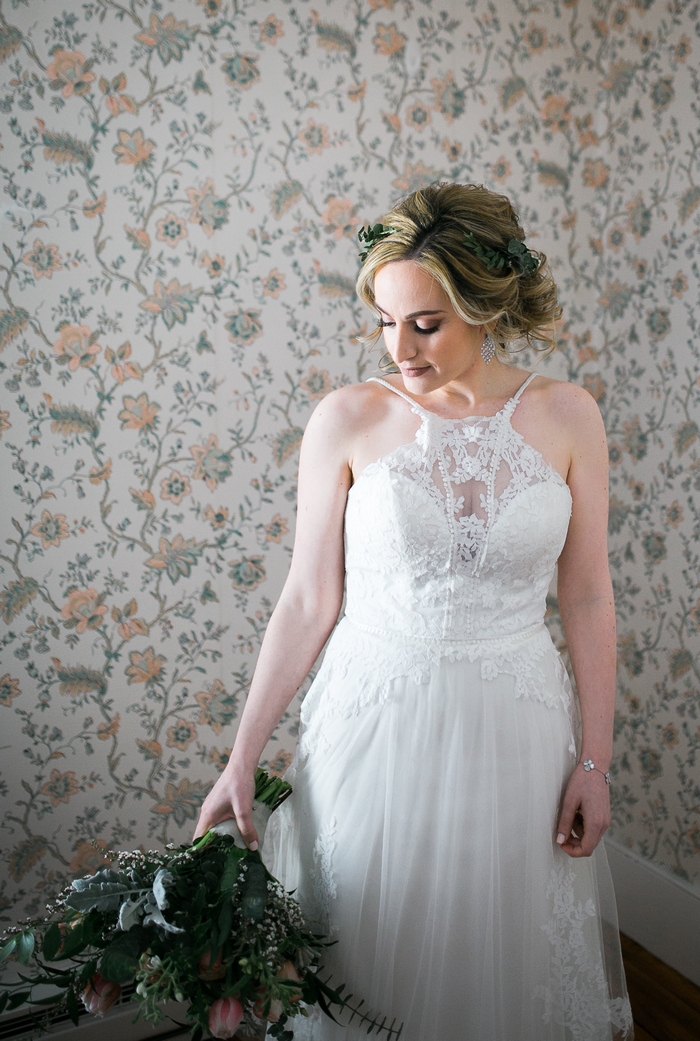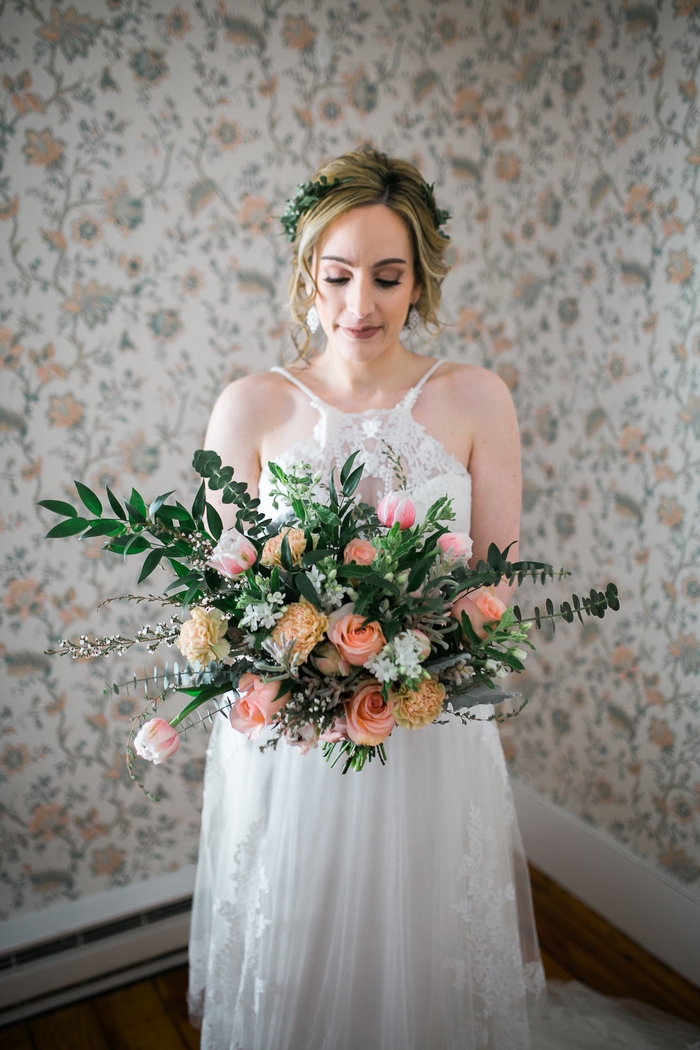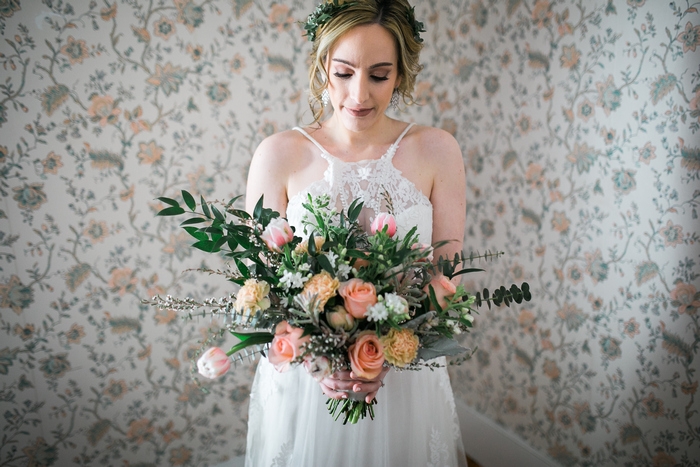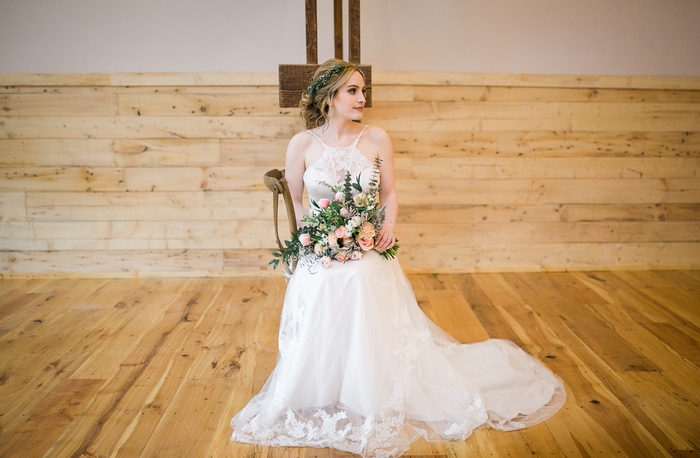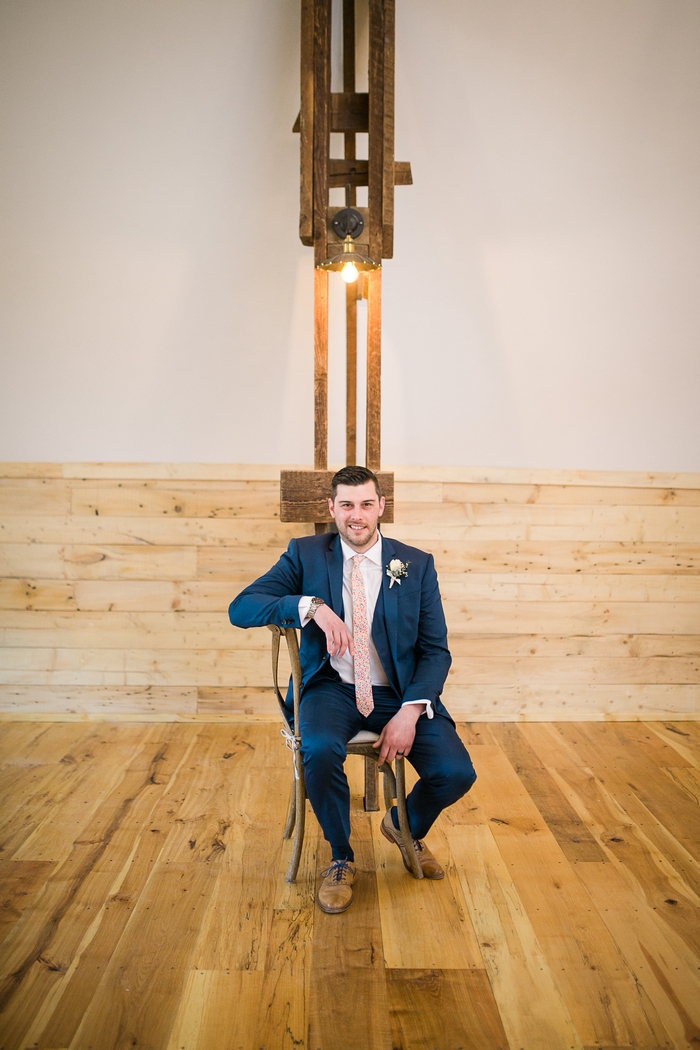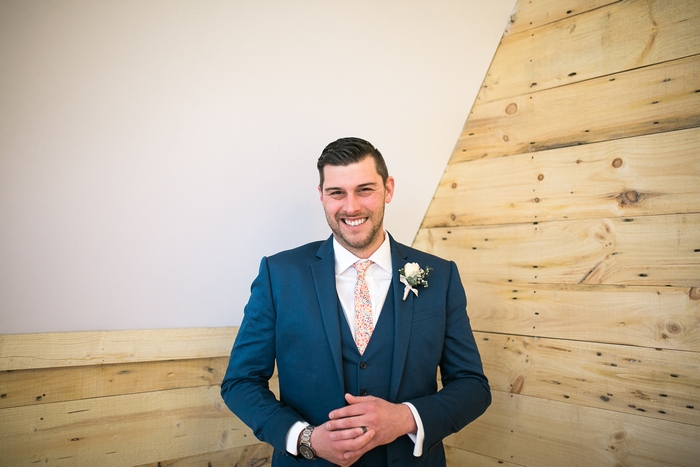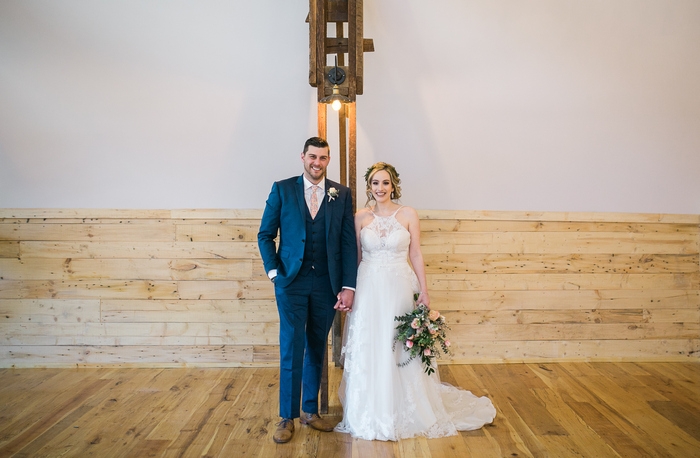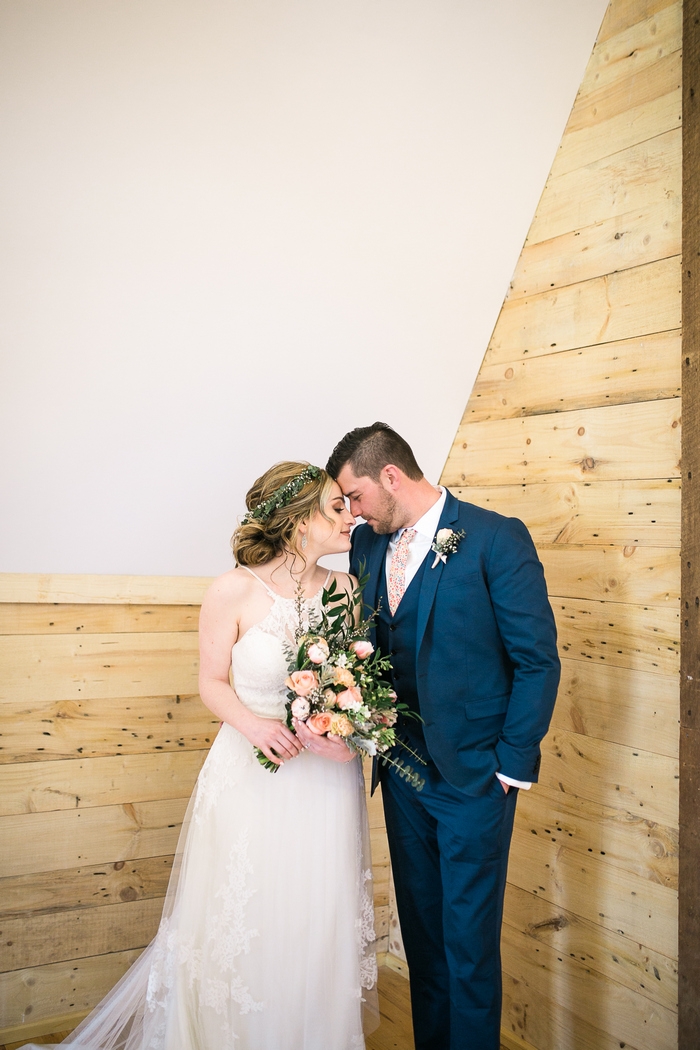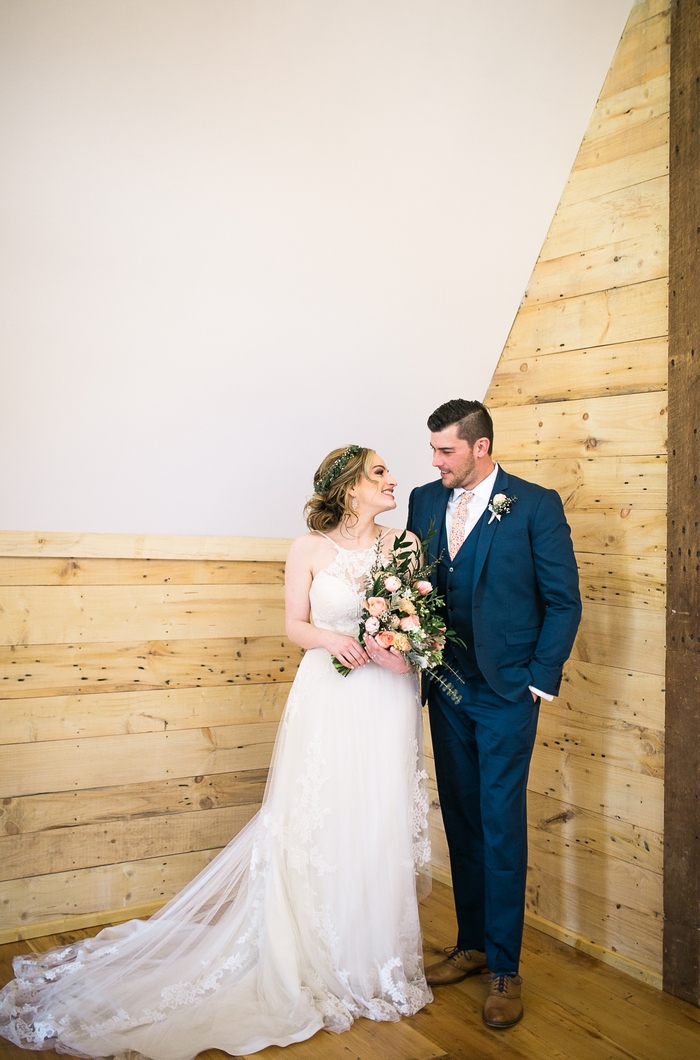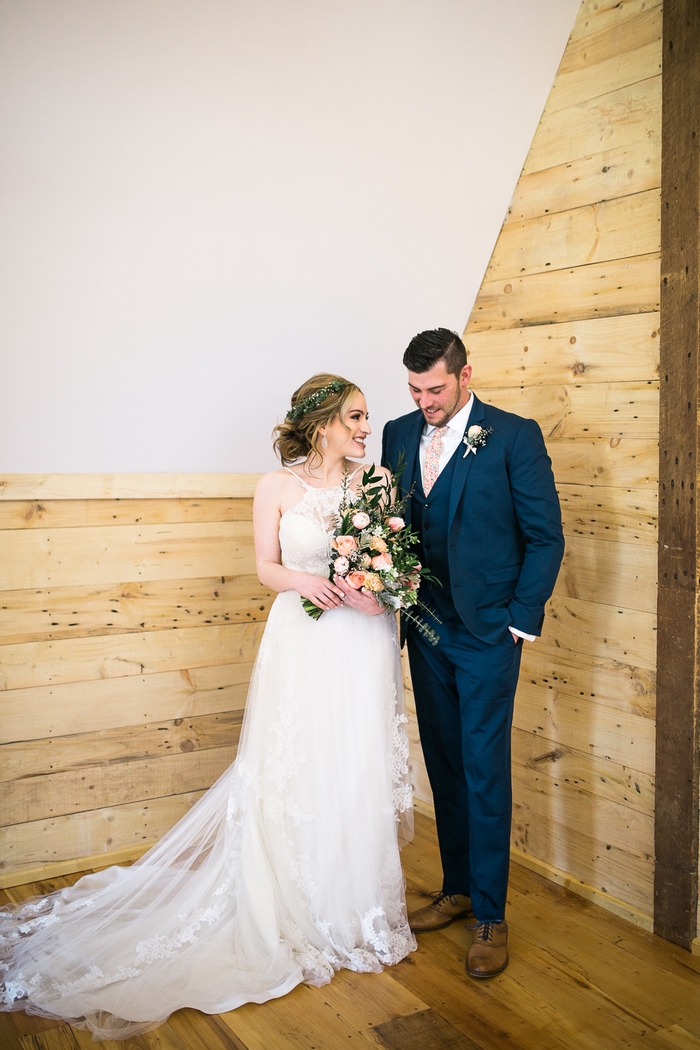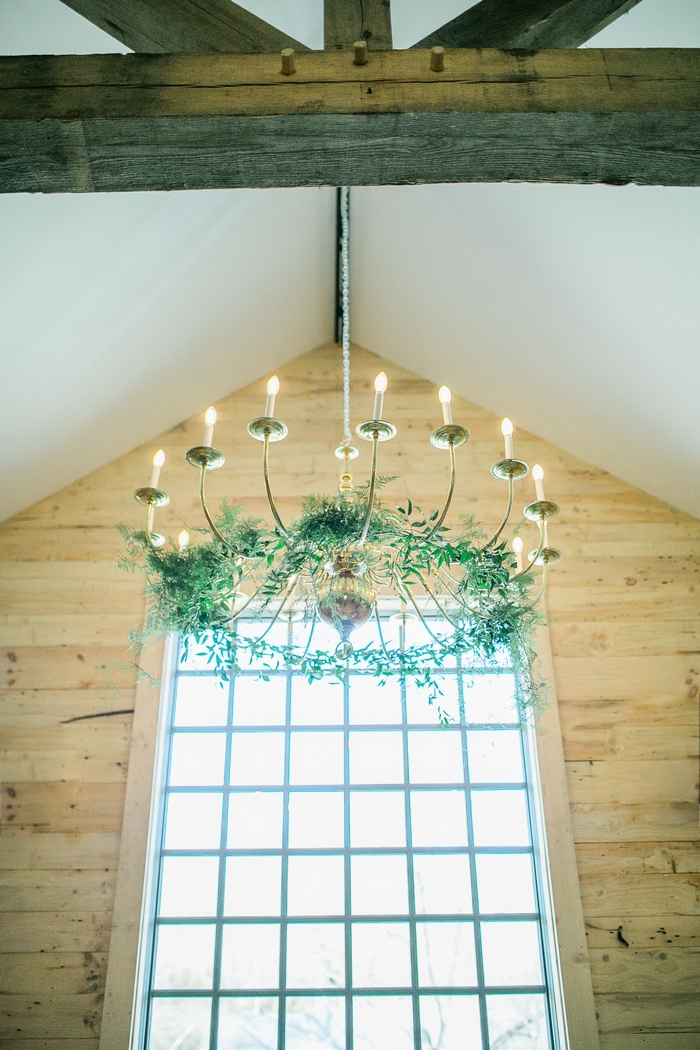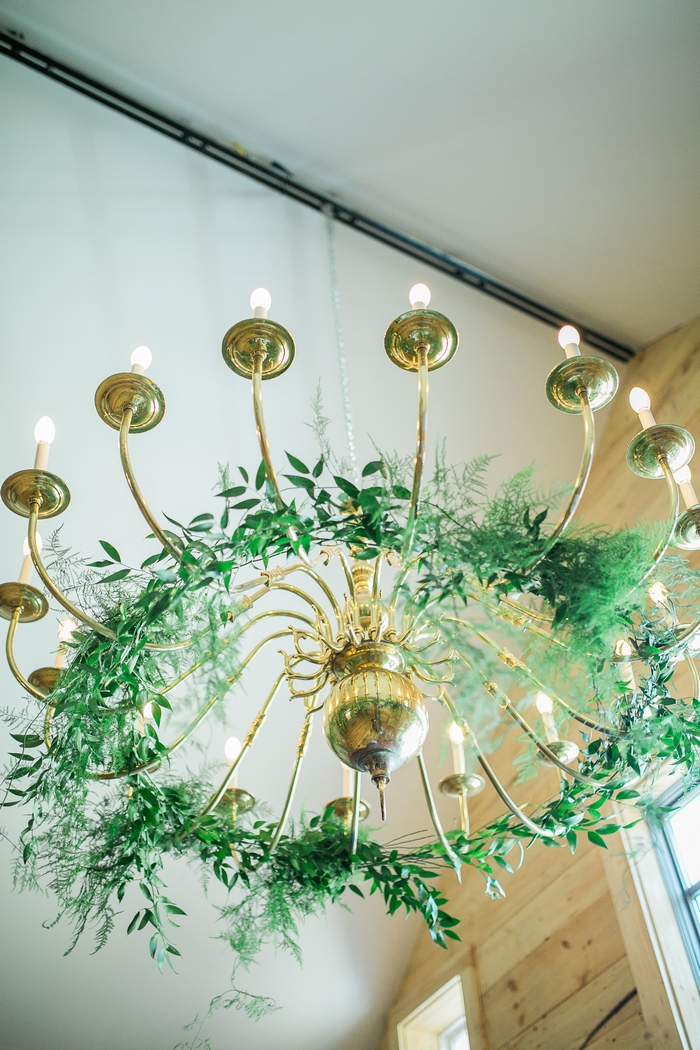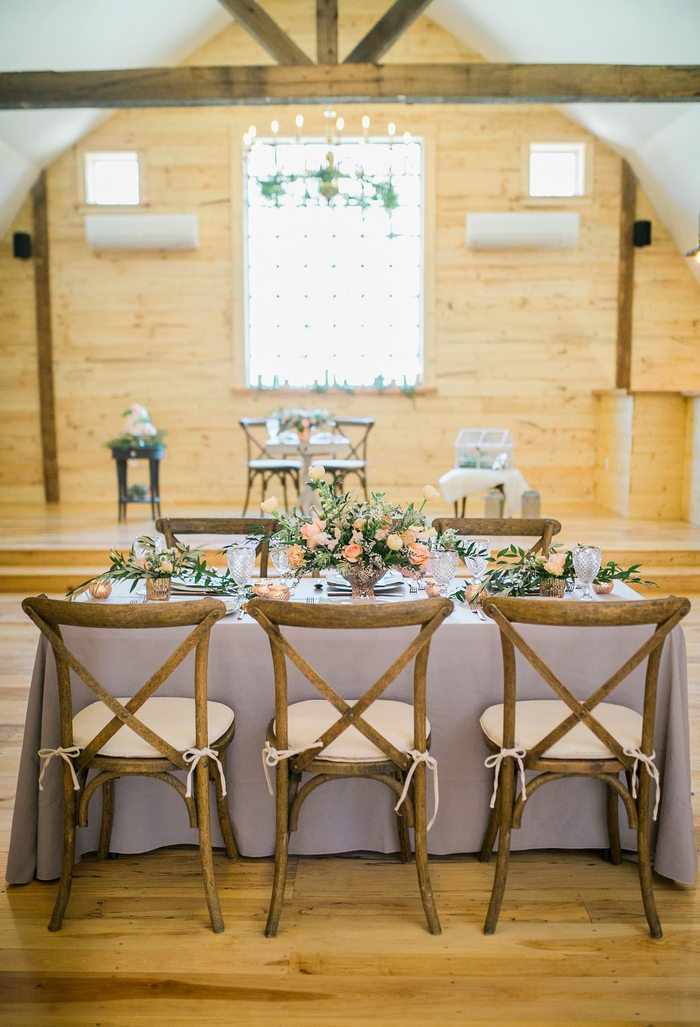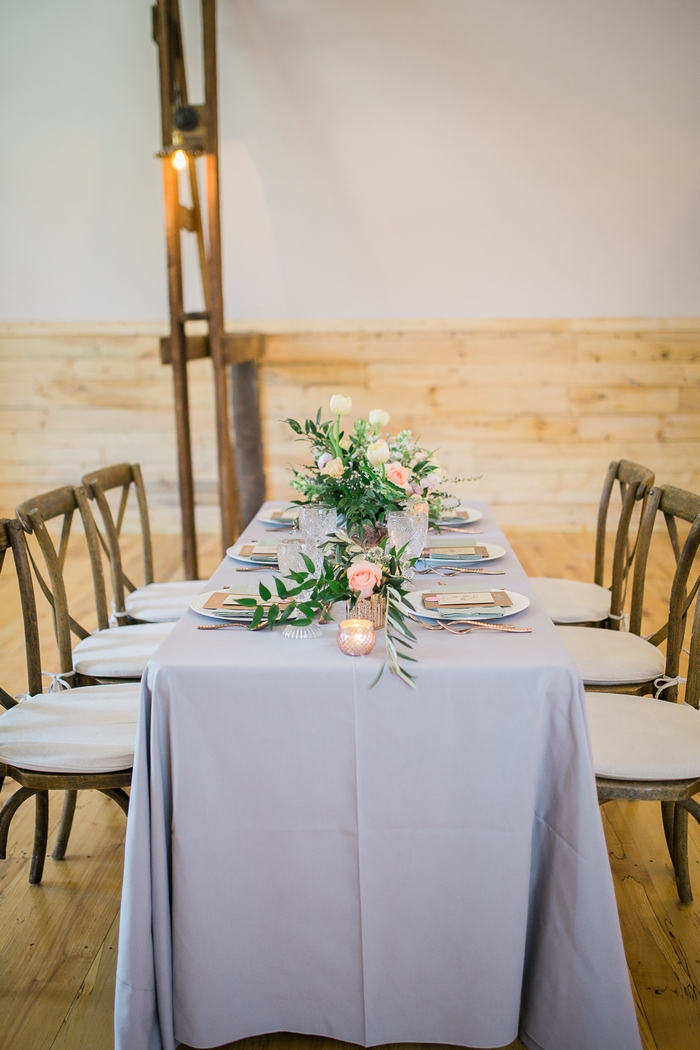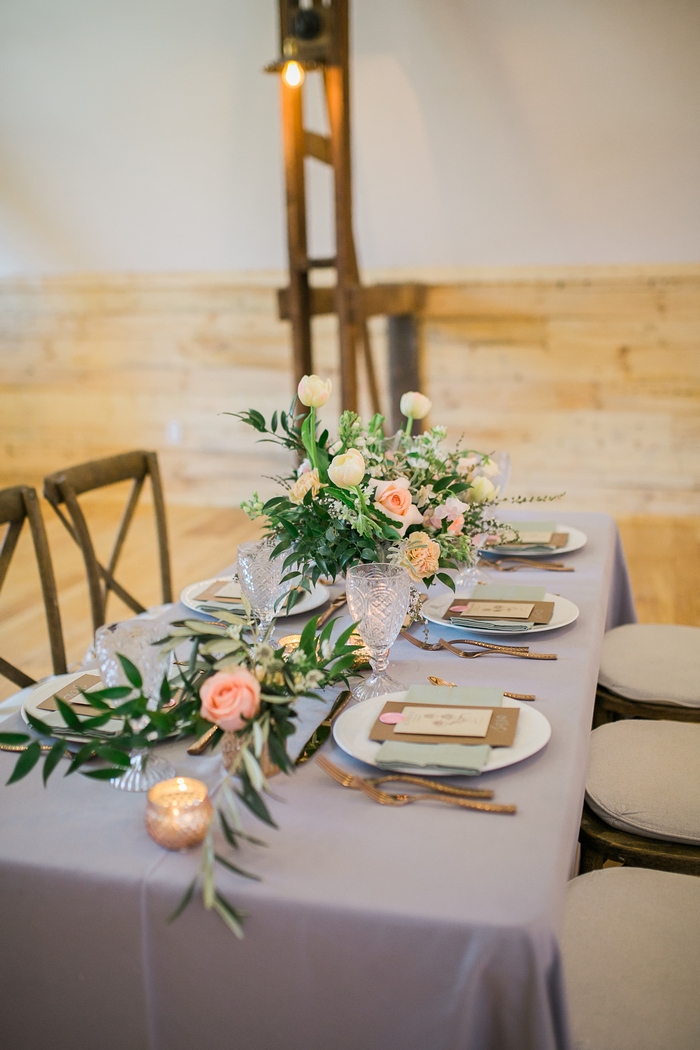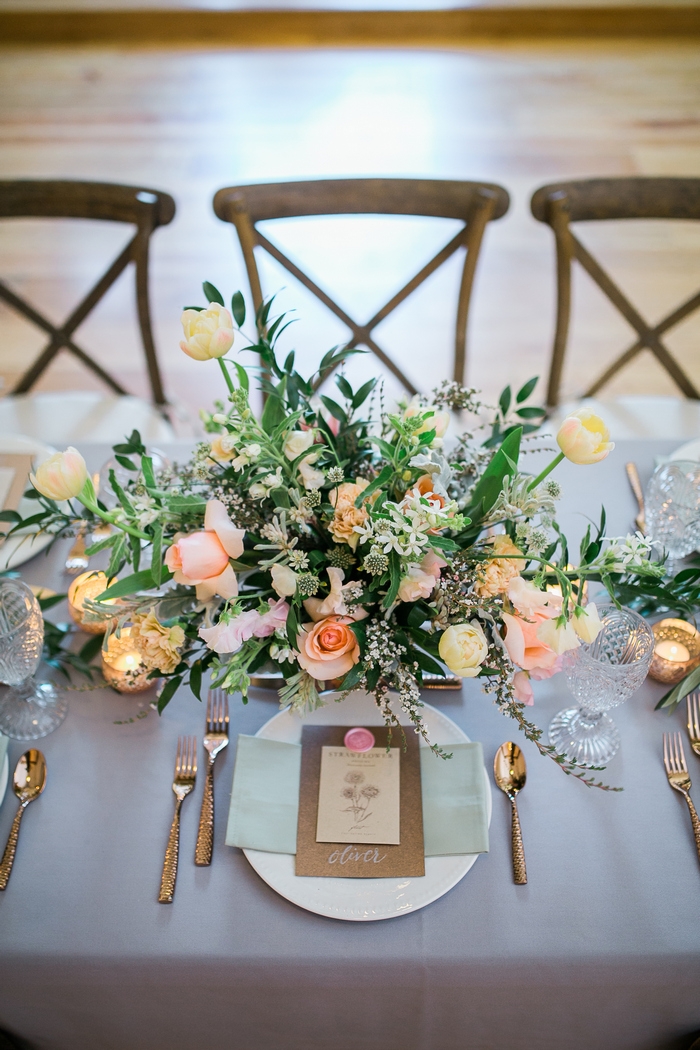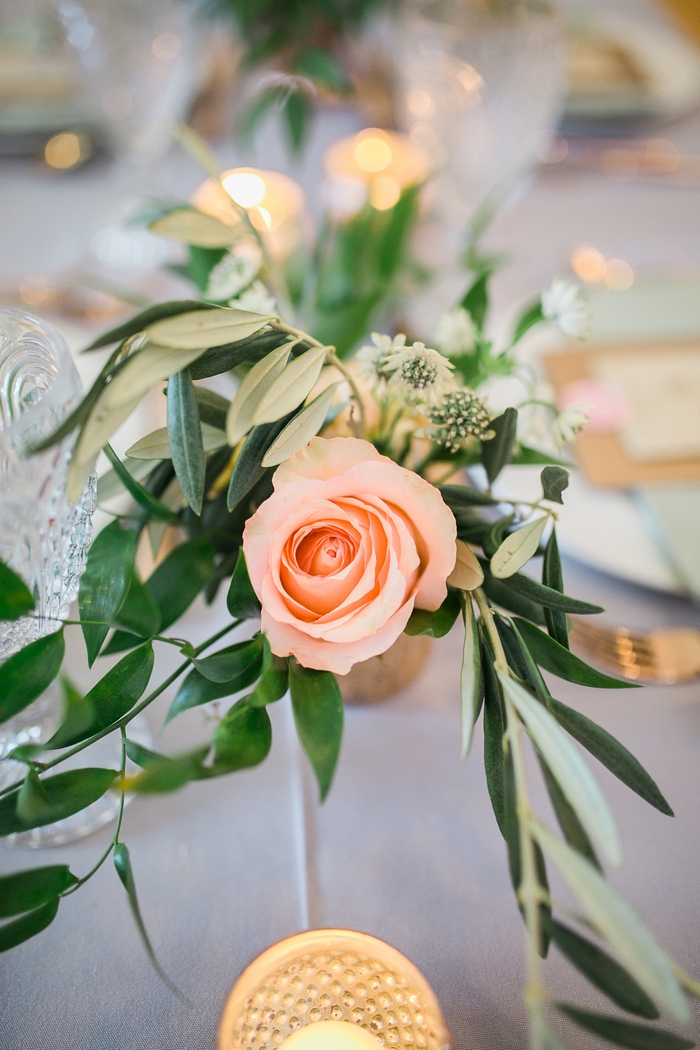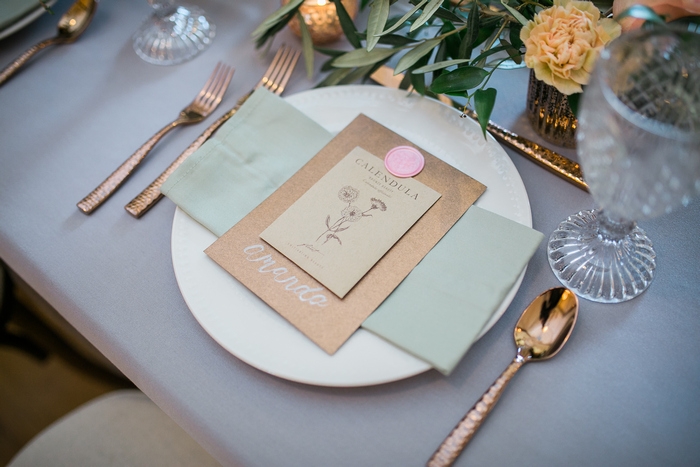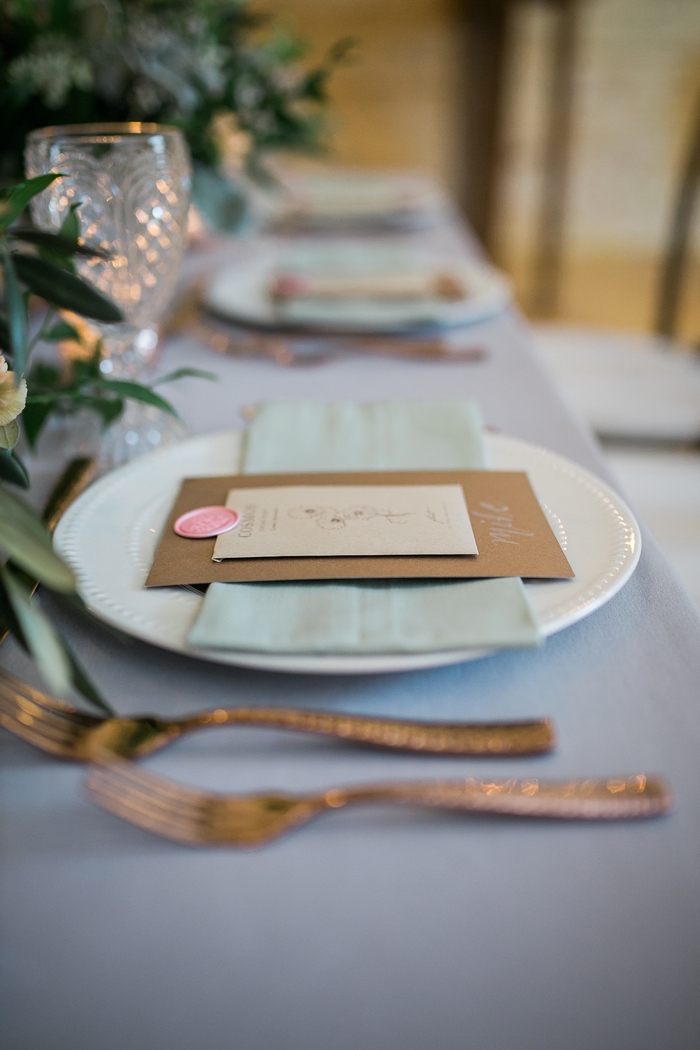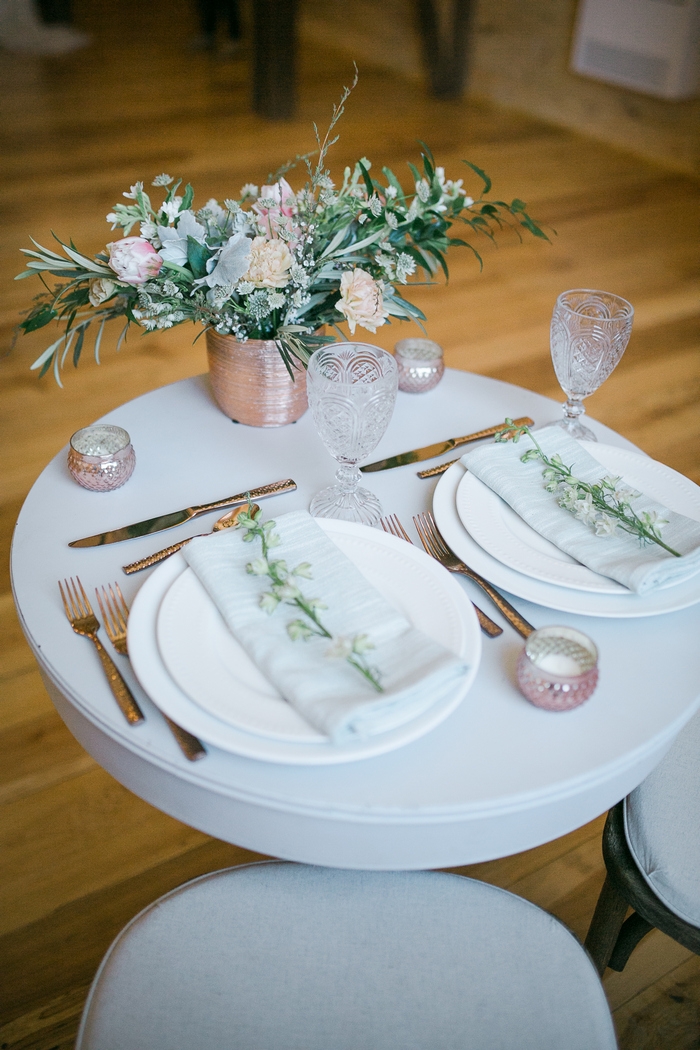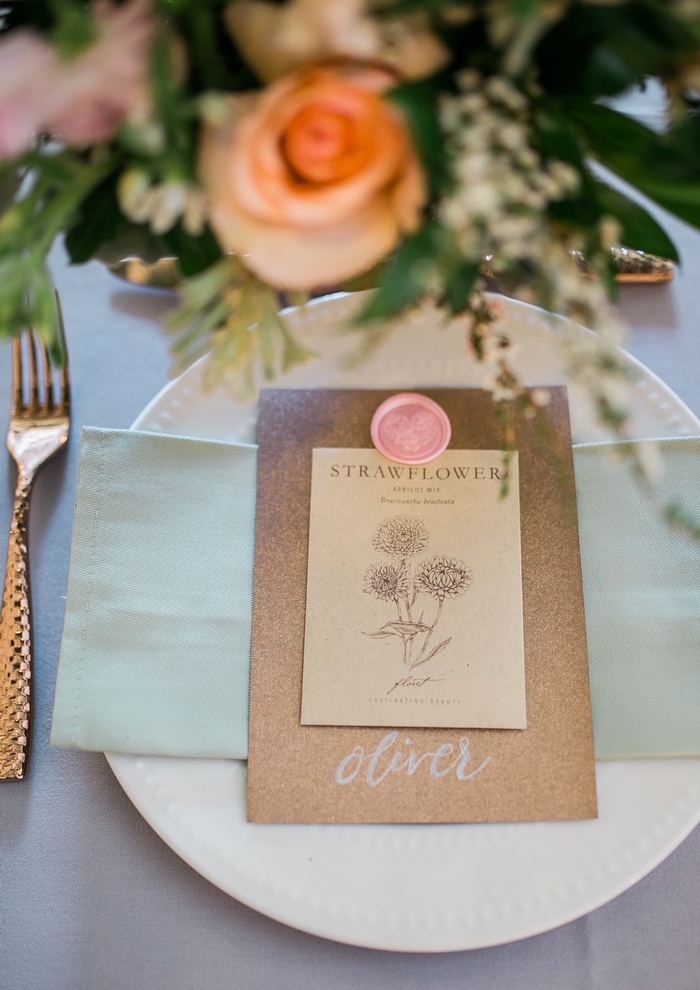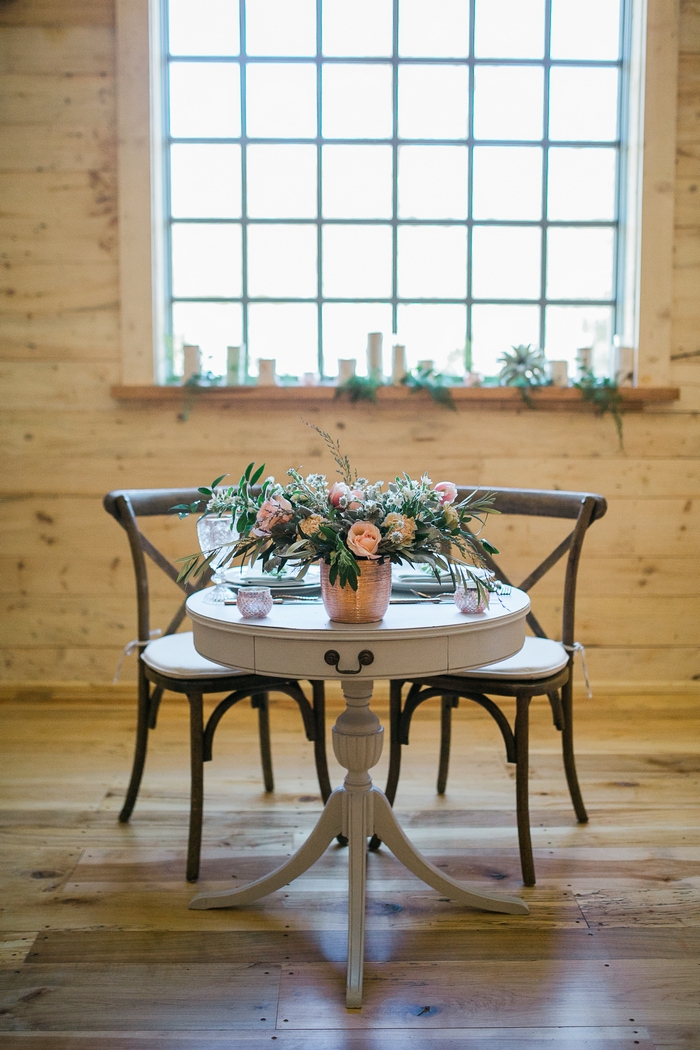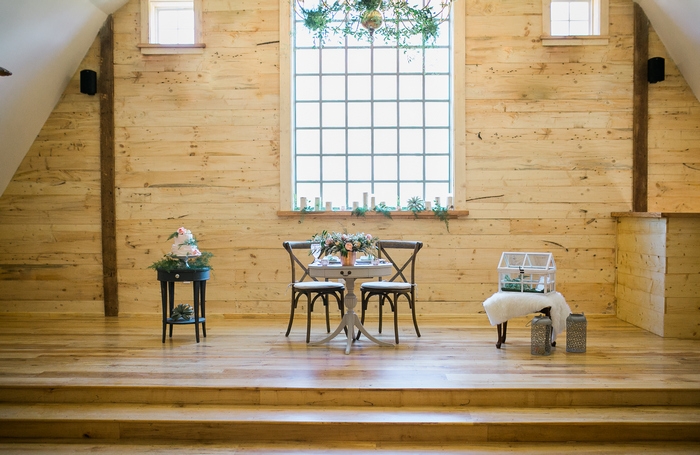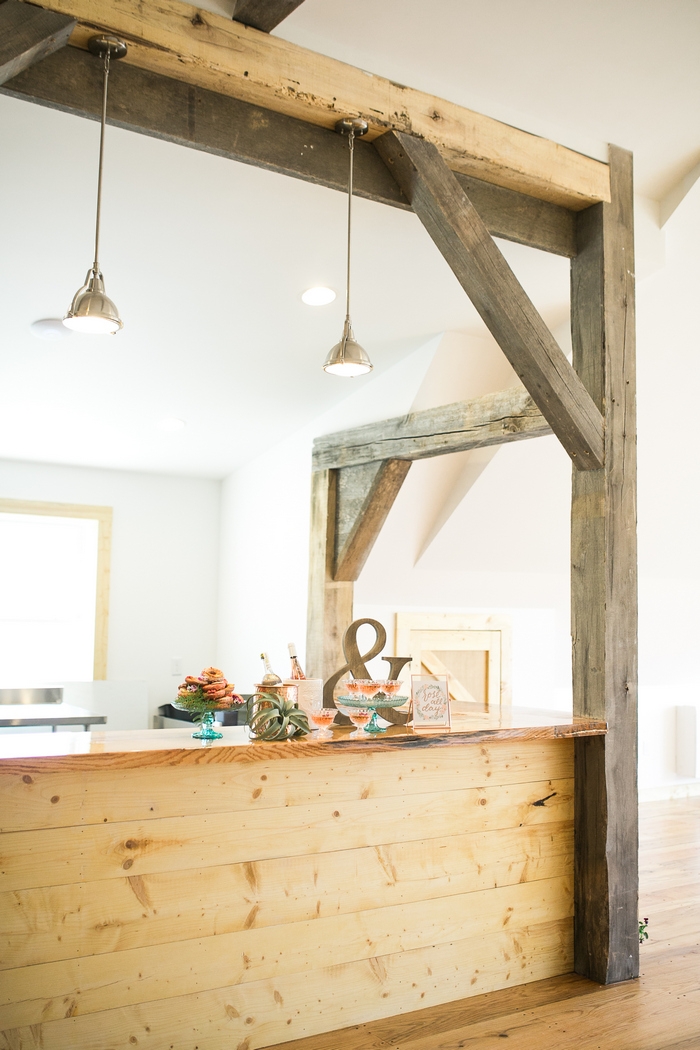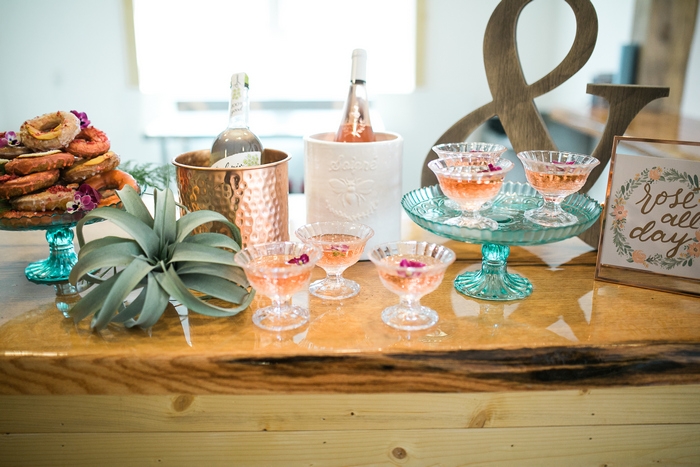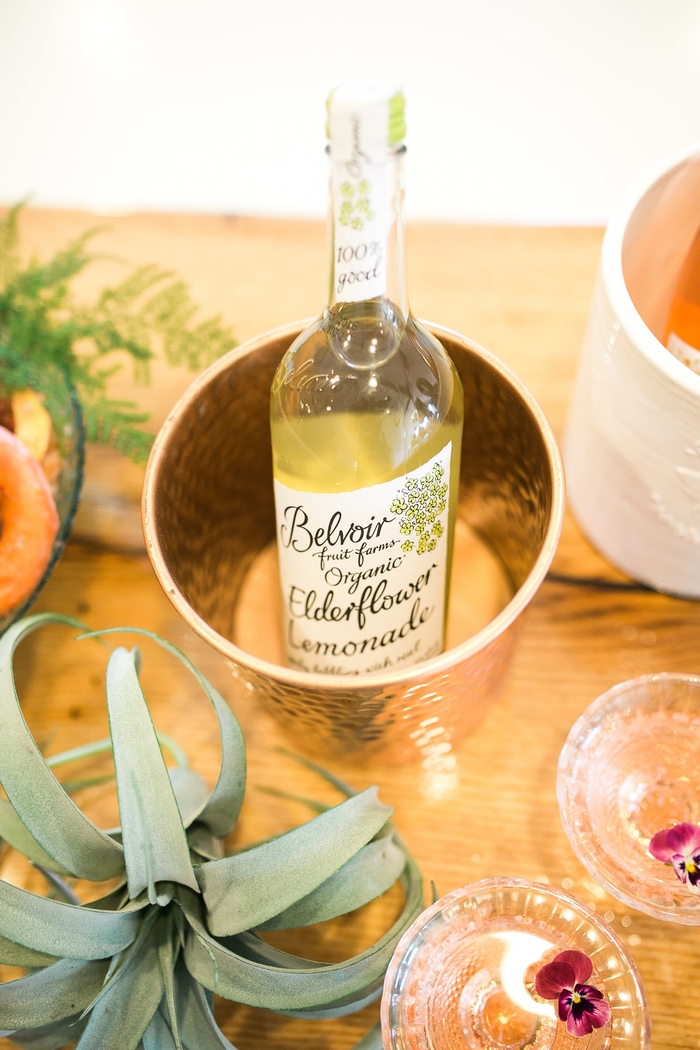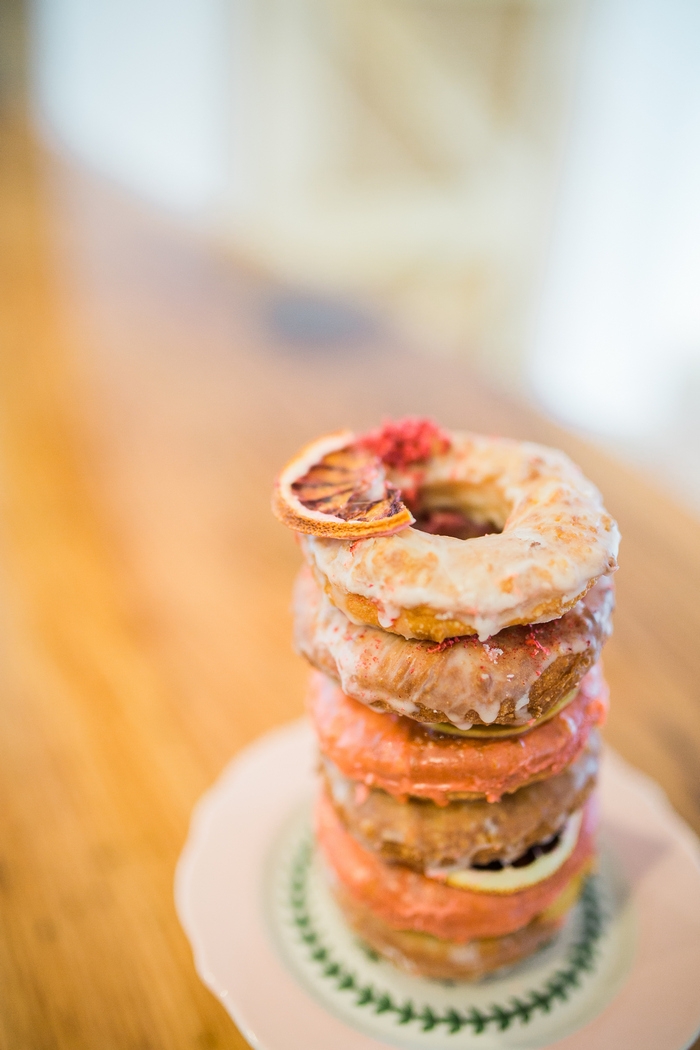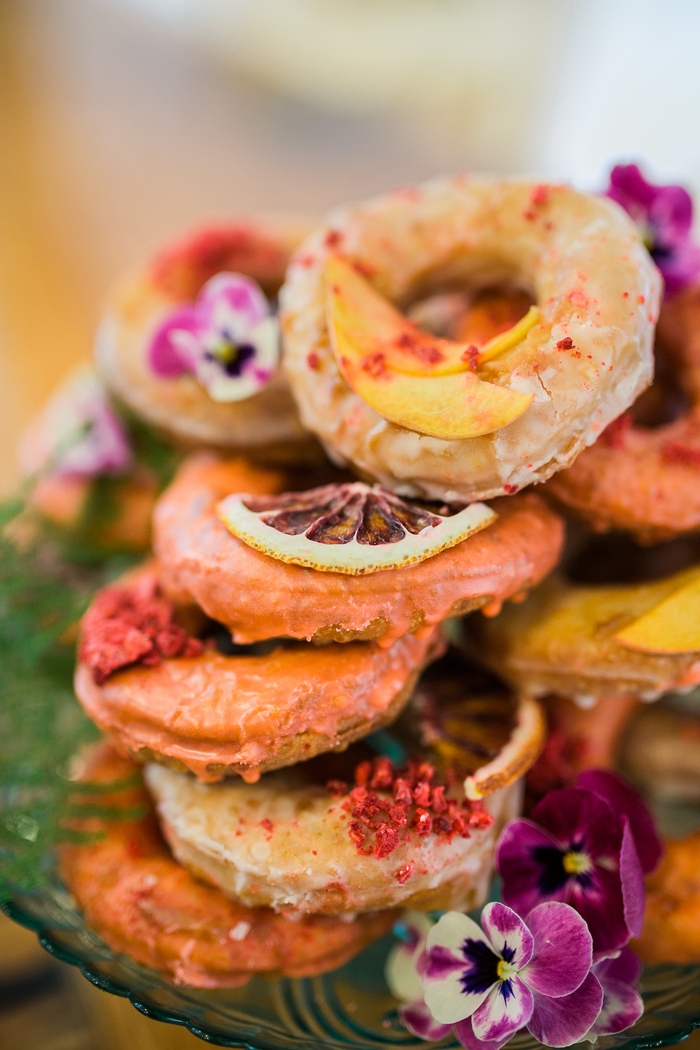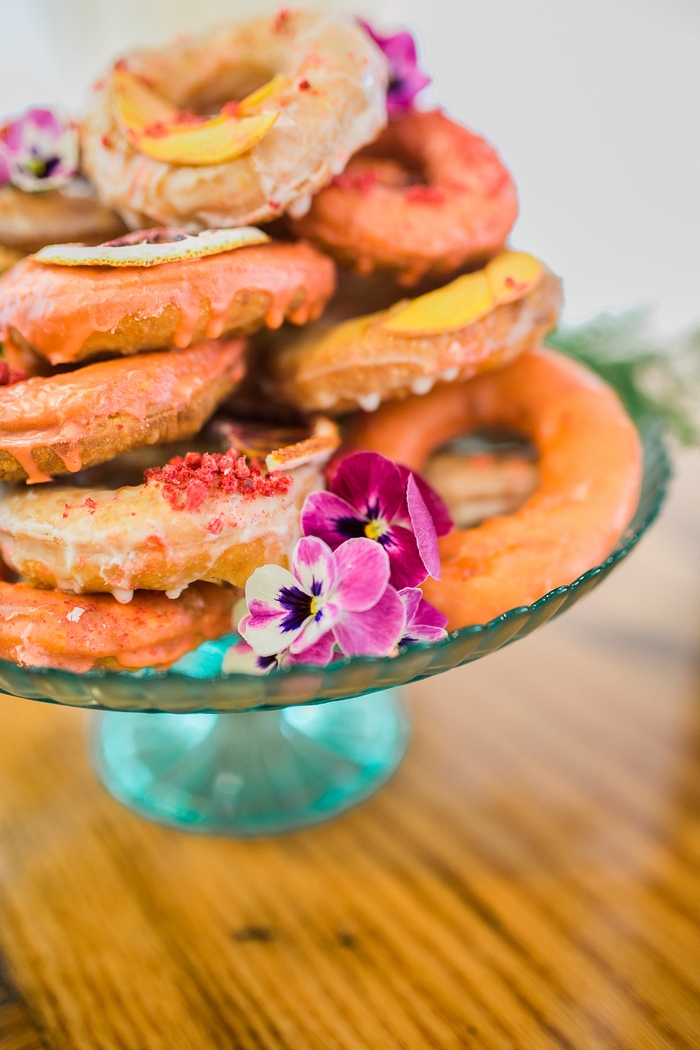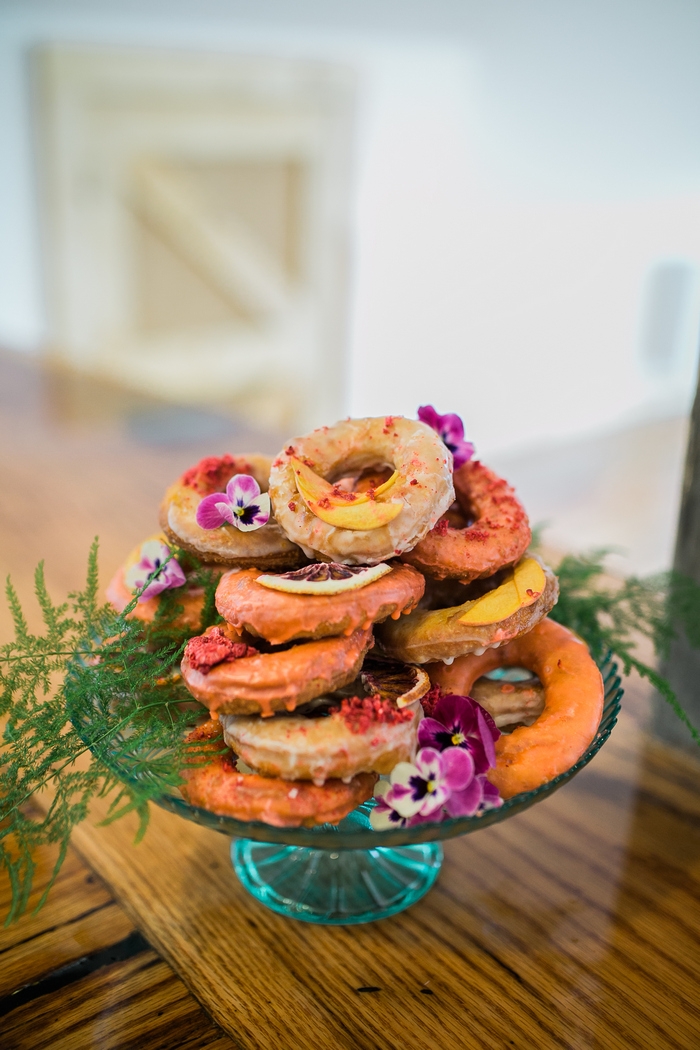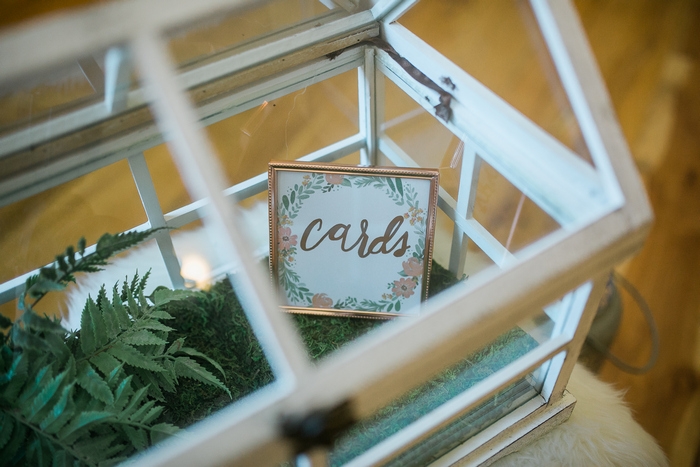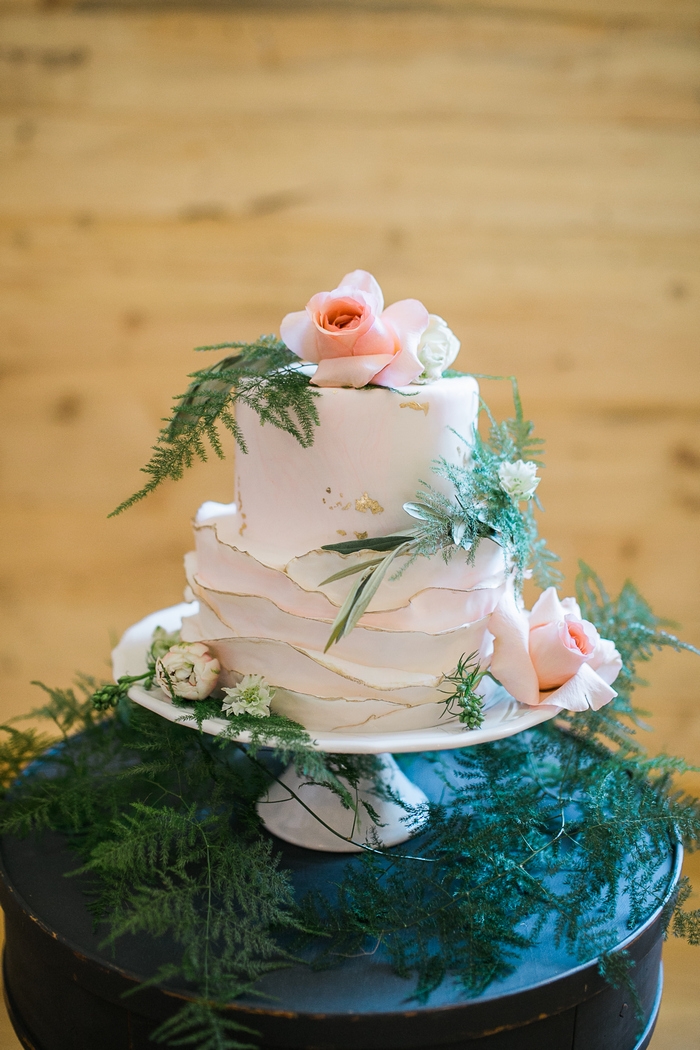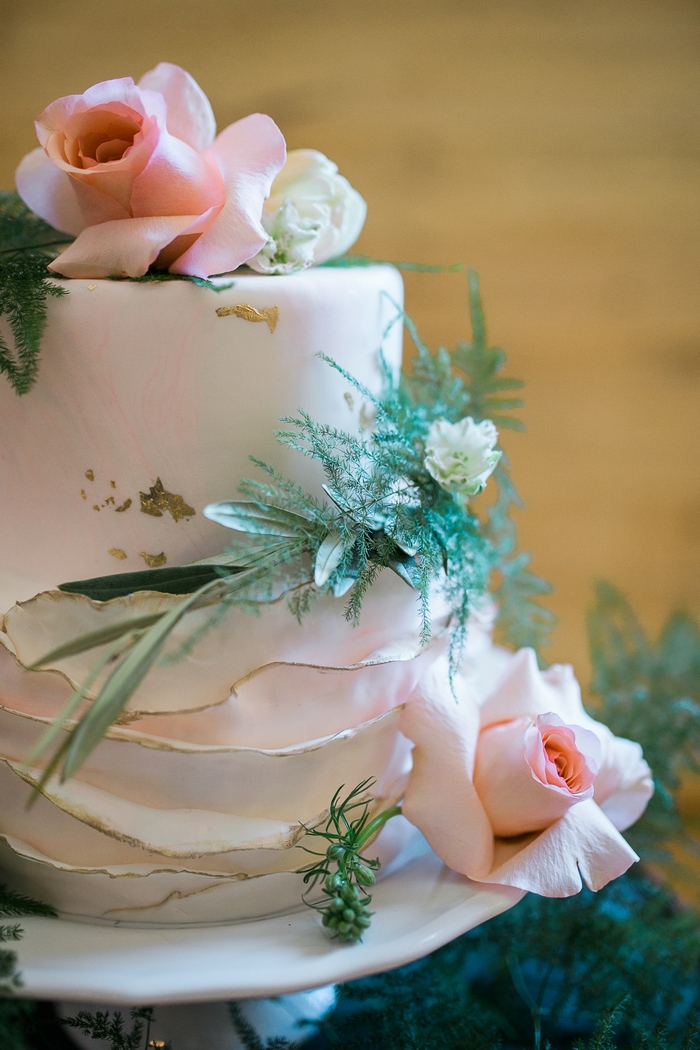 Vendors:
Photographer: Sweet Alice Photography
Venue: Ryan Family Farm
Florals, Styling, and Vintage Props: Lavender & Leaf

Baked Goods and Wedding Cake: The Cakery
Baked Goods/ Donut Tower : Amanda Bakes
Hair: BW Bridal
Makeup: Makeup Artistry by Jillian
Gown: Chamonix Bride
Jewelry: Zimmer Brothers
Party Rentals Durants Party Rentals