2020 brides, you picked the perfect year to tie the knot. Why, you ask? This year's wedding dress styles are some of the boldest we've seen yet, and we couldn't be happier about it.
From puffed sleeves to open backs, more and more brides are straying from tradition, and walking down the aisle in unique bridal ensembles that reflect their adventurous styles.
Of course, wedding dress designers aren't scrapping traditional bridal styles altogether. Delicate lace, chiffon skirts, A-line silhouettes and other classic elements are all parts of designers' tool boxes, with many 2020 dresses featuring a perfect combination of "something old" and "something new".
These five 2020 wedding dress trends some of our favorites:
Intricate Embellishments: 
Floral appliqués, breathtaking embroidery, lavish bead work… There are so many ways to kick a simple wedding dress design up a notch! Adornments of all kinds have been incorporated into sleeve detailing, bodices, skirts, and just about any other wedding dress element that you can think of.
Check out these embellished beauties for some seriously stunning inspo:
You'll shine in this wedding dress from KurajeWeddingDresses featuring exquisite hand embroidery and a flattering back cutout.
This beautifully detailed dress from KurajeWeddingDresses  strikes a perfect balance between sexy and elegant design elements.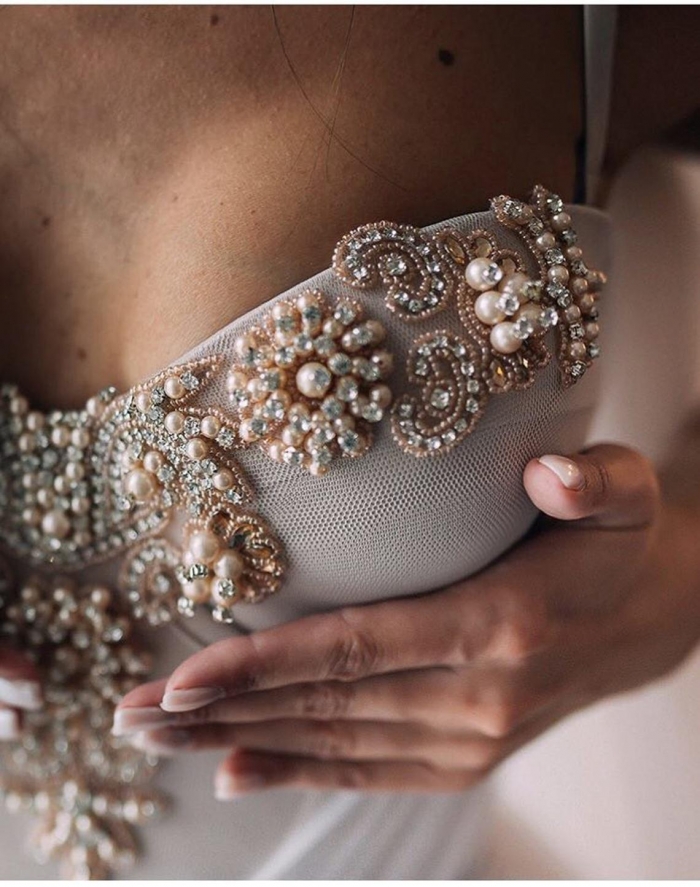 Minimalism:
On the complete opposite end of the spectrum as the above option is minimalist gowns. No frills, no sequins, just sleek silhouettes, striking necklines and well-placed architectural elements. Many brides choose to complete the look with a dramatic headpiece or a pair of bold statement earrings.
The minimalist bride will love these modern wedding dresses:
This elegant chiffon dress from MilamiraBridal features a "plunging v neckline, dramatic long train and a striking back".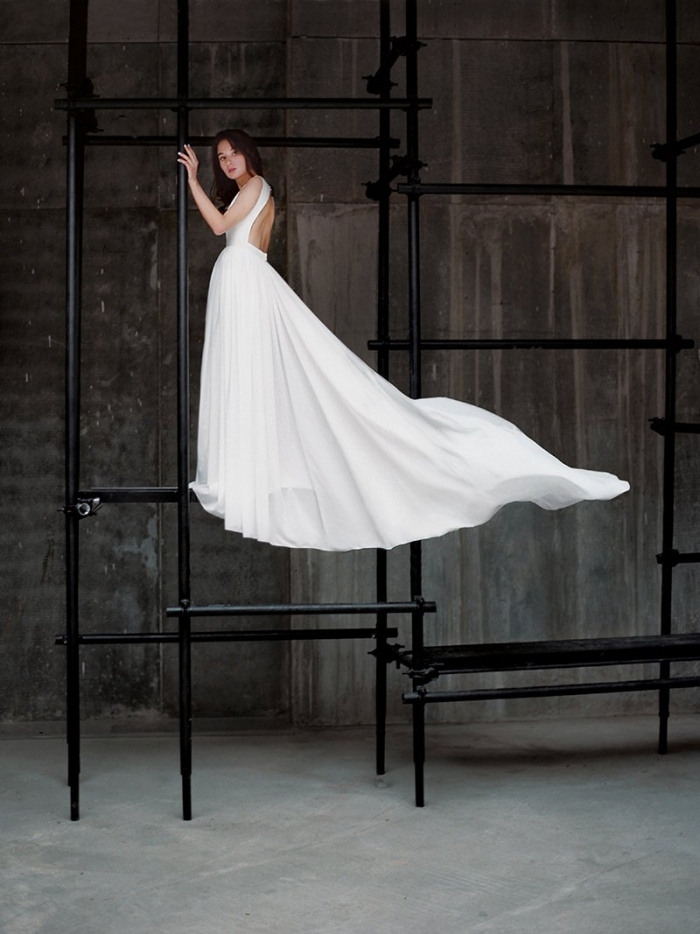 This dress from ApilatWedding is sleek, modern and flattering. You are going to love wearing it!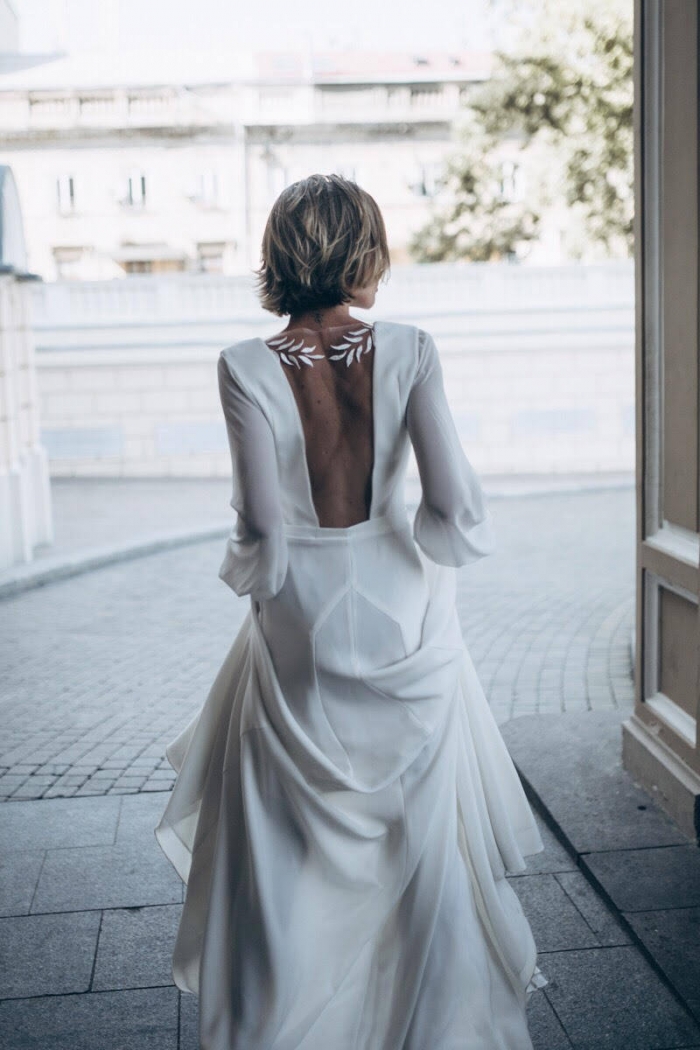 Sheer Beauty:
Whether you're looking to add a little something to a simple slip with extravagant tulle sleeves, or want to leave little to the imagination in a barely-there tulle gown (with strategically placed lace embellishments, of course), there are many ways to incorporate this trend into your bridal look.
Here are two of our fave sheer wedding dress options:
This tulle gown from AmeliaWeddingDesigns is perfect for the bride with a simple but edgy style. We love the sheer tulle sleeves!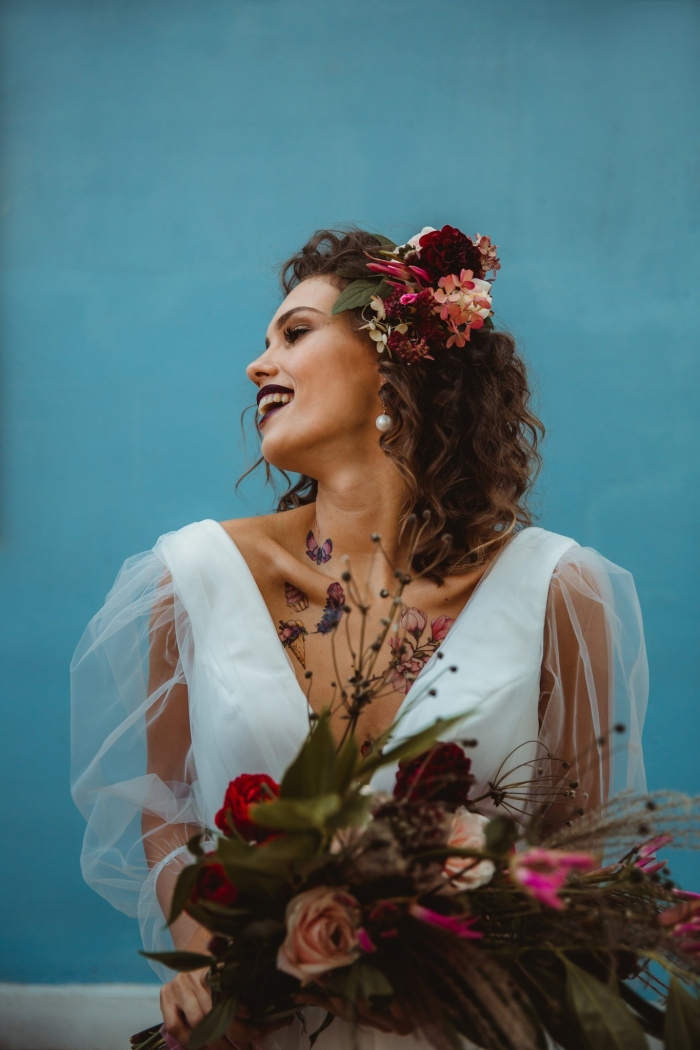 Retro chic and subtly sexy, this gown from LovestoryUA may just be a serious contender as the dress.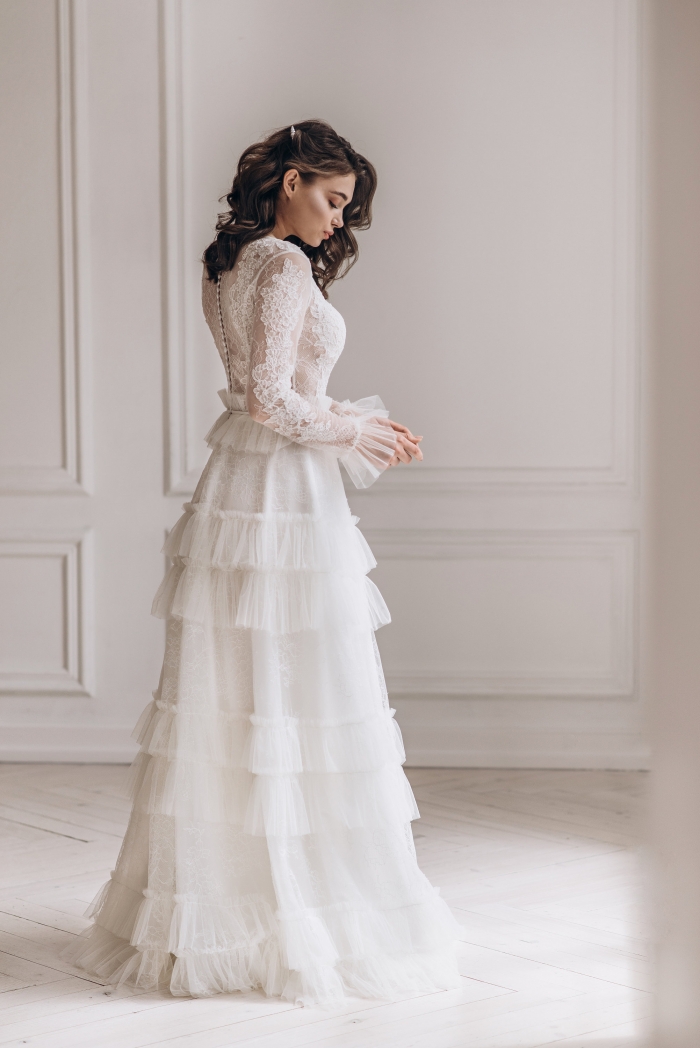 Color: 
A non-white wedding dress is one of the ultimate ways to set yourself apart as an alternative bride. A gorgeous yellow chiffon bridal skirt ? Heck yeah! A Victorian-inspired dress in pastel blue ? Yes please!
These colorful wedding dresses from some of Etsy's top wedding dresses designers are 100% swoon worthy:
The Jules gown (far right) from AngellureBridal is every bride's dream dress. Every inch of this gown is perfect, from the delicately detailed skirt to the beautiful lace bodice.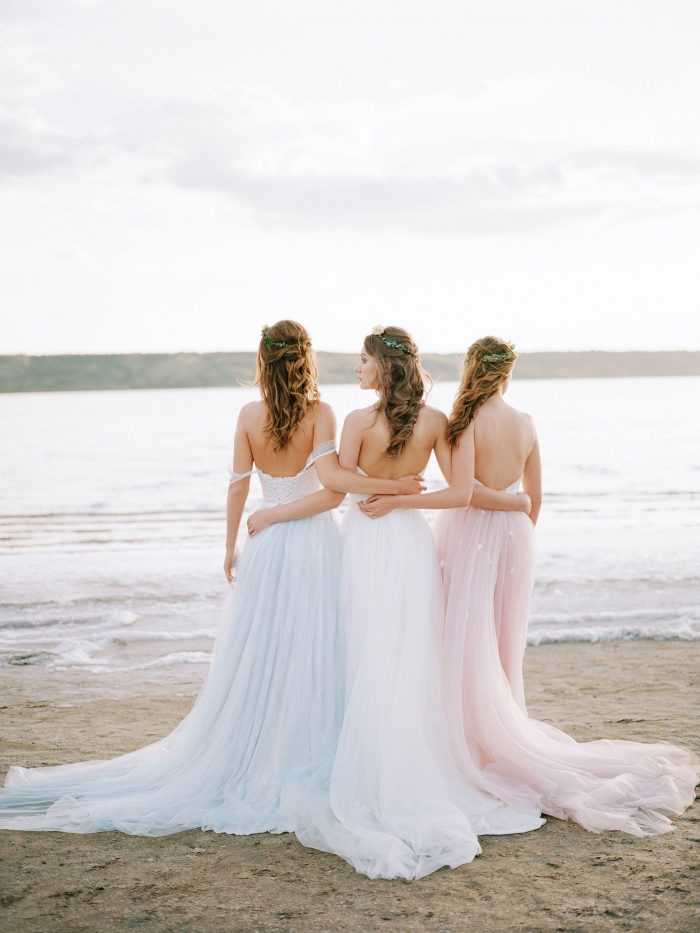 This blue-grey tulle gown from DreamandDress is très magnifique, non?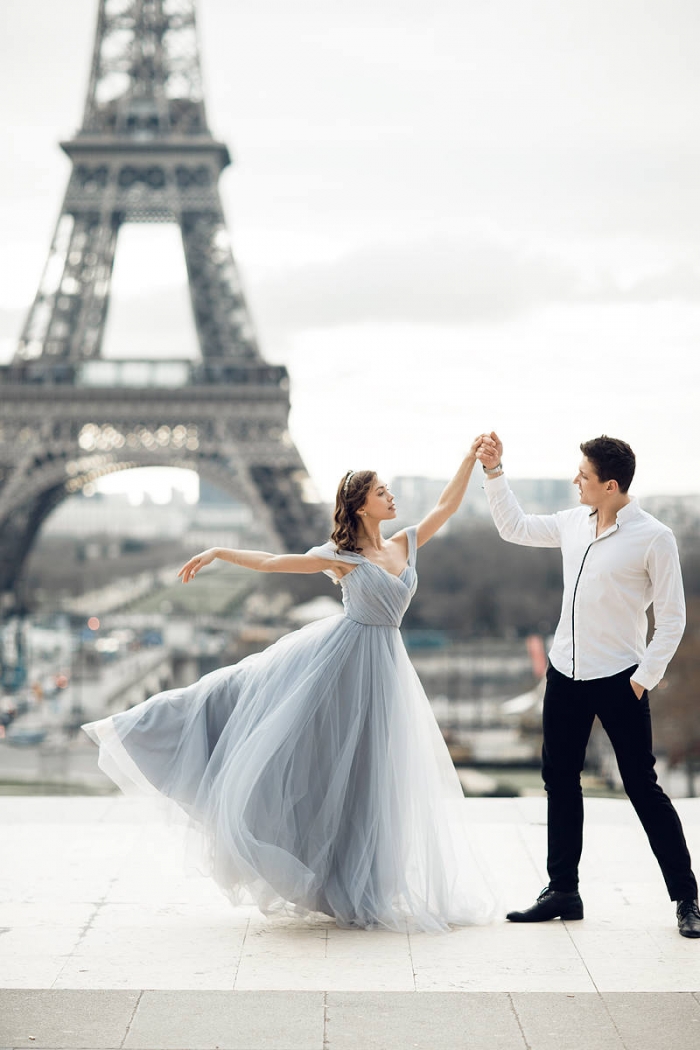 Say Yes to the… Suit:
Wedding dresses aren't the only option for your walk down the aisle. Wedding suits are a chic, fashion-forward option for the bold bride. Tuxedos, jumpsuits, dress/suit combos- there's an option to ~suit~ every bride.
Here are a few of our fave wedding suit options for brides:
This bridal jumpsuit from EdelweissBride is almost impossibly elegant.
Not ready to let go completely of the classic bridal look? This sexy bridal jumpsuit from Milamirabridal features a timeless detachable organza skirt.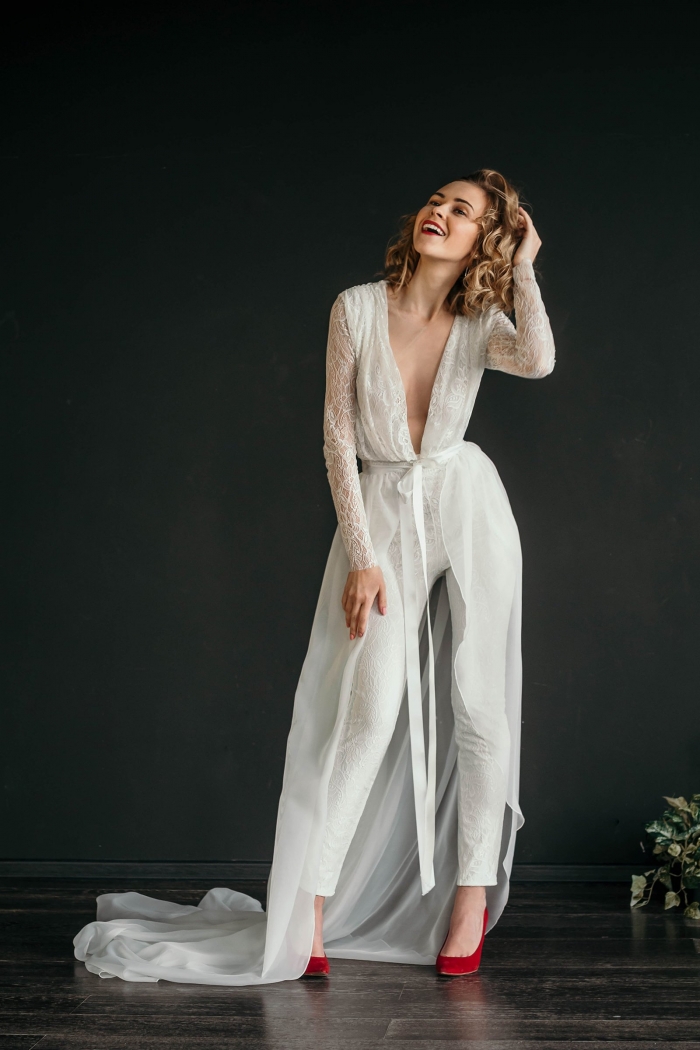 *This post contains affiliate links