Don't fancy the idea of having his family seated on one side during the ceremony, and yours on the other? We've got a wedding printable for you! And guess what? It's free.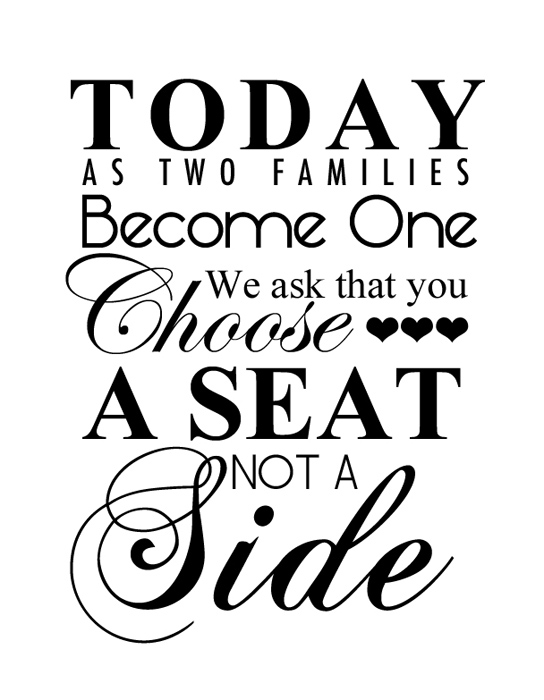 We've even got a landscape version: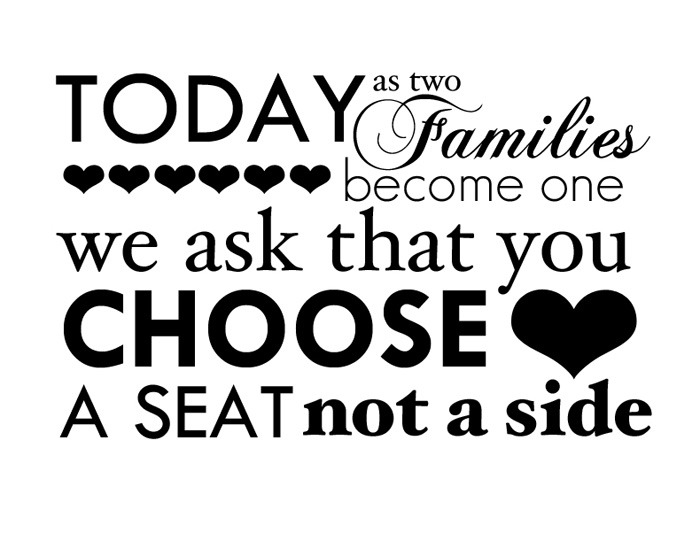 Simply click on the sign you like and the printable PDF version will open. Some browsers open the PDF within the browser. Others open Adobe Acrobat.  From there you can save it then print it out on card stock and place inside a frame. The size of each sign is 8.5″ x 11″.
Thanks to Riata from B is for Brown for creating these lovely printables! Do check out her fab wedding stationery at her Etsy store.
© IntimateWeddings.com. Document for non-commercial use only. This document (and any part herein) is not to be copied, redistributed, or mass produced.