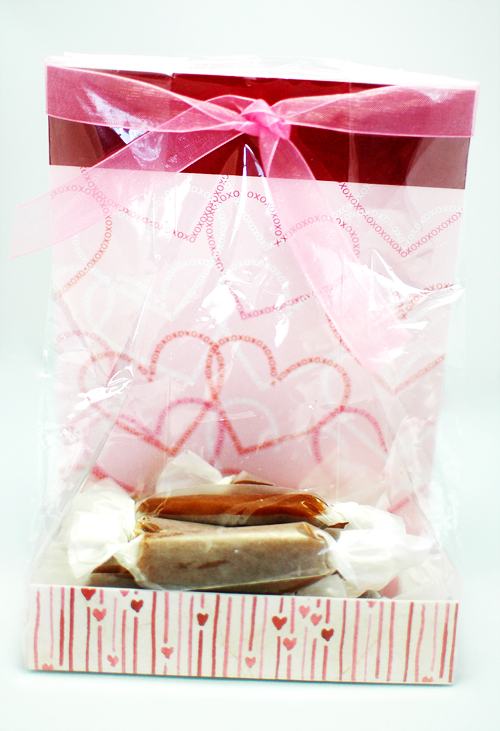 Now that you've made your delicious caramels from this caramels recipe, I'm offering a free wedding printable that will help you make these adorable DIY candy favor bags. You can put just about any kind of candy in these bags and customize them to suit your wedding theme. We used heart cardstock because Valentine's Day is fast approaching. The free wedding printable is a template – in two different sizes – that you can use when cutting out your card stock.
I got the idea for these candy favor bags over at Martha Stewart Weddings.
Materials
Cellophane candy bag
card stock
scissors
bone folder
ribbon
Scotch tape
1. Download your free printable template by right-clicking on the following links and selecting "save link as"…
Template for 5″ x 11 1/2″ cellophane bag
Template for 4″ x 9 1/2″ cellophane bag
2. Using the template, cut your piece of card stock. Fold card stock using a bone folder, as directed.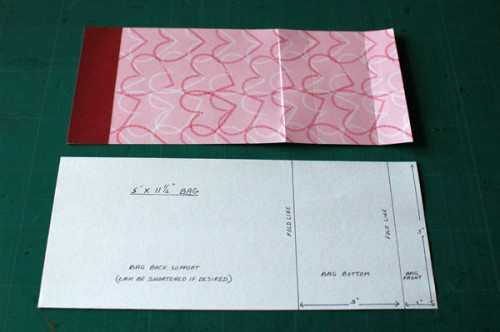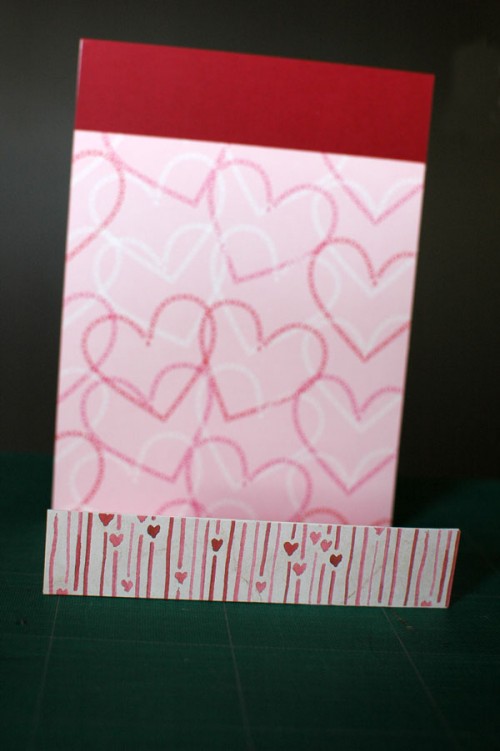 3. Place folded card stock inside cellophane bag. Place candy inside bag. (I put a dozen homemade caramels in the bag.)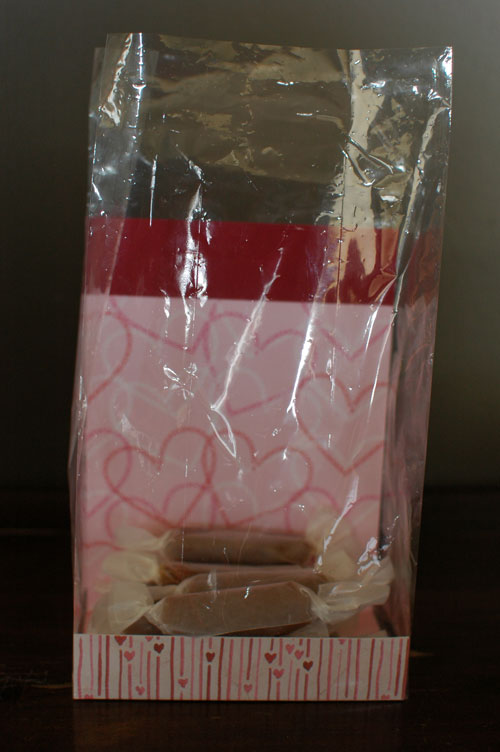 4. Turn bag over. Place piece of ribbon on the edge of the bag opening. Fold bag over ribbon twice. Although Martha doesn't mention this, I think it's a good idea to secure it with a small piece of Scotch tape.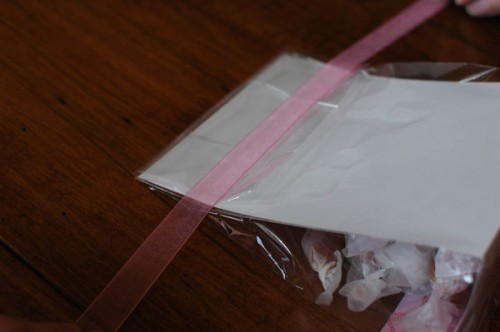 5. Turn bag over and tie ribbon in a knot or bow. Presto, you have your adorable DIY candy favor bag!