We think there's no better occasion to break out the bubbly than your wedding day; and our favorite way to drink it? Straight from the bottle, of course – a mini bottle that is! Mini bottles of bubbly are a great alternative to serving a signature cocktail, and with Freixenet it's an affordable choice to boot. Known as the "black bottle bubbly", their matte black and gold mini bottles keep things classy and fun at the same time – perfect for a glamorous Gatsby themed wedding, don't you agree?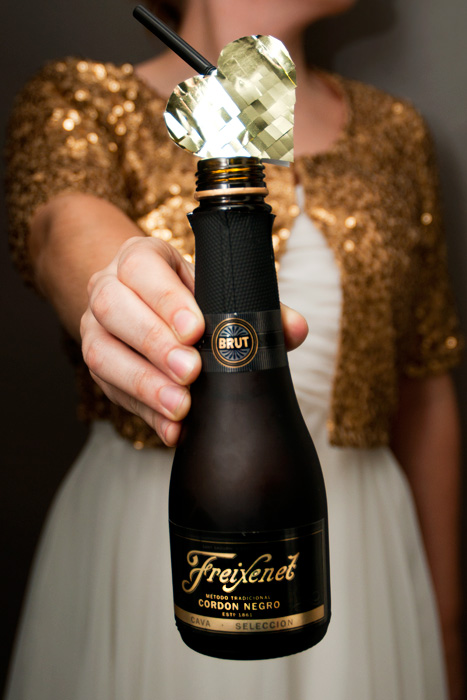 The bottles look great on their own, but you can also easily dress them up to fit your wedding style and customize them any way you want. Personally, we love the idea of jazzing things up a bit for the occasion with a metallic gold fringed heart straw. It's an easy and inexpensive DIY that anyone can try and we'll show you how.
You will need:
– a sheet of paper
– a pencil
– a pair of scissors
– medium weight cardstock
– metallic gold foil
– Mod Podge
– a paint brush
– black straws
Start by drawing your heart template (2.5 inches) onto a sheet of paper and cutting it out. Next, using your template, trace your hearts onto the cardstock and cut out two hearts per straw. Staple your 2 hearts together, making sure to keep the staples near the edges of the heart.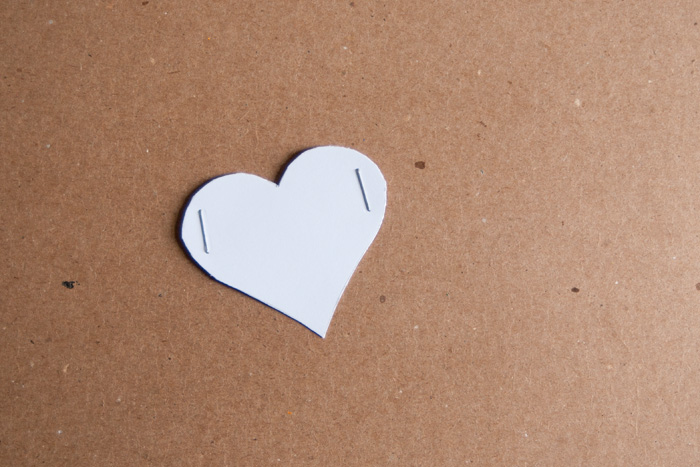 Take your sheet of gold foil and cut it into 3″x 0.75″ strips. Fringe each strip, leaving a quarter inch band at the top. You will need approximately 6 strips per side of the heart.
Working one strip at a time, paint a thin layer of mod podge on the solid band above the fringe and lay it down on our your heart, starting at the bottom. Repeat with your next strip, making sure to overlap the strip below it. Repeat until your entire heart is covered with the strips of fringe.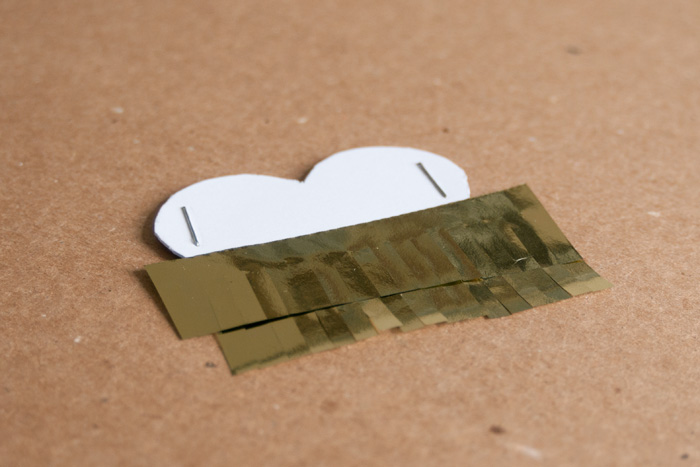 Once the Mod Podge has dried, take your scissors and trim the fringe around the heart. Next, repeat the entire process on the other side of the heart.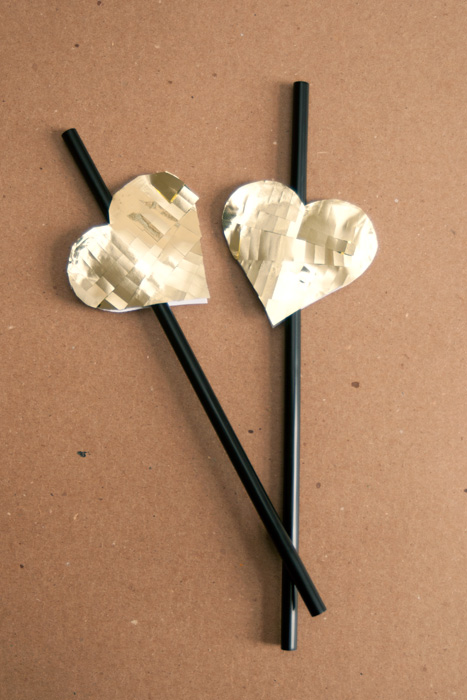 When both sides of your heart have been fringed, it's ready to be added to your straw. Gently squeeze the sides of your heart and slide your straw in between the two pieces of cardstock, and voilà, you're ready to sip your bubbly in style!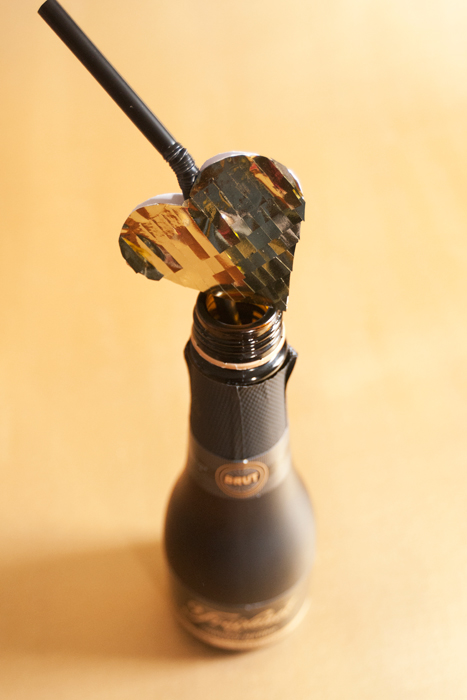 Want to win 125 mini bottles of Freixenet bubbly and a memory magnum for your wedding day? Enter the Freixenet All Love Sparkles Sweepstakes Facebook contest for a chance to win one of 6 prize packs. One lucky winner will be selected each week starting March 24th, 2014. Good luck!
Sponsored Post.