By Jennifer Cox
Scotland is a country with a picturesque landscape that provides an idyllic setting for exchanging vows. However, before you hop on a plane bound for the Edinburgh, there are certain guidelines you need to follow.
Most importantly, you need to fill out all the necessary documents – this includes a Form M10 (Marriage Notice Application) as well as a form with witness details. You will need to contact the local registrar where the marriage will take place – they will help you arrange for a civil or religious ceremony (depending on what you and your partner want), choose a day and time, and find out about necessary fees you'll have to pay. A list of all local registration officers and approved places in Scotland can be found at the GROSLocate. Filled-out forms need to be submitted 4-6 weeks before the wedding. One of you might be asked to appear in person at the registrar's office before the marriage. You may also be asked to show a valid passport and you will both need to show them your birth certificate.
The registrar will then create a Marriage Schedule – no wedding in Scotland can proceed without it. You and your spouse will sign the Marriage Schedule (with a black fountain pen, no less) following your wedding and return it to the registrar in no longer than three days after the wedding so that the marriage can be registered.
Other rules of marriage in Scotland include:
– both parties must be at least 16 years old
– you are unmarried
– you are not related
– you are of different sexes (same-sex marriages are not recognized in Scotland)
Once you've met all the formal regulations you can book the bagpiper and say your I dos!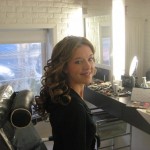 Jennifer Cox is a Montreal based freelance journalist who loves everything from weddings to foodie news, photography & candy!
Save