Tarrah and Greg are an adventurous couple, so an elopement in Phuket, Thailand was a natural fit.
Their decision to tie the knot in Thailand was inspired by Greg's proposal to Tarrah over some spicy Thai food.
"We love spicy Thai food! When we were on our vacation in San Diego, we got the most delicious and VERY hot Thai food … I thought it was the best we had ever had, definitely the hottest. Unbeknownst to me, we were going to get engaged on that trip. That night he jokingly said, 'maybe when we get married, we will go to Thailand where you can get some REAL spicy food'. It started as a joke from there," said Tarrah.
The couple chose Phuket because they wanted an exotic beach location, and they wanted an authentic Thai experience.
"We wanted to experience a taste of Thai culture and, and with so many other islands close by, the local markets, the temples …  it just seemed like we could see a little bit of everything in this location since we only had a few weeks to explore it," explained Tarrah.
A big thanks to Wedding Boutique for sending over this beautiful elopement.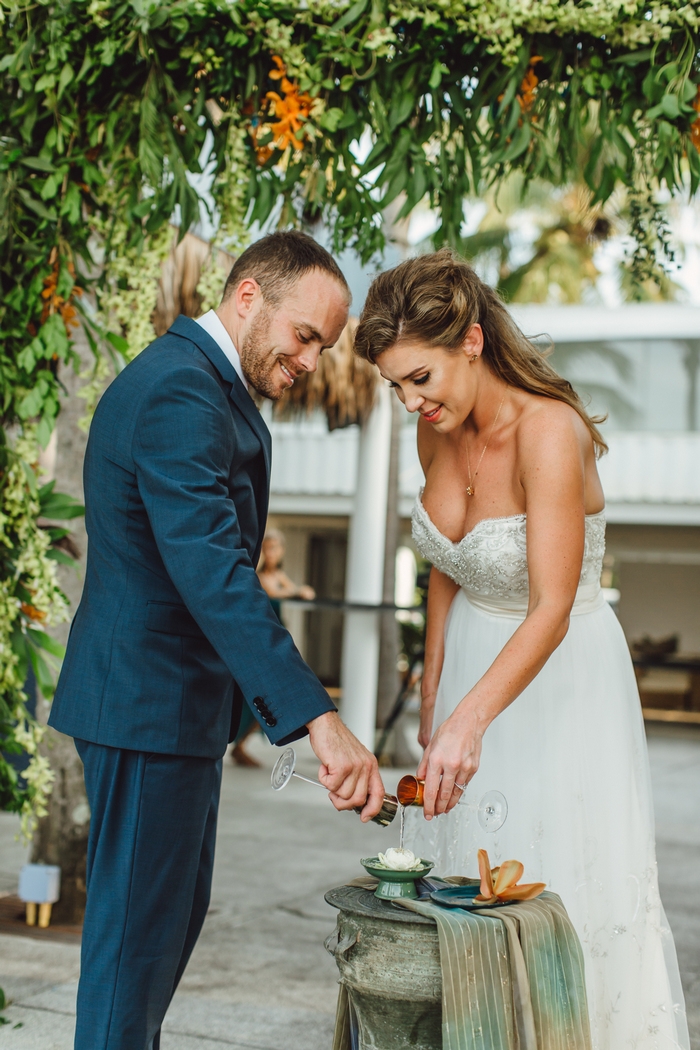 Tarrah 32 & Greg, 32
Location: Phuket, Thailand
Wedding Date: November 7, 2017
Number of Guests:  2
Wedding Ceremony Location: Bluesiam Beach Club, Bangtao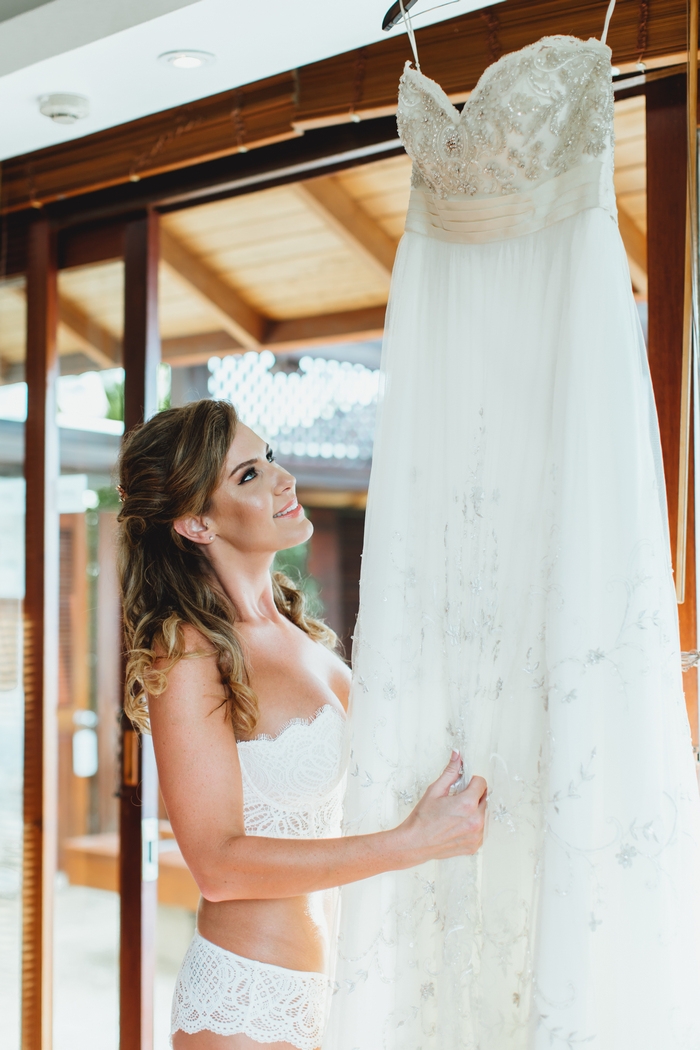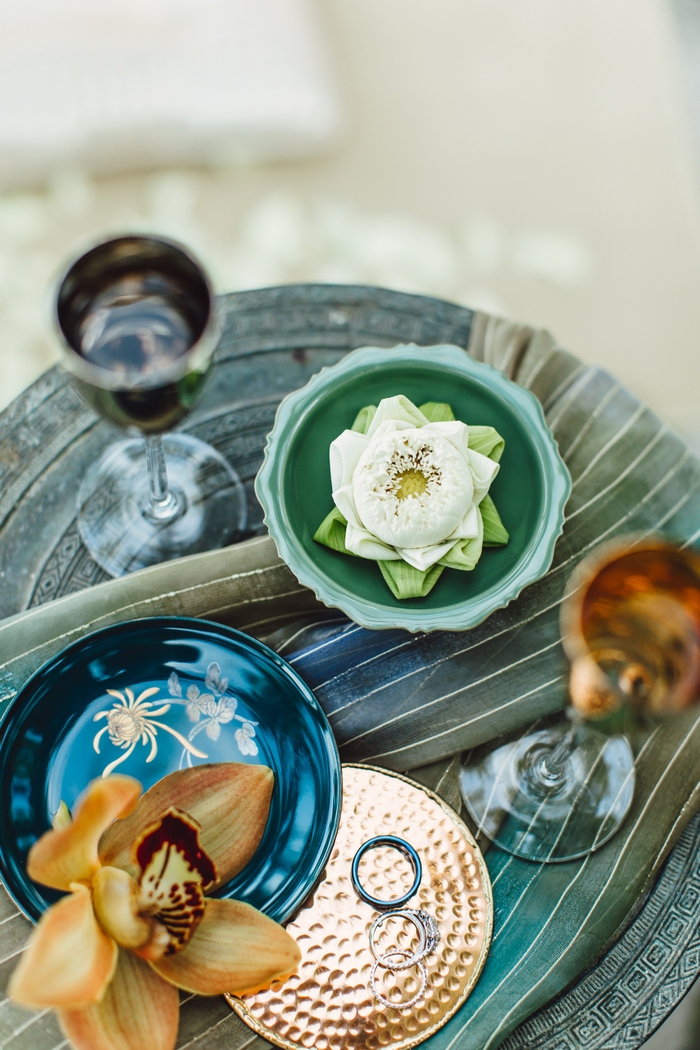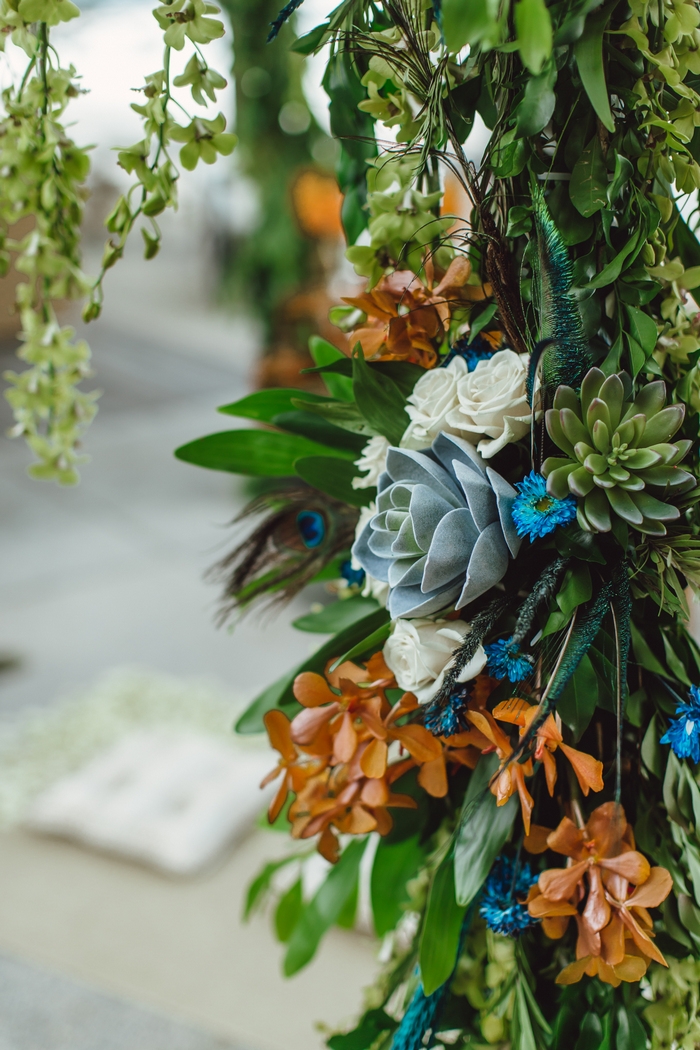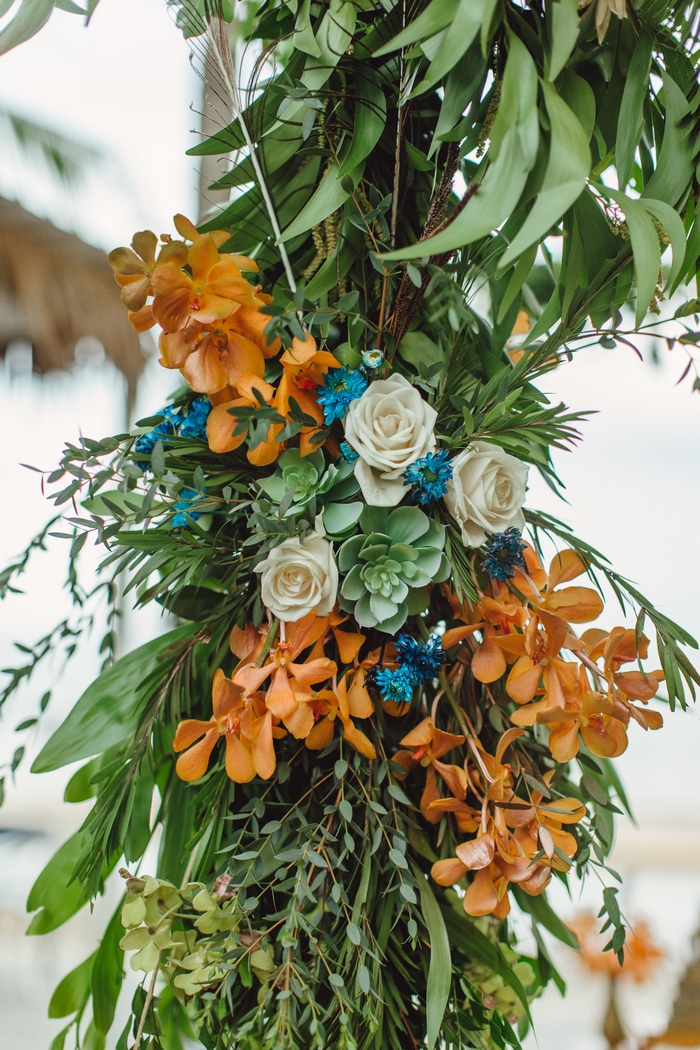 Why did you have an intimate wedding?
We really wanted to have a once in a lifetime experience on our special day that would be unforgettable. As adventurous as we are, that meant traveling to an exotic tropical location with our closest friends.  We wanted to keep the memories we made on our wedding day for us, and then share with our families after we had time to celebrate our marriage together.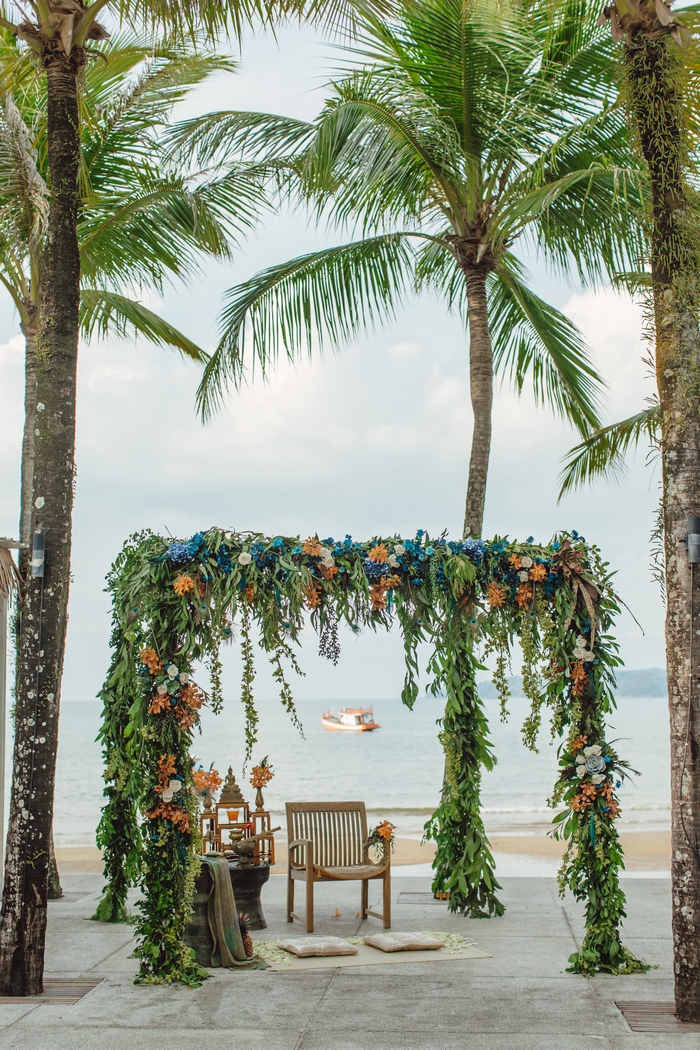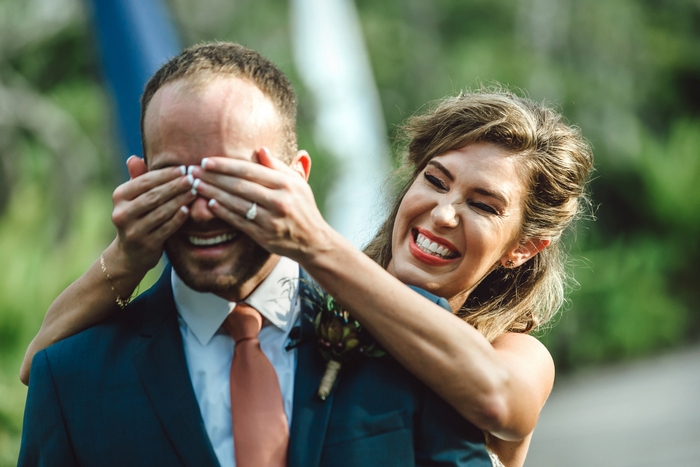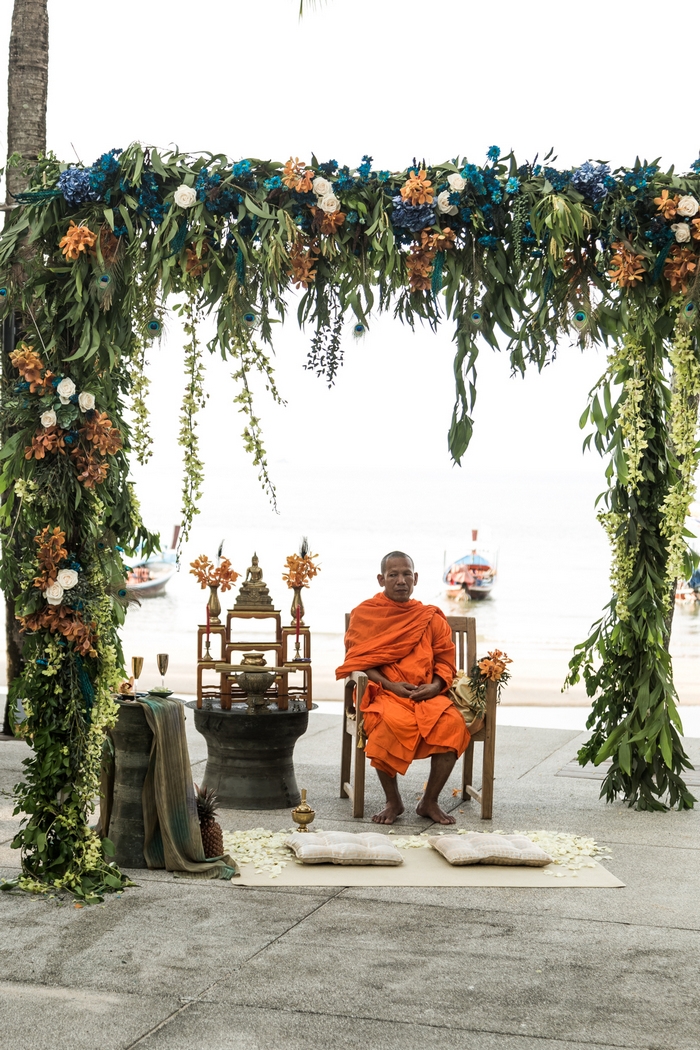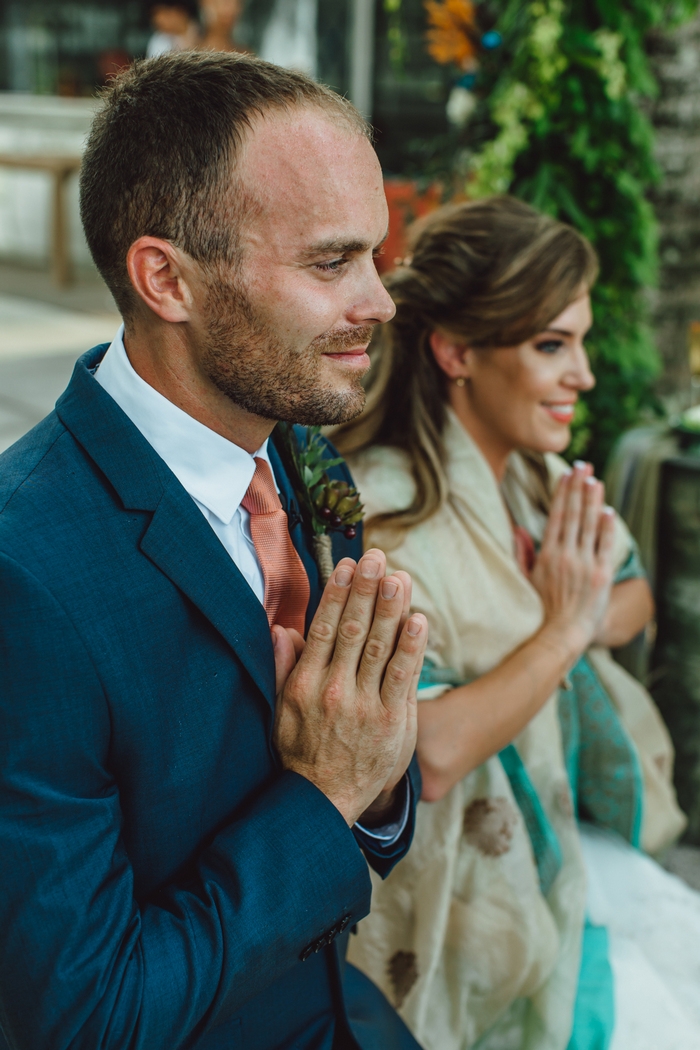 What are some the challenges that you faced planning an intimate wedding?
Planning a wedding half way around the world in a place you have never been was a little crazy. We were very nervous and excited. We had never traveled this far internationally and all of the time and effort we spent planning for one incredible day was a bit overwhelming. We worked very closely with our planner for every single detail of the wedding design and ceremony through email and Pinterest. She and the team of experts at Wedding Boutique Phuket made that part easy!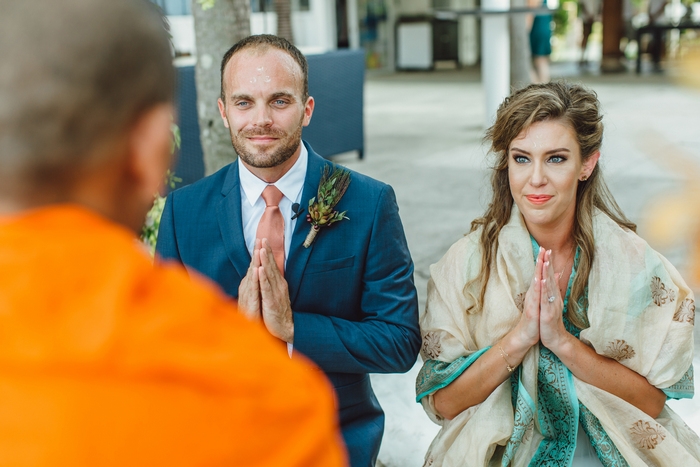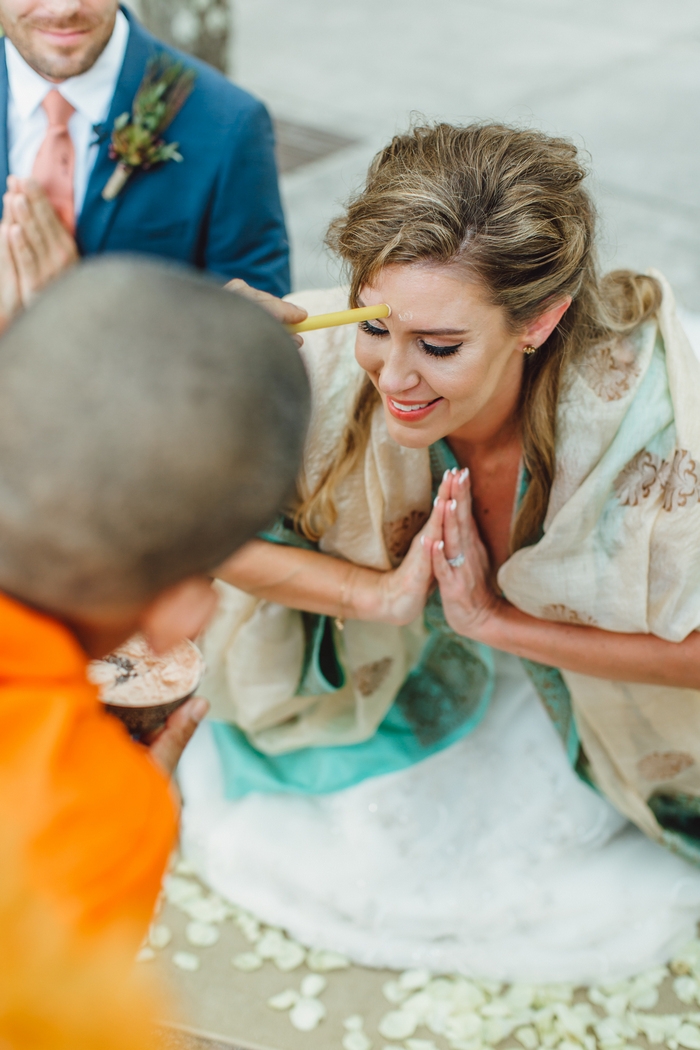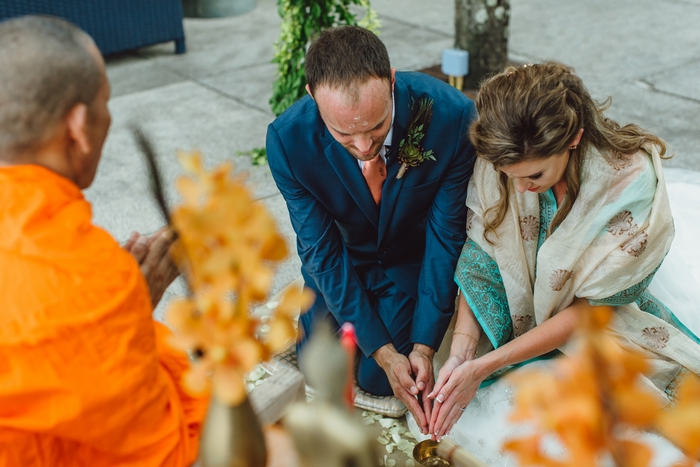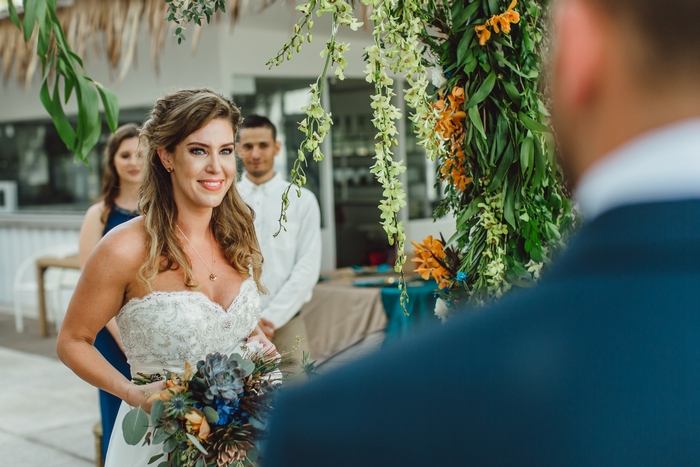 Was it difficult to pare down the guest list?
Not for us. We knew we wanted to keep our wedding intimate to begin with.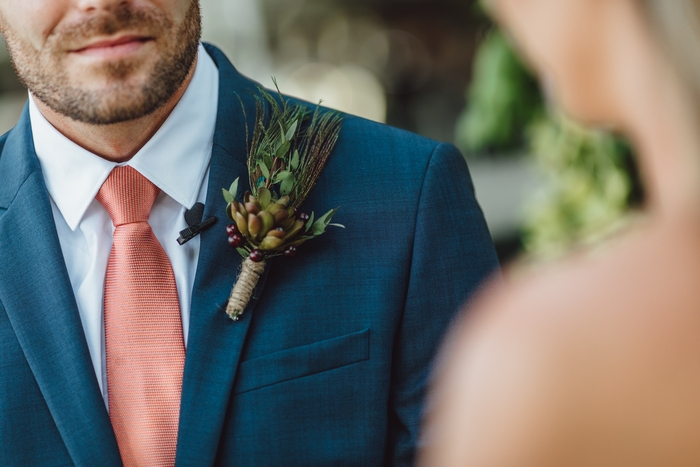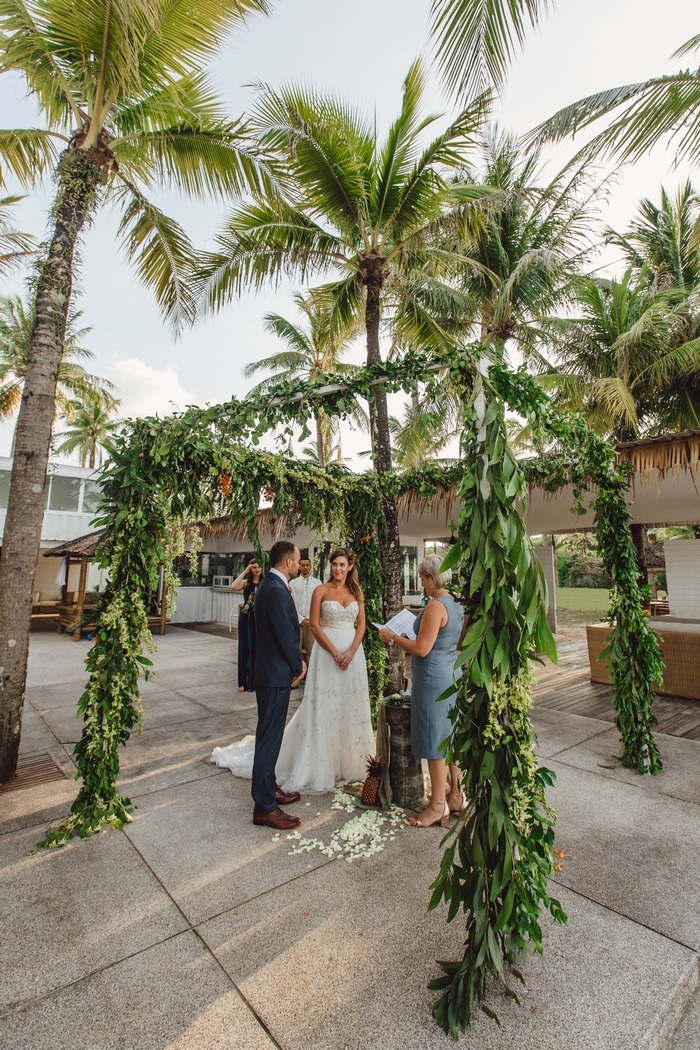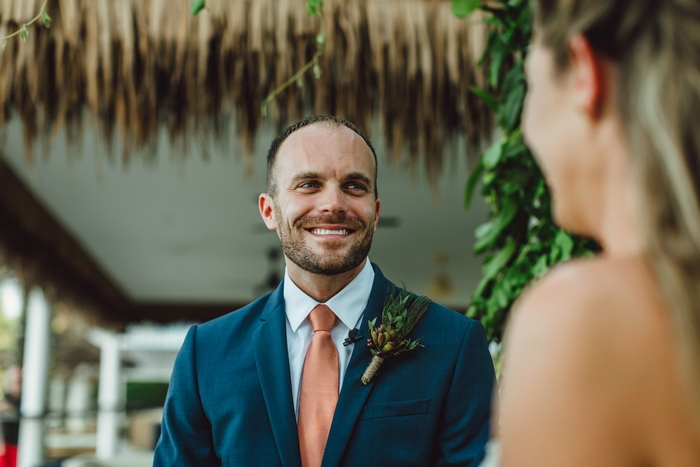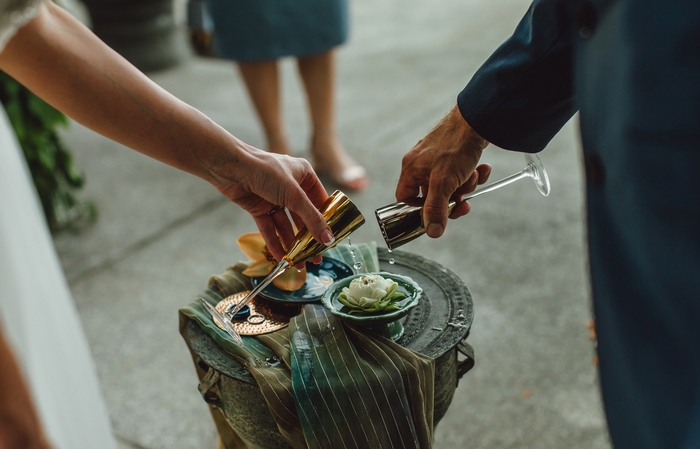 Did you have any 'issues' with the small guest list from friends and family? If so, how did you address them?
Nope! Our families knew we were planning on marrying in Thailand, picking a wedding venue half way around the world makes it pretty easy to narrow down the guest list.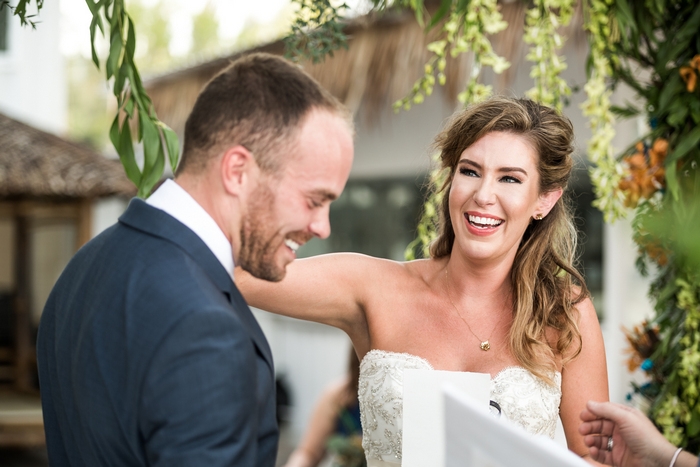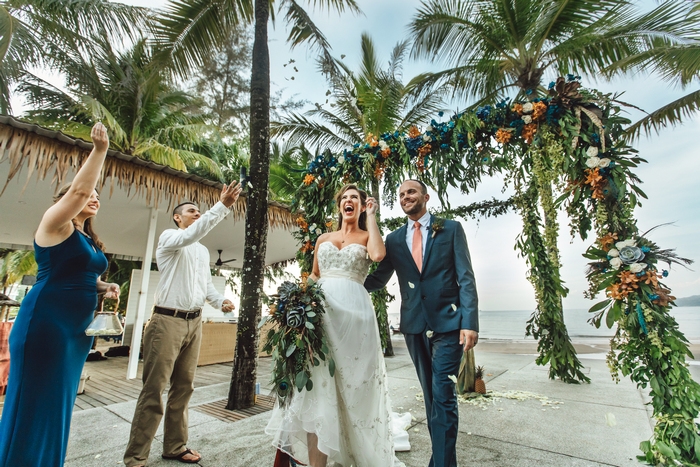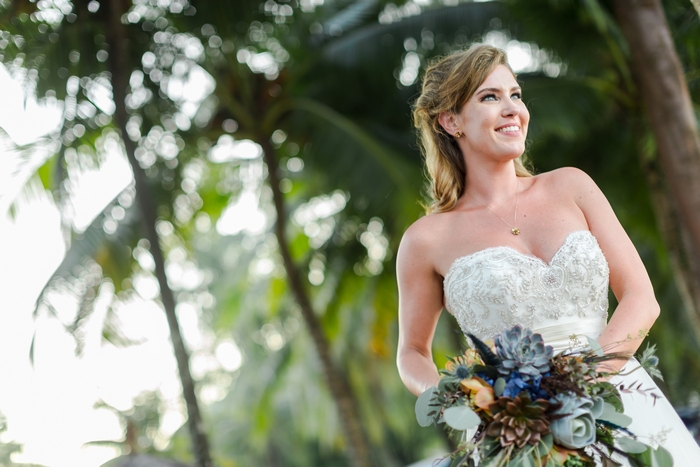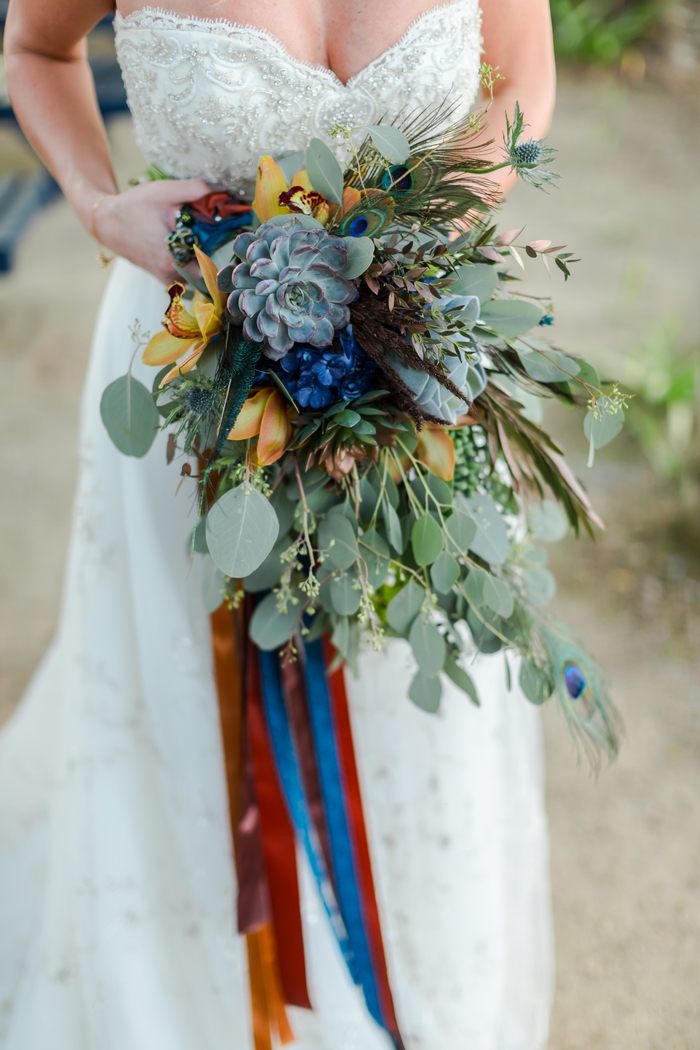 What were the highlights of the reception?
The venue and set up was amazing, and the food was incredible. Just the scenery in the location was stunning with the sunset. We had a photo shoot with a baby elephant and it definitely made the experience unforgettable. We enjoyed celebrating every moment of the wedding day with our friends.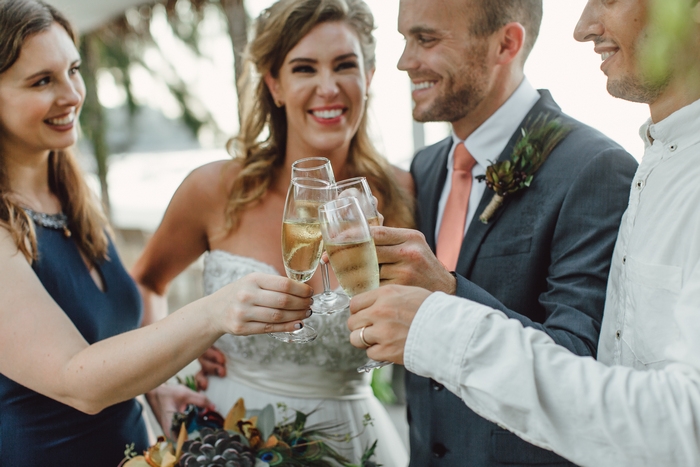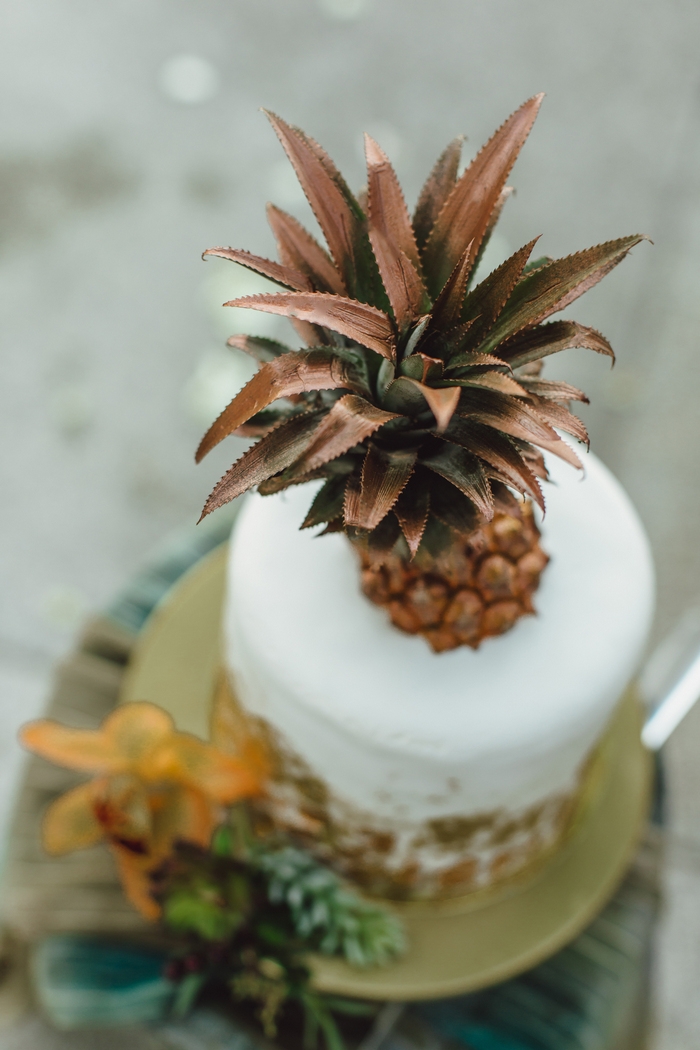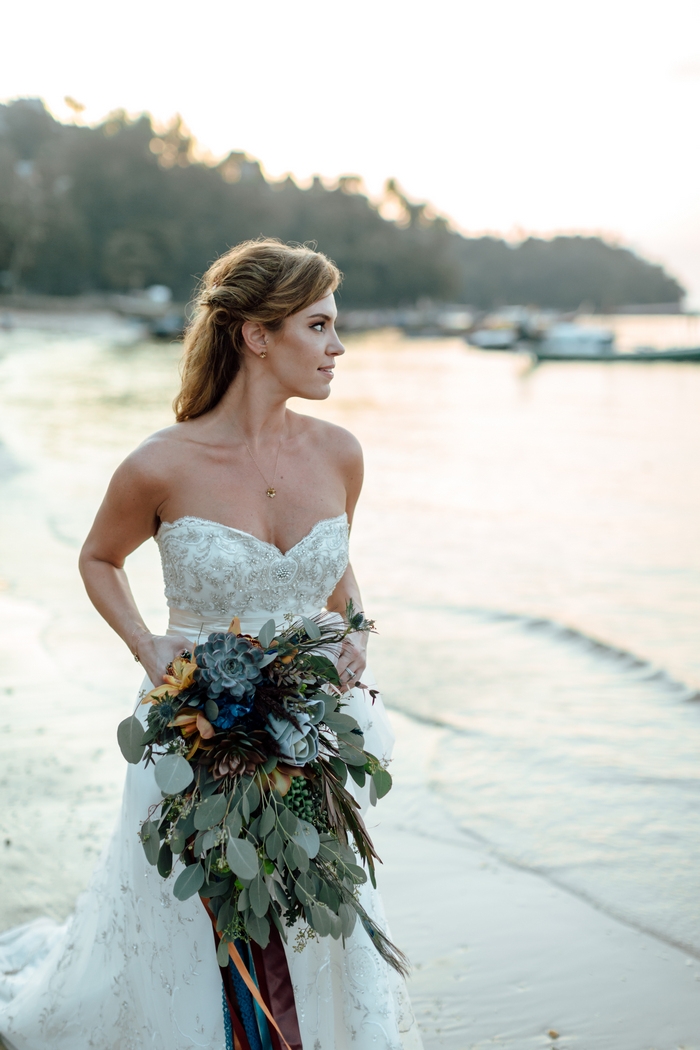 What was the best thing about having an intimate wedding?
We both had nervous butterflies before we got to see one another, it was like we were the only two people there. There was a lot of laughing and tears of joy. We loved that we had no distractions. We waited a long time for this, so we both were very emotional about it finally being a reality.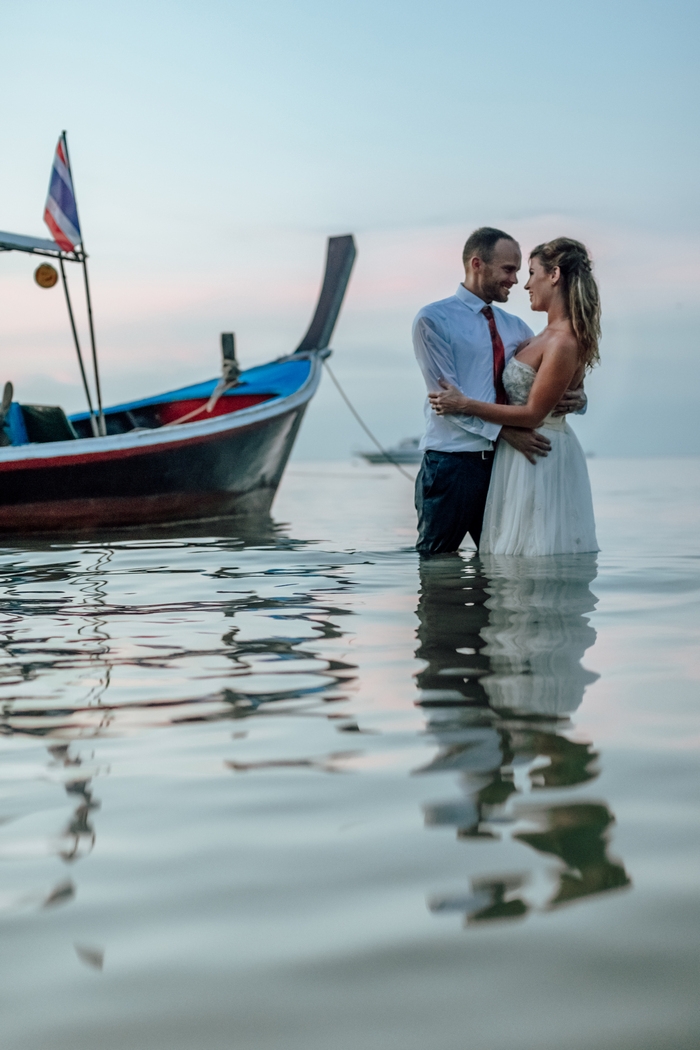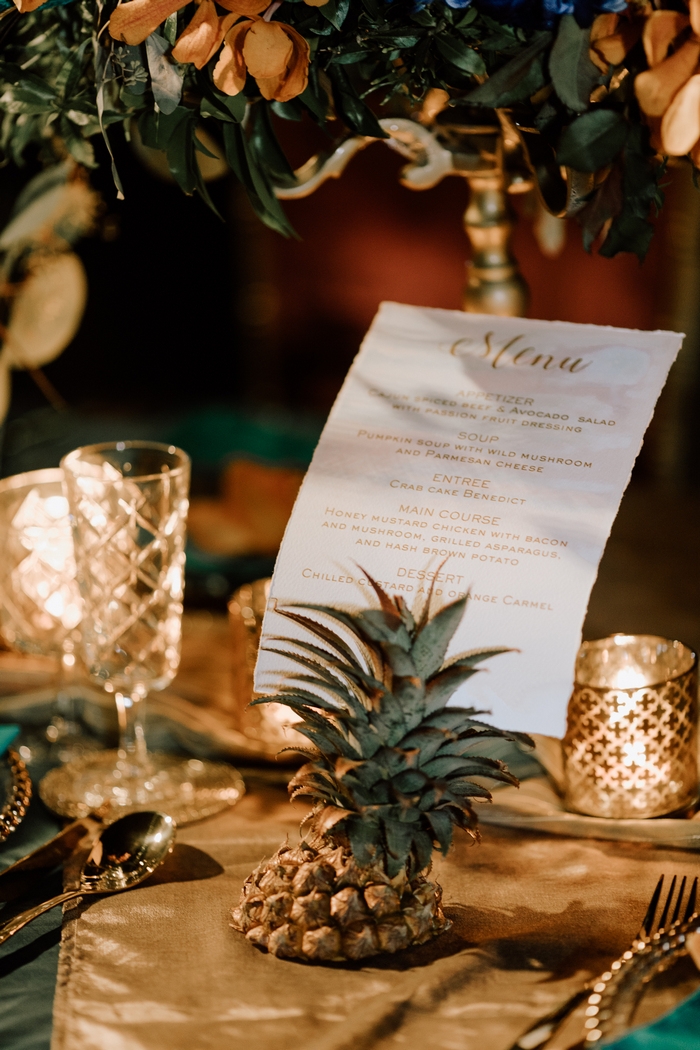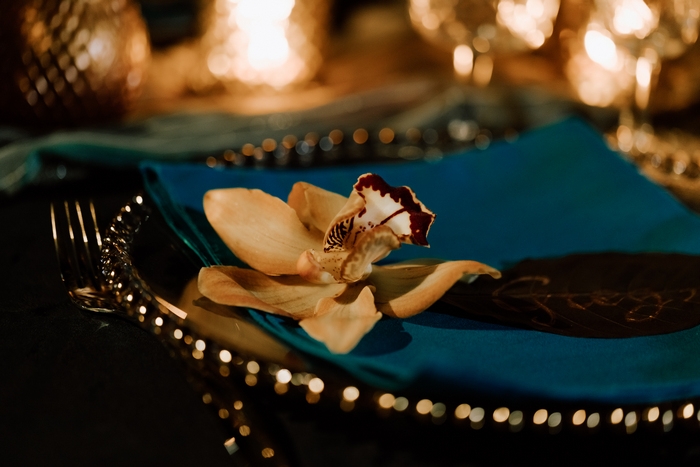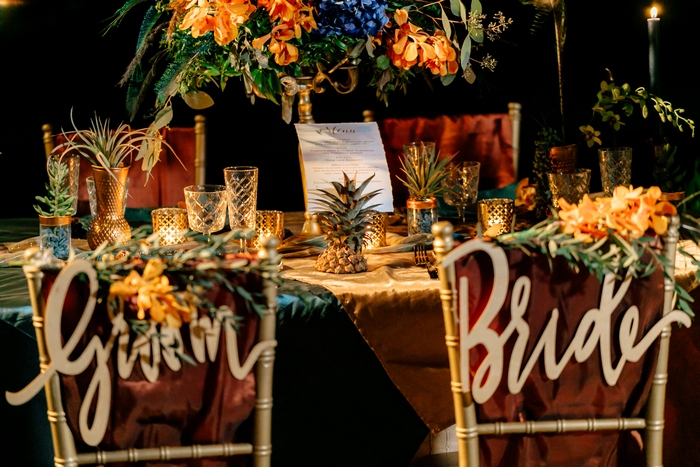 What advice do you have for couples who are considering an intimate wedding?
Go with your gut feeling! Our families thought we were crazy for eloping in Thailand. At the end of the day we had the adventure of a lifetime and we were able to come home and relive our wedding day every time we showed our friends and family our wedding video.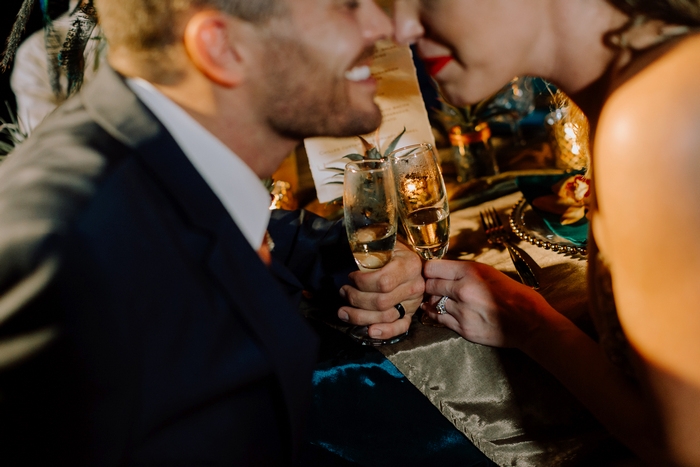 Vendors:
Planner: Wedding Boutique Phuket

Photographer: Phoobes Wiseswong & Adriano Trapani

Dress brand: Casablanca Bridal Style 1971, custom alterations from Bridal Suite Pensacola
Shoes brand: Kimsically (Etsy)
Jewelry brand: Collected Edition, Brooklyn, NY (Etsy)
Suit brand: Express Skinny fit Innovater , Navy Blue
Shoes brand: Blake Mckay, T5
Accessory brand: Van Heusen
Venue: Bluesiam Beach Club