Think back on when you were a kid. Wasn't it a blast to get dressed up and go door to door in search of Halloween candy? Wasn't it great fun to get spooked by scary houses, and creepy props?
The ghoulish charm of Halloween doesn't have to disappear in adulthood. In fact, for many folks it's the number one holiday of the year.
There's no doubt creating a Halloween themed wedding can be a lot of fun – especially to those with a mischievous spirit.
Here are some ways to make this scary holiday part of your nuptials:
Propose to your wedding party with Harry Potter themed Bridesmaid Proposal Boxes and Groomsman Proposal Boxes from My Weekend is Booked.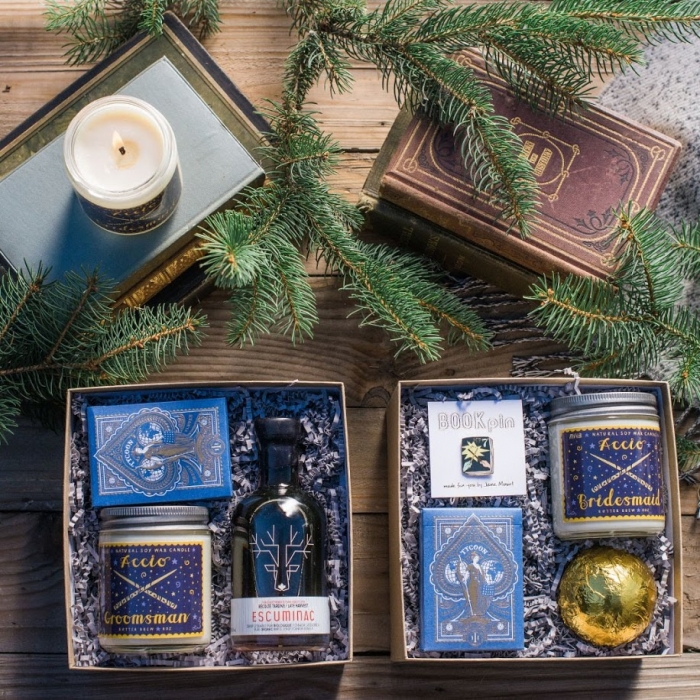 Use Gothic wedding invitations like these 'Raven egg' invites from LittleElephantCrafts.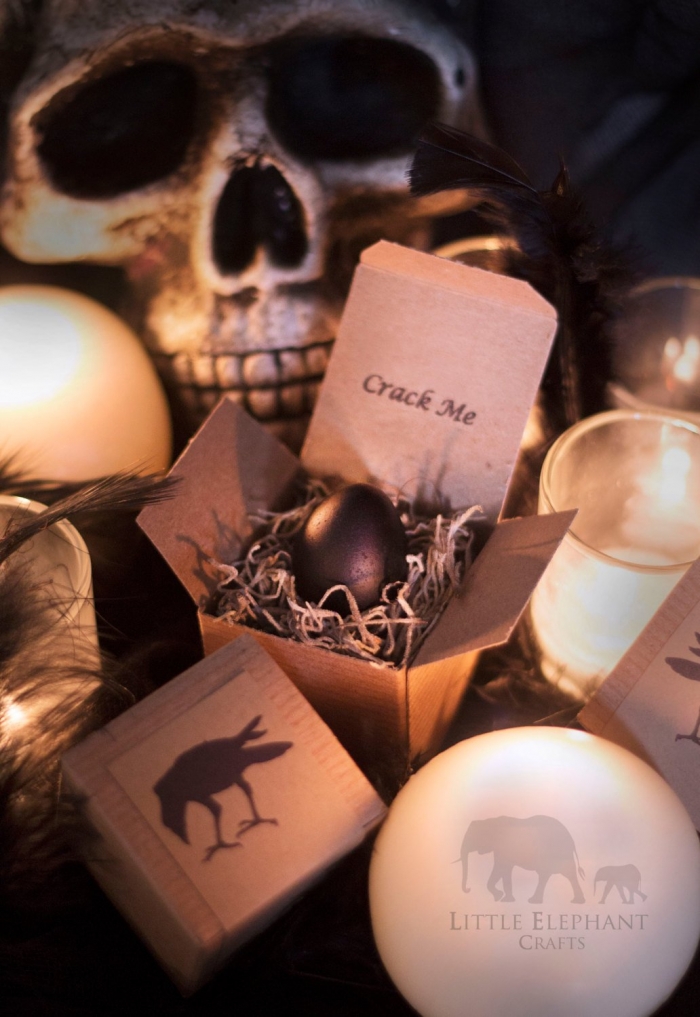 Use Jack-0-lanterns as centerpieces, or Pumpkin themed candles like these Pumpkin Juice candles from My Weekend is Booked as decor. You could also give these as wedding favors if you are having an intimate wedding.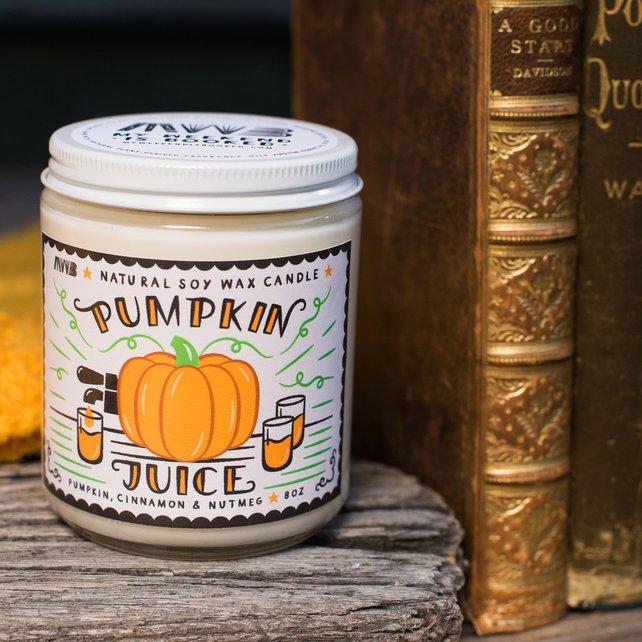 Carry a Gothic bouquet, like this purple clay rose bouquet by ClayBouquetShop.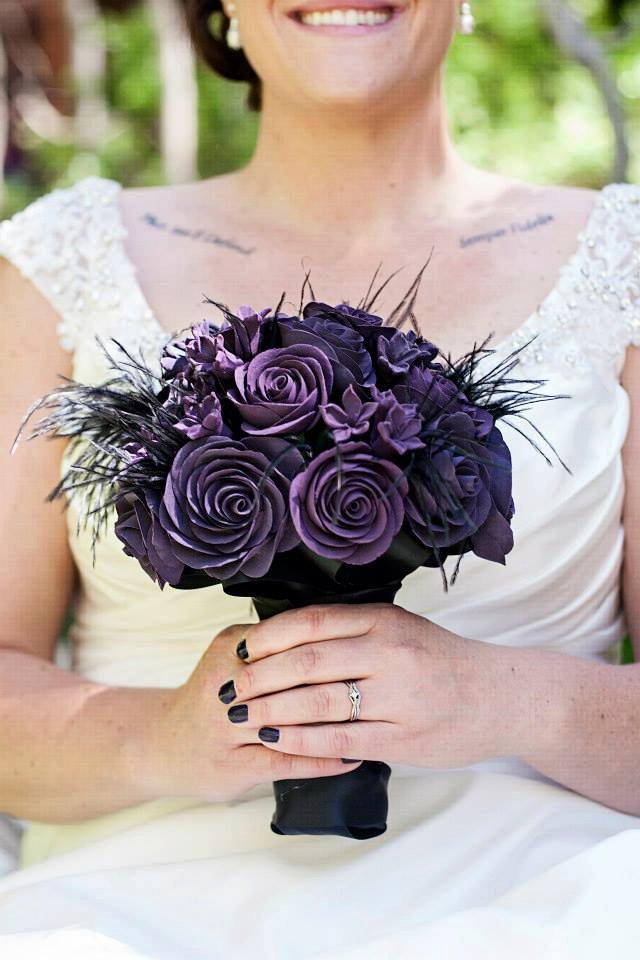 Have a Halloween themed wedding cake or at least a spooky cake topper like this one from PrettyMyPartyDecor.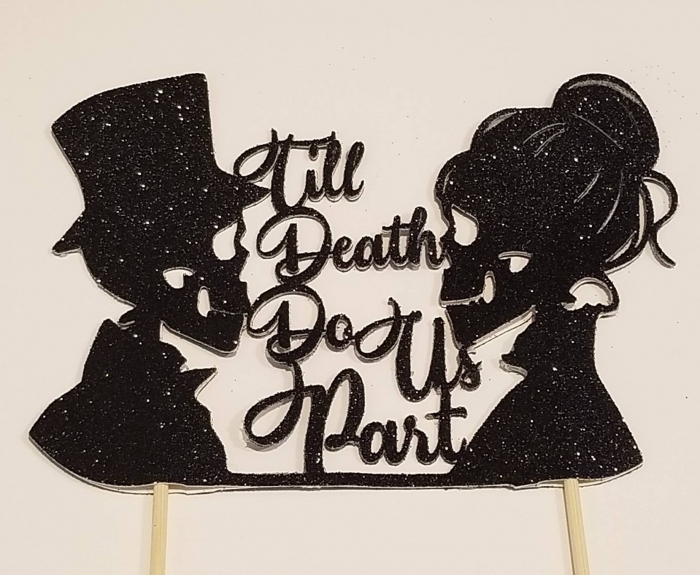 Use Halloween themed treat bags from PillowMakers filled with Halloween candy.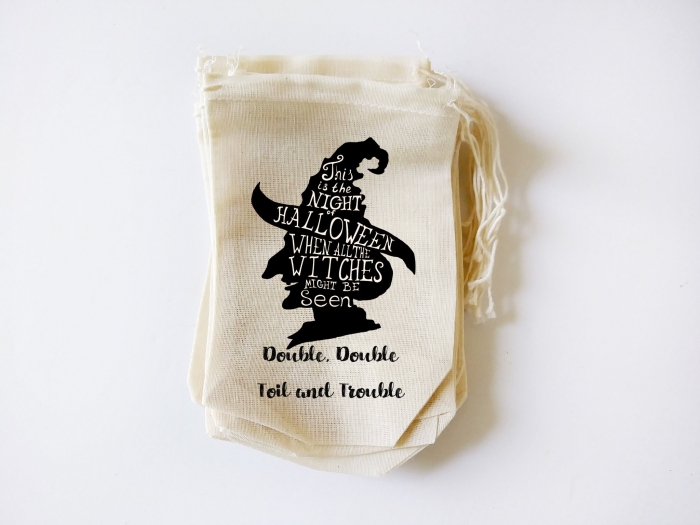 Invite your guests to offer their 'scary' wedding advice with this Halloween wedding gravestone sign by BeforeYouSayIDo.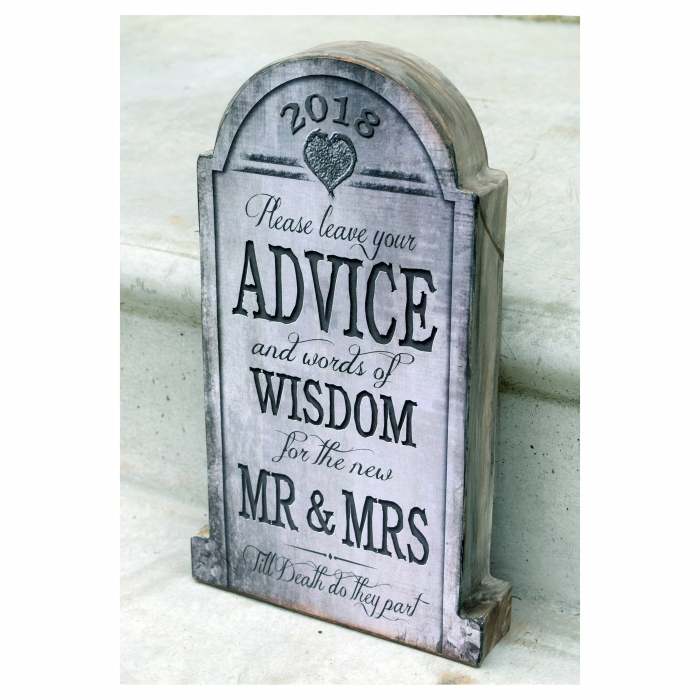 Thank your wedding attendants for being in your wedding with this Edgar Allan Poe themed gift box from My Weekend is Booked.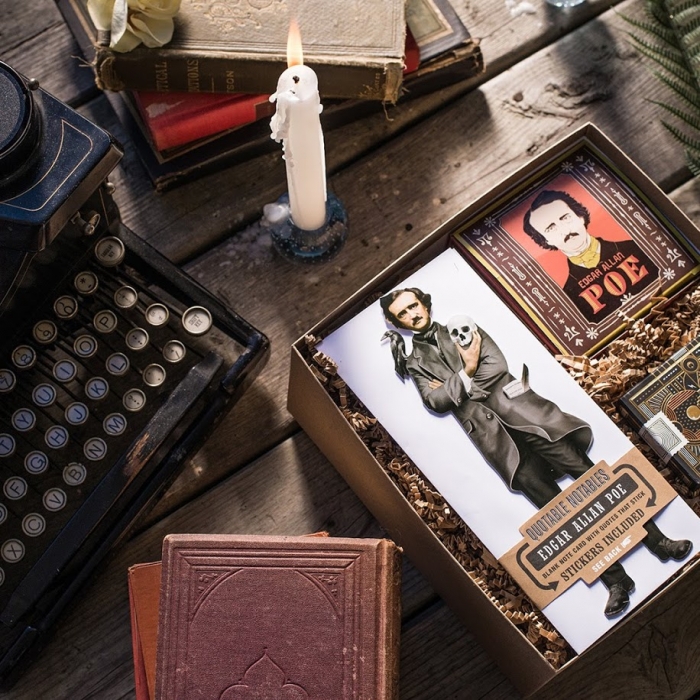 *Post contains affiliate links.
Save