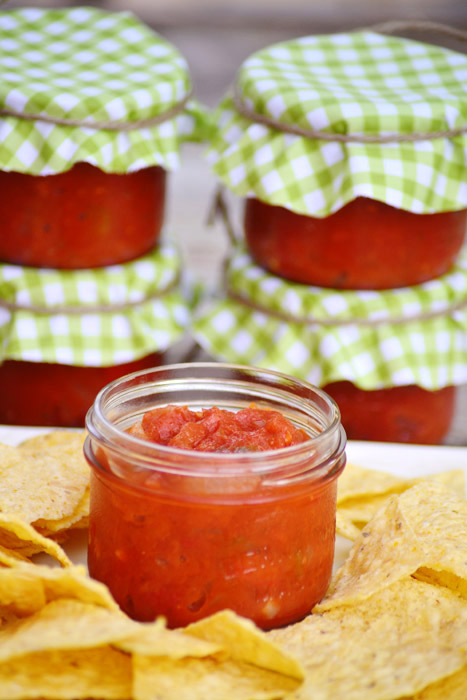 Confession: The jar of salsa pictured above was inhaled in about five minutes post photo shoot – chips and all. DIY projects (especially the eatin' kind!) do have their perks!
This homemade salsa is a scrumptious DIY wedding favor. You can make it when tomatoes are in season, and freeze it until your wedding day. Enlist your mom, your sister, your BFFs (make some extra to reward them for their efforts!)
Ingredients: (Fills twelve 8 oz. wide mouth Mason jars)

10-12 large, ripe tomatoes
2 large onions
1 tablespoon vegetable oil
4 cloves garlic, minced
2 – 3 serrano peppers (I used one because my kids don't do spicy!)
3 sweet green peppers (or a mix of green, yellow and red)
2 (5 1/2 ounce) cans of tomato paste
1/4 cup lime juice
1 tablespoon paprika
2 tablespoons granulated sugar
2 teaspoons salt
1/2 teaspoon cayenne pepper
chopped cilantro (optional)
12 Wide Mouth Half Pint (8-oz.) Wide Mouth Jars (if giving as favors)
Wash your tomatoes.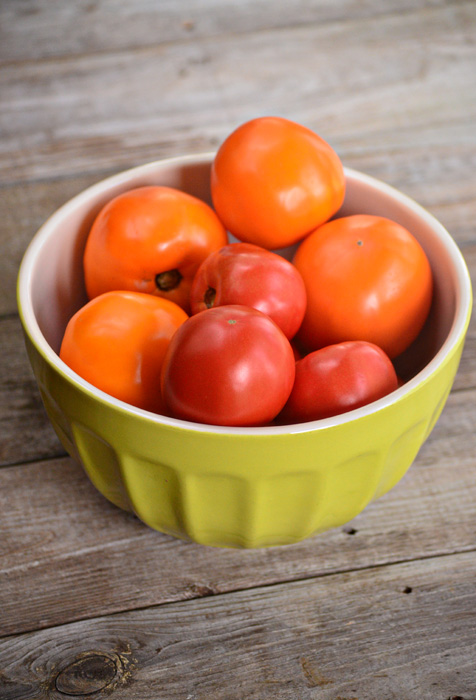 Place tomatoes in a pot of boiling water for two minutes.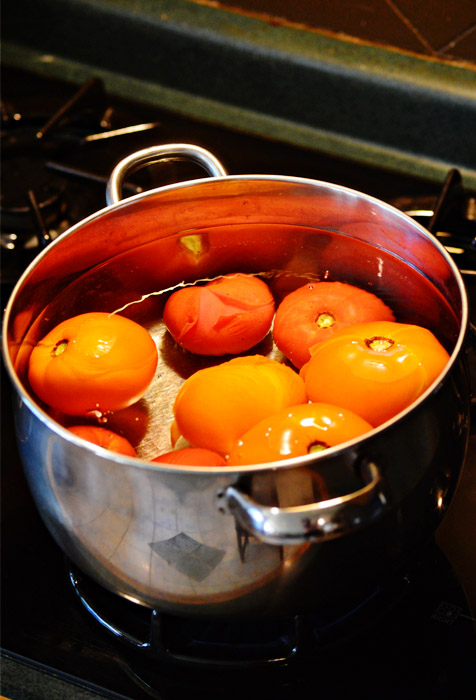 Remove tomatoes with a slotted spoon and place in an ice water bath.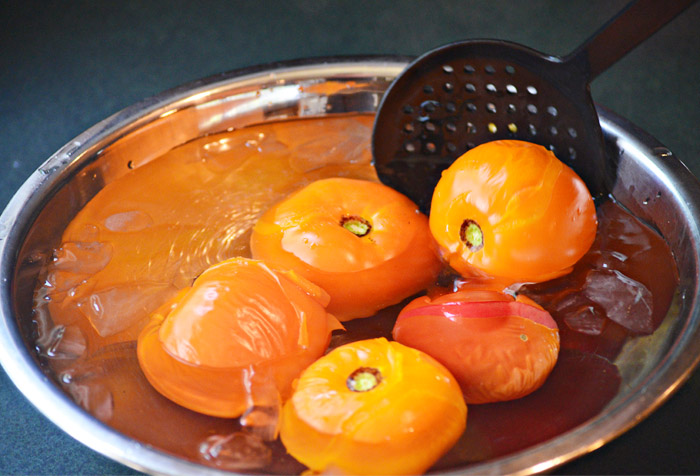 Remove skin.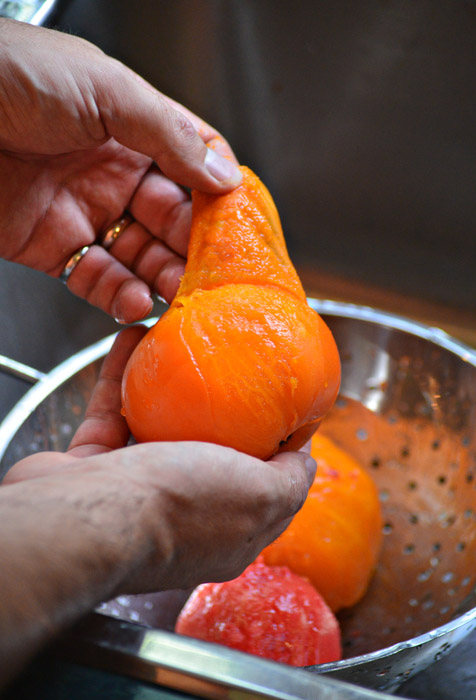 Use a paring knife to remove the stem.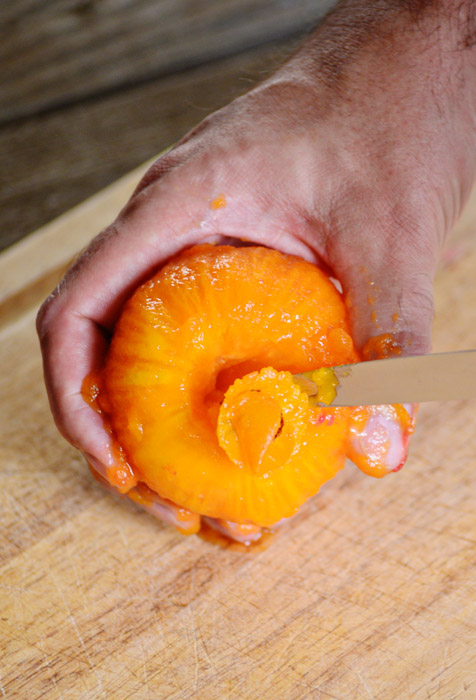 Chop tomato in half. (Cut it down the middle as shown in photo below.)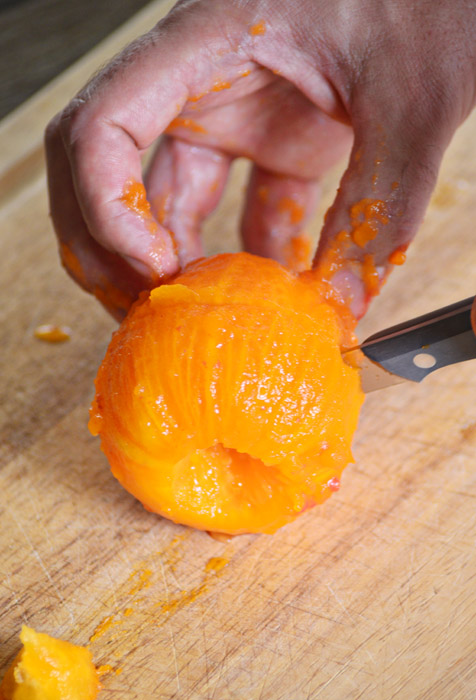 Use a small spoon or melon baller to remove seeds.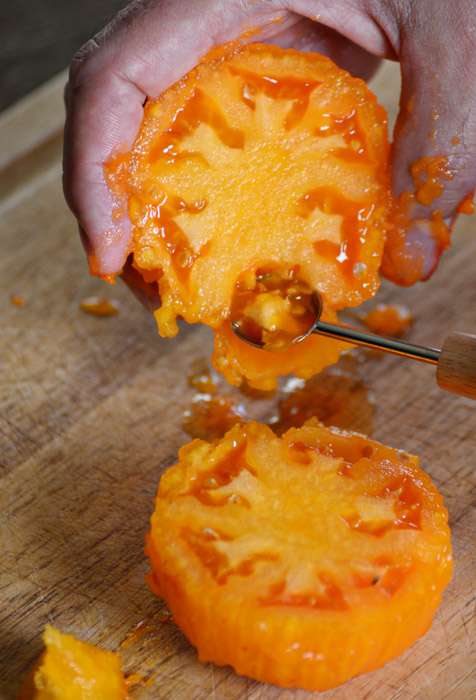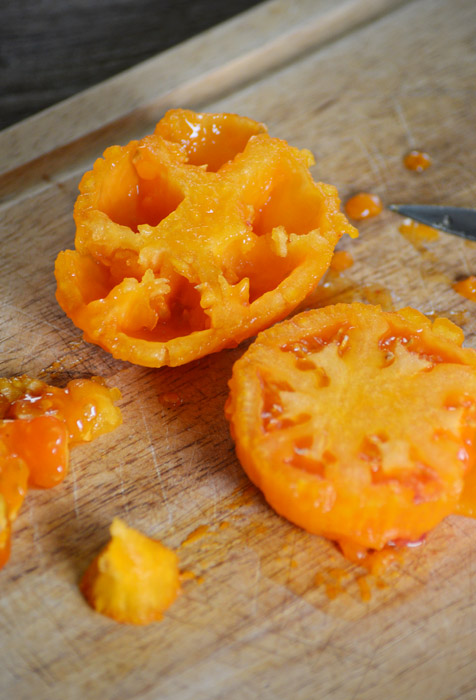 Chop onions.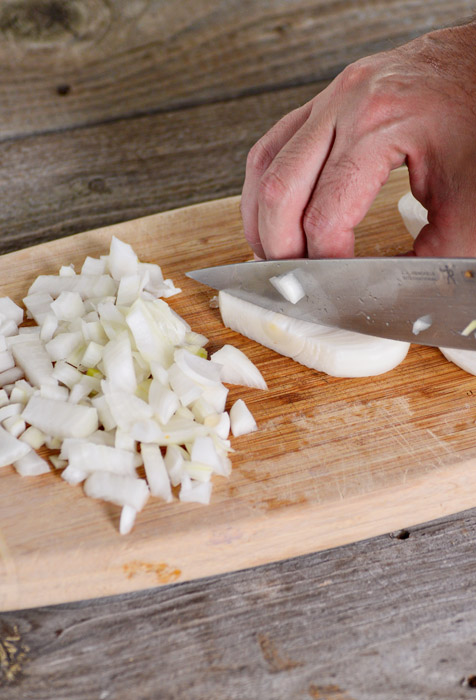 Chop sweet peppers.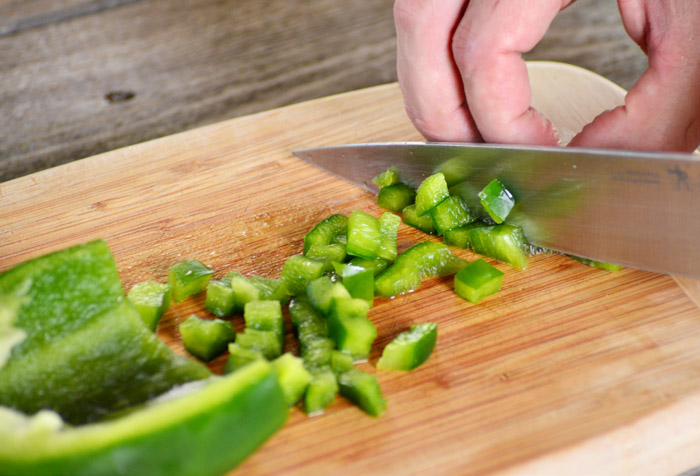 Seed hot peppers and chop them. Mince garlic.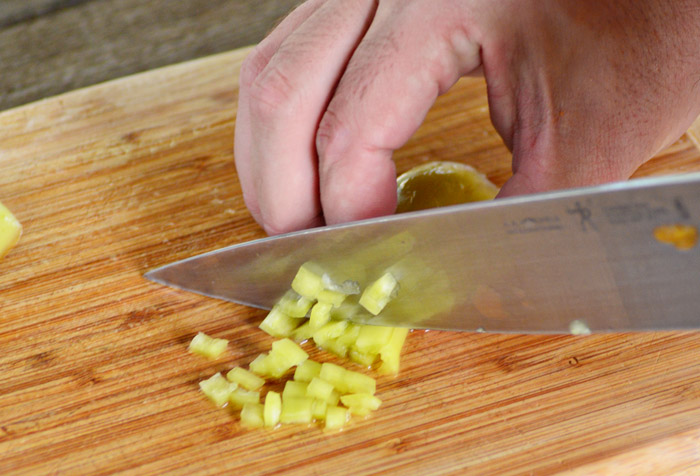 Add oil to pan. Heat. Once the pan is hot, add onions and garlic.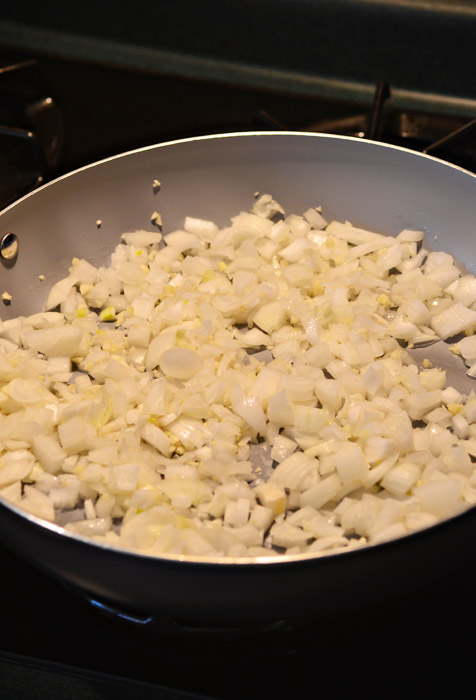 Cook, stirring often, until onions are soft. Stir in tomato paste.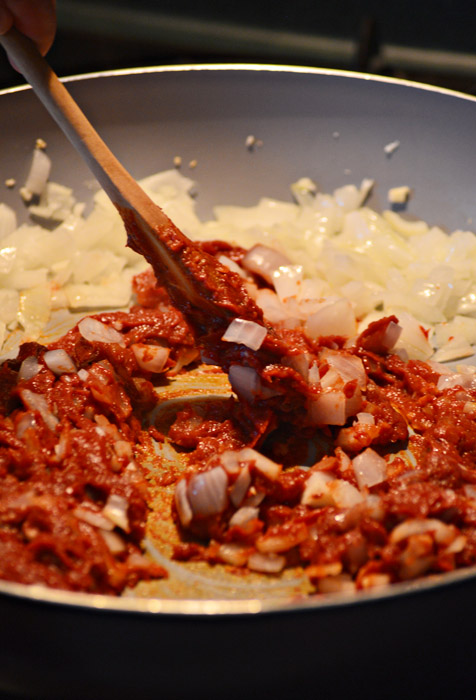 Add tomatoes, peppers, lime juice, paprika, sugar, salt and cayenne.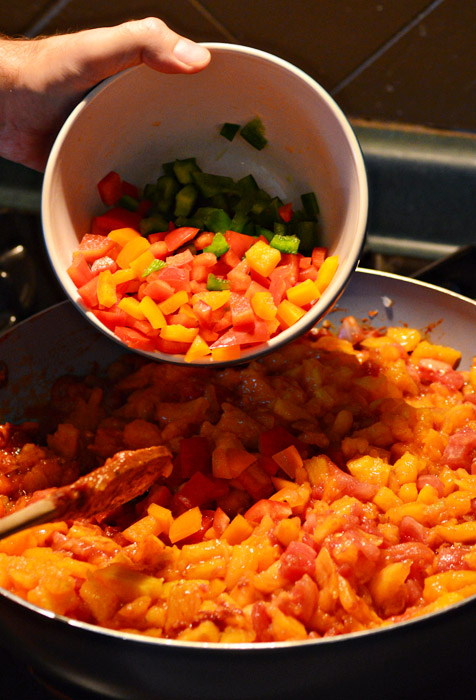 Bring to boil and lower heat until it gently boils.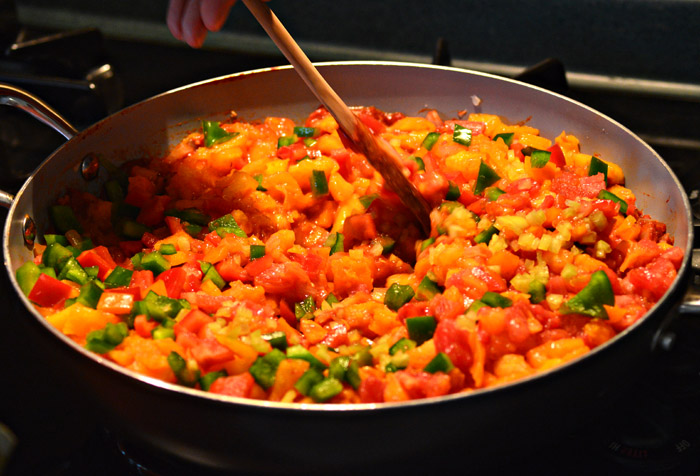 Cook uncovered stirring occasionally until thickened. This will take about 30 minutes.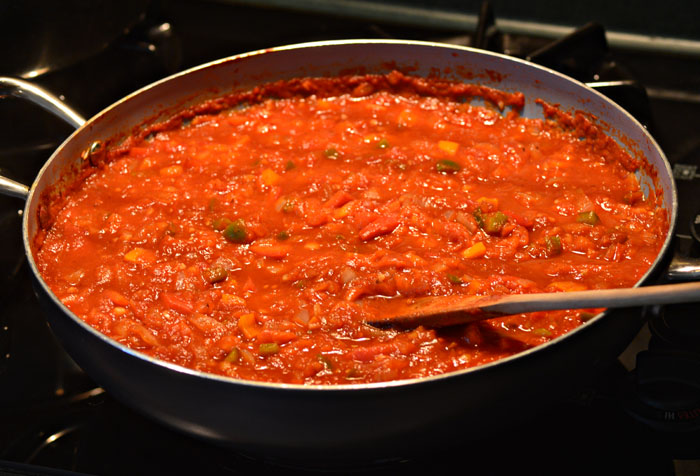 Store covered in the fridge for one week, or freeze. Place inside small mason jars and give as wedding favors.